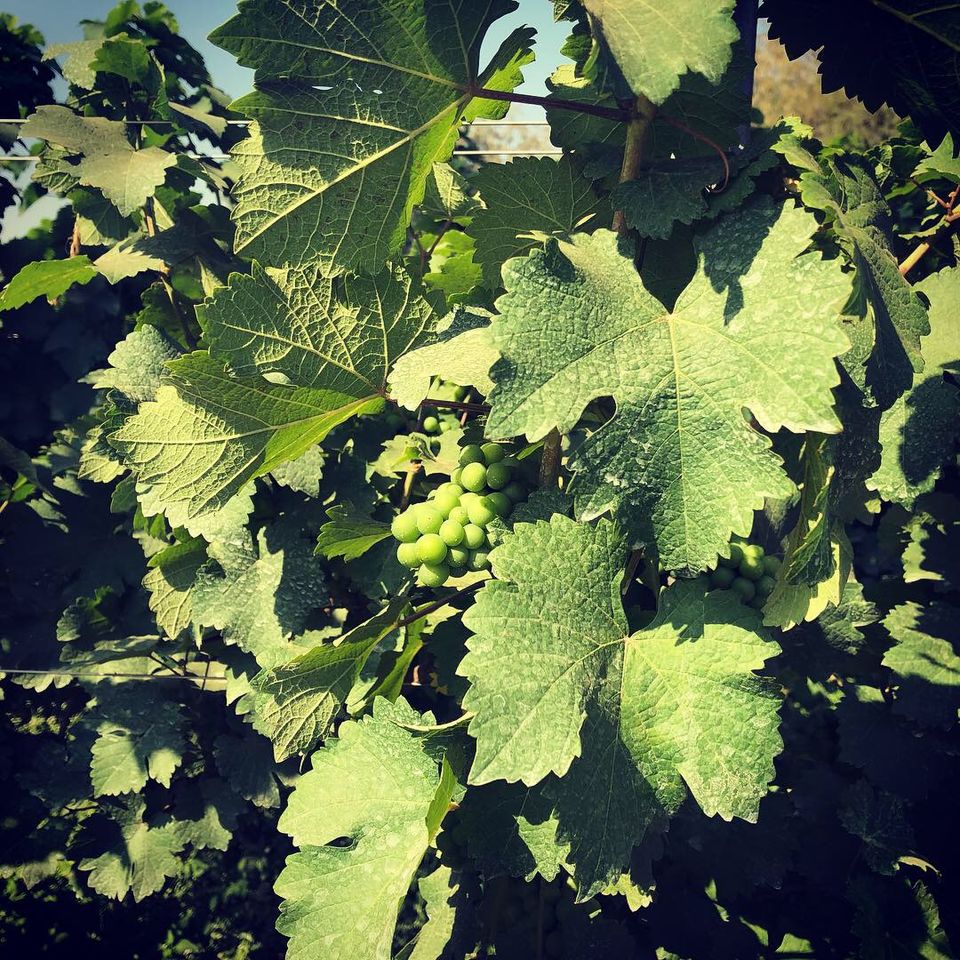 "Don't listen to what they SAY.. Go SEE!"
My sister and I left home around 5.30 in the morning to meet our co-travellers and Travel Trikon team with whom we had booked our day trip. As we were just a group of five, we were comfortably seated in an Innova. We left from Dadar around 6 and picked the others up on the way. As we were leaving the city and the concrete jungle, the horizon was becoming more and more visible. From dark to twilight to dusk and to sunrise all in a span of 30 minutes! To think that this happens everyday is a story of another time maybe.
We stopped for breakfast somewhere around Asangaon which was part of our day trip package and then headed towards Nasik.
Our first stop- Sula Vineyards.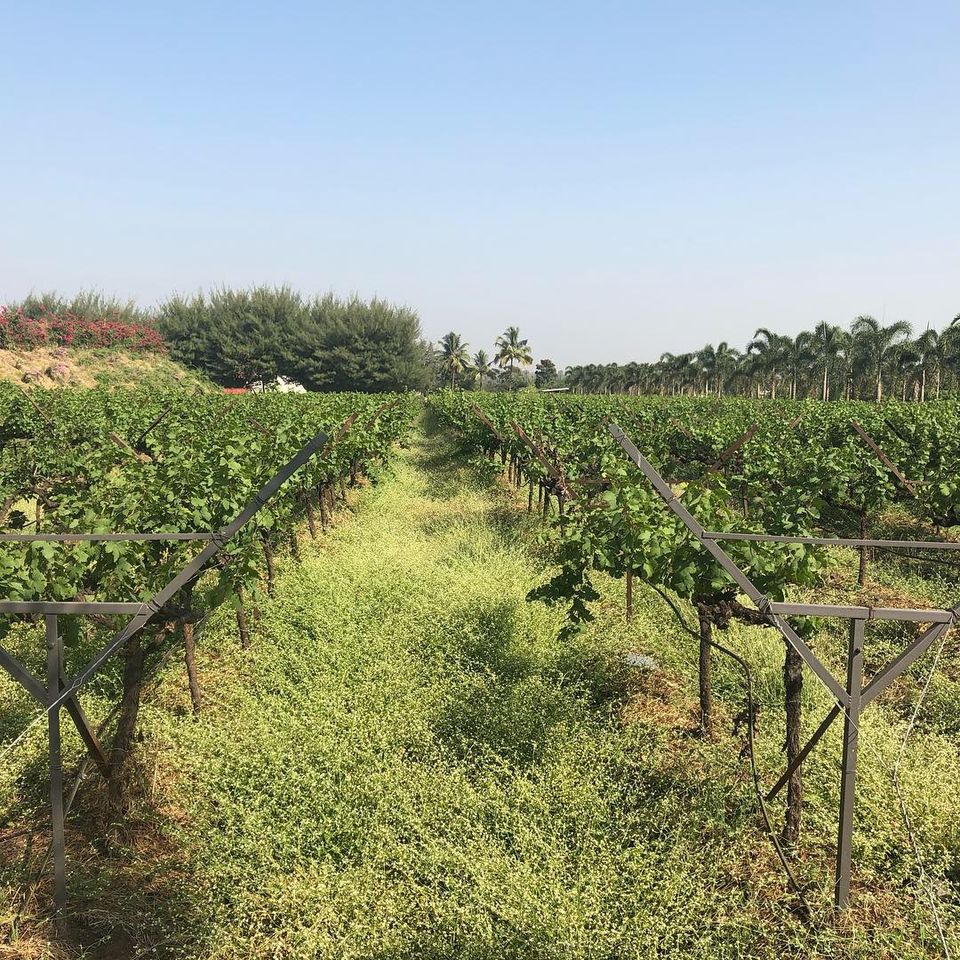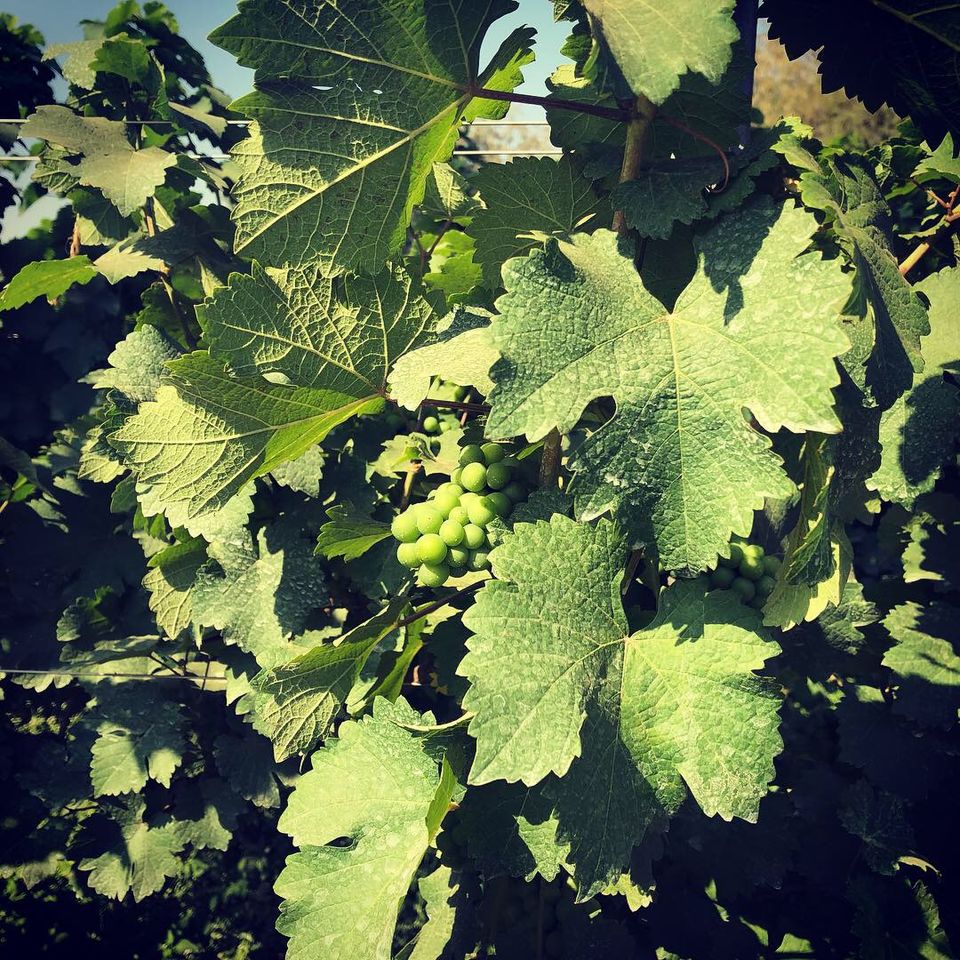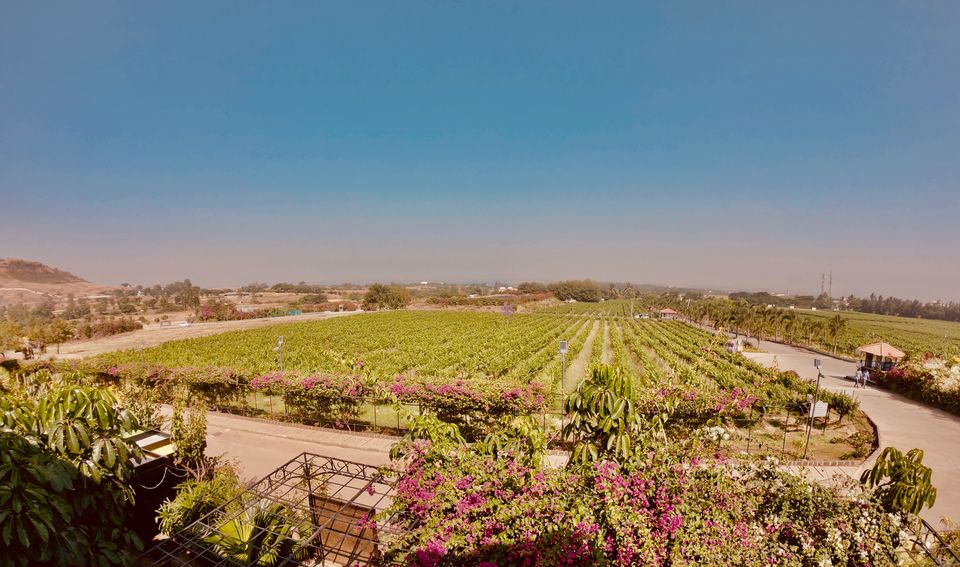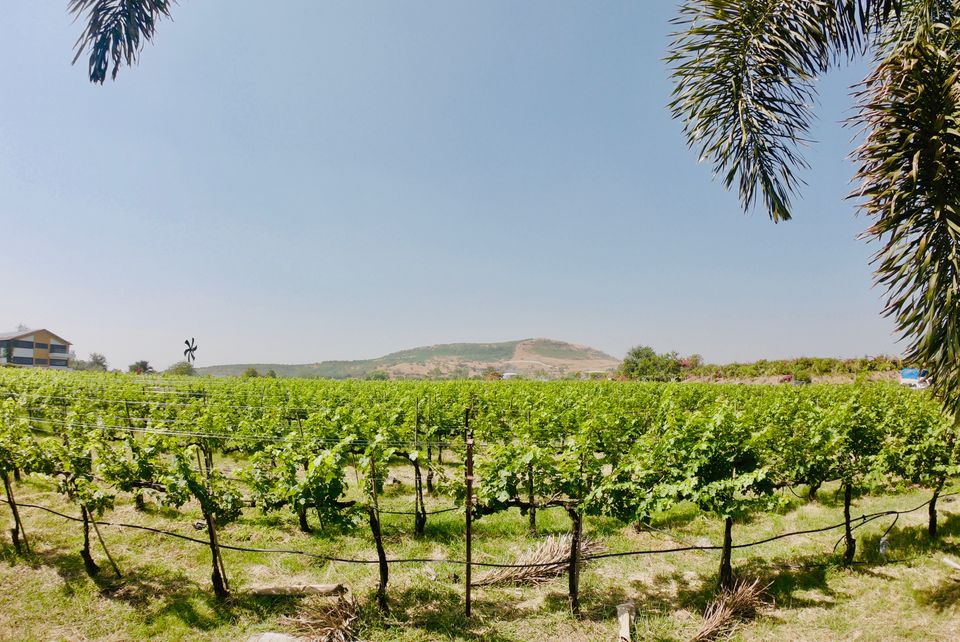 Gorgeous lush vines spread over acres of farm. Nothing short of wow! Since it was my first ever vineyard visit I was quite overwhelmed. We waited for about half an hour and then made our way towards the wine making tour which started at 11.30 (their first tour of the day). We were then thrown with interesting facts and information about wine making, quality control, barrels, storage, varieties of wines they produce, etc. They make white, red, rosé, sparkling and dessert wines.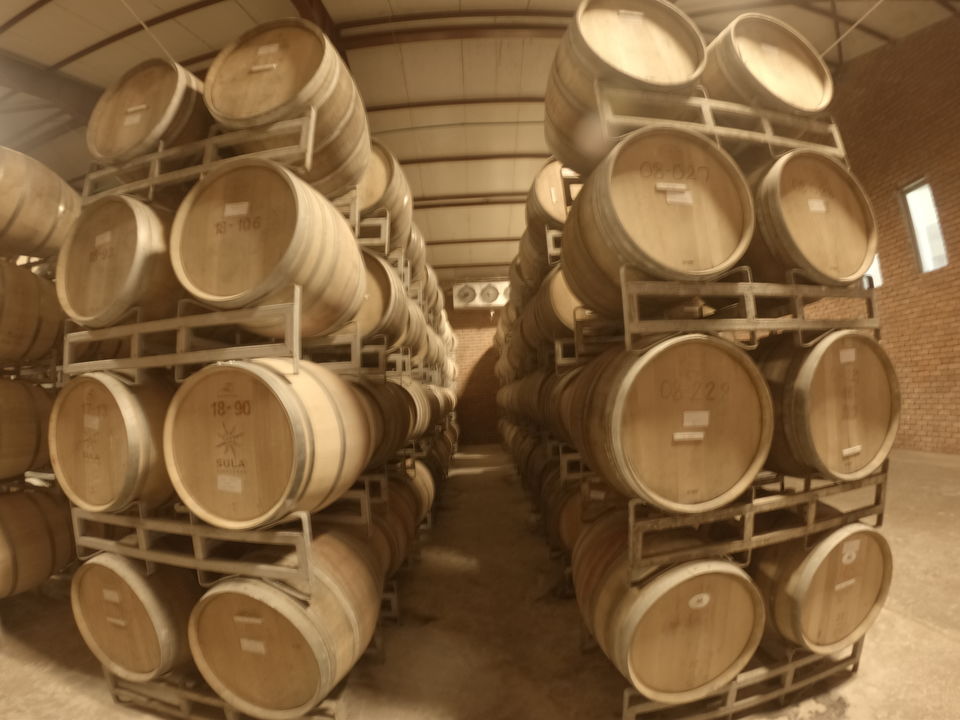 Then came the last and the best part of the tour- wine tasting which included two reds, two whites, a dessert wine and a sparkling wine. I love Sangiovese but here sparkling did the magic in the tasting session. We also learned about the five steps of wine tasting- See, Swirl, Smell, Sip and Spit (but we Swallowed).
We spent about a couple of hours in the vineyard and while we were moving out, the hustle bustle had started. So a quick suggestion- please try to reach before 11 on a weekend. You can also enjoy your lunch at their beautiful, scenic restaurant. They also have a shop (apart form wines they also have grape oil and other souvenirs).
Entry fee: Rs. 100 (Cover charges since July 2018)
Wine tour: Rs. 150
Wine tour and tasting: Rs. 400 (6 wines for tasting)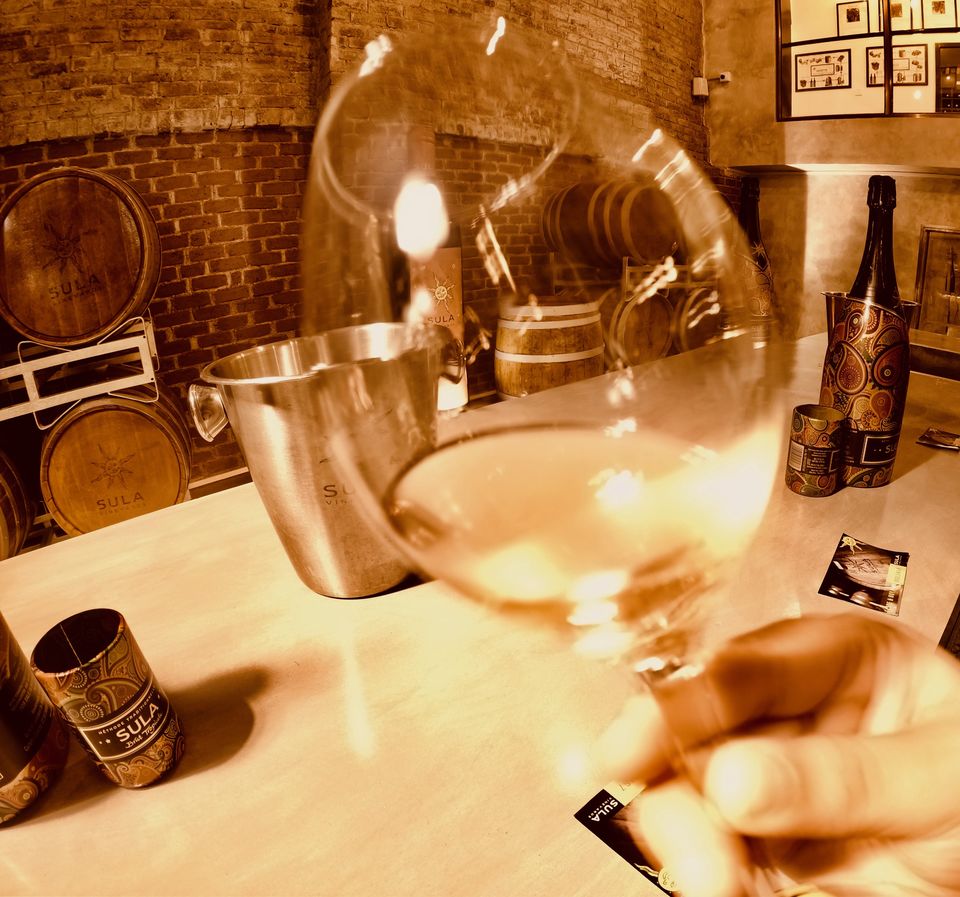 Moving on- Soma Vineyard
We did not do the tasting here and unfortunately as it is November, no stomping as well :( . Stomping starts post January (please note this) when the grapes are ready. The view though is quite good. Their restaurant overlooks the lake nearby. The place is very quiet and serene.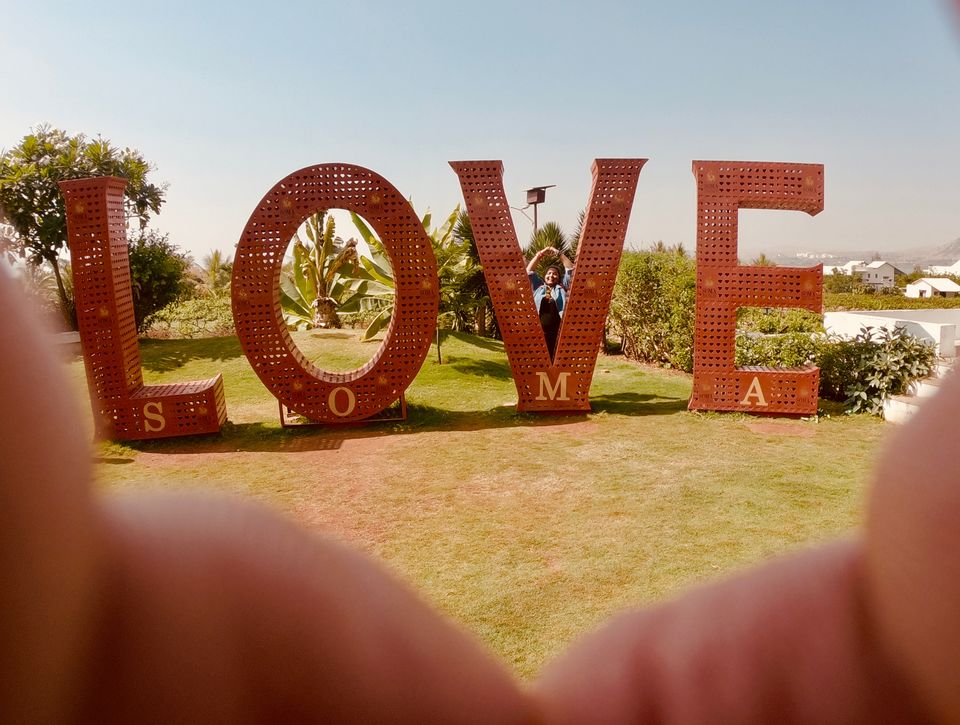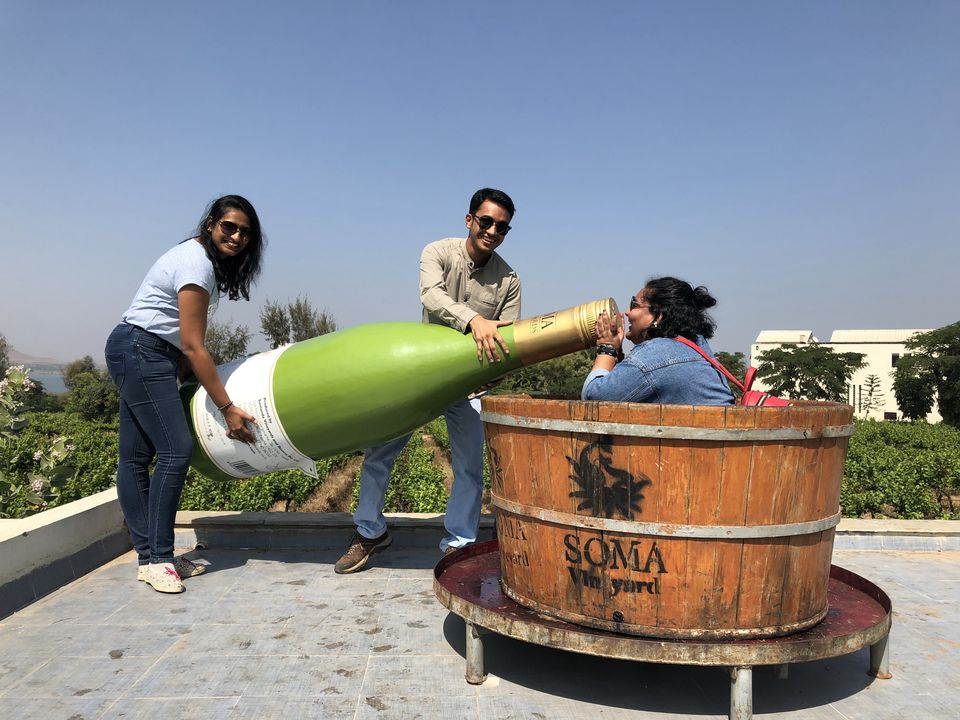 Last Stop- York Vineyard
Another gorgeous place. Their restaurant is very well located with lake view. We had lunch here and savoured on some red wine. We left around 3.30 to reach Mumbai on time being a super long extended Diwali weekend.