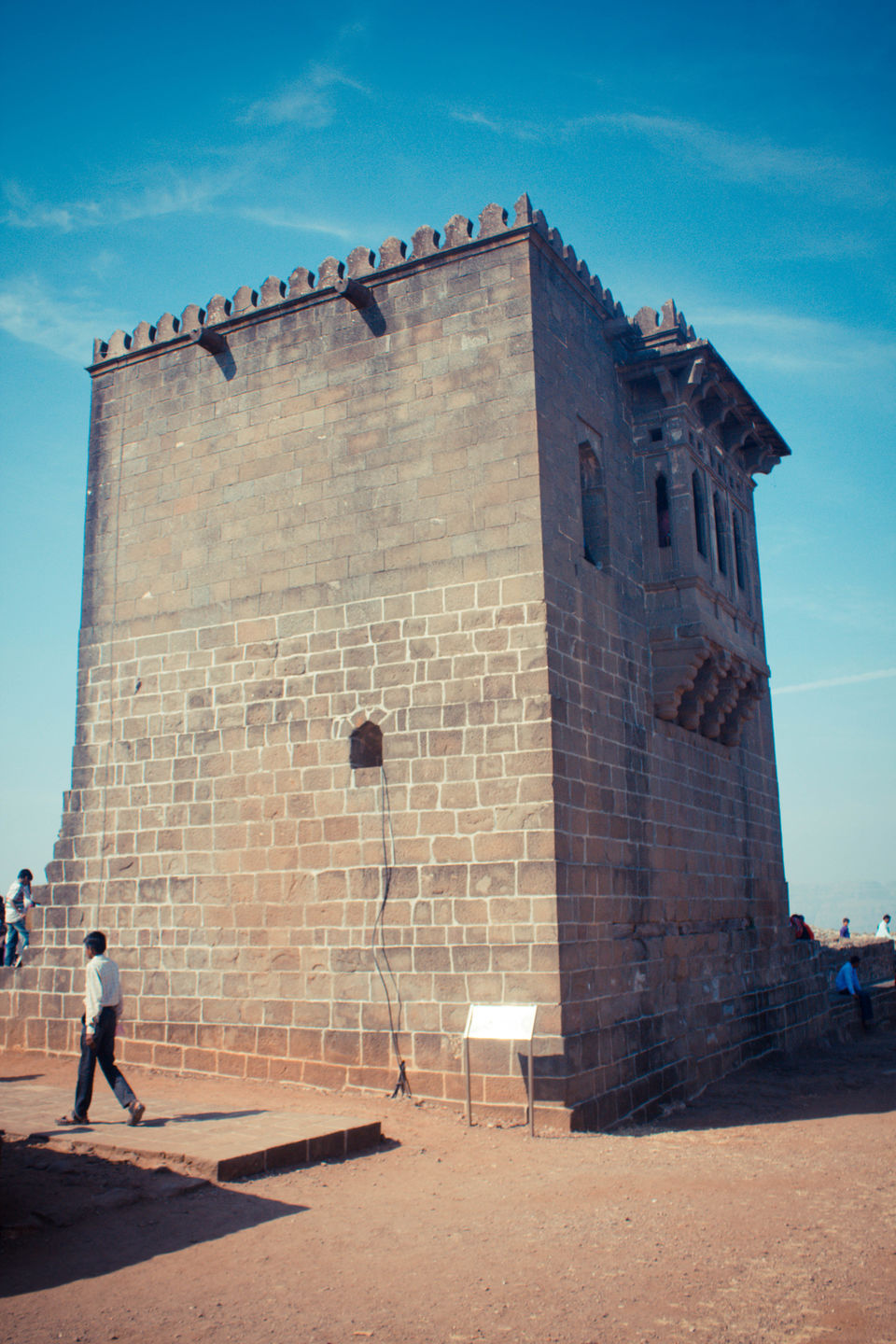 Being the first roadtrip of my life this one was always gonna be special for me. My bike Yamaha FZS was pretty new, a month old and along with it i pampered myself with my first ever set of riding gears from Rynox. I wanted to brush my riding skills by going on a mini tour. Being an ardent fan of Chhatrapati Shivaji Maharaj and his wit, i thought why not visit his birth place which was a one day comfort tour for me as i was starting from Kalyan. Vishal Poojary, my buddy also joined in for the ride with his Bajaj Pulsar. With GPS set to Shivneri fort, i revved the throttle on the chilly morning of December around 5.45 AM. We took NH 61 (Bhiwandi-Murbad Road/ Ahmednagar Kalyan Road) till we crossed the pool of Pimpalgaon Joga Dam and then headed straight to connect SH 111. By the time we reached Shivneri Fort it was 12 noon. So we took almost 6 hours to cover the distance of 115 km approx. But the reason being our too many comfort stops for photography sessions at Malshej Ghat and other random spots, breakfast, loo breaks and the main one infact the first being Vishal's bike giving up at the initial section of NH 61 because of an issue with the front wheel ball-bearing, thus we ended up killing a couple of hours waiting for the nearby garage to open up so we could fix the bike and pursue our journey to the final destination. The exact time that would take to reach the fort should be not more than 2 to 2.5 hours sans the comfort and other stops we made in our journey.
We parked our bikes at the pay and park centre just beneath the fort and started for our 30-45 mins trek to Shivneri Fort. Entry fee to the fort was as good as none around 5-10 INR per adult.
As soon as we reached the fort one thing i did notice was the magnanimity of the place where our royalty was born. We were accompanied by some kids who were enjoying their school picnic at the fort. The premises is very well maintained and has proper steps leading to the fort. Dustbins were placed at regular distances. Provisions for sitting and eating food are being taken care of which is a blessing for those travelling with senior citizens and kids. Once we reached the top it was a beautiful feeling to be present at the place where one of our great kings had born and ruled this motherland. You might get an idea if my photographs do any bit of justice to this majestic place. Mesmerized by what we saw in the fort we started on our way back home around 3.00 PM with lunch break, photography session around a lake bed, more photography sessions with our bikes on random spots, we reached back home around 7.30 PM.
I can never forget this roadtrip for two main reasons - My first roadtrip ever on my first bike ever and visiting the royal kings birthplace who ruled an era with his wit.
JAI MAHARASHTRA! JAI HIND!