I had been to Mumbai almost a decade back. I remember vaguely I descended the train I had boarded from Kolkata much before the train reached Chhatrapati Shivaji Terminus (CST) Railway Station.
It was probably Dadar where we got down, switched to another local train that took us to Andheri, got into a hotel there, prepared ourselves for job interviews, visited consultants the following day, attended a walk-in interview in a firm somewhere in Powai, loafed in Santacruz and streets of Mumbai, strolled in Juhu Beach and it felt like we almost belonged there.
It was me and my colleague who wanted to try Mumbai Job market for some god forsaken reason then. The only memory I have of that trip was that we returned home jobless and decided to focus on our existing profiles with deeper interest if we have to try our prospects anywhere else in near future. That was the only single most important memory associated with that trip – a sinking feeling of being incompetent.
A few years later, I read Gregory's Shantaram that stirred my interest for Mumbai again. In 2009, I watched Wake up Sid and all over again I fell in love with the city - The way Sid was promoting Mumbai Monsoon in that movie- It is something to die for and all.
I decided to have a short backpack trip on my own and spend some time clicking snaps of Marine Drive and just sitting there without any other agenda to visit the city - Mumbai monsoons only
I had to decide on accommodation – Hotel, relatives or friends? The first option was ruled out as I would offend both my relatives and friends in Mumbai as I did last time and got a mouthful for it. Ruled out.
Staying with relatives was an equally bad idea as they will not be able to absorb the fact that I am travelling to Mumbai by train, taking leave from my corporate world, just to click some snaps of Marine Drive and see the monsoon. Ruled out.
So I finally settled for a friend's place – someone I knew for over a decade.
One day before the trip, my friend called me to advise that I should just get down in Kalyan, which comes forty five minutes after Karjat and she will pick me up from there. I suggested I will be able to come to her place in Thane all by myself.
One of her colleagues offered to pick up in his car (Bless Him).
My friend knew my agenda was to see Mumbai Monsoons. That is all. Nothing else. She mocked it is not a good idea to watch monsoon with luggage. I looked around for the car and all I could see was the crowded, busy Kalyan station.
This generous and jobless colleague of hers offered to show us around the length and breadth of the city the next day.
Next day, he was ready to pick us up sharp at ten thirty in the morning – drove all the way from Thane to Gateway of India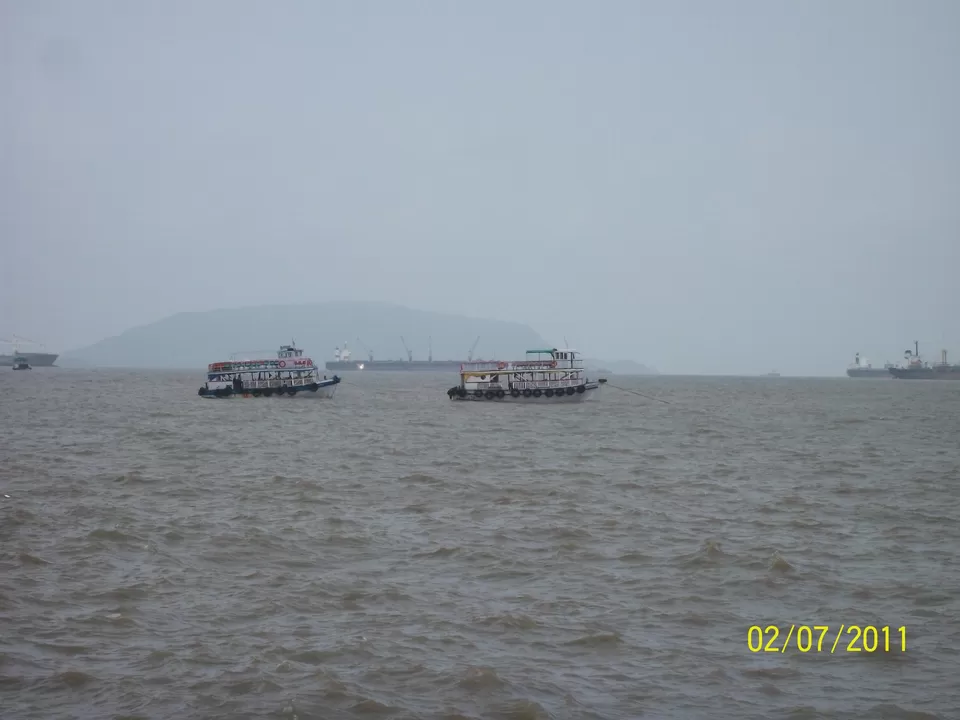 After lunch at Leopold Café, we headed towards Haj Ali.
As we were exploring the Dargah and wished it was better maintained. It began to drizzle after some time. I enjoyed the monsoons.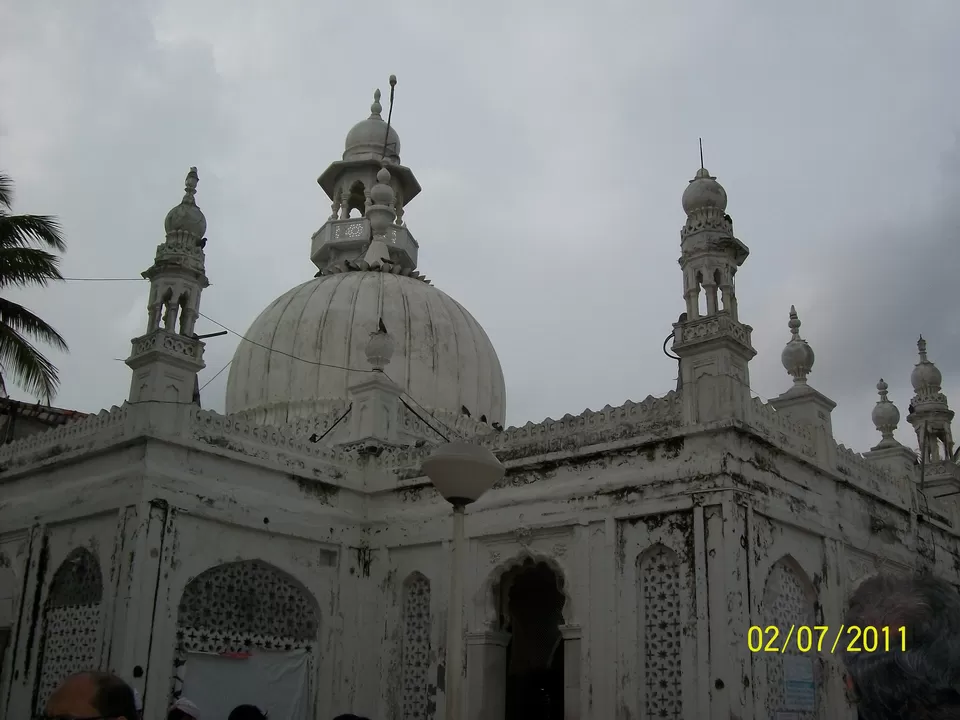 The view from Haj Ali of the infinite stretch of water around was amazing. The Sufiana and Qawwali tunes added to the mood and stays with you for quite some time.
I ordered juice for all three of us, from the store which I hear is quite famous here.
And finally, what I was here for - the marine drive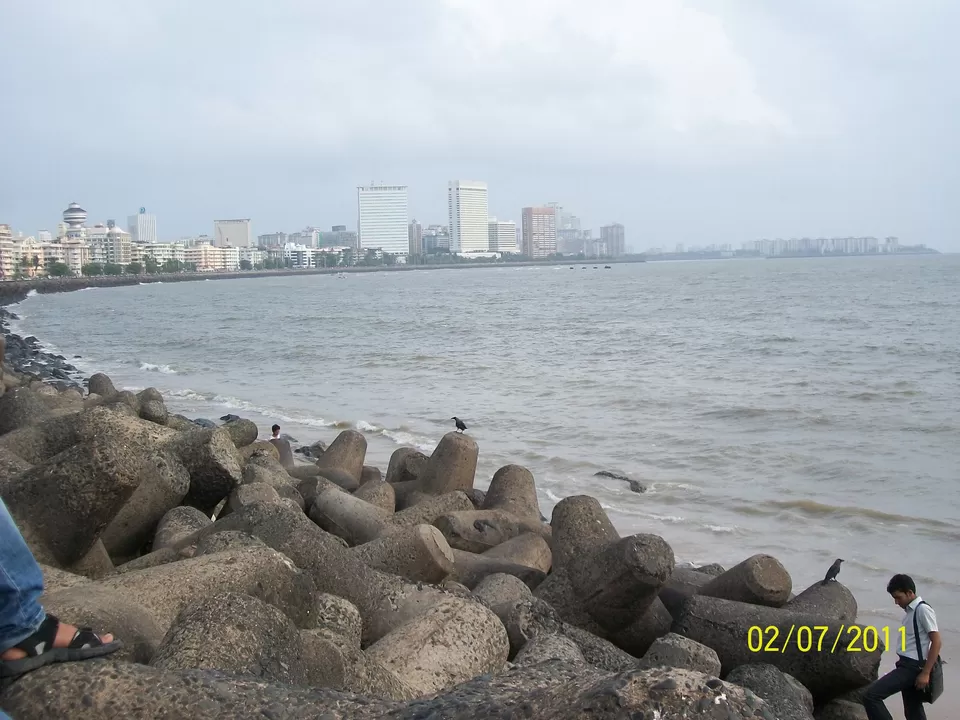 On my way back, I picked some stuff to gift my sister. I left my friend's place early next day to visit an aunt before I left for Bangalore, my work place.
The best memory of Mumbai was really not the movies or spots (That is superficial) - It is the people
The first time I went to the city, I was floored to see an extremely handsome guy get down from Scorpio and help an old lady with a huge bag cross the road as it rained, while I guiltily watched the whole episode from an auto.
In the same trip, when I asked for a particular local station, the woman I spoke to knew only Marathi and offered to walk till the station with me.
I dropped my wallet in a telephone booth which had my return ticket. When I realized I ran to the booth. He just asked me how will he know that the wallet is mine. I gave my name. He checked my cards and returned. Everything intact.
I can safely say, my friend generously gifted me this trip. Some trips are short (just a day) but etched in memory for ever. This was one.