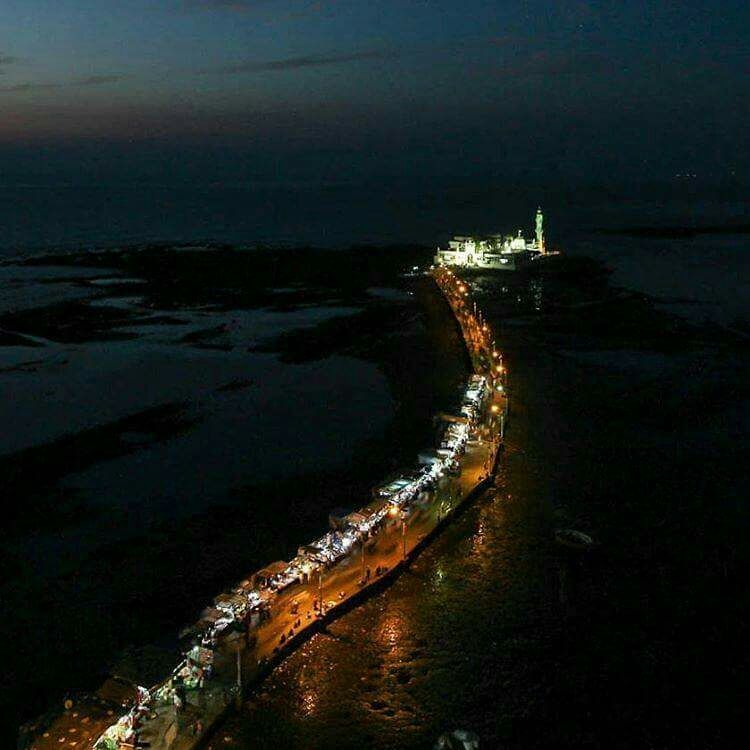 The Aerial view of Haji Ali Dargah. It is a historical landmark in Mumbai, and is also one of the most prestigious Islamic symbols situated in South Mumbai.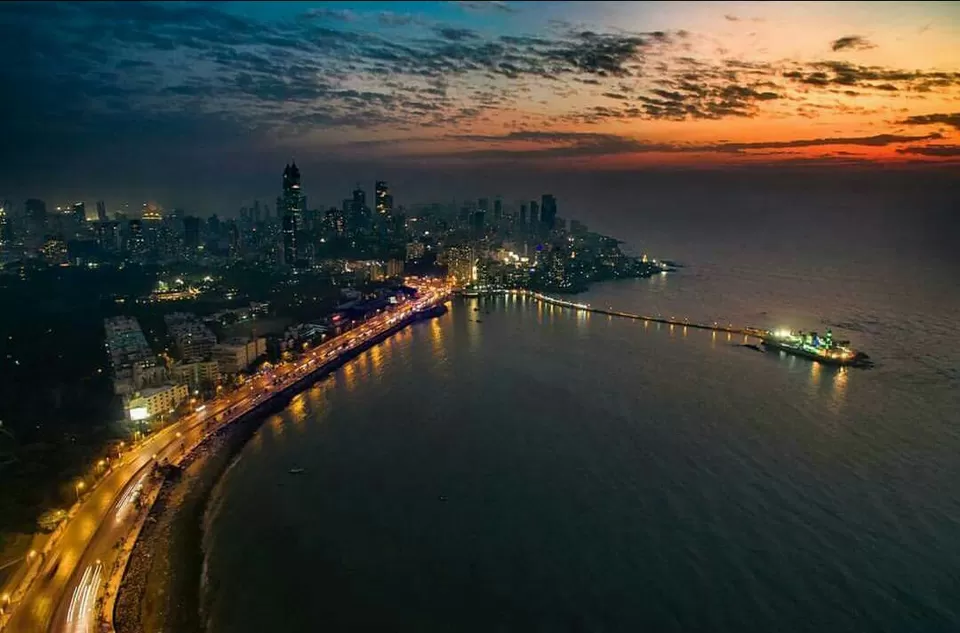 It was built by a wealthy Muslim merchant who became a saint named Haji Ali Shah Bukhari. He renounced all worldly pleasures before embarking on a pilgrimage to Mecca. The Haji Ali Dargah was built in his honor in 1431 AD.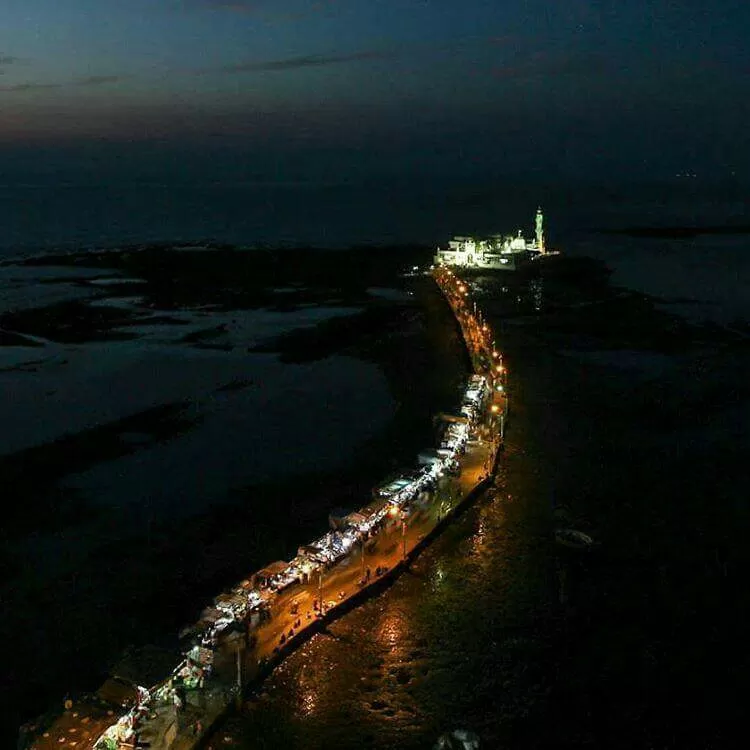 People from all over the world visit the Haji Ali Dargah irrespective of caste, religion and creed. The Haji Ali Dargah is a popular pilgrimage site today and most tourists visit the tomb of Pir Haji Ali Shah Bukhari to seek his blessings for wealth, health, marriage etc. On special occasions such as the death anniversary of the saint or Eid-ul-Fir, special events or programs are organized at the Haji Ali Dargah in Mumbai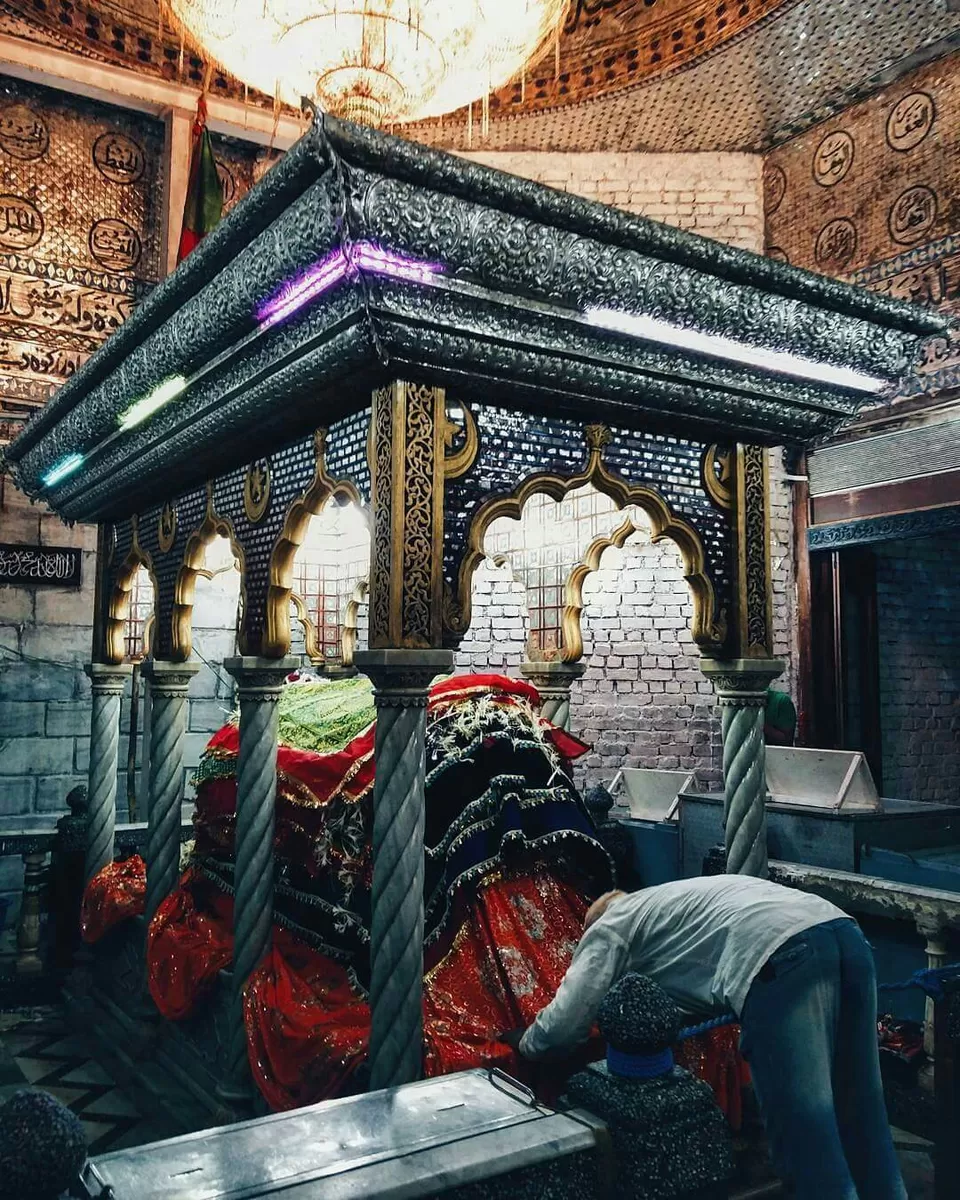 After visiting dargah, have a quick bite at Haji Ali Juice Centre. The prices are on a higher side but the quality is top notch. It serves a range of juices, which is the mainstay of the menu. Apart from these, you will find fruit creams, pizzas, sandwiches and rolls.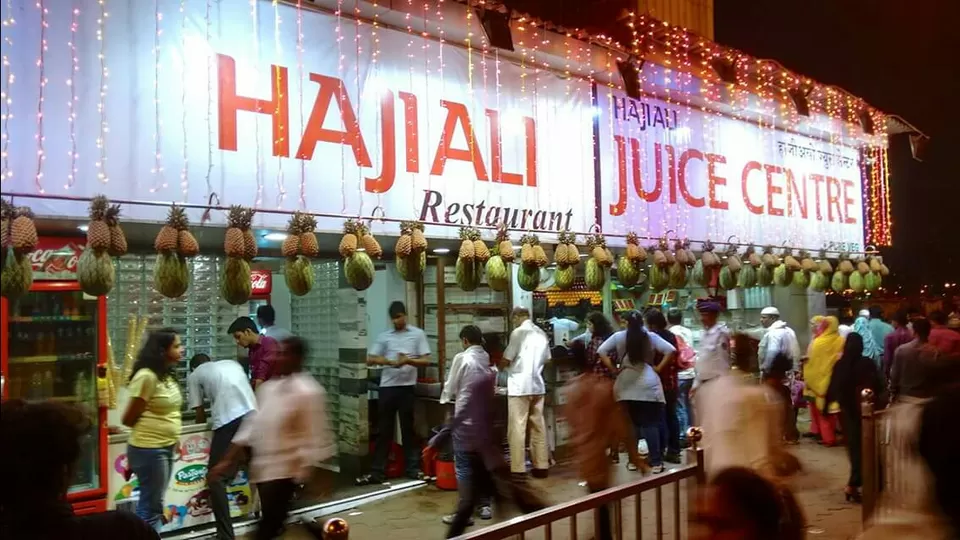 Apart from visiting the Dargah, offering prayers and seeking the blessings of the saint, there are various other things to do in and around the Dargah. Local stalls outside the complex of the Haji Ali Dargah will give you the opportunity to indulge in some delicious local cuisine and local specialties such as Kebabs, Chaat, Ice-cream, Mughlai Biryani, Hyderabadi fast food and even American fast-food. Apart from food, there are markets located close by if you are an avid shopper-the best places would be Crawford Market and Fashion Street.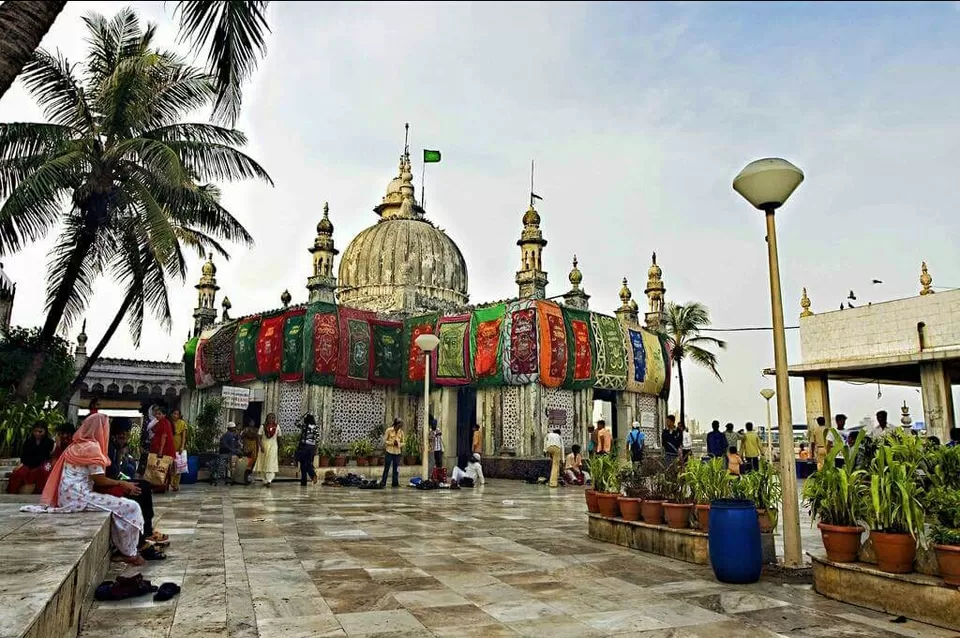 Golden hour view of Dargah. Address: Dargah Rd, Haji Ali, Mumbai, Maharashtra Height: 26 m Architectural style: Indo-Islamic architecture