Few hours prior to my Mumbai visit, I was searching quotes, books and maps to find something special of Mumbai. I found a quote said by Madhuri Dixit (Bollywood actress), "Mumbai is like Manhattan. There's a certain pace, social life and the thrill of a professional life". Her quote got stuck in my mind and to establish the evidence of Mumbai as Manhattan I was off there.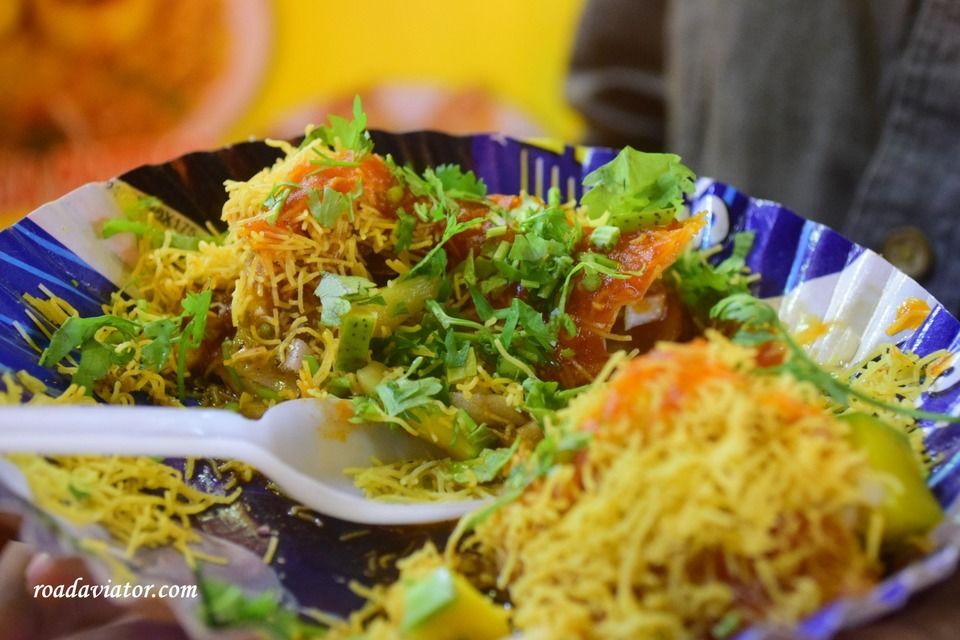 Being thousands of miles away with difference in their cost of living, there is certainly something special that makes Mumbai similar to Manhattan.
During my whole trip I came across many things that seems to prove that quote. Mumbai's architectural beauty (Gateway of India, CST and airport), Marine driveway and lots of beaches along the coastal line resembles Mumbai to Manhattan. In addition to that, the skyline, worli-sea link of Mumbai and historic caves shows their similarity. The photograph taken at Marine drive will prove everything.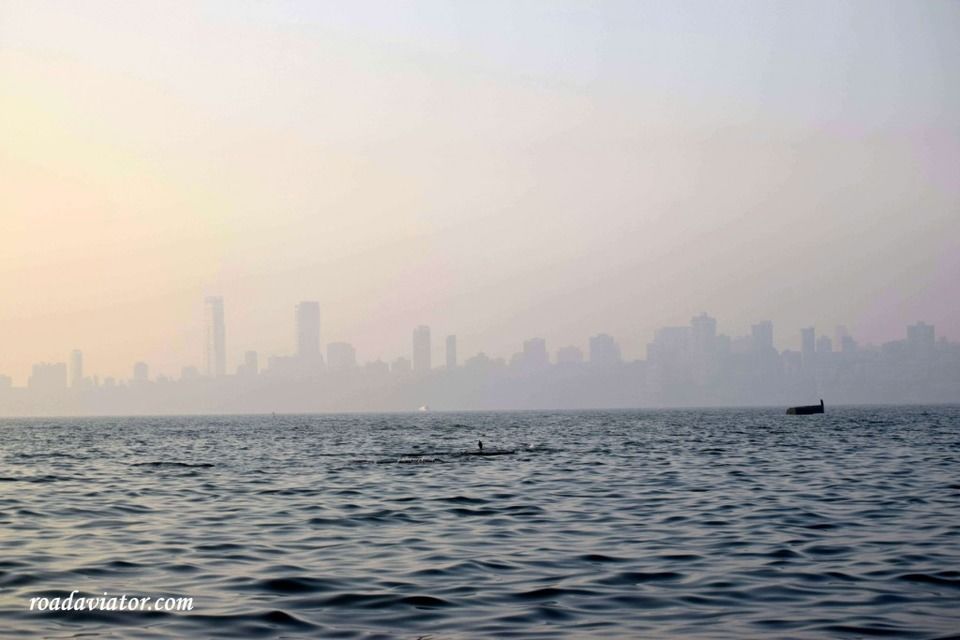 Mumbai looks a perfect Manhattan from Marine drive
To know furthermore about Mumbai please refer to my blogs; Mumbai travel guide series will definitely gives you the feel of Manhattan.
I still think, yes there's a lot of similarity between Mumbai and Manhattan, but there are other things that will give you the feel of Indian culture. This includes the presence of shrine temples and lovely "Mumbaiah" street food. So lets have a look:
Shrine divine temples:
Siddhivinayak Temple
Siddhivianayak! What does this means? What is it so in this temple that makes it so famous? The answers to these questions are very simple..
"Siddhi" means perfectionist and "Vinayak" is synonym of Hindu Lord Ganesha. Mumbaikars believes, no fortune happens without blessings of Lord Siddhivinayak. Siddhivinayak is present right in the heart of Mumbai and a lot of devotees are seen here throughout the year. It is the richest temple in Mumbai.
Originally, it was built in 1801 by Devbhai Patil and contractor Laxman Patil. History says, Deubia Patil didn't have any child, so she decided to build this temple. Hence normally, if any lady comes here and wishes for child then she got blessed. That's what makes it shrine, divine and famous. Thumbs up for Siddhivinayak Temple.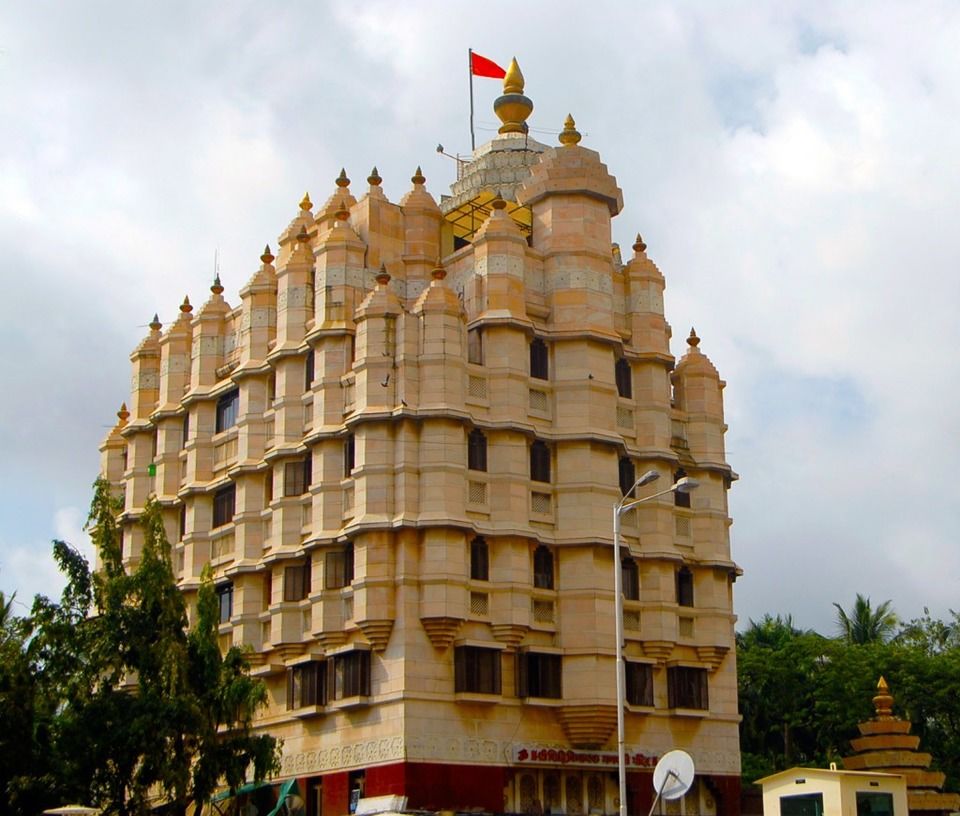 Photo source: Shree Siddhivinayak Temple Mumbai
Haji Ali Dargah
An iconic place of Mumbai, an important landmark of Islam stands still and eternal on an isle. A steep way of 500 m from the coast will take you there. The best thing about Haji Ali Dargah is that it is the tomb of Sufi saint of Persia – Sayyed Peer Haji Ali Shah Bukhari. So you'll experience Sufi songs there. Furthermore, Haji Ali is accessible for everyone, irrespective of any religion or caste and creed.
Most noteworthy is that Haji Ali was built in 1431 under the influence of a story. The story revolves around saint and crying woman who had dropped oil from her pot. She was afraid of her husband of been tortured with such an act. But saint helped the woman and pushed the earth with his thumb and oil gushed out. Consequently, he started having bad dreams and that's why to repentance his act he moved to India through Mumbai. He spread Islam by his preaching and at the end, Haji Ali Dargah was formed.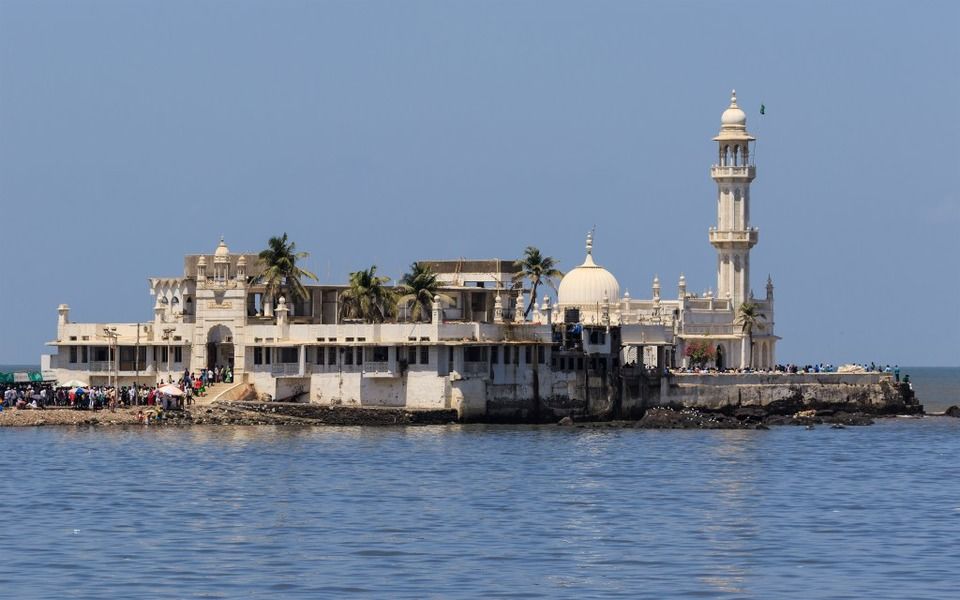 Photo credit: Haji Ali Dargah Mumbai
Such more temples are there that sticks Mumbai to spirituality, culture and tradition.
Mumbai street food
Mumbai is boost up with lot of delicious Mumbaiah cuisines and mouth-watering street food. After all, the lifeline of Mumbai is in its street food. Every Mumbaikar whether billionaire or poor, everybody relies on street food. Therefore, I'm going to present some famous street food in front of you that I liked most.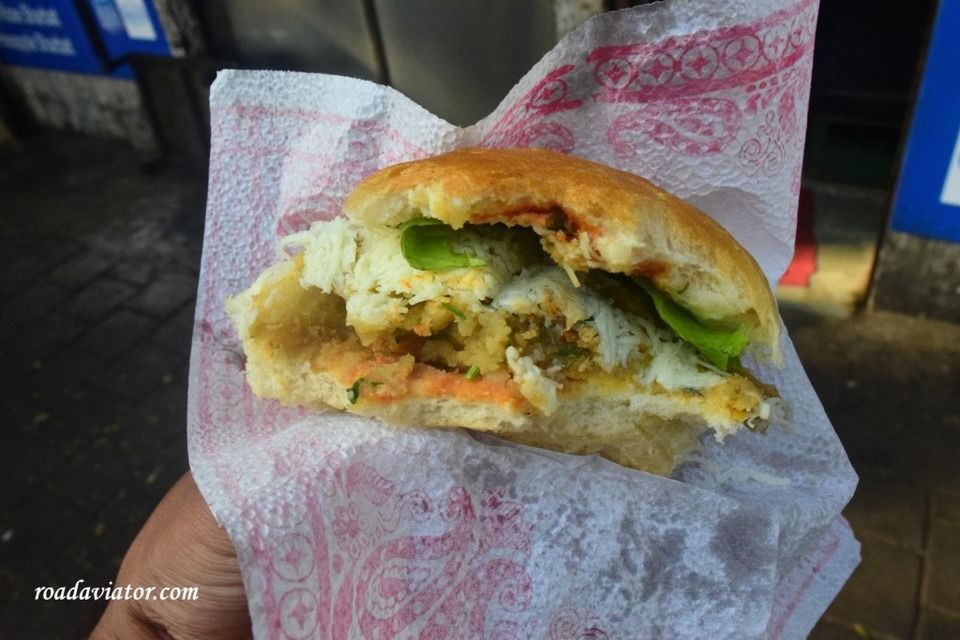 Vada Pav: Poor's man burger
It is quite easy to find a Vada Pav stall in Mumbai. Probably, every corner, every street of Mumbai has one. Just pay Rs. 10- Rs. 20 for a vada pav served with sweet and spicy Chutney. The main ingredient is "Pav" is bread bun and "Vada" – mashed fried potato. The main spot to enjoy these Vada Pav is near CST, Malad or at Juhu beach.
Eating Vada Pav local street food near CST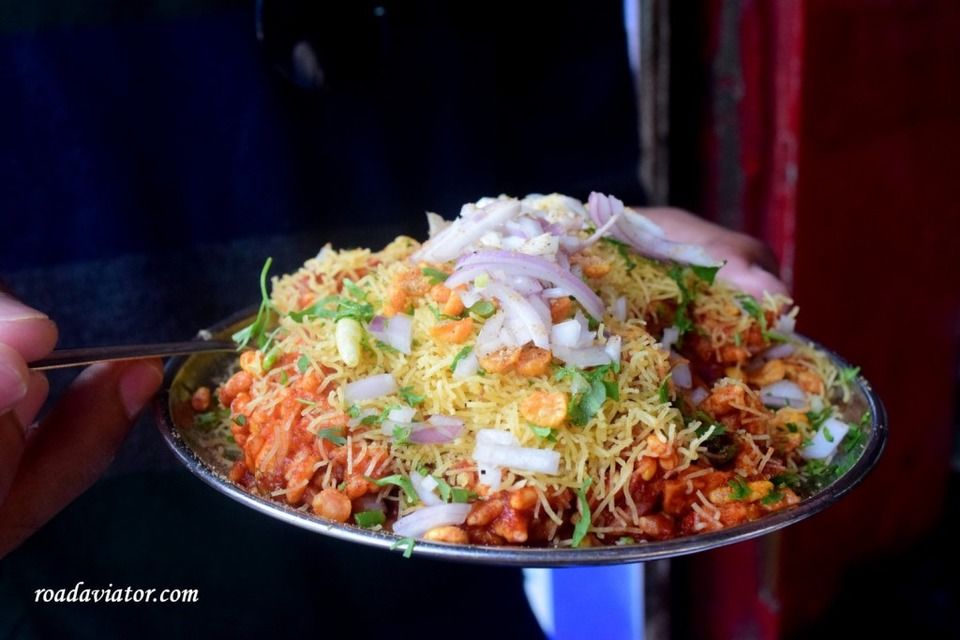 Pav Bhaji
Afterall being the inventions of Mumbai's street food stalls, it is one of the best snack to fill your stomach. Pav remains the same as that of Vada Pav but bhaji gravy of evergreen vegetable mixture. It is the delicious food, I've ever tasted.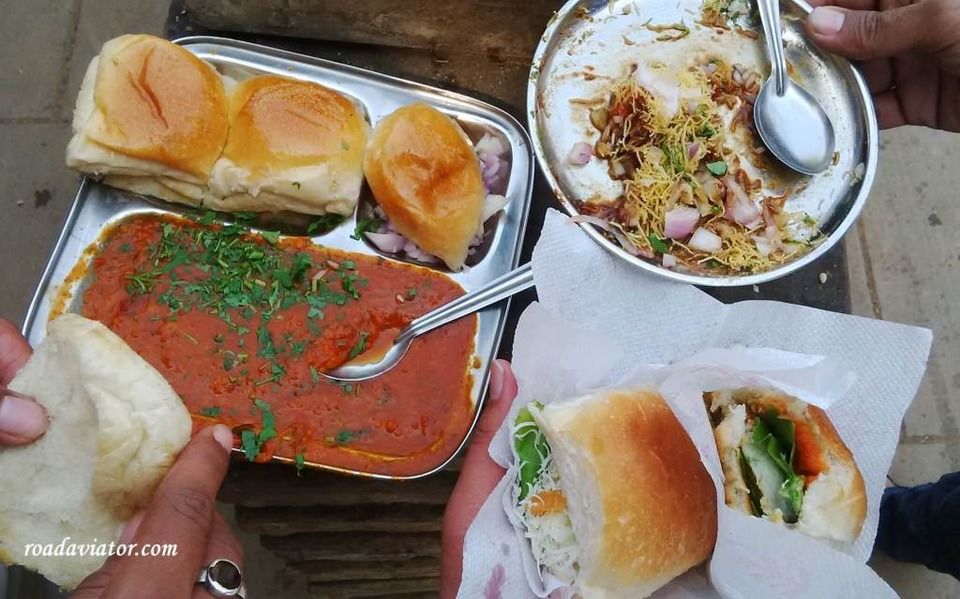 Pani Puri
Pani Puri is known with lots of name all over the India, such as goll gappa, batashe etc.. As the matter of fact, Pani puri is the most crispy delicious soft dish. A round, hollow crispy puri filled with potatoes, tarmind chutney etc.. One of the most blissful dish I'd tasted.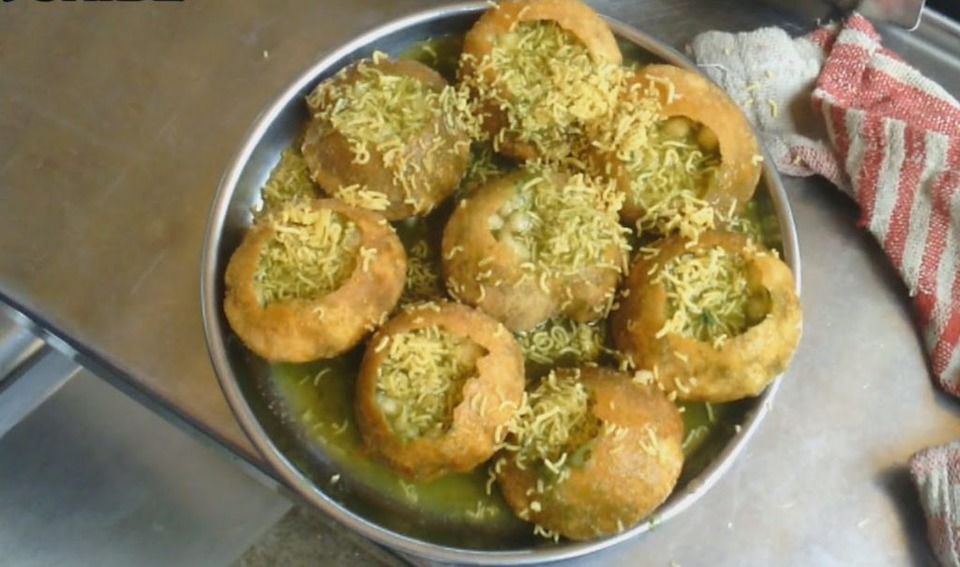 Photo credit: Pani Puri/Gol gappa or Puchkka
Sev Puri/papdi
This sev puri is originated from streets of Bombay. The fun part is it's Bombaiah style. The tangy chutney and sev namkeen on the crunchy paapdi offers a spicy taste. In fact, the smashed potato, onion, tomato and tasty chaat masala ingredient makes it more delicious. Shopkeeper sells it at relatively cheaper rate Rs. 30/plate (6 no. of pieces). In my opinion Juhu and Chowpatty serves this sev papdi the best.
Bhel Puri
It is one of my favorite Mumbai street food. Bhel puri is also the most common snacks of Mumbai. It is another a crunchy, sweet-spicy puffed rice served with chutney, sev namkeen, chopped onion and few more. In fact, it is very similar to sev papdi and you'll find it in all the corners of Mumbai. One plate is enough to power you up. I'll suggest to eat it at CST, Juhu beach.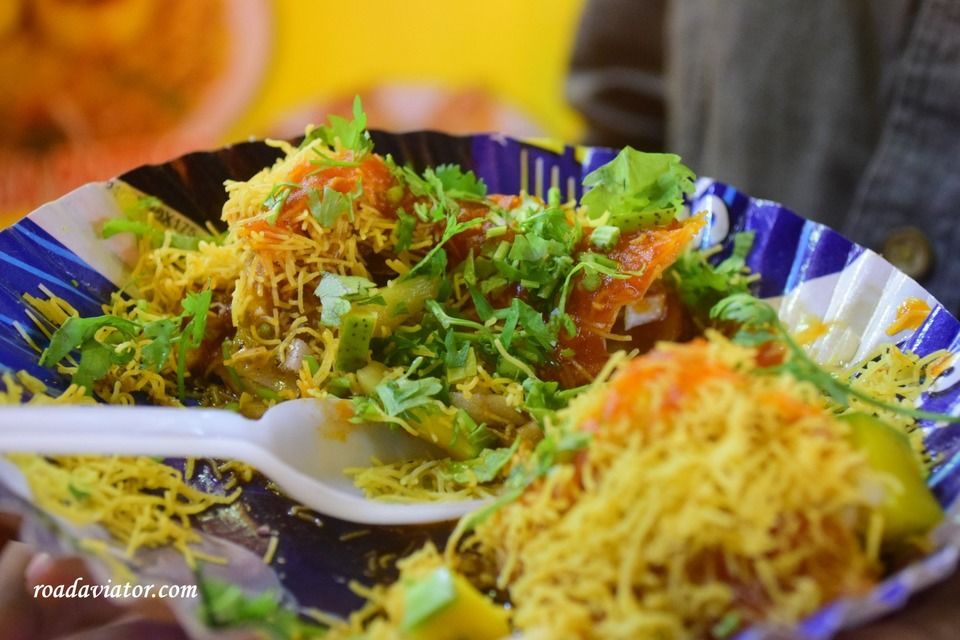 Enjoying Bhel Puri at CST
Samosa and Aloo Tikki with chole
Aloo tikki means potato smashed in form of small cutlet and Samosa is in itself a favorite Indian dish. At the same time, Allo tikki is served with spicy gravy chickpeas with chutney and chopped onion. Samosa is one of the most famous snacks of Mumbai.
Samosa and Aloo Tikki at its best
Barf ka Gola (Ice Candy)
In addition to what all the above things I'd eaten, trip without having "Barf ka gola" in Mumbai, would be incomplete. Barf ka Gola is Indian ice candy. The fun part is that it is only a piece of ice, dipped in flavored liquid. What you all have to do is just suck it, and you'll feel the flavor. At the same time you have to take care of flavor liquid, it should not finish too quickly. My favorite, in fact the whole India love it.
There are lot of other food available in Mumbai specialty to taste but I've limited time. So few more i'll show to you that I've tasted in Mumbai. It include maelie or corn (Bhutta in hindi), coconut water (available mostly at coastal area). Various vegetarian and non vegetarian cuisines are there in Mumbai.
With all these items, I think Mumbai street food has a lot of variety. Mumbai is certainly a paradise for both food blogger and travel blogger. I would recommend foodbloggers to read book on Street Food of Mumbai and ebook on Mumbai in 3 Days: Tourist Guide Book
At the end of the day or my trip, I want to say few lines on Mumbai; "Mumbai your beauty is impregnable, your beauty has hypnotized million hearts". There is something that pulls me here every year. S0 just book your hotels through RoadaviatorHotels and book your flights through RoadaviatorFlights
Above all, I remember a line said by Salam Rushdie, "you can take the boy out of Bombay, but you can't take Bombay out of the boy".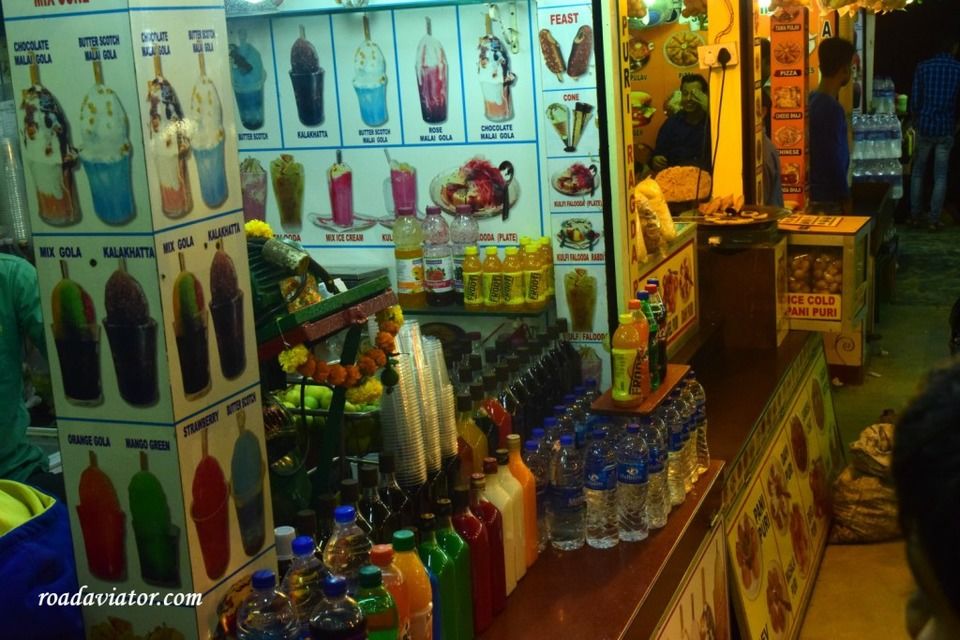 This post was originally published on Road Aviator.
Frequent Searches Leading To This Page:-
Day tour of mumbai, city tour of mumbai, weekend holiday trip from mumbai, weekend getaways from mumbai, weekend tour from mumbai