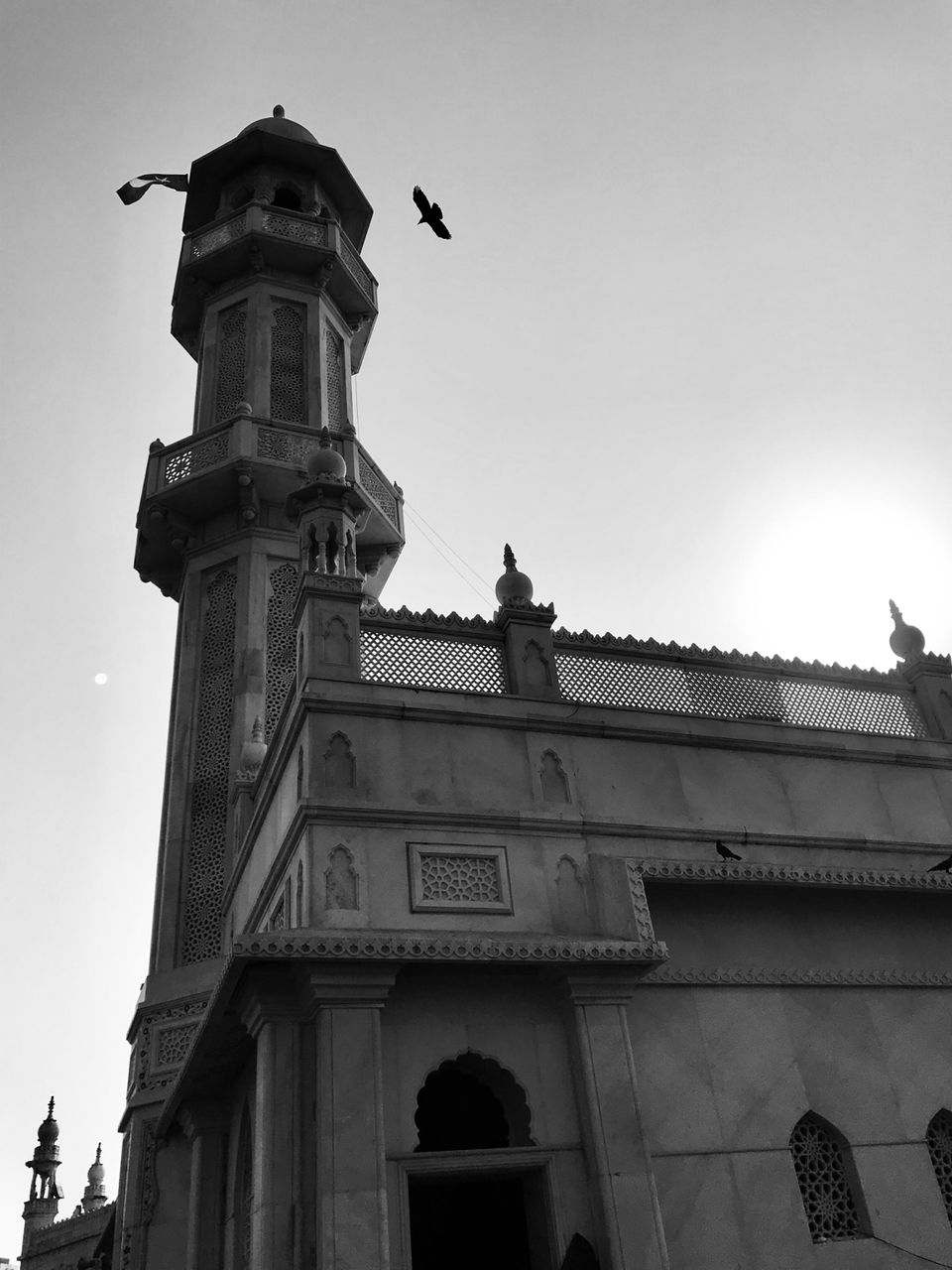 "Shaah-e-samandar ibn-e-haidar
Shah-e-samandar ik nazar
Piya haaji ali, piya haaji ali, piya haaji ali, piya ho...". These are words from AR Rahman's Piya Haji Ali song aptly describing the magnificent Dargah.
Situated in the South of Mumbai, off the coast of Worli is the beautiful tomb of Peer Haji Ali Shah Bukhari. Everyone who has flown to Mumbai, is surely nodding at this one - the flights barely land at the estimated time mentioned due to air congestion and the flight ends up taking rounds around the Sea-Link several times. The stories of the Dargah amused me so much that I stuck to the window looking out at the beautiful white floating tomb lit in green, yellow and blue every time I flew back to Mumbai.
Ever wondered why out of all the places on earth is the Dargah situation amidst the middle of the Sea? They say that Peer Haji Ali spread the religion through out the country and took pilgrimage to Mecca, where his health worsened and he took to his death bed. His wish was to not bury him but to throw his casket into the ocean and follow it. After his death, his followers did as he had asked for and the casket kept flowing to the same place where the Dargah stands tall today.
The walk to the Dargah keeps you so engaged with side hawkers selling red, green and black embroidered Chaddar's and Ful chaddar's made of jasmine and roses. You'll also find the walkway extremely crowded - with people of all religion, castes, creed and color.
The magnificent Islamic architecture of the Dargah, is believed to have Allah's 99 names across the minarets, along with Kaleidoscopic floral carvings all over. The interior of the dome is studded with intricate mirror work as a gigantic golden chandelier hangs over the tomb. You'll find people offering chaddar, ful chaddar and flowers for the tomb, and a few tying red yellow strings around the jaal minarets - also known as asking for mannat.
Some interesting things that you will find in and around the Dargah - onion and keema samosa in the canteen; falooda, strawberry cream centre on the walk way to the Dargah and a trust for children below the poverty line at the entrance of the walkway. The Dargah is accessible only during low tides when the walkway is clear.
Want to listen to Kawwali and Sufi music? Then you must visit the Dargah on Thursday's.
Want to know more or share more about Haji Ali? You can comment below or DM me! :)