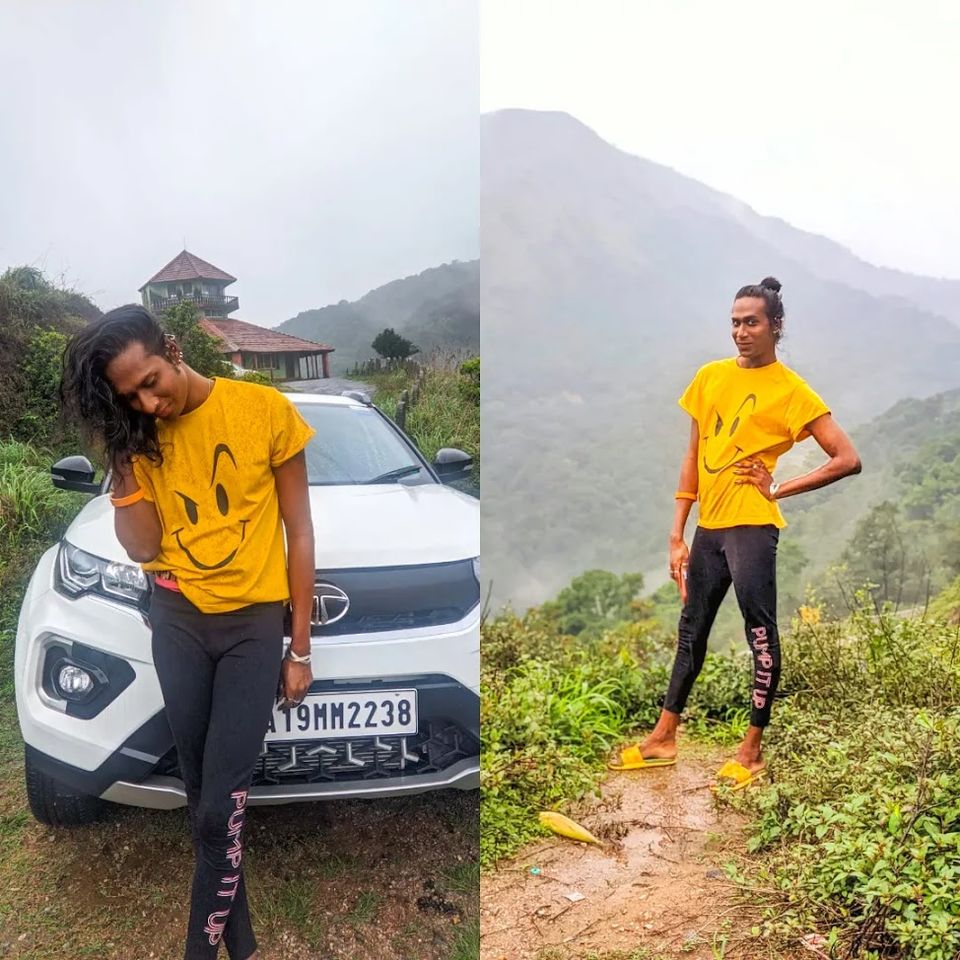 There are various ways to reach Mangalore if you travel from Bangalore and none of those ways let you escape the ghat roads because the geography of Mangalore is surrounded by western ghats and a coastal line on the other end. One of those routes, makes the travelers cross the ghat which holds breathtaking views 360 degrees.
Generally, ghat roads are dangerous paths and one must be cautious and conscious enough while traveling on these roads, especially with all the narrow turns. A person should have that expertise in driving to get along with these turns to have consistent contact with the paths. Thankfully, I always have my best people around whenever I travel from Bangalore to Mangalore. Hence, I got a chance to witness this beautiful ghat road when I was first traveling to Mangalore in my friend's car with 4 other people, and trust me, it was damn fun.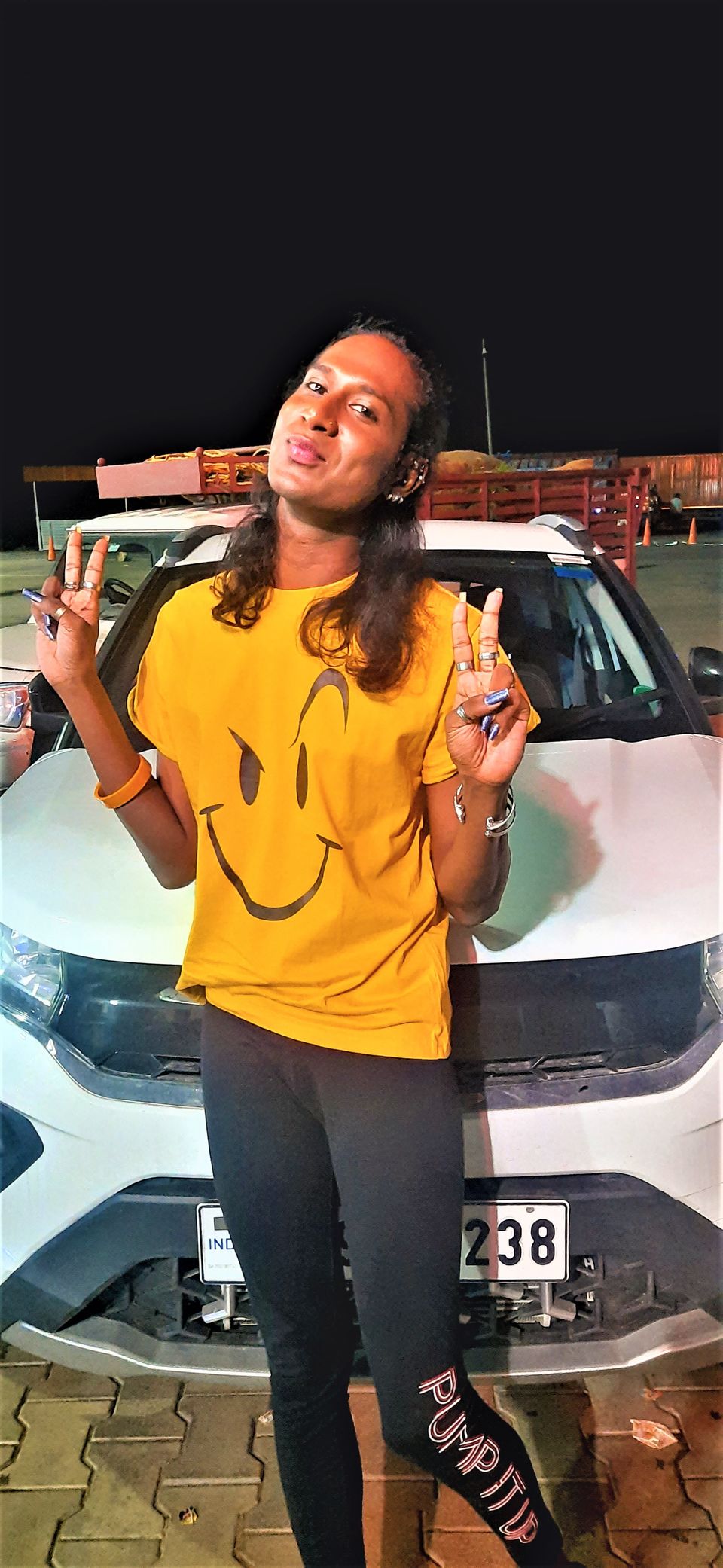 We started from Bangalore after 12 in the night crossing Nelmangala, Hasana via NH75. By the time we hit the ghat roads, it was early morning after we had way too many pit-stops and even had popular Neer Dosas at Kottigehere. Charmadi ghat road can be cut off by both national highways 74 & 75 depending on the routes you take and the places you travel. We were heading towards Mangalore and as we took this route to pass over Charmadi ghat, one of my friends surprisingly took us to the Charmadi viewpoint.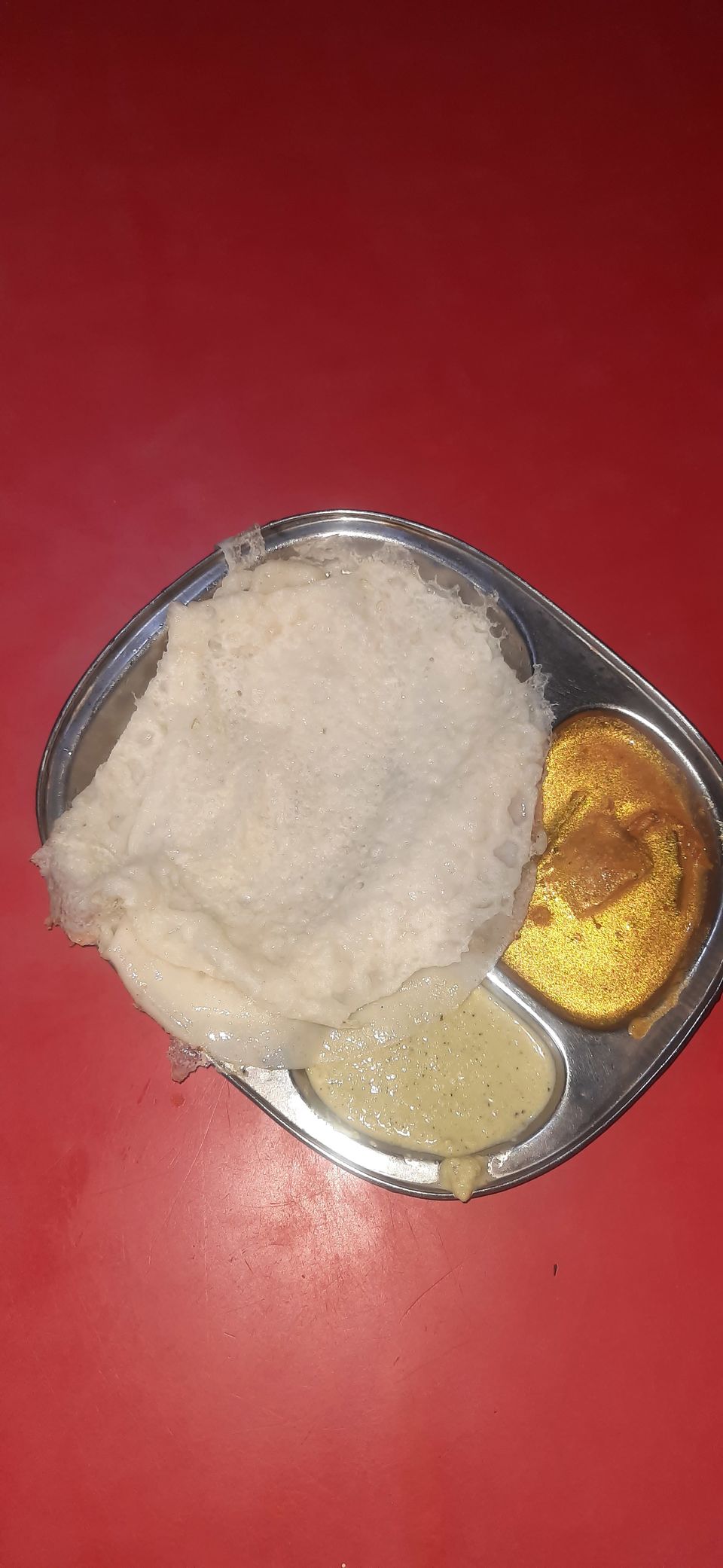 Imagine traveling on typical mountain ghats surrounded by dense forests, dangerous turns, and the road ahead with chilling temperatures and thick fog, it was a one-of-a-kind situation to ride, and it surely tests the patience levels of a driver for sure. I was enjoying and embracing every inch of the view without sleeping the whole journey because I didn't want to miss the details as it was my first time going on a road trip with my pals to one of my favorite places. I didn't have any idea about that route and how cautious one must be on these routes until I checked out the whole geography of the ghat standing on the peak of the viewpoint of Charmadi hills.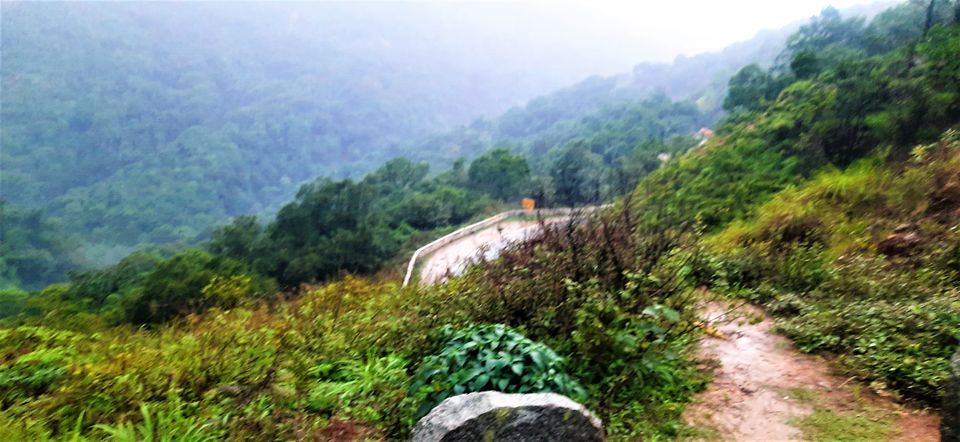 The paths were very narrow, and it was a difficult road to head towards the viewpoint skillfully my friend drove pretty well to the viewpoint, and we were all wondering why he took that route until we found a guest house on a hill. He stopped the car aside, parked carefully, and urged us to rush out of the car to witness the early morning rain-drenched view from that hill. Yes, including the thick fog, there was also rain that morning which ultimately declined the temperature even more. Strictly speaking, we were all shivering when we were out of the car, but it was worth it completely.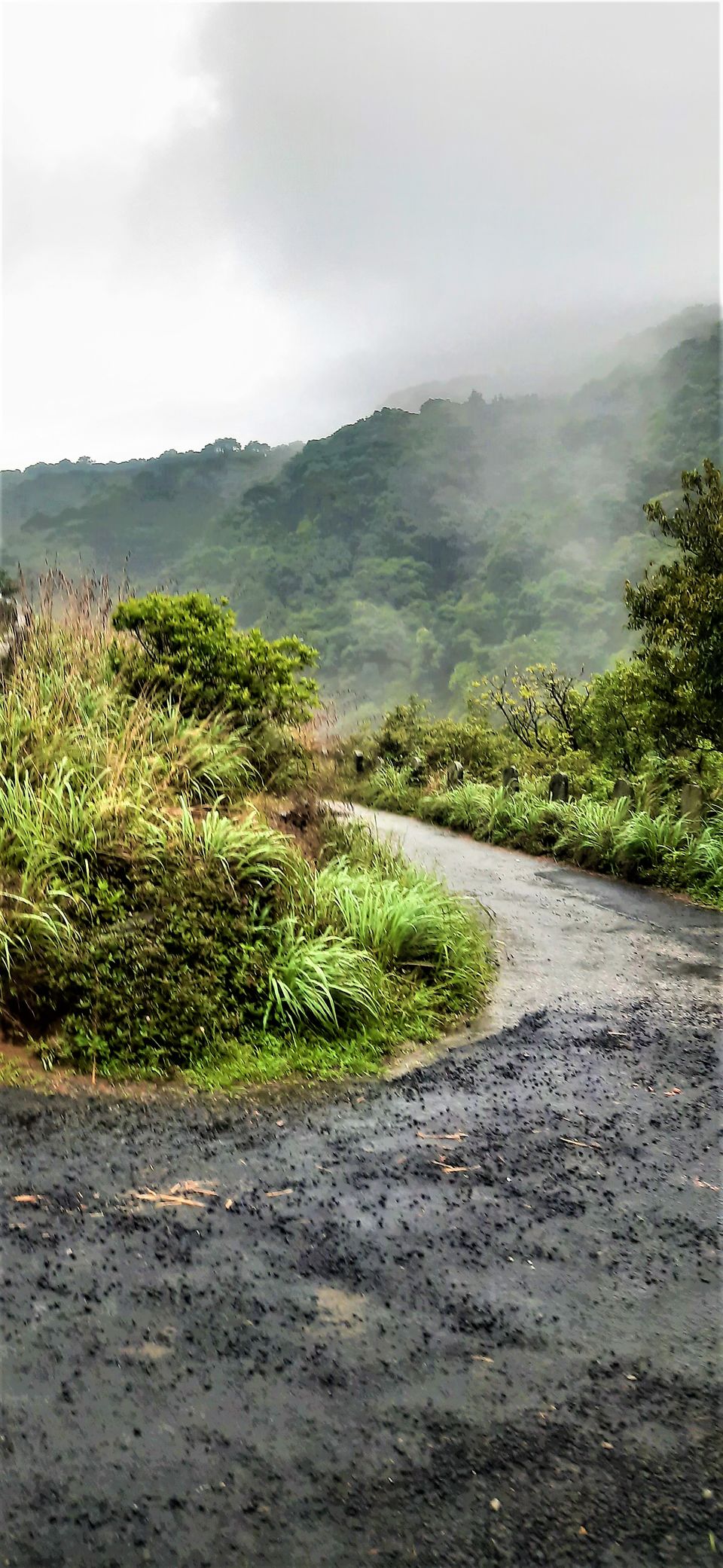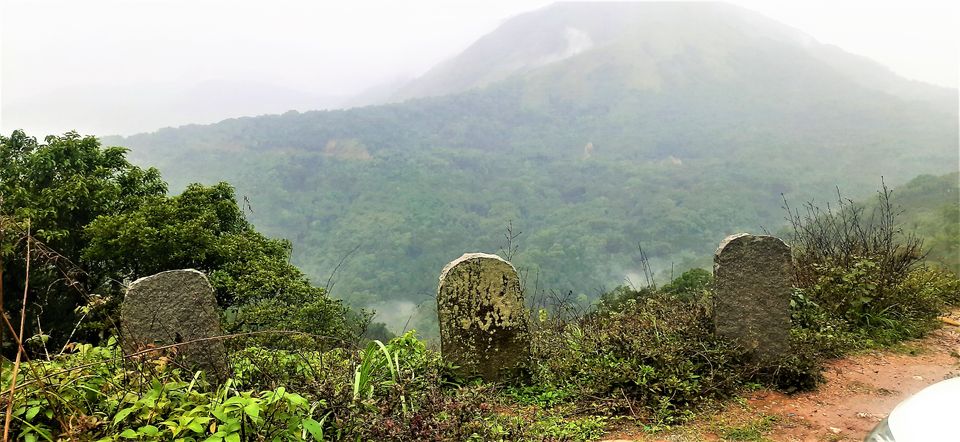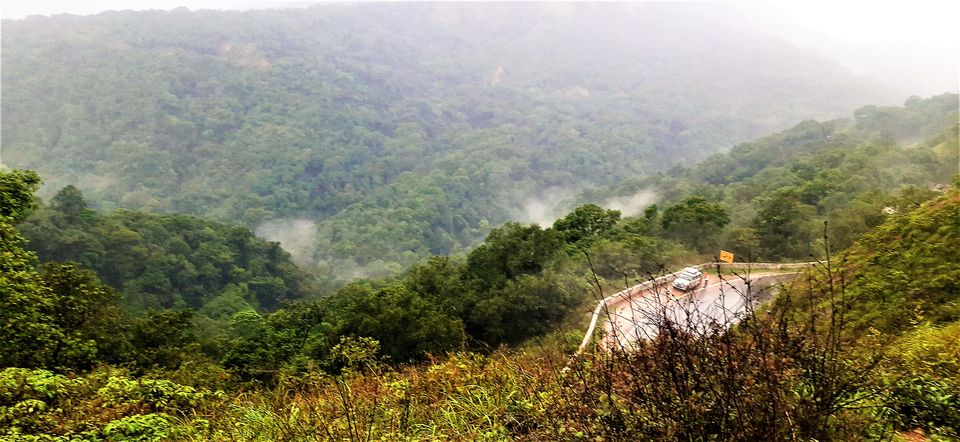 The Charmadi hill range is one of the highest and most popular mountain ranges in South Karnataka as people should cross these to reach various other popular destinations in Karnataka. Hence, being there in person on the top of a hill having a well-constructed authentic Mangalore-style cottage house on one side and the whole scenic view of the mountain range on the other, made me feel surreal to the core. If I was not with people, I think I would have never witnessed that view for sure because I could never pull that kind of adventure of climbing a hill with a car to see the sunrise in a ghat range.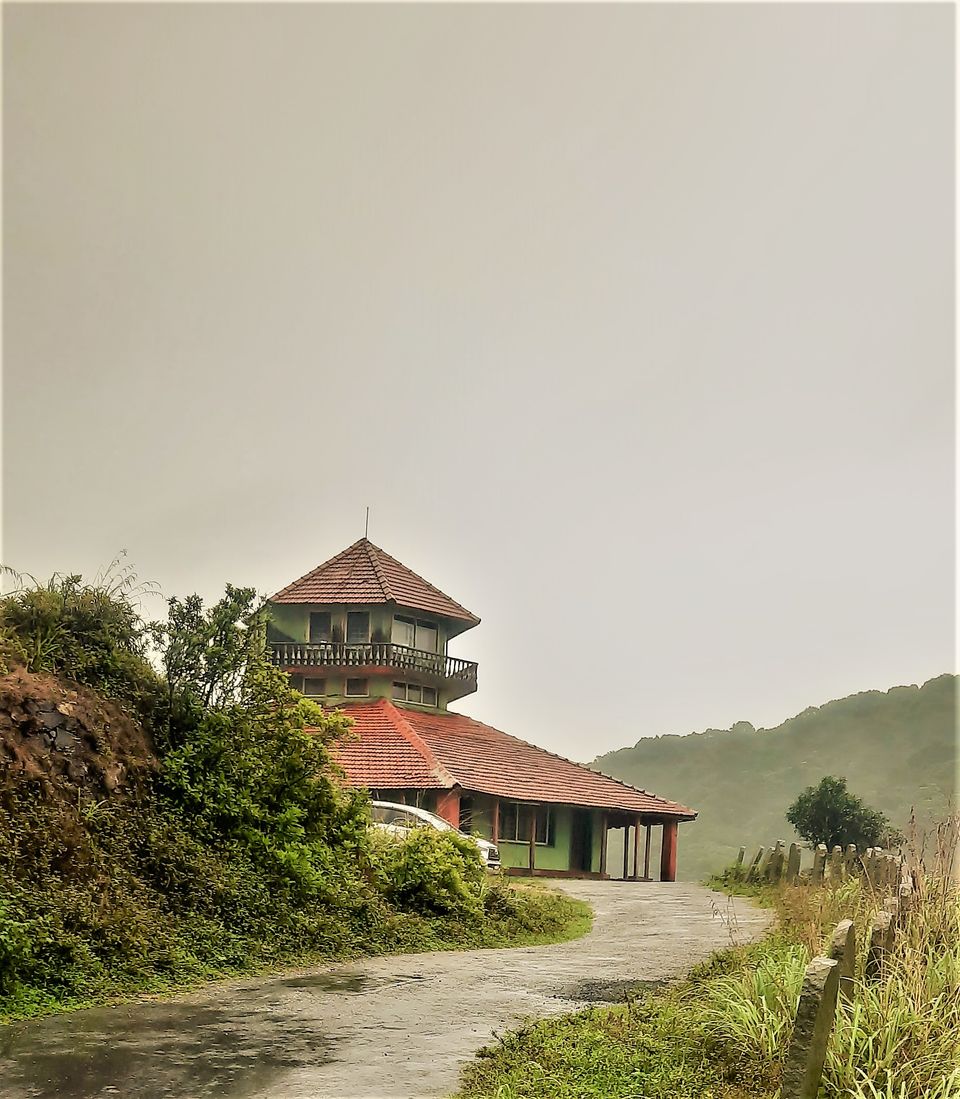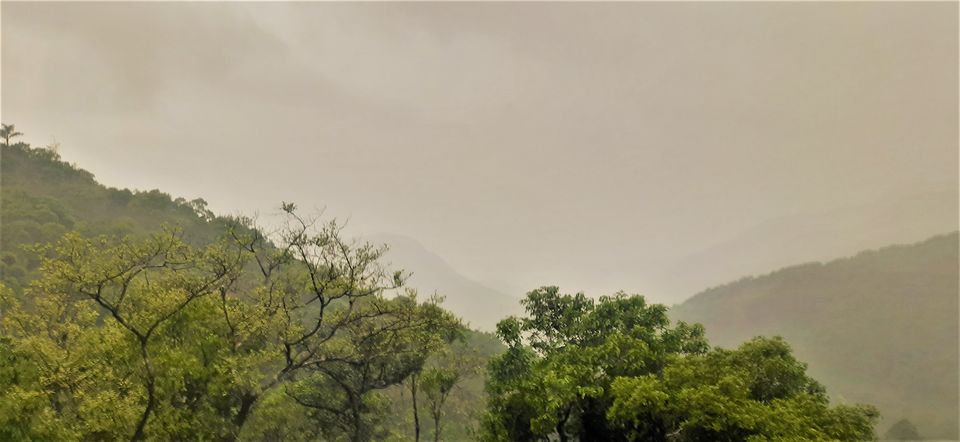 Gratefully, I had that experience and will cherish it forever. Soon after I dropped out of the car, I started clicking pictures by capturing all the views that I could see through my eyes. There was thick fog and on top of it, there was rain, so I couldn't focus on the view completely as everything becomes intense when you are on a mountain peak. But somehow, I managed to swallow the scenery by standing there for some time and breathing in so deeply to get the essence of the fresh breeze. Those moments made me feel like an explorer even though there was a huge help from my friends. They were all old for that view, but I was new, so my level of excitement was unbeatable.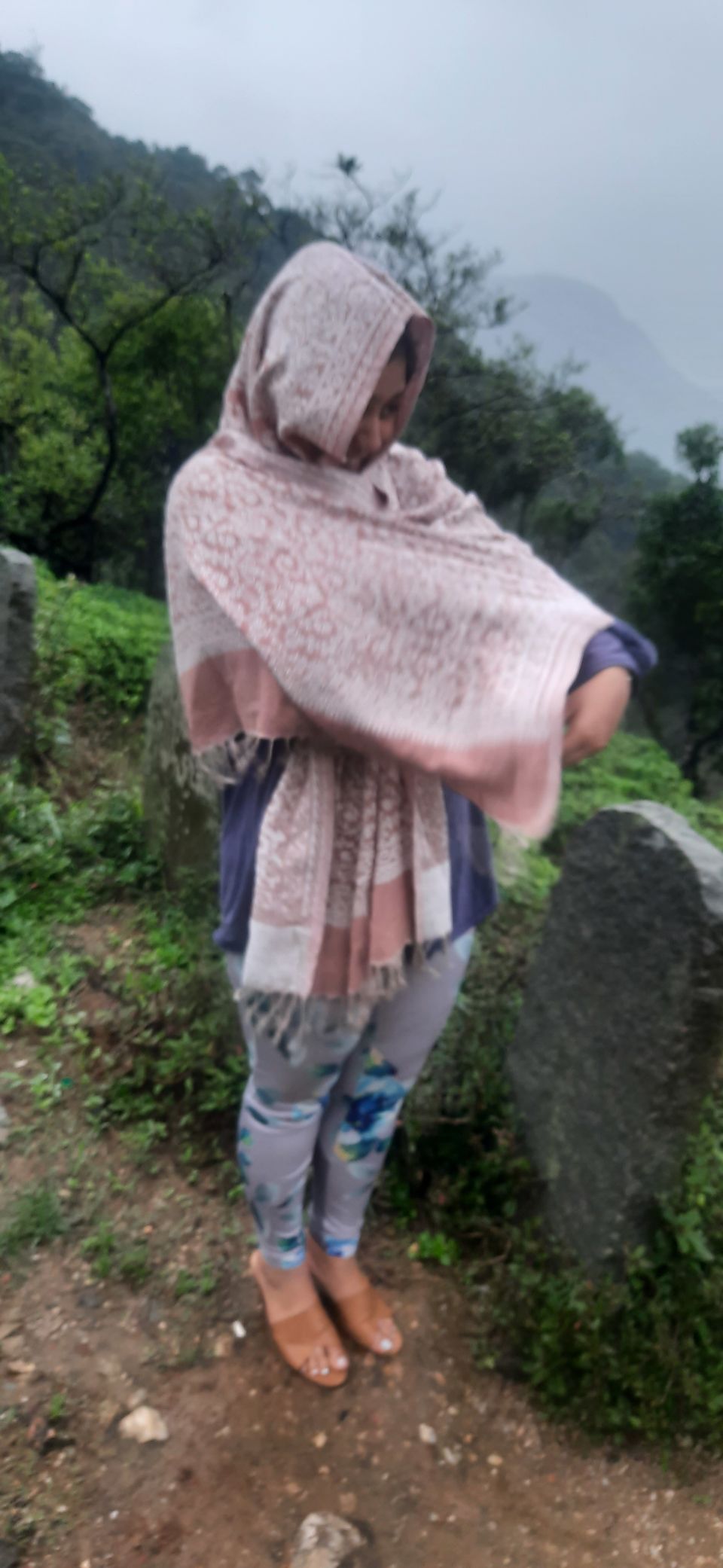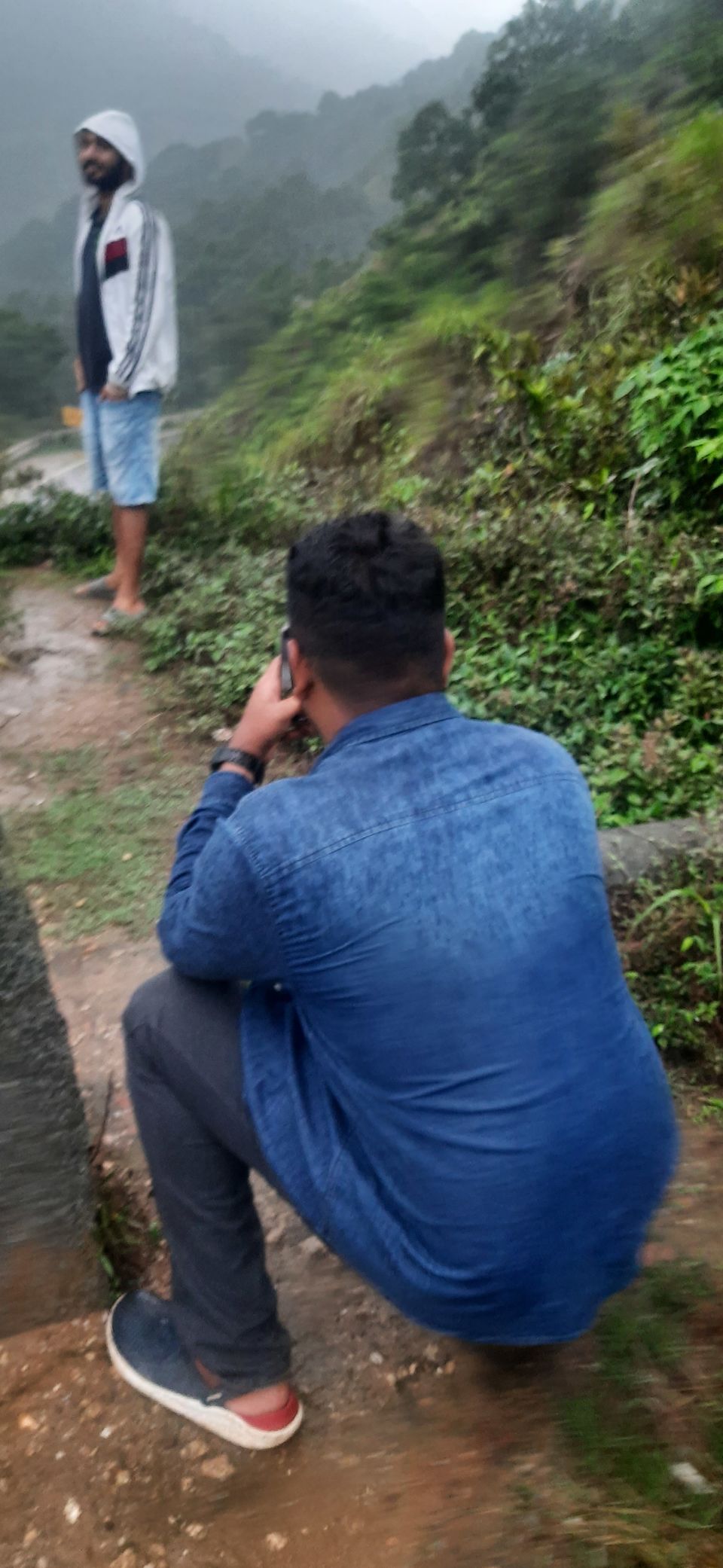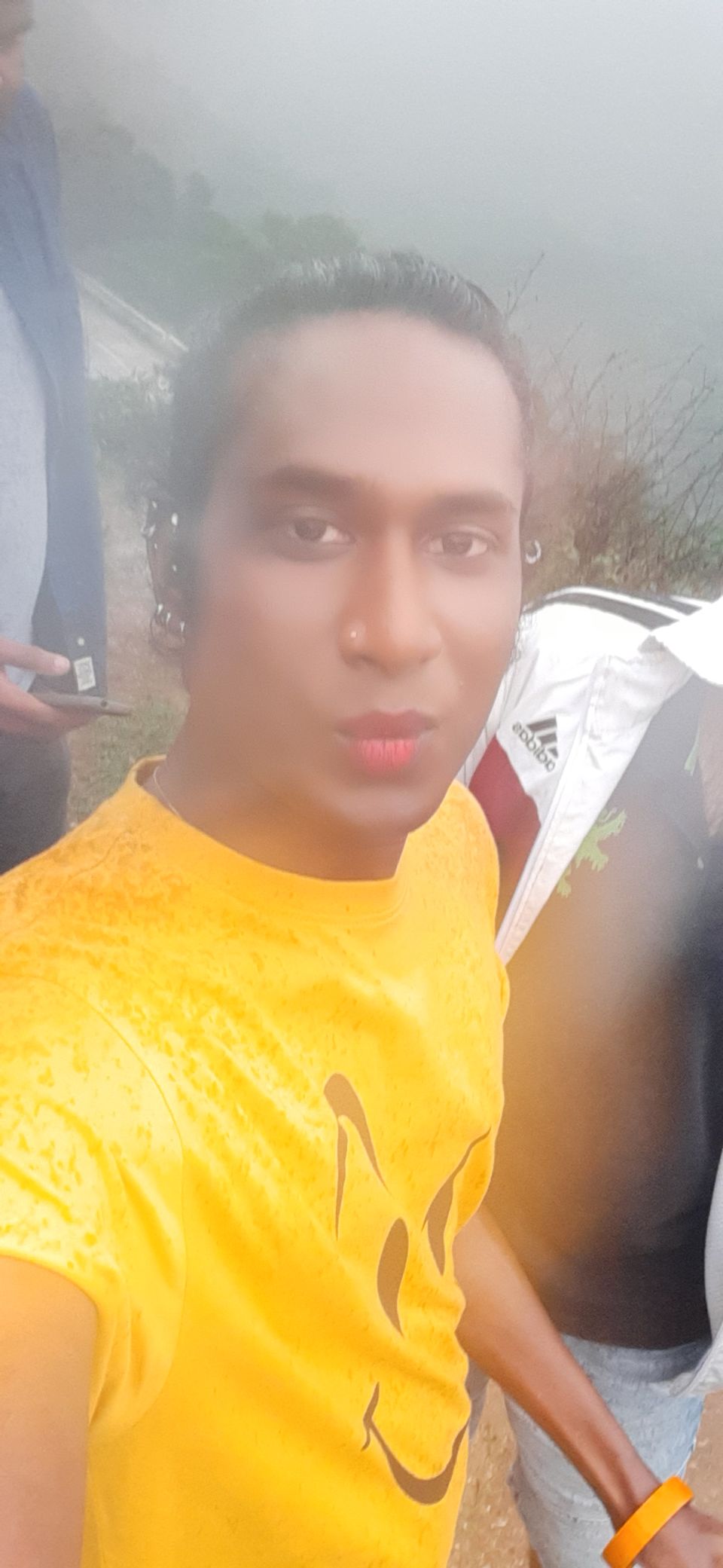 And then we all got clicked one by one by posing at various spots on that hill to cover the view, posed together to mark that moment, and clicked the pictures of that guest house by keeping it as one of our bucket-list stays. But I have heard it's kind of difficult to get a booking here and one must book for around a week to stay here and many other rules but I'm sure, it's adventurous to stay at such kind of peak points on a ghat range.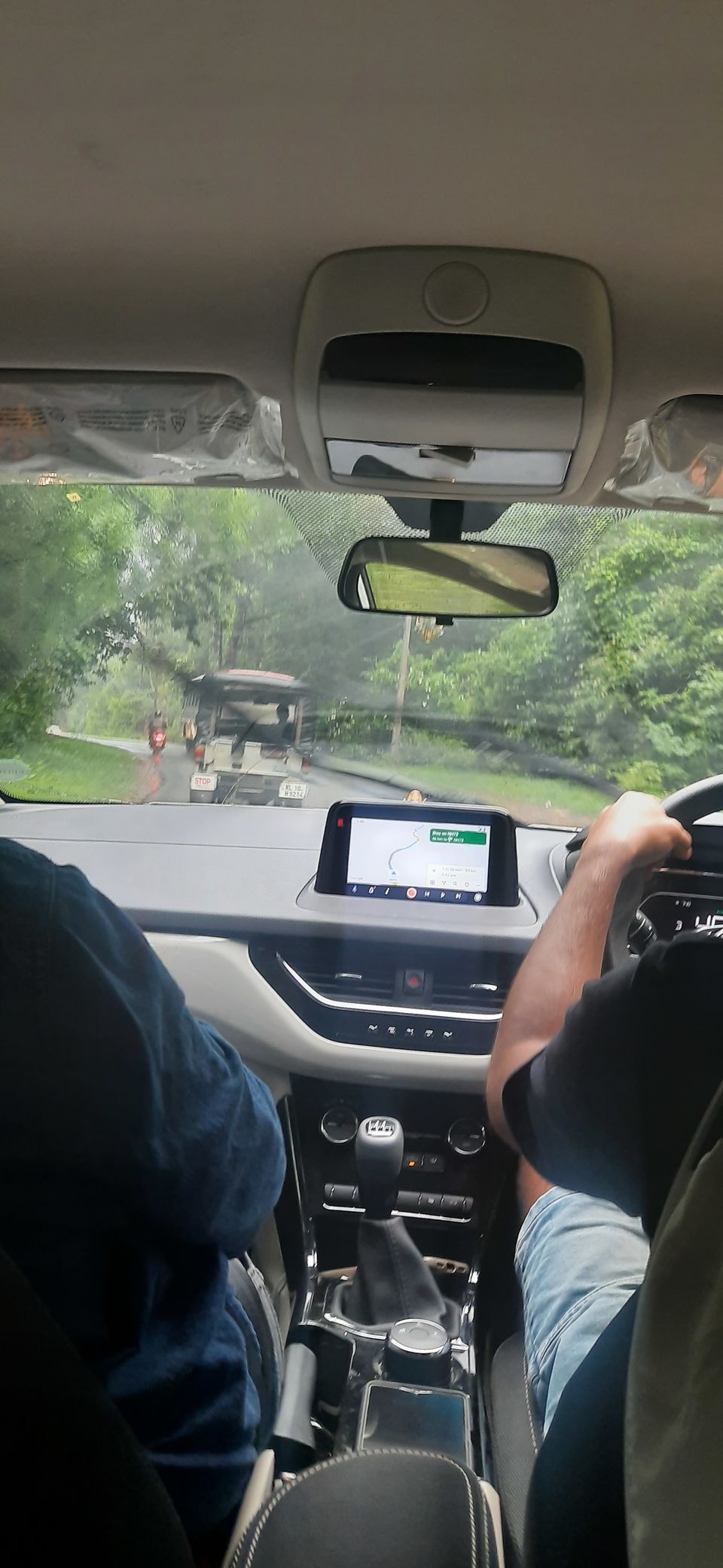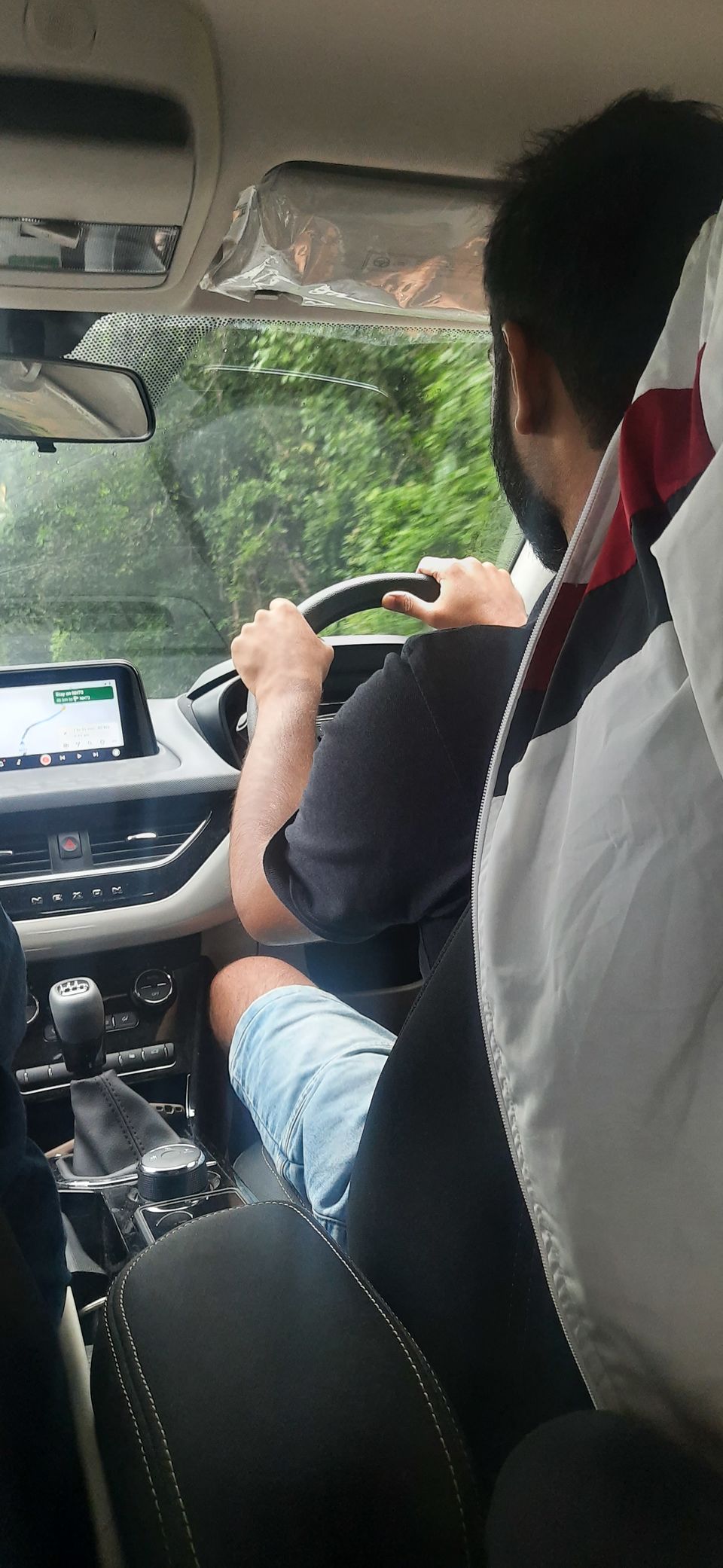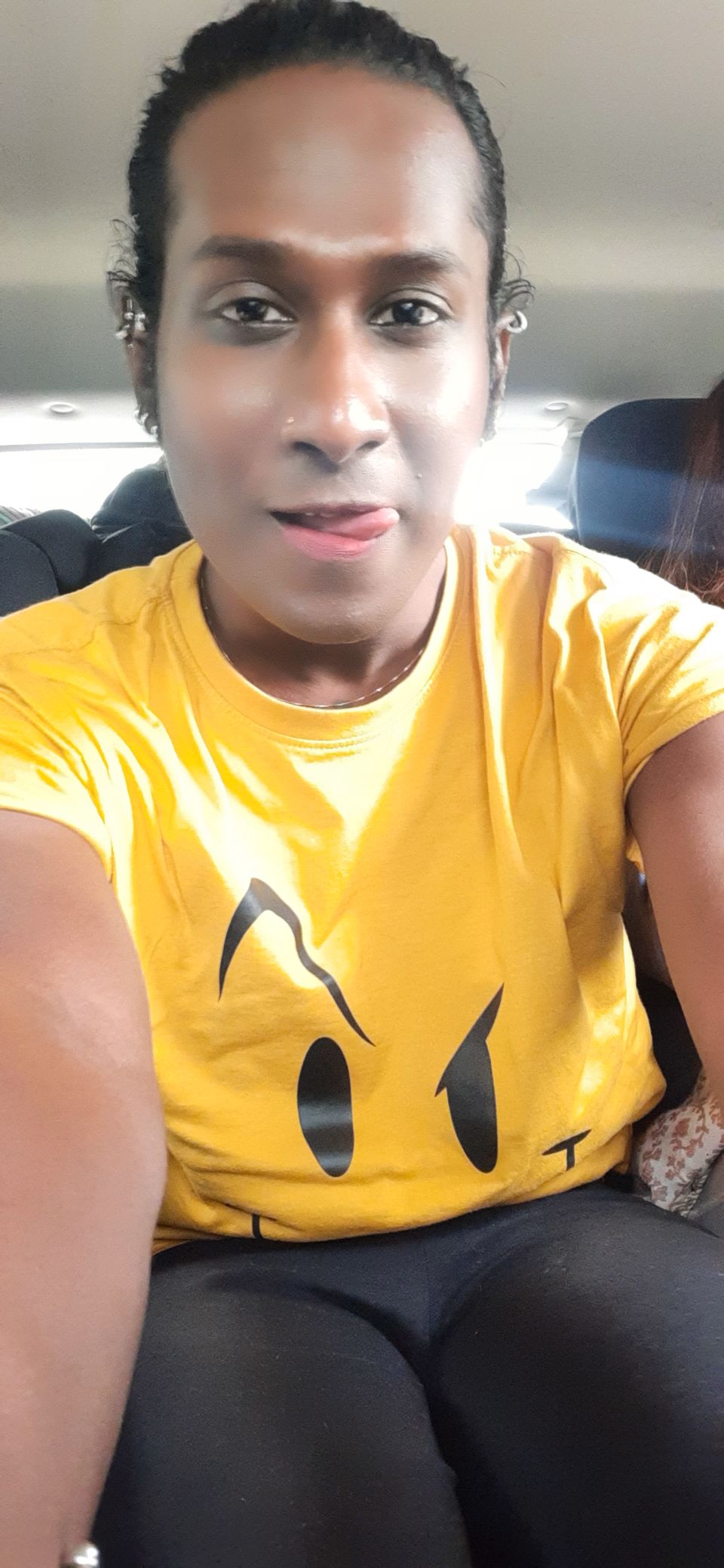 After spending some time, we figured that the raindrops were gradually getting bigger, and we thought of getting down as soon as possible to the ghat-level road from the hill road to continue the journey ahead before getting drenched and stuck with our car. Successfully we got down, but we were still shivering, and we ended up turning the heater to the last level to get ourselves dried and sit comfortably. Out of the whole journey from Bangalore to Mangalore, visiting this ghat range, that Charmadi viewpoint was just epic.