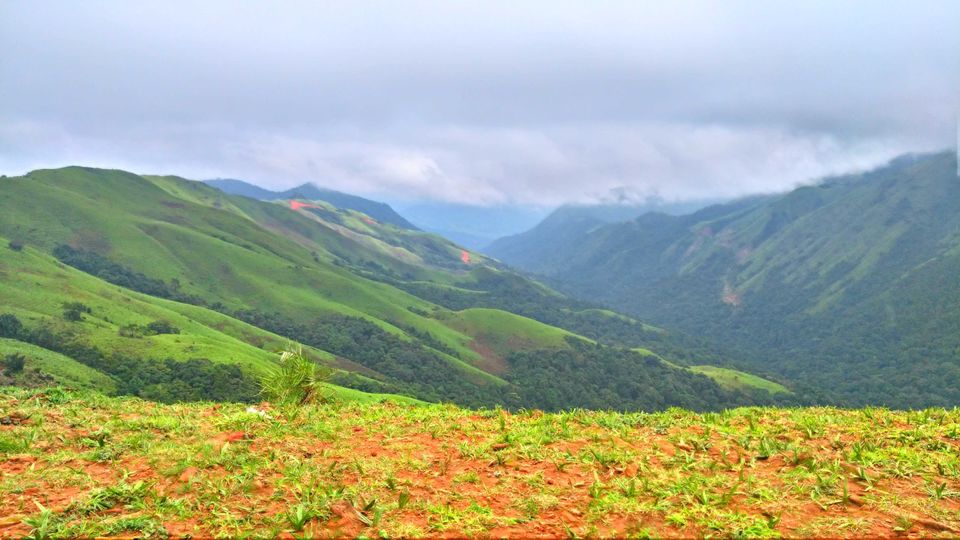 Hello everyone, this was one of those days where one had to go out somewhere to set his mind to relax and forget everything that happened in his life past four years.
Yes , it was the last exam of engineering and I badly wanted to go out to a place and relax along with nature. This happened on 22 June 2017.
June 21st was my last exam of engineering and studying in vtu it's even more hectic as exams can go upto a month . The evening of 21st June I asked my friends if anyone was interested to join me for this adventure ,sadly everyone wanted to relax at their home after the exams. At last I asked my roommate to join me . Even he was not sure as he had slight fever. I had not disclosed him about the place.
Next morning I decided I would go alone and woke up around 5:30am . To my surprise Ivan (my roommate) was feeling all good and woke up and was ready for the trip.
We took our jackets and helmets and no luggage as the place was just around 130kms from Mangalore. It was drizzling when we started but as we had our rain coats we continued the ride.
The route goes like this
Mangalore->B.C Road->Belthangady->Ujire->charmadi->Kottigehara->Devaramane.
It was very cold and raining at certain places on the way so we took small stops in between and continued the ride. Around 8:30 we were riding somewhere in midst of charmadi ghat the road was completely foggy and we were lucky that we survived as a KSRTC bus had almost killed us on a turn. Recovering from this shock took us some time. There is a temple at the top of ghat we stopped there and sat for sometime to recover from the shock.
Then we continued our journey. Around 9am we were at kottigehara and some hot buns and neer dose and asked few for the direction to this place .
As the sun came out the rain stopped for sometime.
After Kottigehara one has to take a right turn near a arecanut plantation(as told by the localities). I surely wanted an adventure but was not expecting to go inside a random person's property 😂. We soon came to know that we were lost and had to wait half an hour for a person to show up. Further asked directions from him which was an off road track. The day was getting better and better. After a hard ride inside estates and muddy road finally there was some hope as I could see the temple from the distance. And finally there it was the place which I had not disclosed to Ivan .
He was so happy seeing the place he started jumping around (you can see it one of the photos). The view of the valley was just outstanding . The clouds sailing just above the hills ,one could literally feel the clouds in that place. We sat for some time and then decided to explore further . So we started to walk and the hills were never ending. This place is very lesser known to the tourist and is at its raw form . True untouched beauty.
There is also a lake infront of the temple which is very beautiful. Most of the time the lake is covered by fog and is a very nice place for photography lovers. very After spending time till afternoon we took the designated road to Mudigere and had lunch. By 8pm evening we had reached back Mangalore and the trip was totally worth it
Check out the snaps from this trip.
Thank you for reading .😊