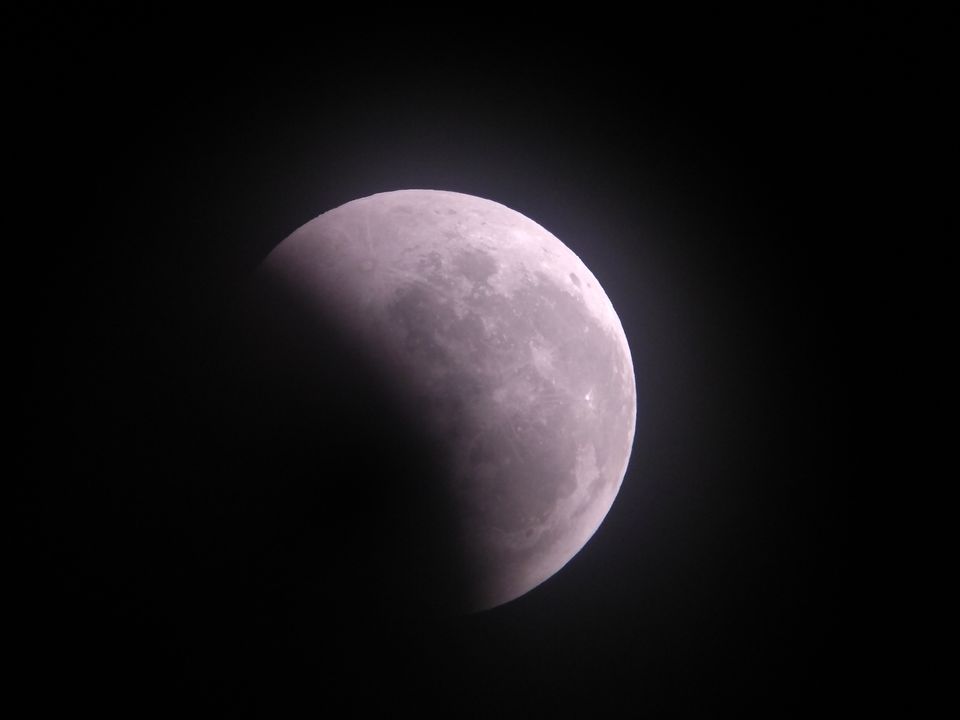 It all started a month back when I first read about the longest lunar eclipse of the century, happening at the end of July. I thought of going for a trek to witness the eclipse from a beautiful mountain peak and a less light polluted sky. But to my disappointment I couldn't find any treks organized during the eclipse. I did not give up and kept searching every other day until one day I stumbled upon an event, which was specially curated for this eclipse.
This event was organized at a place called Masinagudi, close to Mudumalai National Park, by an amateur astronomer who has been working in this field from the past 15 years. This was even better than what I had in mind and so I registered myself for this event.
The start of the trip itself was one of a kind. We took a bus, which passed through a forest after midnight. It was a 30 km stretch through the dense forest. No vehicles were allowed after 6pm to morning 6am except for government volvos. I was sitting in the first seat, getting a full 180-degree view of the forest. Ours was the only bus on the road, it was pitch dark and he was driving at 10km/hr. Everybody was fast asleep and one could only hear the sound of the forest. I had passed through that forest during the daytime in the past and had seen many animals, but since it was past midnight this time, I did not expect to see anything. However, to my surprise, even at 3am the forest was so lively. I saw a dozen of elephants, bisons, rabbits and deers, grazing and roaming around as if it was daytime. Whenever the headlights of the bus would fall on them, they would look back at us with their luminous eyes. It was eerie but beautiful.
We reached Ooty in the morning and took a local bus back to Theppekadu. From there it was just 7 kms. We checked-in at a place called Tamarind Tree. It was a simple and a beautiful place with a mesmerizing mountain view. The telescope was installed next door at a place called Bamboo Banks. This was a huge and extremely beautiful property. Because of the proximity to the forest, you could see deers, malabar squirrels and others passing right by your room. During the night, however, wild elephants, tigers, bears also entered the property and hence it was advised to not leave the room after 12.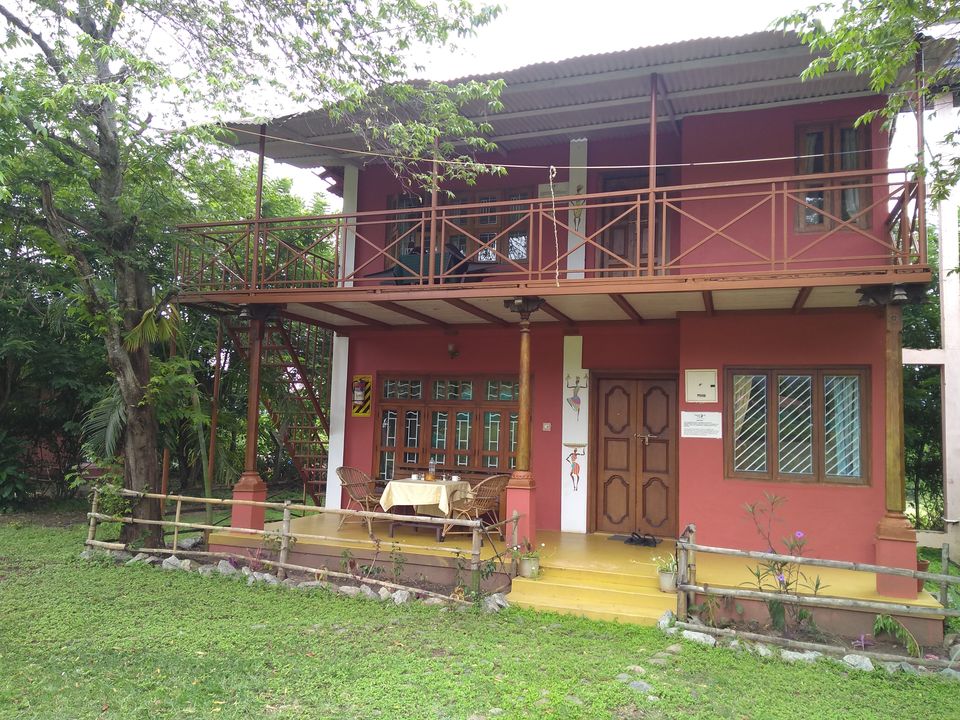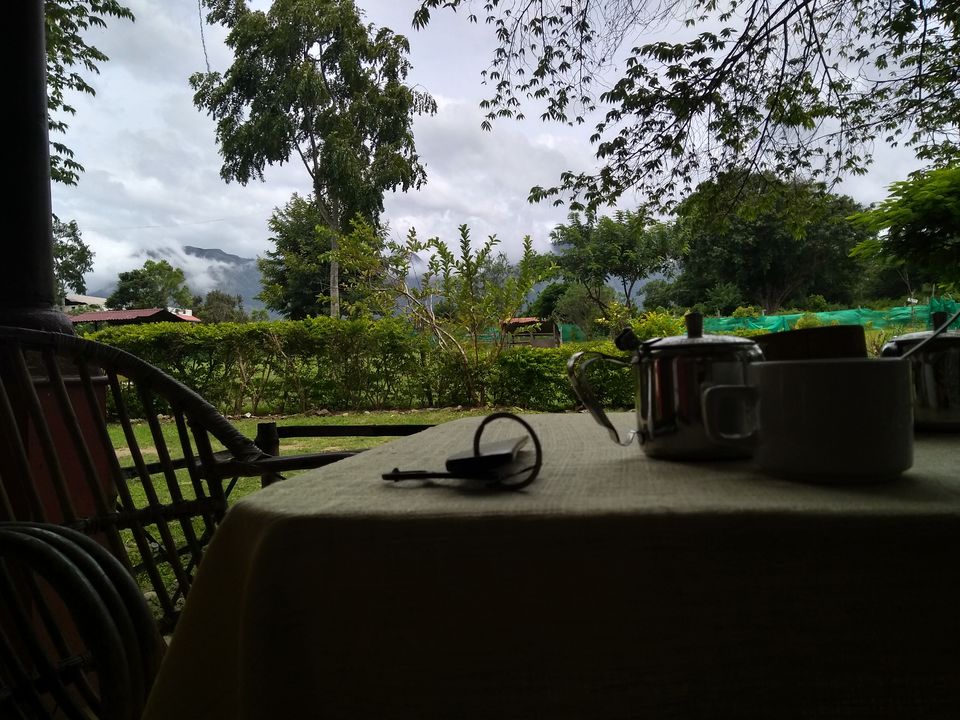 We started our morning roaming around the place and having delicious lunch at Bamboo banks. In the afternoon, we went up a cute little tree house and had discussions with the astronomer. He was an encyclopedia of astronomy. He had so much to share and teach. He told us about his work and how astronomy has changed him as a person and how beautiful it is to gaze up to the sky. He also showed us an artificial satellite taking a trip of our planet. You can usually spot them near dusk or dawn.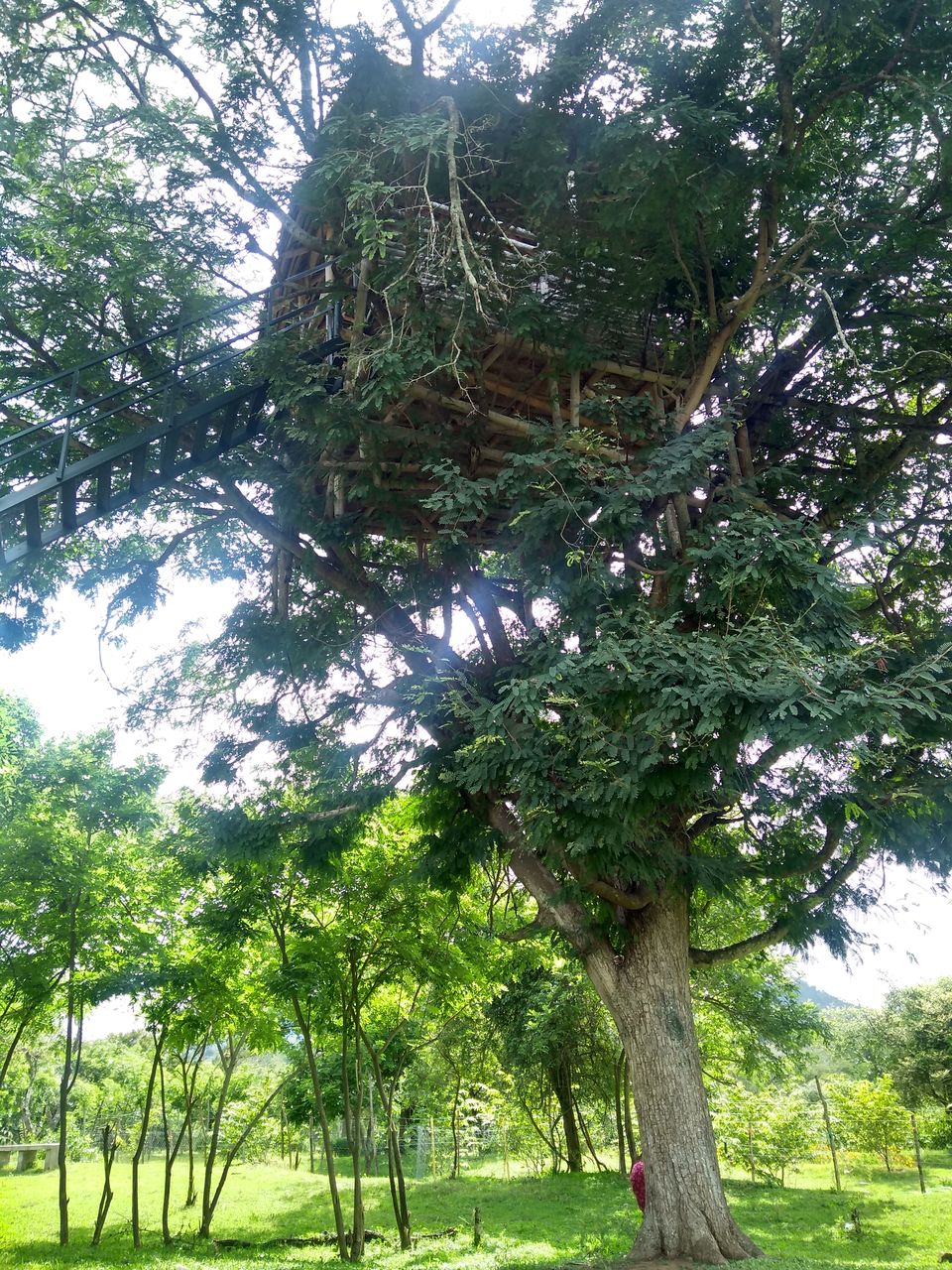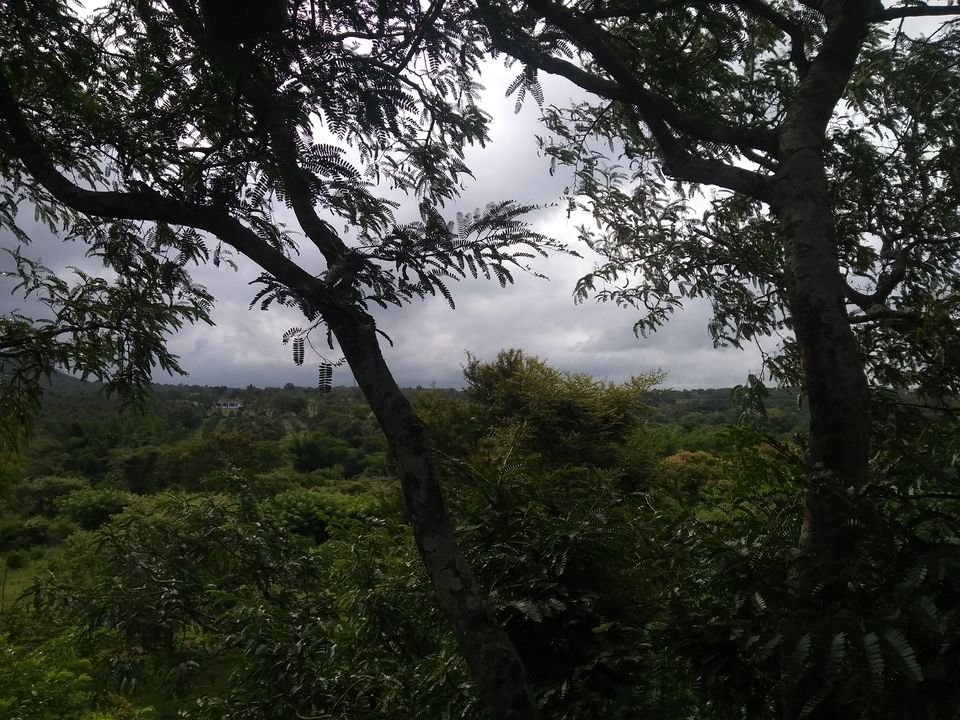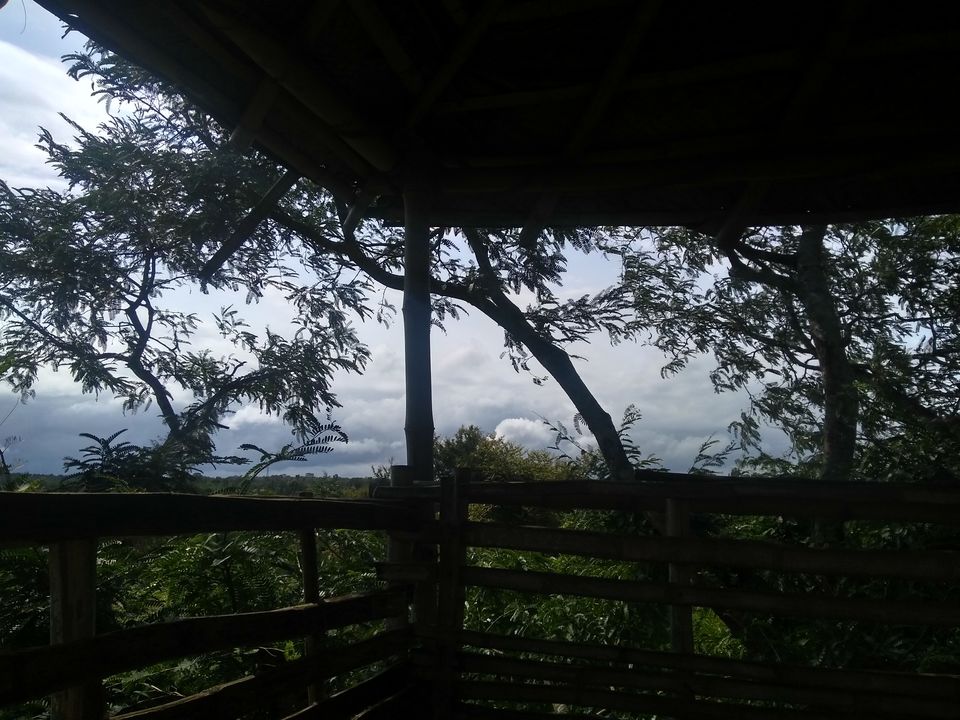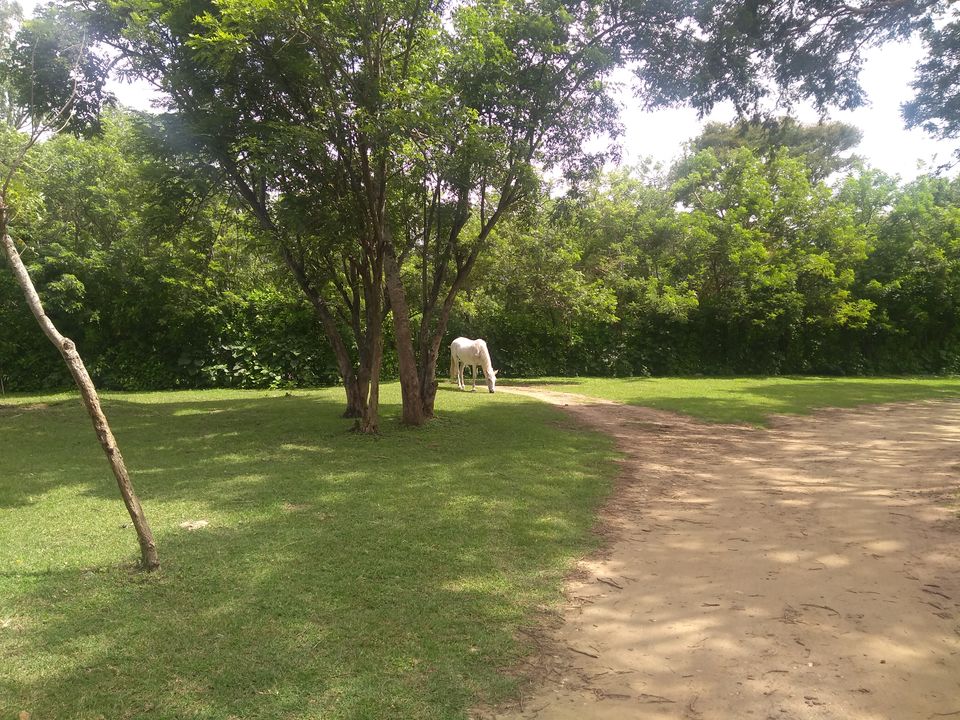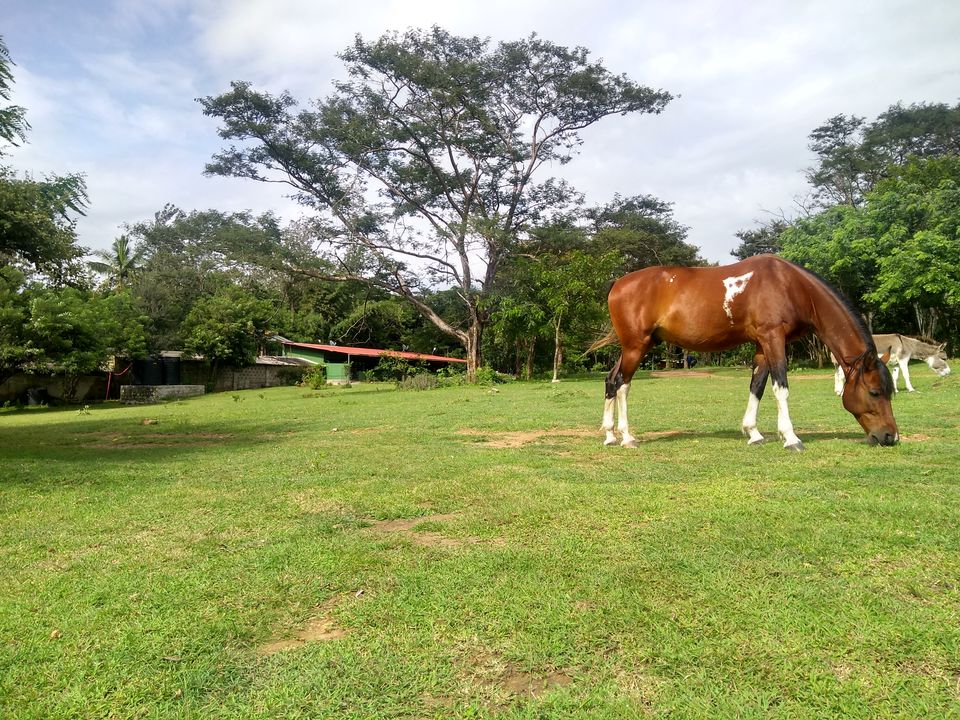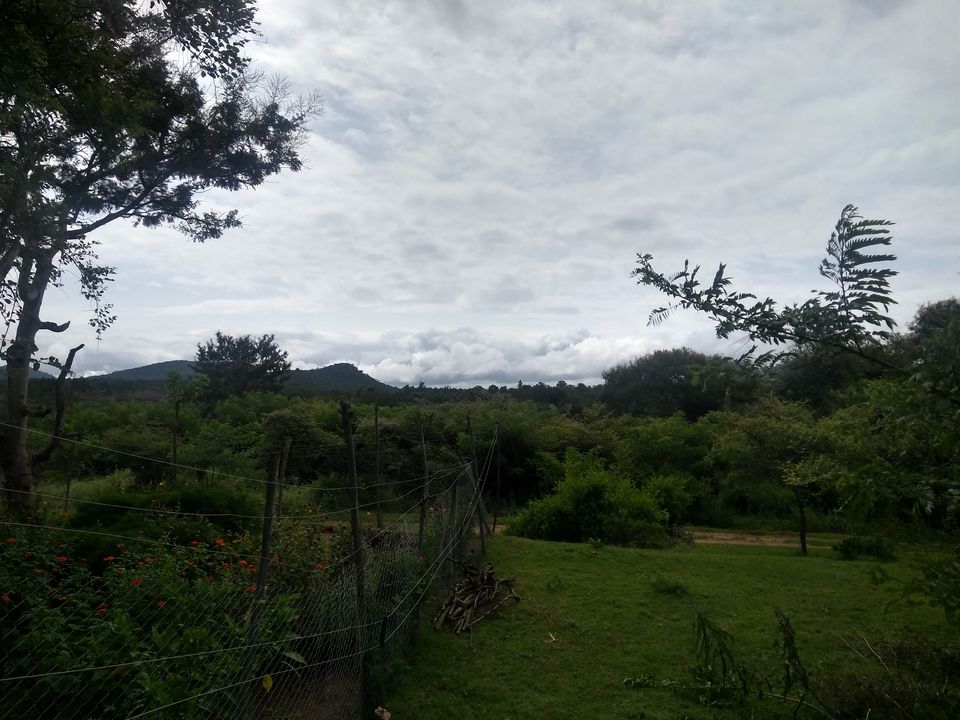 Later, we all eagerly waited for the Sun to set and geared up for our night session. The telescope was installed in a small shed observatory with a Roll-Off roof, a little far away from the rooms. The owner advised us to either wrap up the session by 1am at the latest or else spend the whole night in the observatory, since it was not safe to go out later in the night. Few of us decided to stay back and others decided to leave early.

This telescope was a piece of art. You just needed to enter your date and time, and select the object you want to see, and it would automatically point to that object. This was the first time I had seen a telescope in my life and I was thrilled beyond measure.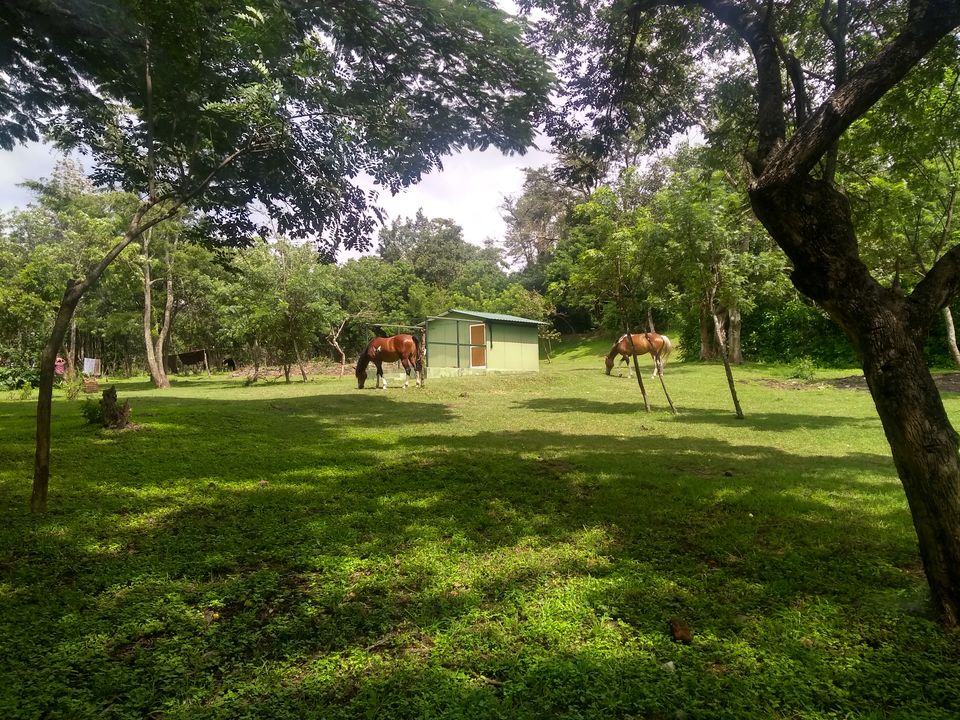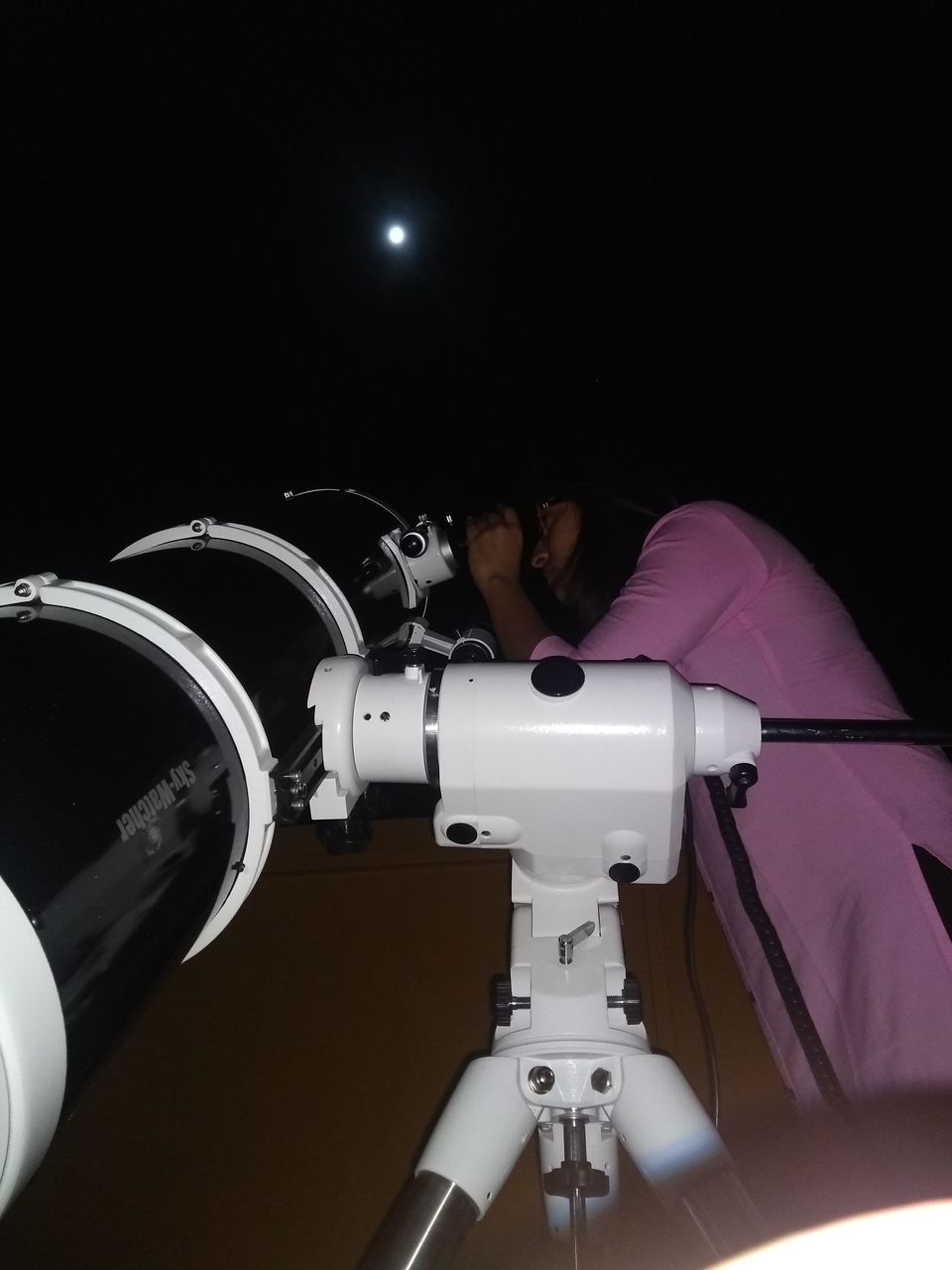 The first object we saw was Jupiter. A beautiful, round Jupiter with its bands of clouds and its moons, three of them! I, who had not even looked through a binocular before, cannot describe in words what it was like to look through this telescope, at a planet as humongous as Jupiter. Even while writing this, I am getting goosebumps. I was elated!
Next, we saw a binary star. A binary star is a system of two stars in which one star revolves round the other or both revolve round a common center. Most binary systems look like a single star when viewed with only the naked eye. Then we moved to Saturn, the magnificent planet with its equally beautiful rings. We also spotted four of its moons including Titan. The image was so clear and detailed that we could also see the Cassini division. After that, we saw Mars, which looked like a small tennis ball, and finally the eclipsing Moon! Not anything I say to describe the beauty of the Moon would do justice to it. It was that splendid. Even with the naked eye, the sky, the stars and the moon looked so bewitching. The atmosphere also added to it. It was just 4–5 of us now. It was dark, extremely quiet and a bit scary. Around 3am, two of us came out of the shed to freshen up, since the bathroom was a 100mts far. It seemed like we were the only one there, but as soon as I flashed the light, I saw around 50 deers, at a distance of just 10 feet, looking right back at me with their shining eyes. They froze, and so did we, and after a while they just slowly walked away. This was another exhilarating moment. We tiptoed our way to the restroom, came back to the shed as soon as possible, and continued with our observations. When the clouds would play a spoilsport, we would retire to the chairs and take a powernap. Finally, at 6am, we returned to our rooms and made up for the night's sleep.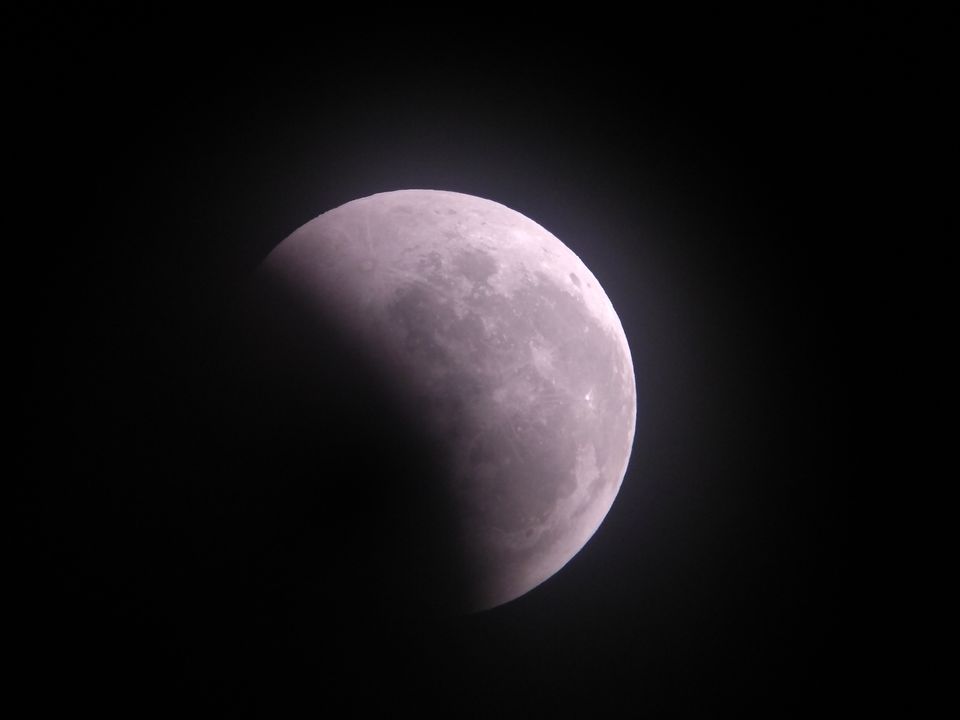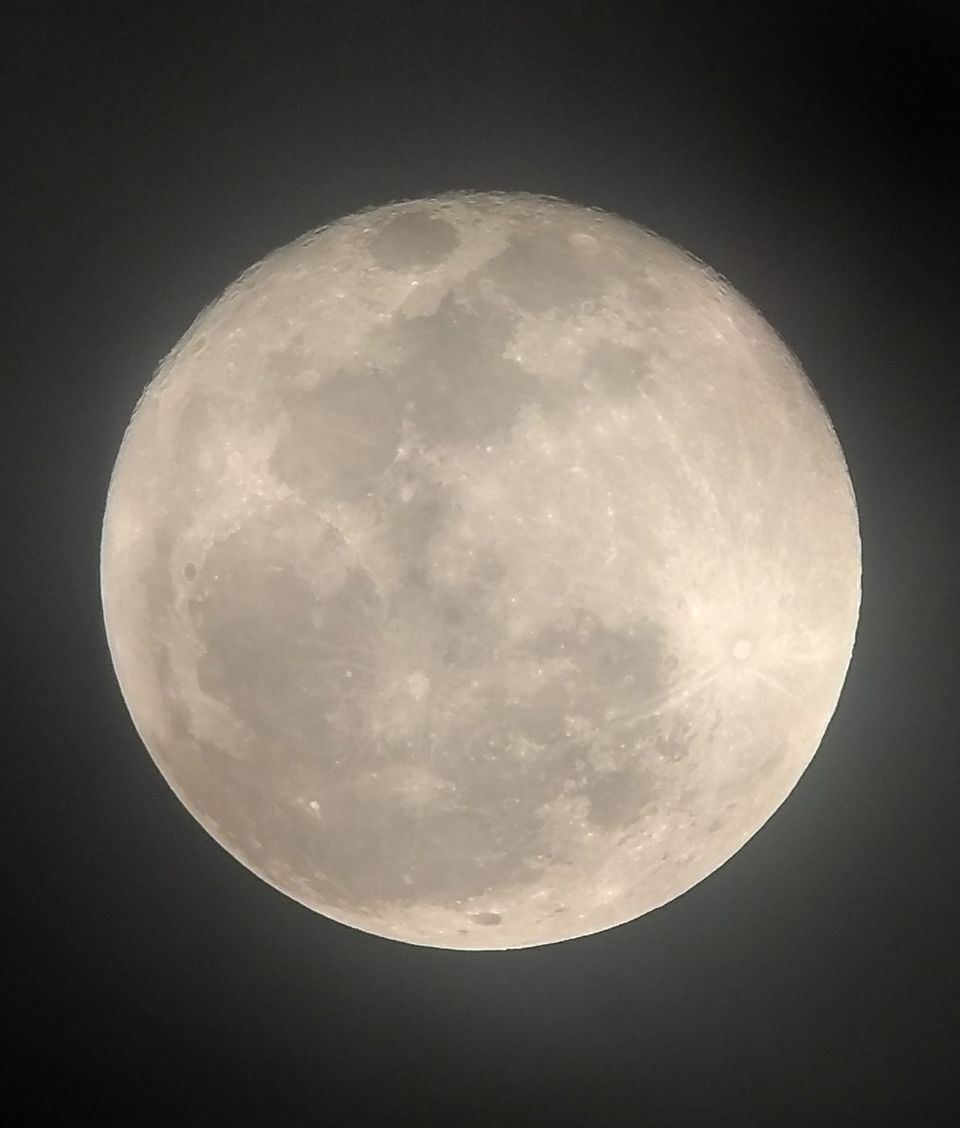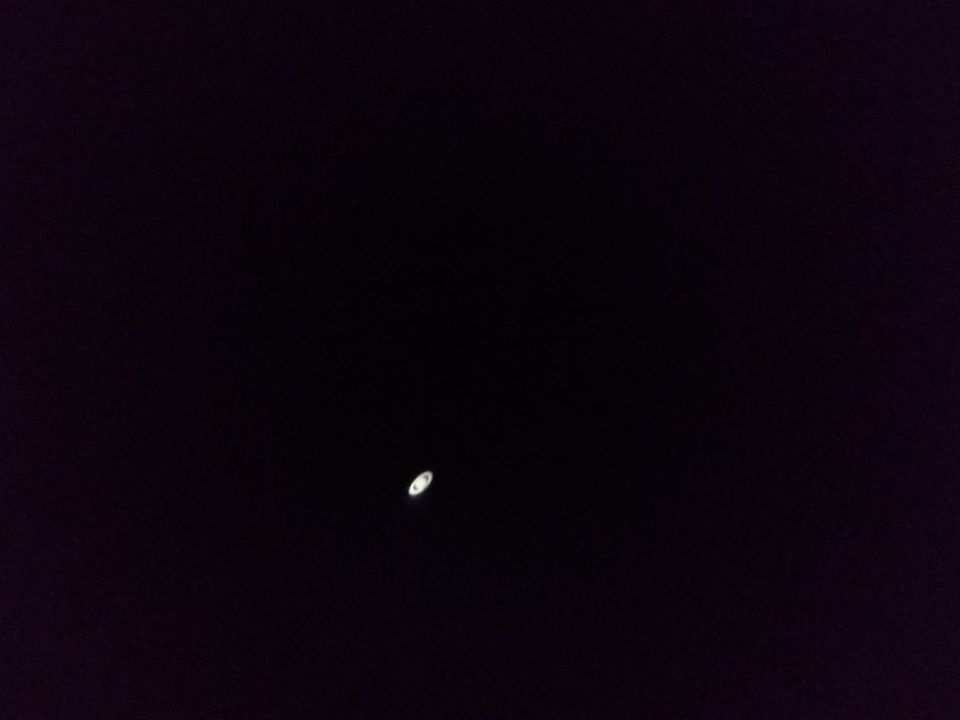 The other day we learnt to read a star chart, had lunch to our heart's content, and lazed around. I decided to sit at the dining area at Tamarind tree and have a cup of coffee. Since most of the people had left to visit Ooty during the day, the place was nearly empty. I was sitting alone and listening to the birds chirping. There was a slight drizzle, which made the mountains, and the surroundings look even more fascinating. To add to this beautiful moment, was a wind chime which sounded music to the ears, blowing in the gentle breeze. I saw a variety of birds, and in a good number, flying, chirping and playfully fighting with each other. The person, who manages the place is a naturalist and has turned the place to a small bird sanctuary. Every time I tried to come even slightly closer to them, they would fly away. Therefore, I decided to just sit, and let them come to me to get a closer view. I spent hours just looking at them, and the mountains, sipping coffee and immersing myself in the sounds of the wind chime and the surroundings. It felt like the time stood still.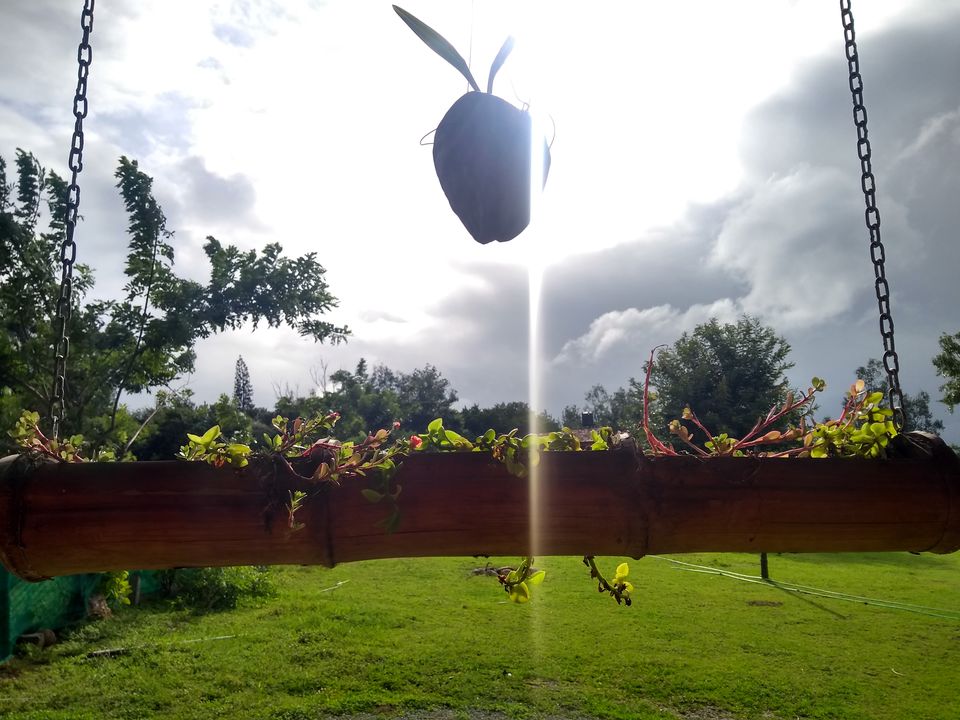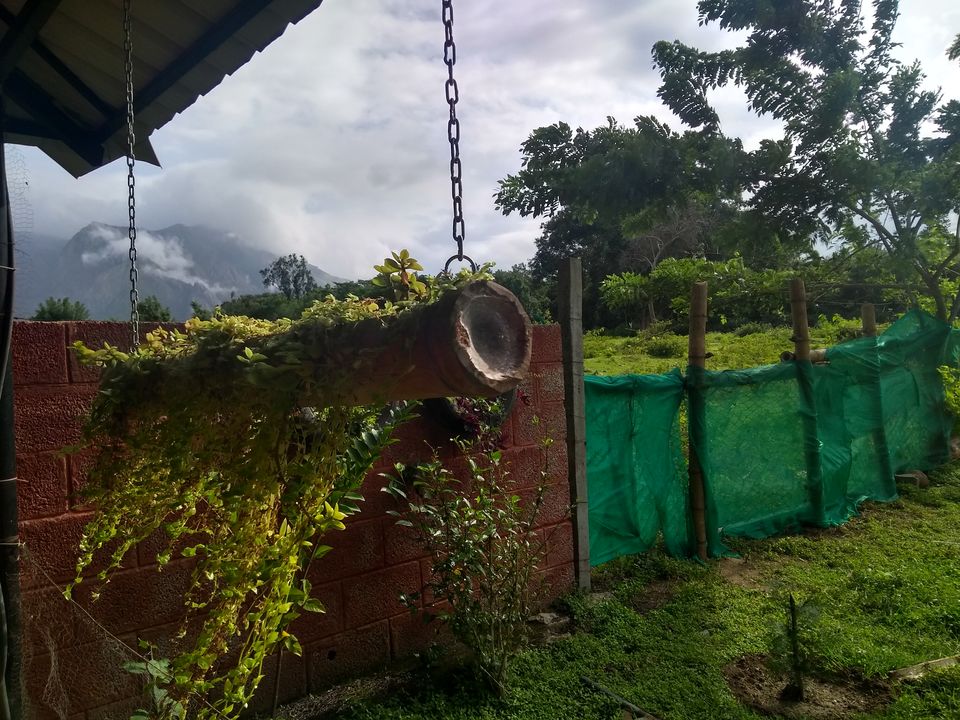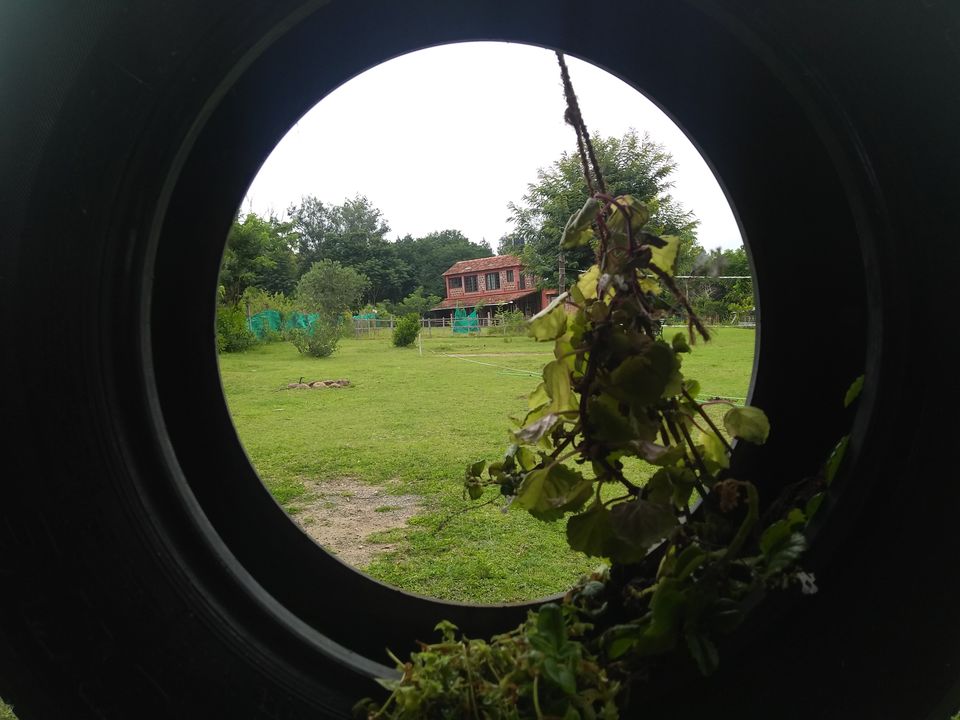 As the day turned into night, we prepared ourselves for yet another session with the stars. This time it was only the three of us. I had learnt to operate the telescope all by myself by now. We started with binary stars. Cute little pairs to look at, some golden, some blueish white, some pairs of different sizes and some twins, looking exactly the same, like cat eyes, some at a little distance apart, some very close to each other. Then we moved to Mars and had a detailed look. We saw something shiny on the top, which could have been the polar ice caps, and later we were back to the moon. The moon was a spectacular sight with its lunar mares and hundreds of visible craters and some very bright spots. The image was so sharp that you could see every detail of the moon's surface with their outlines. Since it got hazy later, we could not see much, other than the moon. Tired, the other two, went to sleep on the shed's floor. I, on the other hand, could not take my eyes off the moon. I tried to take some pictures through my phone but it was not as clear as the actual image, which was at least 10 times more sharp and bright. The moon was so bright through the telescope that looking for a long time blinded your eye for a min. Therefore, I took a break and decided to see what was going on, on the other side of the thin sheet of a wall. I climbed up the ladder and peeked through the roof. To my surprise, I was not the only one awake, the deers were giving me company. No flashlight this time, since I was inside the shed; I could easily spot them under the moonlight. They were alerted by my movement but could not see me, so they did not run away this time. However, they kept looking in my direction and I, in theirs. I just stood there, on that ladder, for 15 mins looking at them, and making no sound, and they got back to their grazing. Another 15 mins, and I got back to my moon. I kept alternating between the deers and the moon. Around 3am, these deers got more than alerted, and a few of them started barking at me. It was scary in the beginning since I had no clue that deers could bark and that too, quite loudly. I stood still, staring at them. Then, from some corner, I could hear the wild boars roar, and another corner, a sound, I was completely clueless about. At that moment, I felt like I am one of them, the wild. I too wanted to make a sound but was scared and did not know what kind of sound to make. The three kinds of them, took turns to bark, roar and make a sound, I had no idea about. The deers, I could see but the other two, I could only hear. I just kept looking through the roof at the moonlit forest, spellbound and mesmerized.
The owner had warned us that the scariest of all the wild animals here, are the wild elephants, even scarier than the tigers and the bears. It would take them less than a minute to destroy the whole observatory and kill us. Fortunately, I did not come across any elephants and soon the dawn was here. I woke them up and we retired to our rooms.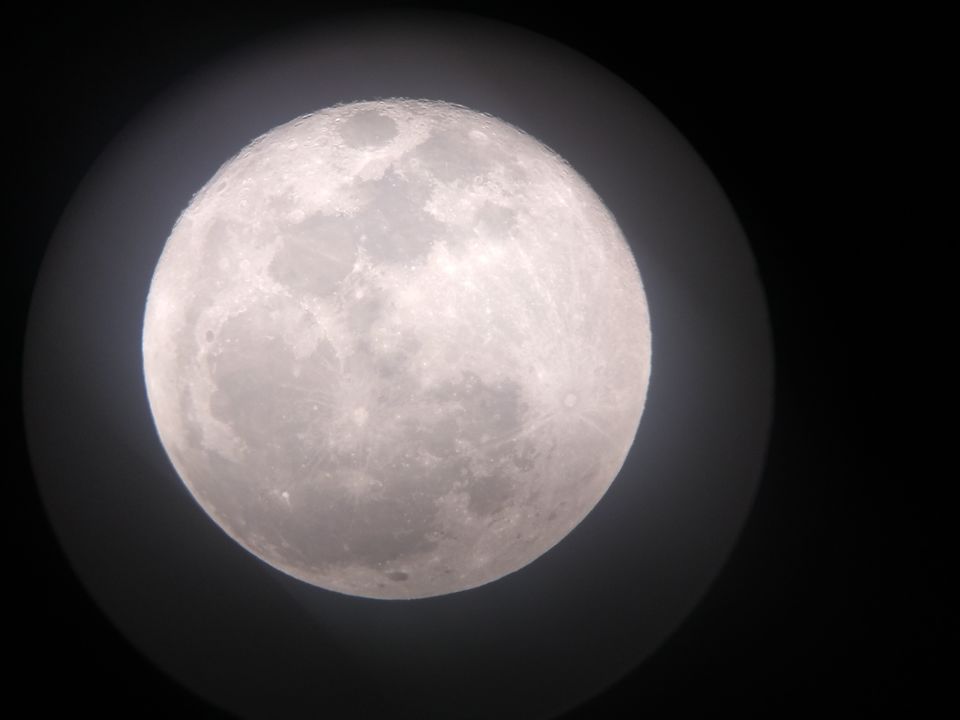 This was one of the most extraordinary experiences I had so far, and the most mystical. All this detailed description, because I feel everyone should pursue amateur astronomy to some extent in his or her life. As the astronomer said, "Astronomy is the oldest of all sciences, prevailing since prehistoric times, as witnessed proof in many cave paintings". Our ancestors gazed up to the stars more often than we do now. We have forgotten to look up at the sky and admire the wonders of the Universe. It is so unlike anything we see around us. So heavenly and magnificent, that it changes you as a person and your whole perspective towards life. It makes you more humble and happy, and one with the Universe.