I know of a certain small place in the far East that you must explore before your eye gives in, before sarcopenia gets you and before you hair turns grey. Some memories are as old as the eternity while some, like my road trip to Mawlyngbna, are as young as this moment, fresh and ever beautiful. Meghalaya which means 'Abode of clouds' in Sanskrit, is a picturesque state in the Northeastern region of India. I personally worship this place, there's something so homely and discretely beautiful about it. As part of my unplanned winter holidays, I went to Shillong with my sister. During my brief stay there, we went on a picnic cum road trip to some of the most amazing places. Though I'm blogging it quite late, better be late than never.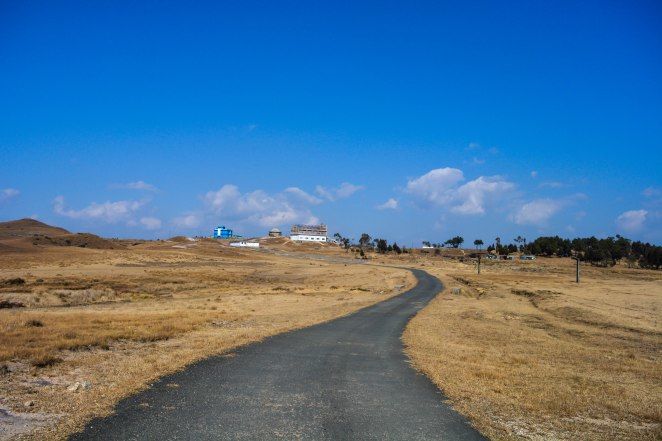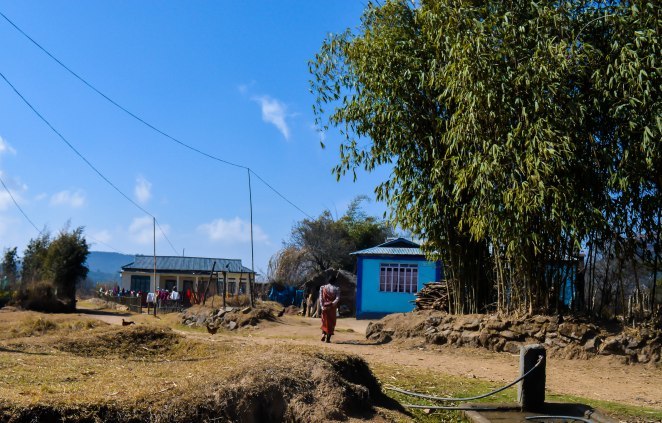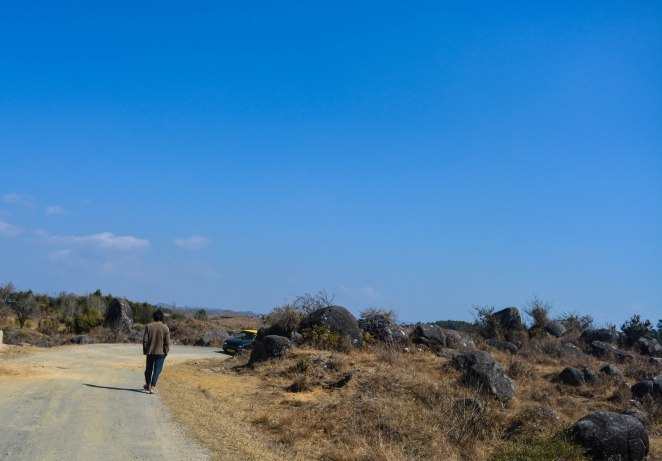 First, we headed towards Lum Symper Peak which is located at a few kilometers from Weiloi on the way to Mawsynram, in East Khasi Hills, Meghalaya. The place is famous as, according to folklore, once there existed a mud slinging in between the Lum Symper peak and Kyllang Rock. I believe, every place in Northeast India is linked to an interesting folklore, which you cannot turn a deaf ear to.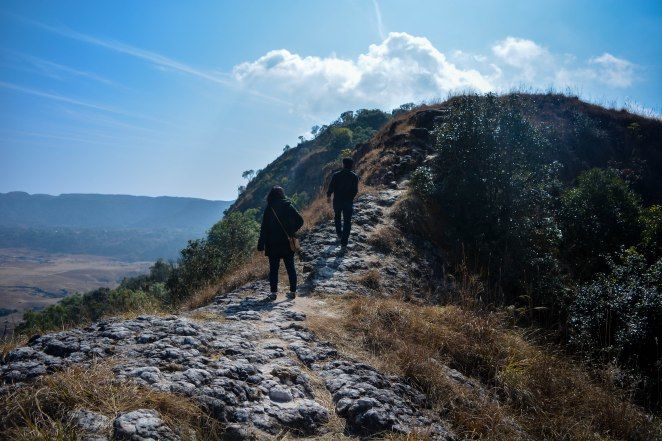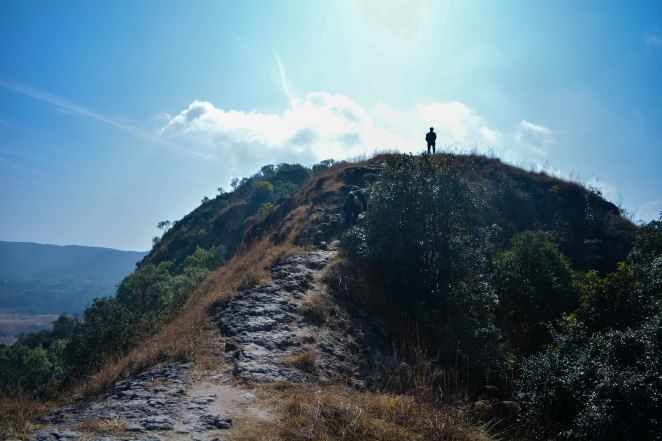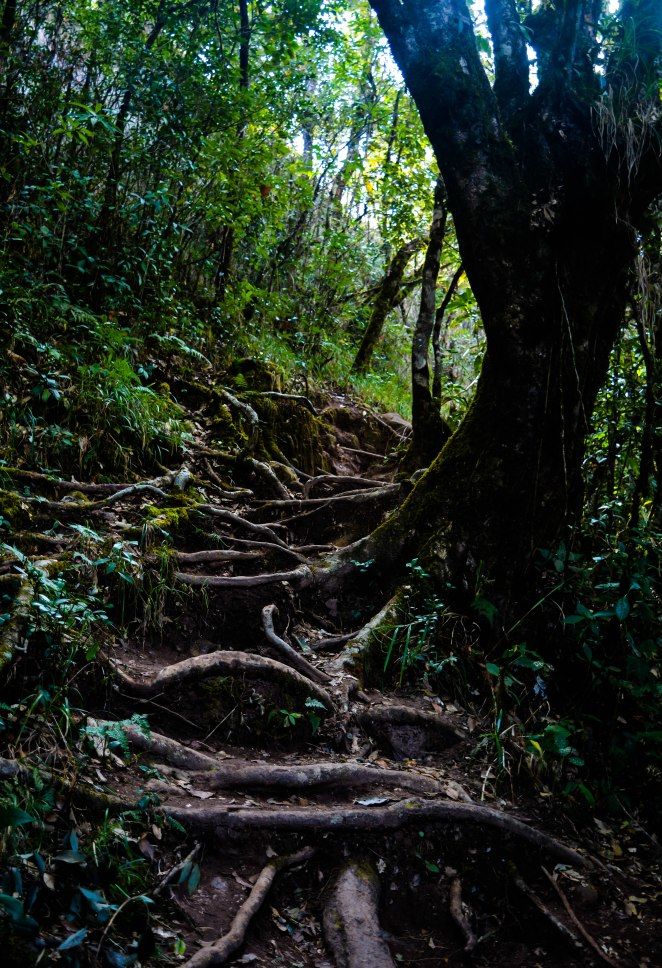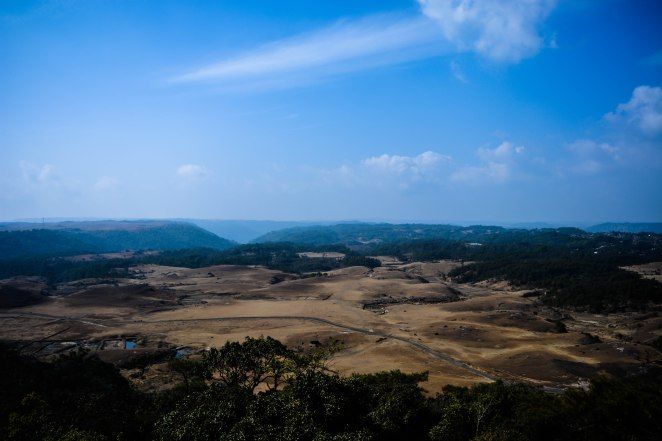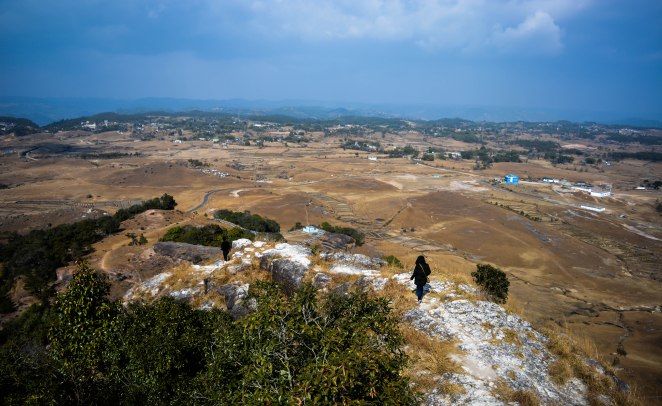 Then, we drove towards Mawsynram, popularly known as the wettest place on Earth. Mawsynram is situated at an altitude of 1400 meters. Picturesque waterfalls and lush green lands make up for the landscape. Much to our disappointment, we did not witness any waterfall as it was winter and winters can be harsh here.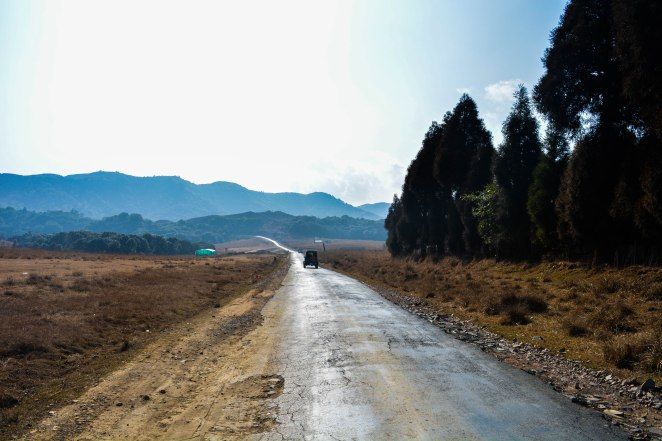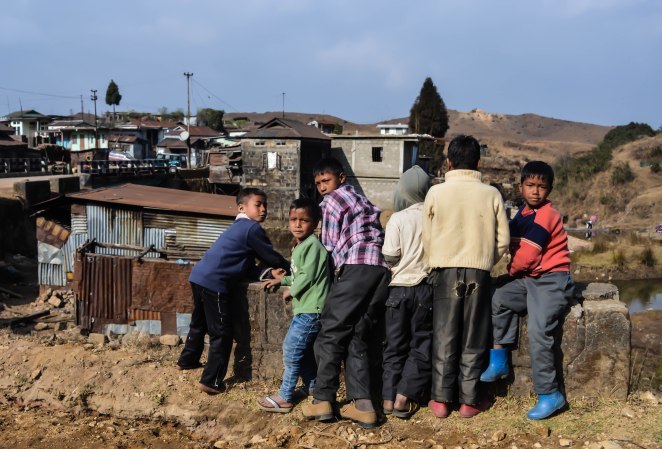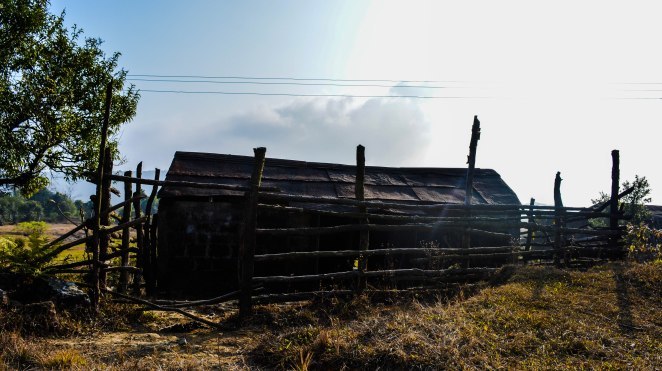 On reaching Mawsynram, we decided to drive towards Mawyngbna which is hardly 14 kilometers from Mawsynram and the road is a challenge for the drivers. I say, take up the challenge. Here, embedded in the boulders are the fossils that have put this tiny village on the geological map. It dates back millions of years when the entire area was a part of the sea floor. The rock here had strange appearance, was it by the movement of water over its surface for years or the footprints of mysterious creatures, folklore has it, as the floor appears like giant footprints. If not for the place itself, one should visit this place for kayaking.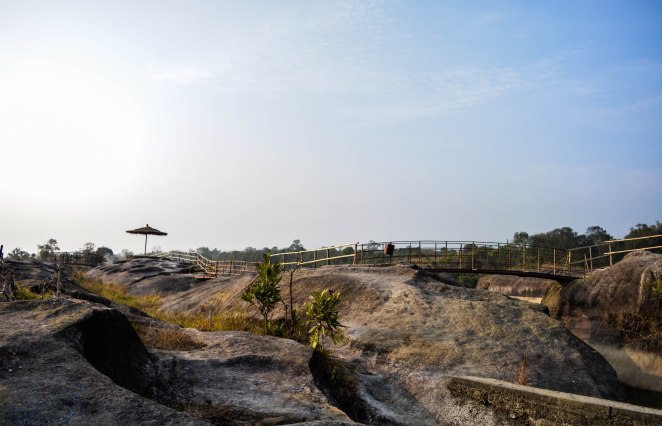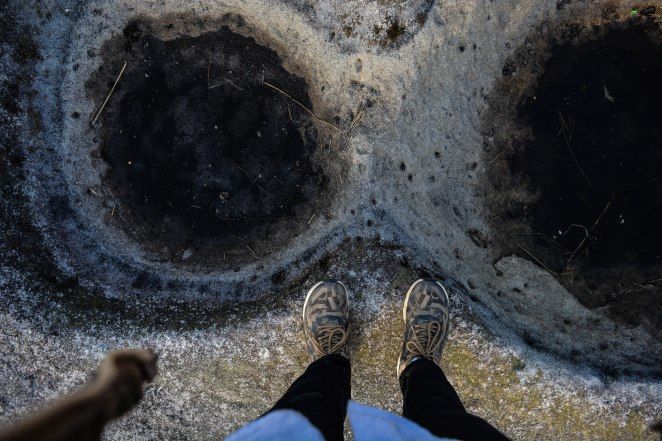 If we had reached a little late we would have missed the kayaking as it gets dark early during winter, kayaking here was allowed till 4 p.m. And I would have regretted a life time.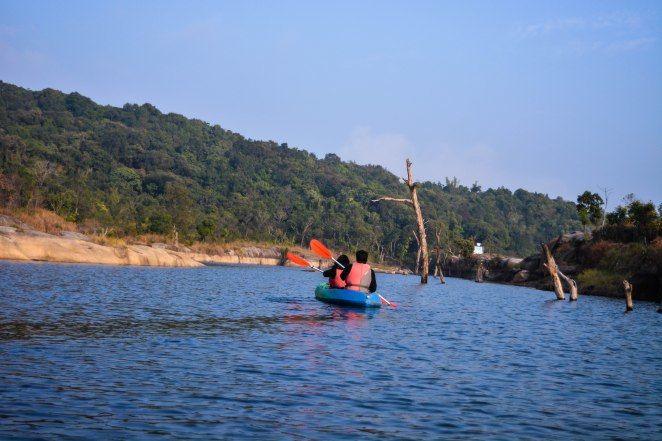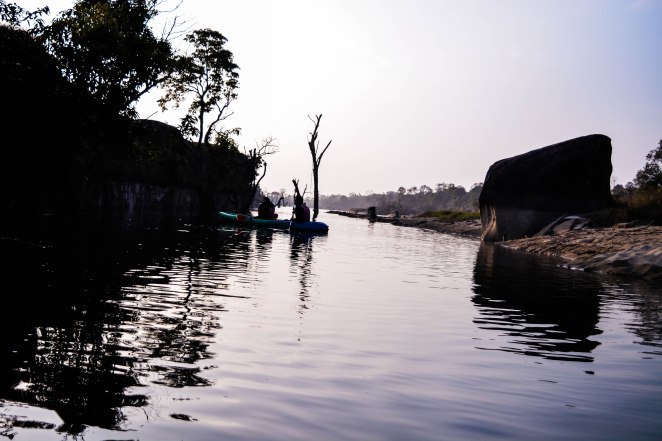 The place becomes so picturesquely exotic by sunset, couldn't resist taking a few shots myself.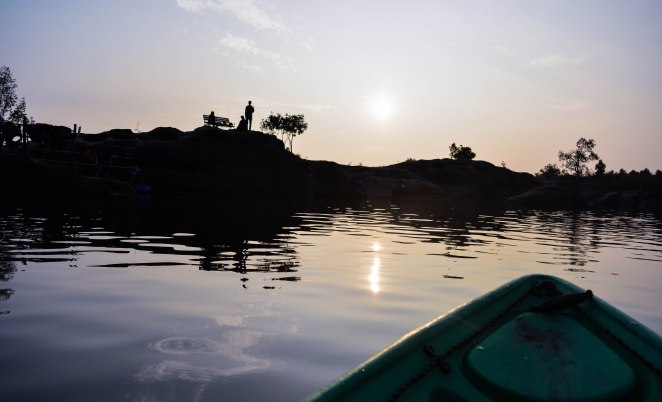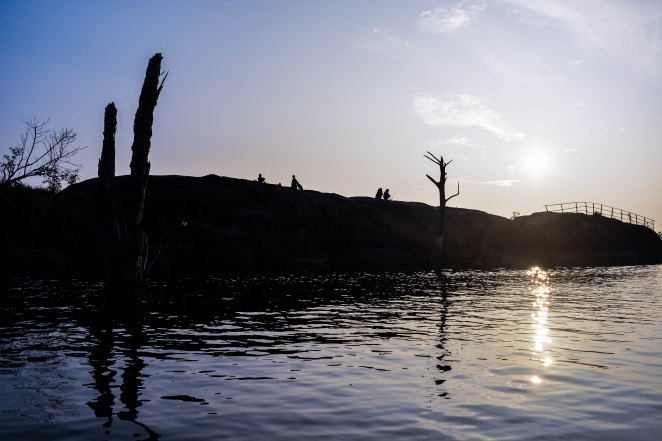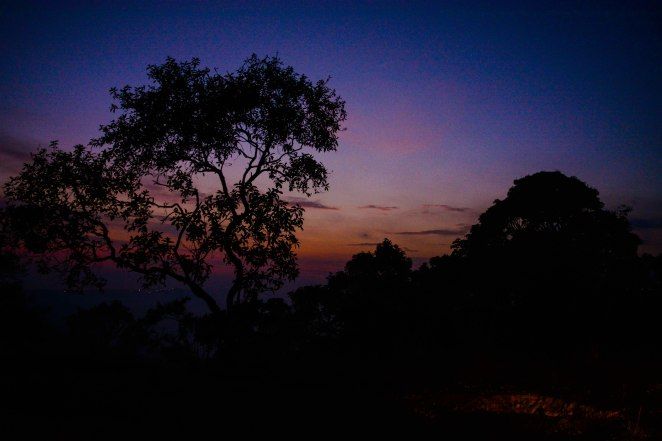 Quench your wanderlust spirit by visiting Northeast India, we have more to offer than the beautiful sceneries and stereotype. Be a part of our unexplored paradise and rich biodiversity. And don't blame me if you're caught by a sudden longing to explore Northeast again and again after your first experience. So, here are 27 known and unknown facts about Northeast India by Manas sen Gupta
Lastly, quoting from Ina Battuta"traveling-it leaves you speechless, then turns you into a storyteller"
-Imti
Trip first published on VISUALLYBLUNT