The place with highest rainfall in India, has the highest rainfall in the world also Amazing right? India is a land of diversity From cultural, to linguistic, to even geographical diversity! Due to the latter, one can experience varied temperatures and climates in different parts of the subcontinent. So you have places as dry as the Thar desert in the West and places as wet as Mawsynram in the East which happens to be the wettest place in India. You have places as cold as Leh in the North and as humid as Chennai in the South. It is a superb amalgam of all of this. India is incredible indeed! Among the highest rainfall states in India, feature Arunachal Pradesh, Sikkim, West Bengal, Odisha, Uttarakhand, Karnataka and Kerala.

Highest Rainfall Places in India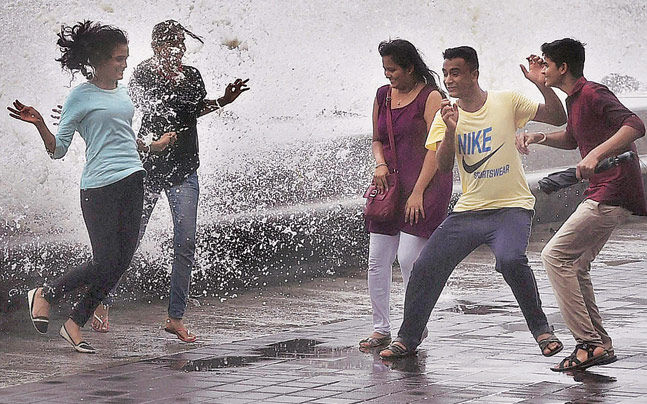 Photo by - Aakash Vashishtha
The Indian monsoon affects the Indian subcontinent and the surrounding water bodies. In the cooler months the monsoon winds blow from North East and they reverse direction and blow from South West in the warmer months. This entire cycle brings large amounts of rainfall especially during the months of June and July in India. spectacular cloud formation takes place in Western Ghats of India where early monsoons are witnessed and an average of 2,000 to 5,000 mm (80 to 200 inches) of rain is experienced on the windward slopes of the region. Some pre monsoon showers and thunderstorms are witnessed in Eastern India. They are known in different states by different names. In Meghalaya, they are called Nor'Westerners, in Assam, Bordoi Silla and in West Bengal, Kal Baisakhi. Then, later in June and July, on the southern slopes of the Khasi Hills, at only 1,300 metres (4,300 feet), heavy rainfall is witnessed in Mawsynram and Cherrapunji making it the wettest place in India and the world! Due to orographical features, these two villages of North East, top the list of highest rainfall places in India.
In the countdown of highest rainfall places in India, following are some awesome wettest places in the country.
Mawsynram
Mawsynram of Khasi Hills in Meghalaya, North East India, has the title of being the wettest place of India and of the world. It is located on the top of a hill in the middle of a valley. It has a recorded 11, 872 mm. of rainfall during peak monsoons in India.
The modest hamlet of huts, where often the rain bearing clouds enter inside, has very simple localites residing who consider it to be a great thing that their village features in the Guinness Book Of World Records for being the wettest place of the world. Landslides are a common feature in the area due to incessant heavy rains and residents prepare themselves prior to the rainy season. Women from every household make "knups," using bamboo slivers, plastic sheets and broom grass to create a rain shield.
It is aptly located in Meghalaya literally meaning "the abode of the clouds" in Sanskrit.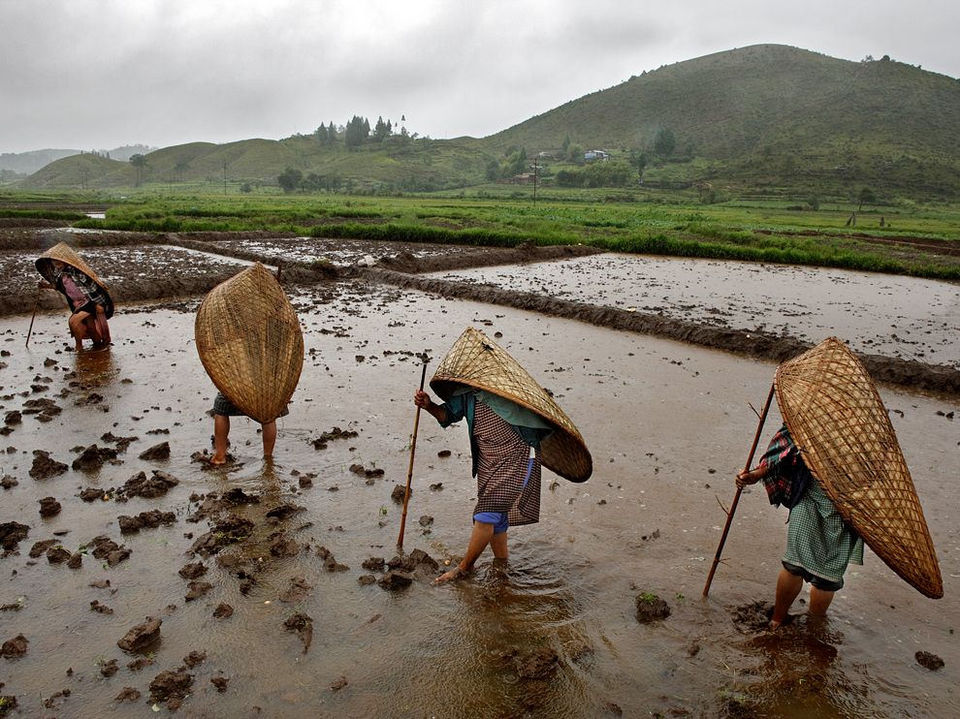 Photo by - nayyar butt
Cherrapunji
Cherrapunji also lies in the slopes of Khasi Hills and experiences rain levels very close to Mawsynram. Its located at the confluence of two gorges in the hills. 11,619 mm. is the highest rainfall recorded in Cherrapunji.
It challenges Mawsynram for its record in Guinness Book. It is located 4500 feet above sea level. Tourists flock to witness the magnificent monsoons, apparently the only weather of Cherrapunji because it literally rains all year long here. Still it has maintained its beauty as it is. Another interesting fact is that it usually rains here at night so that the day's work is not disrupted.
There are some picturesque sites in Cherrapunji. 1,035-ft-high Mawsmai Falls-the fourth highest in India lies just a few kilometres beyond Cherrapunji. Apart from this, there are Cherrapunji monoliths and underground passes beneath age old caves which are fascinating.
Cherrapunji is 58 km from Shillong, the capital of Meghalaya. A steep motorable road has to be travelled to reach here.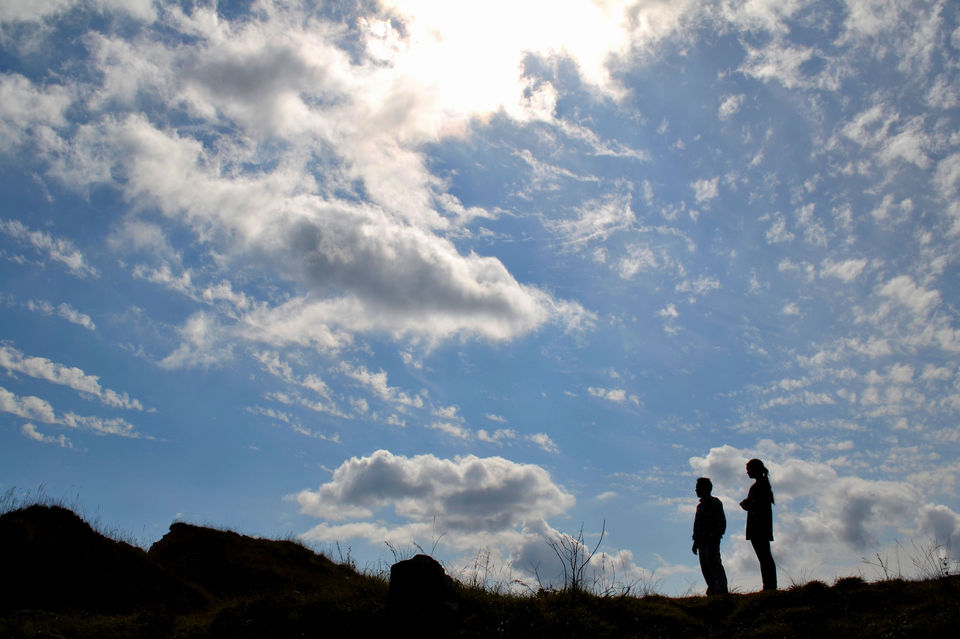 Photo by - Biswajit_Dey
Agumbe
Agumbe is a small town in Shimoga district of Karnataka. It receives an average rainfall of 7,691 mm. and is one of the most scenic places in Western Ghats of India. It has lush green views all around and has an important rainforest station for research.
It is known for its high rainfall and dense forests full of reptiles and other plants and animals. The rainforests surrounding Agumbe are part of the Someshwara Wildlife Sanctuary It is called the Cherrapunji of South.
The busy streets of Sringeri's main market, 27 km from Agumbe, lead to one of Karnataka's most popular pilgrimage spots. The Sringeri Sharada Peetham is a complex of temples and monasteries constructed in the eighth century by Adi Shankaracharya, the pioneer of the advaita philosophy.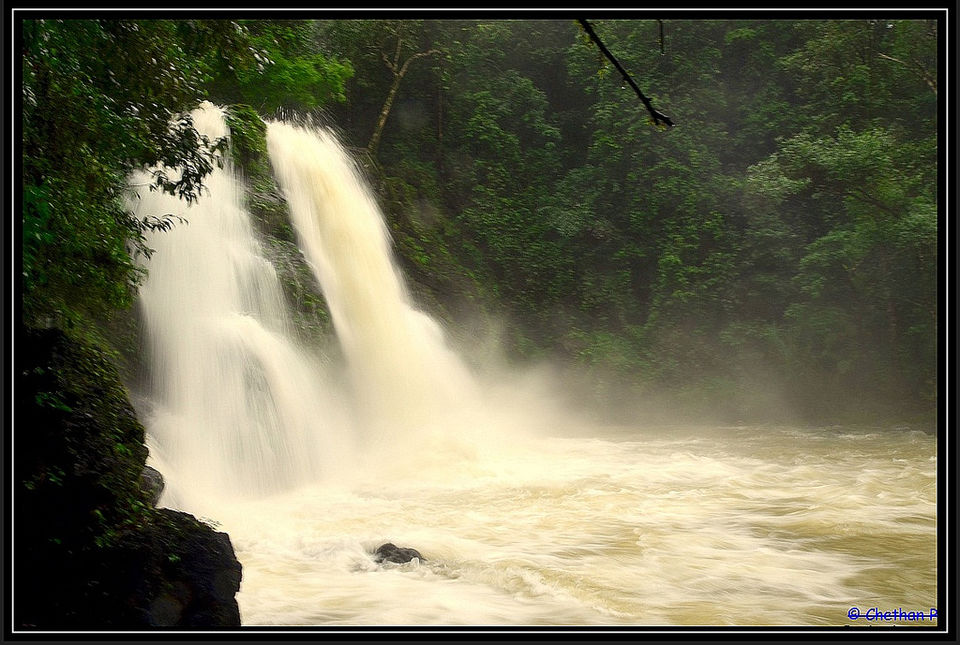 Photo by - chethan p
Mahabaleshwar
Mahabaleshwar in Maharashtra comes next in terms of amount of rainfall it receives annually. 5,618 mm. is the recorded level. It is also located close to Western Ghats and receives continuous rainfall in mild quantity throughout the year. Heavy rains occur during monsoons. It is a perfect summer weekend getaway.
This ideal hill station lies approximately 270 kms. away from the bustling capital of the state. It takes one to drive approximately 5 hours from Mumbai to reach Mahabaleshwar. The nearest railway station to Mahabaleshwar is located at Wathar which is at a distance of 60 km.
Apart from the rich foliage which turns even more beautiful during Monsoon, you have various mythological temples to visit Then there is the Venna lake, a popular tourist attraction and Arthur Point, named after British officer Sir Arthur Malet, who sat here and gazed at the Savitri River, where he lost his wife and children in a tragic ferry mishap.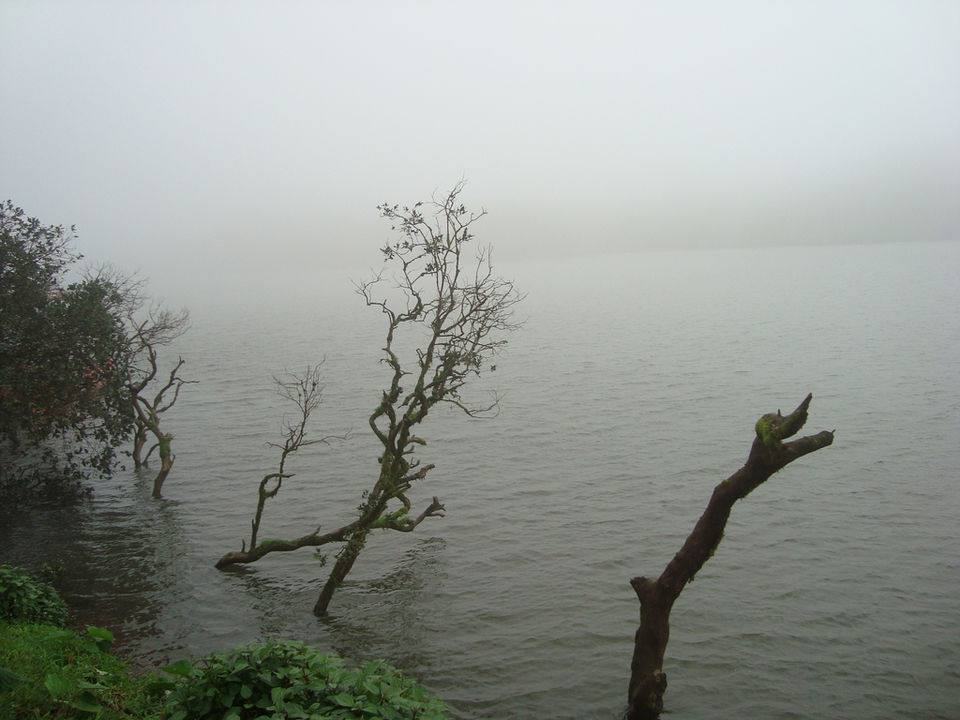 Photo by - sheik-yerbouti
Amboli
Amboli is another hill station in Maharashtra, close to Panjim, famous for tourism especially in rainy season. Its called the 'MIST PARADISE' and encompasses beautiful gorges and waterfalls during monsoons. It is also home to a rare variety of flora and fauna.
It is even called the queen of Maharashtra. Amboli is located on the ridge of the Western Ghats. Amboli is situated at an altitude of 690 meters above the sea level and its amazing topography comprises dense forest area with a large number of waterfalls which increase in number during the rains. It witness around 7,500 mm. of rain every year.
Amboli waterfall and Nangarta waterfall are a must visit.

Photo by - Karthik Rajagopal
Pasighat
Pasighat witnesses an annual rainfall of 4,388 mm. every year. Full of beautiful tea gardens, Pasighat feels more like Assam than Arunachal Pradesh but it is located in Arunachal Pradesh itself and is one of the oldest villages of the state.
It is located alongside Siang river. Otherwise, its a quiet village with not much activity. Tourists usually stop here to take a taxi or ferry to other destinations in Assam or Arunachal.
The site of sunrise by Siang river is picturesque.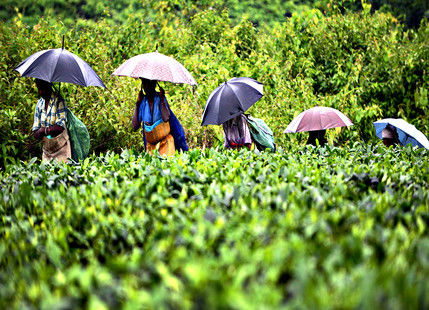 Photo from- http://www.skymetweather.com/content/weather-news-and-analysis/first-widespread-winter-rain-over-north-east-india/
Gangtok
Gangtok, capital of Sikkim comes next in line and experiences 3,737 mm. of annual rainfall. It has now converted into a modern capital with concrete buildings having come up here. Rumtek and Tsomgo Lake are certain places for excursion. Khangchendzonga national park is another tourist favourite. One can stay here and enjoy the unique culture of the place Monsoon is definitely the best time to enjoy the lovely climate here.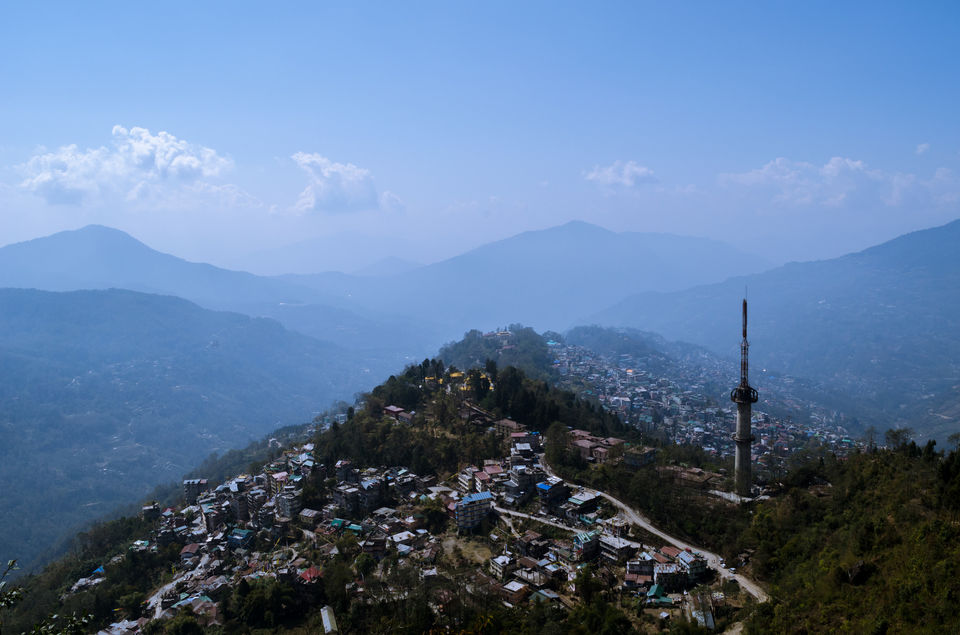 Photo by - Vasudev S
Frequent searches leading to this page:-
Highest Rainfall in India, wettest place of India, Most Rain in India, highest rainfall in india cherrapunji or mawsynram, highest rainfall in kerala