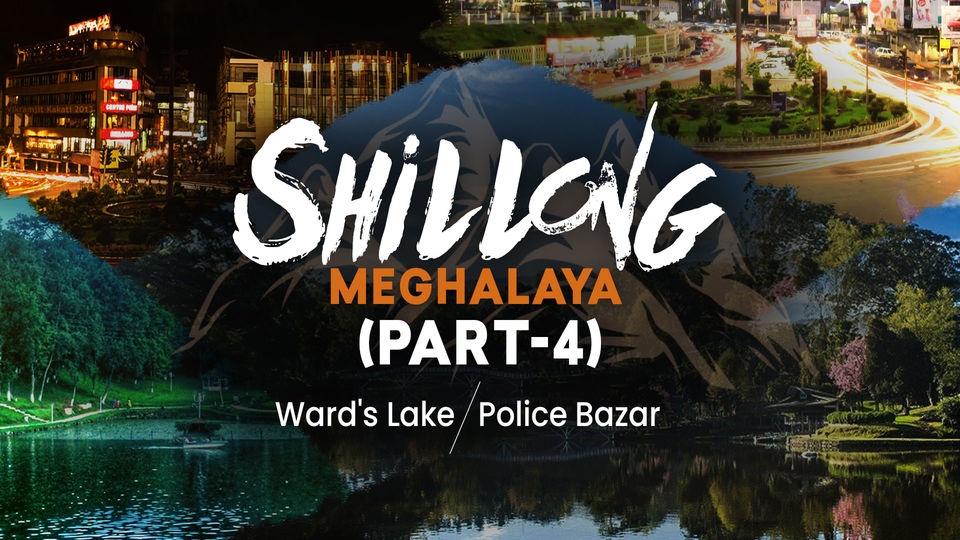 Instagram: https://www.instagram.com/travelplace...
Email: travelplacesinindia@gmail.com
Website: http://www.travelplacesindia.in/
Hello Guys,
Warm welcome to TravelPlacesIndia.in
This video contains all the videos & drone shots Cherrapunjee, Sohra, Shillong, Wards lake, police baazar, shilling market, mawsynram village, mawjymbuin cave, shillong market, elephant waterfall, ka koh ramah, Mawsmai Caves, mawkdok Dympem Valley, mawkdok Dympem view point, police bazar, Nohalikalai Falls, dawki river, living root bridge, double decker root bridge, nohsngithiang falls, Bangladesh view point, boating at dawki, cleanest village of asia, eco park, river canyoning, khasi monoliths, karem mawmluh etc.
I am going to tell you about the two main points Wards lake and Police Baazar Shillong.
About Police Bazar, Shillong: Police Bazar is the major market of Shillong, and a popular shopping haunt for locals and tourists alike. Police Bazaar, also known as Khyndailad is the prime shopping hub in Shillong and the ideal place to book a hotel if you are travelling to Shillong. The markets are well laid out in the form a huge circle (chowk) right in the middle of the police bazaar with plants and trees, surrounded by 7 roads going away from the circle to the different points in the city.
About Wards Lake, Shillong: Ward's Lake is amongst the popular tourist attractions of Shillong which is a must-visit. It is also known as Pollock's Lake (Nan Polok) because of a popular engineer during the per-independence era. It is said to be around a 100 years old. It is a perfect place to enjoy. This is an artificial lake and beautifully made by human.
How to Reach Police Bazar Shillong from Delhi
Delhi to Police Bazar Shillong distance is: 2006 kms around – It will take around 40 hrs you to reach there from Delhi by car.
The Best Way to Reach Police Bazar from Delhi
Delhi to Guwahati Flight: Delhi to guwahati Flight (2:20 hrs) – After reaching Guwahati, you can enjoy the points like: Kamakhya Mata Mandir, Kaziranga National Park, Guwahati market etc.
Now you can hire the taxi from here to reach Shillong or to visit different places in Cherrapunjee. Guwahati to Shillong distance is 98 Kms and it will hardly take 3 hours to reach and roads are too awesome so you will enjoy the whole journey while sitting in the car.
Note: We must advice you to keep bread butter or something for vegetarian people because the non-veg food is much better here.
How I reached:
By Flight Delhi to Guwahati – After reaching Guwahati, we explored kamakhya mata mandir and Guwahati market and we stayed one night here. Then we hired a taxi for next 10 days to explore everything there.
By Taxi Guwahati to Shillong distance – 98 kms around
If you are coming to Police Bazar, Shillong so I will suggest you to stay one night in here so that you can enjoy the market and nearby places as well.
Cost to reach Shillong, Cherrapunjee from Delhi: (By Car) Taxi or Private Car
Private Car Price to Police Bazar, shillong: It will cost you between 50000 INR to 60000 INR from Delhi to Police bazar,Shillong, Cherrapunjee.
My Experience:
It was a great experience. In this video you can see that the roads of Shillong are like very good. I would say the drive is little hectic because it will take around 40 hrs to reach Shillong from Delhi. But the experience was good. We were 2 families and we reach Guwahati by flight then we hired a taxi for next 10 days. This place is total green and you can enjoy here at every 1 km. Cherrapunjee is full of nature, scenic points & waterfalls. We saw changing different cultures and weather was really a new experience for me.
Places I visited in Shillong:
1) Elephant Falls
2) Shillong Peak
3) Wards Lake
4) Police Bazar
5) Umiam Lake
6) Laitlum Canyons
7) David Scott Trail
Though, I covered too many places but still a lot more to see in Cherrapunjee.
About Shillong:
Shillong is a hill station in northeast India and capital of the state of Meghalaya. It's known for the manicured gardens at Lady Hydari Park. Nearby, Ward's Lake is surrounded by walking trails. Shillong is a hill station and the capital of Meghalaya and the only hill station in the country that is accessible from all directions. This beautiful city is 103kms from Guwahati.
Equipment I used:
Camera - Canon 80D
Gimbal - Zhiyun crane 2
Mic - Rode video mic pro plus
Drone - DJI Mavic pro platinum
Come hang out with me:
Instagram - https://www.instagram.com/travelplace...
sohra, meghalaya, shillong, police bazar, east khasi hills, guwahati to shillong distance, visit police bazar, how to reach police bazar, how to reach shillong, shilling 2022, wards lake 2022, wards lake shilling, how to reach wards lake, shilling video 2022, about shillong, about wards lake, shilling market
#shillong #india