Long time ago someone told me about this fascinating place when I was a kid. It was on my wish list. Also heard a lot of rumours about this market. That fuelled my curiosity more. This time we went for a wedding in Mumbai and then I thought why not visit the place with family. We drove down on a lazy Sunday afternoon. Mumbai is quiet at this time and more pleasing also. We reached to the Mutton street.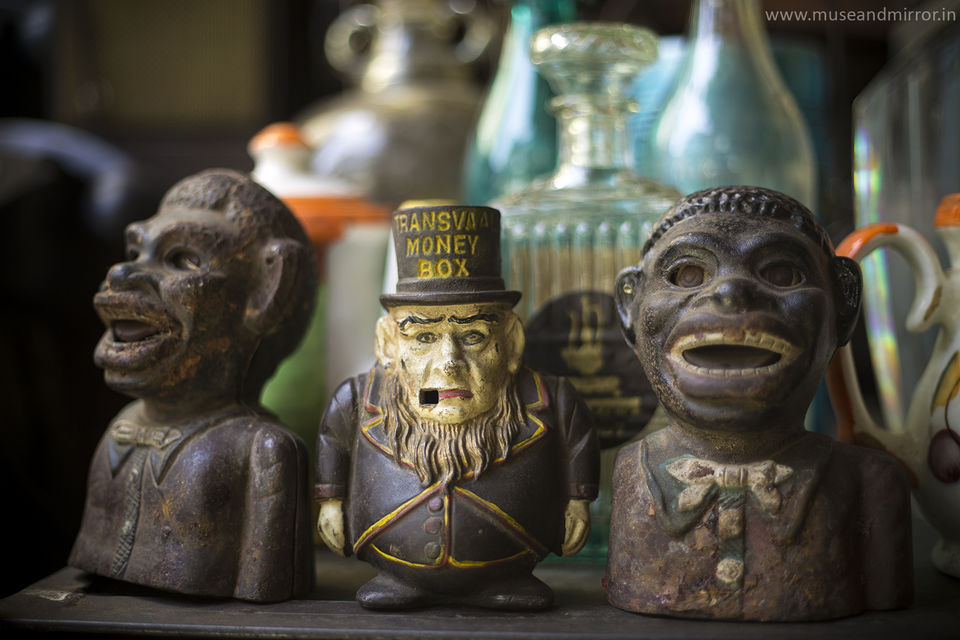 The entry is very ordinary or uninviting. Raginee thought it was a wrong decision to come here. But as soon as we entered inside the lane .... The old world was waiting to be discovered. So many antique things were on display. From tiny watches, kitchen utensils, bollywood posters, furniture, cameras, statues .... It was like centuries piled up on each other.
One noticable thing was even in summer afternoon, wind was playing through alleys making our walk pleasant. Shop owners were really sweet to allow us to take photographs and explained usage of so many things. Lots of foreigners frequent this market. The rarity of old Things makes it more interesting and the detailed artwork on things.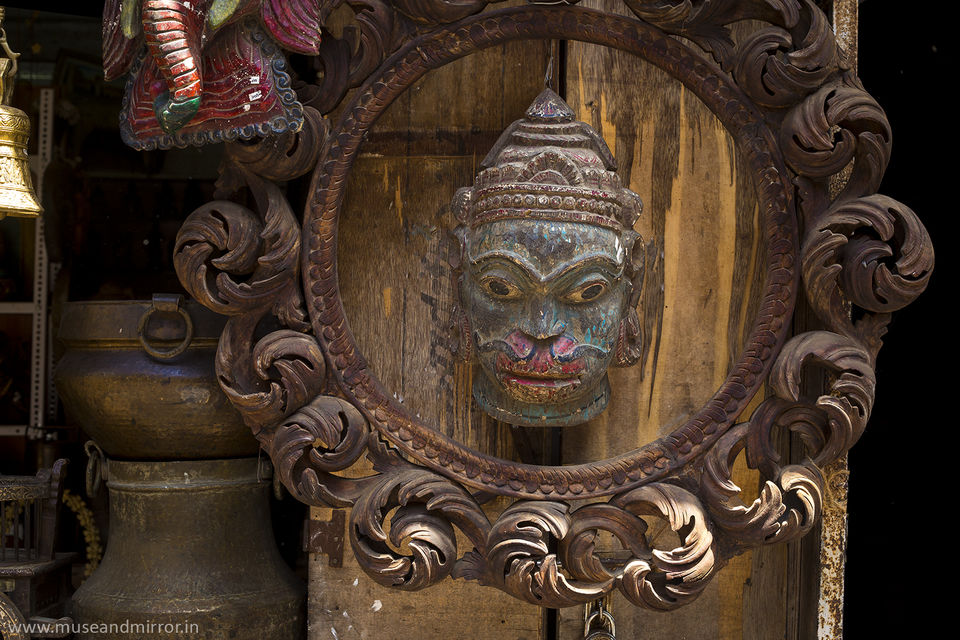 For a novice one has to be careful to understand real value and age of the product. Or else you may end up buying a relatively old thing as an antique at higher price. And respectful bargain with the owner always helps. Even if the deal don't work out you can come next time. You never know he may show you something unique. Many cinema people come here to source properties for their sets and inspiration.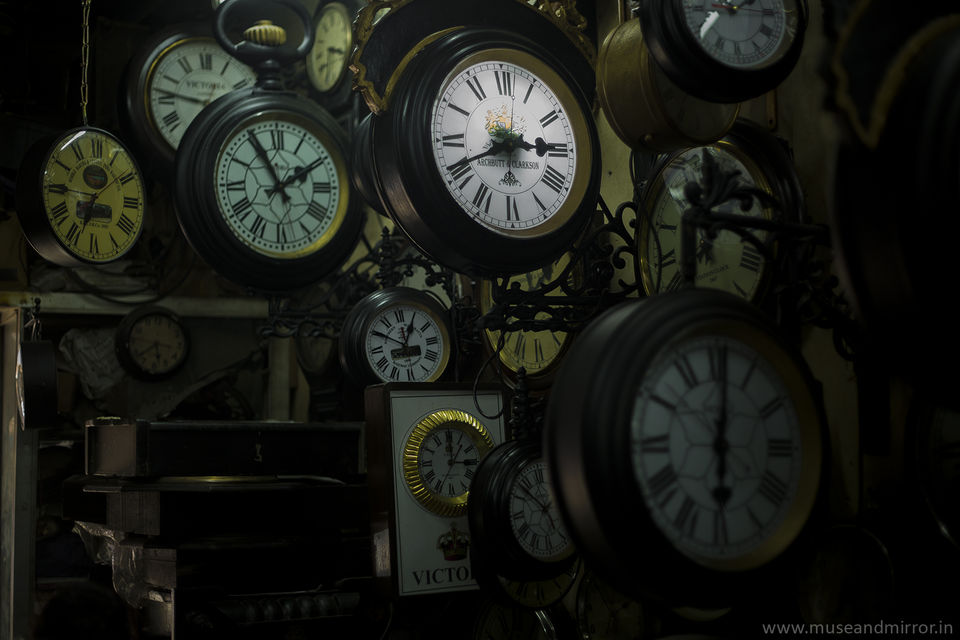 Speciality: Antique furniture, vintage cameras, bollywood posters, kitchen utensils, art work, clocks , electronics, glassware etc...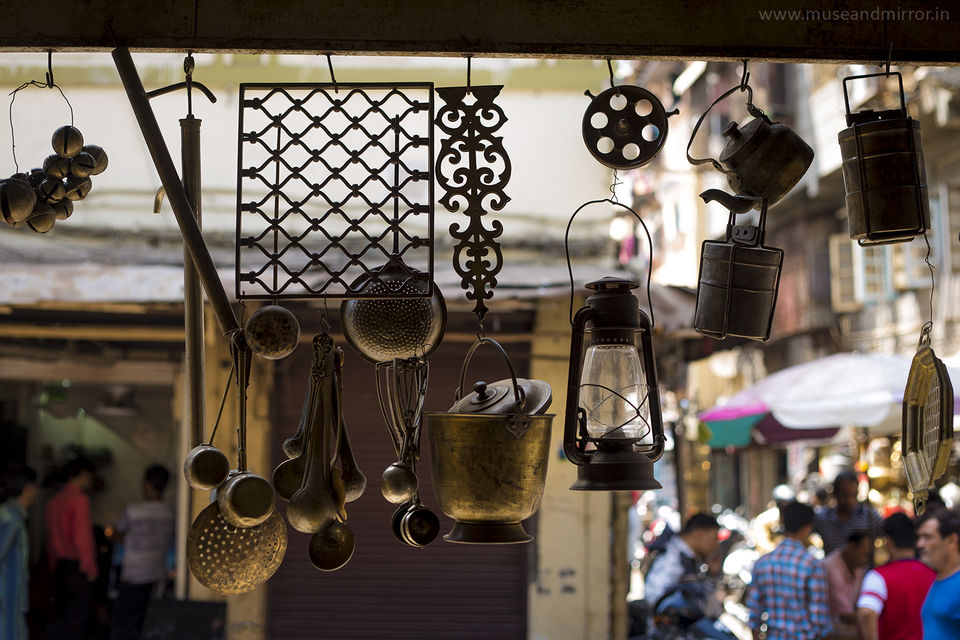 Who: Anyone can go with prior information of the place and map. Children needs company of elders. For them It's an unforgettable experience.
Food: Once you reach main road go for a hygiene restaurant or else carry your own lunchbox and water bottle.
Duration: Minimum two hours are require to explore or photograph the market.
USP: it's very old market approximately 150 yrs. And collectively what you can see here will be rivalled only by a museum.