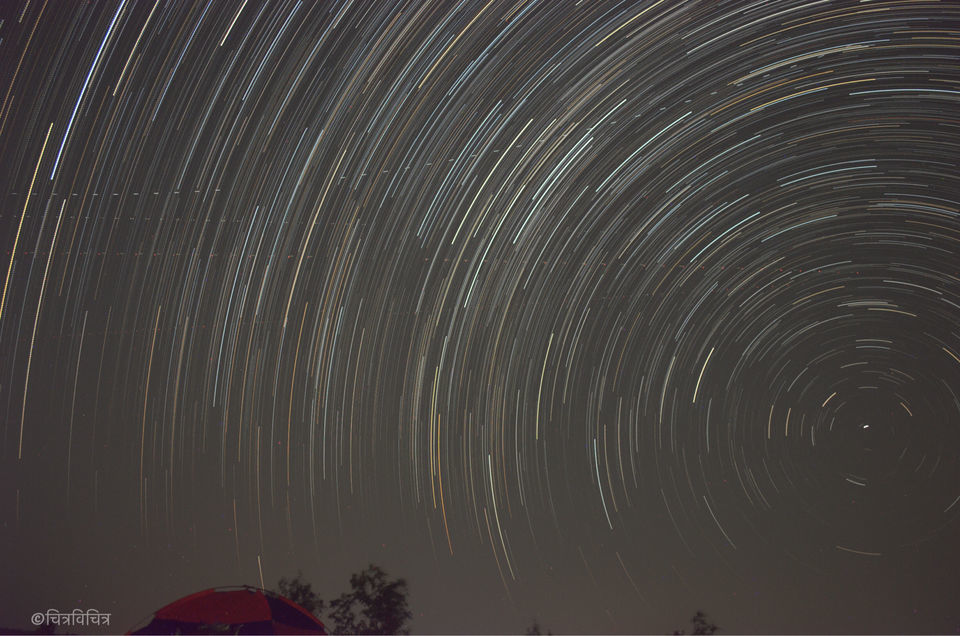 "Astronomy compels the soul to look upward, and leads us from this world to another." — Plato
Away from the hustle bustle, lies this picturesque village, at the base of Ajoba hills with solar powered electricity and clean toilets- Dehne.
The three of us had booked this trip online with a travel group- Travel Trikon for a weekend getaway. We met our co-stargazers at a pre-decided location- Asangaon Station (located on the Mumbai Suburban Railway, Central line). Asangaon to Dehne was a one hour (45 km) road trip organised by the group. We were accompanied by a very knowledgeable astronomer (hobbyist), a photographer and an organiser from the travel group. Food was also part of the deal- evening snacks- bhajiyas with tea, dinner- traditional vegetarian maharashtrian food at a local house, breakfast- poha with tea. We were also told to carry- warm shawl, water and snacks for midnight munching. Tents, blankets and pillows were provided as it gets nippy!
Day 1
We reached just before sunset which was a delight to watch through the green fields, accompanied by bhajiyas and tea.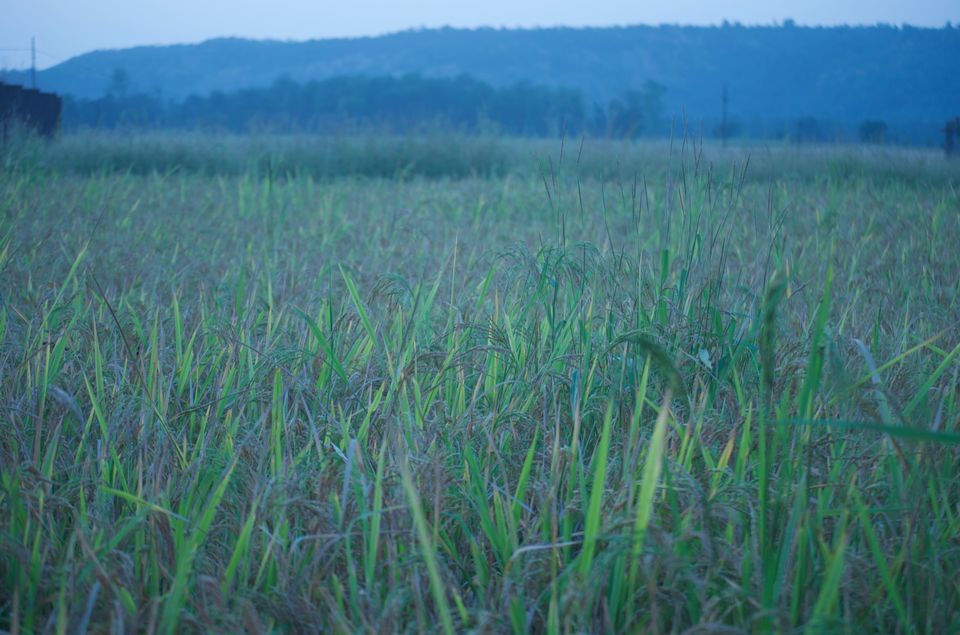 We started with learning to fix tents of all sizes- small, medium and big. As it dawned, the session started with initially low visibility of the stars and planets (obviously). Moon was in a crescent and looked stunning in the telescope. So did Saturn with its rings! Around 9ish we headed for dinner.
Post dinner session had beautiful story telling by our astronomer from Indian and Greek mythologies. Some stories connected the dots or rather the stars and formed the constellations! This went on until around 2 am with rising and setting of various stars and some planets.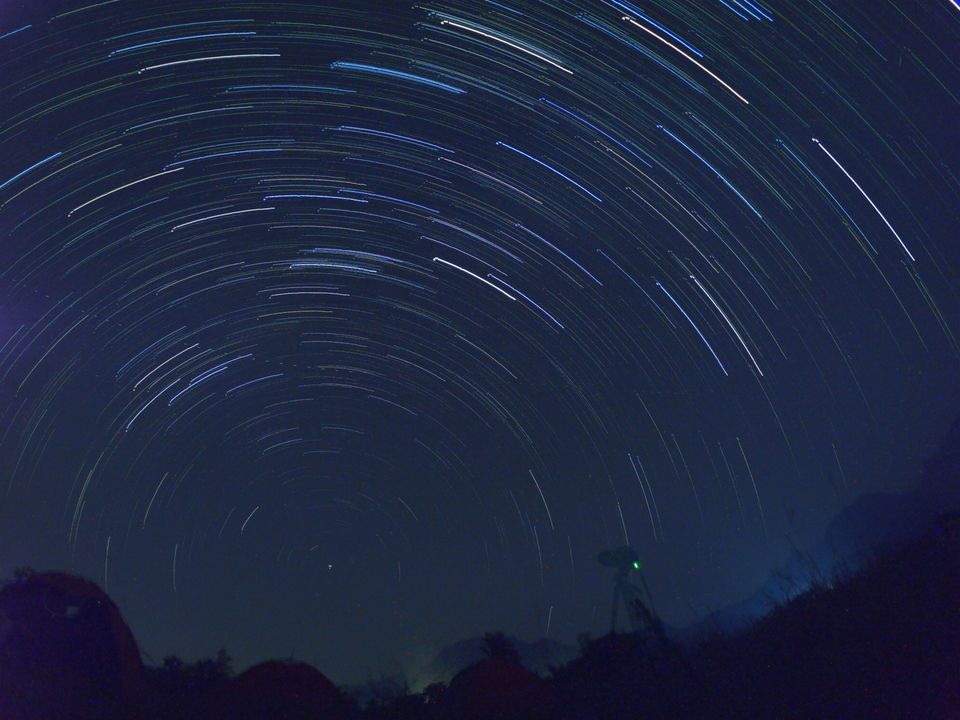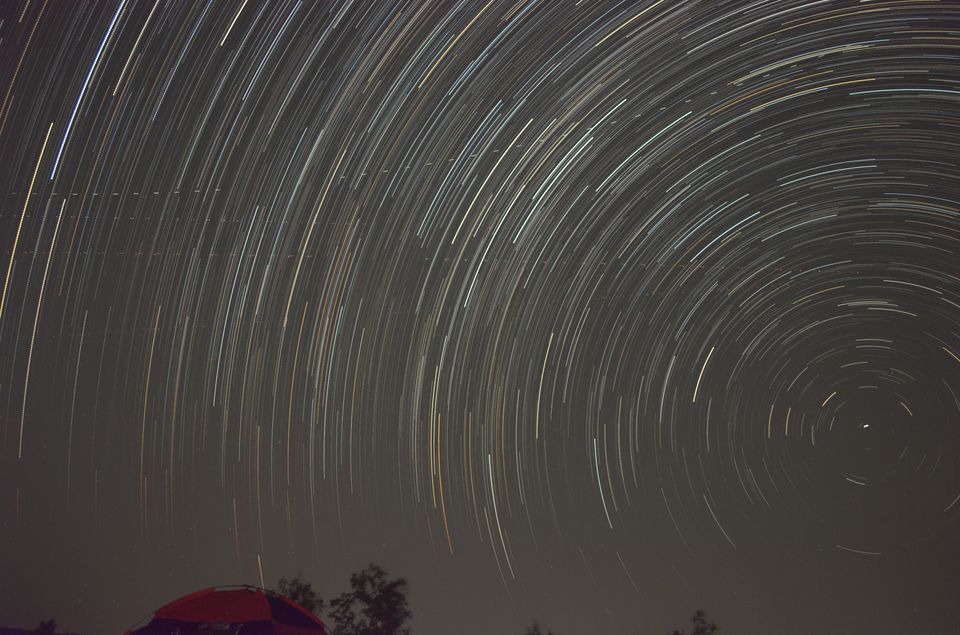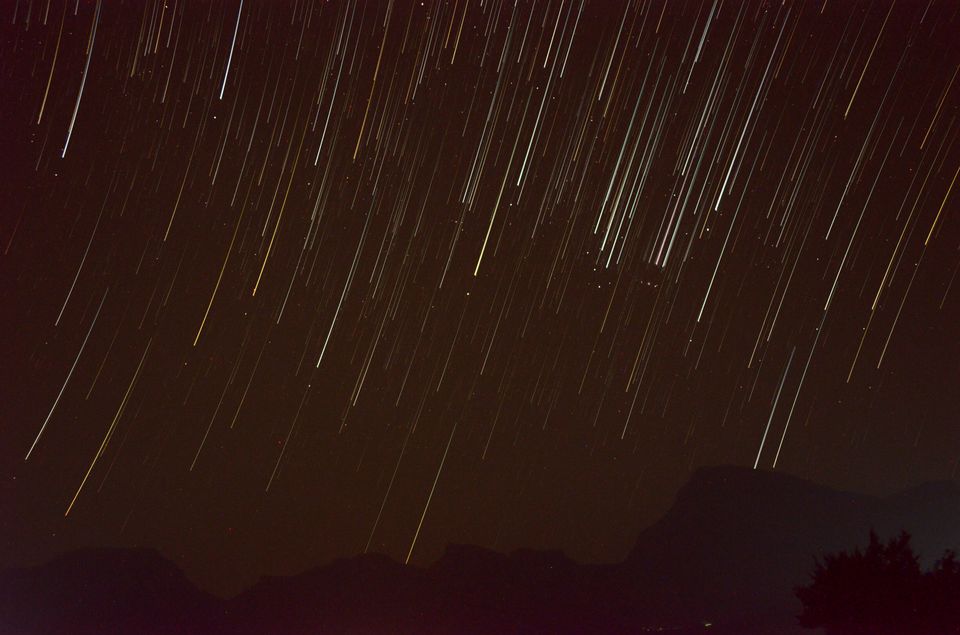 Some of us caught up on some sleep while others chose to lay beneath the bed of stars.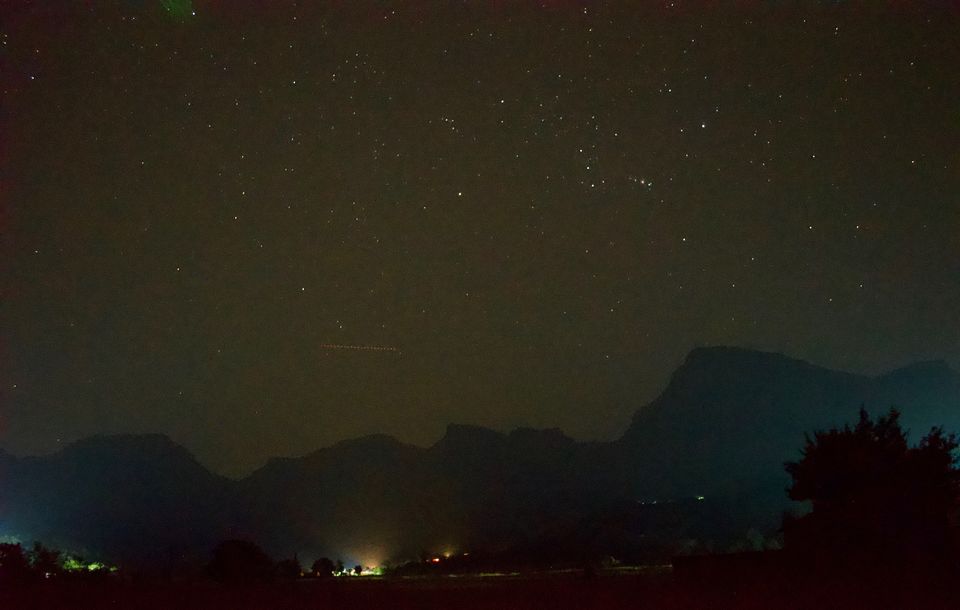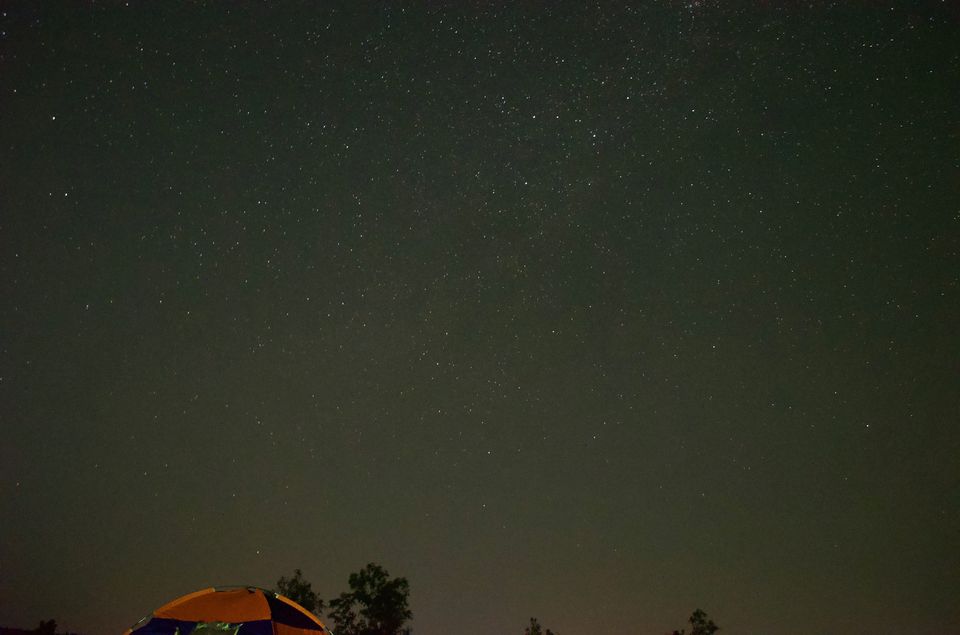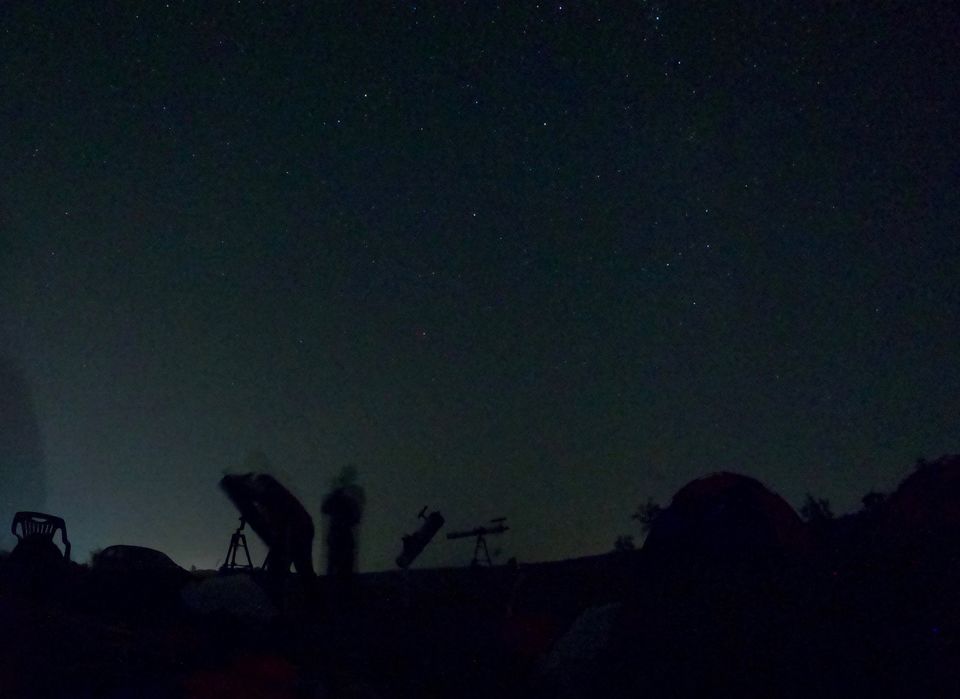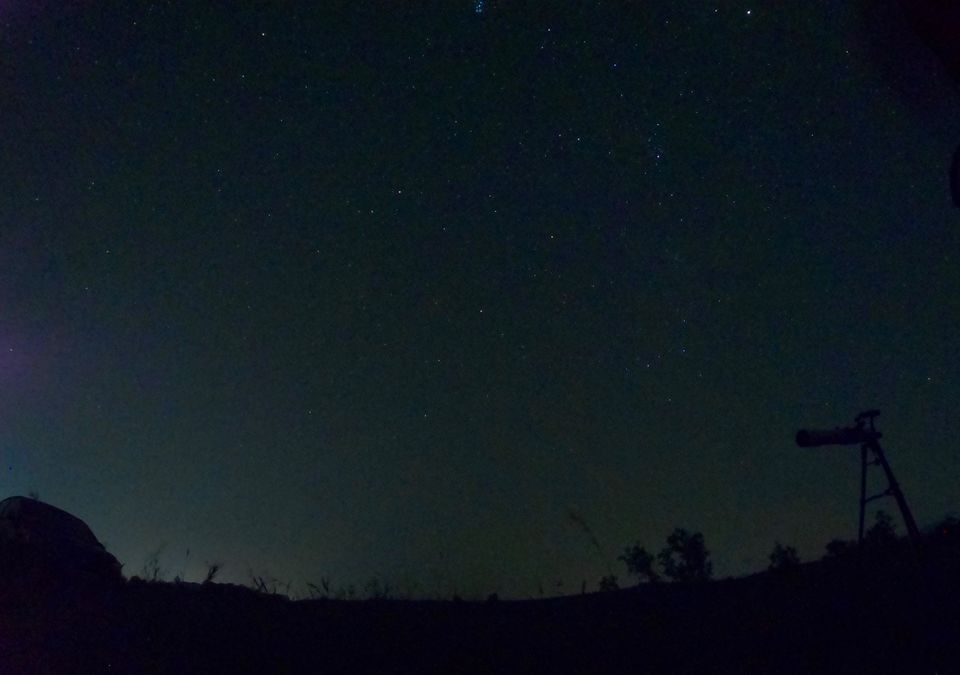 Day 2
We woke up just before the sunrise and witnessed another beautiful sight of Sun rising just behind the Ajoba hills.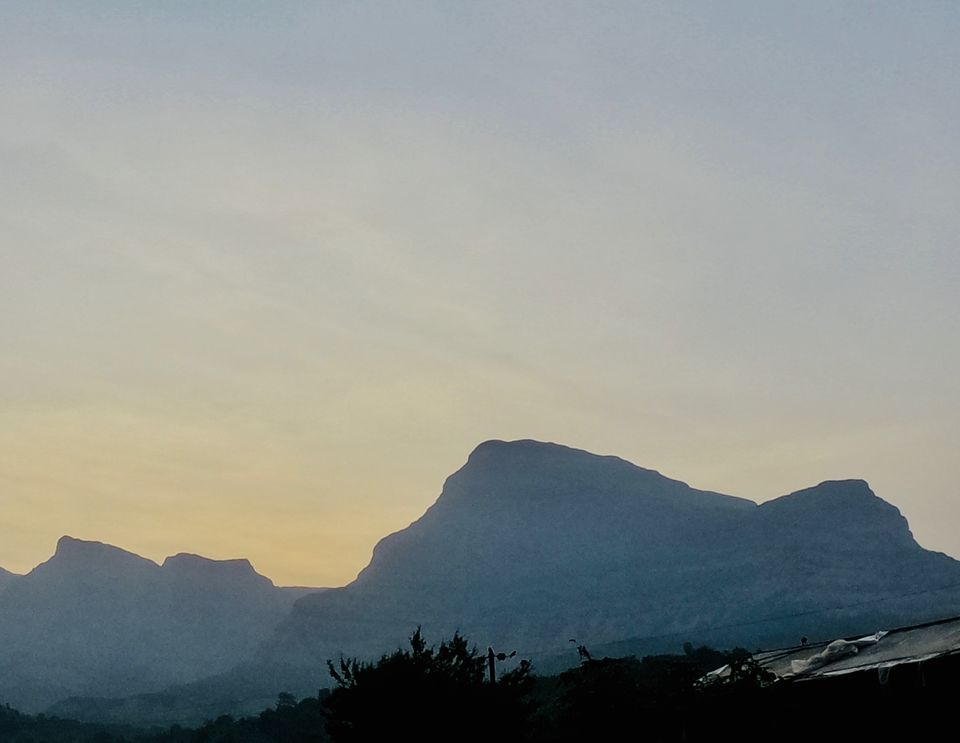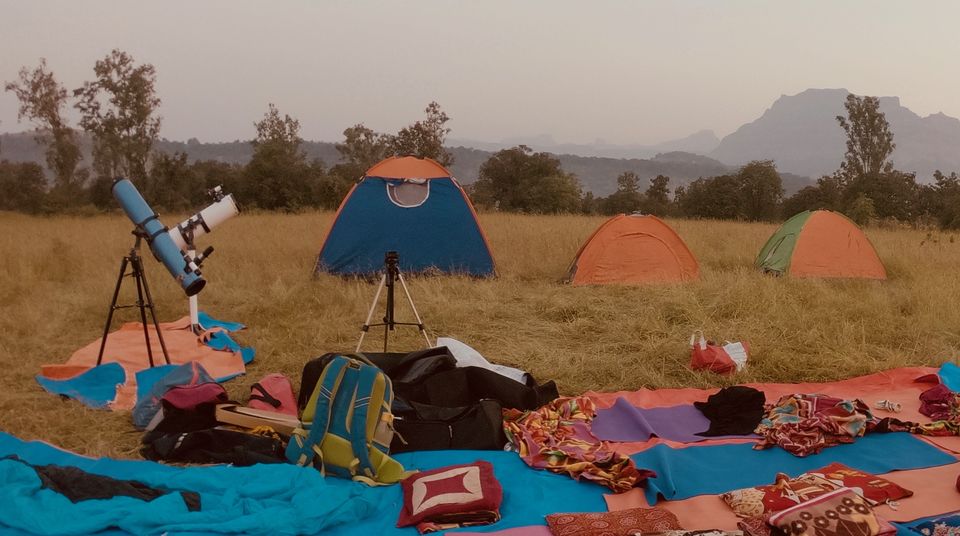 Had breakfast and around 8 we were homeward bound.