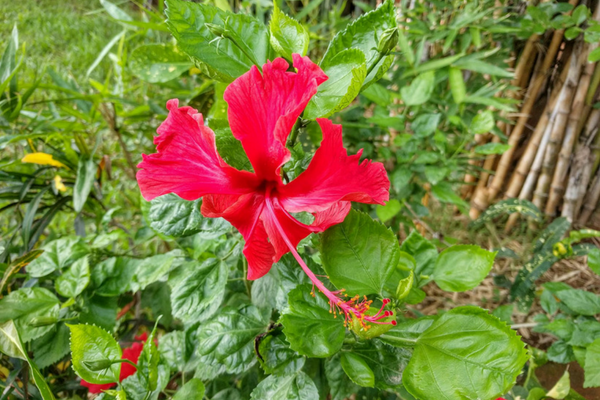 When was the last time that you woke up to a #NoFilter view of the mountains, crimson skyline and the rhythmic cooing of the birds? If you can't remember, then now is a good time to visit Nature Trails and take a getaway in the lap of nature.
Now that you've read our recommendation, the where, what and how have popped in your mind, read on to know all about Nature Trails, Durshet, a resort near Mumbai, located amidst luscious forests that drive you away from the hustle-bustle of the city and bring you closer to flora and fauna.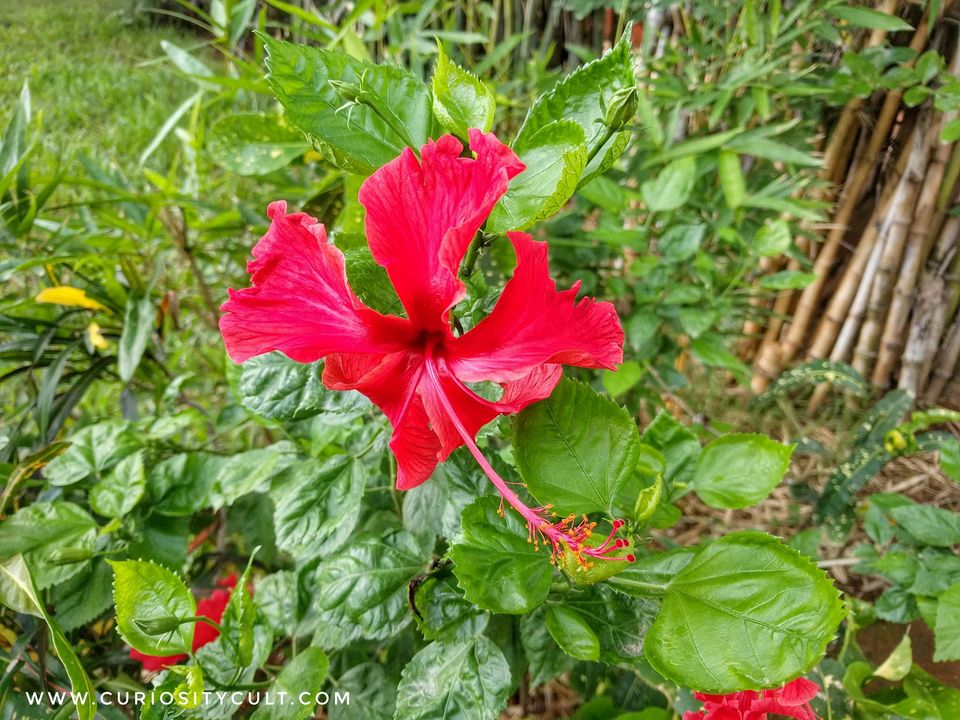 Durshet Forest Lodge (By Nature Trails & Sterling Holidays)
On a 2-hour drive away from Mumbai and Pune, Nature Trails, Durshet Forest Lodge welcomes you in its enormous terrain spread over 10 acres and an adjacent 35 acres natural forest creating a haven for nature lovers. This land of exotic plant and floral species is also a home to several adventure activities like Rappelling, Zip-line, Burma Bridge, Tarzan Swing, Rock-climbing, Hiking etc.
The resort has a vast accommodation spread across A/C Cocoon Rooms, A/C Super Deluxe Tents, A/C Dormitories, A/C Cottage Rooms. Whether you're a solo traveler or seeking a family vacation, the property has you covered with comfortable stay options.
Having spent a weekend at the Durshet Forest Lodge we can tell that there's something for everybody. Here's how...
For The Adventure Junkie
Trek up the bountiful forest and give your senses an instant rush. Surge this with an adrenaline rush by indulging in some fun adventure activities planned and assisted by professionals from the team. Some of these activities include Rappelling, Kayaking during monsoon, Zipline, Burma Bridge, Tarzan swing. What's the bonus? These adventure activities overlook the beautiful Sahyadri mountains!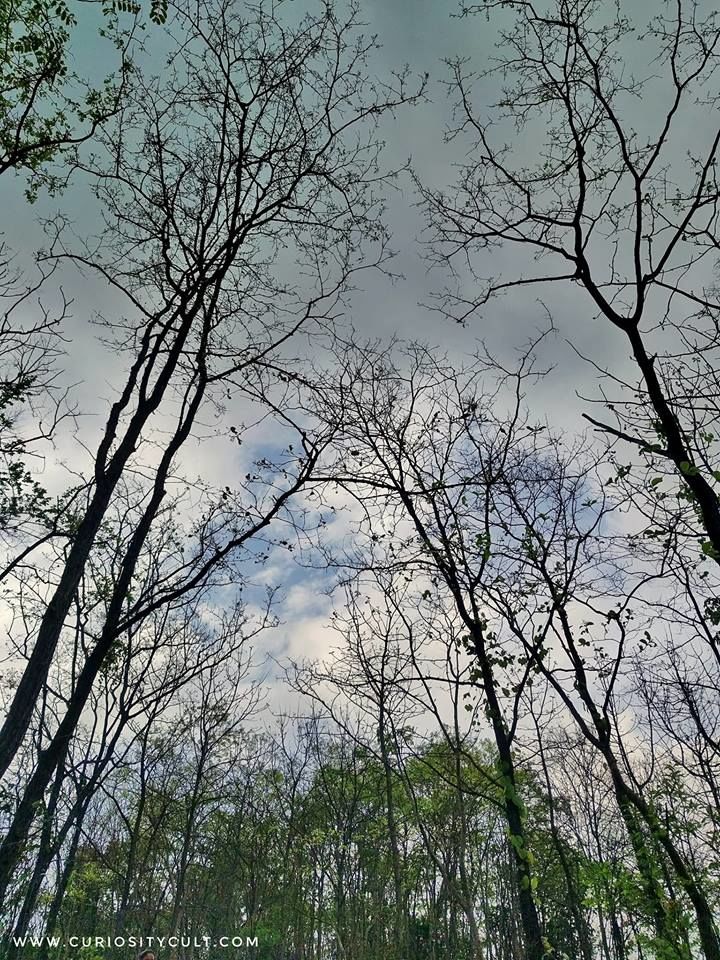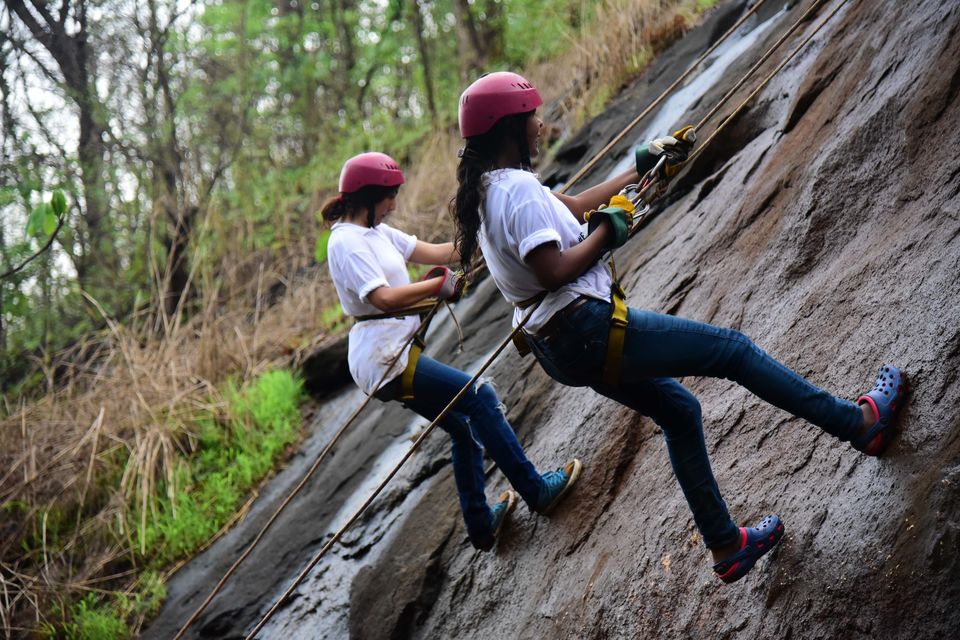 For The Vacationer
If you're seeking solace in the comfort of your loved one and nature, we recommend you stay at the Super Delux A/C Tents that we stayed in. The tent rooms marry the rustic romance of nature and the comfort of luxury. This section of the property is secluded from rest of it and comes with a private pool easily accessible for the guests in the tent rooms. Apart from the modern amenities, the tents offer a sit-out area ideal for enjoying a book and cup of coffee with a view of the flawless landscape.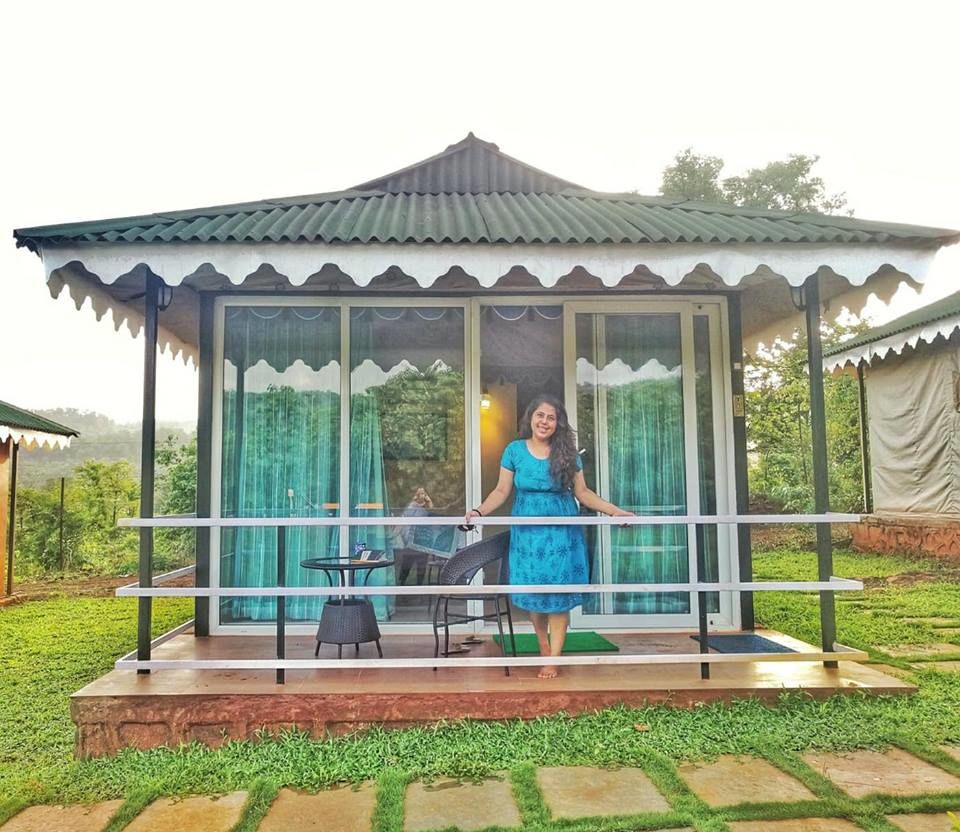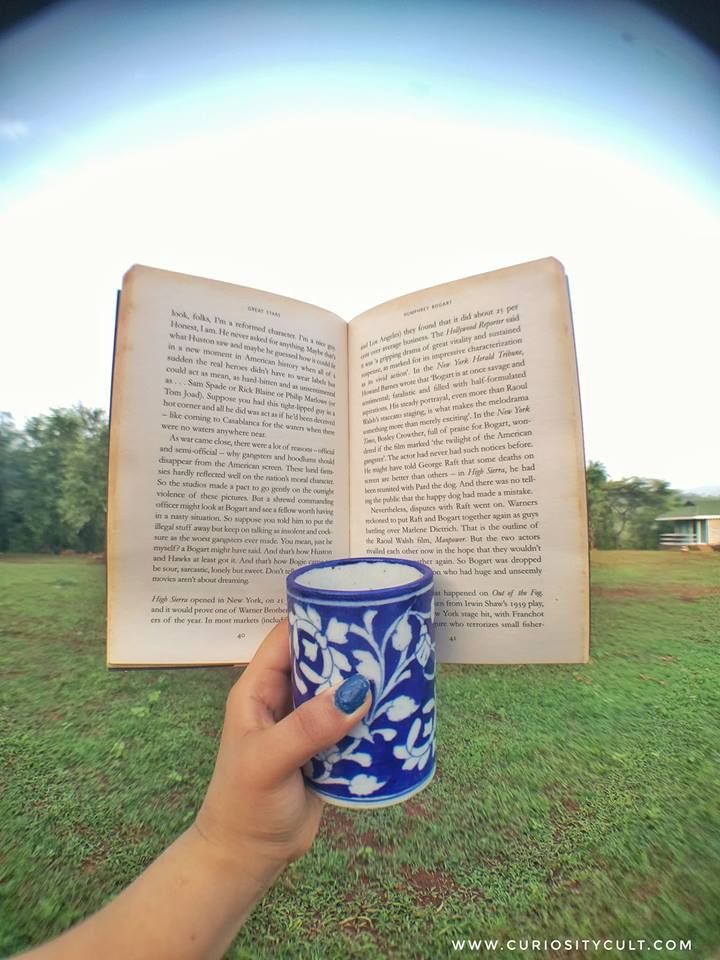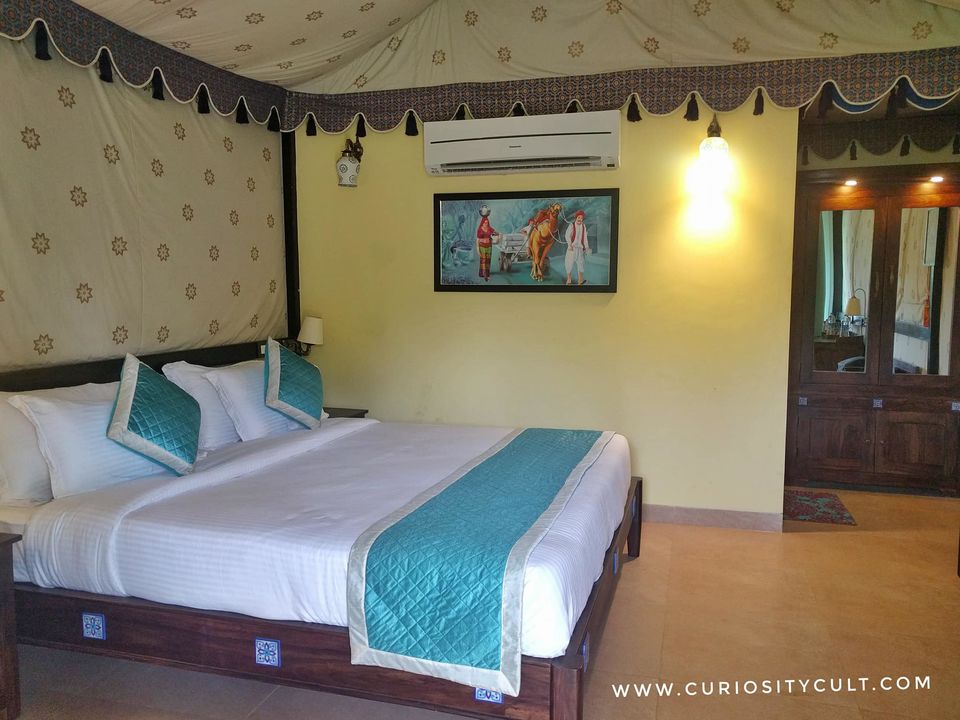 For The Squad
Other than the varied adventure activities, Nature Trails also offers special plans and packages to bigger groups that makes it ideal for off-sites, school, and college trips. These plans often include a bunch of curated programs that are meant to strengthen team bonding and ensure that everyone has a gala time. We recommend adding conversations and music over a bonfire to conclude the day.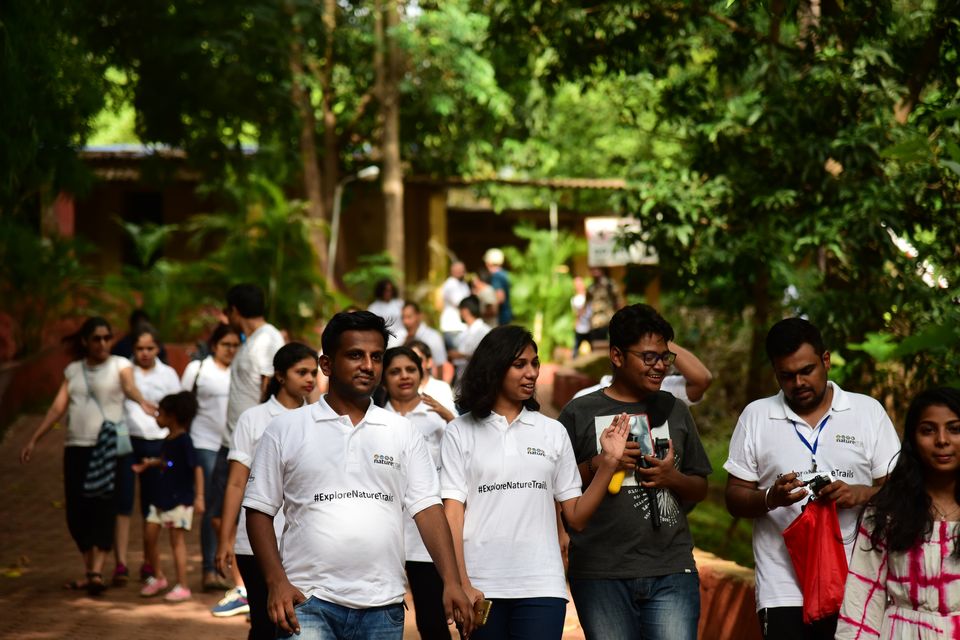 White Water Rafting At Kundalika River
If you're someone who loves sailing their way through river banks and waves with an added element of adrenaline, the white water rafting experience at Kundalika river is a definite must try. Trust the raft guides to make you lose your qualms or fears and enjoy the scenic view from this river flowing through the hills of Sahyadri to the Arabian Sea. You're likely to spot blackberry plantations among other beautiful sights of trees and bushes. Allow the giant leap of water (Rapid as they call it) wave in your raft's direction as you rhythmically row your way through it. This epic experience becomes even more beautiful when the chirping of the birds, hide-and-seek of the clouds, and swift breeze join the fun.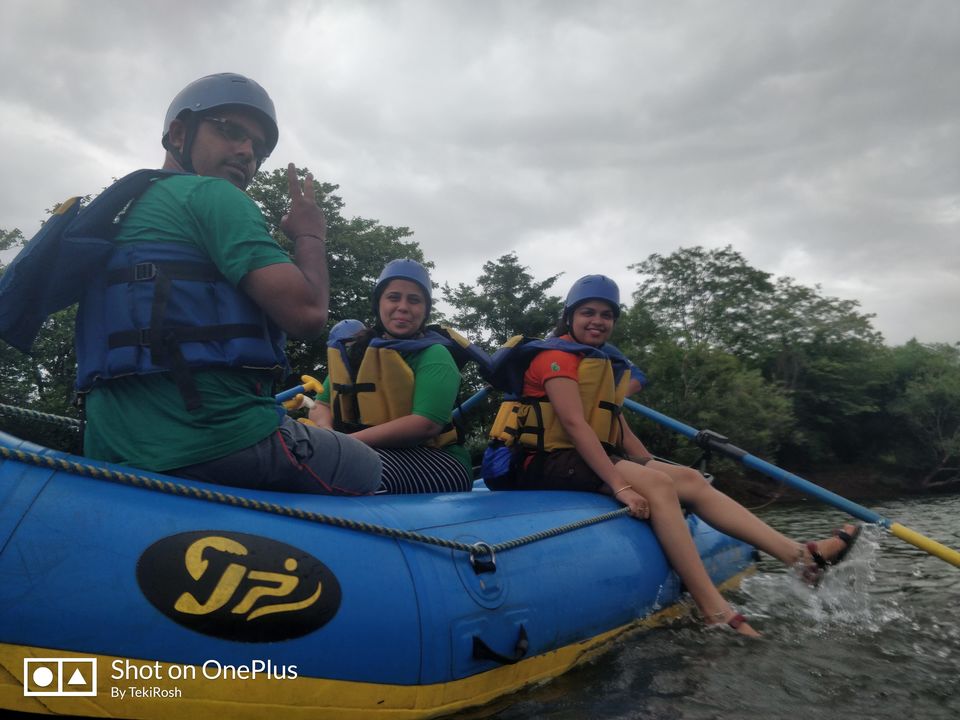 P.S: While we reminiscence all from this green getaway, we recommend you plan yours. Until next time, #StayCurious ????