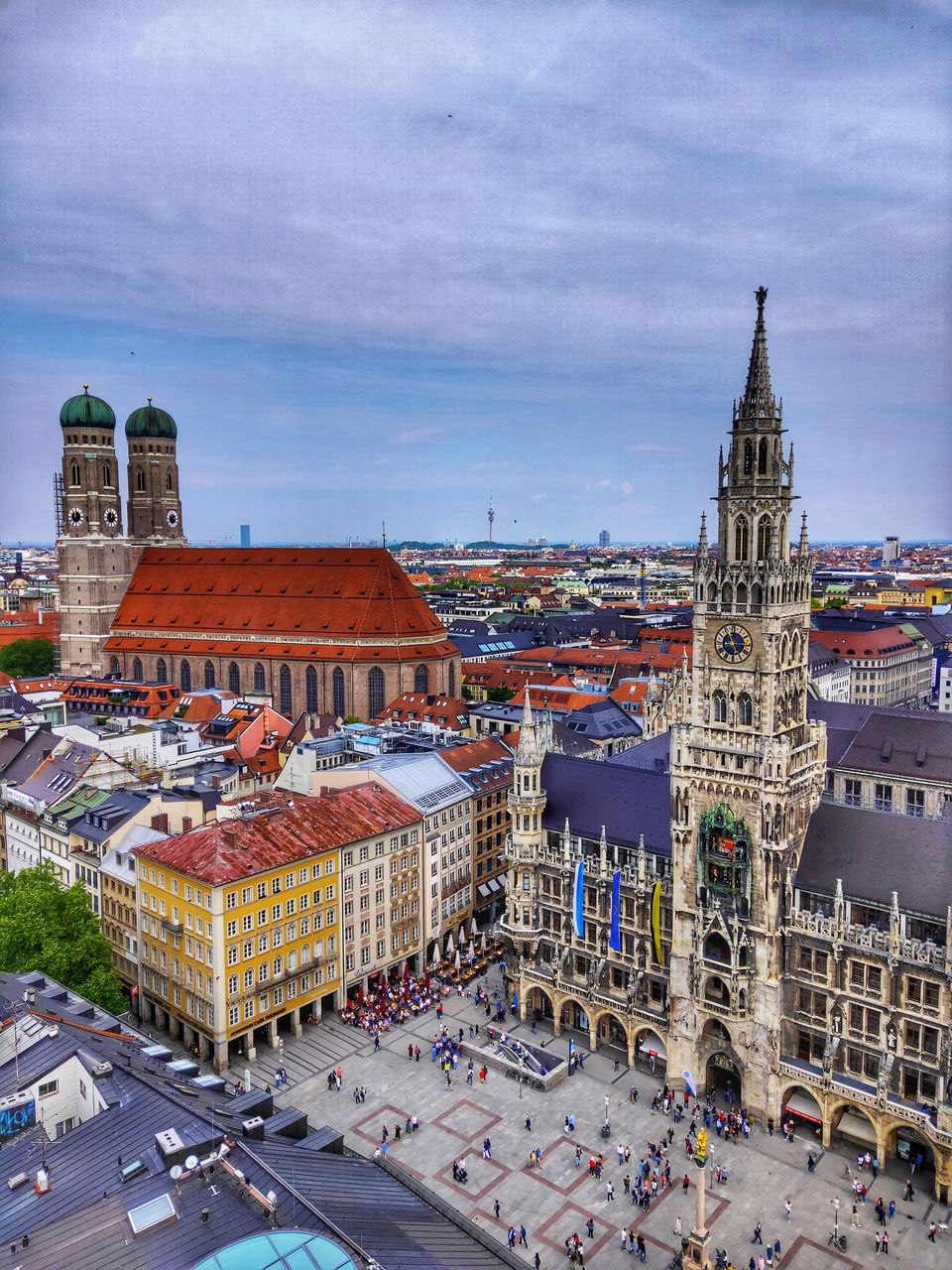 I have always been a person who is on a spree, one thing after the other... After my work, the only activity that occupies the maximum time in my spree is travel.. Despite being the person who finds herself doing multiple activities, gets the high only by moving around, and this has brought me into a conclusion that my love for travel is unfathomable..
And guess what this time my work has given me a very first opportunity to travel overseas to experience the best in European culture. Building in the most amazing memories for years to cherish.. With that keeping in heart the feeling of being on a foreign land for the first time, bringing in out my most treasured experience of travelling solo for the first time in my life and that too in Germany.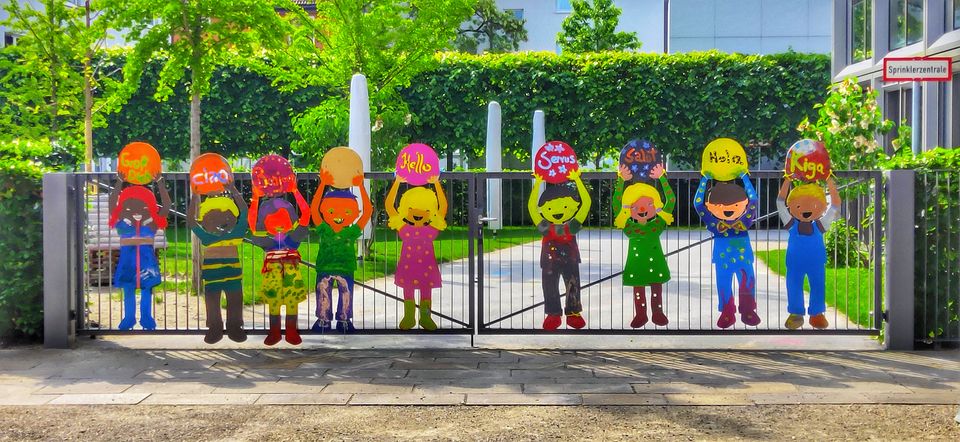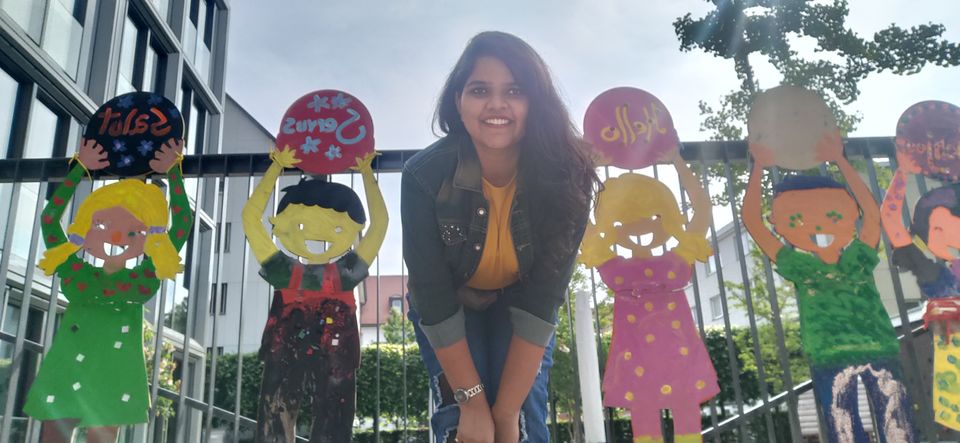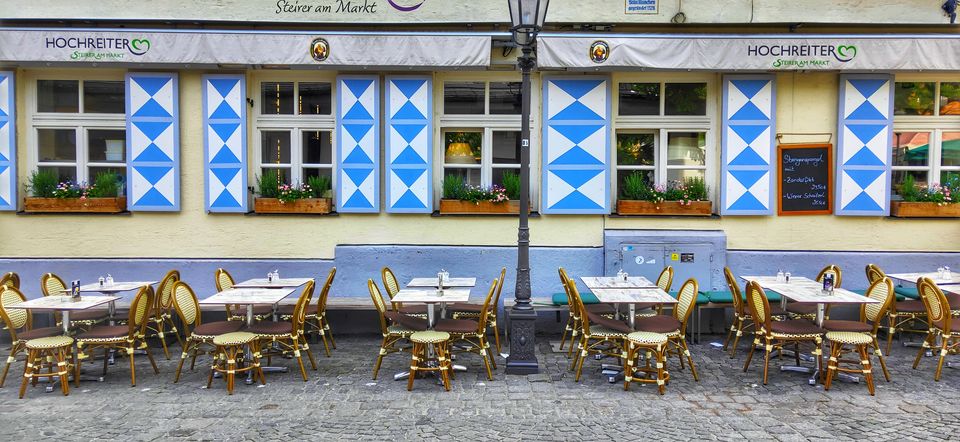 Here I am in Munich, a fun loving city known for its seasonal festivals and rich culture. Well I have decided to walk around this beautiful city as a local explorer, so that I do not miss the stunning European architecture and the edgy art. The best thing about a European country is the pop of color you will come across the streets. A Bavarian city with a medieval charm, which has forced me to just stop around in every 10 steps to admire what my eyes are seeing..
Kick starting of my adventure in Munich by walking down to Marienplatz, and while doing so I came across this beautiful piece of creativity on a school gate and can't resist myself from pausing and admiring it. That is the charm when you walk through city you encounter such beautiful art. Each corner, building place speaks a lot about European Culture. One of the prominent things I observed is the open sitting spaces in restaurants. Unlike the other seasons in the year when life comes to a standstill. It's the spring, which bring the change, people come out, hang around, shop and get indulge in a lot of outdoor activities. Well siting here sipping some coffee in the morning sunshine is all I want…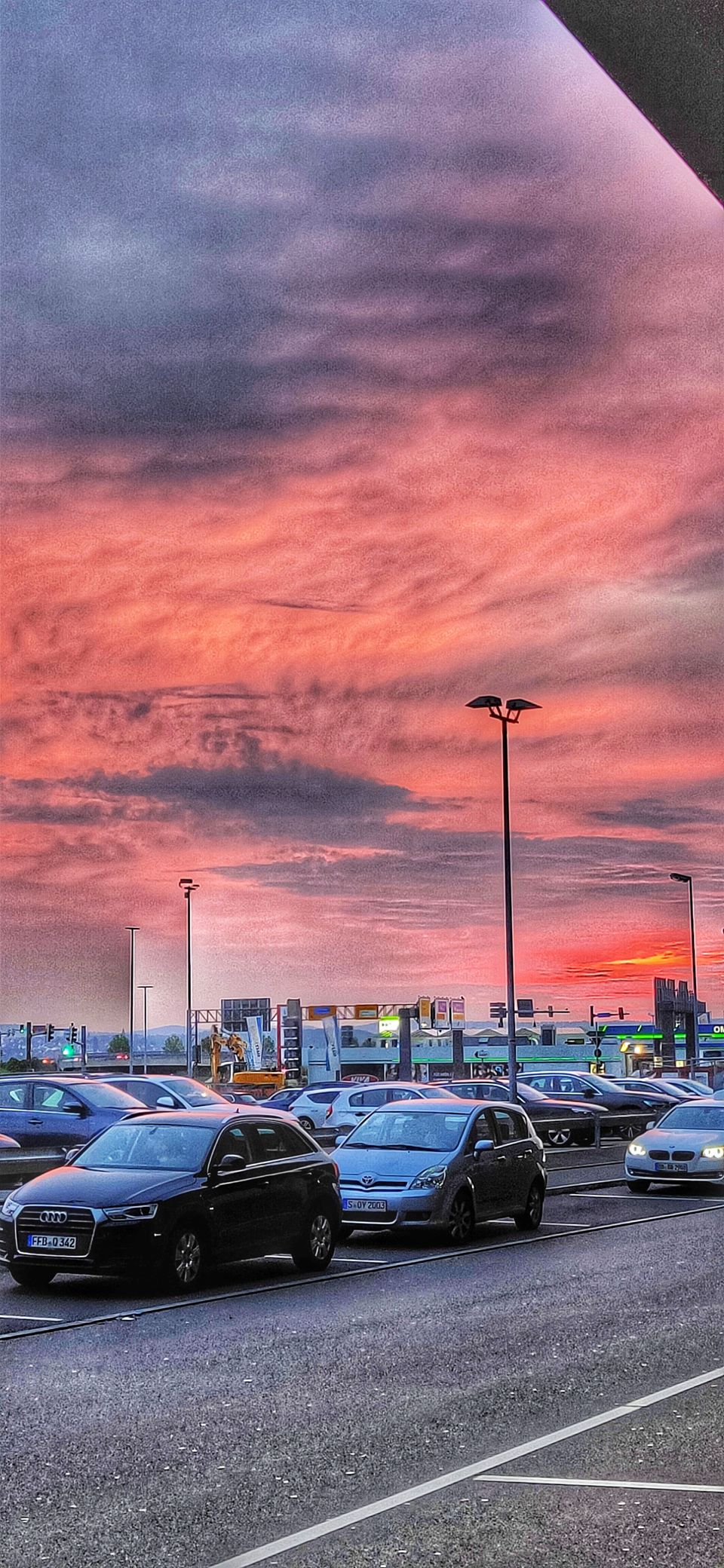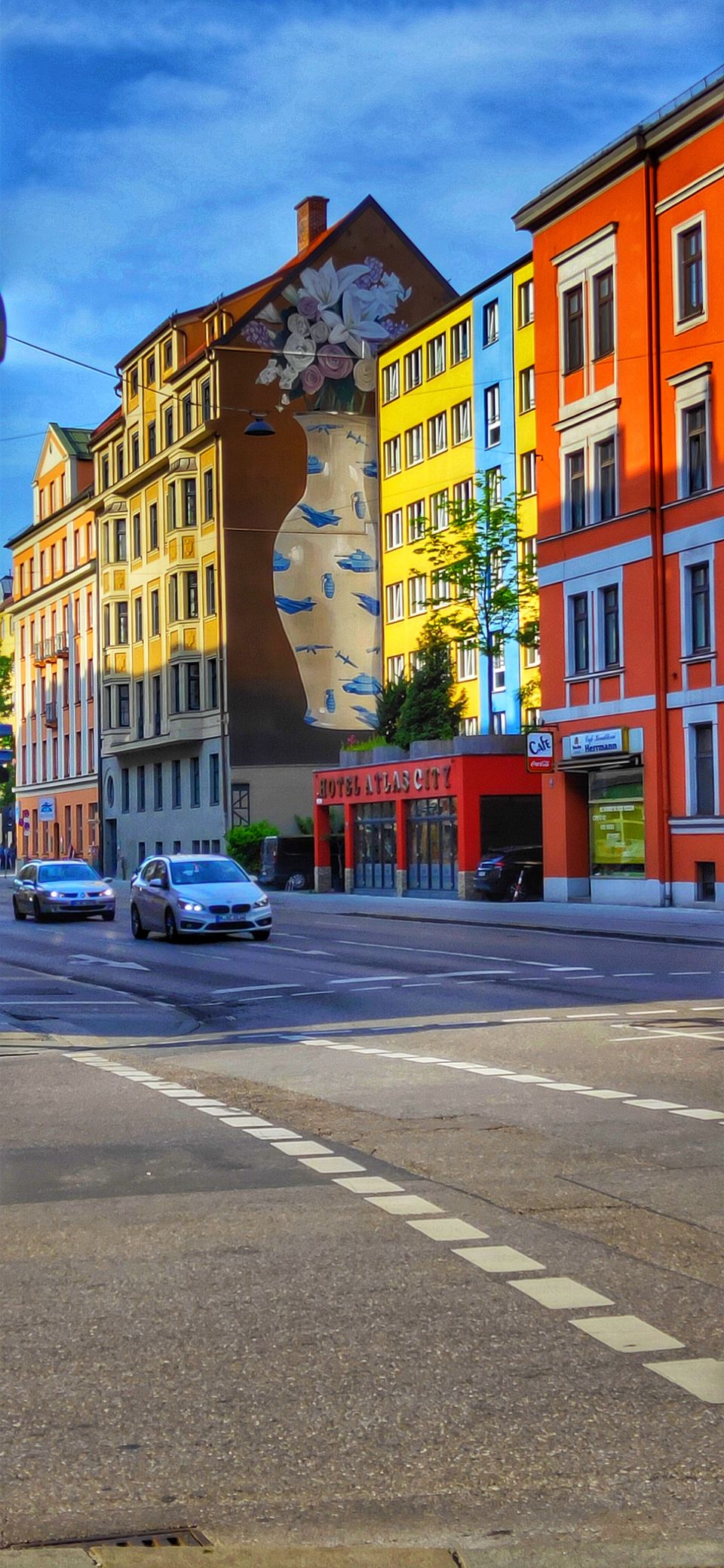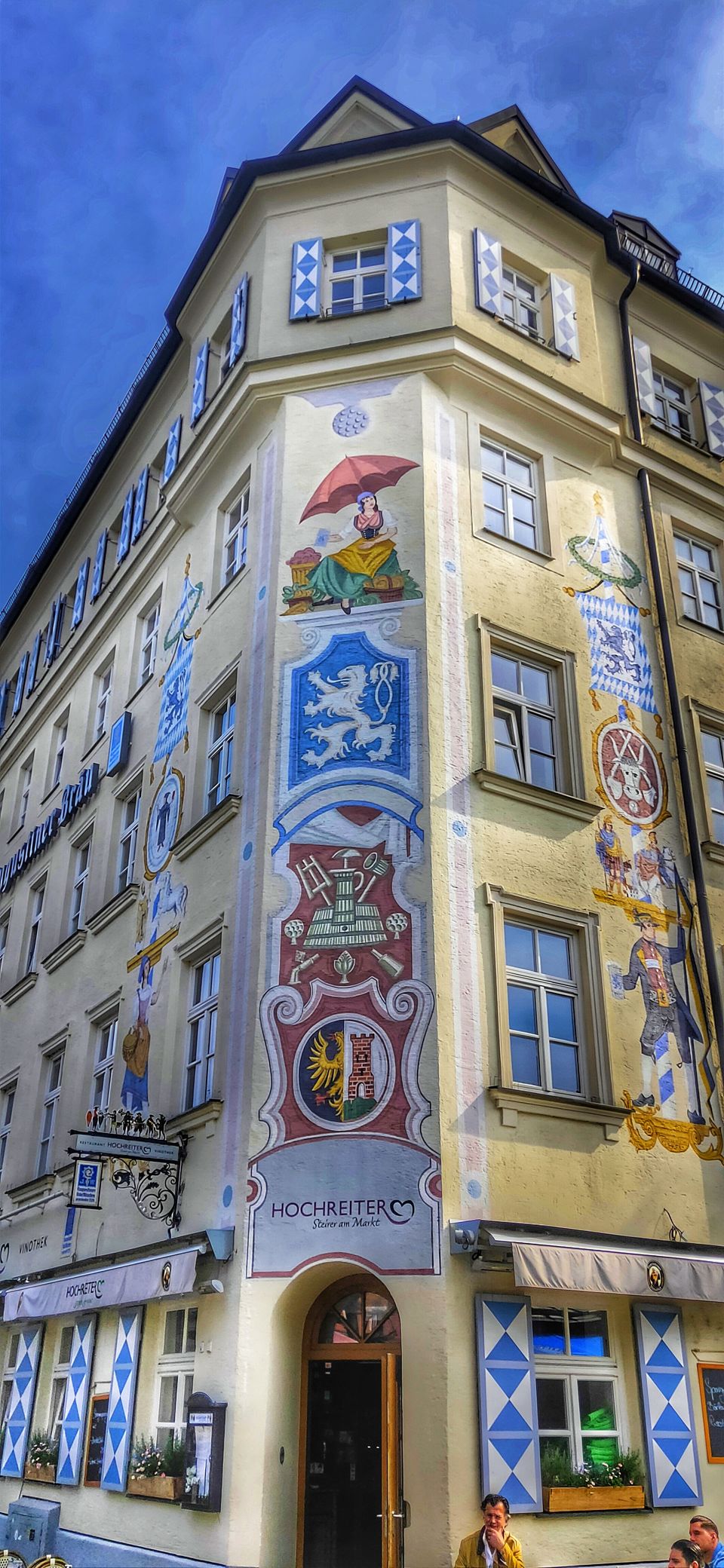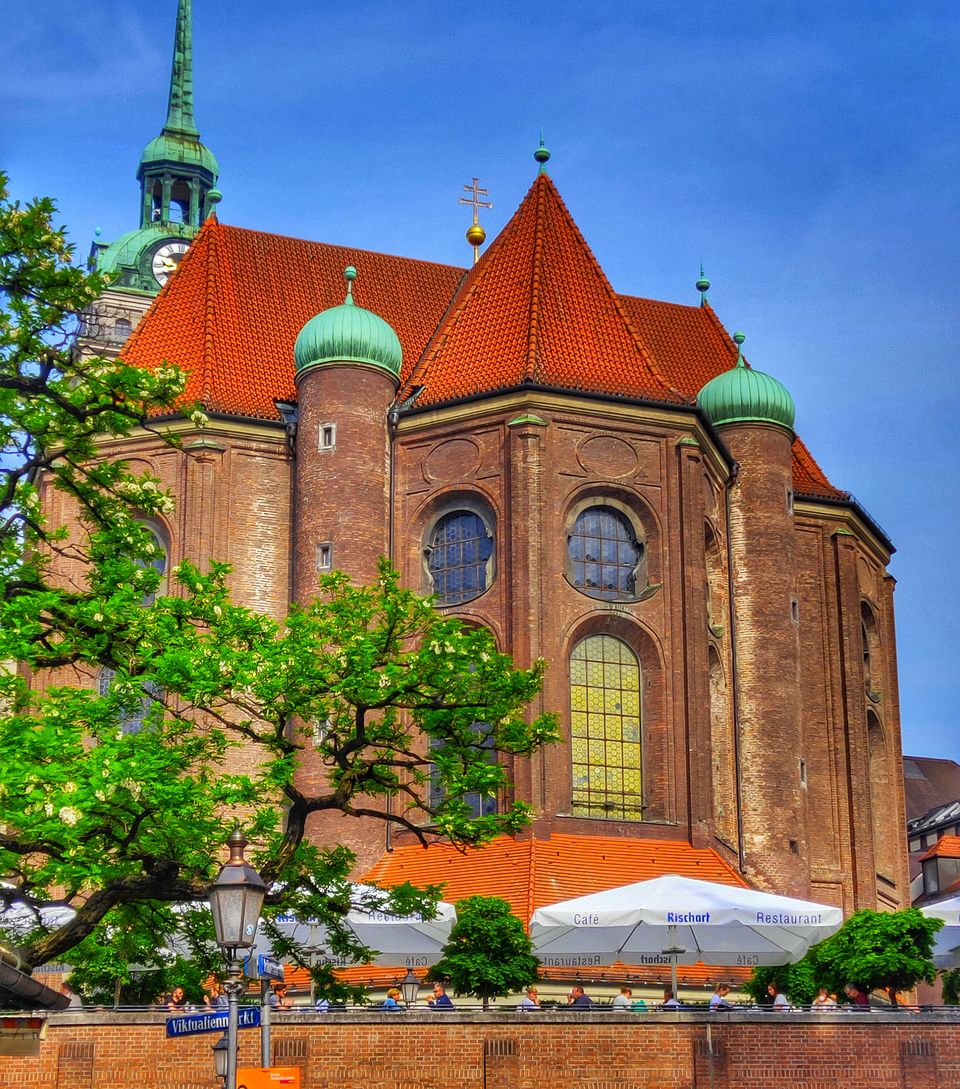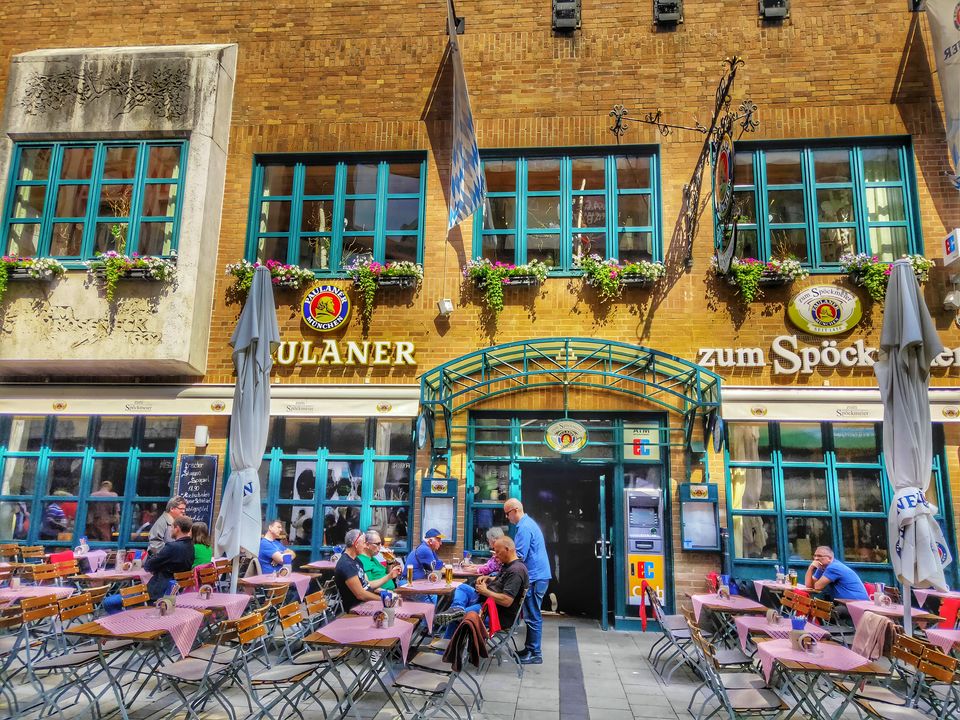 Finally my 6 km long walk is going to come to an end and I just cant wait to explore more of this place and historical charm it carries. Many more surprises to unfold in the next few meters. No amount of word or rather I would say no adjective can personify the beauty of this place. Home to Munich Tourism office, this town hall stands tall and proud since 18th century withstanding the Bavarian Battle.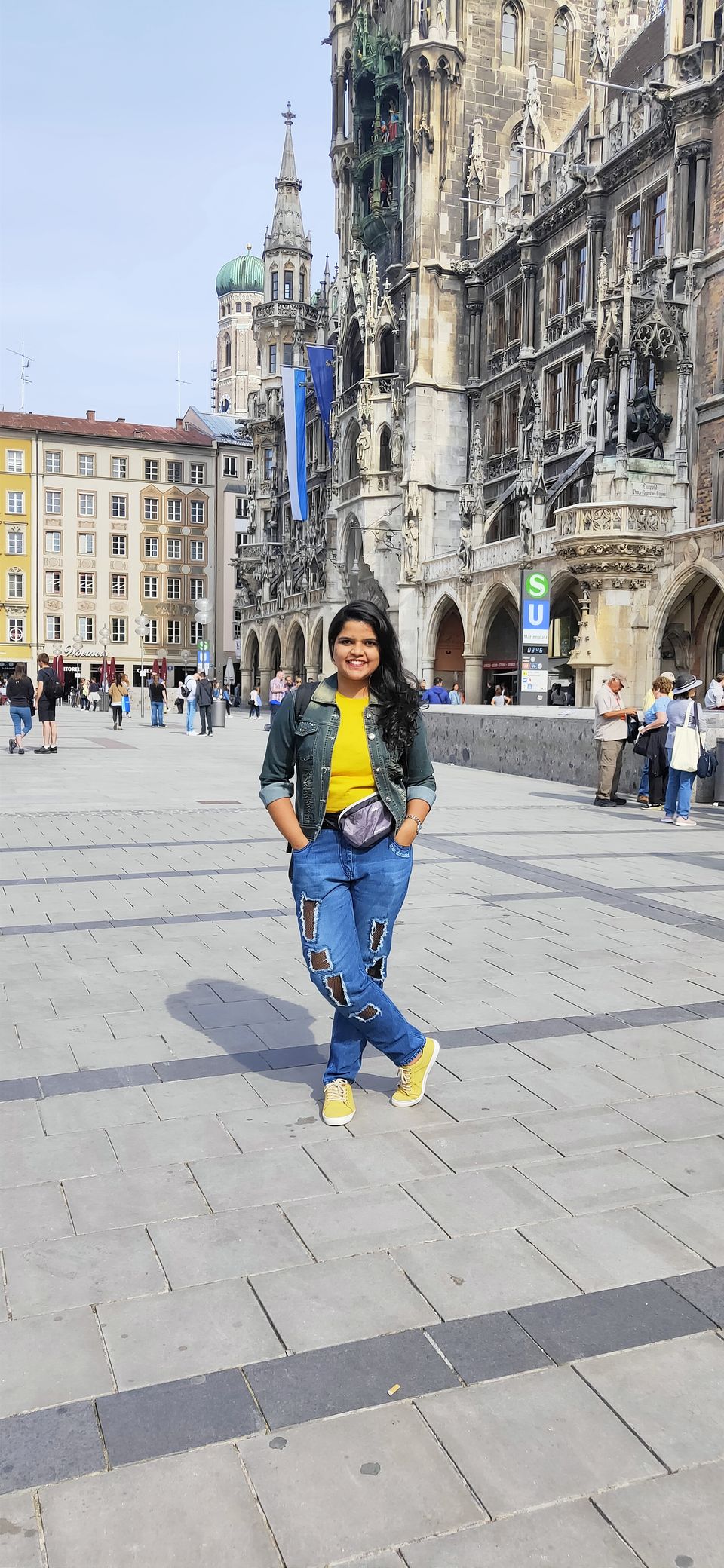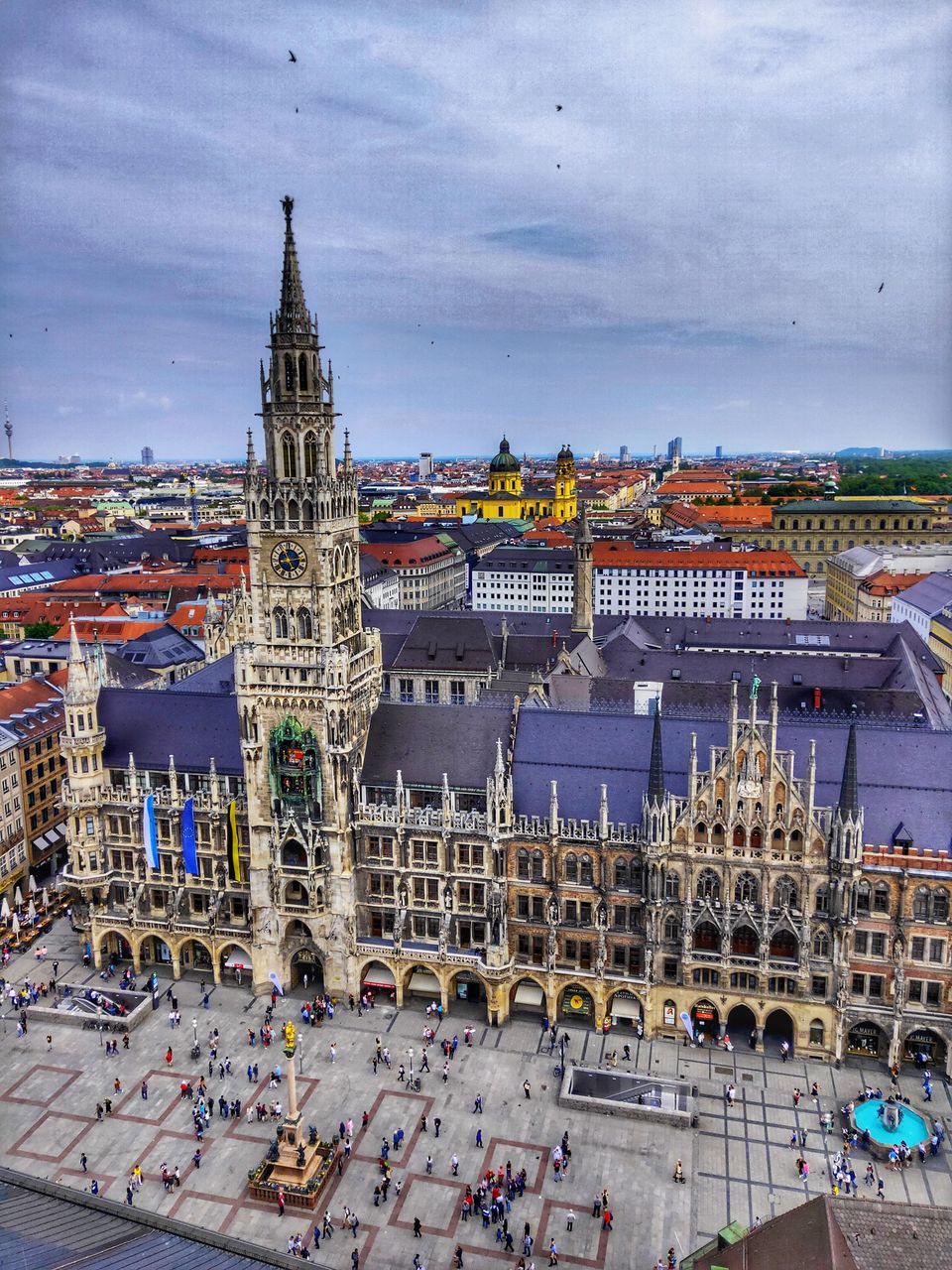 Neus Rathaus a 300 feet long elaborately decorated façade with hundreds of status, turrets and arches. An epitome of great architecture and beauty. Henry- the lion Duke of Bavaria founded Marienplatz. This has been at the center of the city munichen. Marienplatz has been known by this name since 9 Oct 1854 when it was renamed after the virgin Mary.
As they say old places have soul. An epitome of great architecture and beauty. Neus Rathaus preserve in it the old regal opulence. There is history behind this green portion of the tower called as Glockenspiel. The Glockenspiel in the tower balcony is also world famous and worth seeing. Since 1908, figures representing stories from Munich's history twirl on two levels.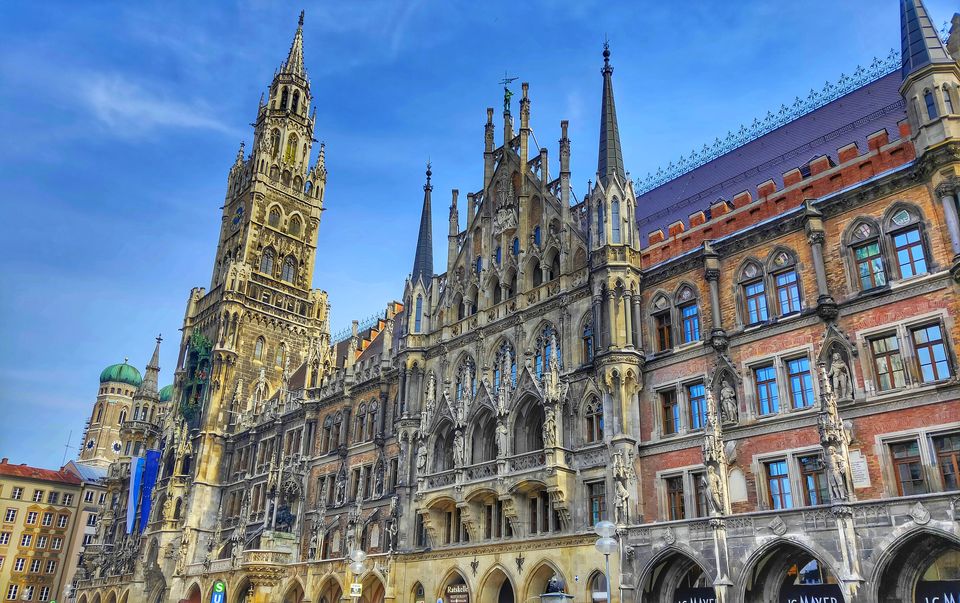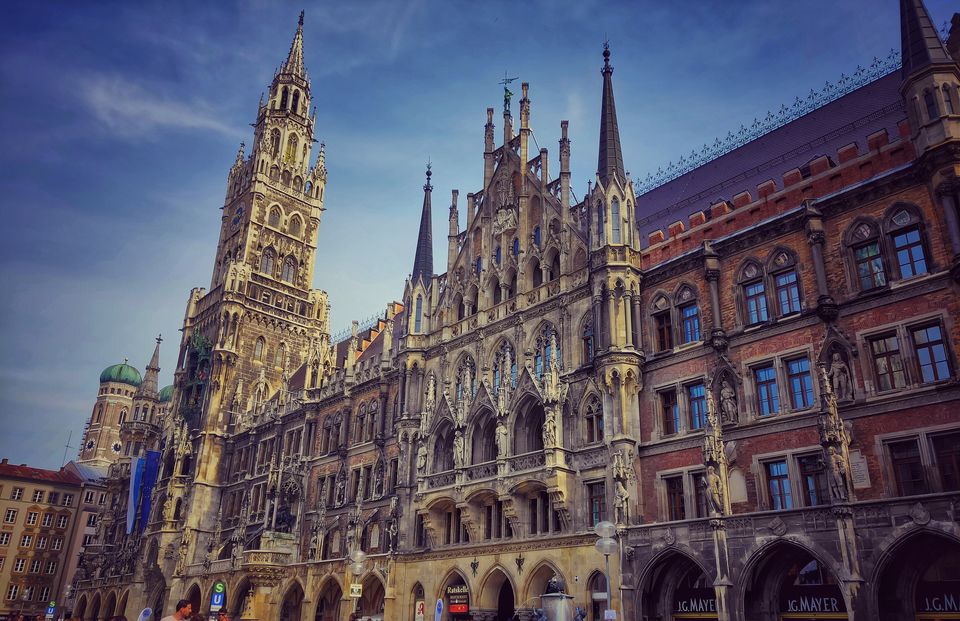 Hundreds of people gather in front of the tower to Glockenspiel chime and watch 32 life sized figure reacting historical Bavarian events. The top half tells the story of the marriage of the local Duke Wilhelm to Renata of Lorraine.
The second half tells how Coopers had said to dance through the streets to bring fresh vitality. Look out for the bird that chirps 3 times to mark the end of the show.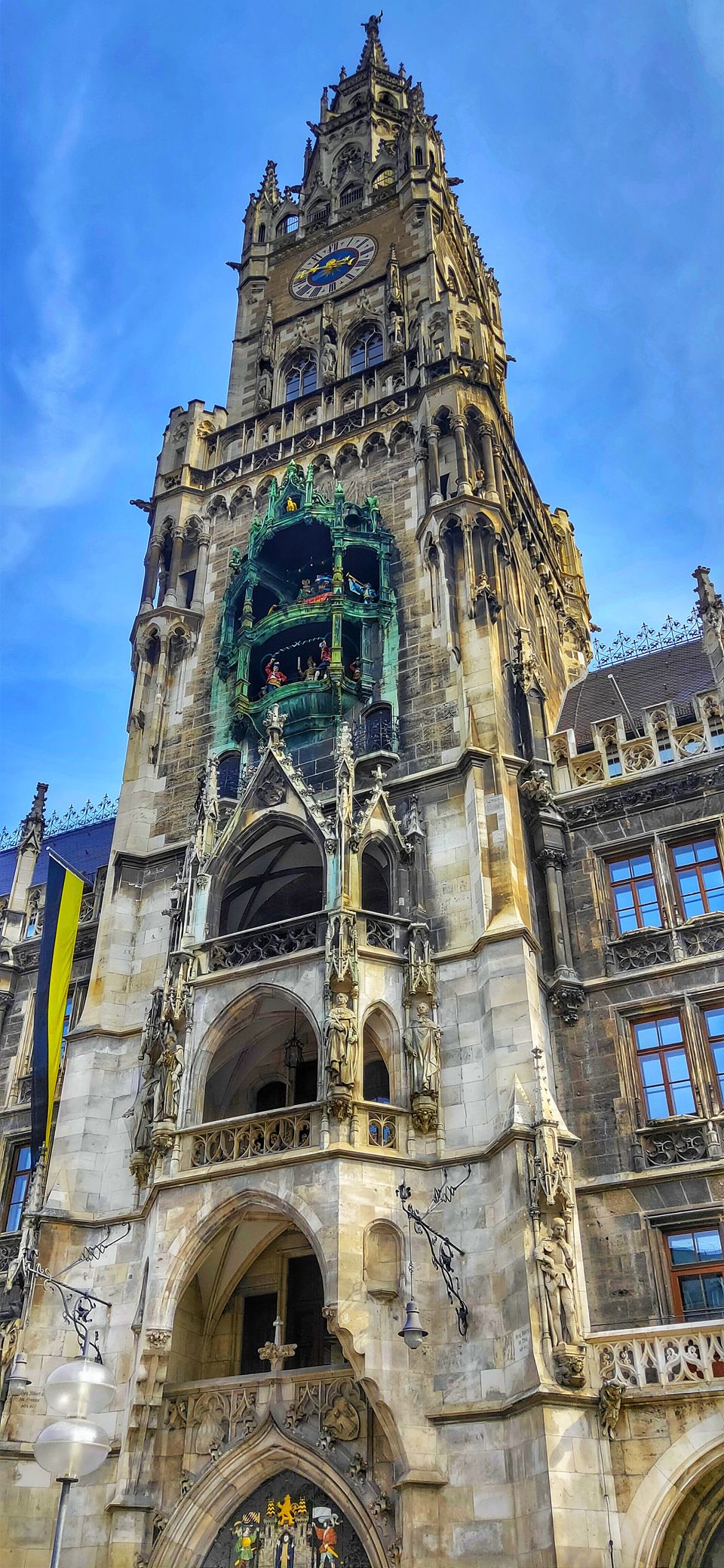 Right across the Neus Rathaus lies this spectacular golden emblem. MARIENSAULE was erected in 1638 to celebrate Bavaraia's victory over swedish troops during the 30 years' war. A golden statue of the Virgin Mary balancing on a crescent moon tops it.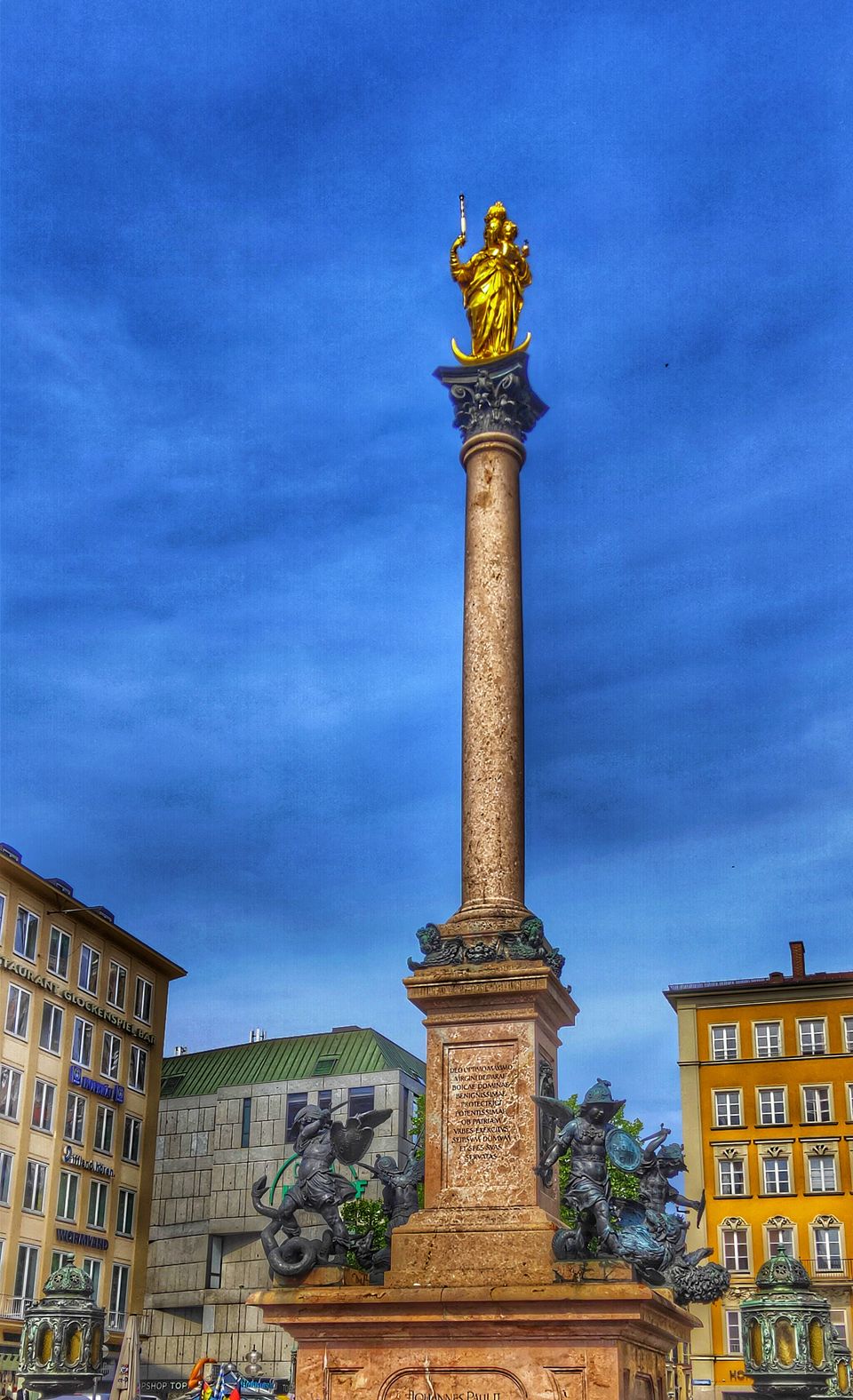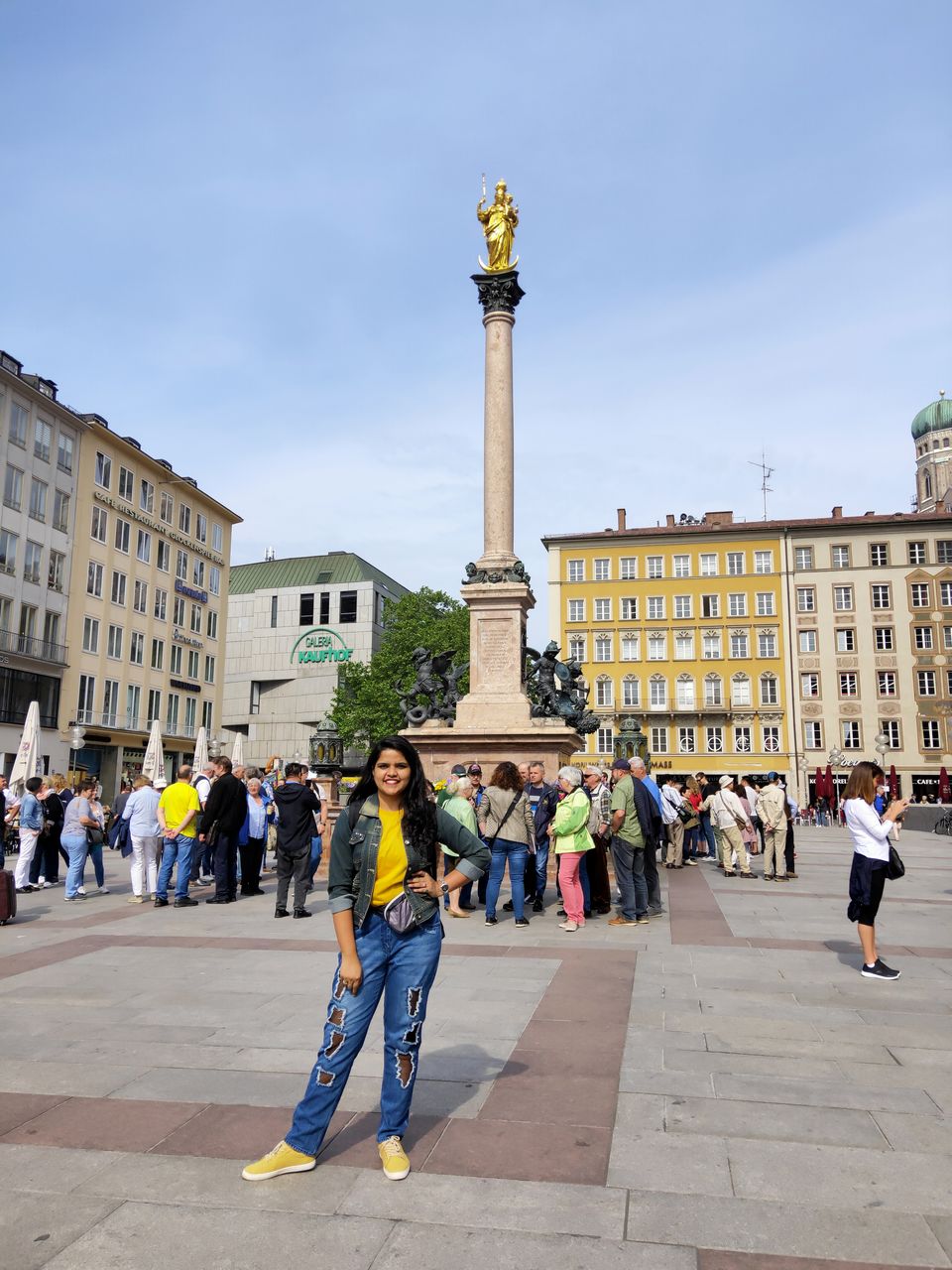 Old Town Hall – Alteus Rathaus. This building is known as the old town hall since the 19th century, stands tall and proud as masterpiece of medieval charm. 55 meter tall, the building is visible from number of spots in the city. Unfortunately, large portion of Altes Rathaus, was destroyed during World War. Munich's Old town hall has graced the Marienplatz for more than 500 years ago.
New town Hall, It hosts the city government, including the city council, offices of the Mayors and a small portion as a part of administration. The beautiful building built in Neo – Geothic design in contrast to the buildings of the royal family.
Numerous glass windows with local, regional, national, international and religious motifs adorn the building. This place reminds you how can be strong with all the happenings around.
Destroyed majorly in world war Bombings. The building still stand strong and proud. The magnificent mansion boasts of battlement, turreted Barricades, fortified towers. Intertwined with the history of the city, this place is a reminder of the Bavarian legacy of town.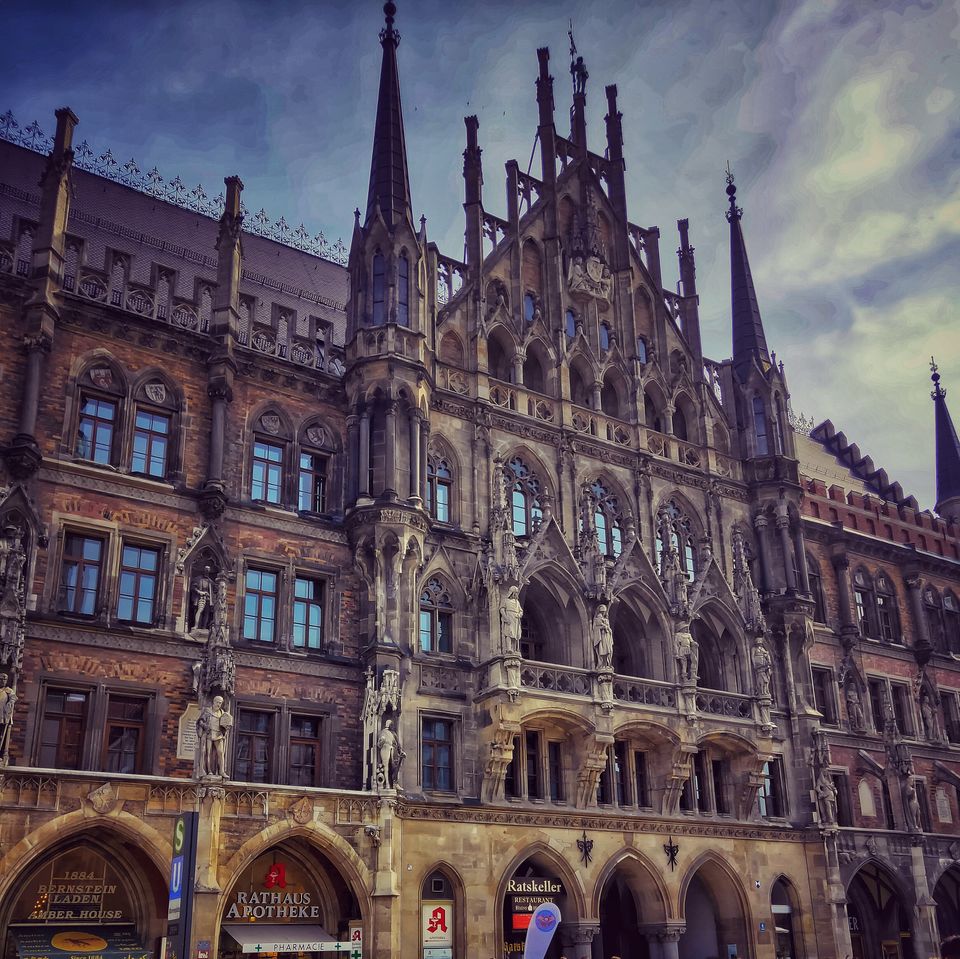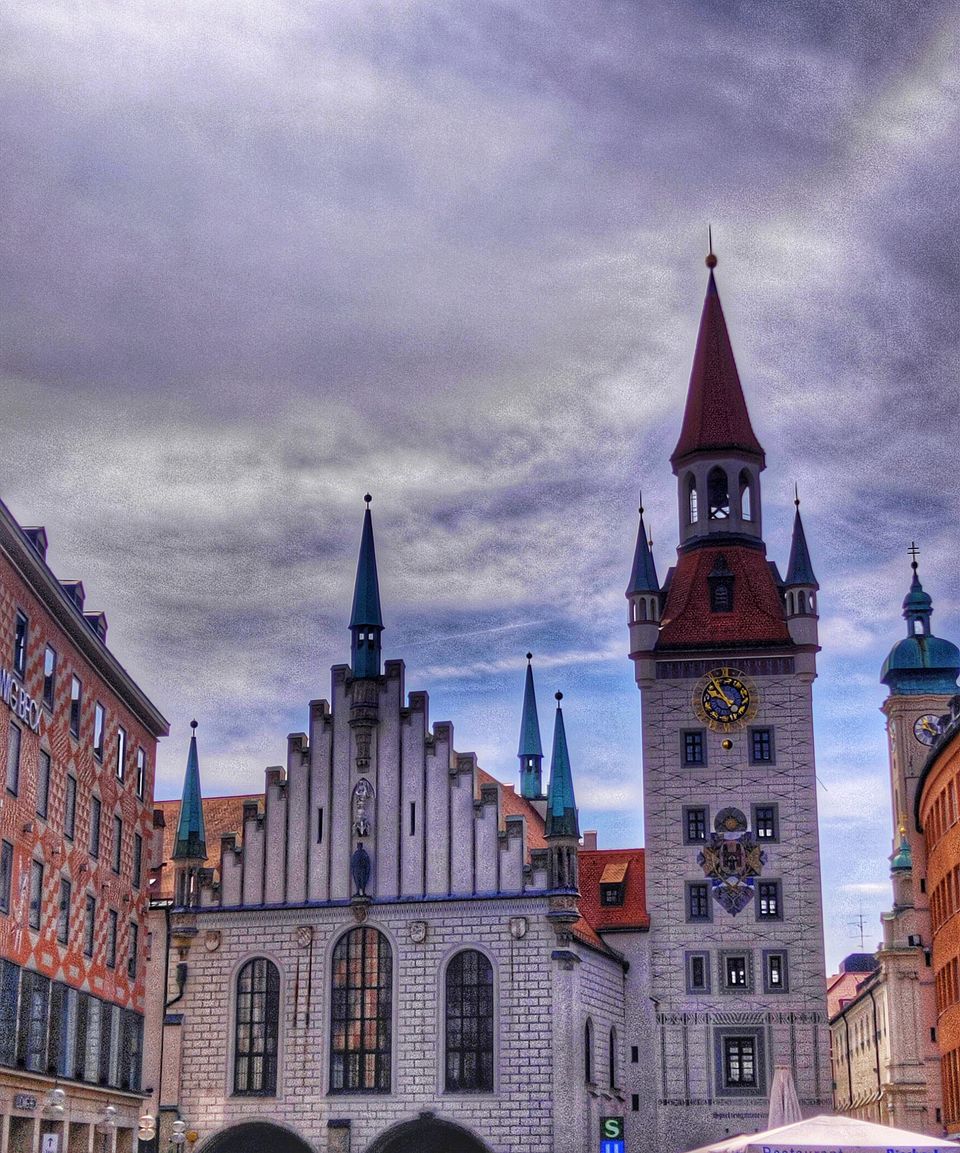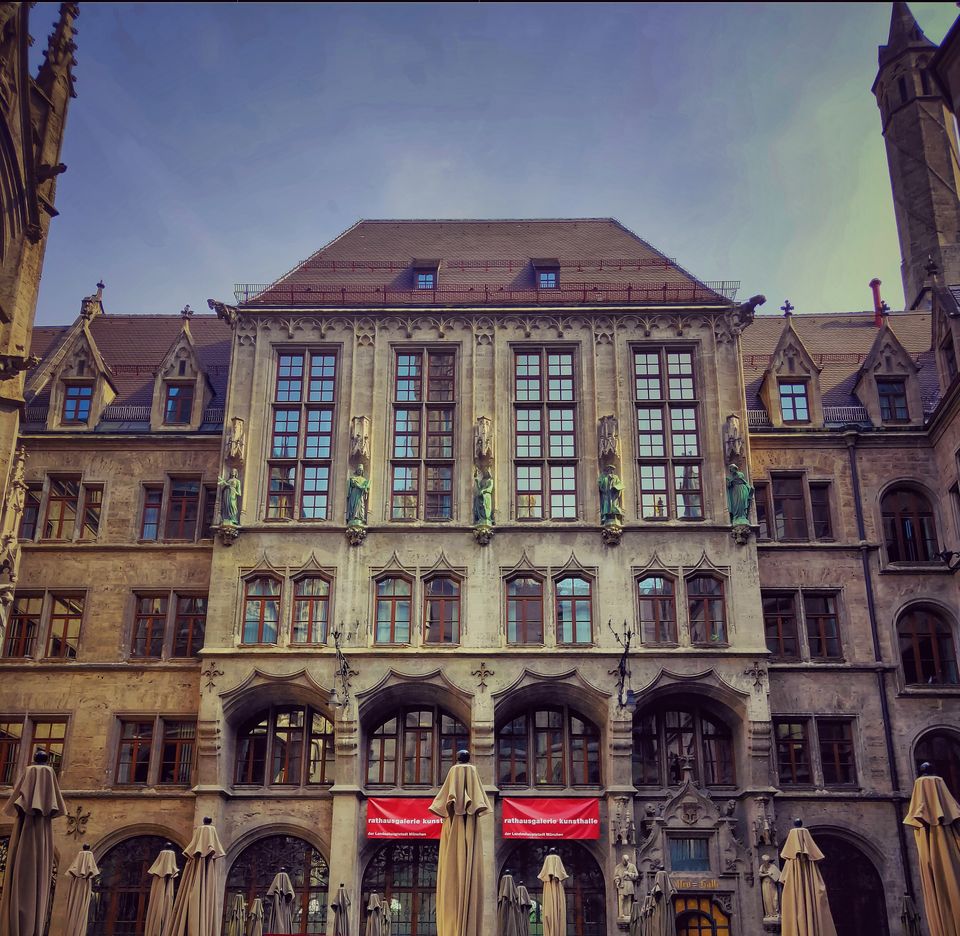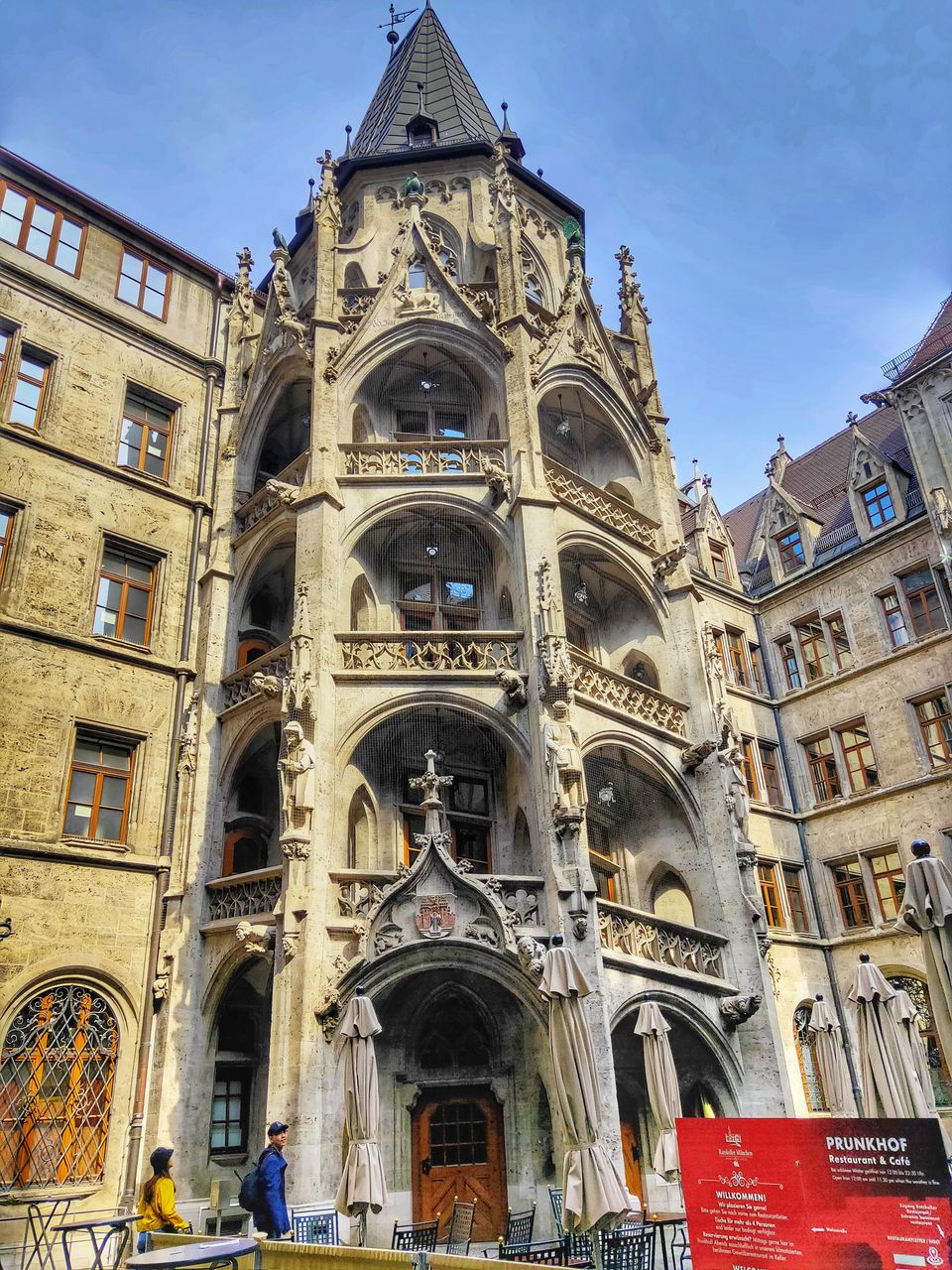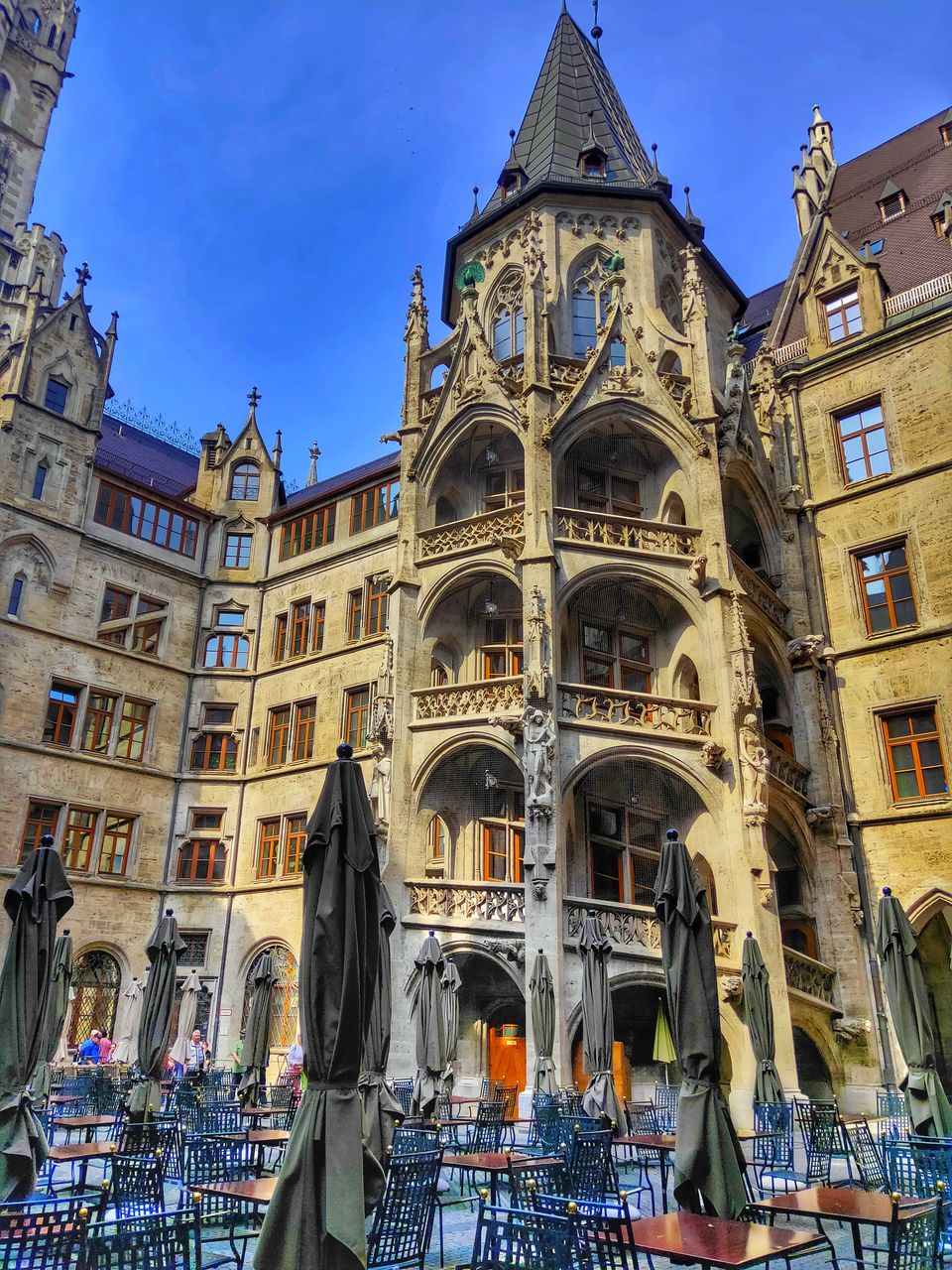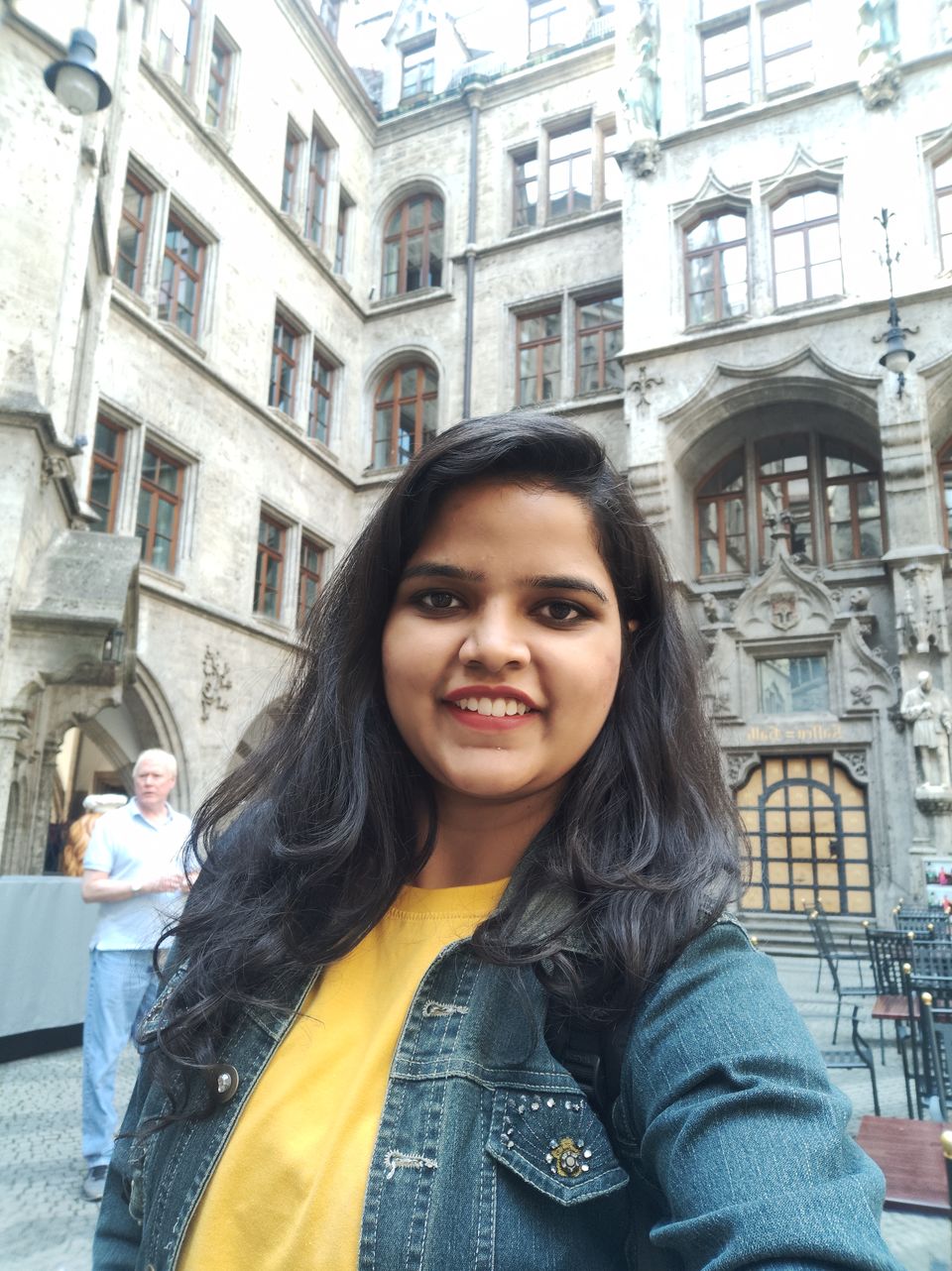 Walking around Marienplatz in Munich is definitely be going to be full of surprises. Moving around the lanes, you will stumble upon the beautiful pieces of art all along.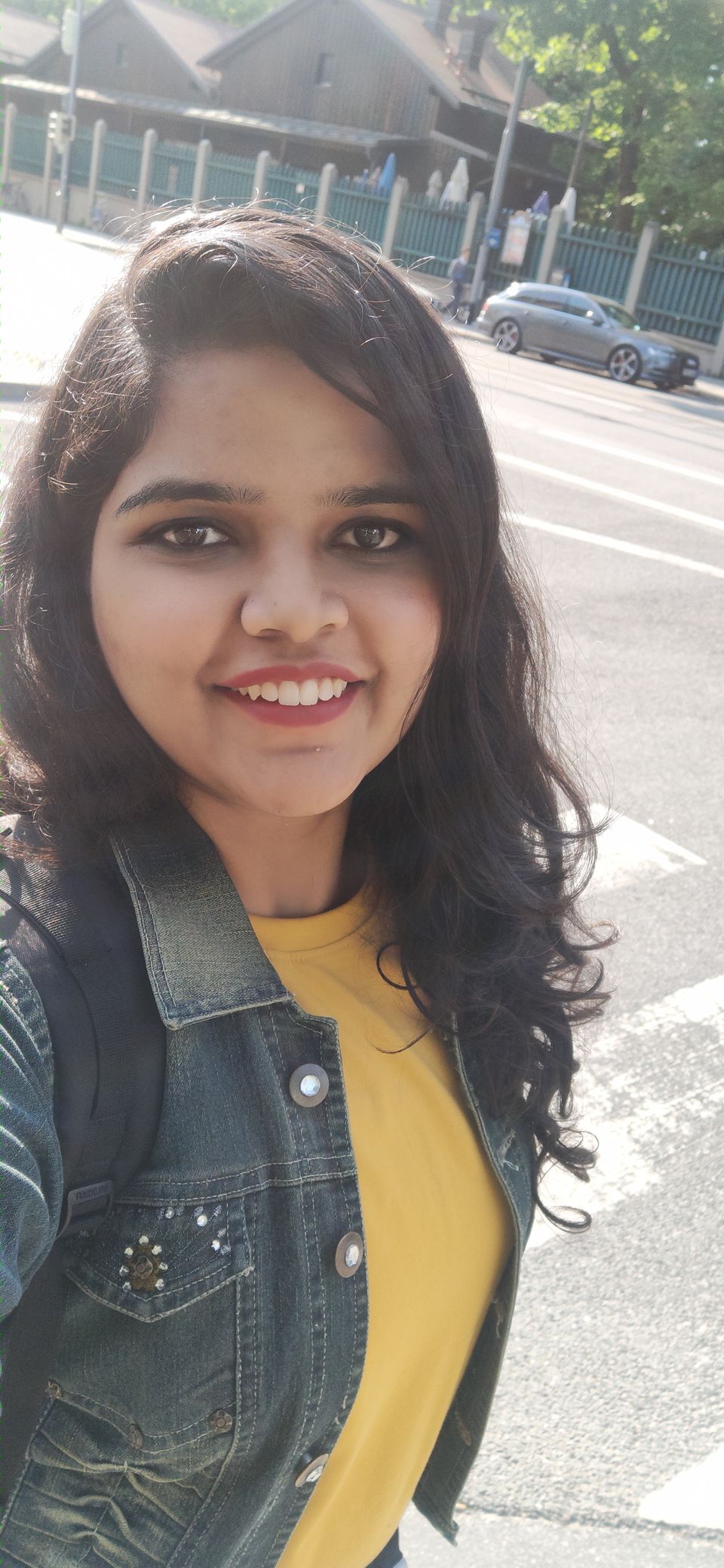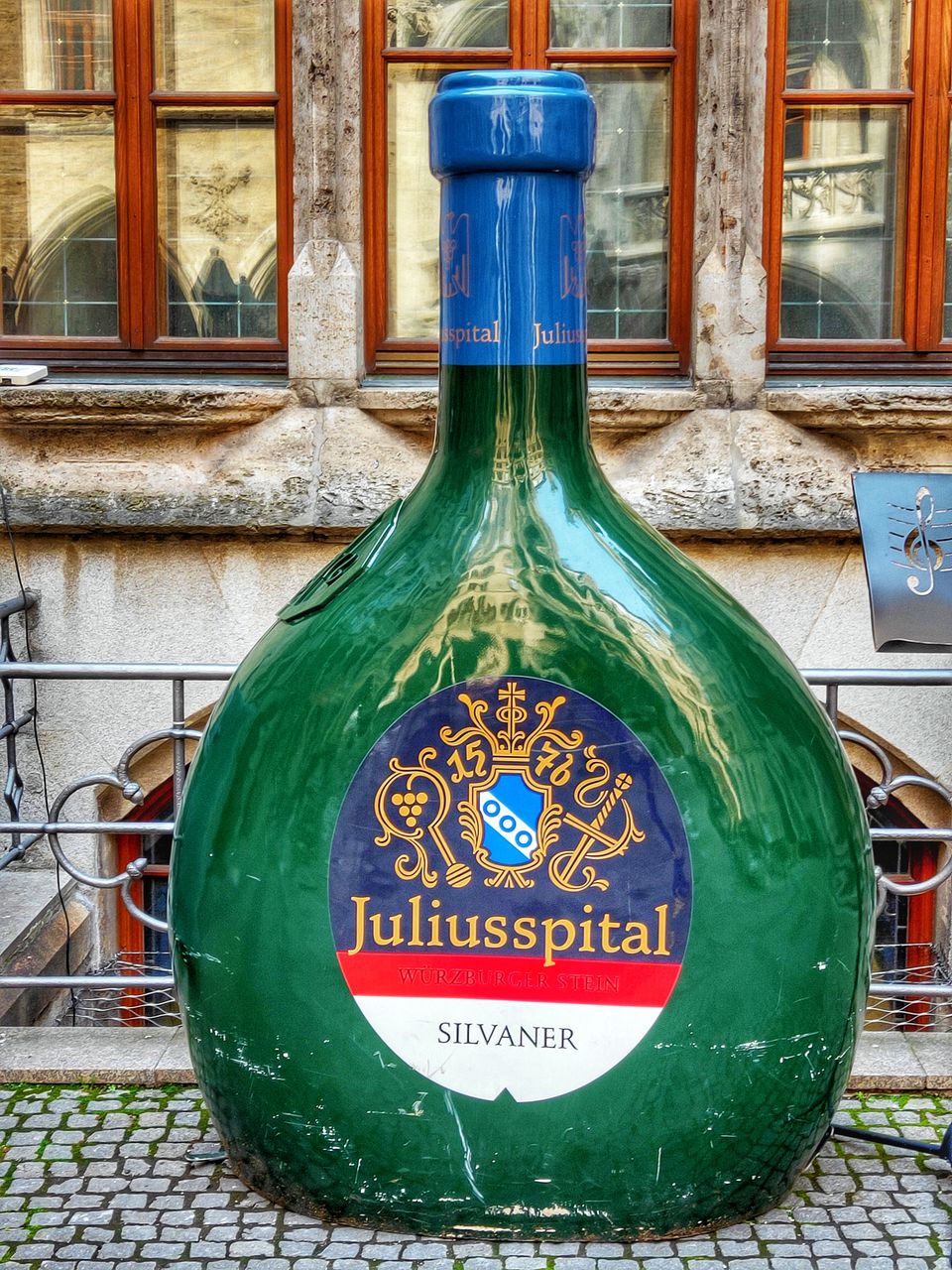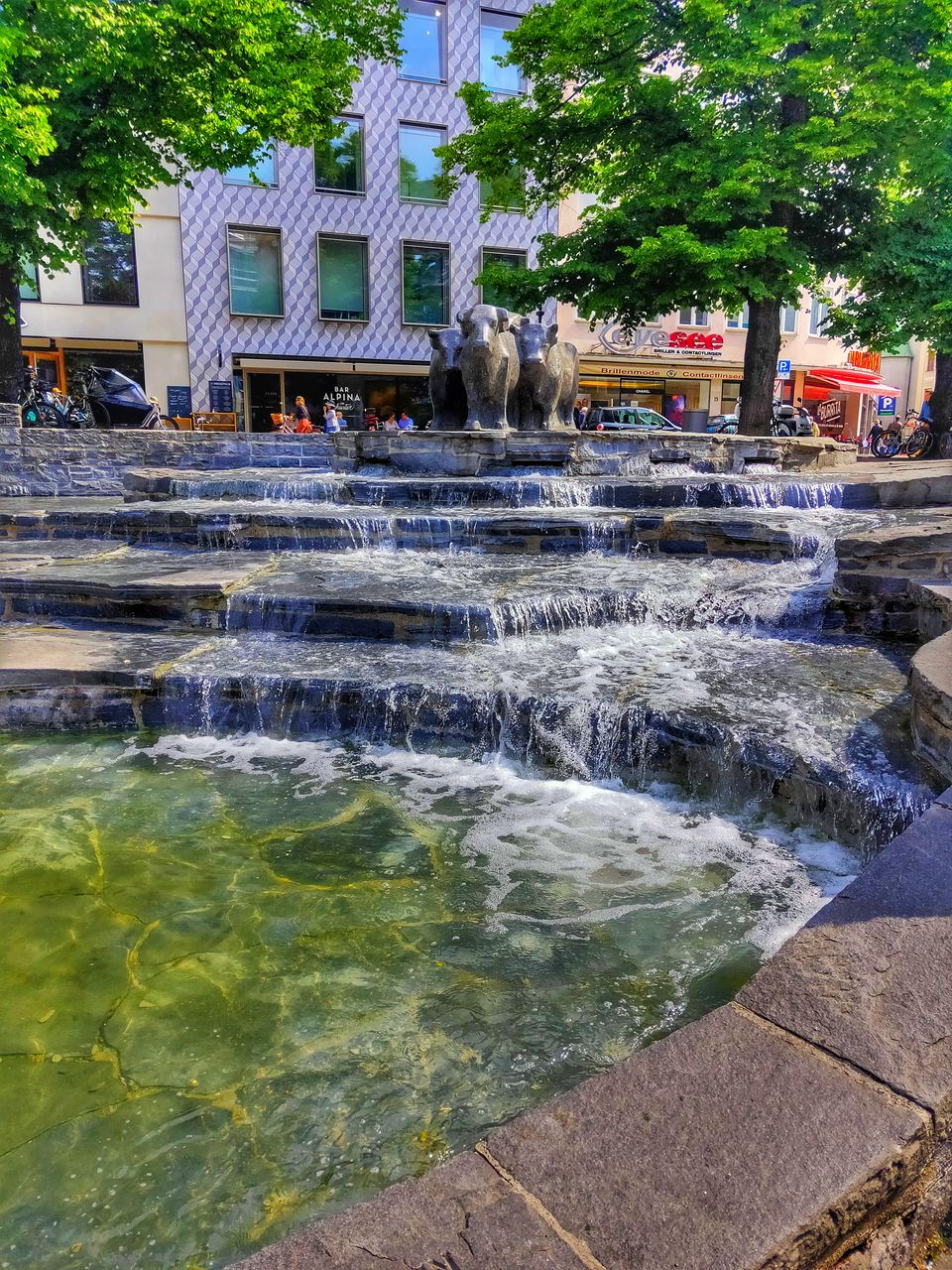 This church near Marienplatz has literally left me in the Aww. I just can't believe what I am seeing. With the stunning architecture and amazing intricate interiors. This place will leave you spell bound. Asamkirche in Munich. This church is an incredible vision of gold, frescoes and opulence. Asamkirche was built in the 18th century and gets its name from Architect Egid Quirin Asam, who built the church along with his brothers. The church is the best example of Baroque Architecture you can see. I loved the gleaming sunburst above the altar. The place is filled with beautiful artifacts and statues.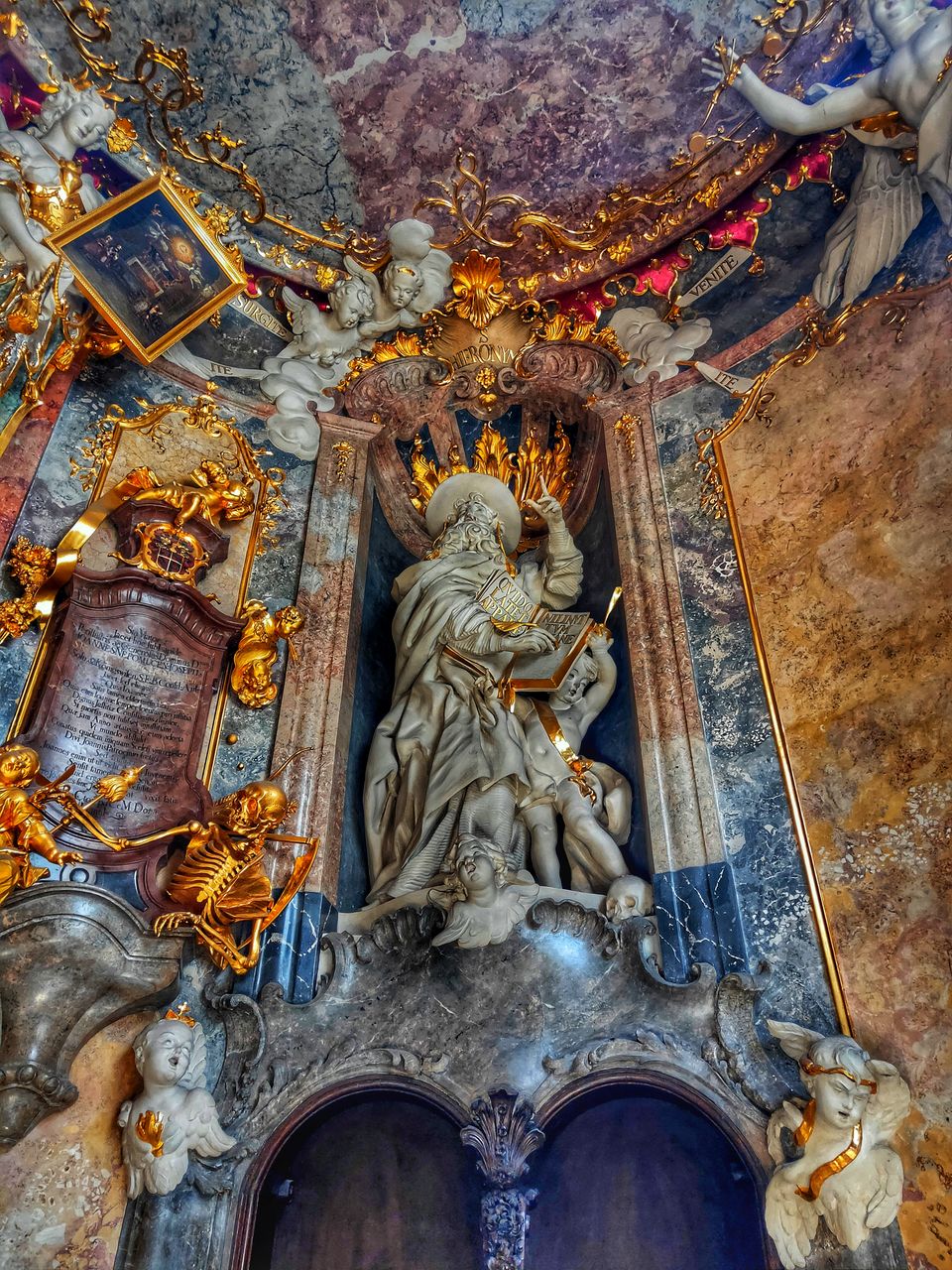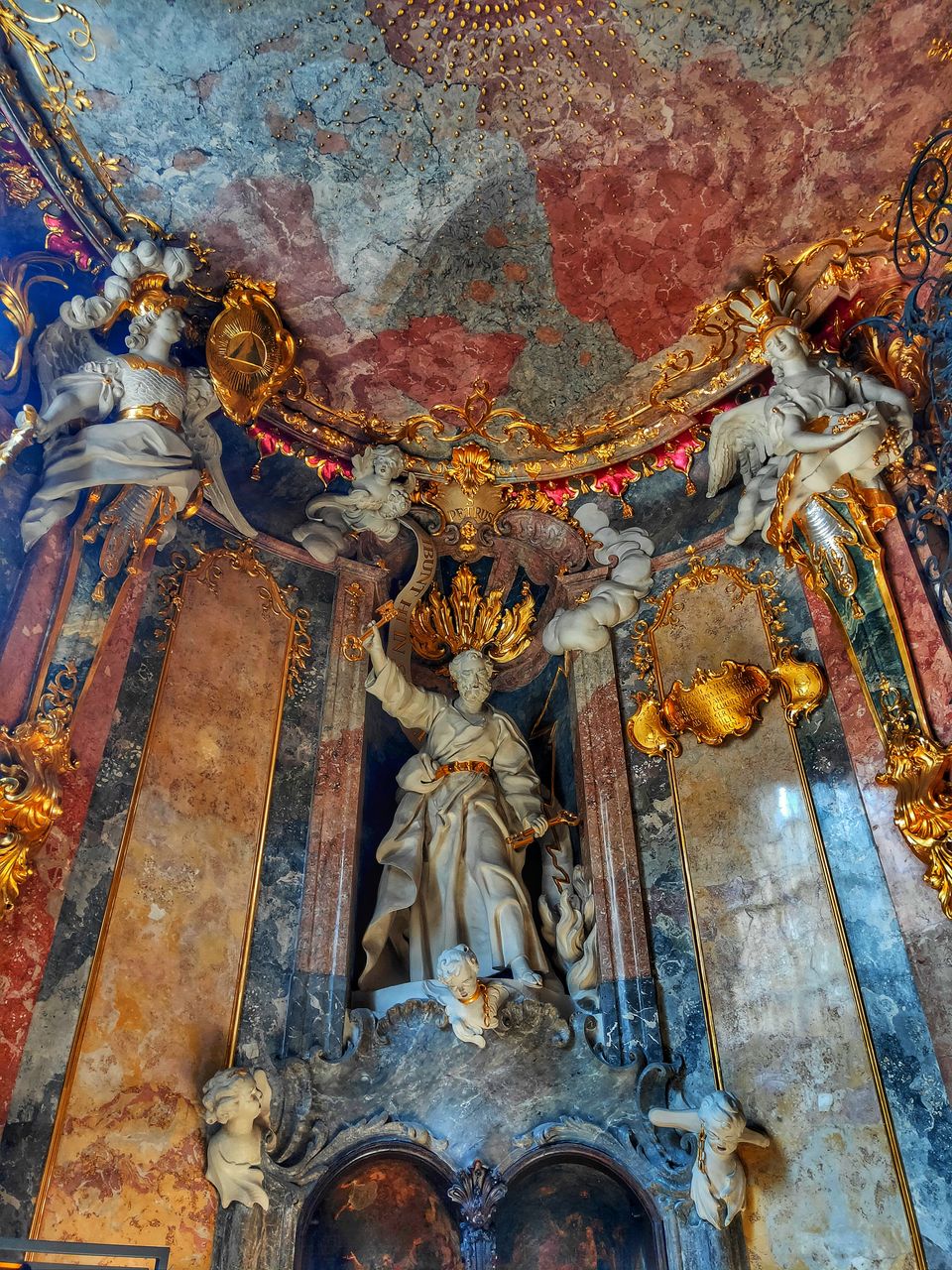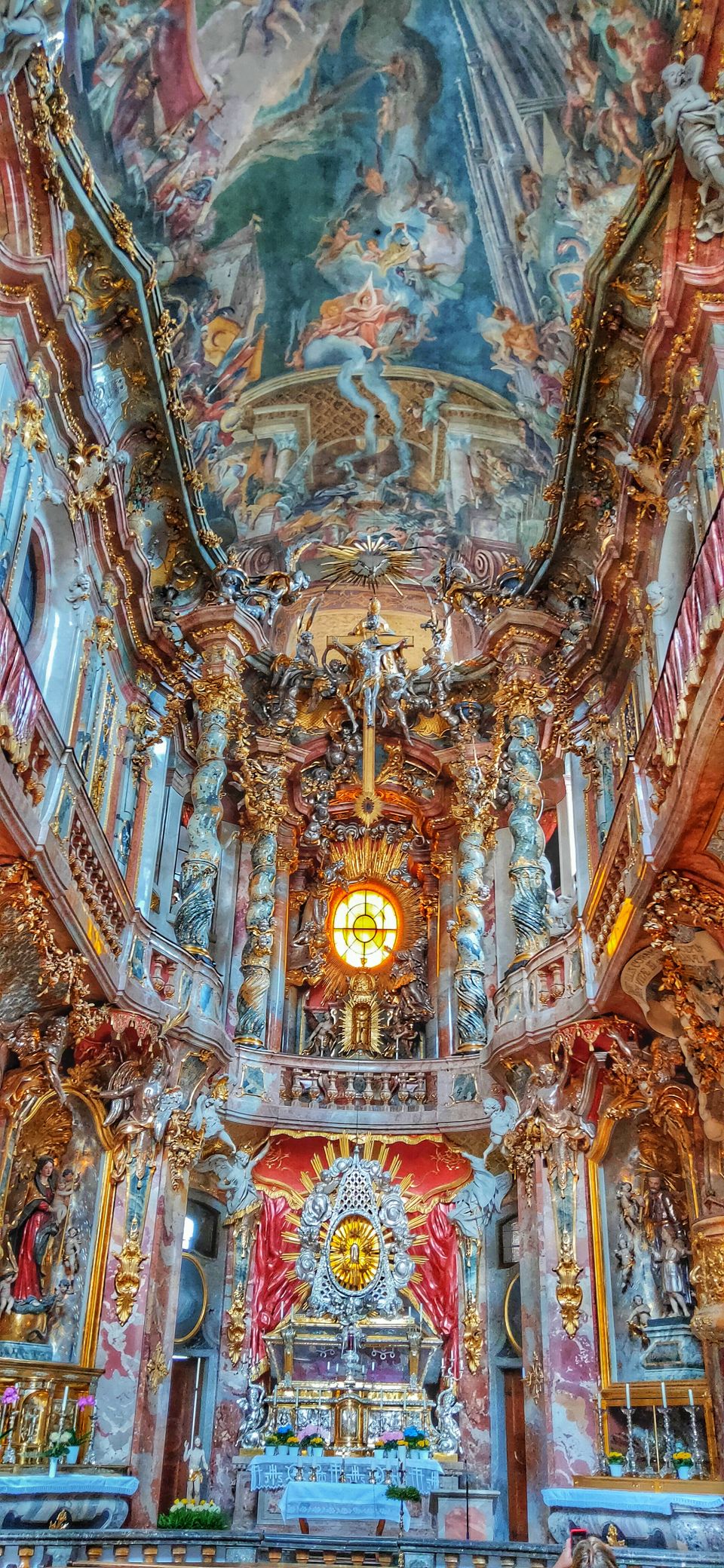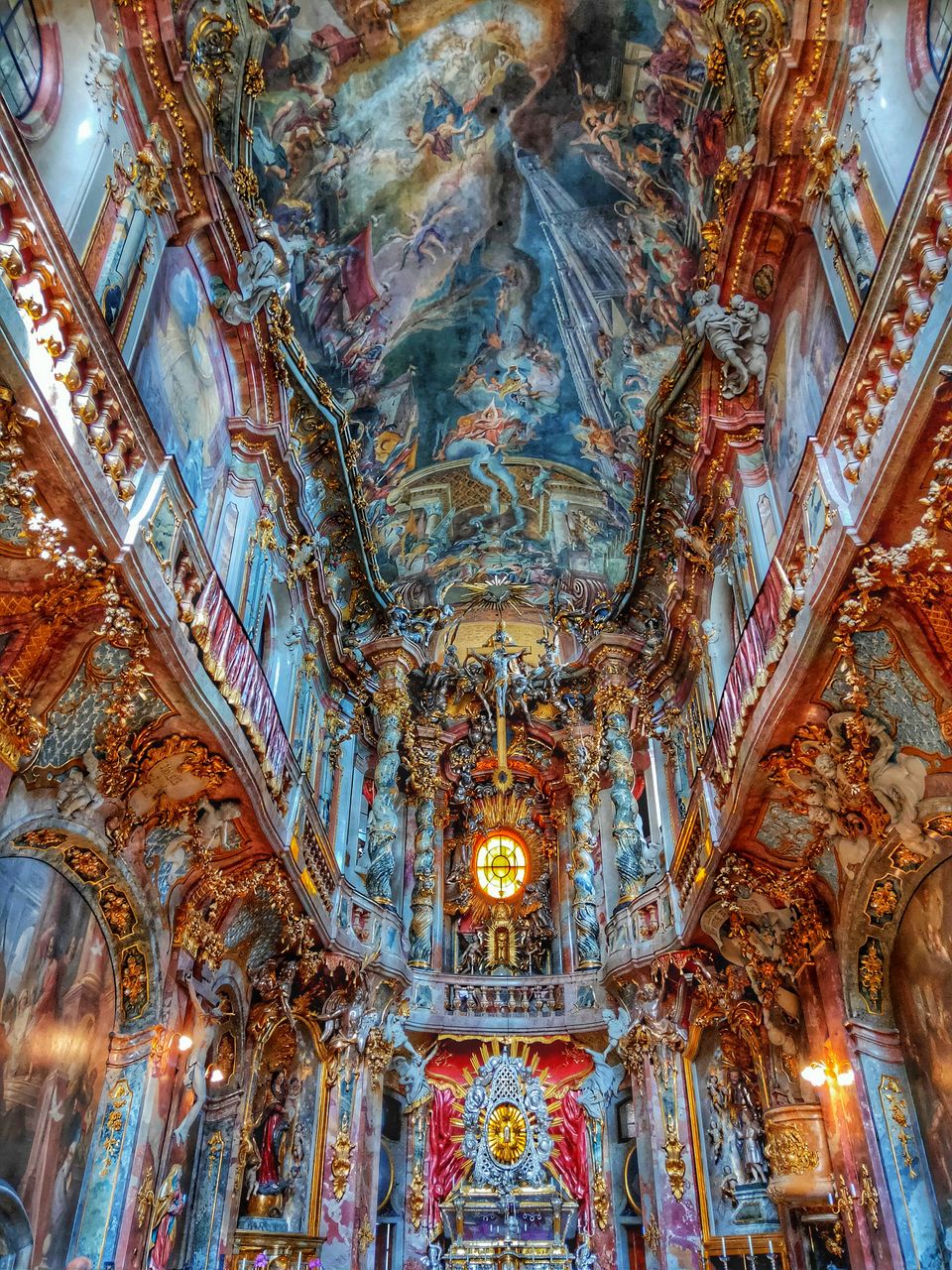 Here I am standing in front of Saint Peter's Church near to New Town Hall. The distinguished feature about this church is clock tower and there is a surprising thing as well which I will let you know in the upcoming part. St Peter's Church is one of the Munich's landmarks; the oldest perish church in the city. The church stands on a hill called Petersburg, which is the only noteworthy elevation within Munich's historic old town.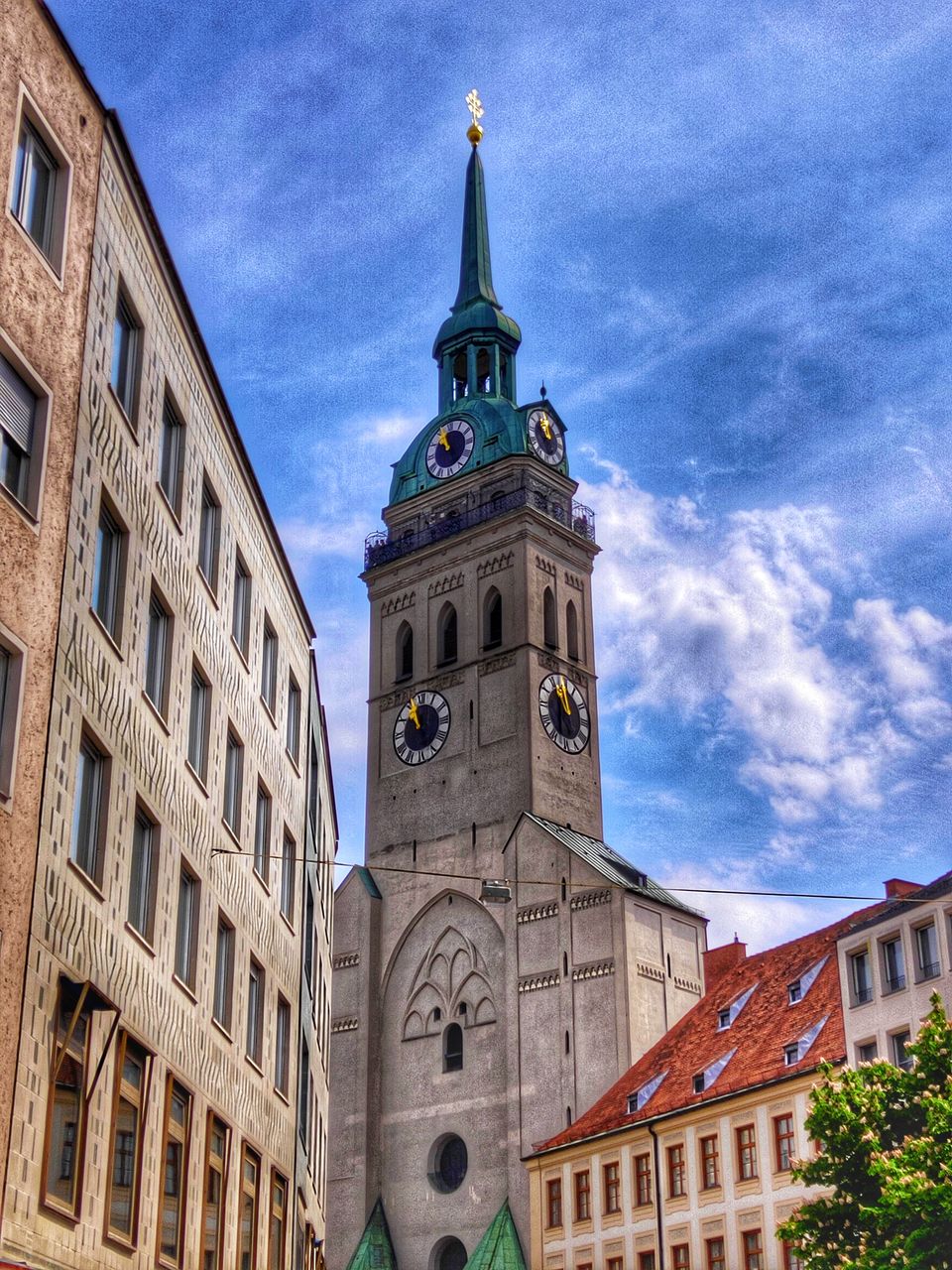 Can somebody pinch me please? Well I cannot decipher what I am feeling by being at this place. This stunning view of Munich looks beyond beautiful. As I mentioned about the surprising element of Saint Peter's Church. So here, I am at the top of the church. Climbed over some 300 stairs for this and believe me this view makes up for all the efforts.
This is definitely one of the highlights within Munich. One can see the entire Marienplatz at once. The view of the entire city center, the iconic symbol of Munich, the frauenkirche and beyond can be seen easily. The view alone can make the sore leg worthwhile. When I visited Munich the frauenkirche tower was closed off for people due to maintenance. It serves as the cathedral of the Arch Bishop of Munich and is located at center.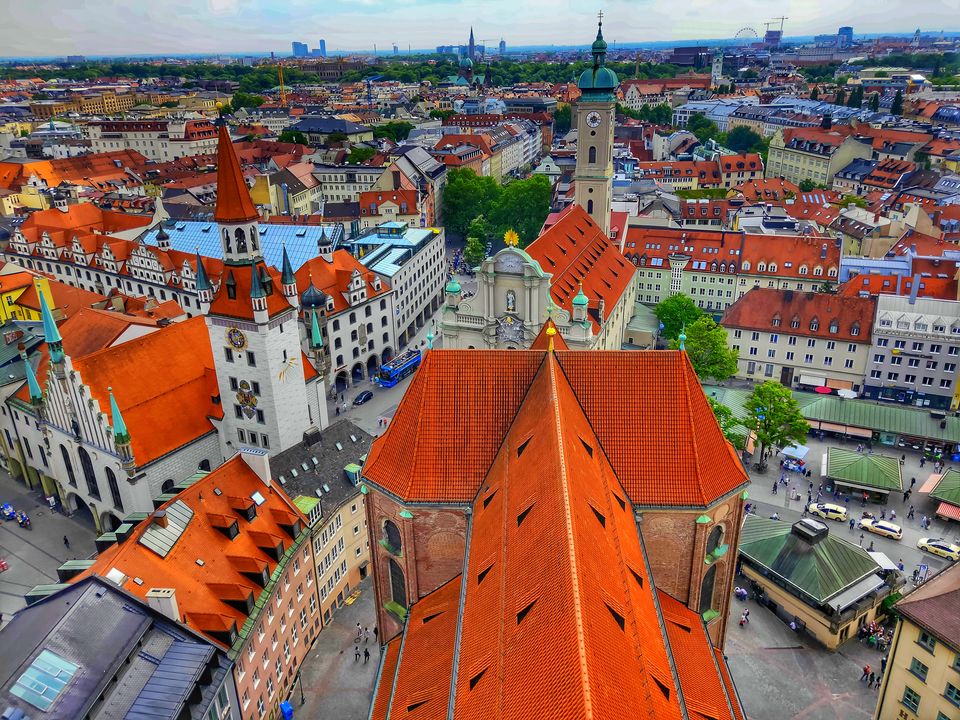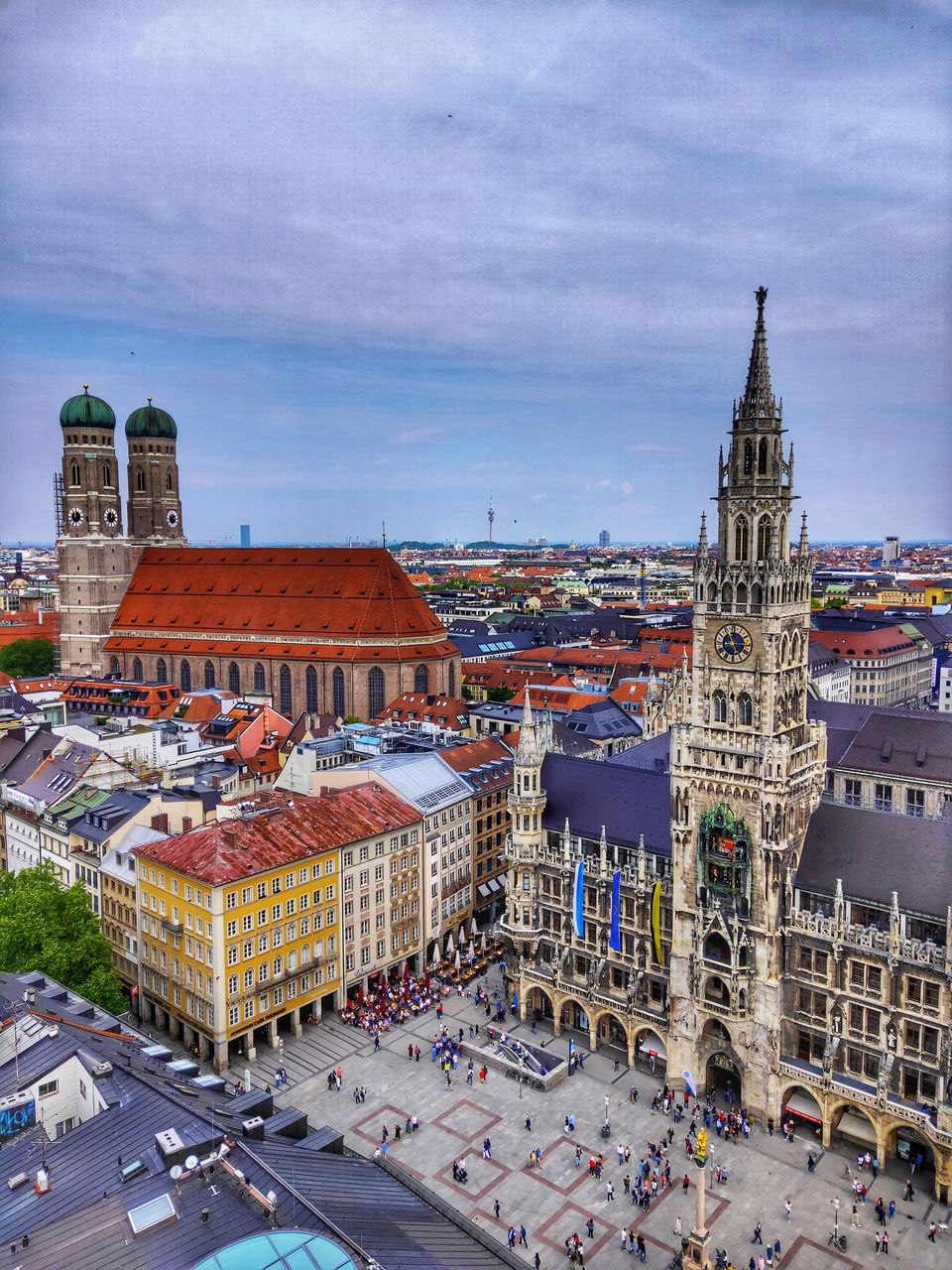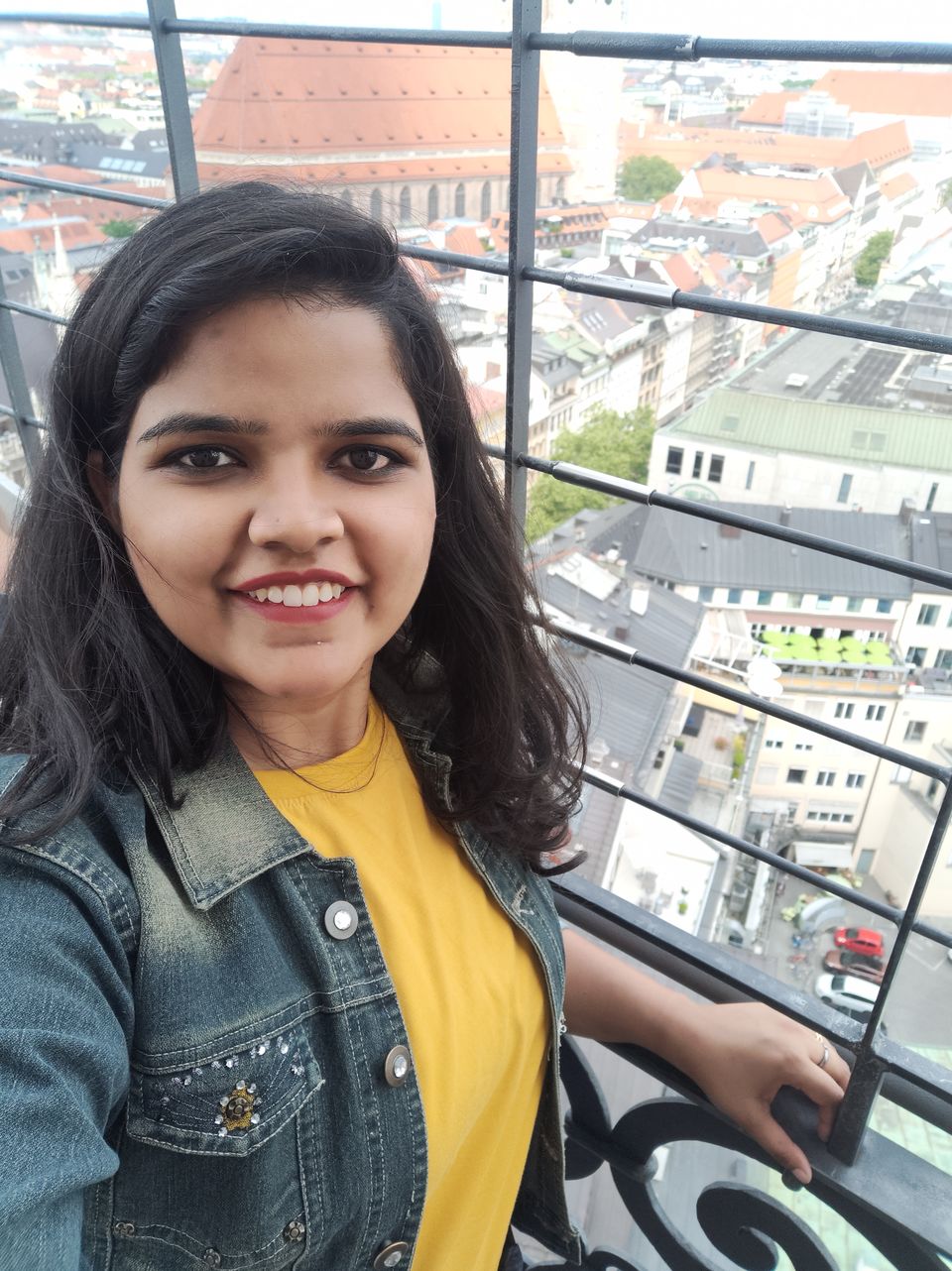 Although it is hidden by scaffolding, step back and look at the stunning tower before entering the church. Theatine Church- This Italian high-Baroque style Catholic church located in Munich's Odeonsplatz was built in 1663 to 1690 is stunning inside and out. The mix of great architectural significance with stunning interiors.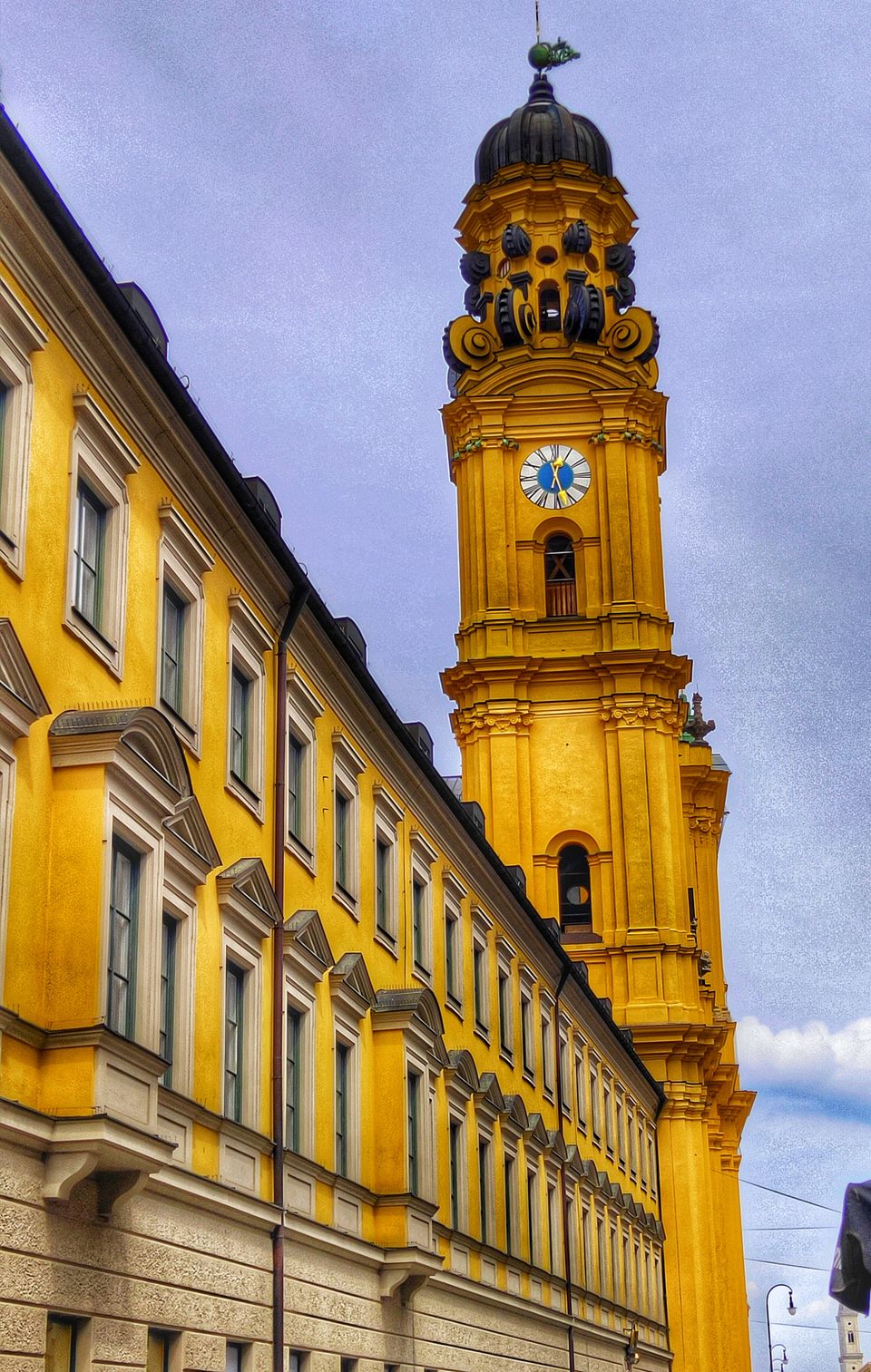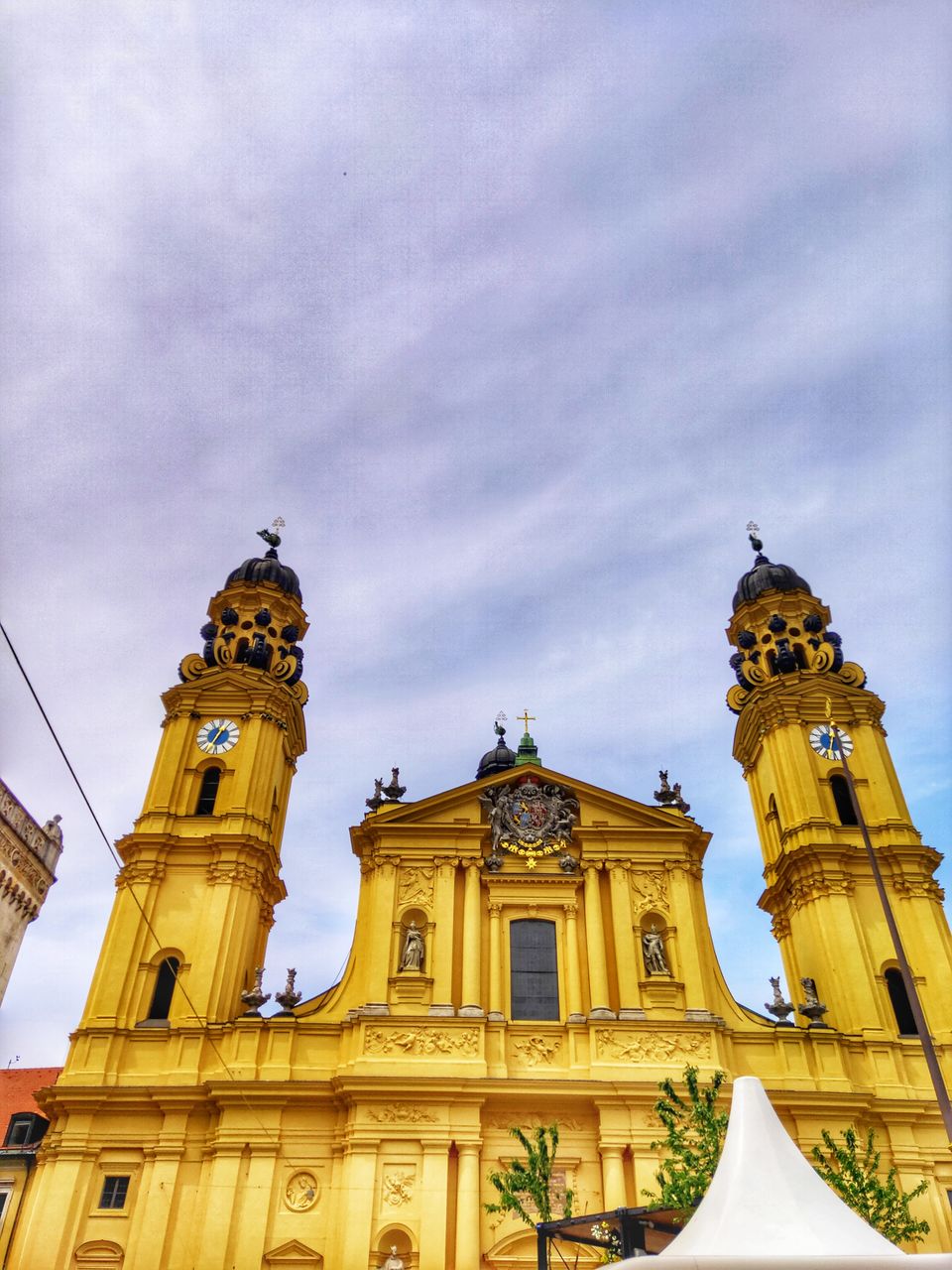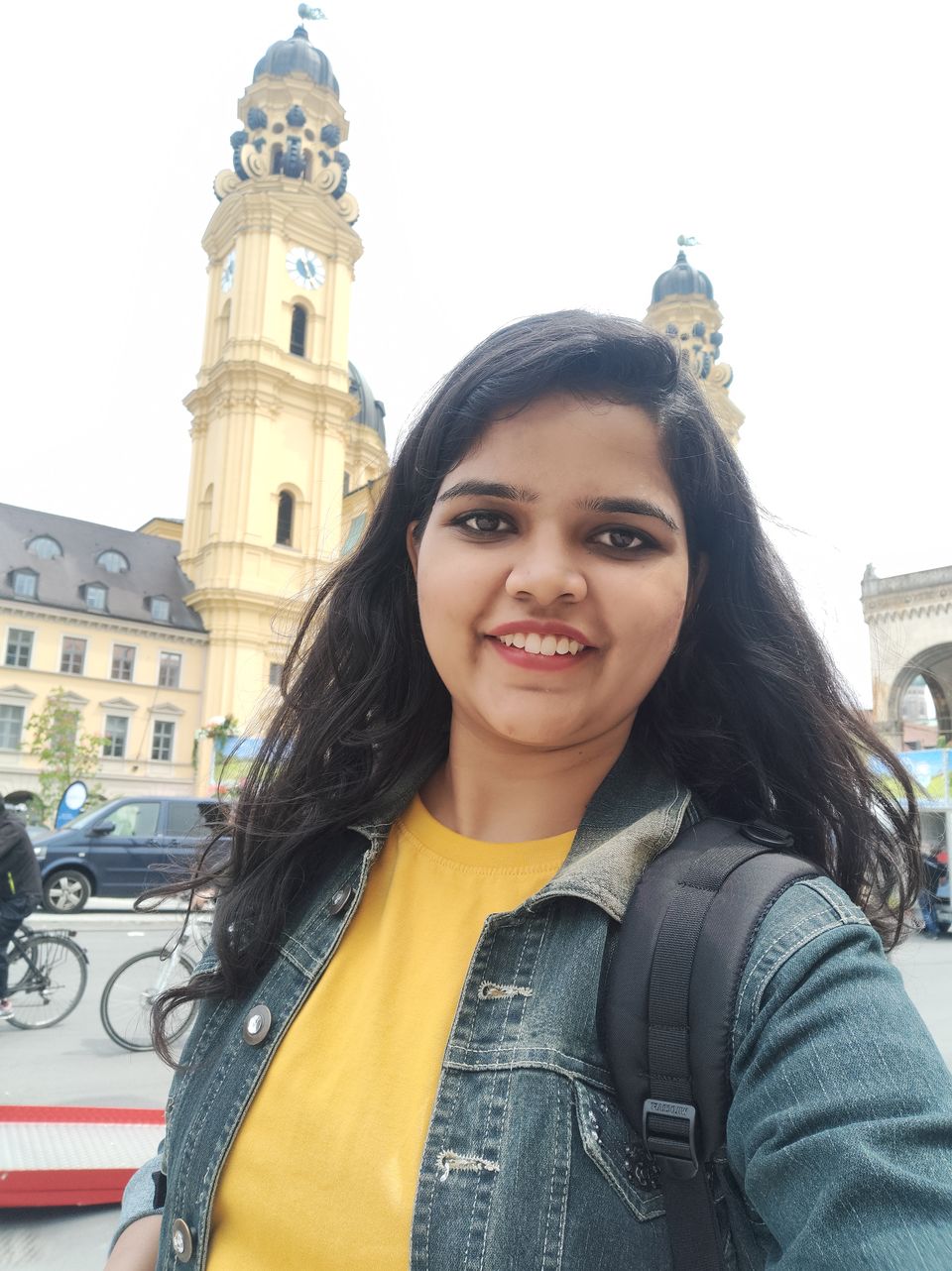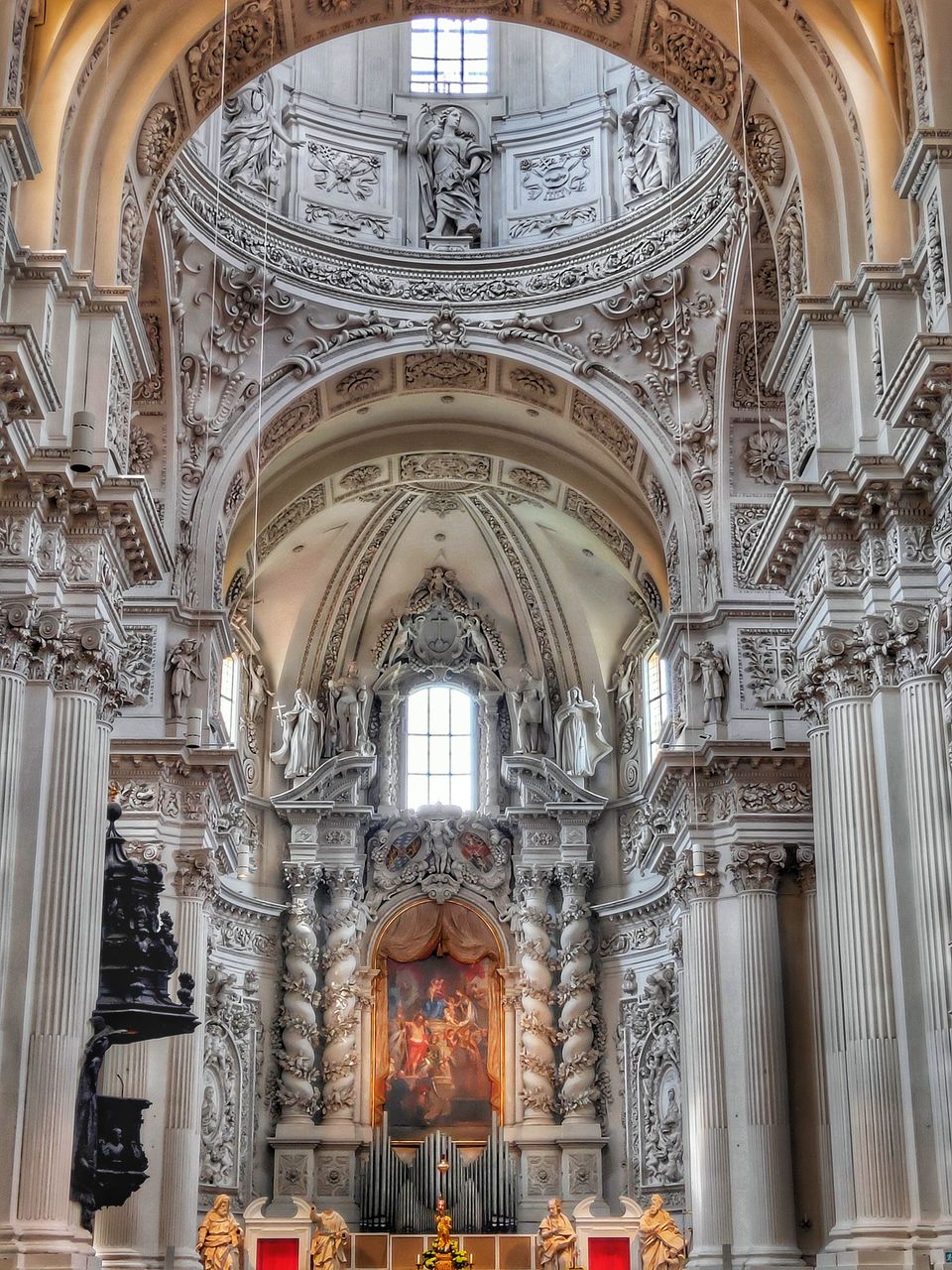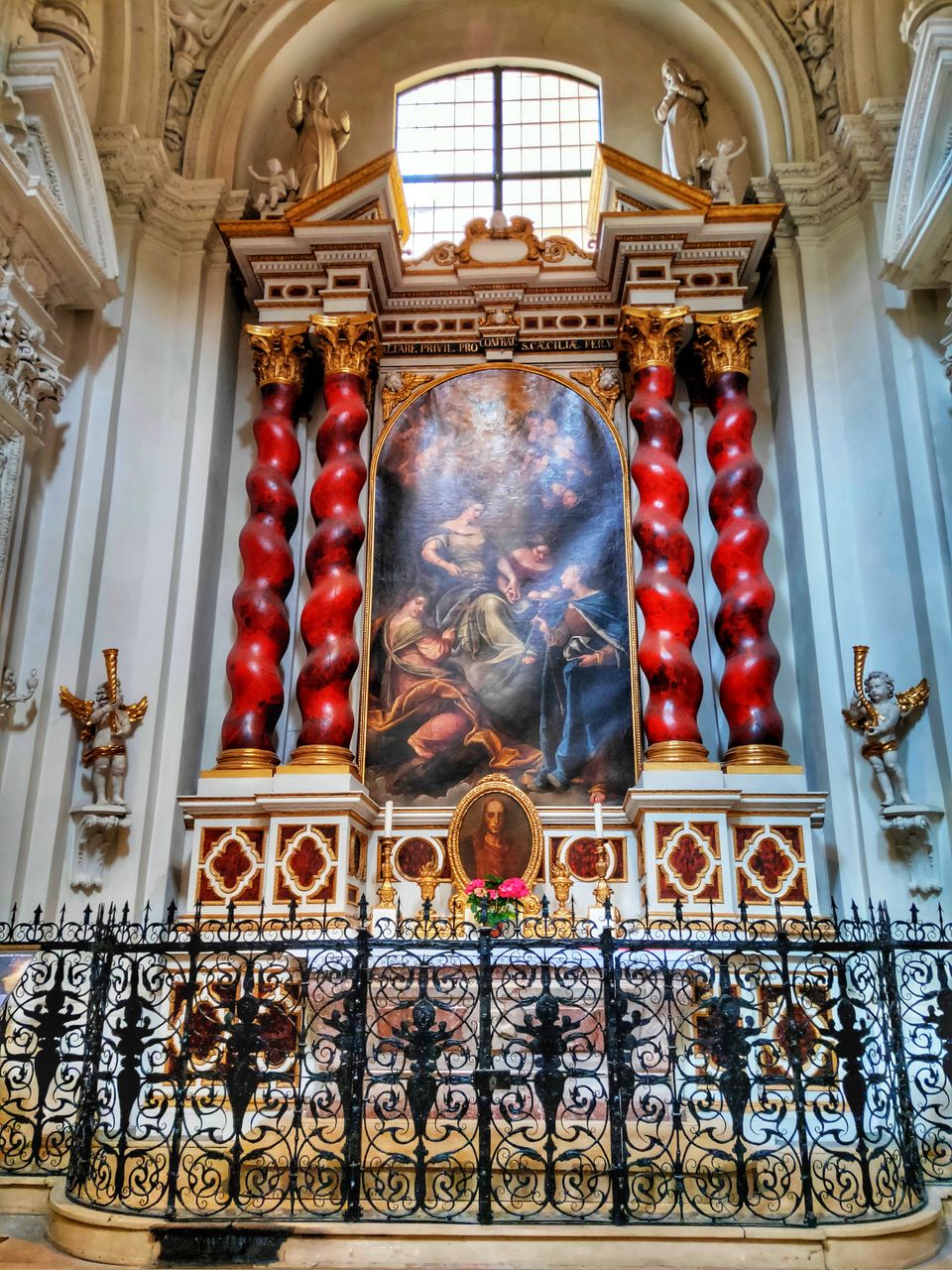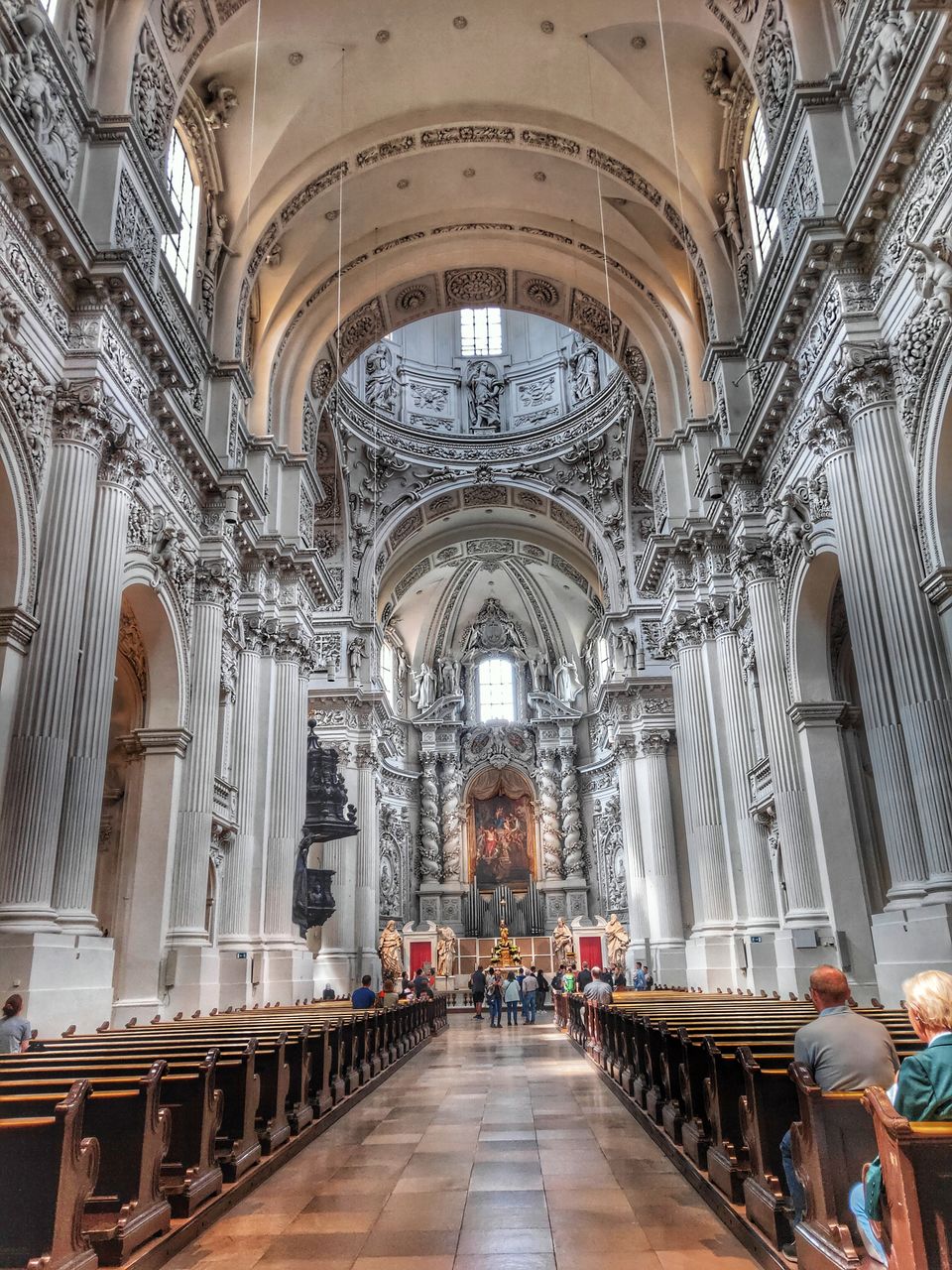 Next to Church⛪, lies the Field Marshalls hall – Feldherrnhalle. In front of hall lies the Odeonsplatz, a large square built as a tribute to the Bavarian army that fought in the Franco -Prussian war. In addition two lions Grace the steps. It's is said that one is growling at the residence and other is keeping its mouth shut towards the church.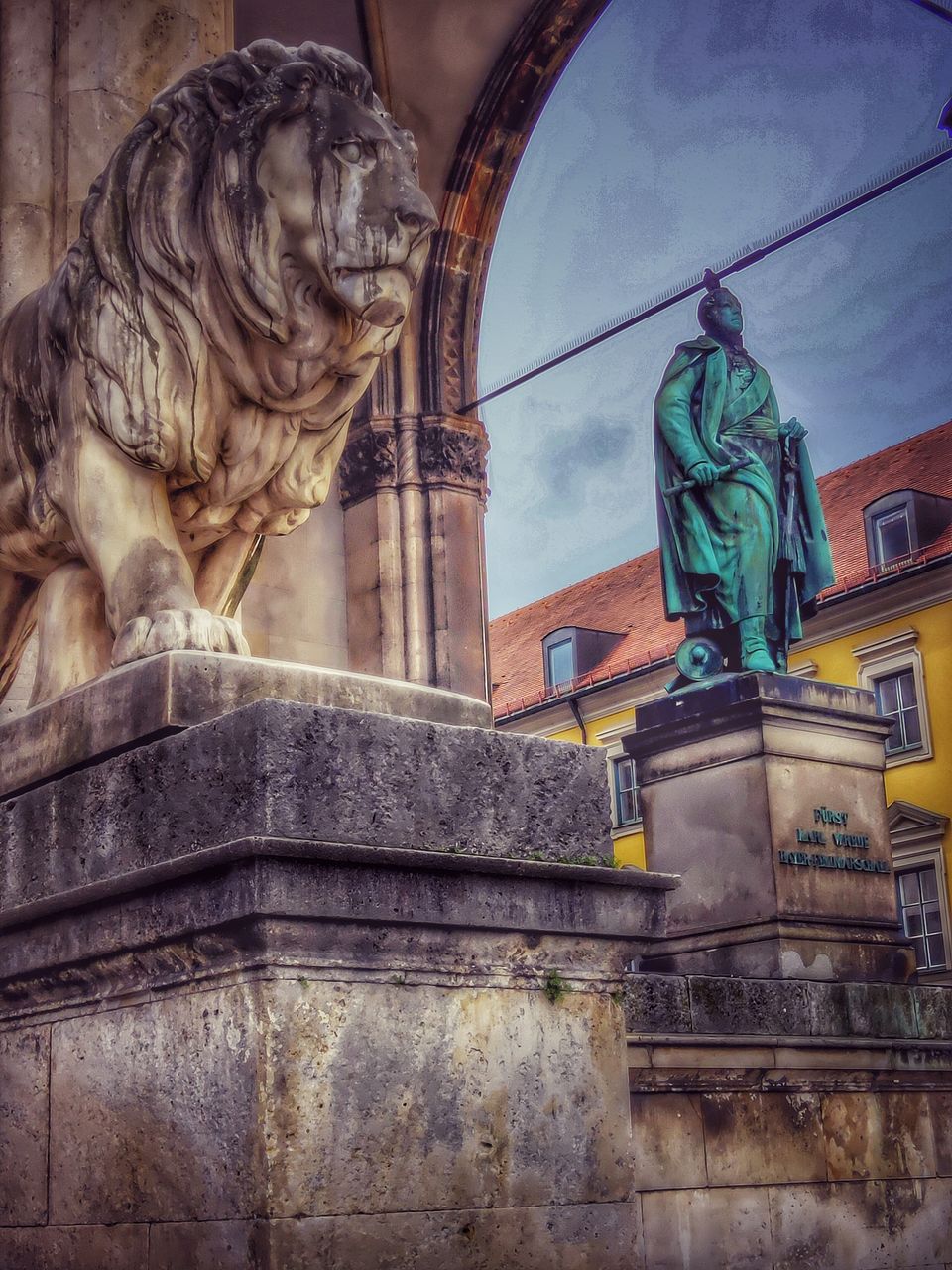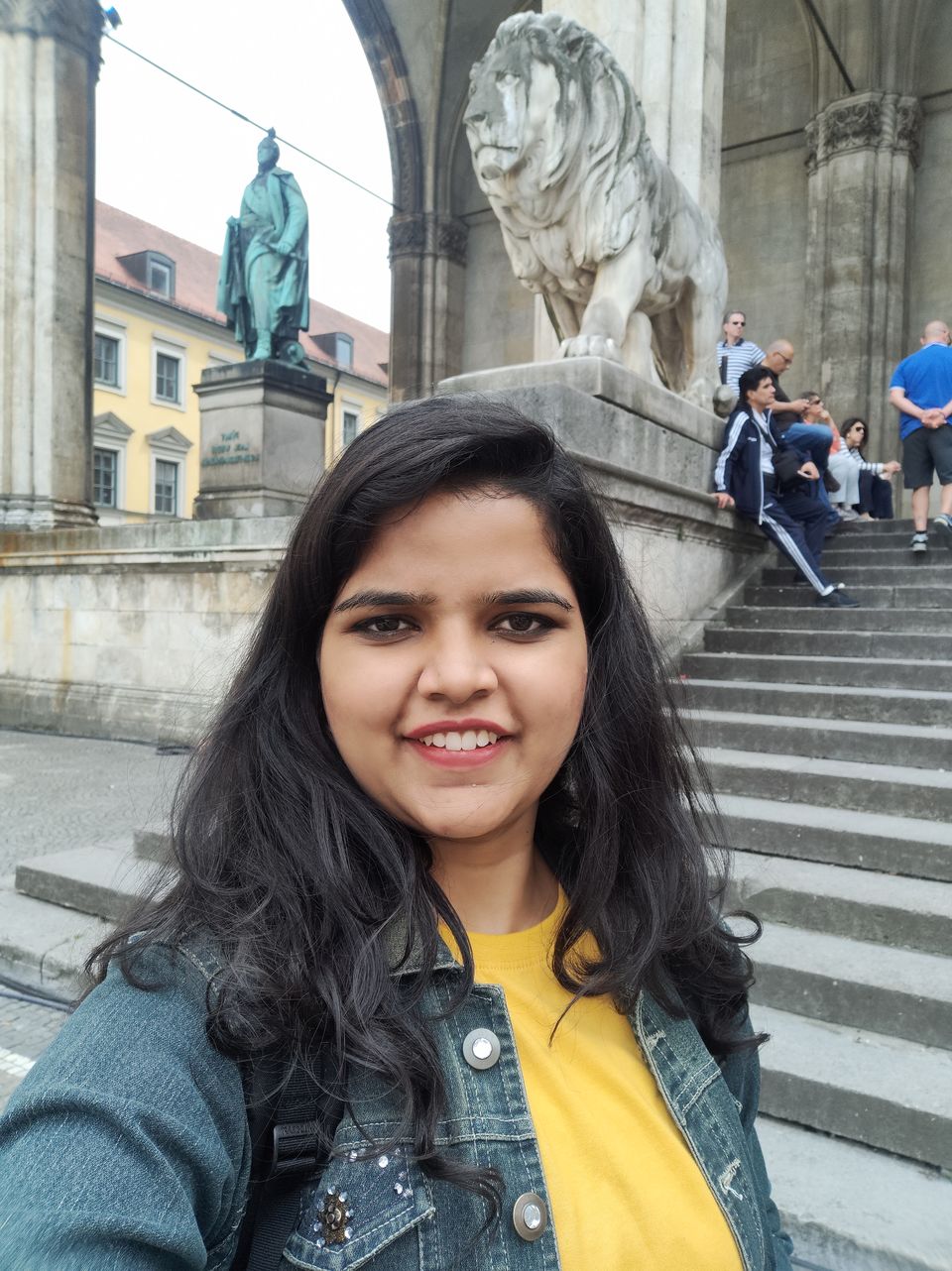 Here we go, literally found myself gushing over this architectural symmetry of Saint Michael Church. With a history, which dates, back to 15 century, this church serves as a center of counter Reformation.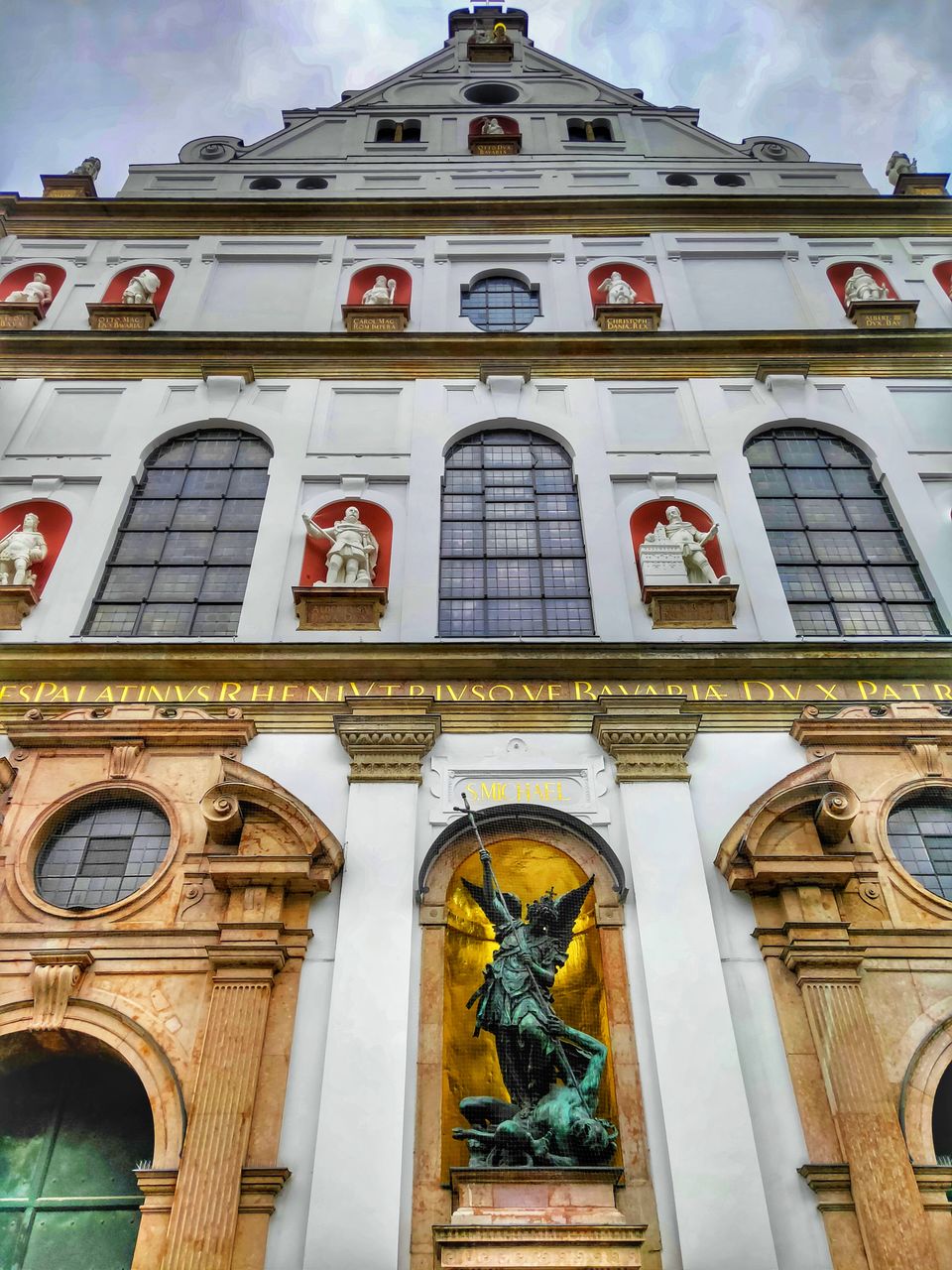 I guess the longest I have foot walked ever, out of the places I have visited; Munich tops the list with much Margin. Walking on the streets has made this trip more amazing than through Bus or Tram. Time for pause and recharge, and what better way than having same cappuccino. Got myself a quick coffee from a store on the way. Soaking in some warmth because it has started to drizzle now.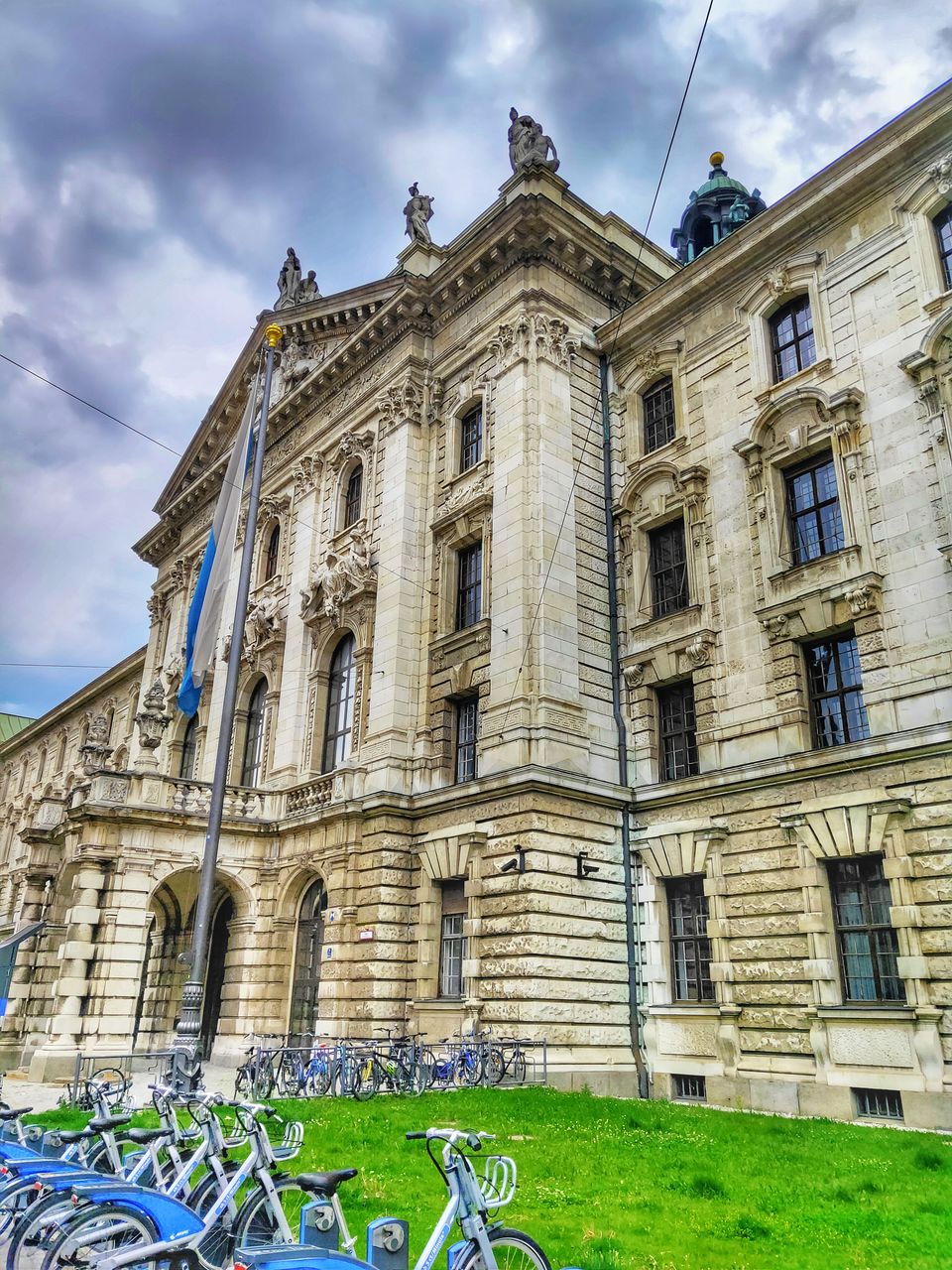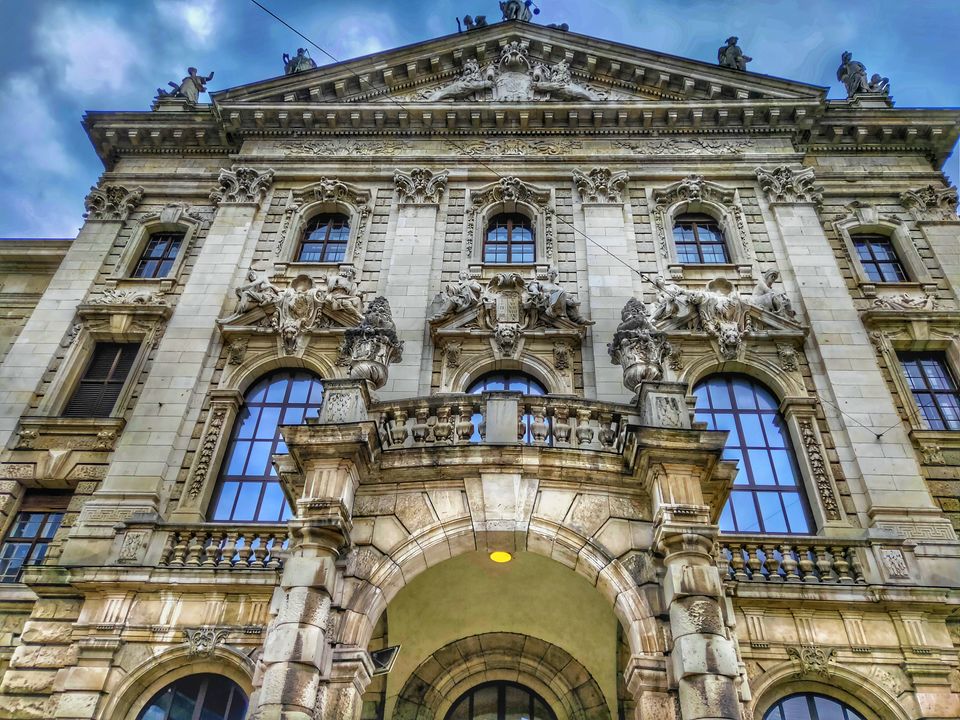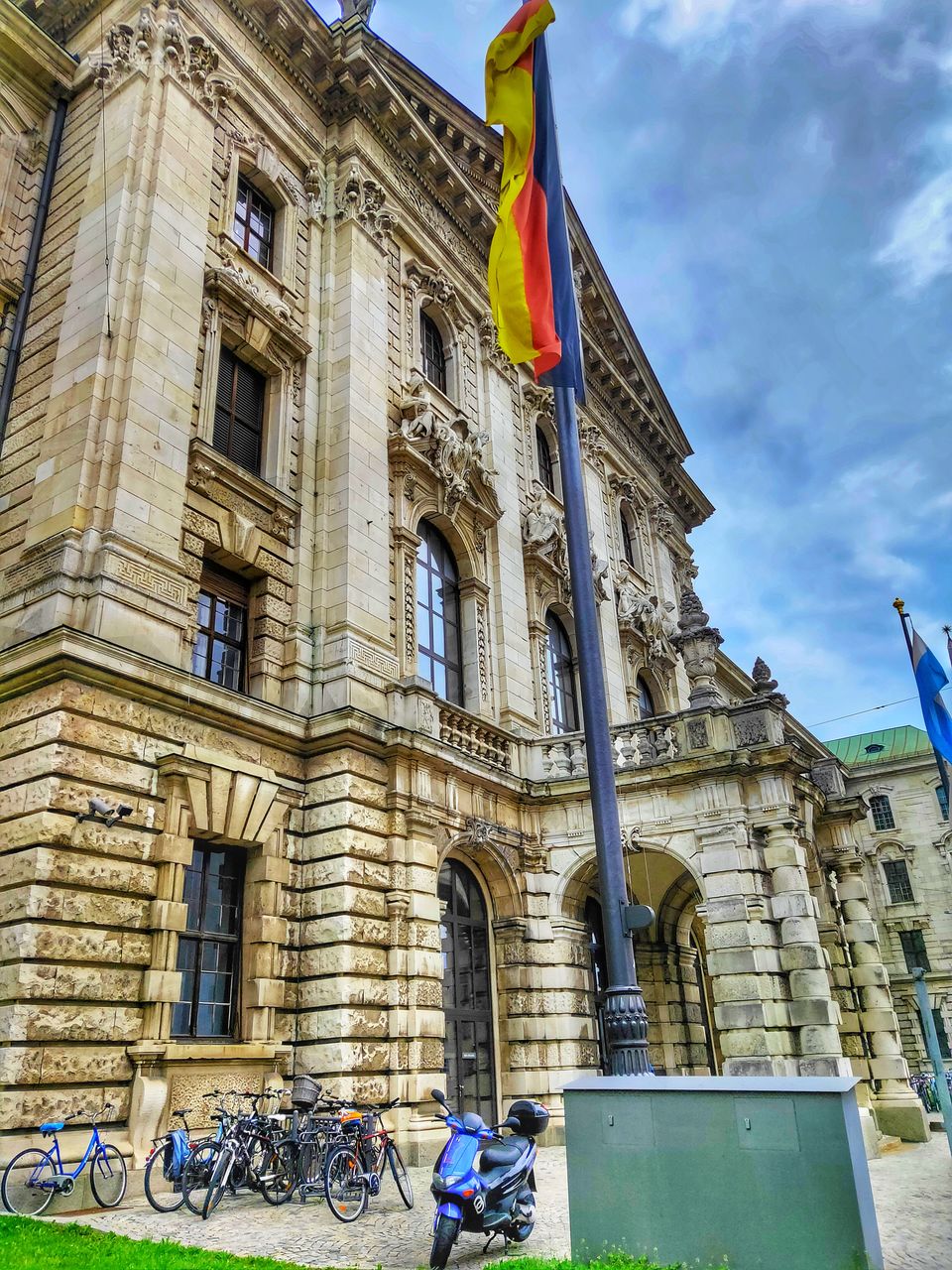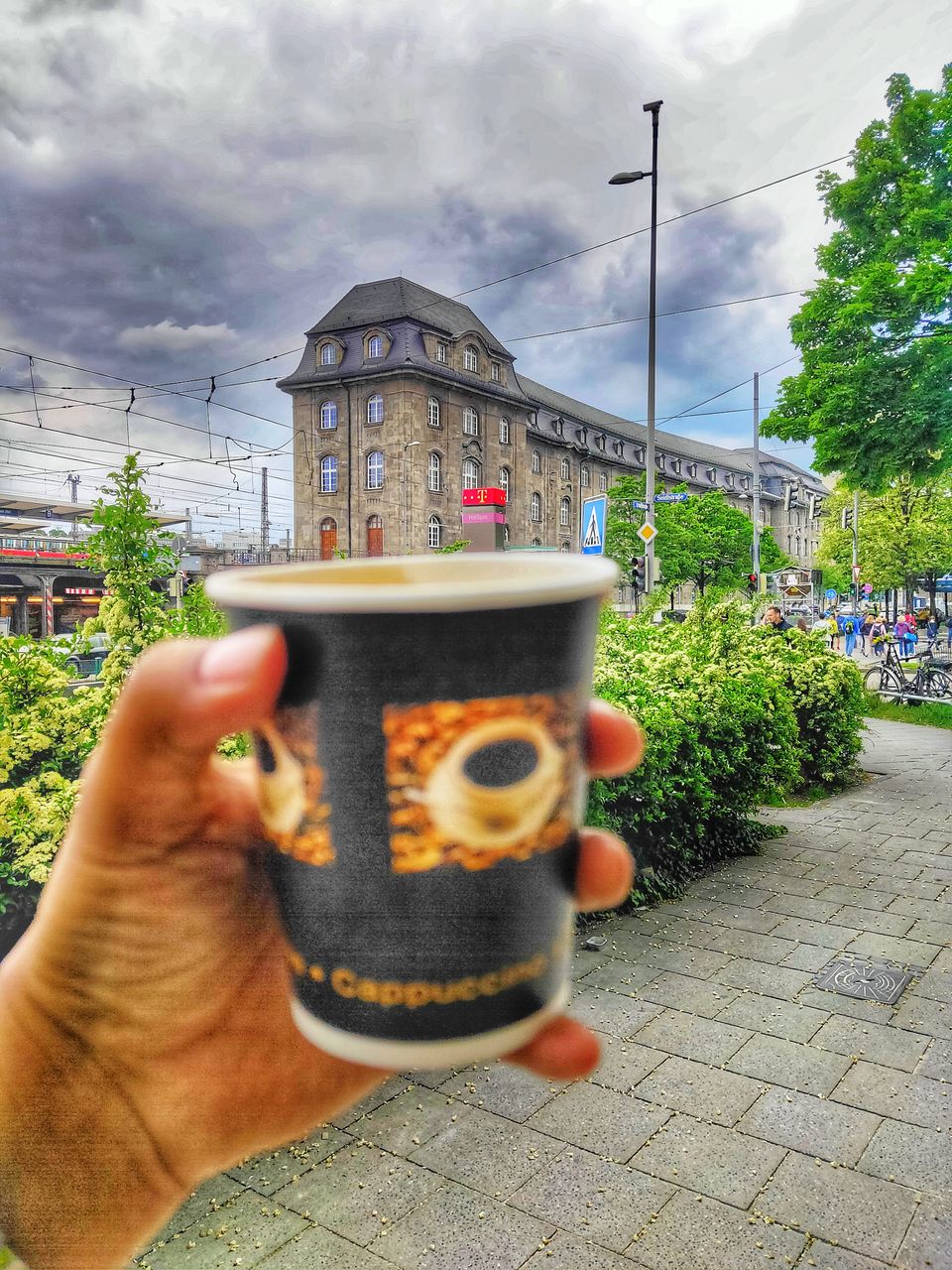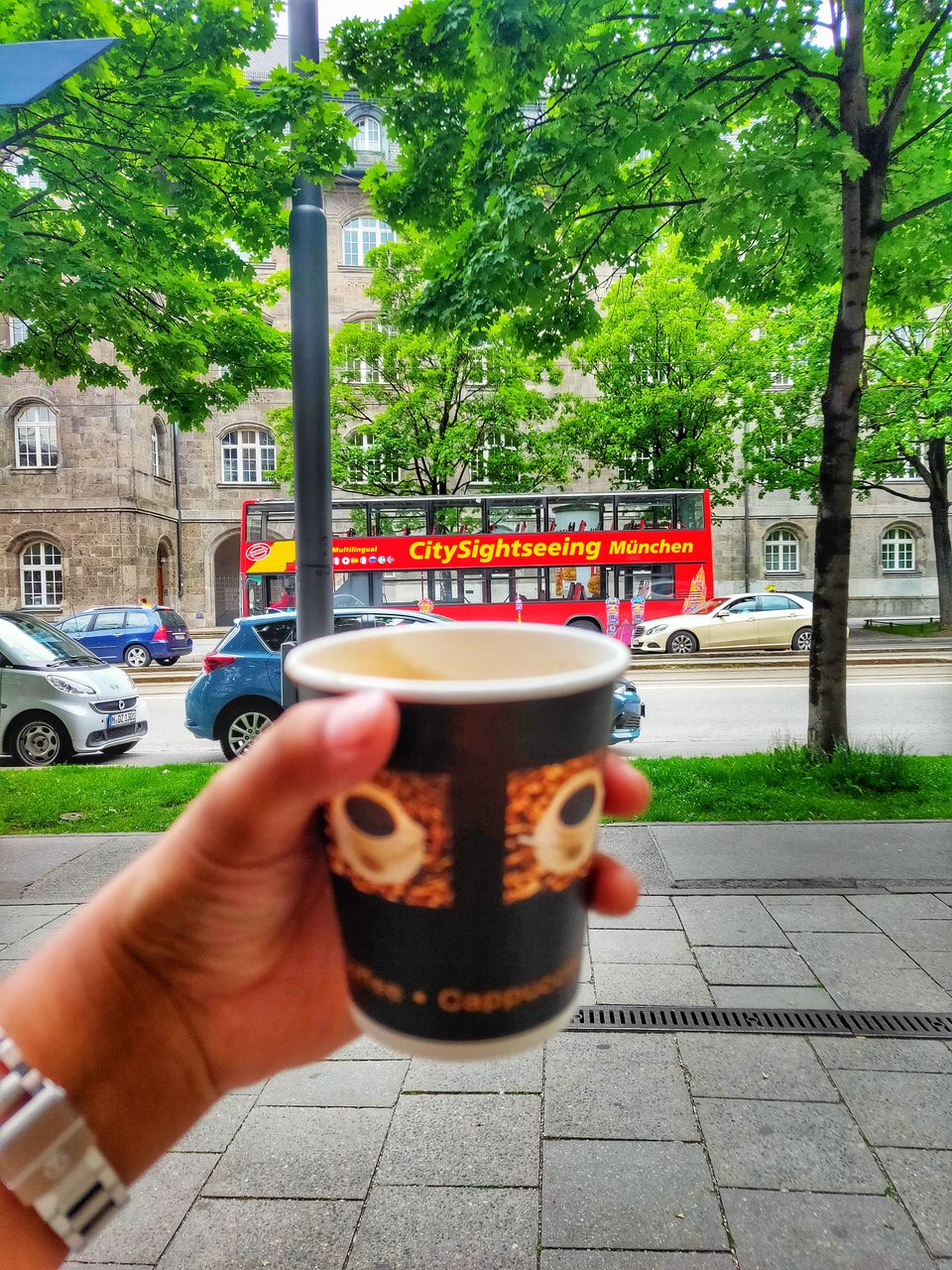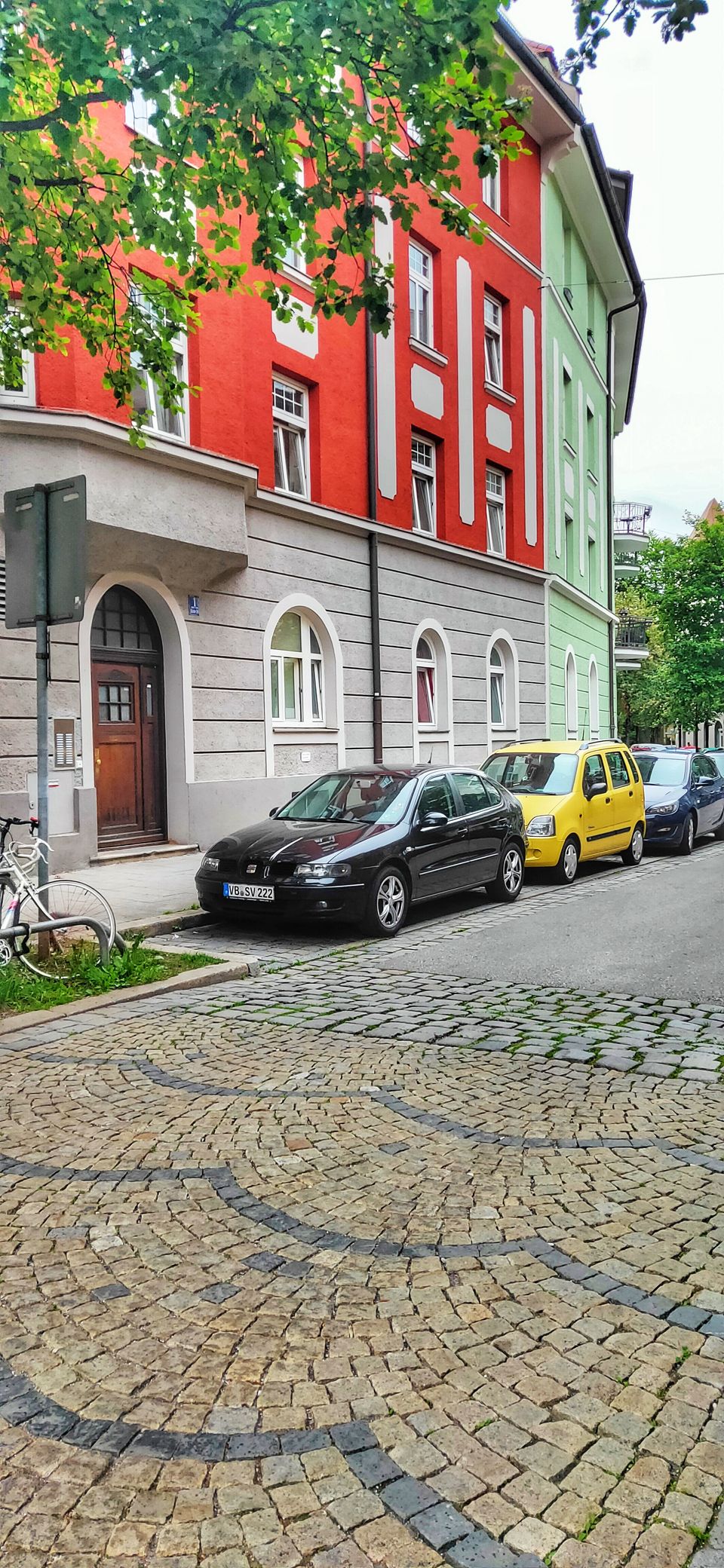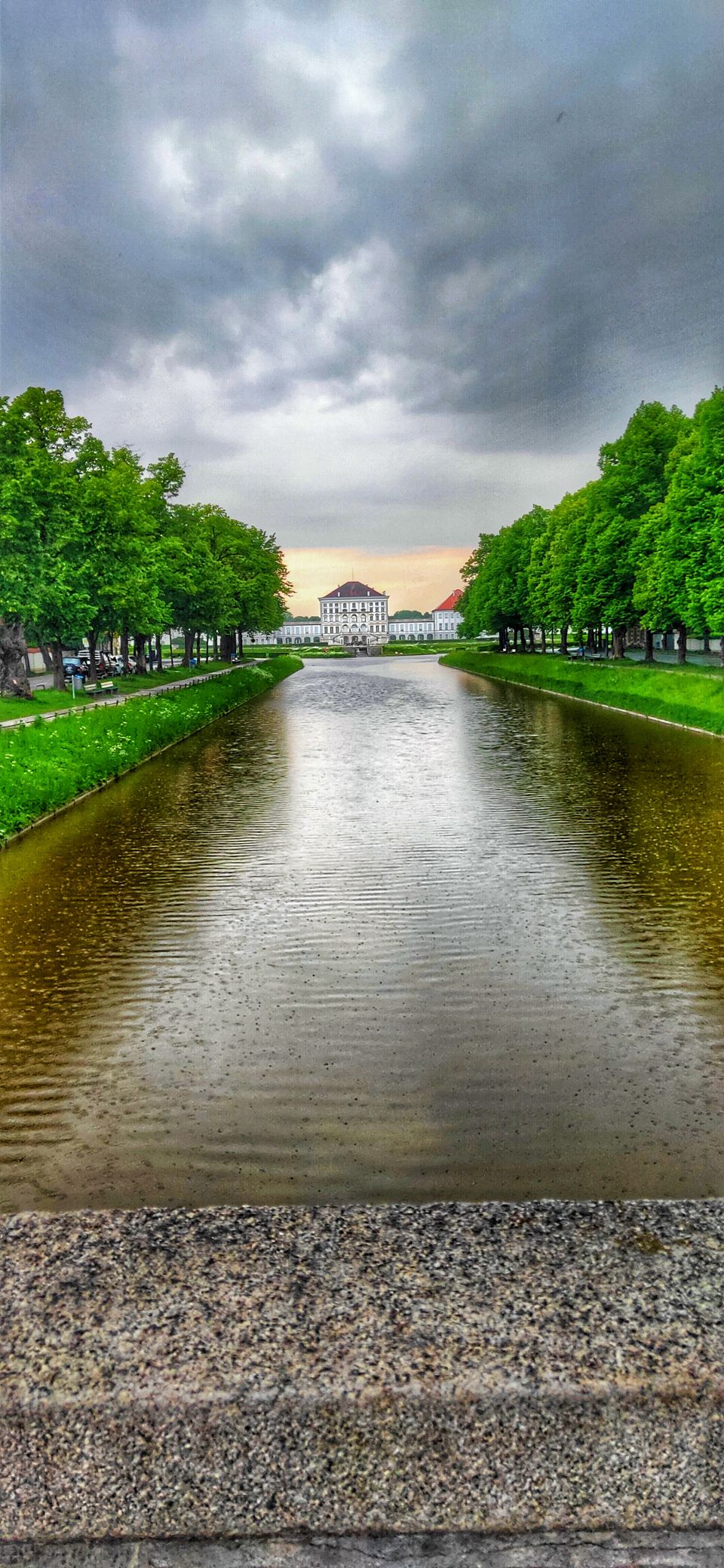 Starting of my day 2 in Munich by walking around and finding out this beautiful spaces filled with urban poetry. This splash of colors really brightens up the day. Walking down my way to English Garten.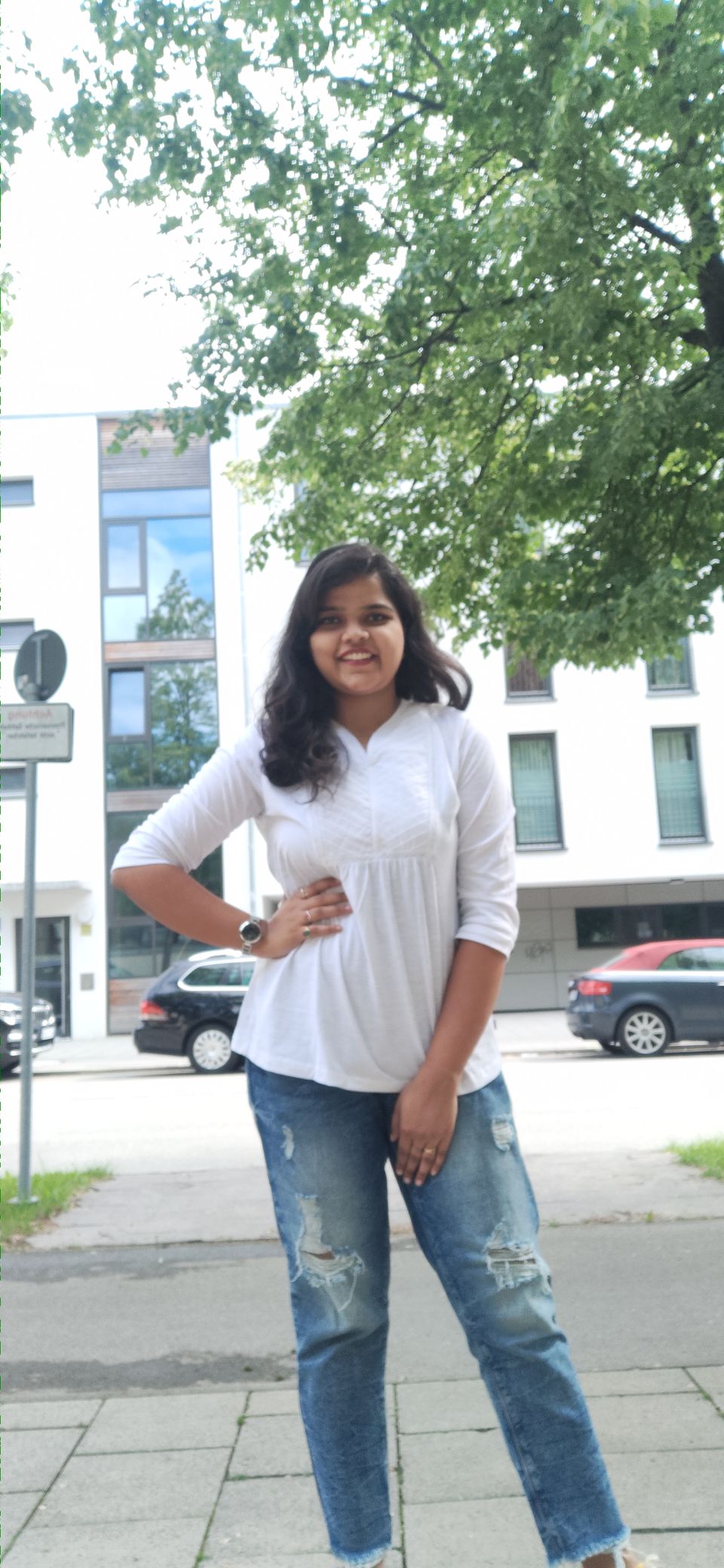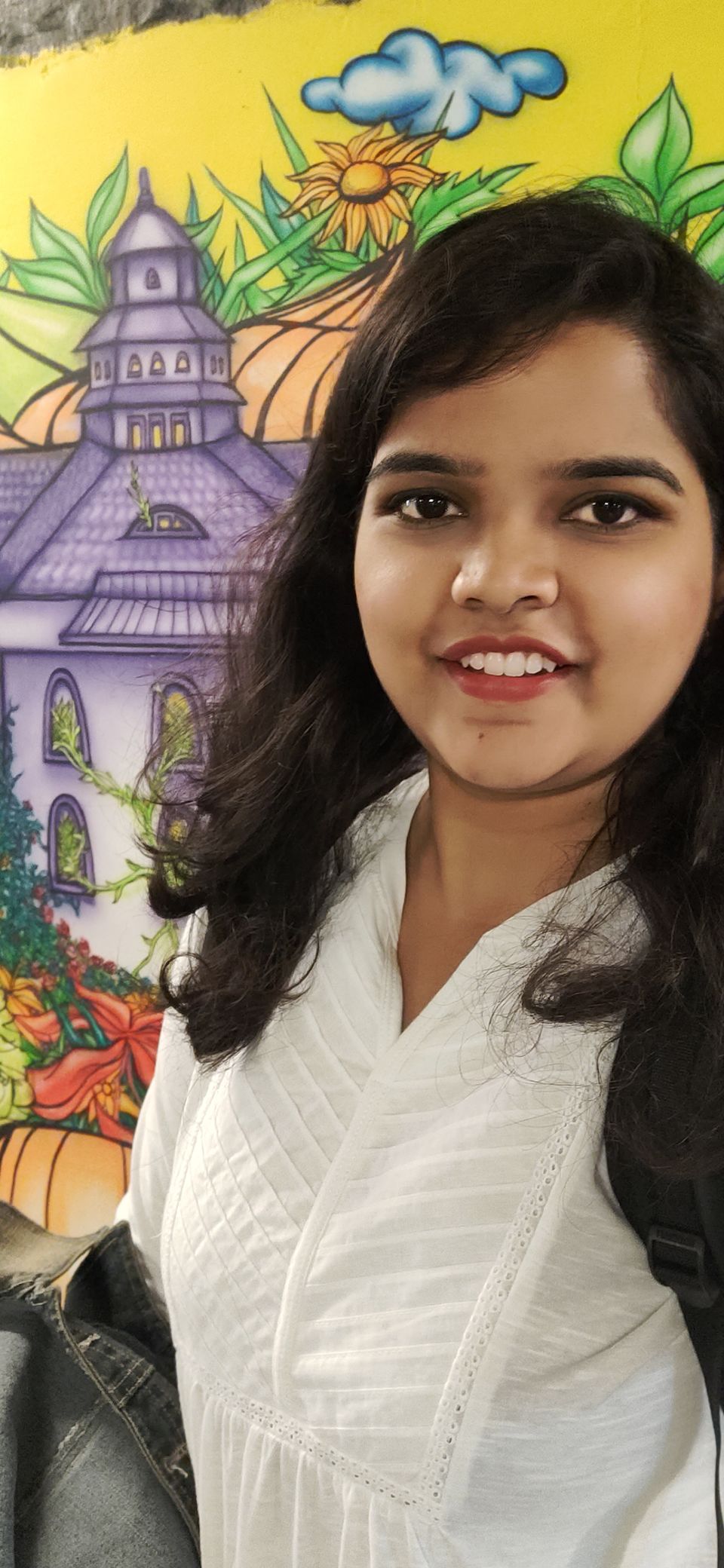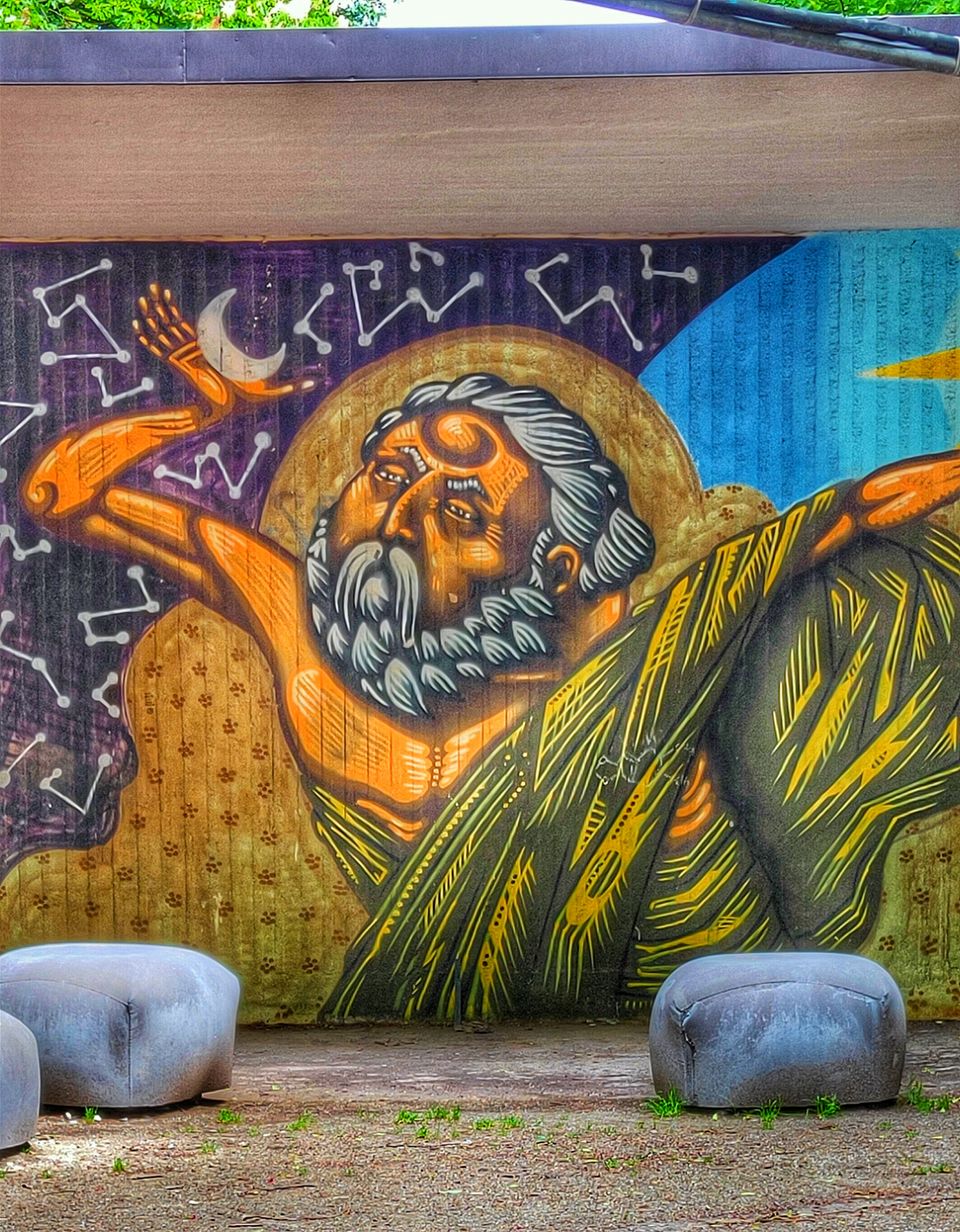 One my way to Englische Garten came across this Dem Bayerischen heere. The three-arched triumphal arch crowned with a statue of Bavaria with a lion – Quadriga. Dedicated to the glory of Bavaraian army. Stands tall and proud from 18th century. On another note one can witness this historical monument in German series Heimat or in Amazing Race.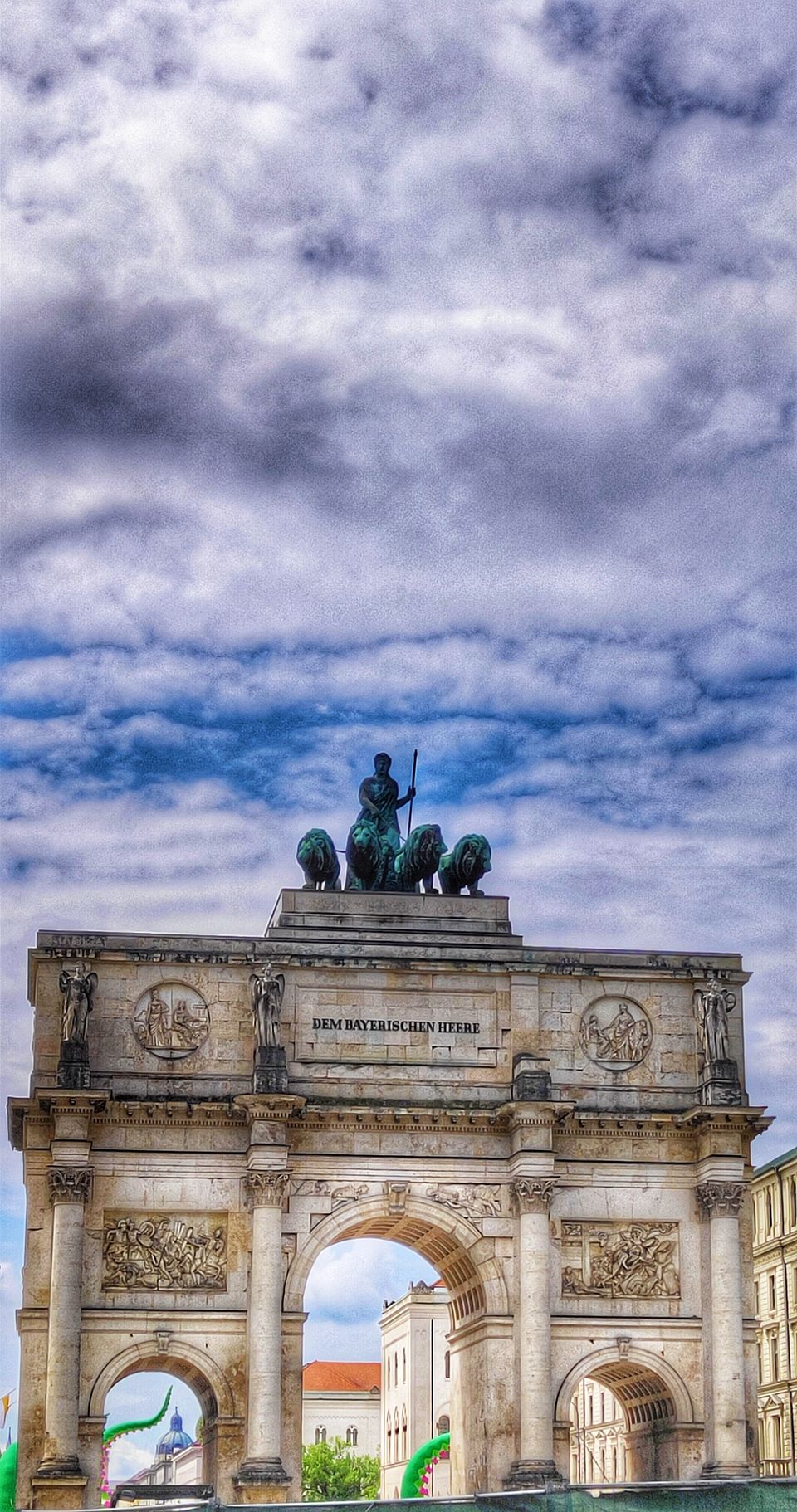 Stunning architecture all around Munich will keep you glued throughout. No matter how far or near your destination is. You will eventually end up being late there; because you will be, so busy admiring all around. Right across English Garten is the stunning Marriott courtyard; of which I did not had idea then because of the Architectural beauty it beholds.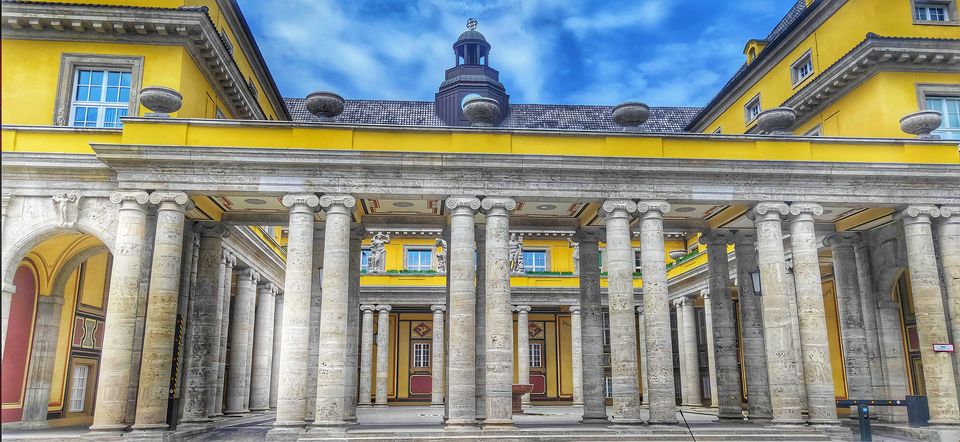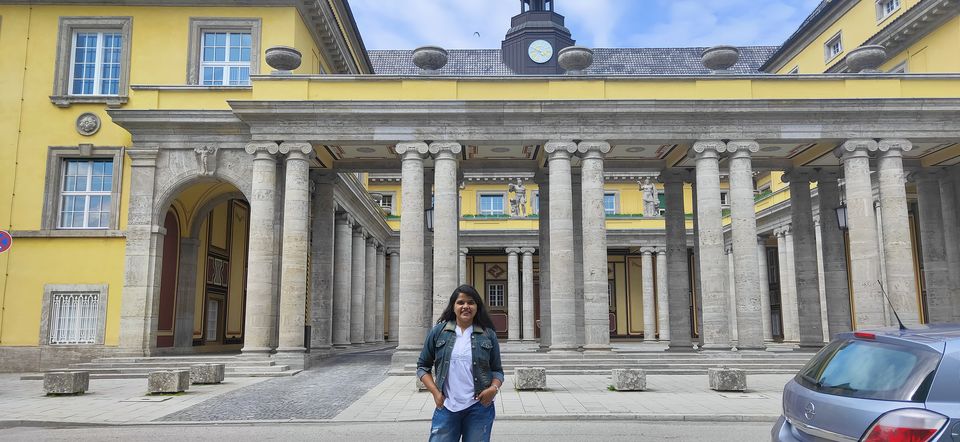 Finally I am here at much talked off "The Englischer Garten Munchen" in Munich. This is one of the largest Urban Park in the world. "Happy Feet"- "Happy Me"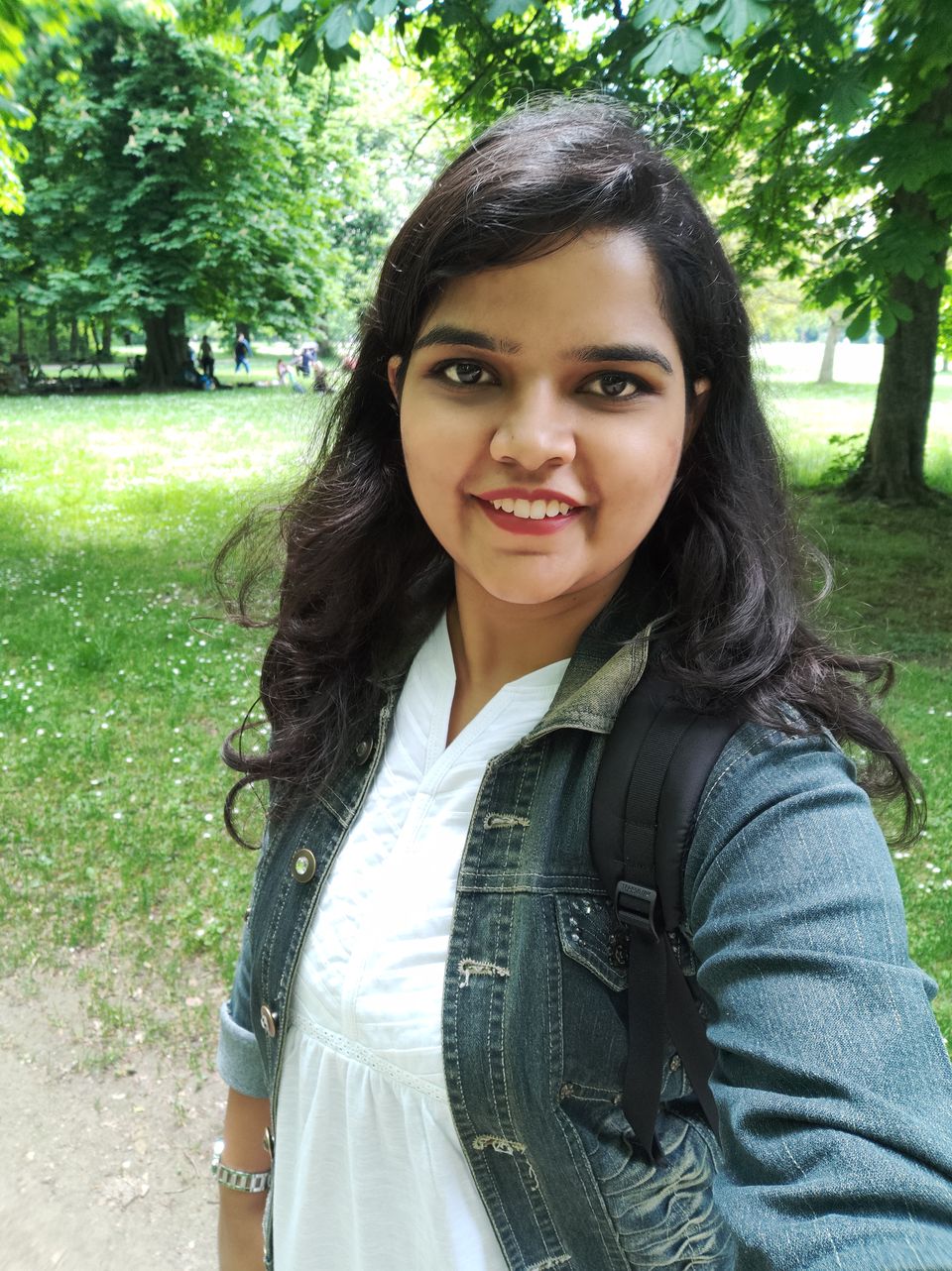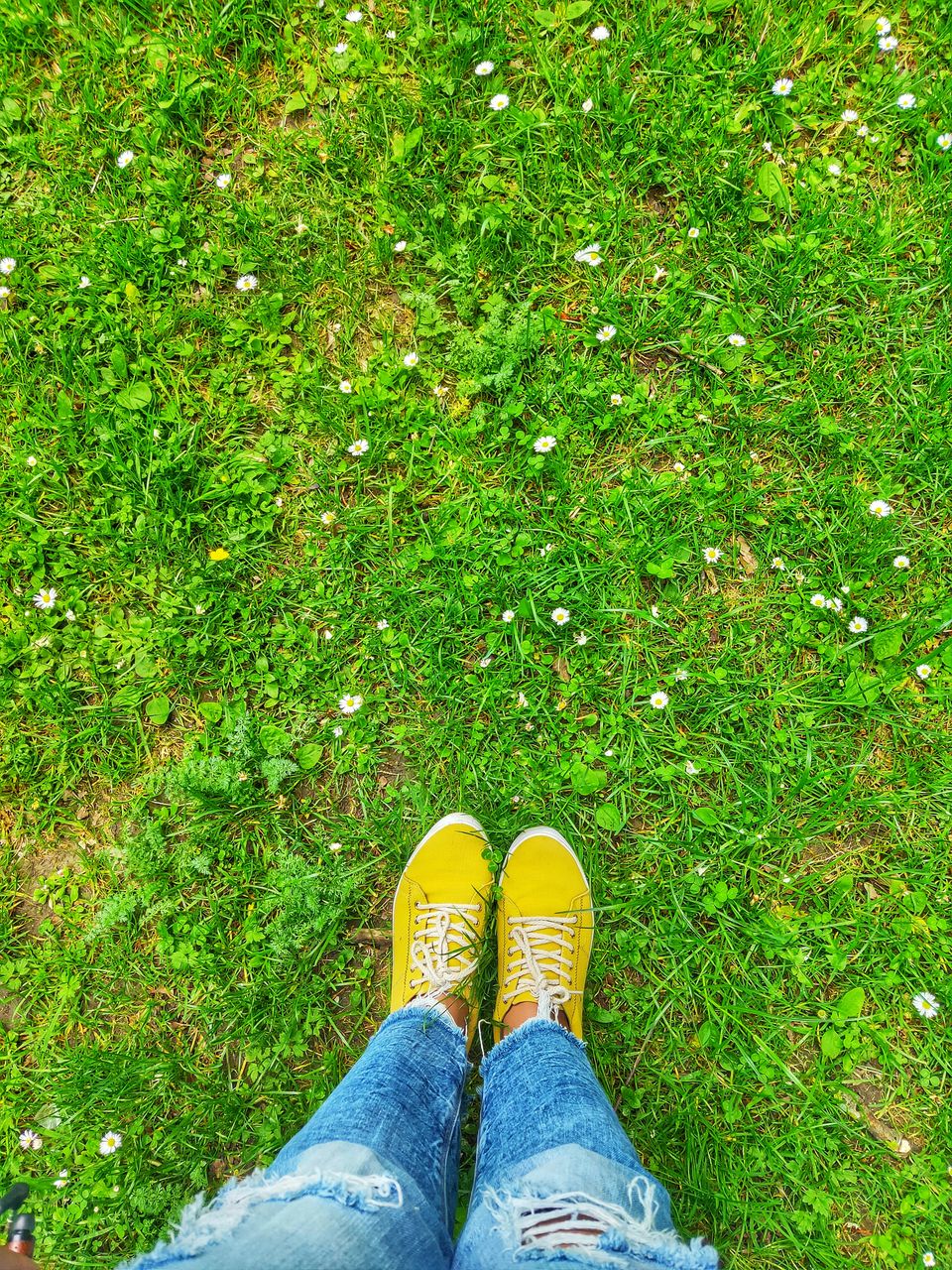 Being here after a long walk and multiple navigation makes me the happiest. Here in English Garten even the ground blooms. This has been my love at first sight. An amazing place to spend some quality time with oneself or with your family and friends. A place that gives a perfect balance of beautiful clouds, amazing greenery and human life.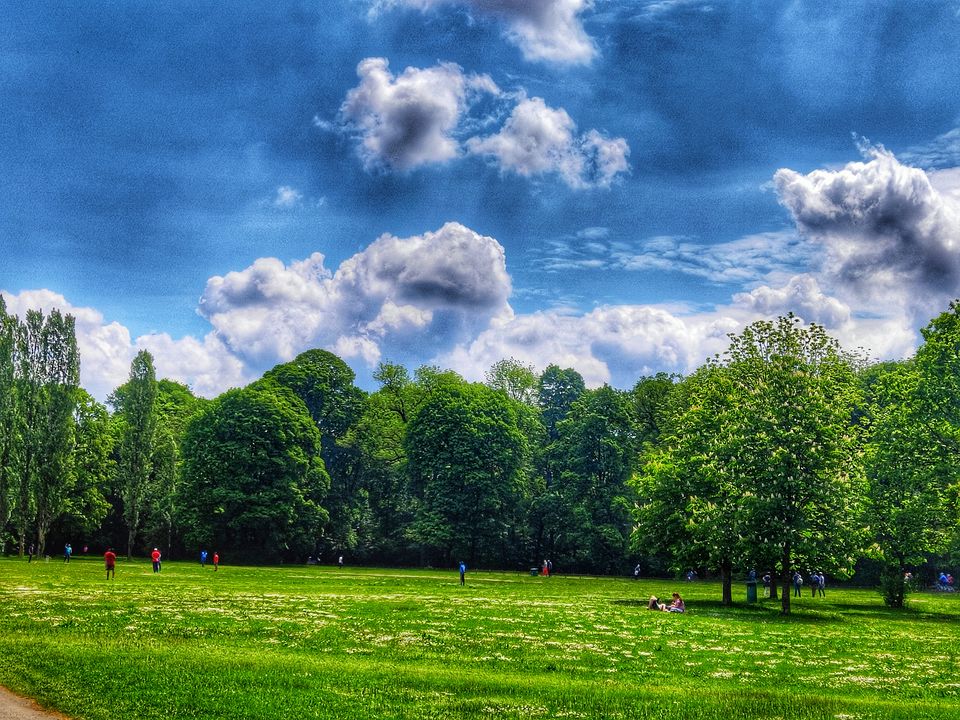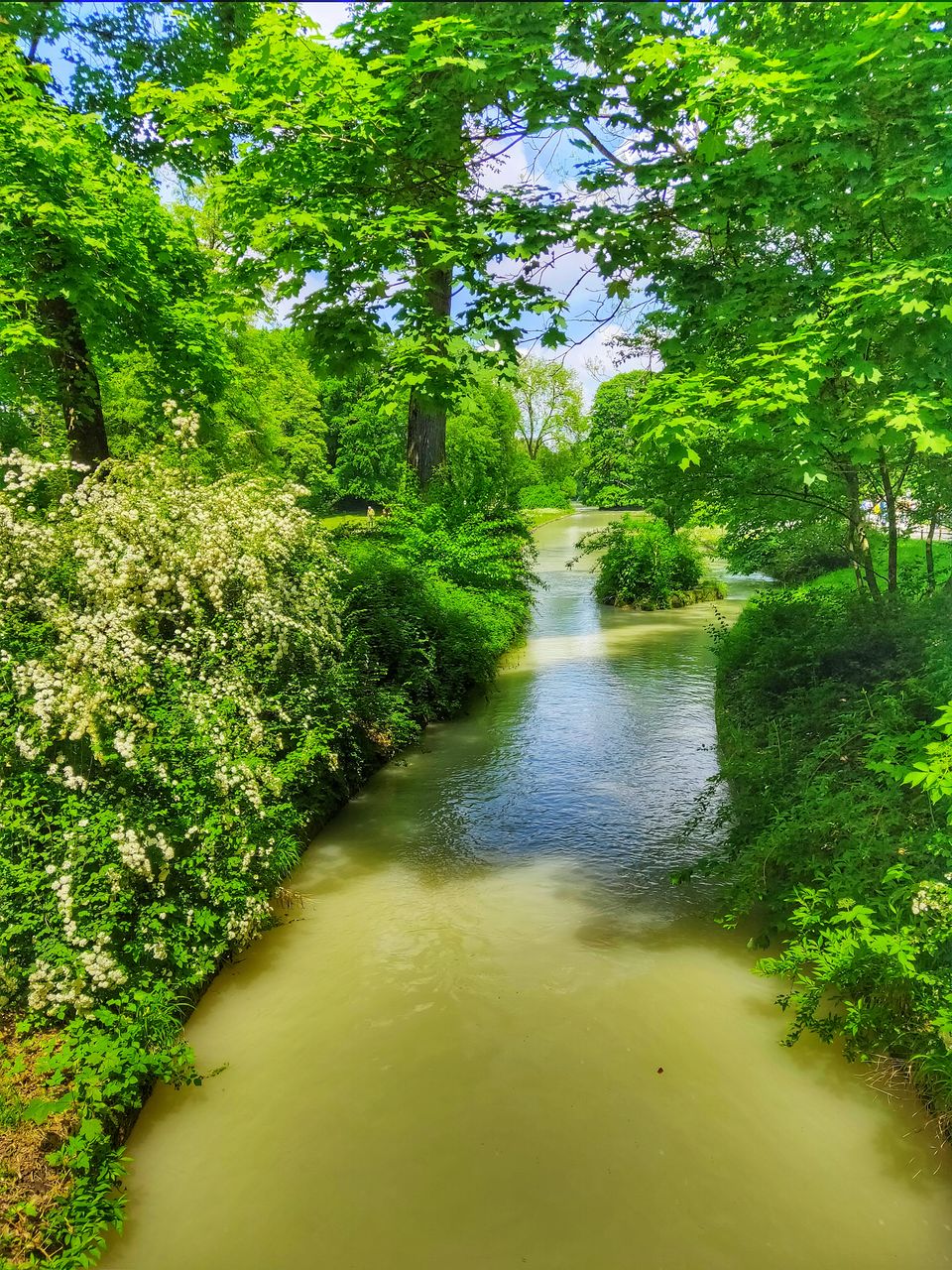 From kids playing different sports to families having picnic, from people spending time together to the cycling around. That's the charm of this place, the hustle here gives this place the life it needed. English Garten – A vast area of land with a meandering river throughout. However, the place has gone under constant change throughout the centuries.
Created In 1789 by Sir Benjamin Thompson, Garten is a large public park in Munich, stretching from city center to the north Eastern city limits. No matter the amount of time you spend here, you will never get enough of this place. Few wrong turns, asking to the people, it took me quite a sometime to reach here.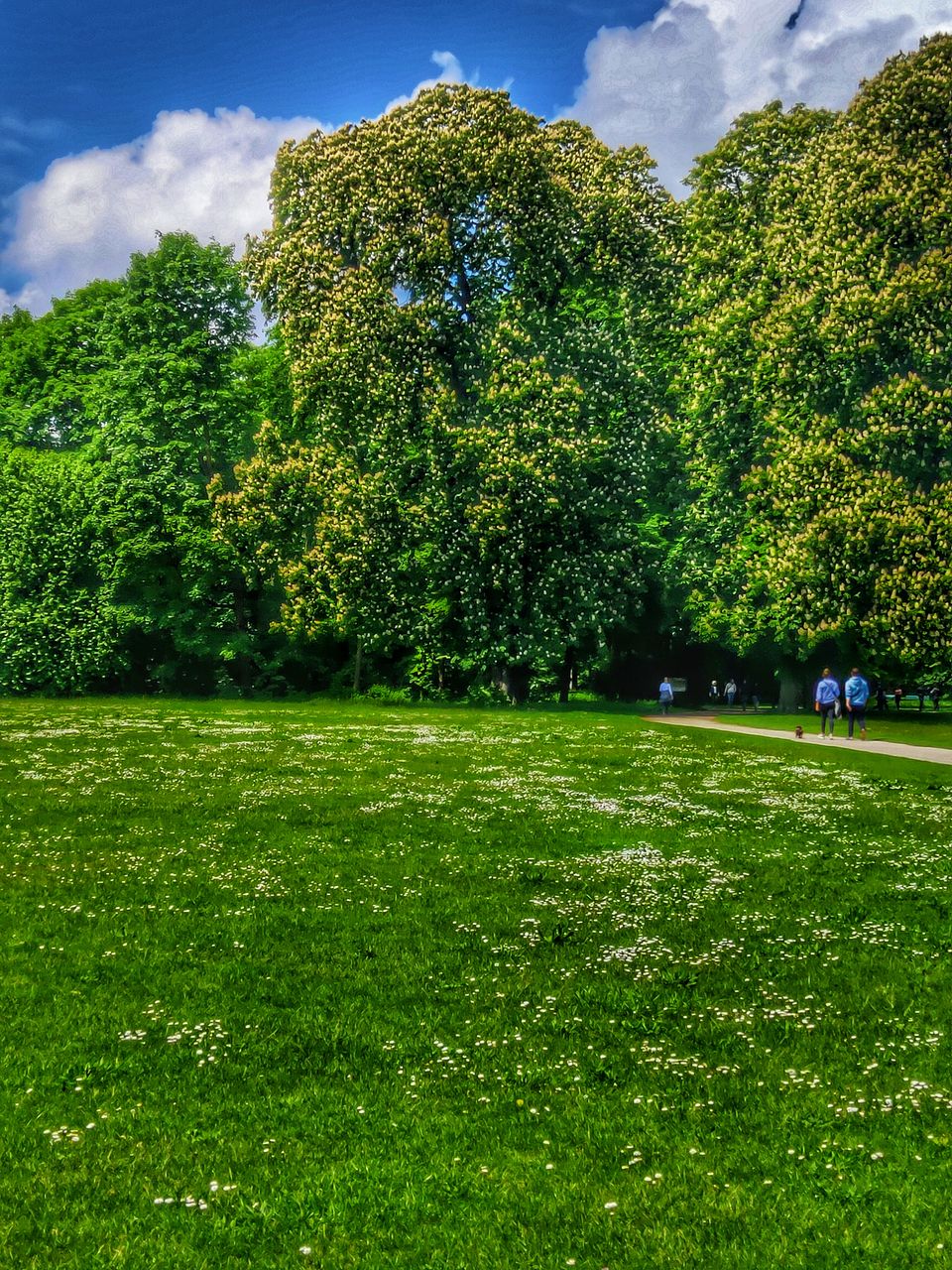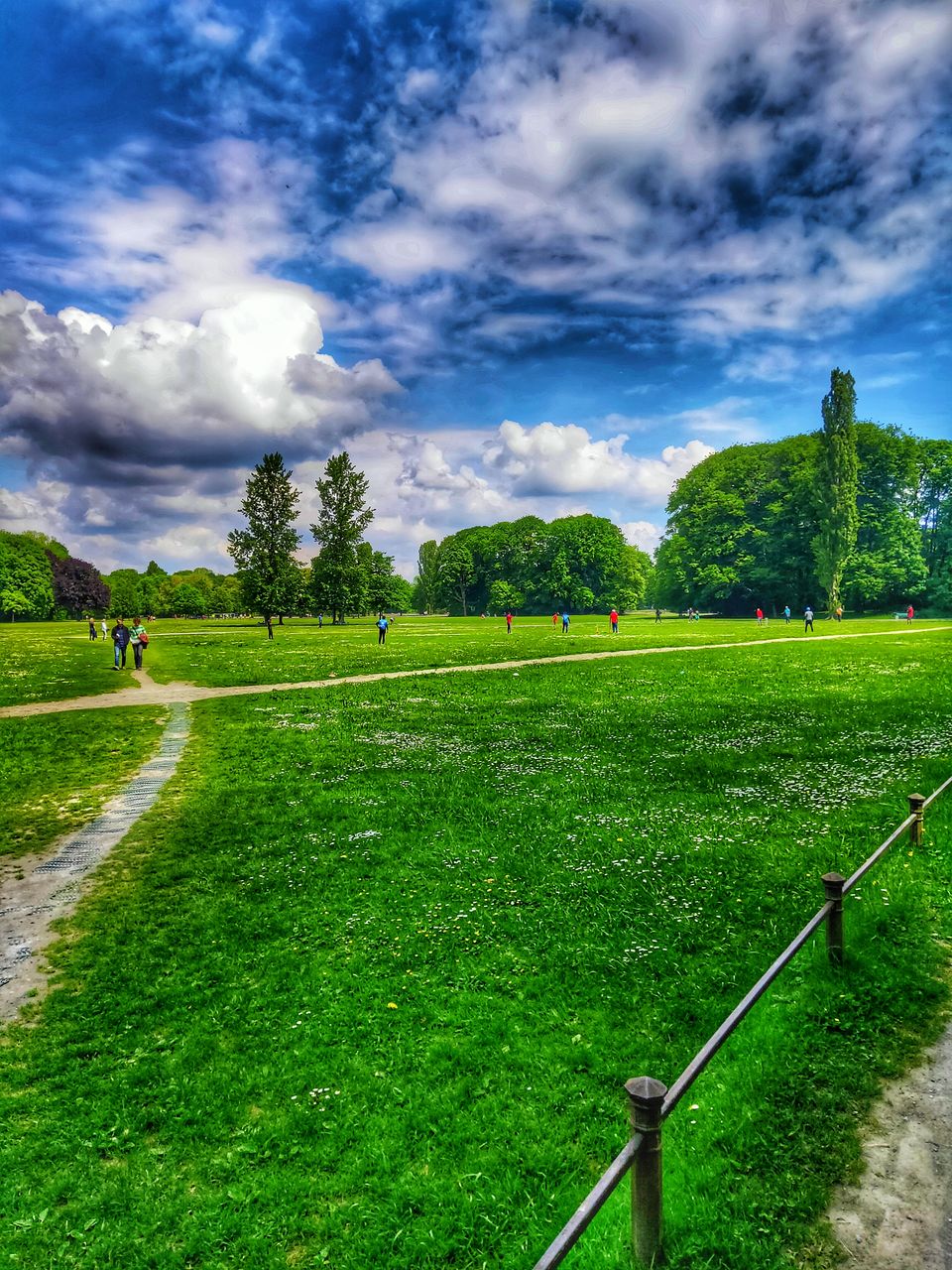 All throughout moving in the English Garten. I kept on holding this particular photo asking people, how I can reach to this place. Chinesischer turn is what they call it. One of the center of the Englische Garten.
Here all you find is people having their time under the sun and with good conversation. You can find kids playing around and the adults enjoying their good time with food and wine.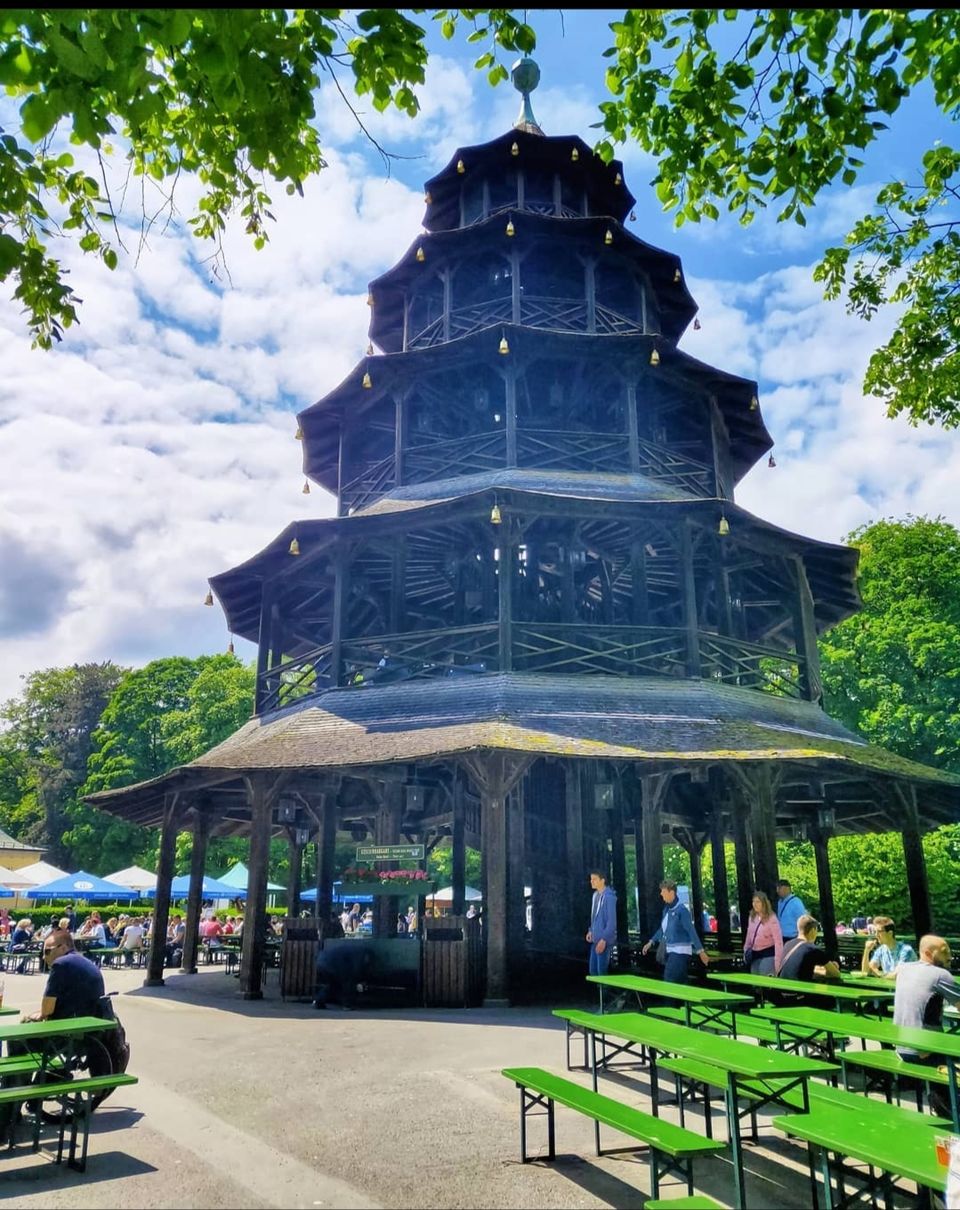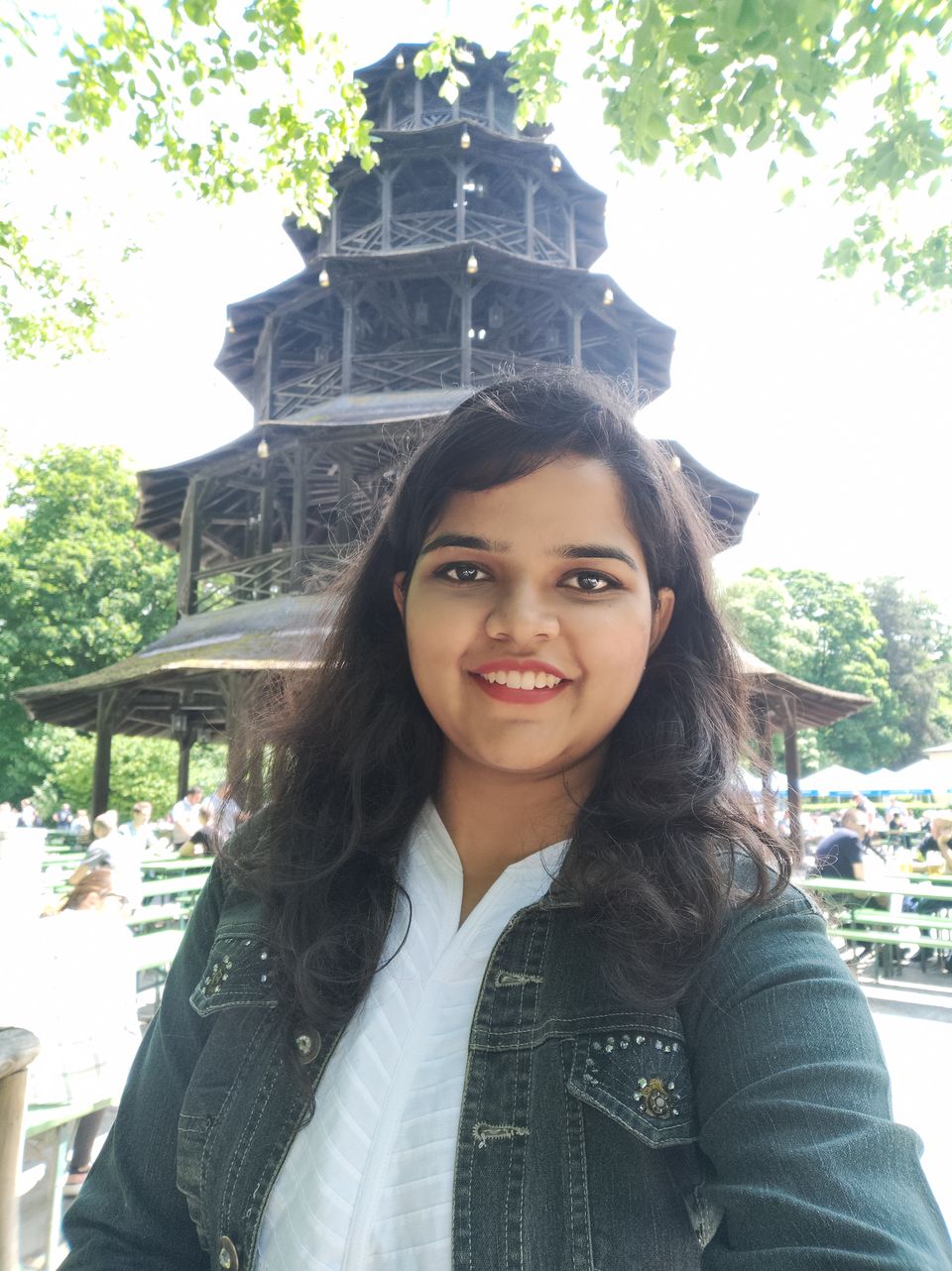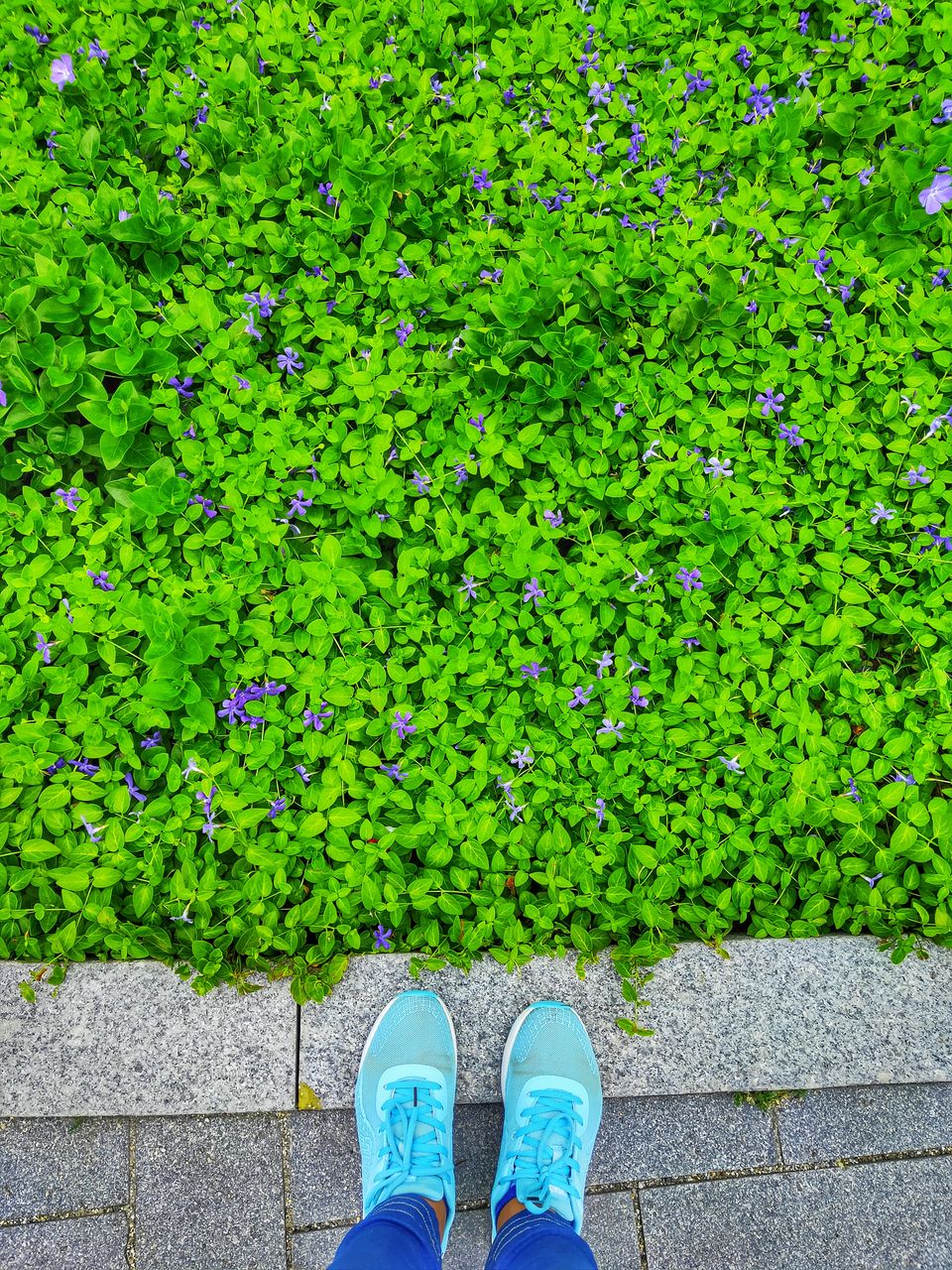 Well this ends my journey in Munich.
Literally ran for the bus but bringing with in lots of memories🤩🤩 to cherish and a broad Happy Smile.. !! 😄