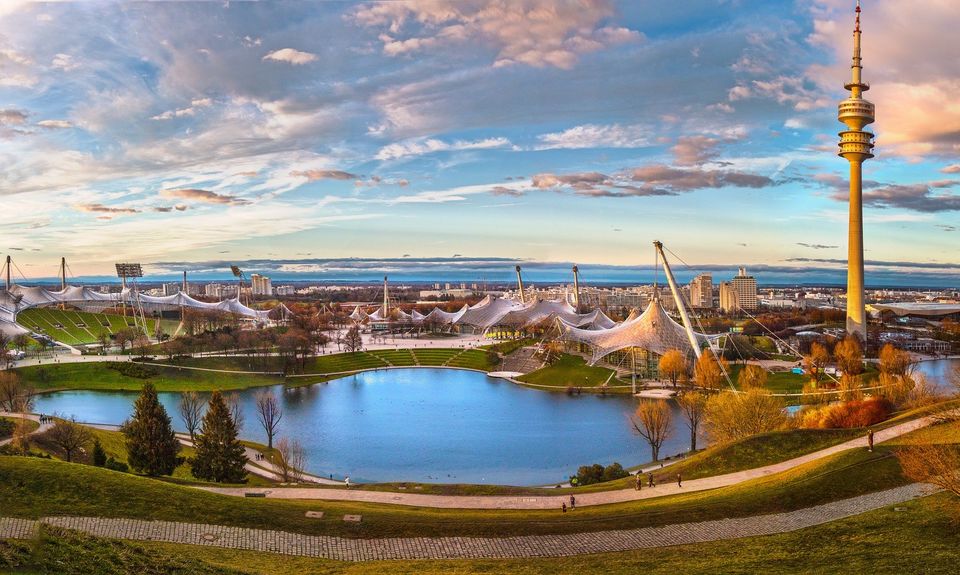 This post was originally published at Trail-stained Fingers
One unfortunate consequence of over-simplification is that places become synonymous with just one or two things, and few bother to go beyond the obvious. Munich is arguably the most beautiful city in Germany and on top of travellers's wish lists when they're in Deutschland for the very first time. It is after all, in Bayern (or Bavaria), the state blessed with Germany's most famous castles (including Disney's muse: Neuchwanstein Castle) and swoon-inducing views of the snow-capped Alps. And dare we forget the annual riot of beer and dirndls: Oktoberfest?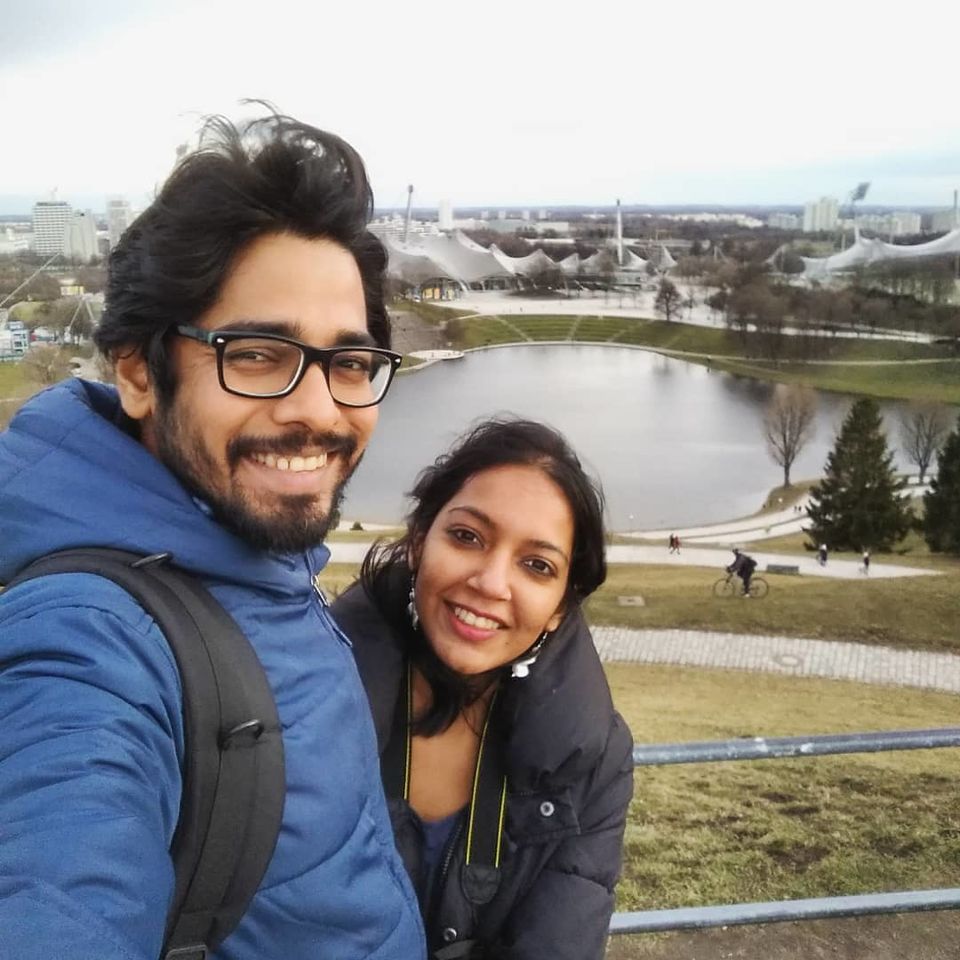 So yes, Munich is one of the most touristy cities in Europe. But what annoys us is that 90% of Google images and travel results portray and talk about only one place: Marienplatz. Granted, it's the center of Munich's haloed Altstadt, and people go gaga over the daily glockenspiel (puppet) show at the New Town Hall. But you know what, all those online images are taken from a good height, and when you're standing at ground level, Munich looks NOTHING like those wallpapers!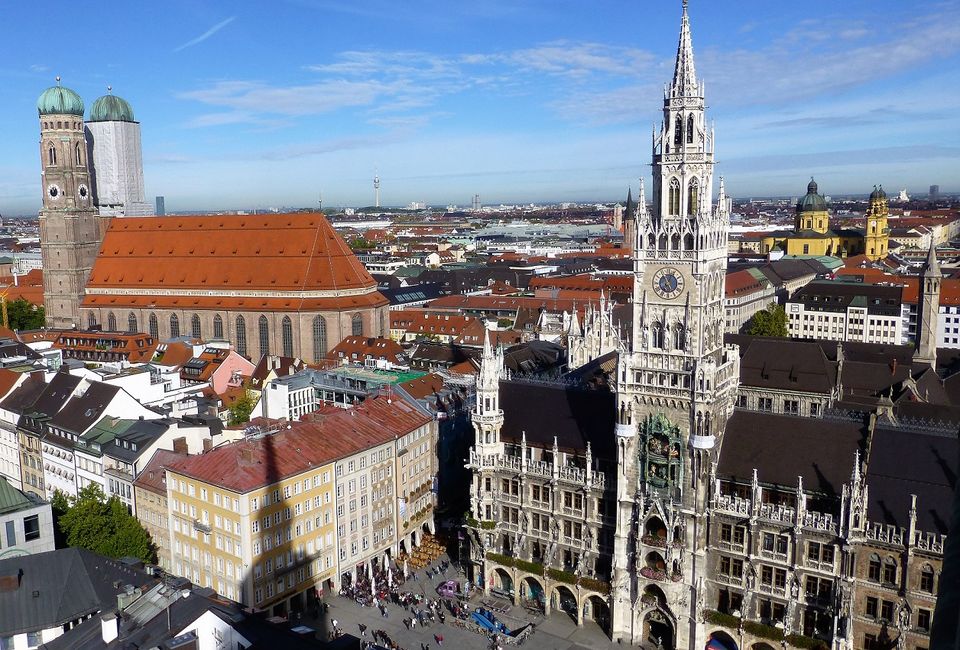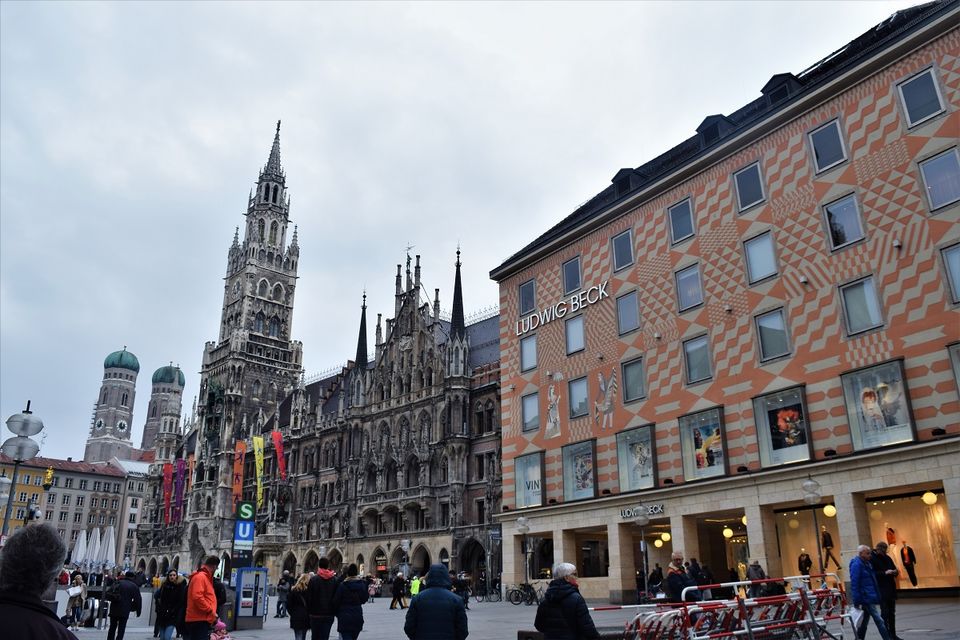 You can't help but feel disappointed, and that's a real pity, because Munich is actually incredibly beautiful. The puppet show isn't much to talk about either, because it's pretty tough to make out what story is being told, and it lasts for all of five minutes. So there you have it. Yes, you WILL go to Marienplatz (probably first thing) when you're in Munich. But please don't be under the impression that it is the BEST thing you can see in the Bavarian capital. Let us enlighten you.
Top 10 Things to Do in Munich
Climb Olympiaberg at Olympiapark
The sprawling Olympiapark is hands-down the number-one attraction on our list of top things to do in Munich. Acres and acres of undulating lawns, a picture-perfect lake, state-of-art sports stadiums, and the highest hill in Munich come together to create a park complex perfect for a day out.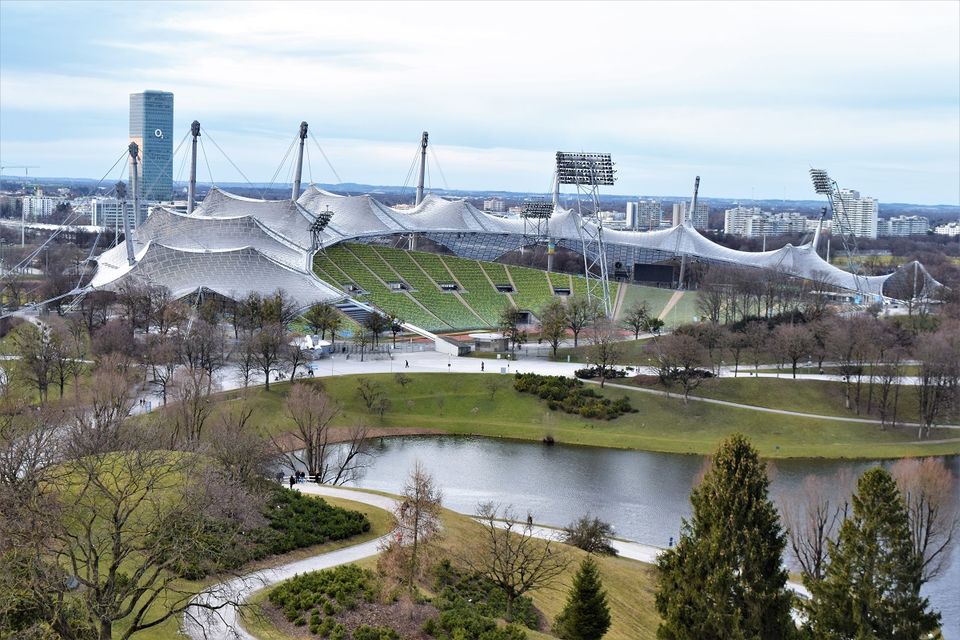 We were lucky enough to be there just before sunset, and enjoyed lovely views at the windy Olympiaberg. Often, concerts and other events are held at Olympiapark, and you could go on a tour of the stadiums as well. The site of the 1972 Summer Olympics is a bit far from the city centre and thus feels less touristy (we like!).
Pose with Posh Cars at BMW Welt
Right next to Olympiapark, you'll find the second best among Munich things to do: BMW Welt and Museum. We didn't go to the museum, which is chargeable, because we had more than our fill of glitzy luxury cars at BMW Welt, which is free.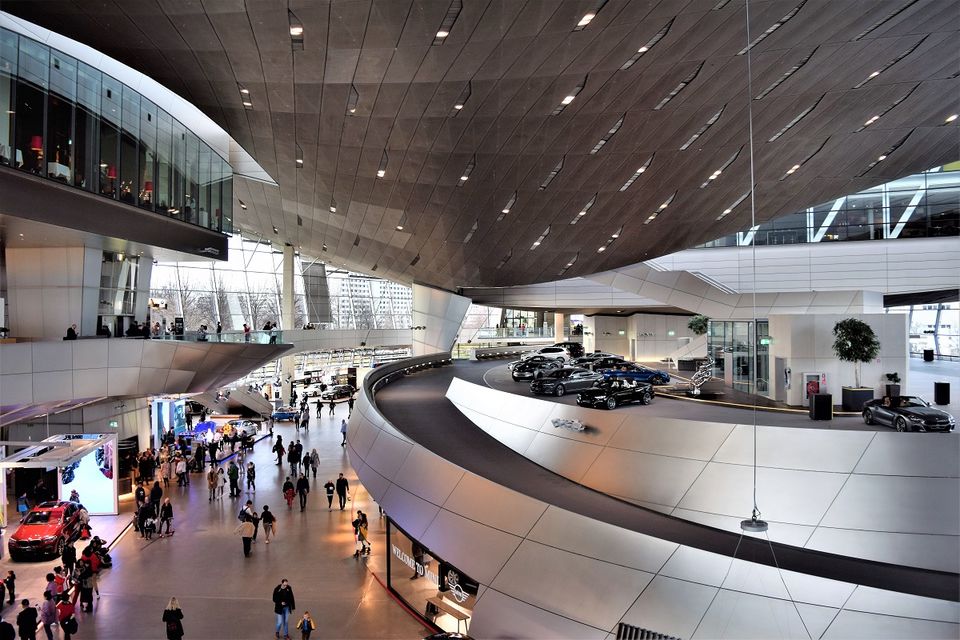 The building itself is an architectural marvel, and inside, the cars are laid out in stunning fashion, spread across two storeys. Not only can you touch the sleek beauties and pose with them, the best part is that you can even sit inside some of the cars. Brands on display include Rolls Royce, MINIs, and more. There's a cafe and washroom as well.
Watch Surfers at Eisbach, English Garten
All of English Garden is very pleasing indeed, but if we had to name just one spot in our Munich travel guide, we would go for Eisbach, the secret surfing spot for locals. On Google maps, it's listed as Eisbachwelle (Eisbach wave). The waves at this spot have been artificially created, and you can see many in surfing suits sliding their boards across and riding the waves for as long as they can.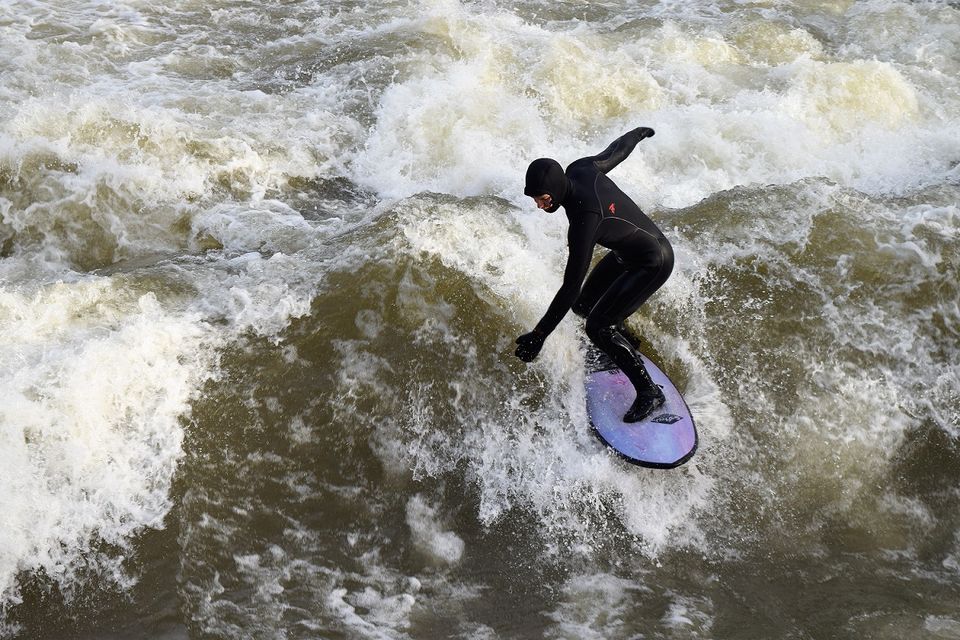 We would have entertained thoughts of joining them but the water is quite shallow, and thus only suitable for experienced surfers. Surfing at the Eisbach dates back to 1972, and there have even been a few competitions over the years.
Lose Yourself in The Timeless Charm of Asamkirche
Other churches have a strange way of getting into the travel books faster than this one, but trust us, Asamkirche is among the BEST churches in Munich. Also known as St. Johann Nepomuk, the baroque, 18th century church was built by two brothers, a painter and a sculptor, as their own private shrine. Cosmas Damian Asam and Egid Quirin Asam are in fact behind many of Munich's marvellous edifices.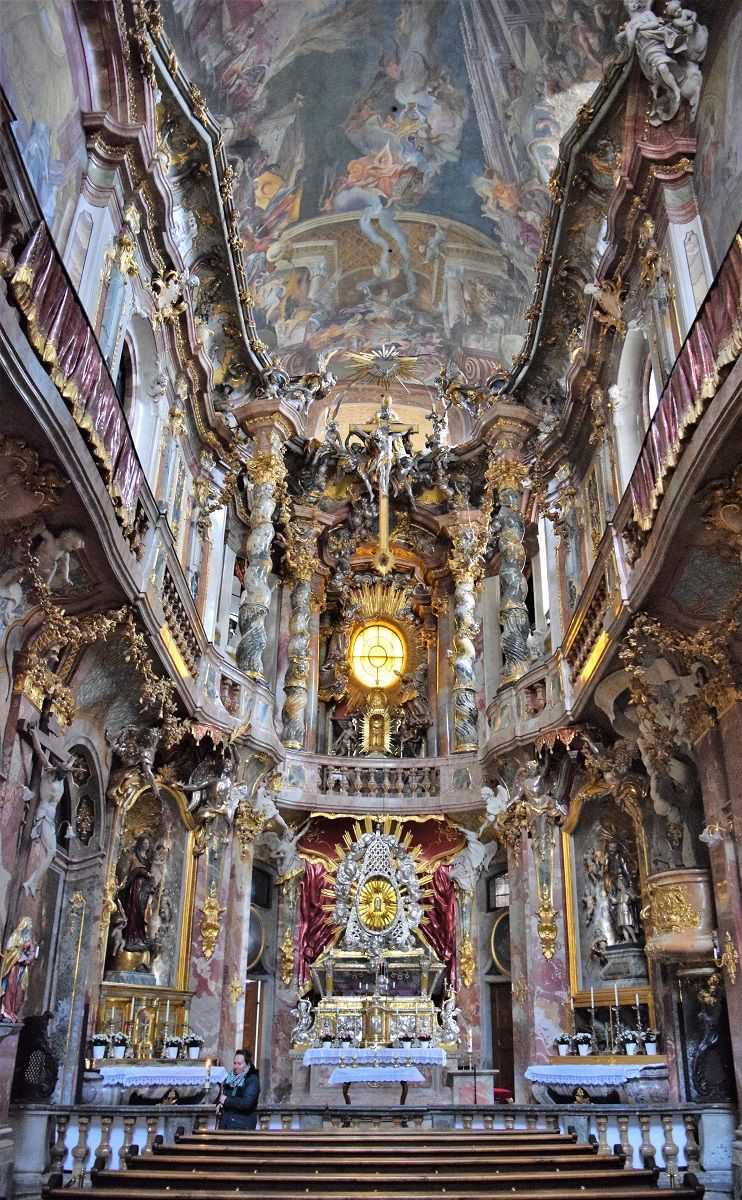 The tall facade of the church is impressive but the true treasures lie inside. Although small, every inch of the ceiling and the walls are crowded with ornate golden decorations and intricately-carved ivory busts. You would need an entire day and perhaps more, to properly commit the church's interiors to memory.
Admire the Statue of King Maximilian II
The popular 'King Max' ruled over Bavaria from 1848 to 1864, and 'Maxmonument' is the name given to the statue of King Maximilian II. The stretch from this statue to Maximilianeum and then along the river Isar to St. Luke's Church is the best walking trail in Munich. And the statue assumes a mystical draw in the fading day of light.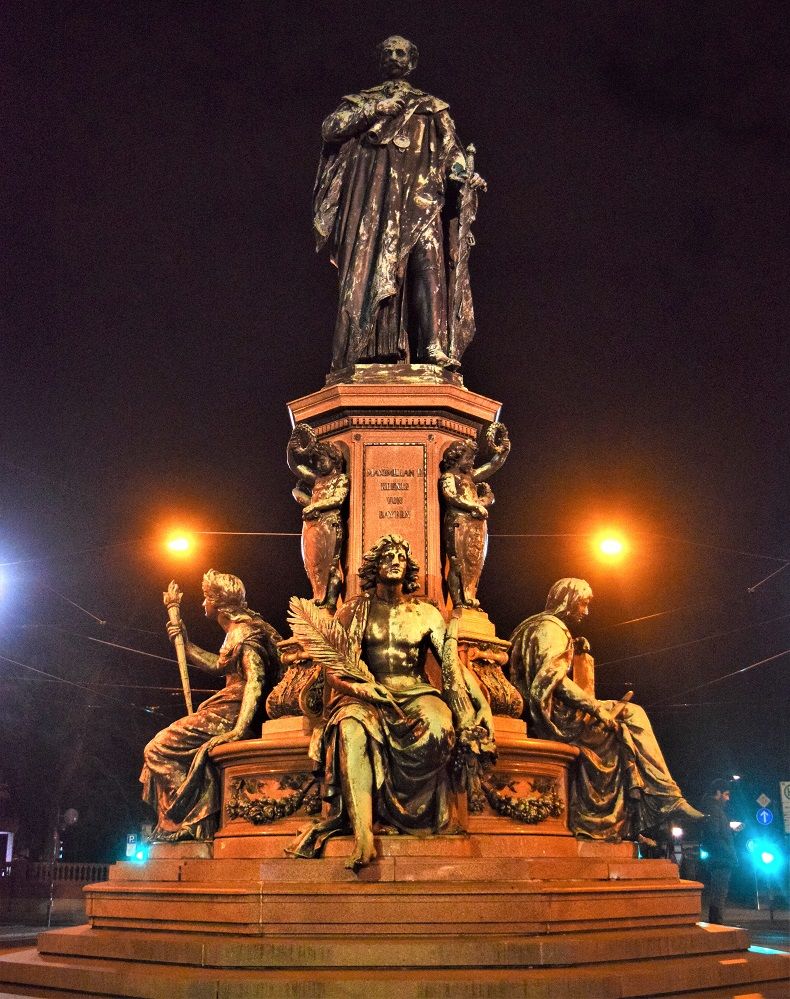 We spotted it quite accidentally, while we were on a bus to somewhere else. We got off at the next stop and then took another bus backwards to admire the statue at close quarters. Don't you love doing things like that while travelling? And that's why you shouldn't join group tours! They'll take you to the Rathaus and not to dear old King Max. Just kidding.
Photograph the Imposing Brilliance of Maximilianeum
When you look straight ahead from Maxmonument, you will see in the distance, a majestic golden structure scintillating in the evening traffic lights. As though hypnotized, we made our way to Maximilianeum, where the Bavarian parliament is housed.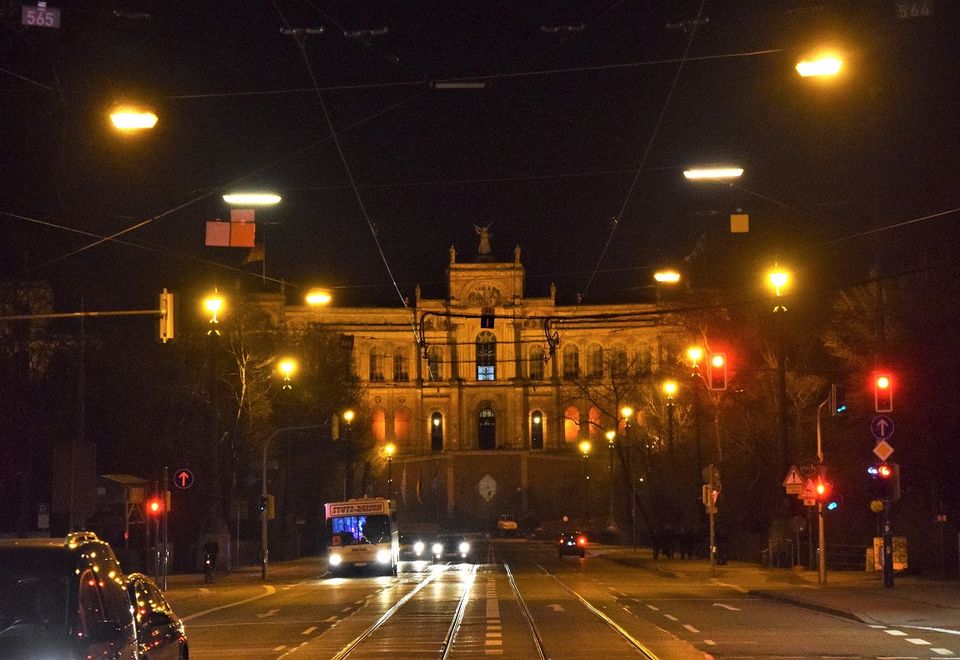 Of course, we couldn't enter, but the facade itself was enough to leave us transfixed. Renaissance-style columns, mosaics, and busts filled us with a sense of awe. According to Wikipedia, Maximilienstrasse has the highest rental rates in Germany. Why are we not surprised?
See St. Luke's Church Reflected Upon the Isar River
We turned back from Maximilianeum and walked along a particularly becoming stretch of the Isar River. At one point, the water flowing over flat rocks almost resembled a waterfall. The street was lined with elegant busts and we felt like we were back in a time where royalty still reigned supreme.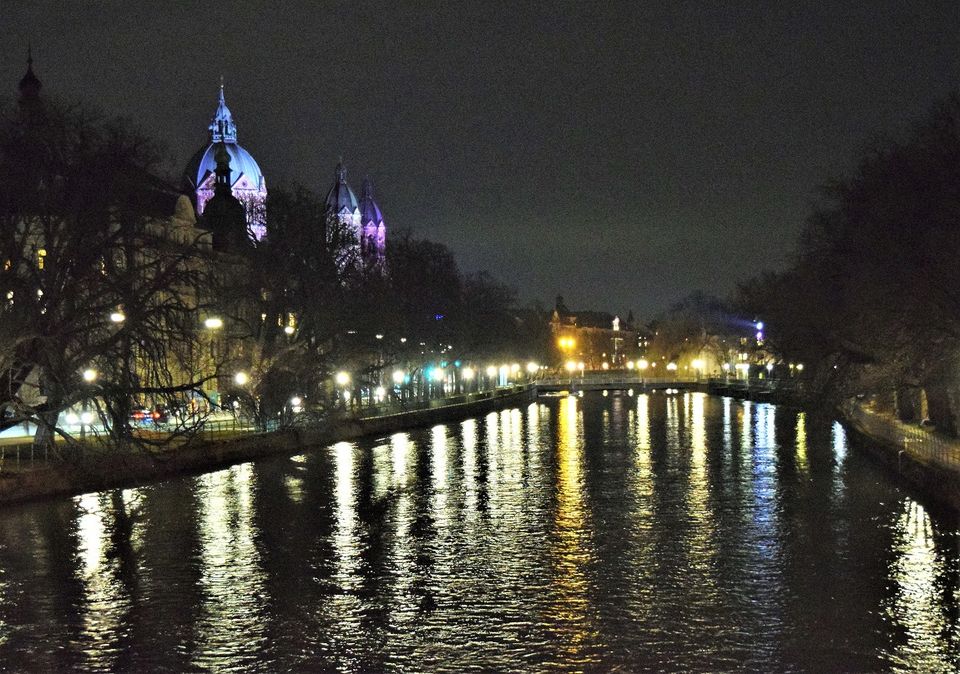 Presently, the river curved left, and as we followed its course, we ended up doing the most dreamy twilight walk in Munich that you could imagine. Among the pretty buildings reflected upon the water was Lukaskirche, with a mint green dome reminiscent of Berlin Cathedral. If you can, make time to visit the church properly by day.
Walk Around the Courtyard of The Residenz
The Residenz is a formal royal palace, and the largest city palace in Germany. It's of course stunning inside, with myriad royal collections and exquisite decorations. But on a sunny day, there's nothing better than walking around its vast, interlinked courtyards, and taking in its architectural brilliance. The Residenz is definitely among the top landmark in Munich.
Have a Drink at The Boilerman Bar, 25 Hours Hotel The Royal Bavarian
We don't know all that much about Munich's nightlife since we aren't 'party animals' but we do know a fantastic bar that we can recommend: The stylish and energetic Boilerman Bar at 25 Hours Hotel The Royal Bavarian. The latter is really a Munich-themed wonderland masquerading as a hotel.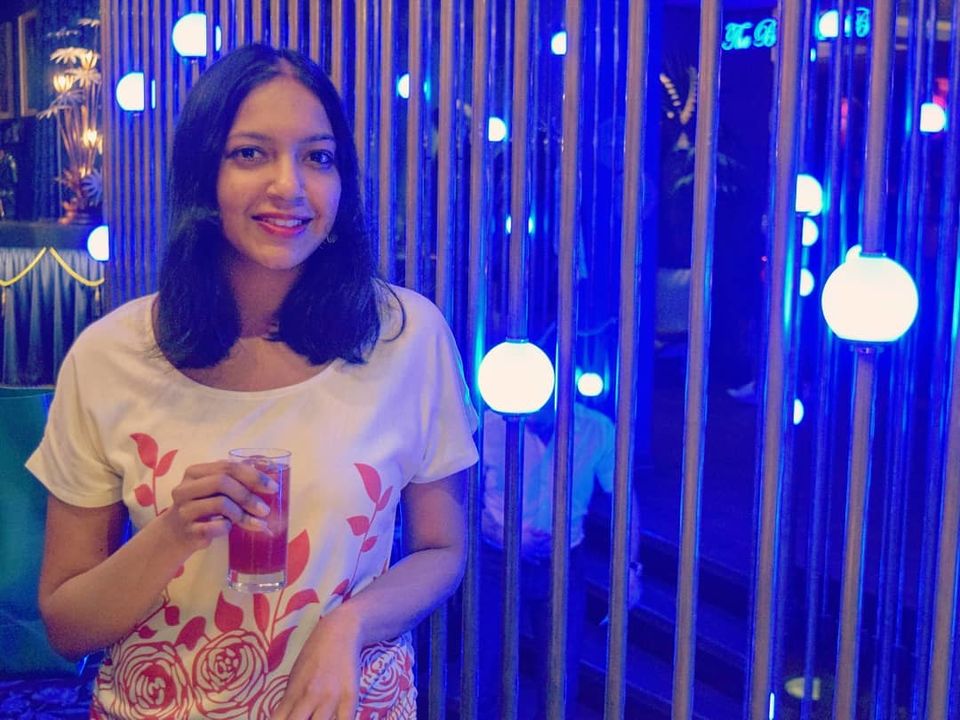 Once you have your highball (a special kind of cocktail - very potent!) in hand, we suggest wandering around the hotel to admire its various enchantments, including a vintage horse carriage and a conch-themed hunting lodge. But to return to the point, The Boilerman is definitely among the best bars in Munich, and features decadent red-themed decor with very intuitive staff and hip, youngish clientele (but no need to dress very fancy).
Eat Till You Burst at Colombo Restaurant Munich
Did you really think that food in Munich wouldn't make it to this list? Colombo Restaurant Munich is a recently opened gourmet, Sri Lankan eatery on Prinzregentenplatz. The food is outstanding: light yet irresistible, dominated by coconut milk, and served with five-star flair.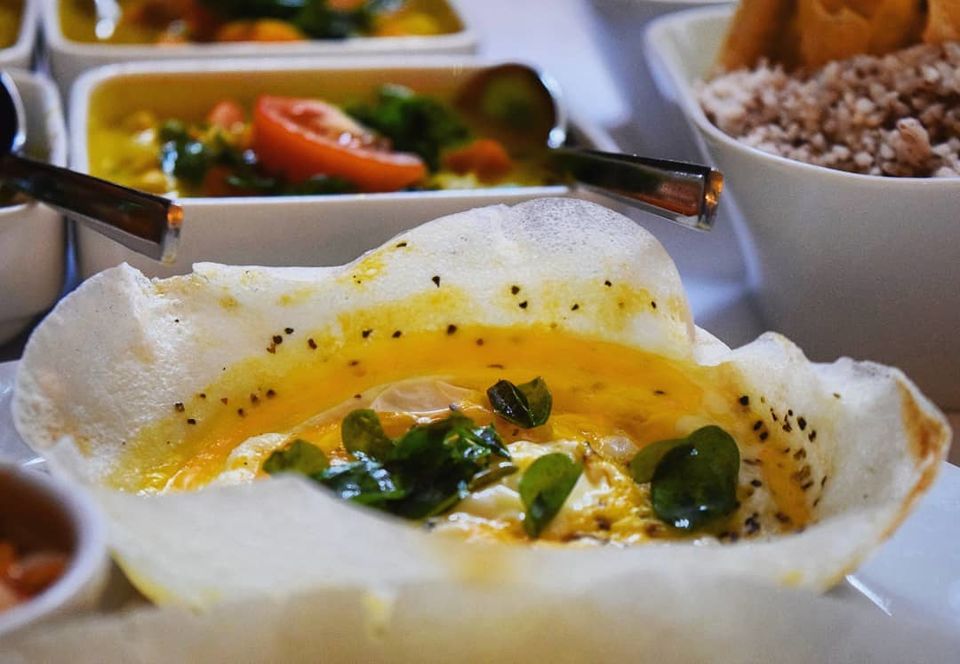 We highly recommend the kottu roti (chopped up Sri Lankan bread with vegetables and meat if desired), pol roti (thick savoury breakfast breads with coconut and onion) and various gravy-based curries. But most importantly, don't skip dessert. The watelappan (Sri Lankan pudding) is a bite of pure heaven. All in all, Colombo is poised to be among the best restaurants in Munich.
Day Trips From Munich
Unless you plan on visiting a lot of museums, two days in Munich will give you a good feel for the city. Another day probably wouldn't hurt, but if you're in Bavaria for longer than that, make sure you go on a couple of day trips to explore the surrounding countryside and even Austria across the border. The two most popular day trips from Munich for first-time visitors are:
Hohenschwangau and Neuschwanstein Castles
We're going to be very honest - we didn't find the trip to Neuschwanstein Castle worthwhile at all. The thing with huge castles is that they don't look like much from up-close. You have to be at a certain distance to get the kind of view that you see in fairy tales (or in this case, the Disney logo!). There are only two spots towards this end as far as Neuschwanstein Castle is concerned: the famous Marienbrucke which is suspended across a valley, and another lesser known trail (near the parking lot) which offers an equally arresting view of the castle.
However, neither of them was accessible when we visited on 1st March. Marienbrucke was shut for maintenance, and the other path was laden with slippery ice (a few went ahead anyway but we didn't want to risk breaking our legs). What little we could see of the castle did not impress us at all. We hadn't imagined that the impact of winter would last into March as well. Our advice: check with the castle ticket office about the accessibility of the bridge and general weather conditions before going.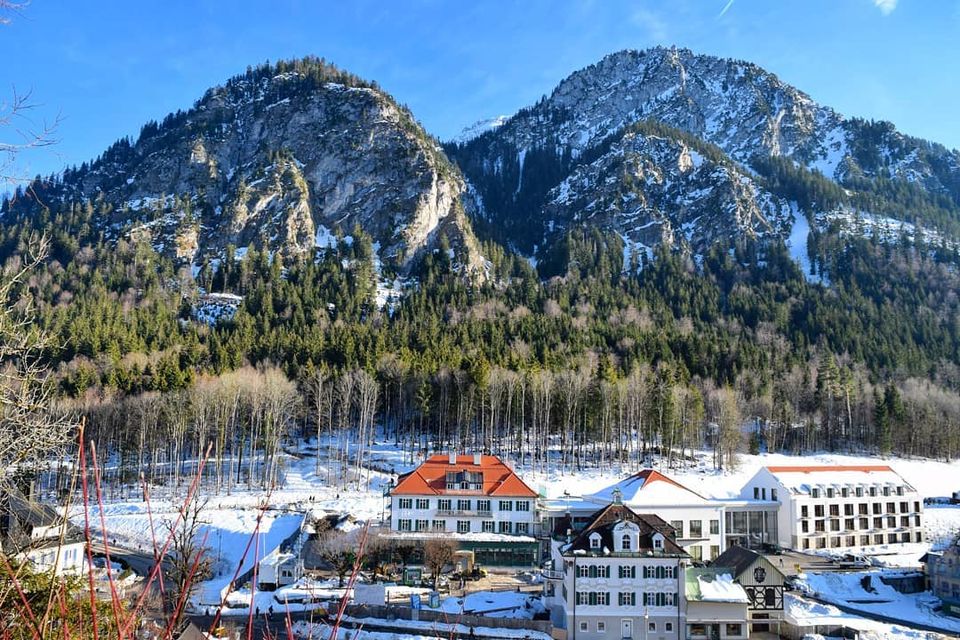 Hohenschwangau Castle is a different story though. It's smaller, situated at a lower altitude, and quite pretty with its yellow colouring and brick red borders. We really enjoyed exploring the less famous cousin of Neuschwanstein and were treated to some great views of the Alps along the way.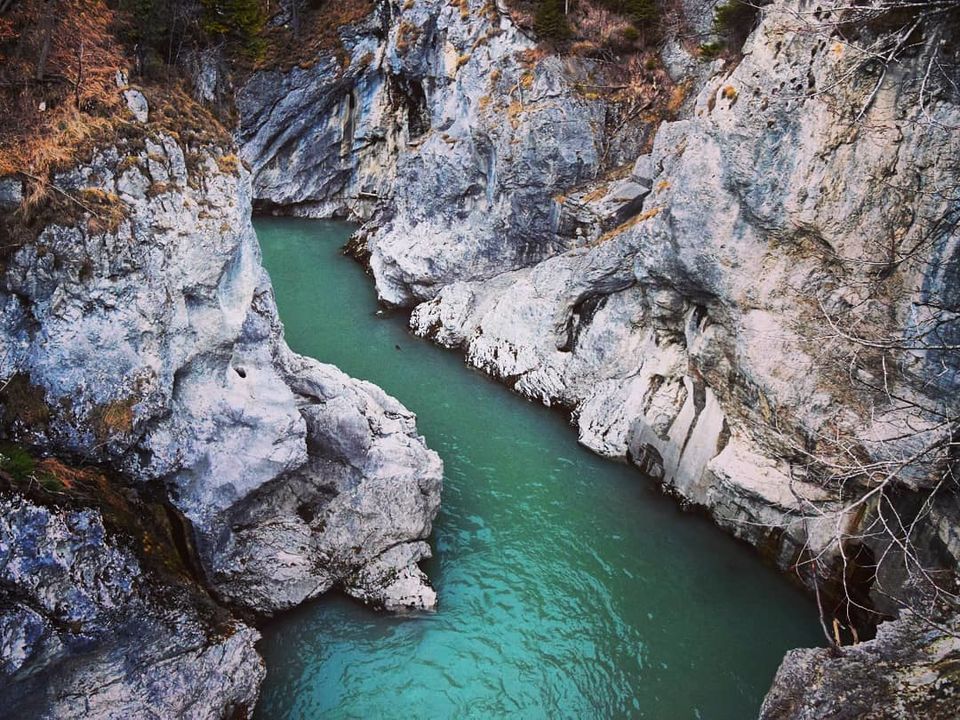 Moreover, Fussen, the town from where you will take a bus for the castles, is a true Bavarian gem. We spent a dreamy evening by its turquoise river banks, and were wonder-struck by the feisty Lechfalls. More about that in another post.
Salzburg, Austria
Going on a day trip to Salzburg from Munich is the best decision you will ever make. The Altstadt in the Alpine city is a UNESCO World Heritage Site, and teems with marvellous churches, squares, paintings, statues, and mountain views.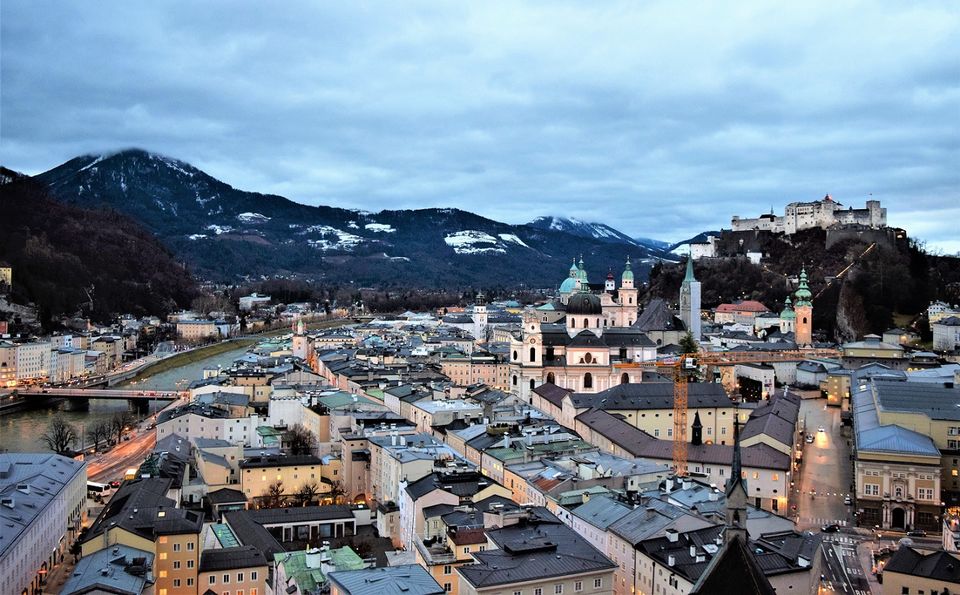 The Monschberg cliff circles around the city like a lofty guardian, and breath-taking vistas of the Salzach River, the Alps, and the city laid out like a 3D map can be obtained from Hohensalzburg Fortress and the Monschberg Trail. Oh, and Salzburg was the birthplace of legendary musician Wolfgang Amadeus Mozart. Get the complete Salzburg travel guide here.
Thoughts? Talk to us on Facebook, Instagram, Twitter, Pinterest, or YouTube. Also get a FREE 40-page India Travel Guide when you subscribe to our blog!