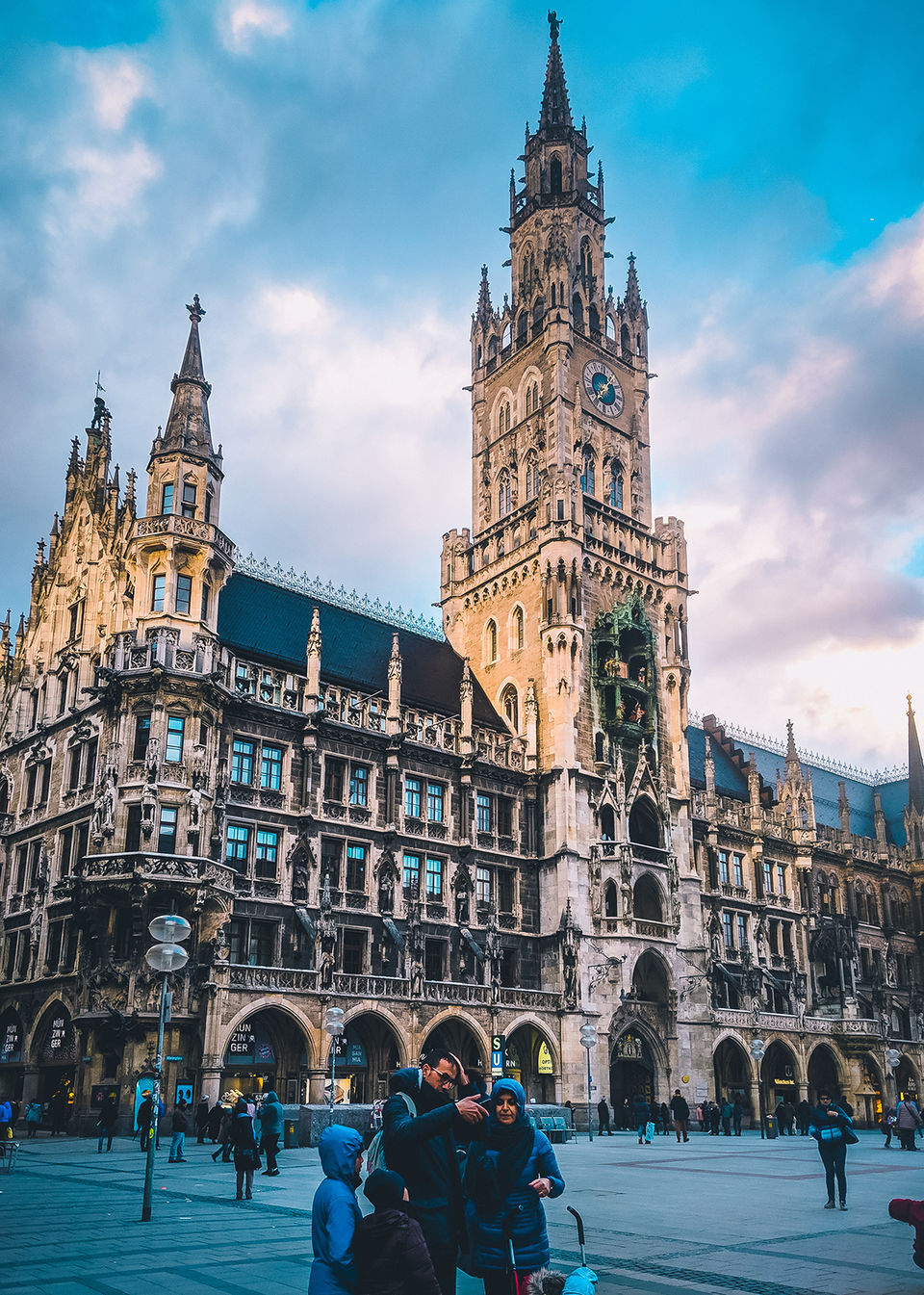 Like any other part of Europe, Munich too displays architecture brilliance, rich culture and is tourist-friendly. It is the third largest city in Germany.
The city is not just famous for its architecture and touristy flair but also the world's most famous tourist gig, Oktoberfest - a festival to enjoy many beers in the city.
We reached Munich for a short while and made the most of it by doing things mentioned below
The most iconic and the most crowded place with locals and tourist crowd out shopping, sightseeing and strolling around the city square. The square is very famous among the people as it entails various food stalls, shops and monuments in the near vicinity.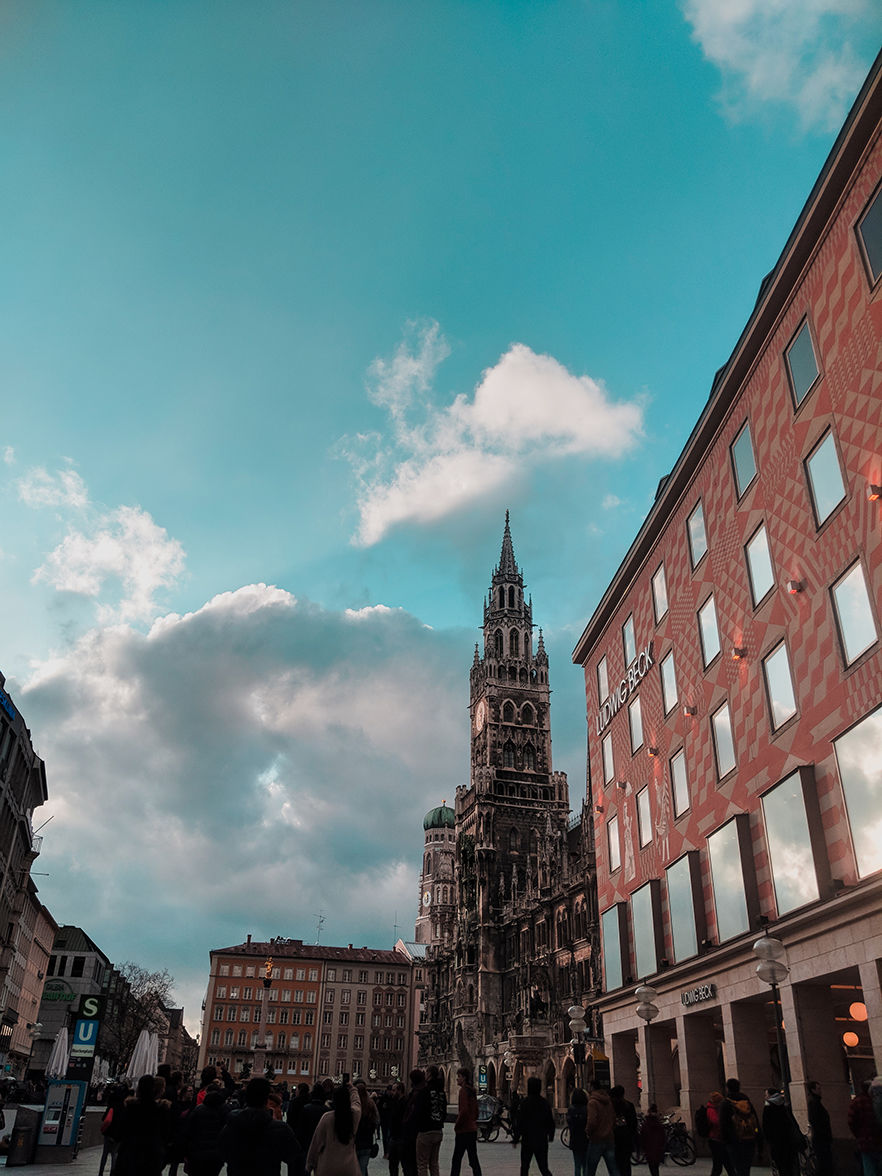 A Gothic revival monument worth a visit- Neues Rathaus is decorated with pinnacles, trefoil arches and statues of the Bavarian Kings at the top of the tower. The façade is 100mts tall and you can climb up to 85mts of the tower and stare at the Alps which can be seen from the top. You can see the Glockenspiel chime every day at 11:00 and 12:00 and 17:00 (Mar-Oct).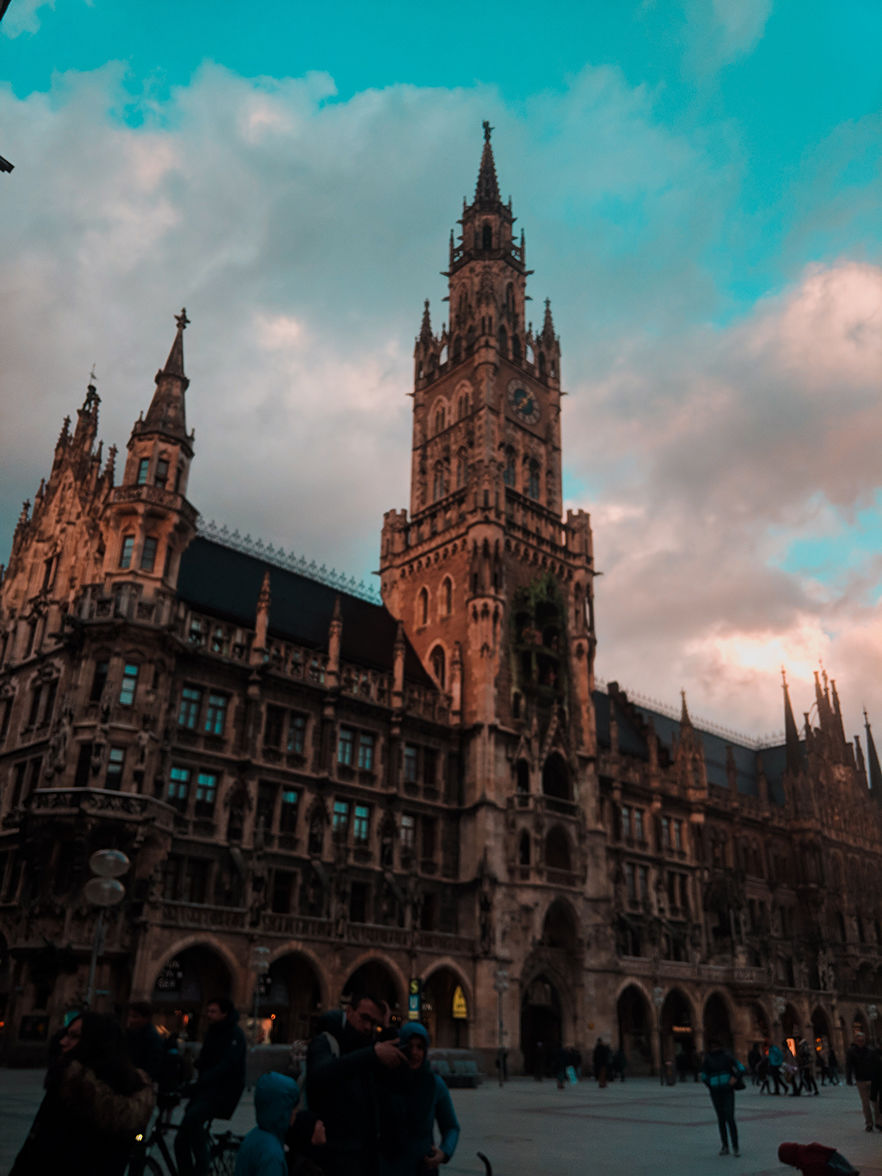 There are many Beer hall across the Munich City you can look up for the nearest one from your stay and head right towards it, as it's still one of those things you must do in Munich.
The Hofbräuhaus is the cradle of Bavarian bar culture it attracts most of the tourist crowd from around the world. You can opt for a glass of lager, Dark beer which was the first type of beer to be brewed at Hofbräuhaus.
My favourite was Weißbier-Radler - a mixed of the best Weißbier and lemonade made from pure lemon juice.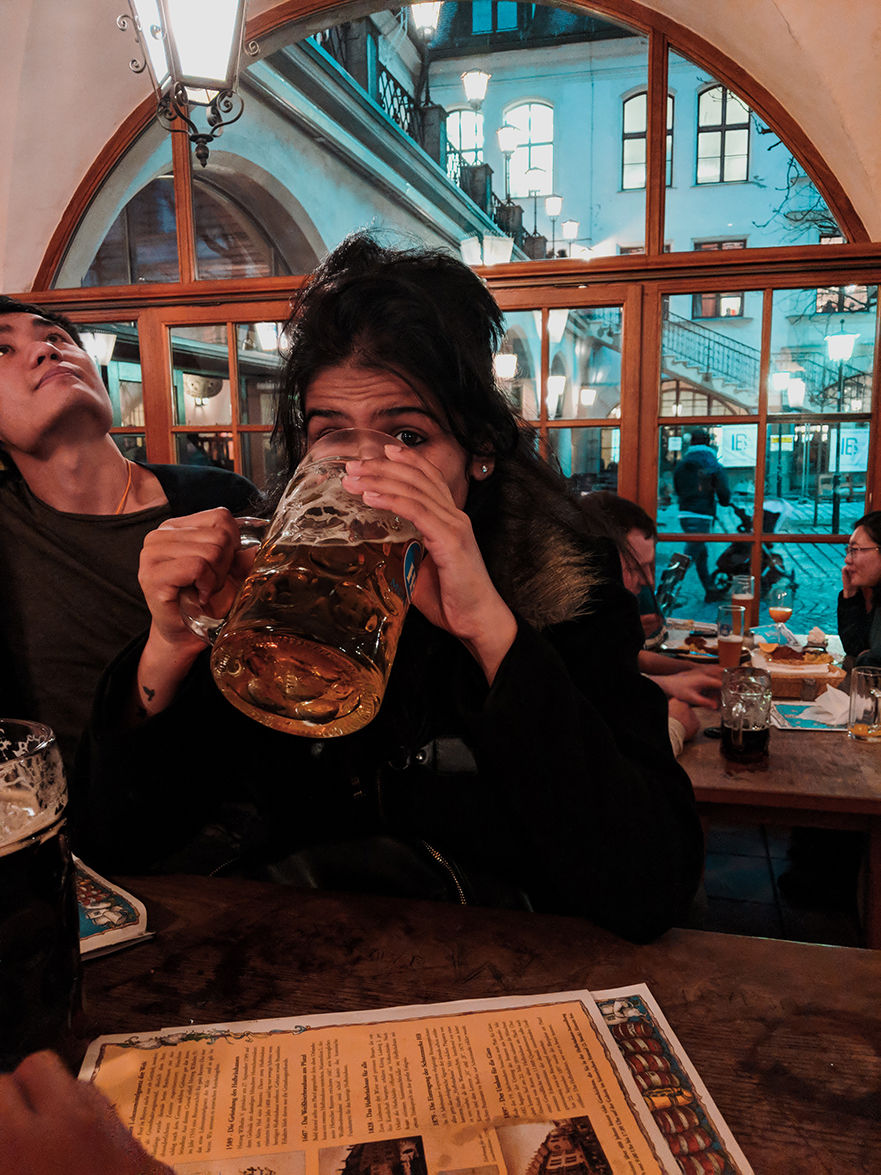 How can you not try the pretzels when you in Germany? We tried giant pretzels which were salty, chewy and were more than just bread. You can find them at many beer halls, bakeries, food stalls and restaurants. You can look up for best pretzels in Munich to find one at your nearest.
In all honesty, things mentioned here are not enough as the city has a lot to offer, but unfortunately, the place was only a stopover and we sat in the bar a little too long to enjoy the city. ????