From Dehradun, we drove via Mussorie and Nainbagh route to Pantwari, the base camp for Nag Tibba Trek.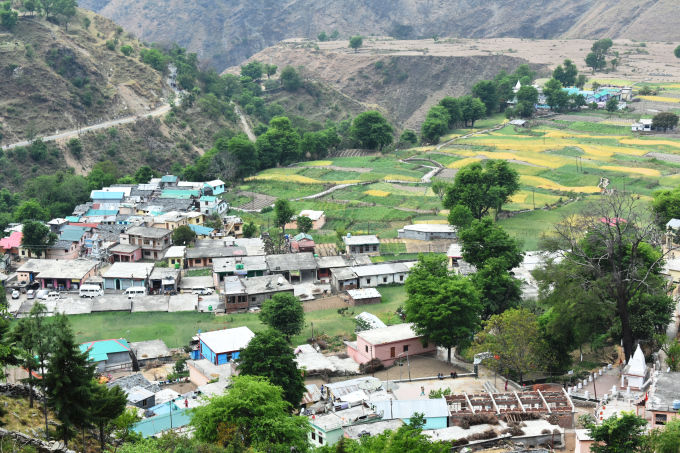 It felt awesome walking amidst the wilderness after quite a long time. The gradual climb took us through the fields as we left the villages behind. The trail was pretty easy to get hold of but little steep initially and same continued thereafter except for few patches of leveled ground in between.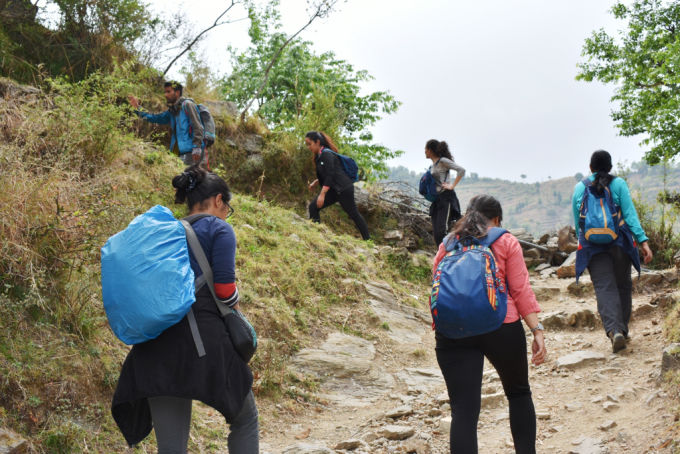 The course now looked even more beautiful as we walked through forests of oak and giving it a somewhat abstract feel.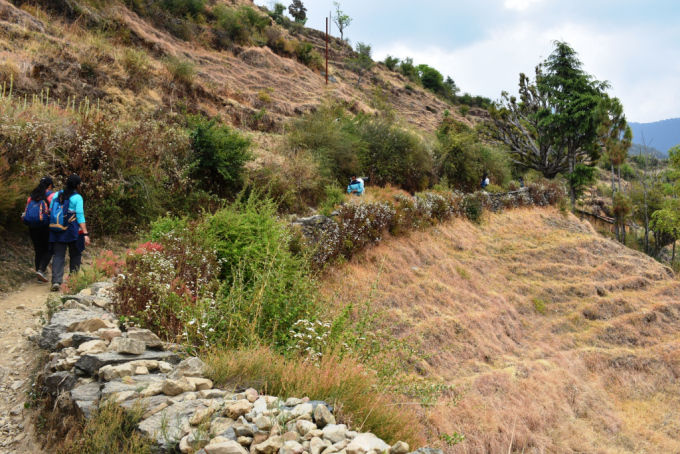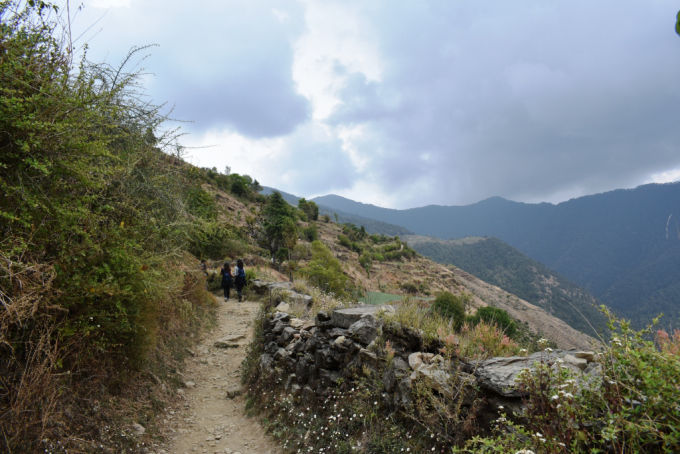 After stopping numerous times on the way, here we reached the midpoint of our trek, The Goat Village, and a smile just like a ripple spread across my face when I realized that we're halfway already.
The Quote in the picture below- "We don't use plastic and we are fantastic". True indeed!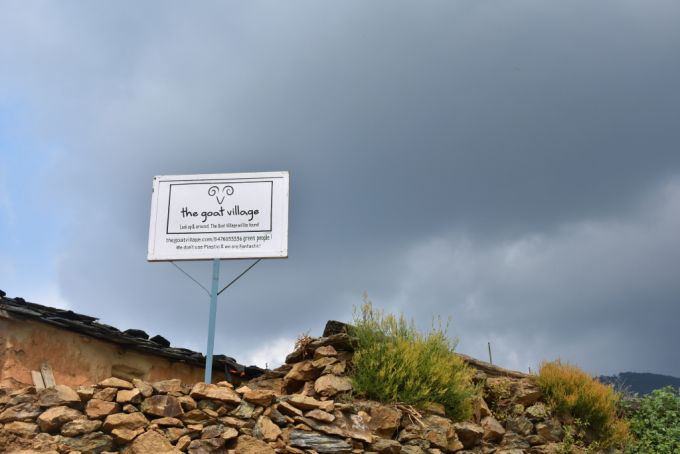 It took us almost 4 hours to reach the base camp with umpteen small breaks to catch our breaths. Once we reached the Nag Tibba base camp(Thath), I was surprised to see that our camps were already in place and we were welcomed by our Kitchen crew- Pankaj and the Team. They served tea and pakoras for the snacks- absolute luxury at 10,000 feet.
Next day, having savored the bread-butter and porridge along with tea and coffee, we marched towards the Nag Tibba Summit. The trail was surrounded by dense trees of Oak with 3 shades of leaves: silver, brown and golden. "We would soon be ascending to an elevation of 1000m in another 3-4 hours", Hem informed us.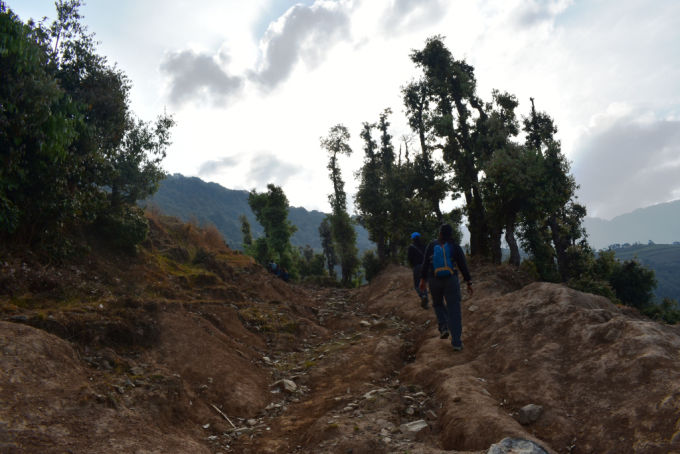 We reached a point where there was this pucca(cemented) hut. Probably constructed by the government for travelers in case of emergencies. We rested under the shade for 10-15 minutes and then I picked myself up for a further climb to the Hilltop.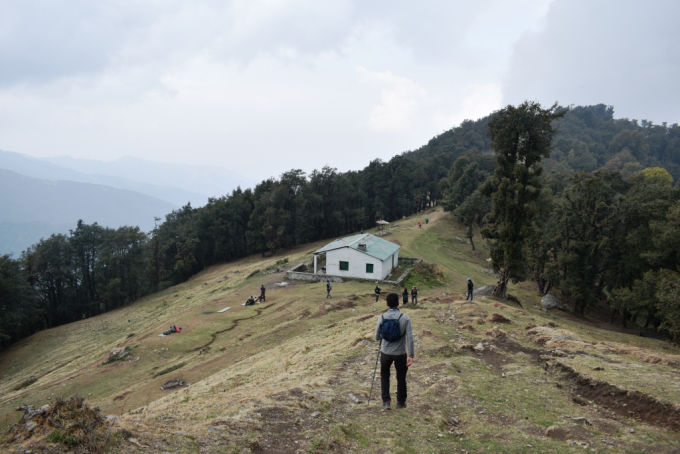 There I got a chance to see the Rhododendron(Buraansh in vernacular language) from such close. Our informed trek leader Samiksha mentioned that we can even taste it and in no time, I was on my way plucking me a flower. It tasted a little tangy but I was fascinated by the fact that I ate something so pure, so organic and so fresh.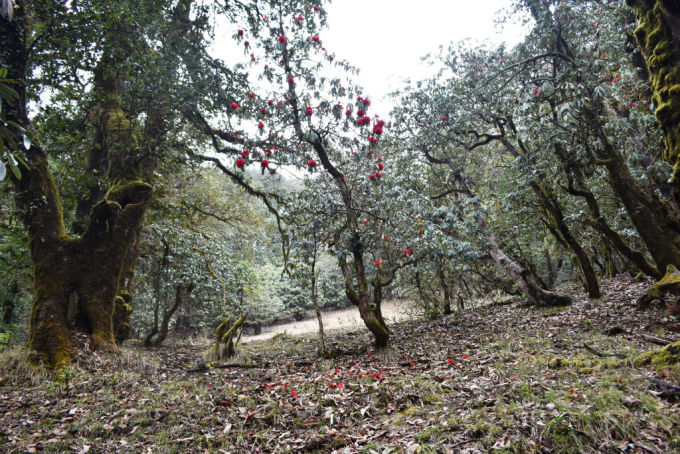 The beauty of the trail increased exponentially as we ascended. All of a sudden, clouds came up along unnoticed. Walking there felt heavenly. The wind, the clouds, the trees and the trail were all in sync; it was literally lyrical!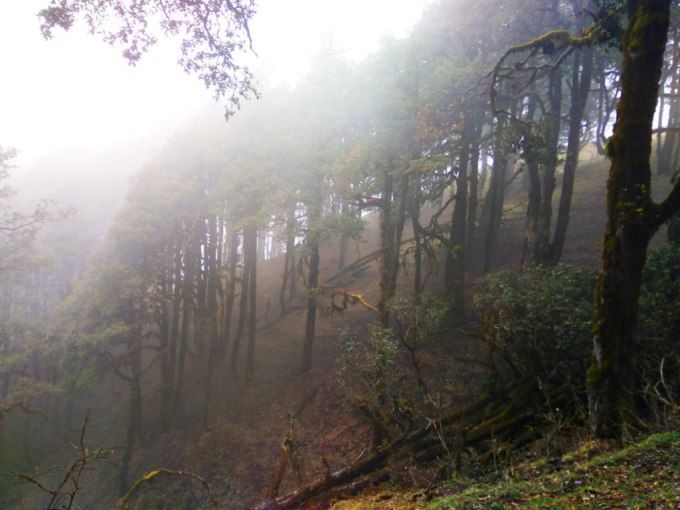 There I saw a meadow which hinted that the hilltop was near, barely a 200 m or so( A steep 200 m, though).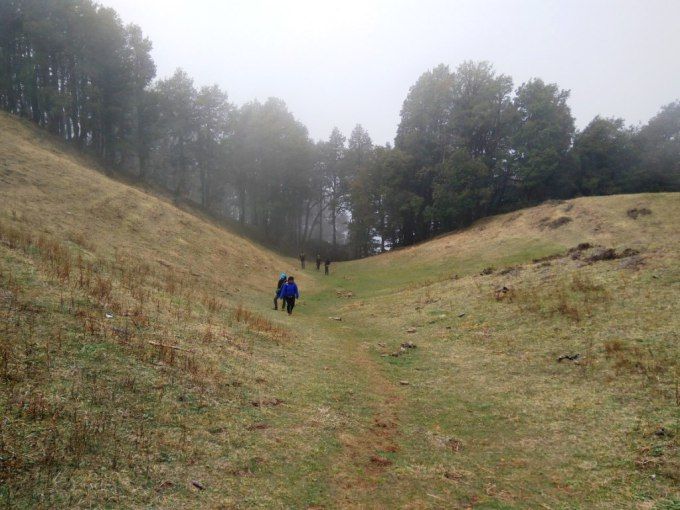 As I stepped on the Nag Tibba hill Summit, I saw the Indian Flag which was fluttering fiercely in the winds as if it were rejoicing at our achievement. We were getting our group photo clicked when clouds rolled directly overhead. Lightning...a pause then thundering. A little louder now. And the next was a Hailstorm!! I was both excited and scared at once.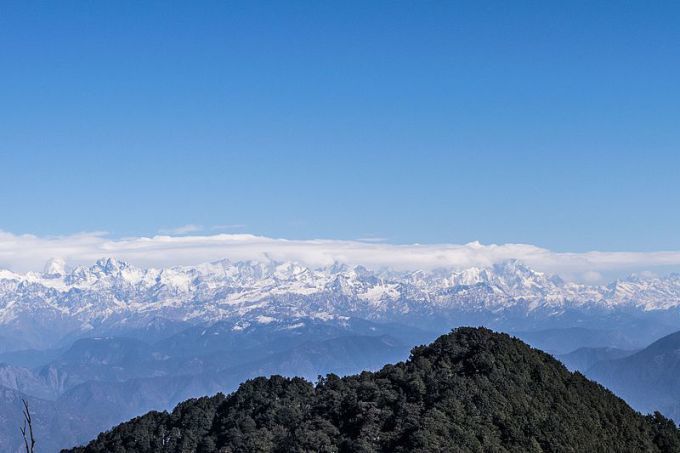 We draped ourselves in our raincoats and started descending as the weather seemed in a mischievously playful mood. Those dotted silver threads dropping from the heaven adorned the landscapes, scented the air and created a symphony of their own. Beauty, beauty everywhere!!
While descending, the trail was not the same as it was earlier. It has turned into a 'Rainwashed' avenue with sparkling trees and patches of hailstones. It felt as though God himself had adjusted the contrast and sharpness of the vista while we were busy hiking the summit.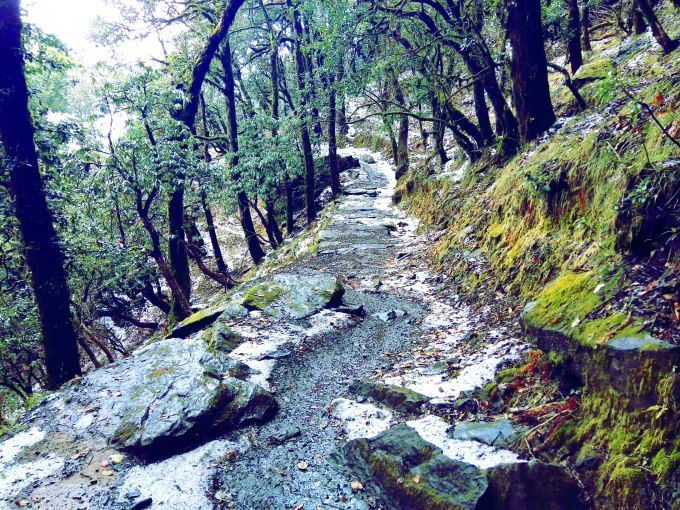 Visualize a panoramic shot in the National Geographic Traveller magazine and then picture yourself in the same setting, that is the feeling a trek stirs up in you! Besides, we Delhiites want nothing but fresh air for our city lungs.
This trek gave me an opportunity to hike, to climb, to watch sunsets, to walk in the rains, to fill pockets with clouds, to watch starry sky and to do nothing and enjoy the silence.
For more details, click here - https://diextr.wordpress.com/nag-tibba/