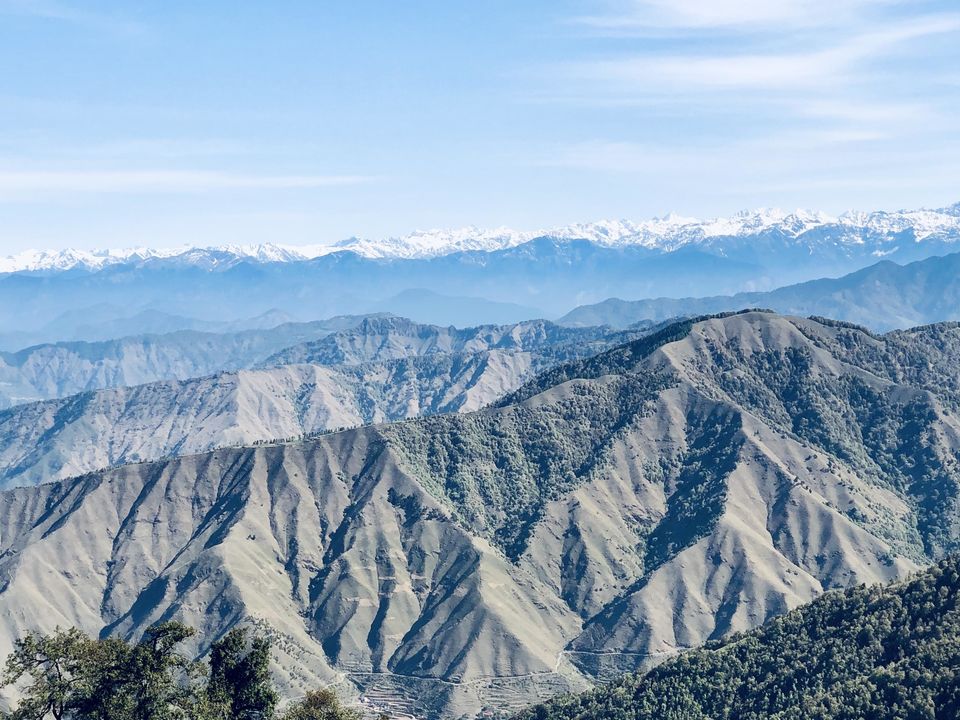 Let them be free .. Let them be wild ..
Let there be grass.. Let it sway in rhyme..
For its not just our place to be; it is equally theirs.
And they deserve as much free rein as we claim for our being ..
~Richa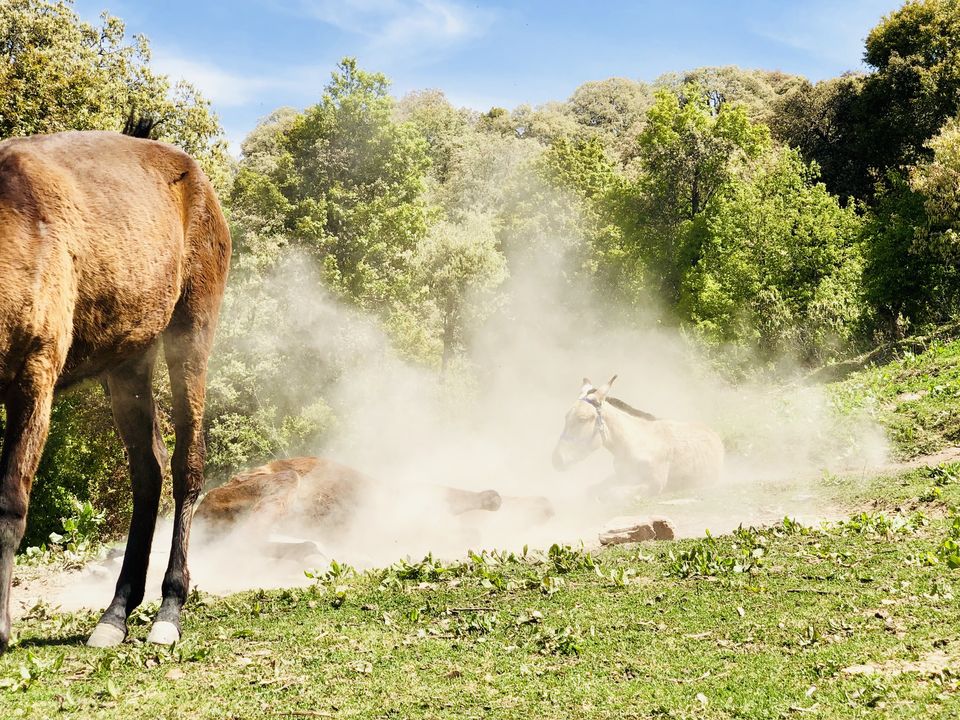 Often I had planned many treks to only cancel the plans eventually. For a normal city girl the snow clad mountains, green meadows, forest of deodar trees and the serenity there means a lot. And to realise this "meaning a lot" part I finally decided to accomplish my first trek of altitude 10,000 ft. in the Himalayas. A relatively easy trek (according to everyone), Nag Tibba was my final choice after a lot of reading. But yes this reading, googling and knowing it all about the place before actually going there is just the beginning.
Nag Tibba, 3,022 metres, is the highest peak in the lesser himalayan region of Uttarakhand state, and lends its name to the 'Nag Tibba Range'. This peak comes under the Garhwal Himalayan ranges. Nag Tibba is reachable by road till a village called Pantwari around 60 km from Mussoorie which is again 60 km away from the nearest airport Dehradun Airport. We started our trek after some regular sight seeing in Dehradun.
On our way we enjoyed the majestic Kempty Falls near Mussoorie and Nainbagh - a charming hamlet.
Road to Pantwari is a beautiful curvy road from Mussoorie with all the greenery on one side and valley on the other. I was very excited for my first trek and the sight of those mighty mountains made me nervous and anxious at the same time. Pantwari is a small village with cute kids , warm locals and particular himalayan small houses. The vibe was pleasant as kids were playing cricket in their local playgrounds, locals were seen playing old music at the shops , groups of people discussing everyday gossip.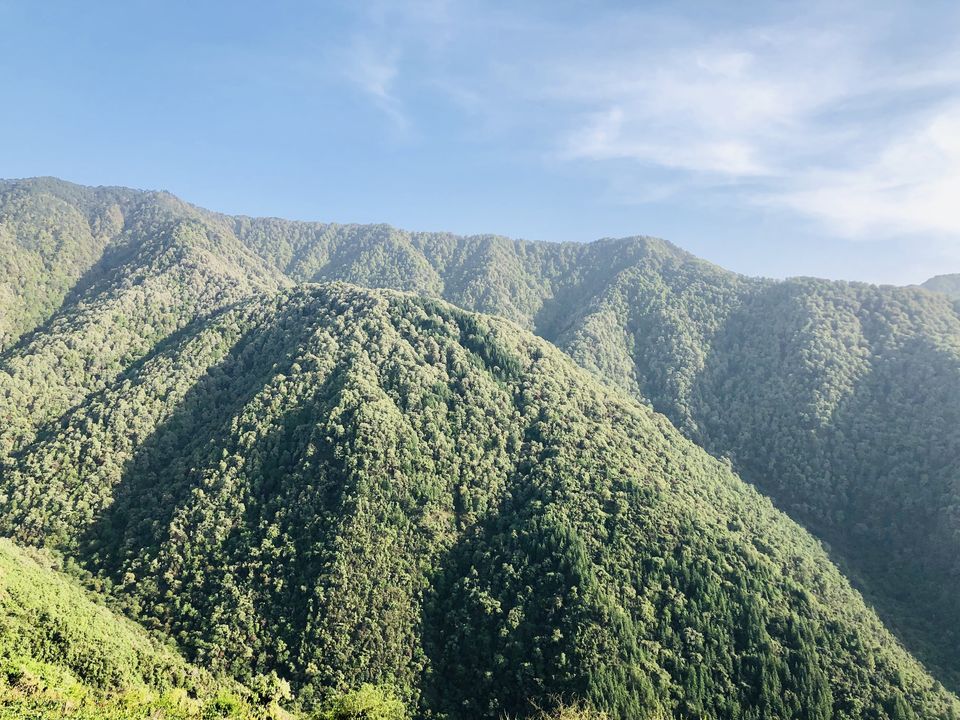 The trek to Nag Tibba starts from Pantwari and is steep uphill climb for first 2 kms. Me being me; I had already started to curse myself for coming out of my comfort zone by now. The climb is exhausting at the start with a rough but established path. Till the first relax point for lunch after almost 2 km , you can see Pantwari down the mountains. The lunch point is usually common for all trek groups since there is fresh water available at that particular point. Doesn't matter what everyone says about the simplicity of Nag Tibba Trek but let me be honest - For a first time trekker this climb is tough, exhausting and tiring .
After around 3 kms of climb the big green mighty mountains started accompanying along the trail , as if they encouraged me, as if they cheered for me , as if they knew that this young lady will slowly but eventually make it to the top. The sun is always harsh at noon as we go higher but I was glad that the weather changed post noon and it was slightly cloudy and super pleasant.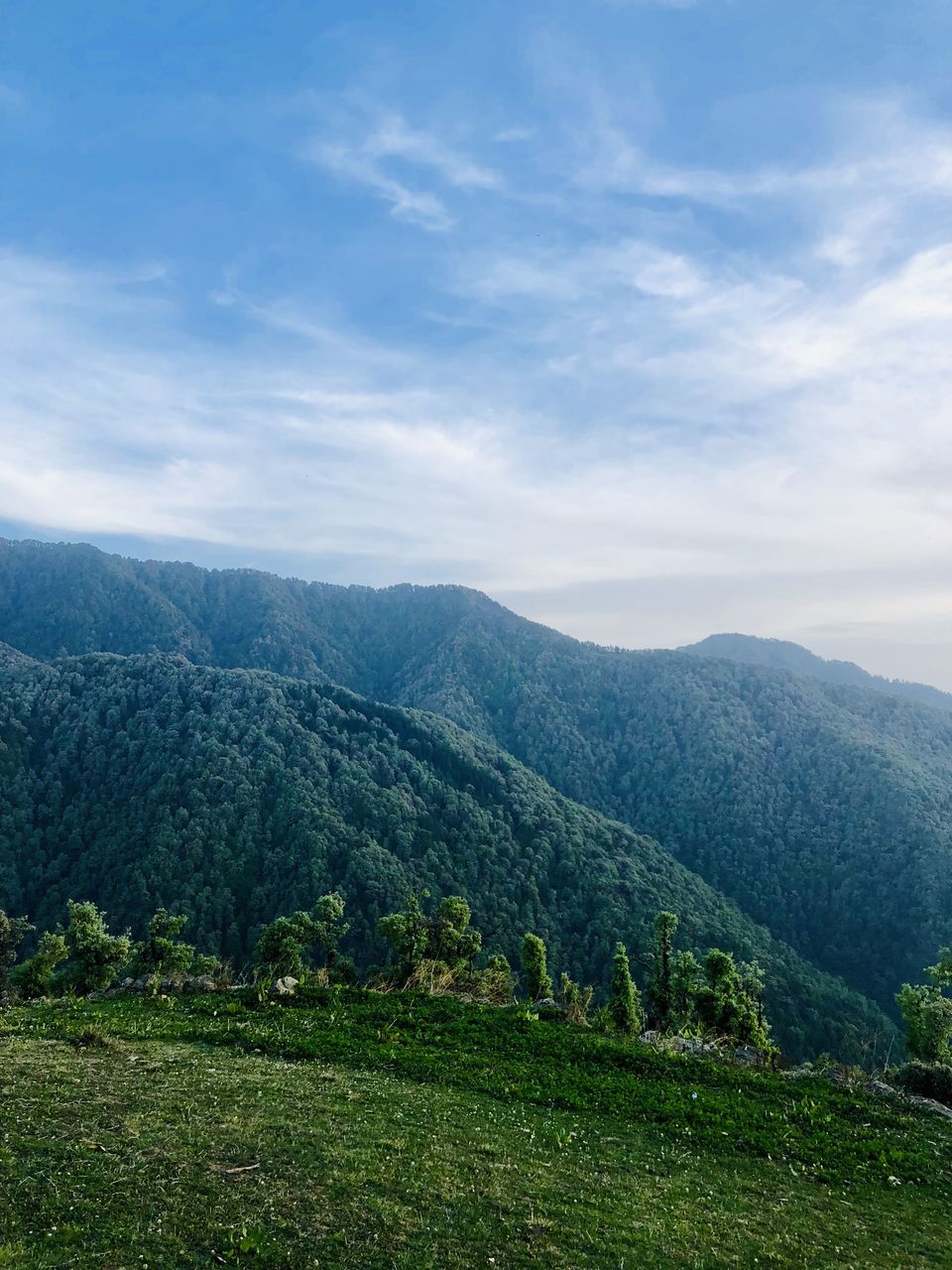 After almost a climb of around 4 km we came across a village called as goat village. Seemed like there were home stays and a small settlement over there. Goat Village has Signboards saying 'We do not use Plastic' all over the place which make us realise how each and every piece of garbage we throw in the mountains will litter here for ages. Some how these signboards make you realise that its important that we become as civilised as animals and do not litter this beautiful planet.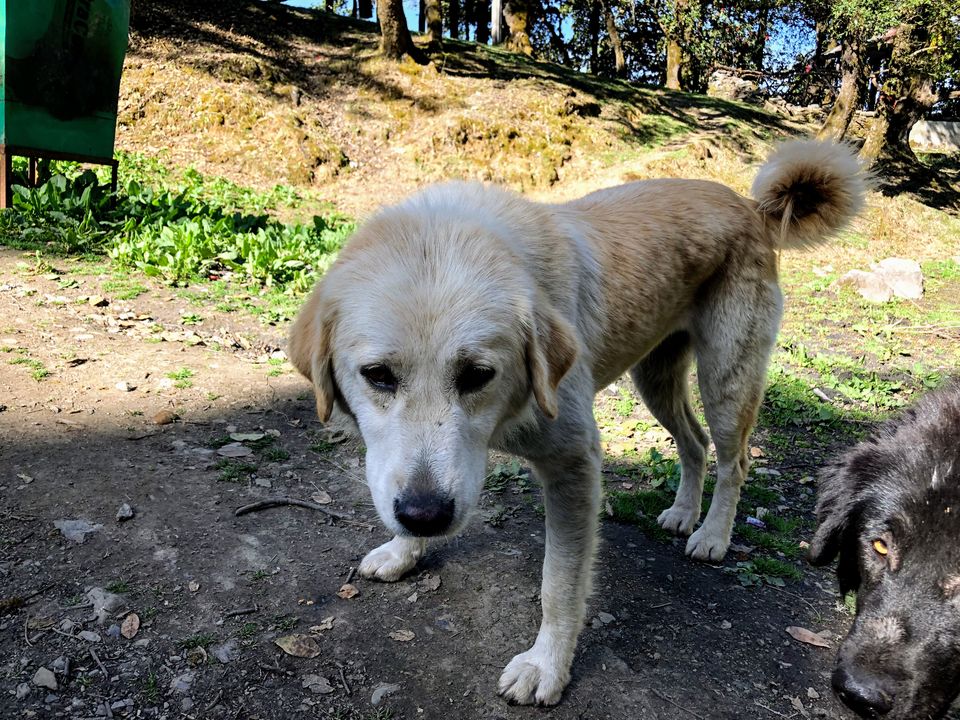 After crossing the goat village the trail is even and through the forests . These forests - covered with dry fallen leaves , lush green trees, sunlight parching from them and beautiful Himalayan rhododendrons takes you in a parallel universe. Rhododendrons are these red beautiful flowers mainly found in Himalayan forests. Locals drink freshly made rhododendron juice here.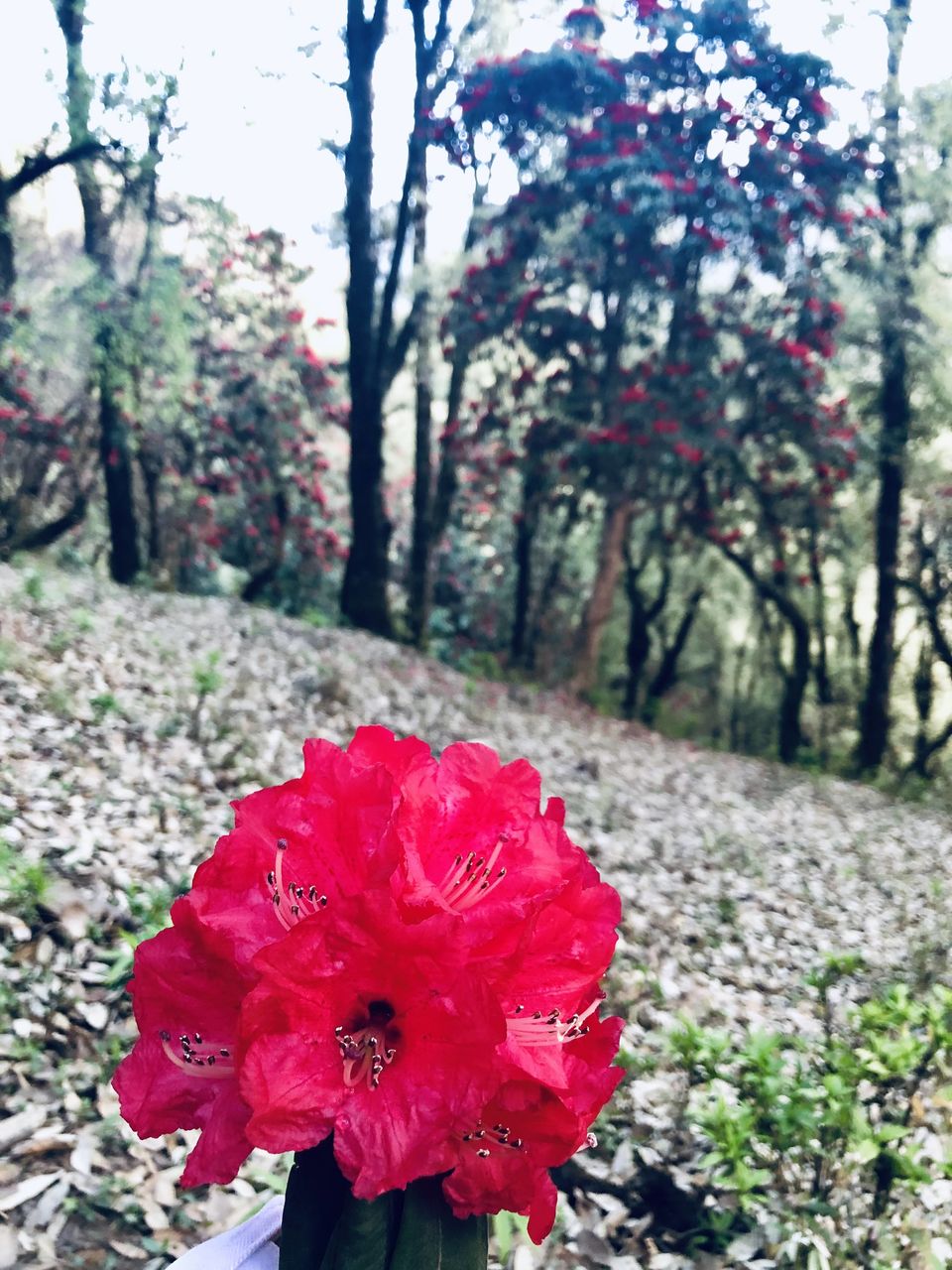 Our base camp was slightly below the Nag Temple . After settling down and relaxing for a while at our tents, I took a stroll around the place enjoying the silence of forests with the rhyme of singing birds and sound of the wind. Being a sunset/sunrise lover I surrendered myself to the sun rays that painted the sky with all shades of the sun.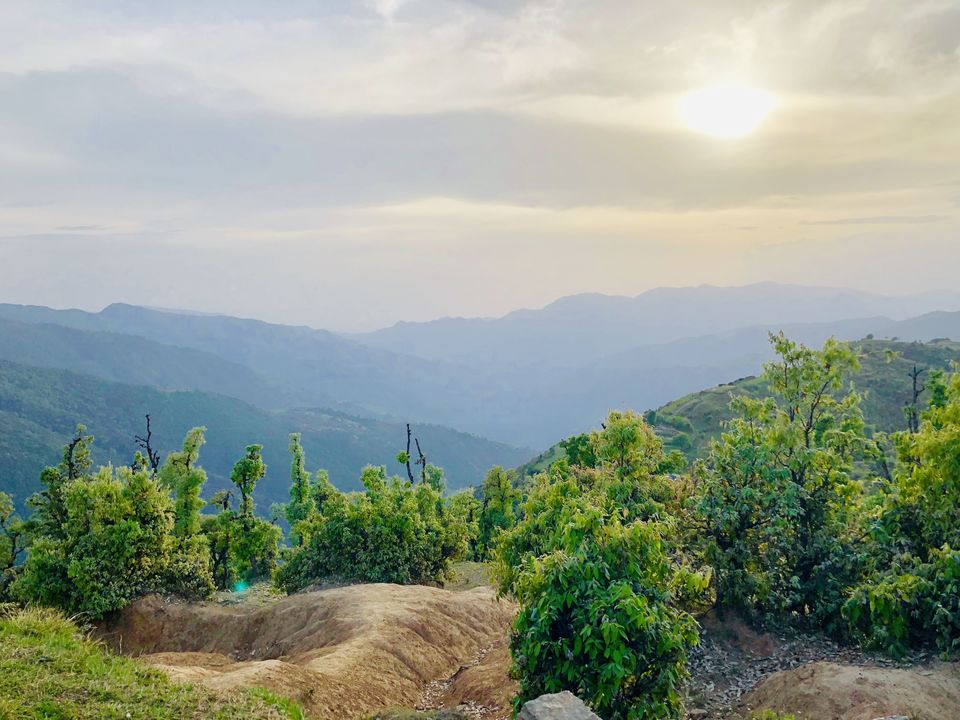 The night was super chilly, windy and cold. I had a minor headache because of the altitude gain, harsh sun and cold in the evening. But the scrumptious food provided by our cook somehow waved a good bye to the head ache. After lighting a fire place our trek guide told us many himalayan tales related to the Nag Temple, Nag Tibba summit and likewise. As it was a early start to the following day we surrendered to sleep as early as 8 pm in our tents. Being an avid star gazing lover I had put an alarm of around 01:00 am to see the stars at night. Getting out of sleeping bag in the shivering cold was a big task but I managed the escape from my comfort zone and witnessed a wonderful star studded sky (literally).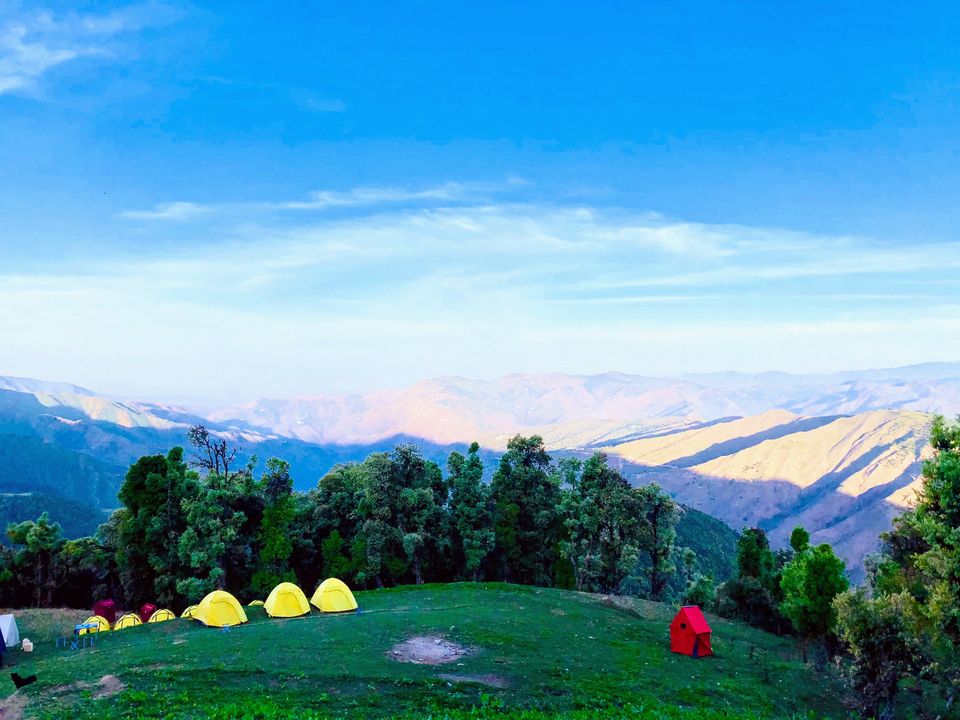 We started early in the morning to our summit with good heavy breakfast. The path till Nag temple is even and quite an easy climb. As we approached near the Nag Temple we came across meadows and omg what a beautiful sight it was. Yes the mountains have their own royal vibe but nothing can be as charming as the meadows. The lush green land sparkling in the sun rays with snow capped mountains to protect it on all sides, horses roaming around freely , birds singing their songs and the brightest sun was surely a sight to soak myself into.

Nag temple has many stories and this holy place has witnessed a lot. This temple is like a local deity for many villages near by. Each year there is some festival when people from many villages climb this mount to get blessings from their deity. It is always a very different experience to sit around such places which are older than many generations . I was able to feel the vibe of so many tales, experiences here.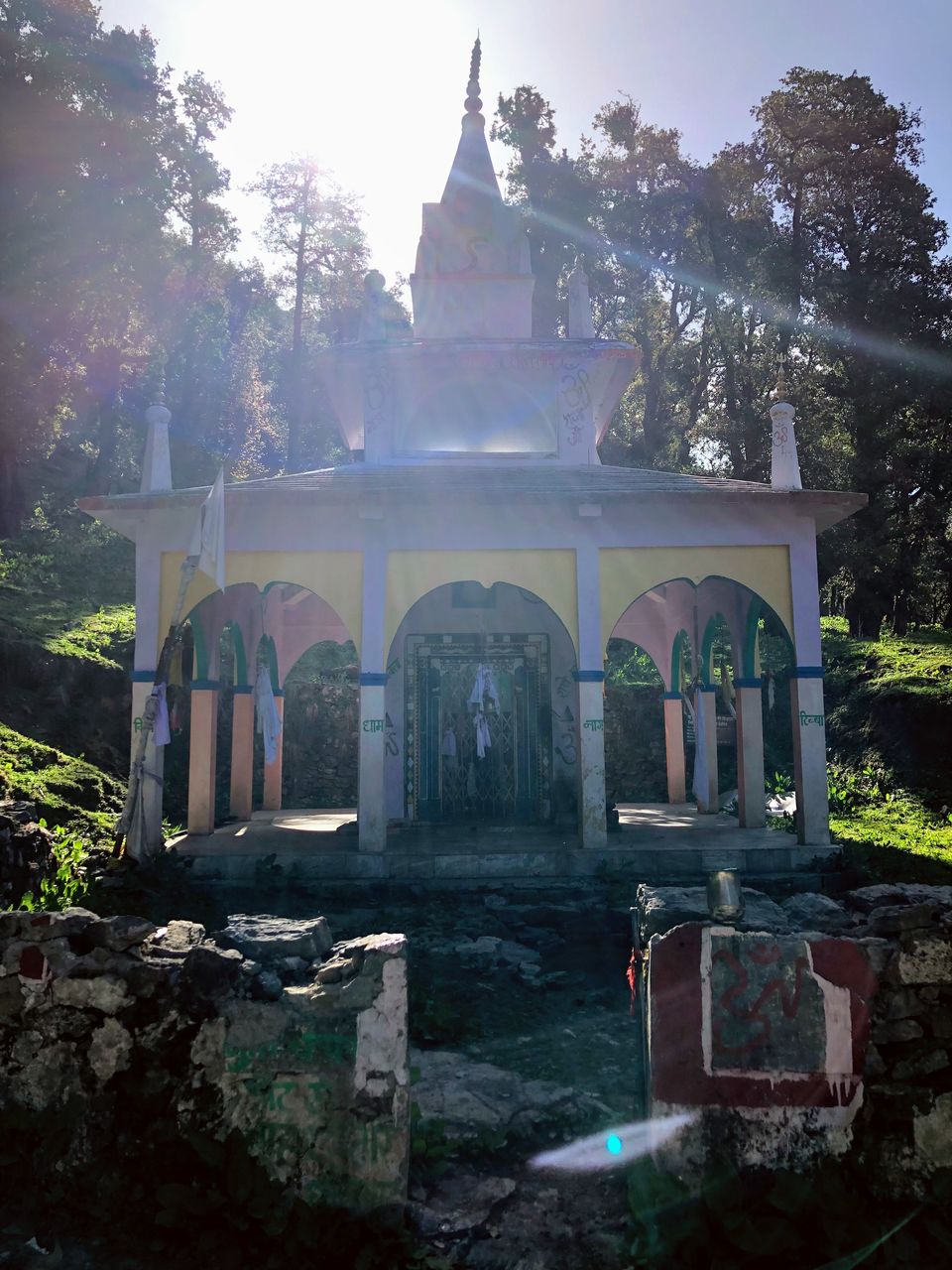 After taking blessings from the Nag Temple and Devi temple we headed for a super steep climb of the summit. The summit is just 2 km away from Nag temple but gains an altitude of 2000 ft. The summit sight was an absolute delight with the view of snow clad peaks of Swargrohini to Nandadevi. In more closer range we witnessed the Gangotri range, bandarpoonch and kalanag. The air was cold and we saw traces of snow to play along. This peak is also a deity to many people in the surrounding areas but it is kept clean as if there are no traces of humans around. One of the highest peak in Garhwal ranges Nag Tibba offers a lot to the trekkers. The descend was long and I covered it the next day with gratitude and happy heart, with a feeling of accomplishment and an exhausted but big smile on my face..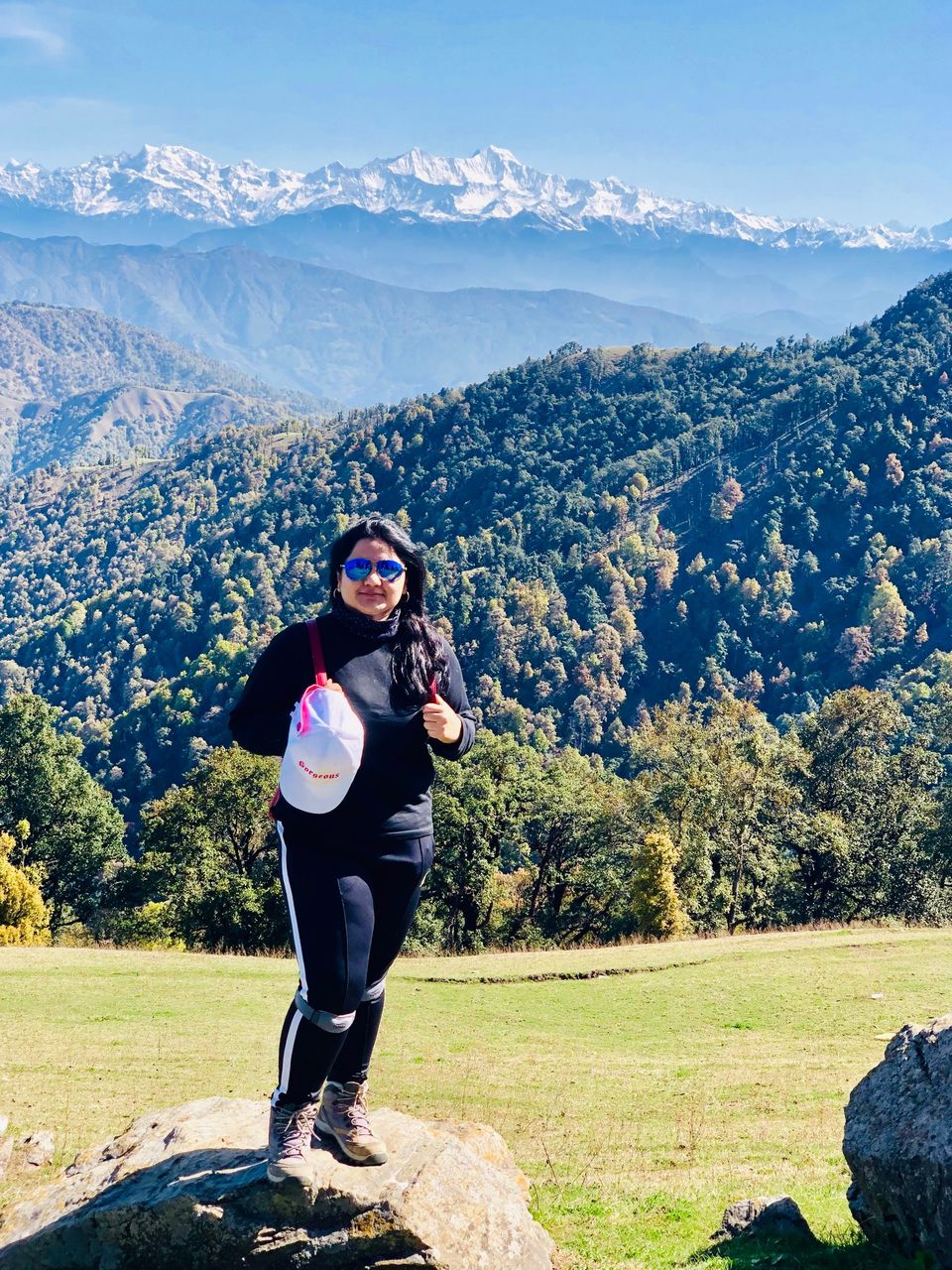 Nag Tibba is said to be snow covered till mid March and is an amazing snow trek then.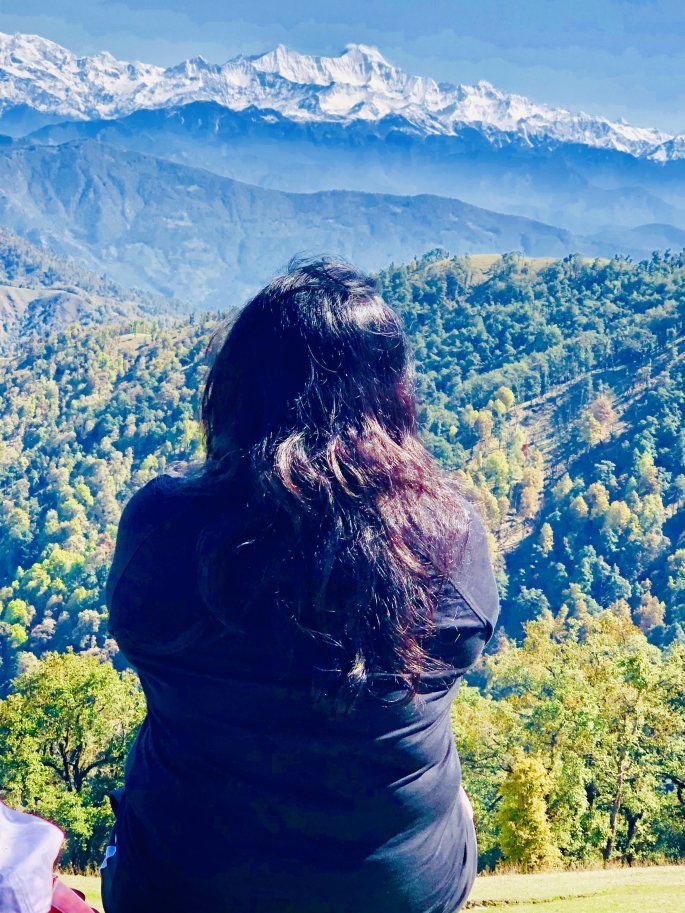 Nag Tibba was my first trek in the Himalayas. Yes the climb was very exhausting, very tiring and very hectic for me as a first timer. But it taught me to go ahead even if its hard to lift your feet up. This place somehow made me realise that we are nothing but mere mortals and it is this nature, these sights, these places that are going be there always. The summit sight was a life changing feeling of accomplishment;of serenity;of being the best version of my own self at that very moment. And yes - This is just the beginning.
They say -
"If happiness is the goal ;
And it should be, Then Adventures should be a priority"
Thank you to this most liberating , exhausting, enlightening and awaited journey
Of self Exploration
Of solo travel
Of the fervour to explore the mighty Himalayas..