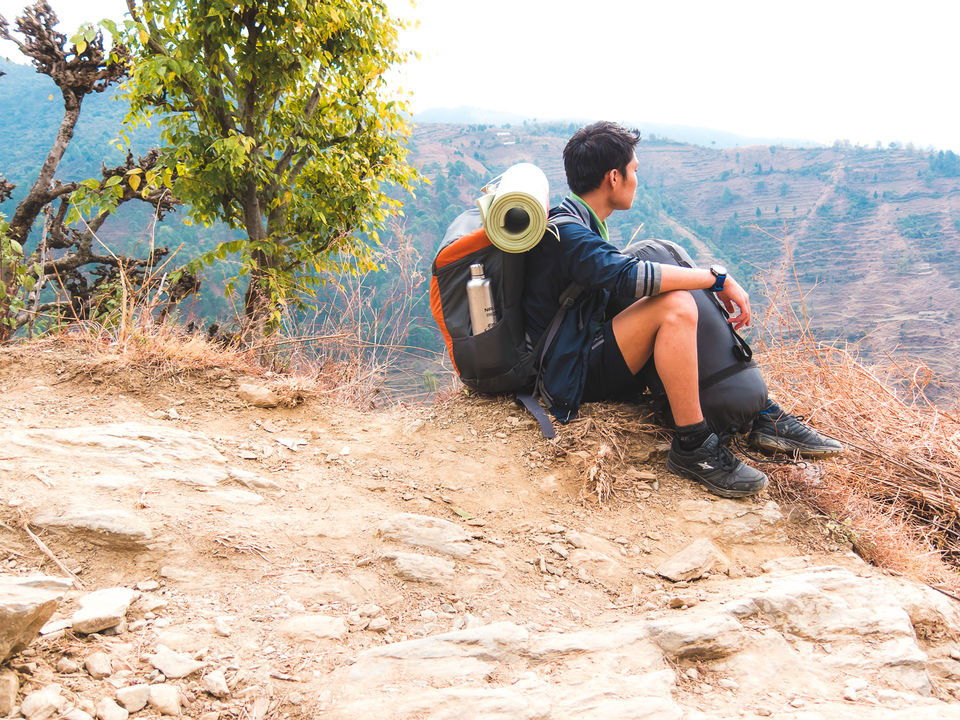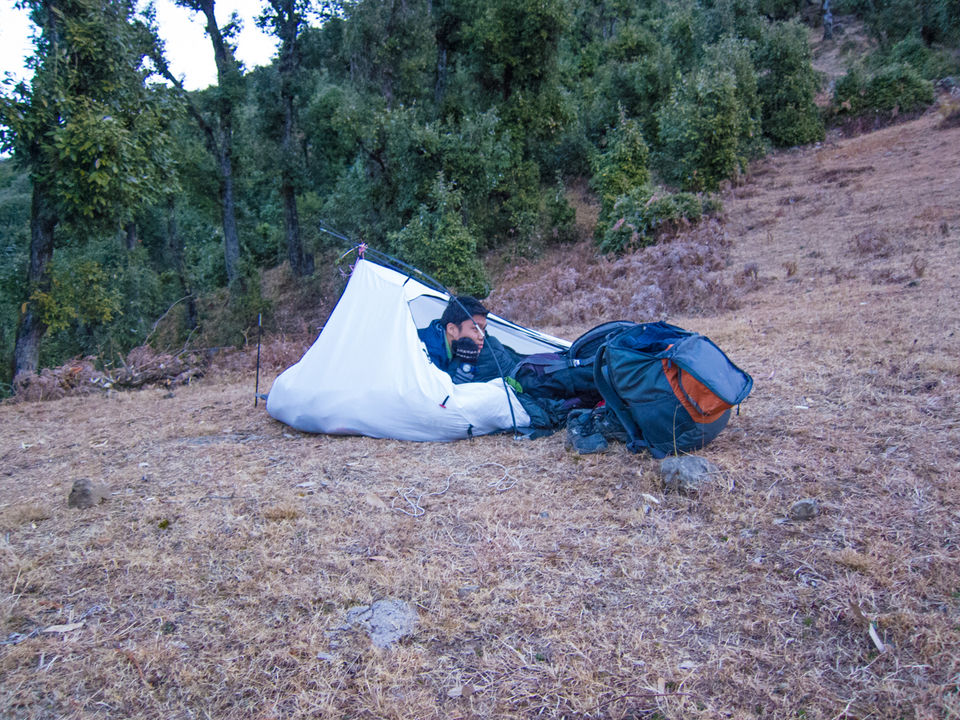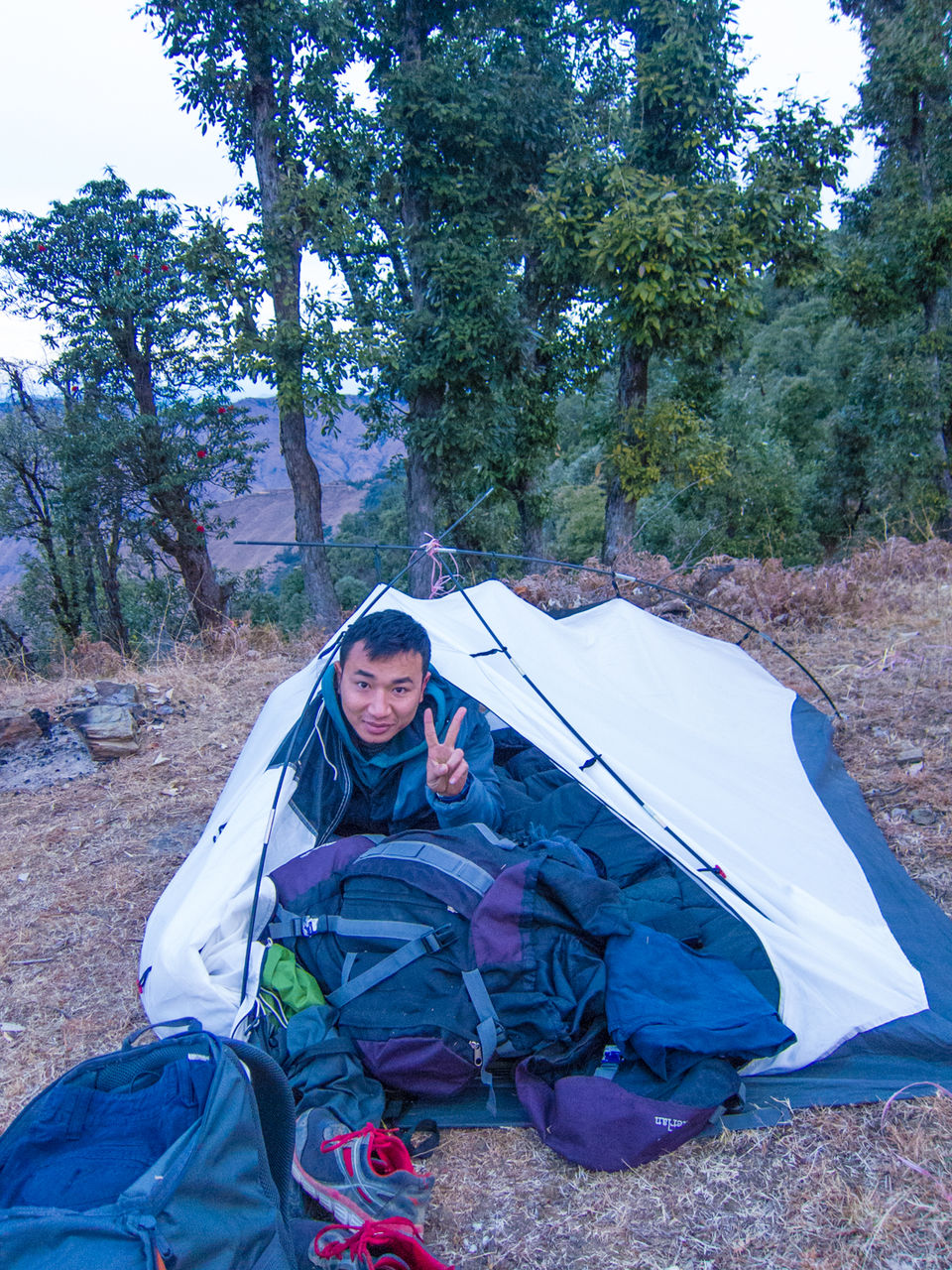 Before i begin the nag tibba story, here is a little guide to nag tibba how you can reach there from delhi.
1- take a bus from ISBT kashmere gate Delhi to mussorie- 360 rs approx per person
2- then from mussorie to nainbagh by bus again- 90 rs per person
3-Nainbagh to pantwari by car- 50 rs perperson
4- pantwari is where the trek starts.
and thats it.
I have heard of this place called Nag tibba and wanted to go there for a very long time. So after doing enough research about it, I asked a good friend of mine who was also my college mate if he was interested for the nag tibba trek, as he agreed to go along, after 2 days we packed our bags and left delhi for the trek. I heard that nag tibba is only an 8 kms trek so maybe I thought it would be easy, as I have already done longer treks than that. So on 4th of February we started our journey from delhi to mussorie by bus at 9.30 pm and reach mussorie at 9.30am in the morning. From there we took another bus to Nainbagh and then from nainbagh we reached pantwari village where the trek to nag tibba starts.
We started our trek around 2pm rented a tent and then we started moving without a guide. People at pantwari village warned us about not taking a guide, but we didn't listen to them. The first 4 kilometers went smooth and well, but I must say it was really tiresome even though it was only 4 kilometers as the trail only leads you upwards as there are no straight trails. After finishing our first 4 kilometers we crossed the goat village and we lost the way, by that time it was already 4.30pm as it was getting darker, we still haven't made it to the base camp yet. Both of us being so confused it was becoming a challenge of surviving in the jungle all alone. We screamed loud (koi haiiiiiii), but no one could hear us. Lastly a group of guys came from nowhere we know of, and they told us the way to the base camp was not very far and to keep moving straight. We went up there, again lost the way all we saw was jungle and there was no way to be found. So we came back down in a plain area and camped for a night.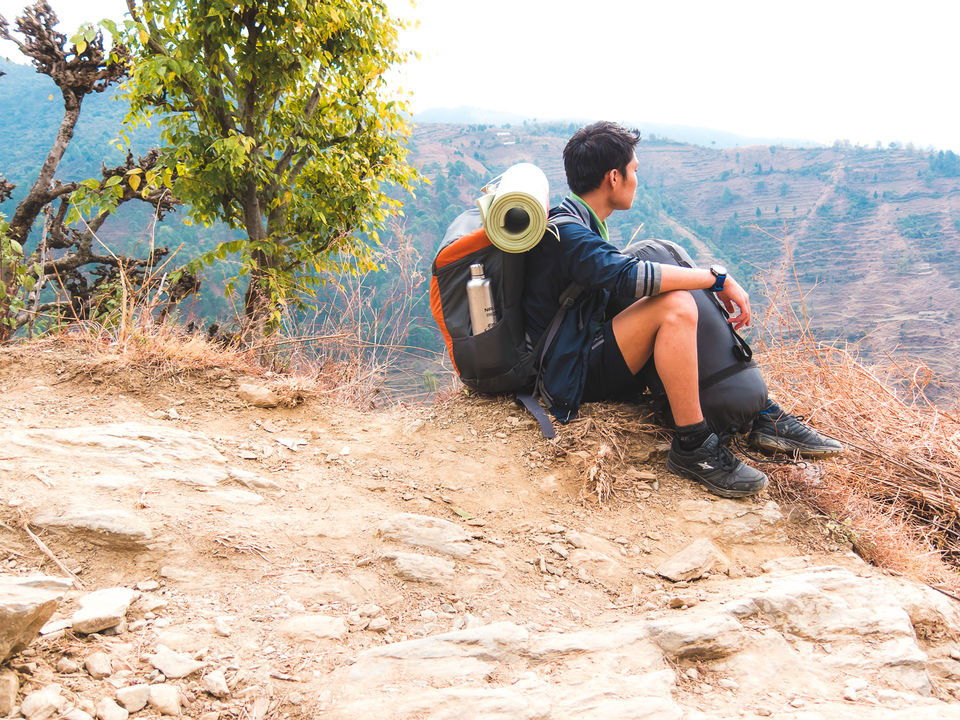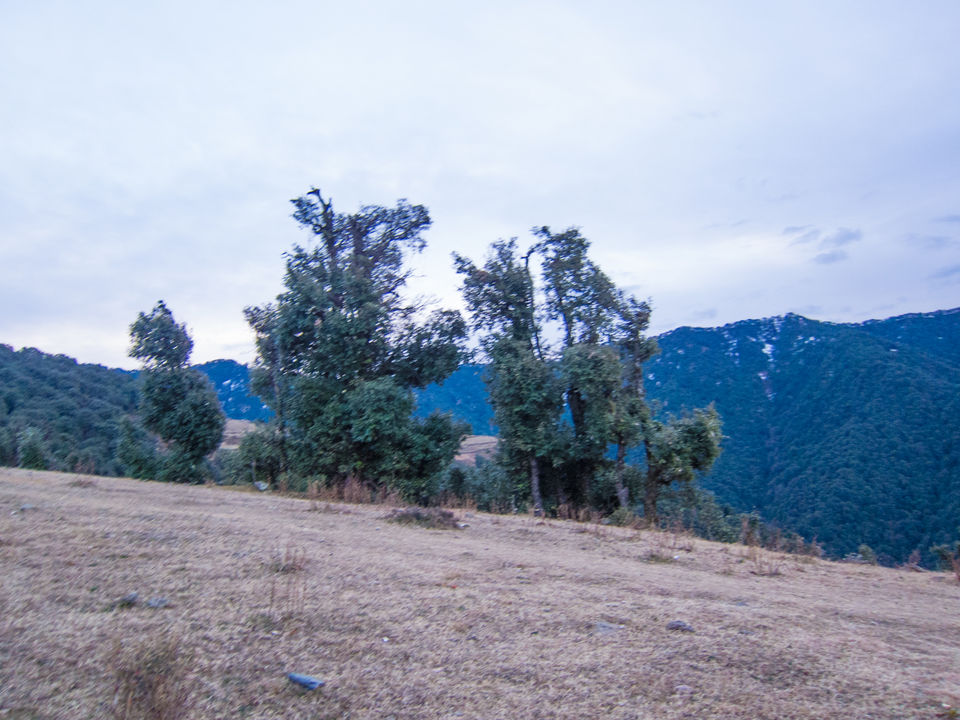 That night the funny thing was none of us knew how to pitch a tent as that was our first time camping and pitching a tent. As I am writing this thinking about it, it was really a funny moment. But at that night it was rather scary as hell, as we somehow managed to tie up the tent with a rope and got our sleeping bags and stuff inside the tent and did not come out until morning. By the time we woke up we realized that we slept for 12 hours inside the tent. We were really so scared to get out in the middle of the night in a big jungle where there was no one except us on that day.
And then the next morning we headed to base camp 1 left our stuff there and headed to base camp 2 this is the main base camp where you usually start your trek to the summit of nag tibba. As per instructions on my research, left side has to be the way to the summit from base camp 2 and right should be the nag temple and I was right. We then went to visit the nag temple before heading to the summit, as there was no one in the temple, before a babaji use to be at this temple. But when we returned back a driver told us the story of the nag temple and also said the babaji had passed away already.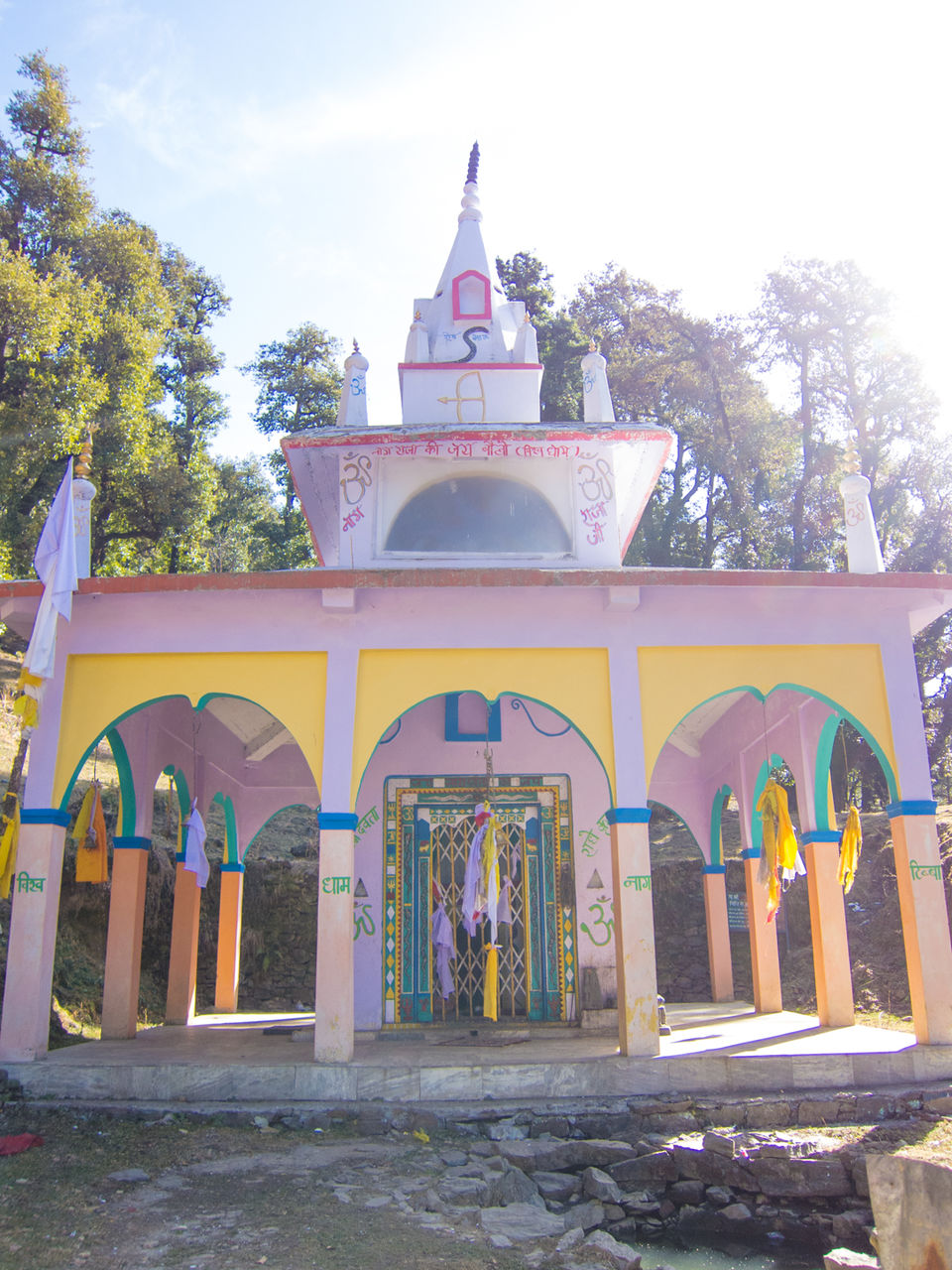 After visiting the temple we straight away headed for the summit, after 2 to 3 hours of trekking we saw a big wider place with full of snow and maybe we thought this is the end and it does looks to be like the summit as well. Last I thought for a second if this place looked like nag tibba summit then where could possibly be the flag that I saw on the internet, it was nowhere to be found. Then my friend told me someone must have thrown away the summit flag, but to confirm that my friend went straight forward to see if any trail still exist, as he went a little further he saw a very big dead vulture and maybe he thought that's the end and this could be the summit, we were so unlucky because there was no one there to tell us this was not the summit. Thinking this place was nag tibba summit we spent some time there and went back down happily, until I found a water source near goat village took some rest filled my water bottle, and next to me there was a local man who asked me about nag tibba how was it. And I told him about the place that we went and it was ok not bad, because nag tibba peak has to be really beautiful and from there you could see peaks like bali pass swargrohini etc, which we really didnt see any of it from the place we thought it could be nag tibba. He immediately understood that place wasn't nag tibba by any means he said nag tibba was 1 more kilometers away from the place we thought to be as nag tibba summit, he was very sure we didn't make it to the summit. We were also confirmed that it wasn't the highest point of nag tibba. Hearing all those stuff after all this trouble we faced in the jungle, I must say we did not return home happily. On the way home I told my friend about this famous saying "enjoy the journey not the destination".
Lastly I just want to say if you are planning to trek nag tibba alone or with a friend then hiring a guide is must as the trails are too confusing in the jungle, especially if you are going there for the first time.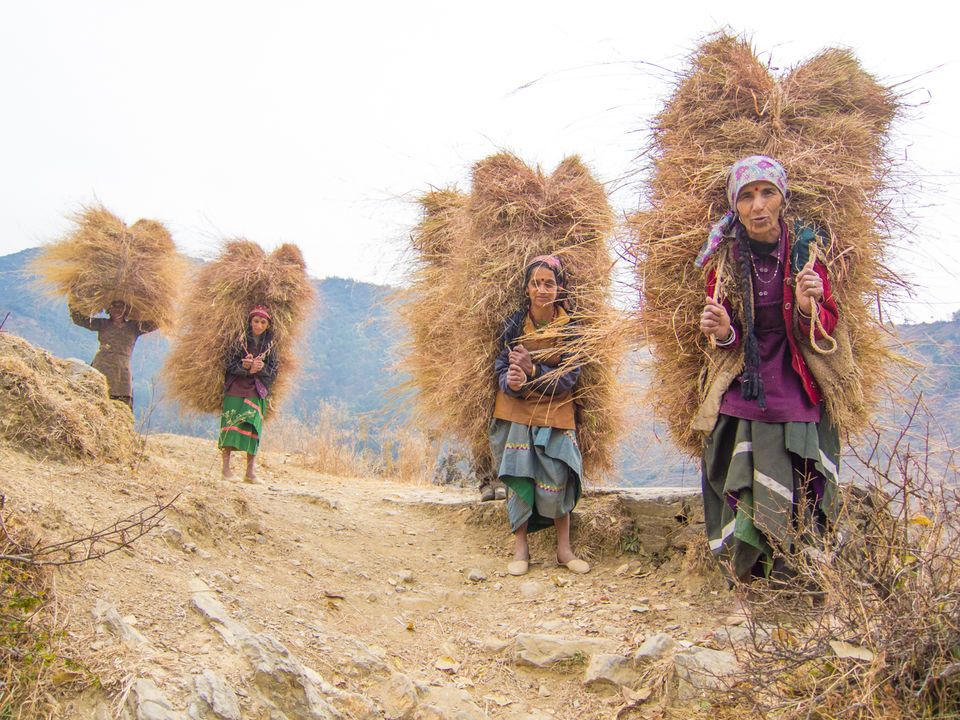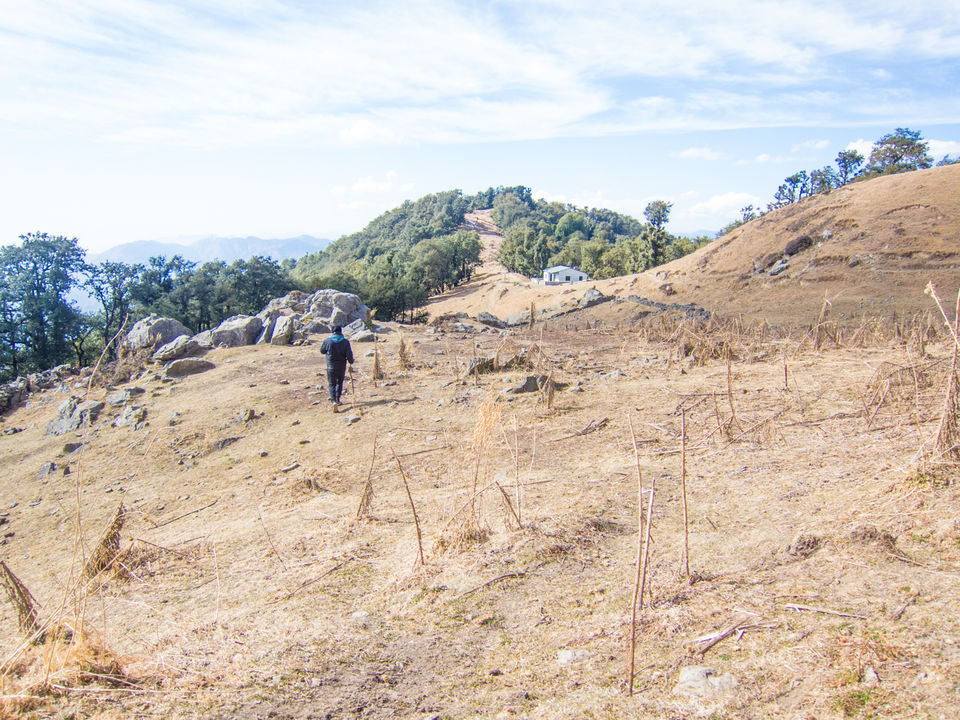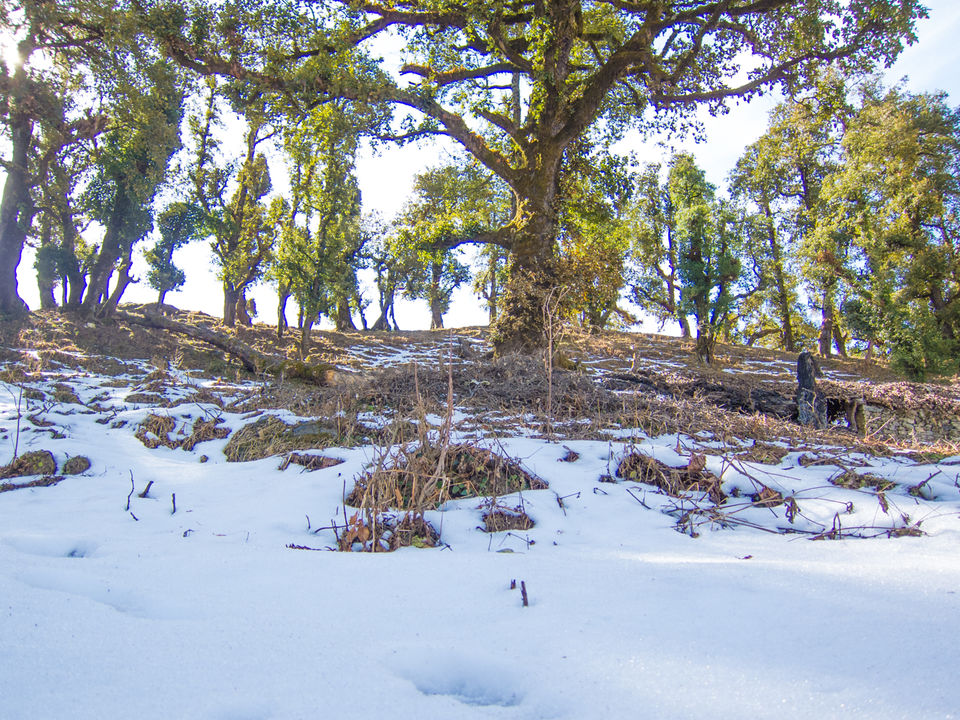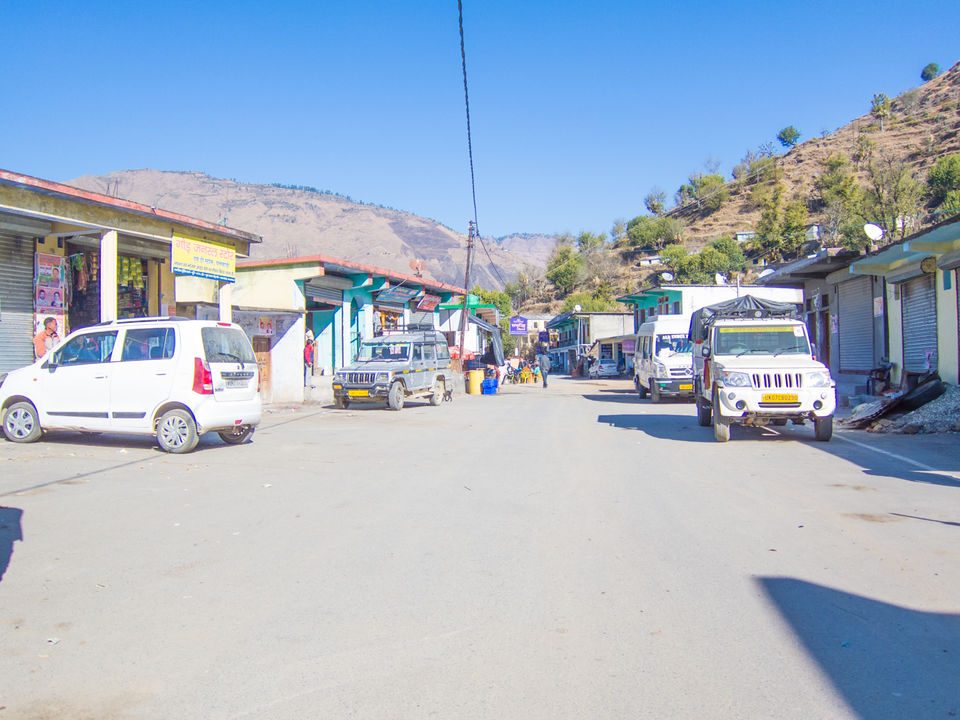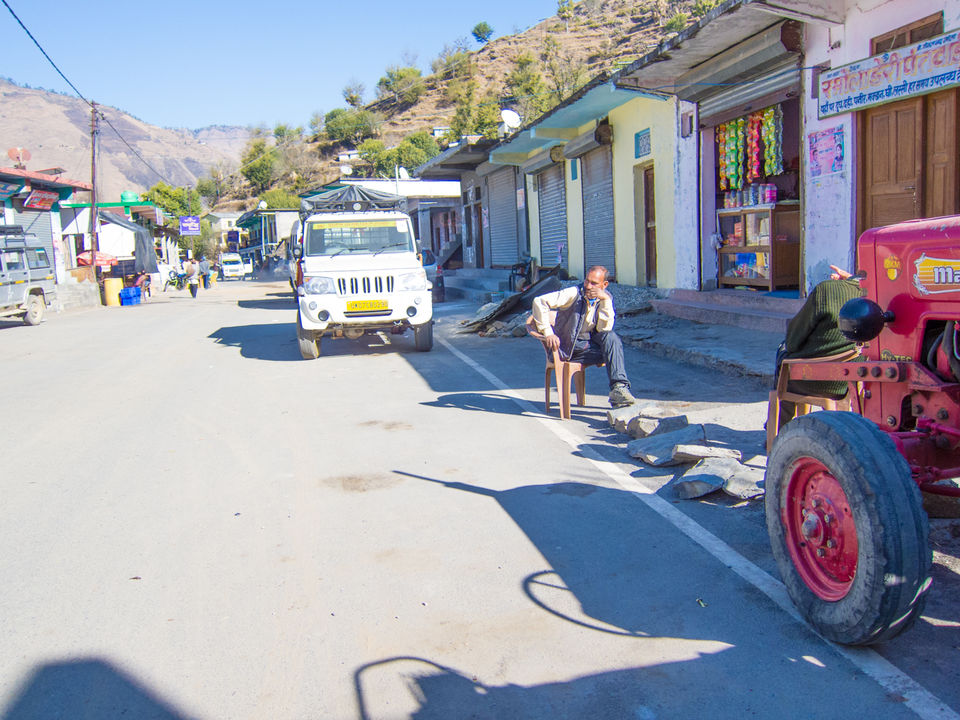 All photos are my own

Be safe and happy travels.
THANK YOU