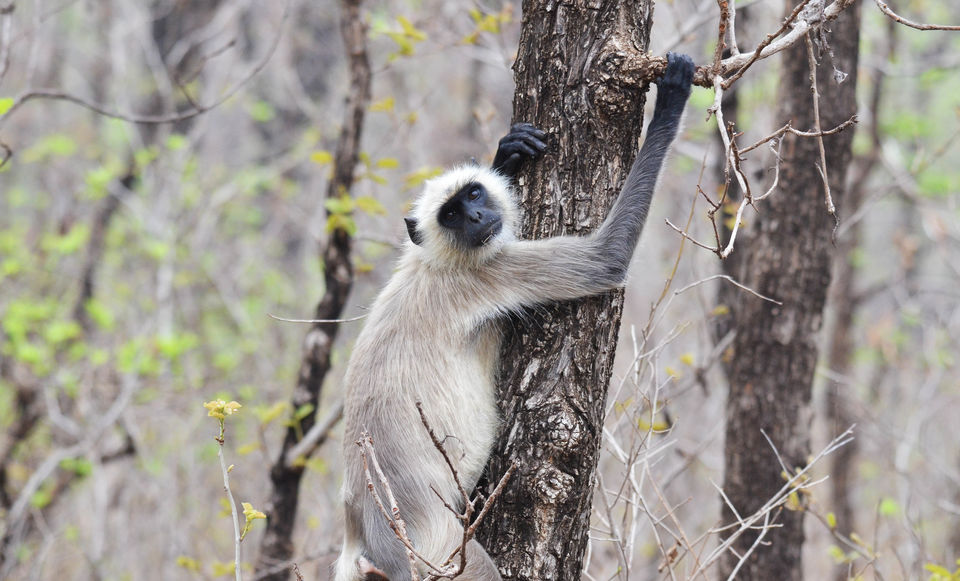 Sitting smack in the middle of its superbly famous big brothers like Kanha, Pench, Bandhavgarh and Tadoba, Navegaon-Nagzira Tiger Reserve (NNTR) is a must-go for every nature enthusiast.
Nagzira, also known as the 'Green Oasis of Vidarbha', was declared as a wildlife sanctuary in 1970. However, unlike Pench, Kanha and Bandhavgarh, it still lies unexplored.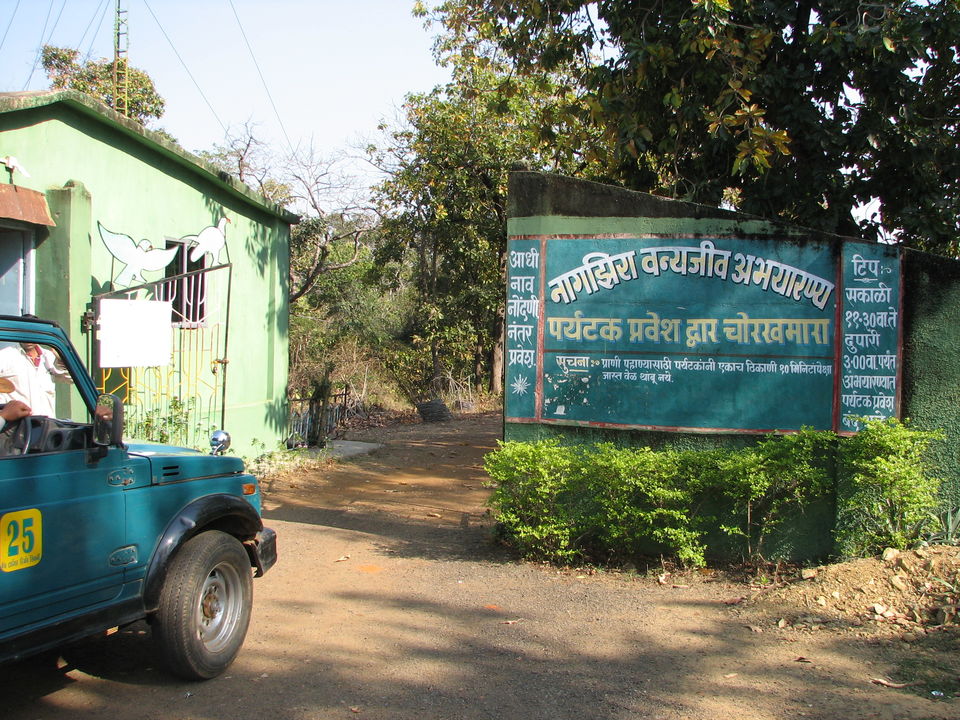 We flew to Nagpur from Kolkata and took a cab from the airport. It is like sliding through butter as your car revs up to a 100kmph on the NH 6. The nearest landmark is Sakoli from where we slowed down to take a turn to Nagzira. It was almost afternoon when we reached our hotel. After a homely lunch, we took an evening walk in the surrounding area. The green serenity was a welcome change from the humdrum of the concrete jungle. Just sitting on the porch, doing nothing felt so relaxing in itself. An early dinner and we woke up for our safari at 5:00 am. The hotel had arranged for the safari gypsy which came to pick us up from there. However, online booking for the entry in the jungle has to be done beforehand. There are four entry gates: Mangezari, Chorkhamar 1, Chorkhamara 2 and Pitezari of which Chorkhamara 1 is the most preferable.
I inhaled a gust of fresh jungle air as the gypsy veered inside the forest. It is a beautiful feeling as you soak in warm sunlight with the cool breeze kissing your cheeks and your eyes soothed by the surrounding greenery.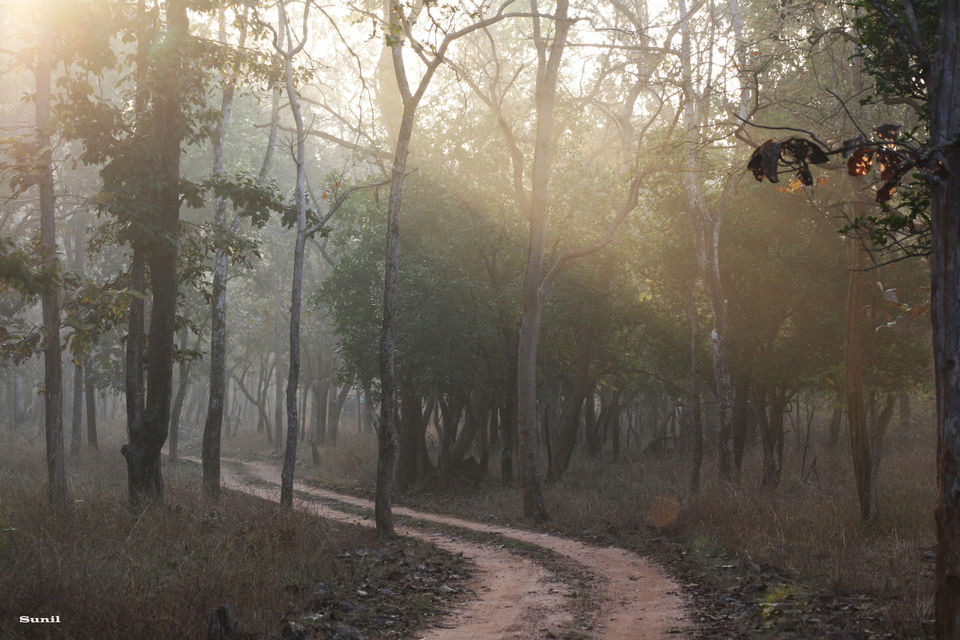 But, hey, be sure to scan the trees. An expert hunter may just be watching you.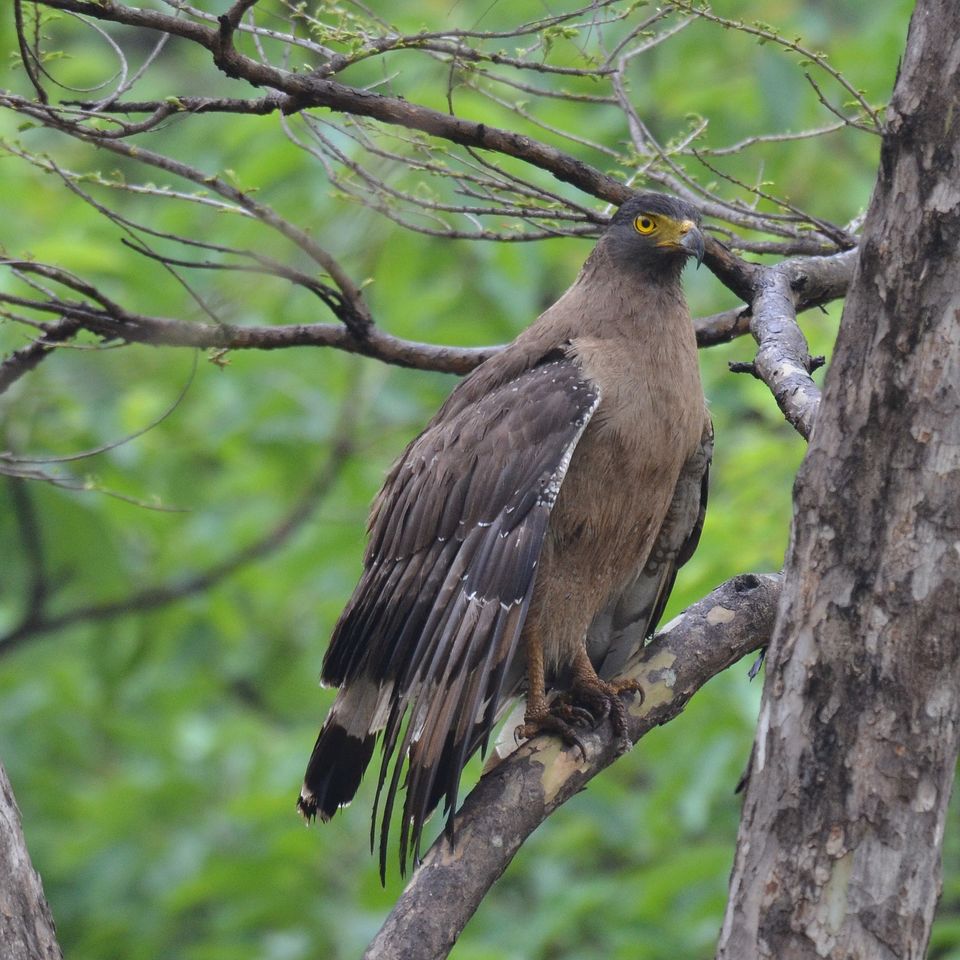 Nagzira houses a variety of avian hunters like serpent eagles, grey- headed fishing eagles, white-eyed buzzards and shikra among others. So make your binoculars work overtime as this is a birdwatcher's paradise. Don't worry if you are not lucky enough to spot a big cat for you will be falling all over yourself, playing denner to half a dozen birds asking you to click them all at the same time. Not just a visual pleasure, the jungle will undoubtedly delight you with a musical extravaganza. A brain fever's shrill cry, the hoot of a spotted owl, a thump-thump of a woodpecker, they are all there, playing hide and seek with you. Spot them if you can.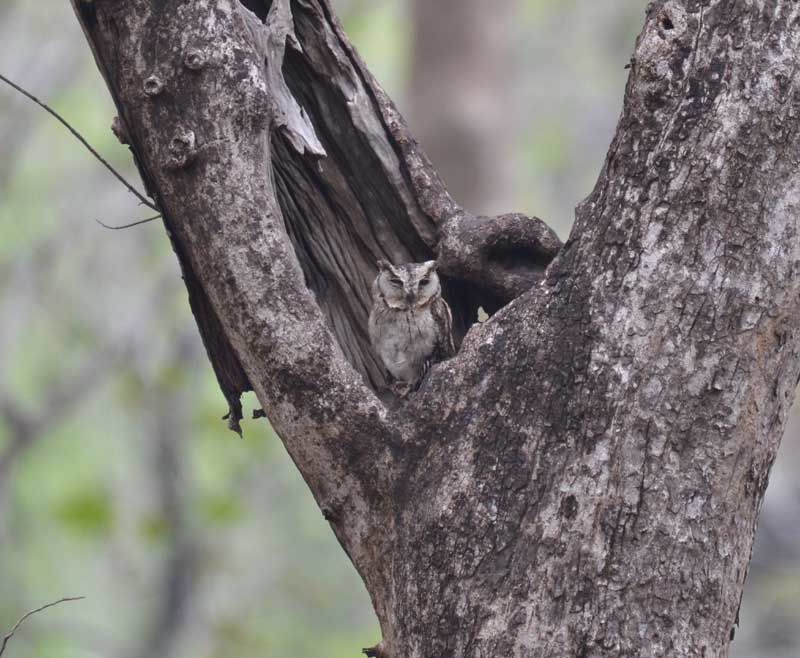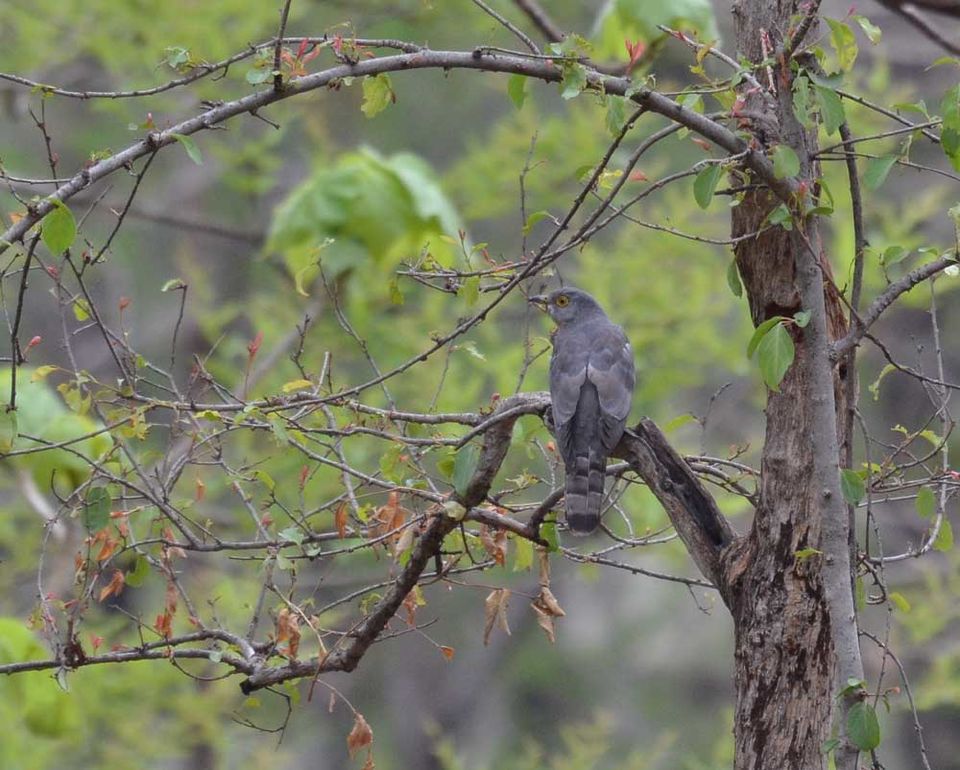 Halfway into the forest and we stopped for a quick breakfast in the forest canteen which provides basic foods like poha, bread, cold drinks, tea and biscuits. Alternatively, you can pack your food from the hotel also.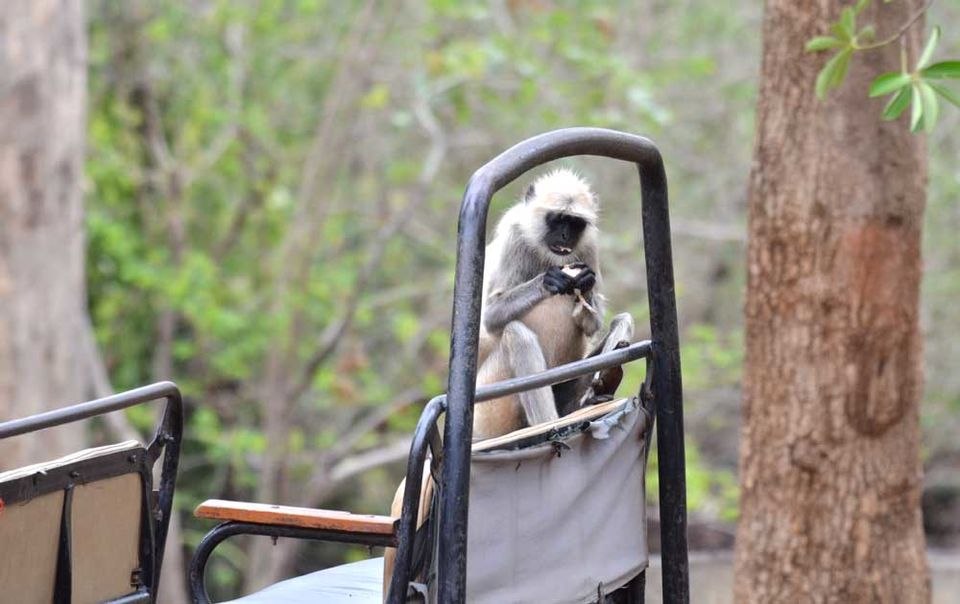 Post breakfast, we visited a small water body lying just behind the canteen, the banks of which house common water birds like pond herons, kingfishers and lapwings.
Soon we hopped on to our gypsy and continued on our safari. Being so used to scanning trees for birds by now, we turned to our guide when the vehicle stopped abruptly. We failed to notice what our guide was pointing to in a patch of grass. Staring intently first with our naked eyes and then with our lens, we finally caught the black patches on his back. Hidden behind the grass a leopard sat as still as a statue.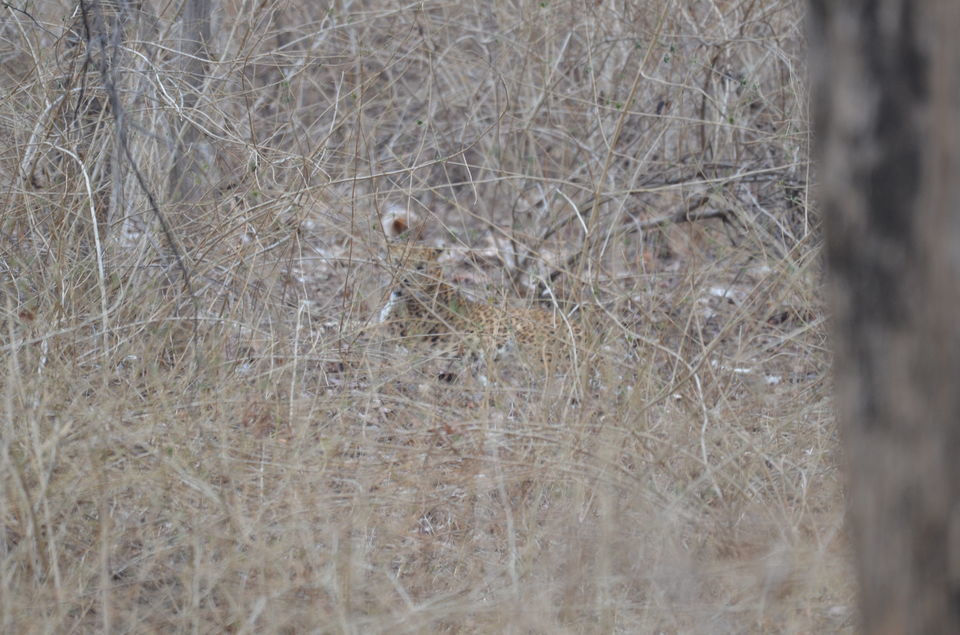 Though not a photographer's shot, the sheer joy of spotting a big cat overwhelmed us. Our day was made. Our happy souls returned to the hotel and our trip to Nagzira ended with a wonderful lunch in our tummies and an amazing experience in our hearts.
How to Reach:
By air: Nagpur airport (138km, approximately 2.5 hours)
By rail: Gondia (80km, approximately 1.5 hours)
By road: Sakoli bus stand
Taxis as well as rented cars are easily available from, both, the airport and the railway station.
Accomodation:
There are very few accomodation options in Nagzira. So be sure to have arranged for it beforehand. Muba Jungle camp and Nagzira Nature Camp are good options.
Nagzira is a wonderful choice for a wildlife getaway and if you are based near Nagpur, it is one of the best weekend getaways around. Travel time is very short from the city and you will have a perfect weekend of relaxation coupled with wildlife.
Bitten by the travel bug? Share your travel ideas with Tripoto community.
Do you want to discover more offbeat destinations? Tripoto's youtube channel has it all.