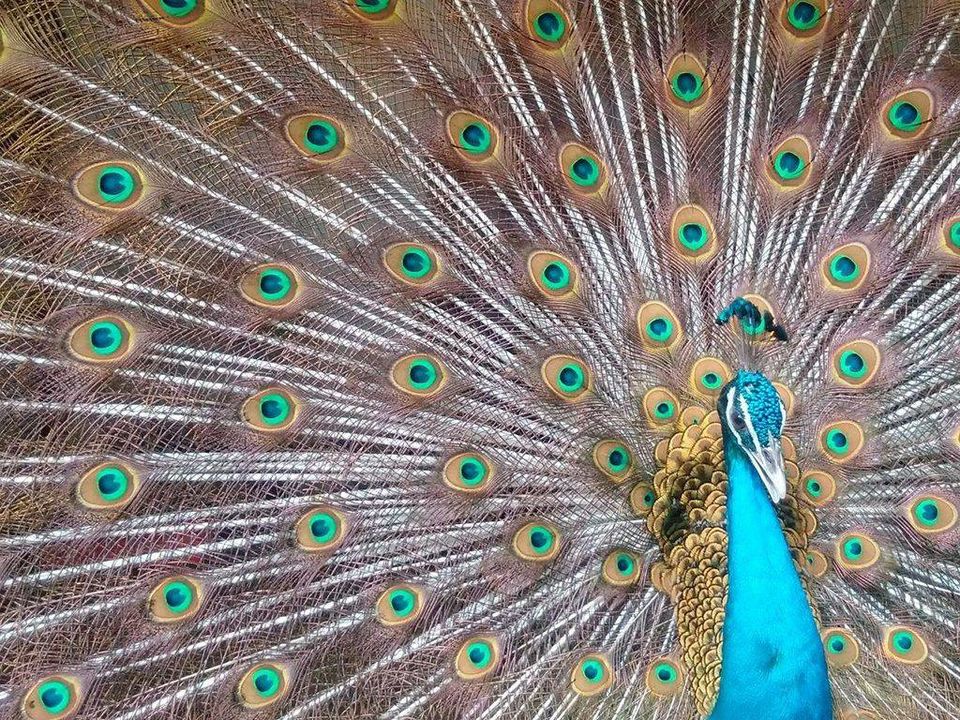 Spot Magnificent Animals and Birds in all these sanctuaries of Maharashtra.
If you love watching and clicking the wild in their natural habitats, head toward the below sanctuaries and you will love it . Don't make the mistake of chasing the tiger though – because you will then miss out on the other beautiful animals , birds and trees.
Tipeshwar Wildlife Sanctuary
The sanctuary is situated in Yeotmal. It is surrounded by other wildlife reserves like Nagzira, Tadoba, Bhamragarh, Chaprala Wildlife Sanctuary, Bor Wildlife Sanctuary, and Painganga. The Sanctuary is a home for 25 species of mammals, 125 species of birds, 22 species of amphibians and reptiles.
The nearest airport is Nagpur and nearest railway is Amravati and Badnera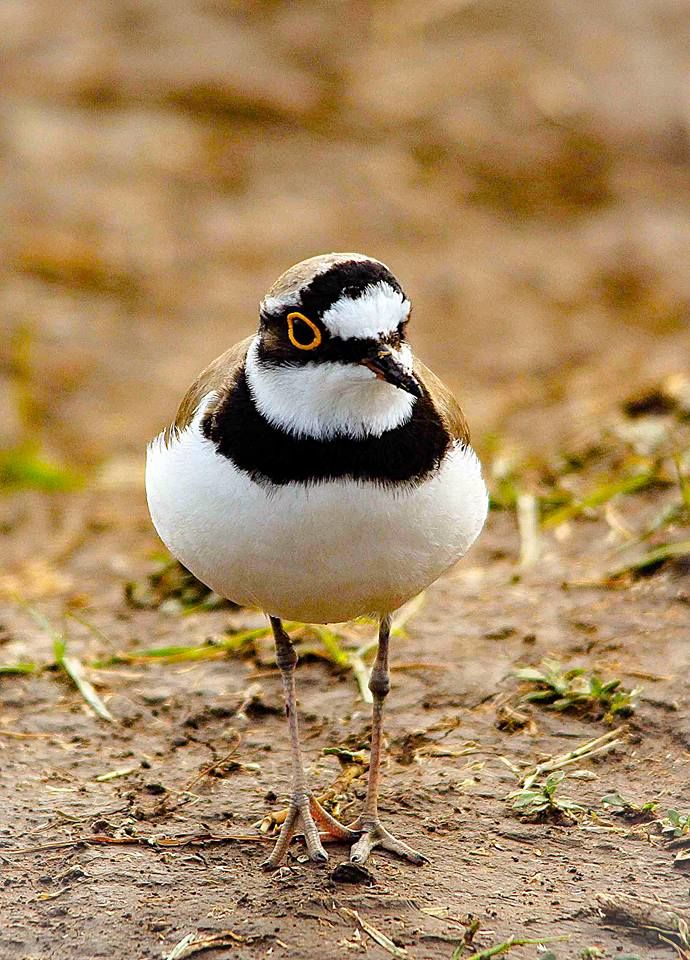 Bor Wildlife Sanctuary
Bor wildlife sanctuary is one of the smallest tiger reserves of India. Bor is surrounded by a pench, Melghat, Nagzira, and Tadoba hence wildlife movement is more in Bor prospering wildlife diversity.Tiger, Leopard, Sambar, Chital, Monkey, bison, and around 160 bird species are found in Bor.
The nearest airport is Nagpur and nearest railway Wardha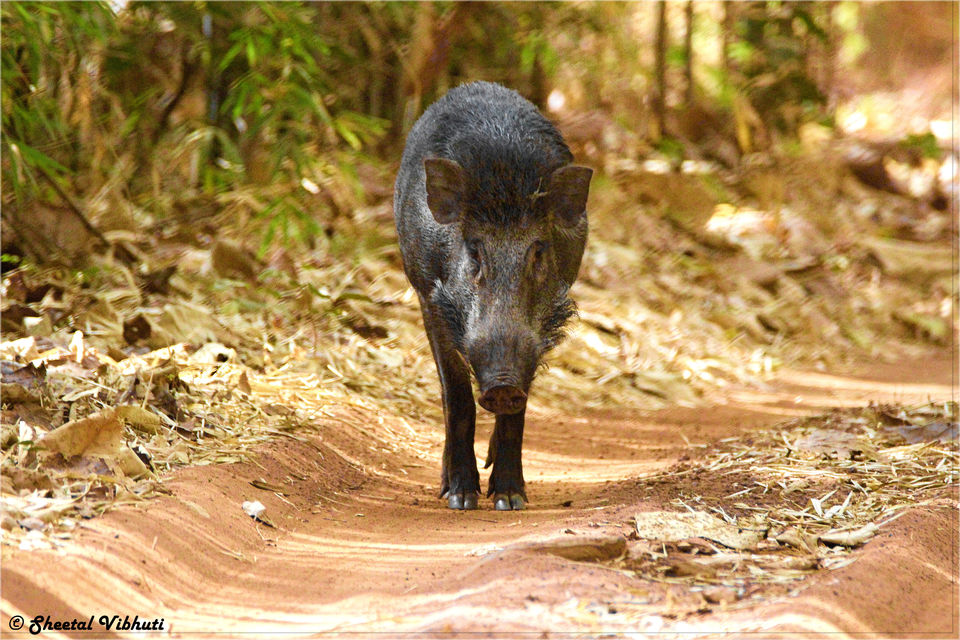 Painganga Wildlife Sanctuary (Amravati)
Painganga Wildlife Sanctuary is located in Umarkhed, Yavatmal district of Maharashtra. The Sanctuary is named after the river Painganga that surrounds from all the sides. The sanctuary is home for Leopard, Jackal, Fox , Chinkara, Black Buck, Nilgai, Sambar, the Four Horned Antelope, and many.
The nearest airport is Nagpur,250 Km away and closest railway station is Badnera, 200 Km away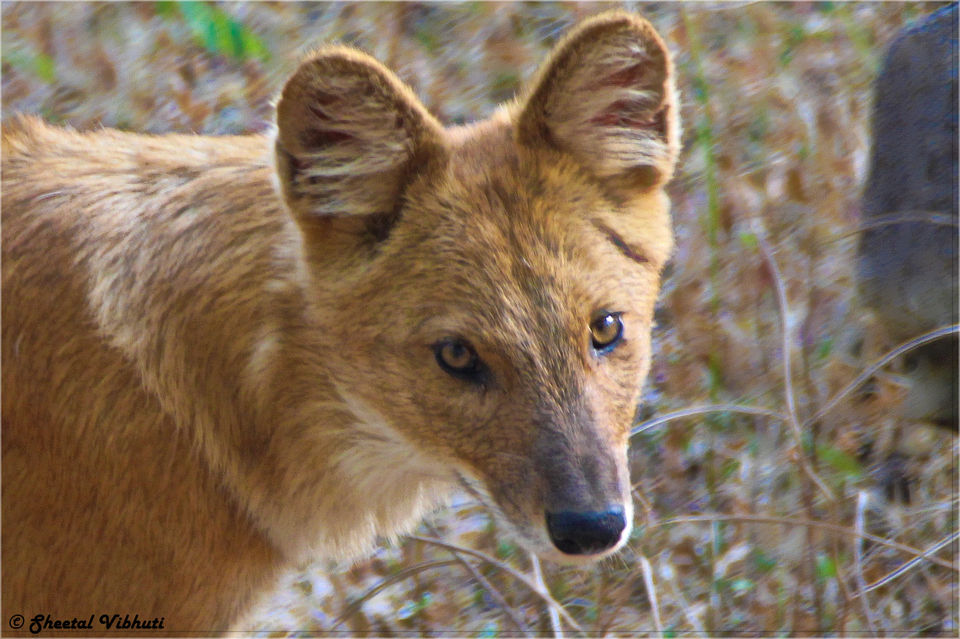 Karnala Bird Sanctuary (Raigad)
Take a short break and move towards Panvel, it is a great weekend place especially for kids to experience the wilderness, karnala bird sanctuary is just 12 km from Panvel. It is specifically a bird sanctuary. Dense forest, twisting vines, wild ferns, chirping birds, squirrels, lizards and geckos, flapping butterflies, monkey, and jungle fowl.
There are State Transport buses running regularly from Mumbai Central to Karnala.Auto rickshaws and taxis going from Panvel to Pen also drop visitors off at Karnala.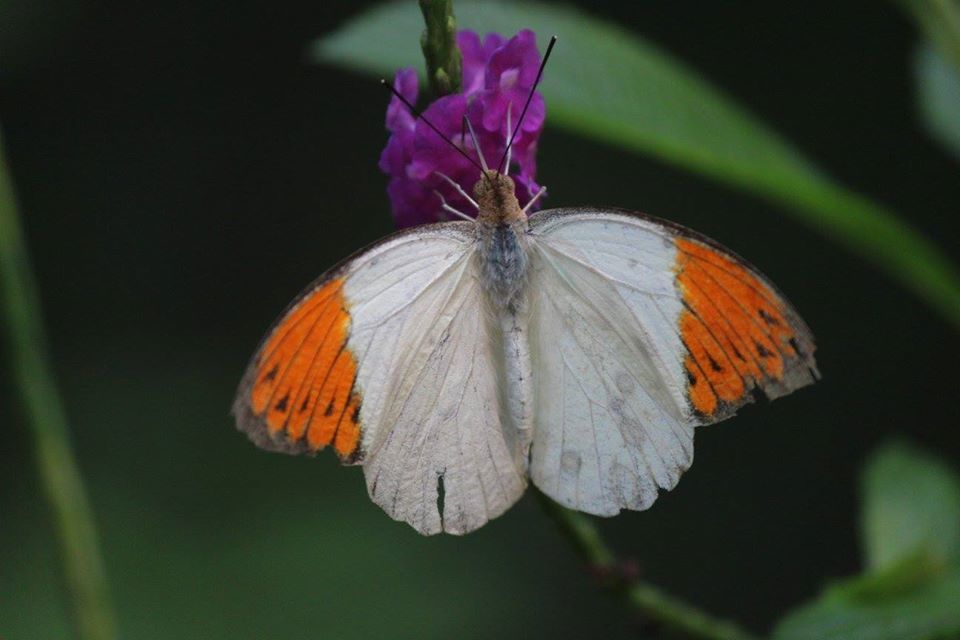 Pench Tiger Reserve (Maharashtra Border)
For many of us, there is no greater thrill than spotting a tiger in its natural habitat. Pench Tiger Reserve shares its borders with both Maharashtra and Madhya Pradesh. The largest concentration of herbivores in India is here in Pench . Undoubtedly it has the largest number of Carnivorous and Herbivorous animals. The avifauna ( birds ) list goes up to 225 species.
Pench is a natural and abundant jungle, which inspired Rudyard Kipling to compose to most loved series 'The Jungle Book'. Another three-part documentary titled 'Spy in the Jungle' by BBC was filmed in Pench. Sillari gate or Khursapar gate is available from Maharashtra border and can be booked online.
Nearest Airport and Railway station is Nagpur 80 kms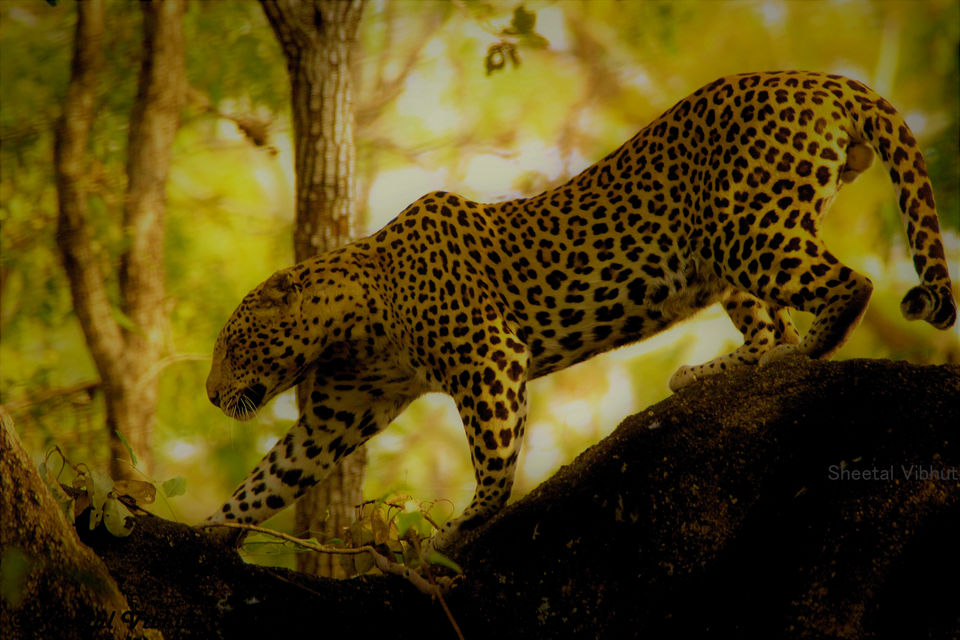 Melghat Tiger Reserve (Amravati)
Many travelers combine their Melghat Tiger reserve visit with a Chikhaldara wildlife sanctuary. It has an interesting hilly terrain, because of which sighting of wild animals is quite difficult. Some ornithologists have mentioned that a Forest owlet (Ullu) of almost 113 years of age can be seen in this reserve. The Reserve is home to 41 tigers, leopards, sloth bears, wild dogs, Indian jackal, flying squirrel, ratel, python , chausingha and many more as well as critically endangered birds species like Indian vulture, forest owlet and green avadavat. This reserve, being the catchment area of five rivers, the southern side is full of historical forts namely the Gavilgarh, and the Narnala forts.
The nearest airport is Nagpur (260 kms) and Close by railway stations are Badnera and Amravati (100 kms) .The nearest bus stand is Paratwada.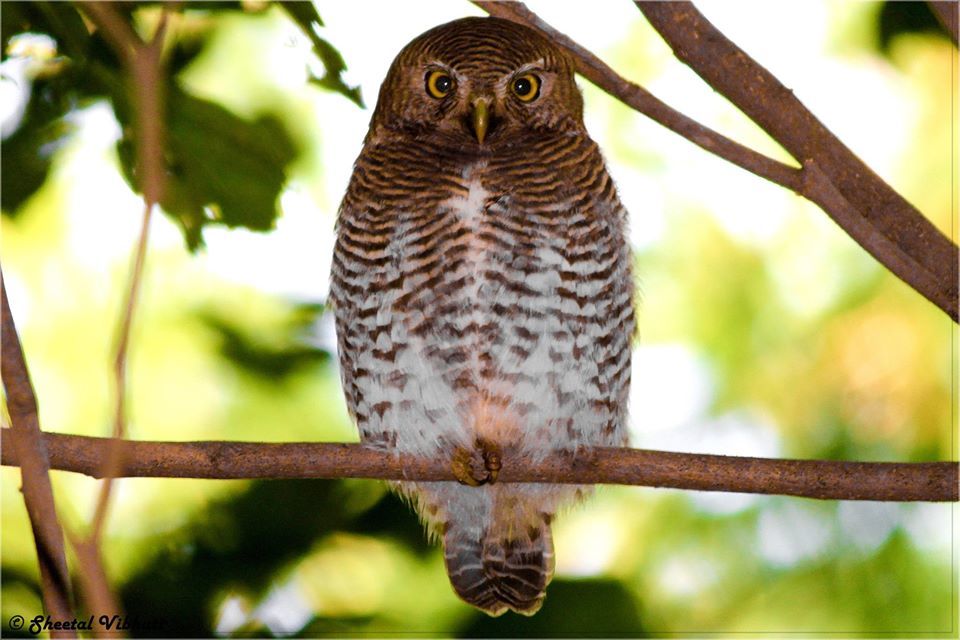 Chikhaldara Wildlife Sanctuary (Amravati)
Chikhaldara Wildlife Sanctuary is located in Amravati district, Maharashtra. It is also known as Wan Wildlife Sanctuary. The Eastern part of the reserve is the part of the 'Project Tiger', a wildlife conservation project. Hurricane Point, Prospect Point, and Devi Point are three picture-perfect places from where you can enjoy the scenic beauty.
According to the last count, the reserve has over 70 tigers along with almost the same number of leopards. It also 200 sloth bears 1,800 Indian gaurs and hundreds of herbivore animals like Cheetal, Sambar, Barking Deer, Wild Boar, Choushinga, etc. The reserve is also famous for rare animals like the Flying Squirrel, Pangolin, Mouse Deer, Ratel, and Honey Badger.
If you want to hire any vehicle or want to take a bus to reach Chikhaldara, you have to go to Amravati first. The distance to Nagpur is approximately 230 Kms which is the nearest airport. For a Pune or Mumbai resident, the traveling distance is about 750 Kms. There are many luxury buses that ply on the Mumbai – Aurangabad – Nagpur highway.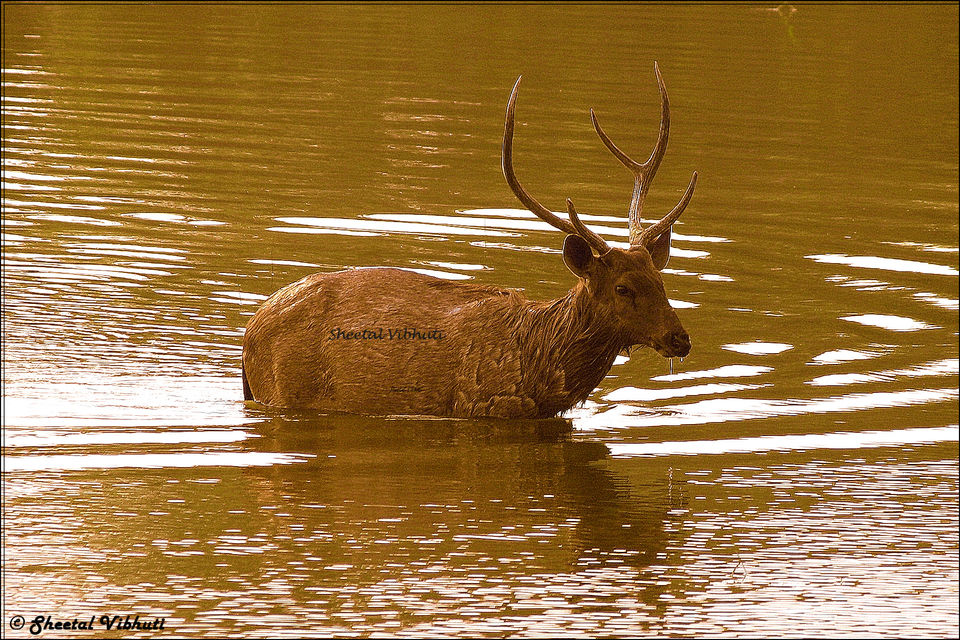 Tadoba Andhari Tiger Reserve TATR
Tadoba is probably one of India's finest Tiger Reserves. situated in the Chandrapur, Maharashtra. The Reserve contains some of the best forest tracks and is endowed with rich biodiversity and rich heritage. The Reserve is home to nearly 90 Tigers. The sight of a tiger, the snarl of a leopard, high speed movement of the crocodile and the wild dogs will always keep the memories of Tadoba fresh
When you sight a tiger it's like a Saffron amidst the Greens, while spotting Black Gold of Tadoba has become everyone favourite. One of the beautiful and always documented lake is TELIA were four Tiger sisters (Mona, Geeta, Lara and Sonam) battled each other for dominance over their homeland
The rules for Safari booking has been changed for TATR
Registration with mahaecotourism site is mandatory for online booking wherein visitor is provided with username and password.
Getting there : From Chandrapur, Wardha and Nagpur Park has two major gates apart from other smaller gates. Moharli can be accessed from Chandrapur. But if you are coming from Nagpur, Chimur gate is more accessible. For those Tourists coming from Western Maharashtra by train, Wardha can be a convenient disembarking station.
The nearest airport is Nagpur (140 kms).The nearest bus stand is Chandrapur 25 kms from Moharli. Nearest railway stations are Chandrapur (Delhi – Chennai line) and Wardha (Nagpur – Kolkota line)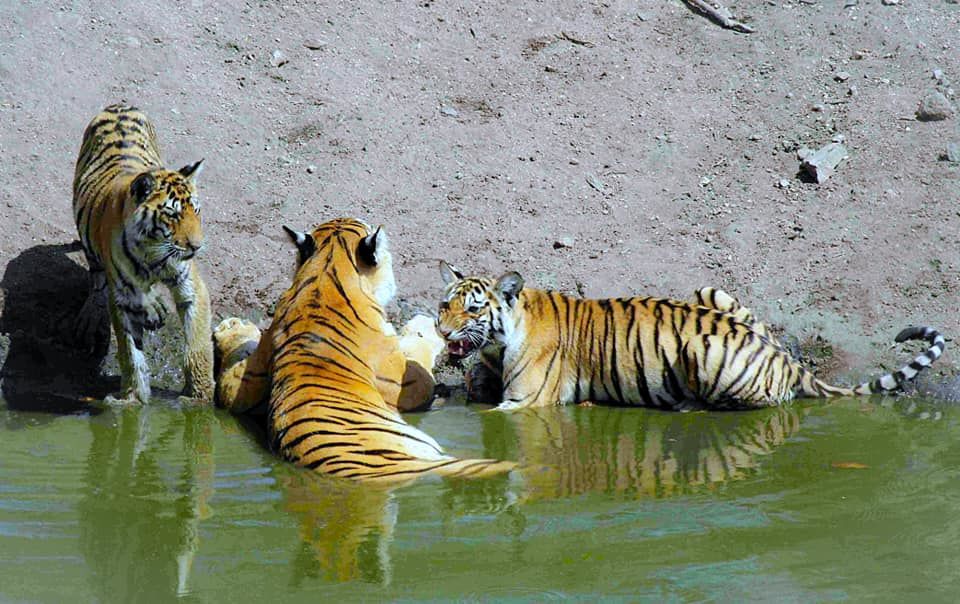 Navegaon Nagzira Tiger Reserve (NNTR)
The Navegaon National Park is located in Navegoan, Gondia. A crystal clear lake water in the middle of the forest can be approached through various trails. a unique experience in navegoan is staying on tree houses (like a bird's nest). Navegaon is considered as Bird Sanctuary it attracts over 65% of all the birds that can be spotted in Maharashtra. Recently Albino sambar was sighted in Navegaon park.
Nagzira Tiger reserve is called a green oasis of India.The main attraction is the forest department's simple accommodation located on the banks of the central lake in the middle of the forest. Nagzira is rich and full of endangered mammals to reptiles. It has round 166 Avifauna Species, 34 mammals species, 36 reptile species, and 4 amphibian species. Mammals include Bengal Tiger, leopard, Small Indian Civet, Sloth Bear, Indian Gaur, Panther, Giant Flying Squirrel, Ratel, Four-Horned Antelope, Palm Civet, , Mouse deer, and Pangolin.
The Sanctuary has two zones: – Chorkhamara Zone and Umarzai Zone and has two gates: – Pitezari Gate and Jambhadi Gate.
The nearest airport is Nagpur and close-by railway station is Nagpur (122 km), Gondia (45 km) and Bhandara (75 km).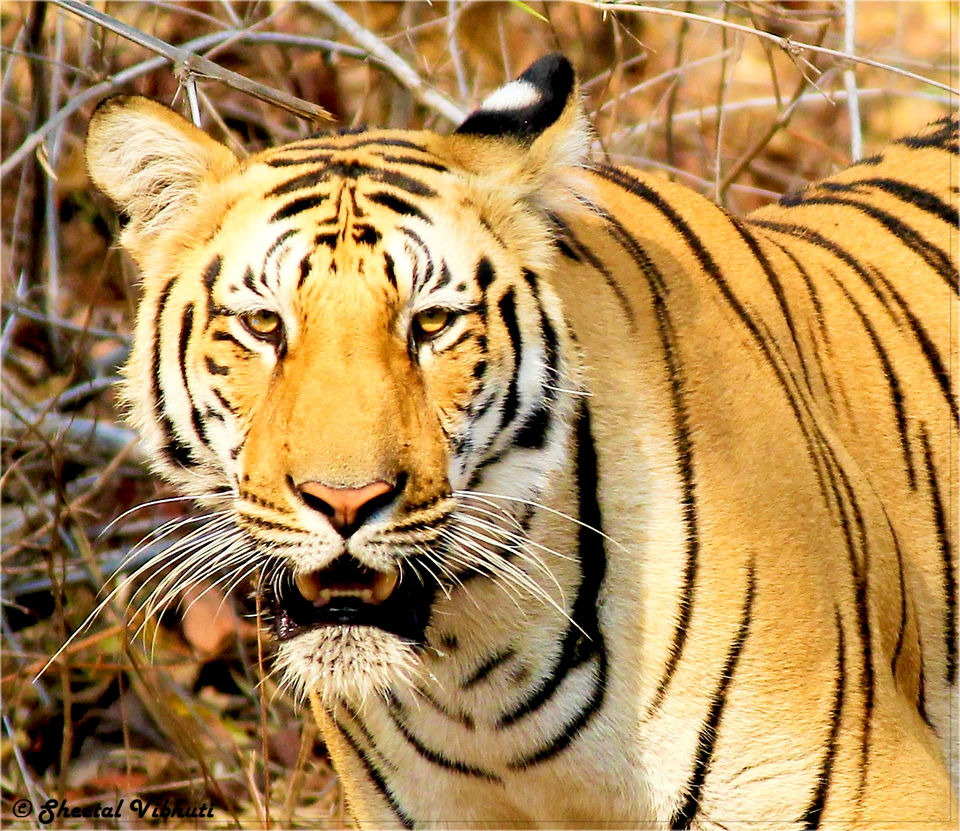 Sagareshwar wildlife Sanctuary
Sagareshwar is the smallest sanctuary in Sangli district which is artificial in the sense that it has been man-made – the efforts of a freedom fighter and environment activist also
D M Mohite whose efforts over the years have made the sanctuary a delightful place to visit. It is near the village Devrashtre that the Sagareshwar Sanctuary is located. It host 30-40 species of trees, it also has a wide variety of fauna, including antelope, hyena, wolf, fox, rabbit, wild cat, etc. You will also come across peacocks in huge numbers. A large number of insects, birds, and reptiles such as pythons are also present. The peak tourism season is from August to February and one of the popular activities is to hike to the top of the hill in the sanctuary to get a fascinating view of the Krishna River flowing through fields of sugarcane and grapevines.
Mumbai-Bengaluru Highway and is about 191 kilometers from Pune and 380 kilometers from Mumbai. It is 45 km from Sangli and the other nearest city is Karad.On the Karad-Sangli route a small village called Takari. You can reach up to Takari by road or train. All mail, express and superfast trains stop at Sangli and Miraj railway stations.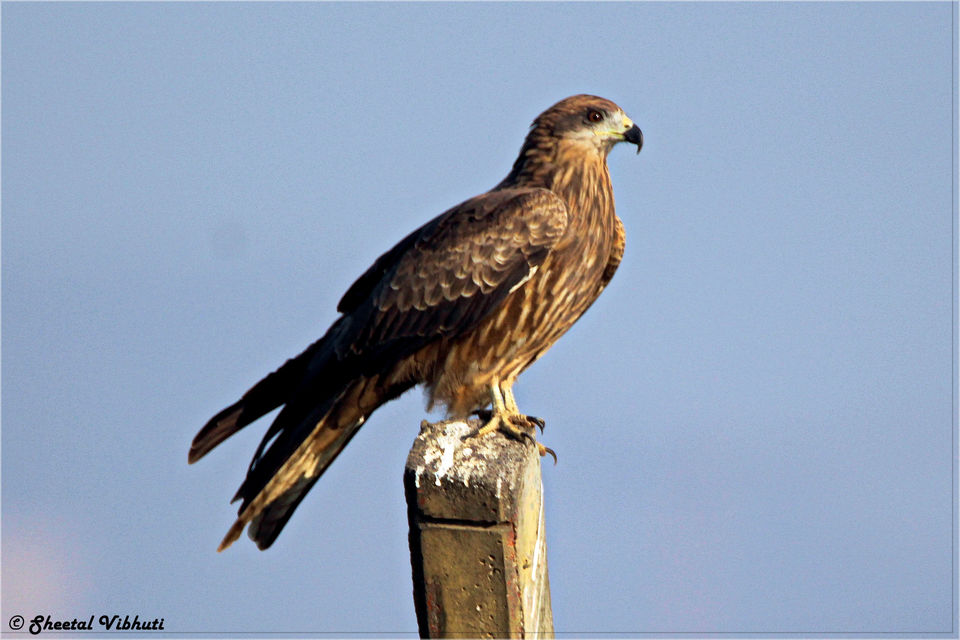 Dajipur Bison Sanctuary
On the borders of Kolhapur and Sindhudurg districts between the Radha Nagari and the kalamwadi dam is an eminent wildlife excursion called as Dajipur.
The Sanctuary is now called as Radhanagari wildlife sanctuary. This is the land of the tallest and the most splendid specimens of wild oxen in the world that is the Indian Bison or Gaur . Dajipur is full of lush forest rugged mountains and dramatic plateau. The sanctuary has recorded varieties of wild fauna, including 47 species of mammals, 59 species of reptiles, 20 species of amphibians, 264 species of birds, and 66 species of butterflies. The Dajipur nature trail is a treat for those who crave for nature walks in the reserve. It is a 22 km Kaccha Road after taking the diversion from the main road. You will come across the Vagacha Pani- waterhole made for Tigers in earlier years. Moving further ahead you will see a signboard called Sapala ( a trap) which was made to trap Bison in earlier years. Watering holes like Sambhar kund ( Waterhole for Deer and sambhar ) and Gidhdhache pani ( roosting site of white-backed vulture)
Distance from Mumbai: 440 Kms, the Nearest airport is Pune whereas the nearest railway station is Kolhapur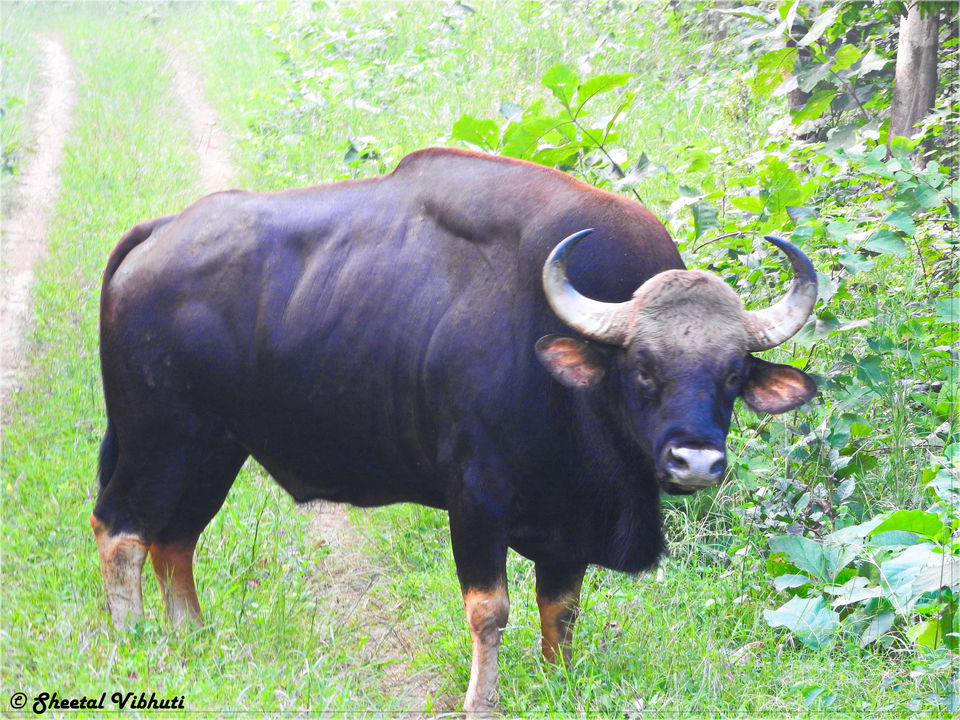 Bhimashankar Wildlife Sanctuary.
Bhimashankar has in abundance to offer for its trekkers, naturalist, and pilgrimage. It is mostly known for Giant Flying Squirrel which is also called Shekhru , It is the state animal of Maharashtra. The dense forest of plays host not only to Shekru but varieties of animals like Wild boar, Barking deer, Bison, and many more. The Sanctuary is a paradise for bird watchers and also been identified as an Important Bird Area. In monsoon, you can also find bio luminous fungus on the tree. There is no entry fee for entering into the reserve, However, you need to pay only for your vehicle parking.
Distance from Mumbai is 213 km, Nearest airport and railways station is Pune. If you are driving take the route of Pune-Rajgurunagar-Manchar- Ghodegaon–Pokhari Ghat Bhimashankar.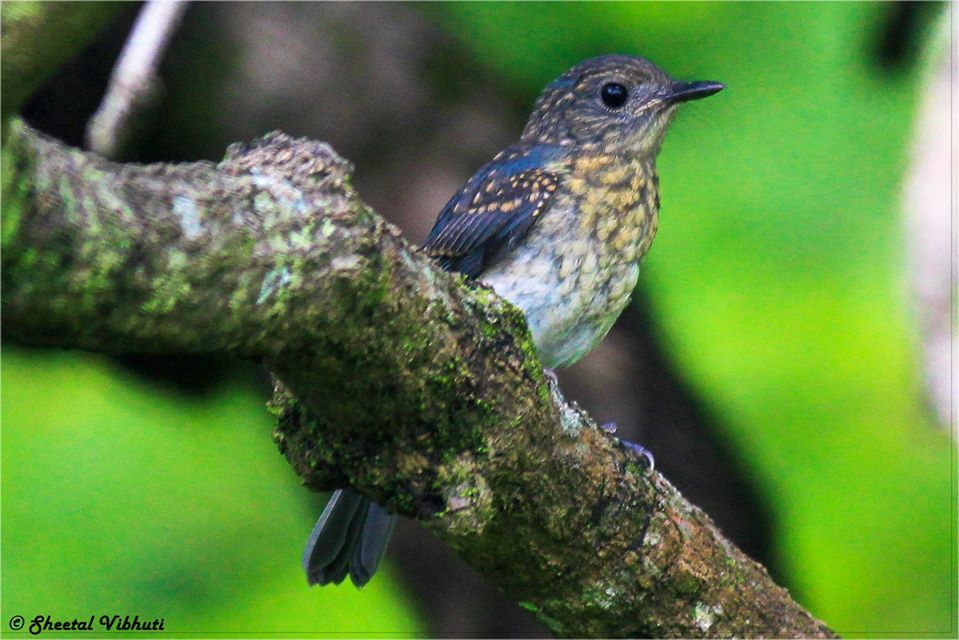 Rehekuri Blackbuck Sanctuary (Ahmednagar)
In Maharashtra, Blackbucks can only be seen at Rehekuri Wildlife Sanctuary. It is one of the four in India, It is also called as "Kalvit". The numbers have gradually increasing currently in Rehukuri it is 300 . The male blackbuck can be easily spotted due to its long spiral horns, which he uses to impress the females. The sanctuary is also home to other wildlife, you can also spot chinkaras, wolves and the Indian fox.
The distance from Pune to Bhigwan is 100 km. Turn left towards Karjat. Drive 45 km up to Karjat on the periphery of which is the sanctuary.
Cheers , Keep Exploring
Sheetal Vibhuti (Escapingsoul.in)
https://www.instagram.com/sheetal_vibhuti/
Frequent Searches Leading To This Page:-
kolhapur places to visit in 1 day, tourist spots in kolhapur and coonoor, lace to visit in kolhapur in one day, kolhapur tourist places list in tamil, places to visit from coimbatore to kolhapur, package tours from bangalore to kolhapur