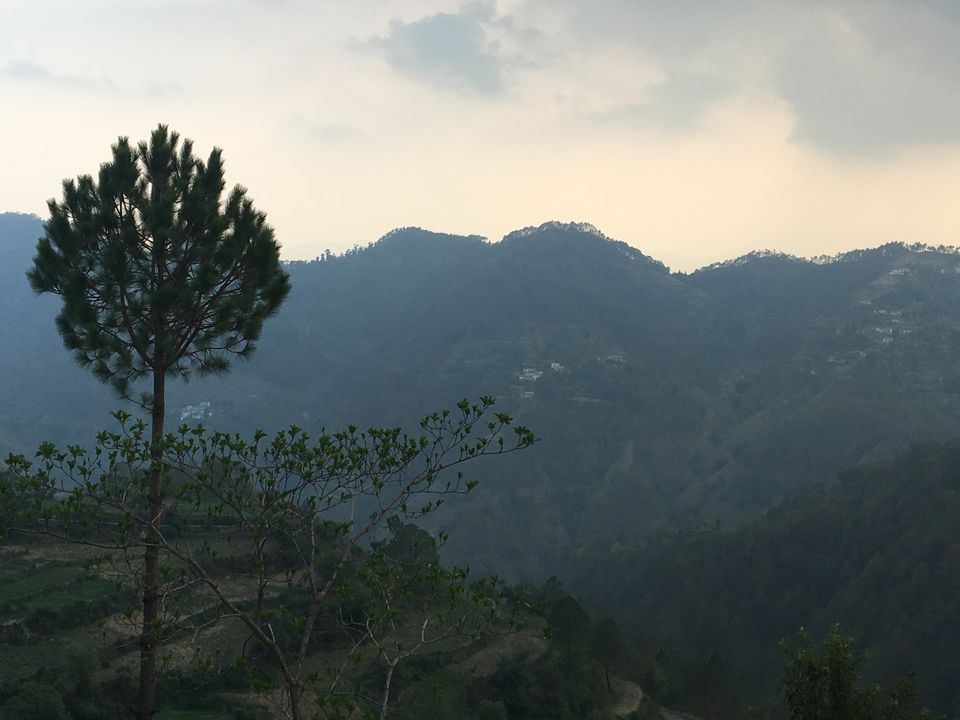 Break away from stereotyped 'star-hotel' holidays and get lost in the serenity of this quaint hamlet, Chanch nestled in the Himalayan slopes of Uttarakhand. Soak in the environs of a true mountain stay. Come back with an experience to cherish for a lifetime
Merci 2017! The year is laden with long weekends, much to the delight of wanderer souls, trapped in the monotony of daily grind. But just as you thought of making a plan & heading to your favourite destination, you already see numerous people flocking to the clichéd destinations. The result- traffic jam for starters, soaring prices comes next & worst, sold-out hotels, leaving you utterly disappointed.

Here's a plan! Instead of making yet another visit to your beloved Nainital or the latest trending cool hangout, Kasol, take a trip to the charming, picturesque & quiet countryside of Uttarakhand, that goes by a rather peculiar name, Chanch.
As you drive through the hilly terrains leaving behind city madness, what comes as a refreshing break, is the untouched natural beauty & calmness of the place. The abundant flora, scenic step farms & thin veil of mist over distant hills make the drive truly pleasurable.
Our abode was a charming house perched sedately on a hilltop with a bewitching trail leading up to forest. The idyllic setting will make you fall in love with this place instantly. The homeowner, our host was a venerable & affable Mr. Devi Dutt, lovingly called as 'Baadaji', meaning Big Uncle in Garhwali. The warmth, the personalised care, and the simple pleasures extended can only be experienced as words fail me to describe them. We would wake up to a spectacular morning view with clouds descending right onto our cottage. We spent afternoons trekking the nearby hillocks. Sitting atop the hill, the sheer tranquillity & dramatic terrains, leave you awestruck! Occasionally we would spot herd of goats descending downhill at twilight. We would cosy up to a bonfire as night fell and million stars lit up the sky. Lost in reverie, the humming & buzzing of crickets & bugs would drift us off to peaceful sleep.
The best part was the absence of predetermined half-day sightseeing trips and the canter to visit half a dozen must visit points, a staple of all planned holidays these days. We just did what our hearts pined for. An impromptu trek through tall deodar or pine forests or just lolling and sipping a keg of beer as we gazed at the infinite Dhauladhar range of Himalayan mountains, each a different yet vivid hue of blue-green. As night falls you are transported to surreal surroundings. Dark mountains sprinkled with a few cottage lights under the dark blue canopy of a million stars. A trip to Chanch is a perfect retreat, snuggled far away from the hullabaloo of a metropolis, offering solitude that your soul seeks!
Quick facts
Distance: 340 kms from Delhi, approximately 8 hours drive
How to reach: Drive through or take a taxi/bus from Ramnagar.