So this is the last instalment of my 3 part series encompassing Vattakanal, Corbett and Ranikhet.
Corbett lies on the foothills of the Himalayas in the Kumaon district of Uttarakhand and Ranikhet is an approx 3 hour drive uphill by taxi from Corbett into the heart of Kumaon and at an elevation of approx 6500 ft above msl.
We hadn't really confirm any bookings in Ranikhet though we had done some research and decided to chance it upon getting there. After a yum mutton curry and crisp tandoori roti lunch at a hole in the wall joint in a one horse town (sorry I forget the name) on the way up we reached Ranikhet in the early evening. Along the way, one can see stunning Vistas of heavily forested Himalyas slopes and the massive snow covered peaks of the upper Himalayas in the distance. The journey was indeed as fulfilling as the destination.
Now Ranikhet is essentially a cantonment town dominated by the Army, which has its Kumaon and Naga regimental centers located there and a civilian section largely comprising of the crowded, chaotic and Bustling Sadar bazaar. However, the good part of it is since it's fairly large size, there are quite a few ATMs and the merchants are very well stocked with whatever you may need to purchase in terms of medicines, clothes, food and fruit, alcohol etc.
The cantonment section of the town is really beautiful, preserving it's natural beauty and heritage structures like only the military can do. The main drive through the cantonment is via the mall road. Now unlike civilian mall roads in stations such as Shimla, this mall road is not open for any commercial activity and instead has loft pine forests on both sides along with various military establishments. It is pleasant for both a lovely drive through as well as a nice leisurely walk, if you are up for it. The military also runs a museum and you can drive past the huge parade ground to take in the sights.
The problem we encountered however, was that most of the reasonably priced stay options in Ranikhet however lie smack in the middle or edge of the Sadar bazaar amidst all the chaos. Now my personal travel philosophy has always been to stay away from the center of action during any travel (hence the choice of Vattakanal over Kodai and our choice of stay at Corbett far away from the dense line of resorts one finds there). Keeping that in mind we traveled out of the city for about 5 KMs in search of accomodation, and boy oh boy, did that pay off!
We looked at a few options and it was getting to be dusk when we finally came upon the perfect choice, Kalawati Eco Resort. When reaching Ranikhet from Corbett, one passes by the famous Mt. Sinai school about 4 km short of Ranikhet. Continue about 1 KM down the road and you will notice a small road fork to the left with an arch over it saying "Ayurvedic Drug Factory Ranikhet". Take this road and travel approx 2 KMs and you will find the Kalawati Eco Retreat on your left. Once you get off the main road, you will also find multiple boards put up to direct you to the property.
Now this place is divided into 2 parts. One is a building with about 10 rooms and common balcony. This was fully occupied by the time we reached and since we hadn't done a prior reservation. Luckily for us, across a football ground sized lawn in front of this building was an independent cottage set against the hill and forests which was available at an astonishing price of Rs. 2000 per night!!! Considering it was almost new years eve and we hadn't bother to reserve anywhere we jumped at it. The cottage consists of a bedroom, q bathroom and a fireplace with a small veranda built to the side where the owners of the property very obligingly put up a cot for us to bask in the lazy winter sun.
This has to be one of the nicest places I have ever lived in. It's run by an old 65 year old man Mr. Josh who is an absolute sweetheart. You get very simple, extremely tasty vegetarian food there, with fresh vegetables sourced locally. Also paranthas with butter, curd n pickle, various veg curries and egg curry and simply yum dal fry and rotisserie kept us very happy! :) The cottage gives you complete privacy with no one disturbing you. For such a small place in the middle of nowhere, what shocked me most was it even had WiFi connectivity (which even our luxury resort in Corbett could not manage). A communal bonfire is lit in the ground every night. The day after the arrival, most of the guests staying in the main building left, leaving the whole place to us and just one more family, along with Mr. Josh and his 2 young boys who we had a great time chilling with.
The property is located on the shoulder of a hill overlooking a big, deep Valley and surrounded by pine forests, so after lazing for 1 whole day (we were really tired by this time as we had been continuously travelling for over 2 weeks by then) we strapped on our hiking boots and took off on a 3 hour trek to explore the forests. Climbing the hill, we came across a small Hut / Gazebo which looked so perfect, I could spend a whole summer living in it. We also came across the ruins of an old cottage, which we later learned was more than 300 years old!
We actually managed to make it from our Valley, across the hills into a whole new Valley from where we could see a number of snow capped peaks including the Annapurna. However it was a hazy day and we couldn't get great pictures of them. We did however meet a whizened old man (ex soldier of Kumaon regt) from a nearby village who pointed out the names of all the peaks and the legendary expeditions he had been a part of in his younger days. After spending half an hour with him over a hot cup of tea, we headed back through the forests to Kalawati and on the way we're rewarded by the sight of about 20 huge Eagles which were flying in bright blue sky and perching on the trees around us. Magnificent beasts to behold!!
One thing i need to mention is the brilliant sunsets we caught from the hill above our cottage. It was fitting that we started our journey at Vattakanal facing a valley beyond which the sun rose, and ended it at a similar elevation, facing a valley beyond which the sun set. I like this kind of balance and serendipity. :)
That last night at Ranikhet, we were treated to special chicken curry (it's otherwise a vegetarian place) and that capped our perfect stay in the hills. Our way back to Delhi was a lot less torturous than our way from Delhi to Corbett. Mr. Josh arranged for a taxi to pick us up at 6 am that got us to Haldwani by 8.30. We got a nice AC Volvo bus from Haldwani that got us to Delhi by 4.30 with ample time to get to the airport for my 9.30 flight back to BLR.
Overall Ranikhet is a beautiful place and should make it to your list of pit stops if you're travelling through Uttarakhand. It's not as famous as is its Kumaoni cousins such as Almora and Nainital or its Garhwali counterparts such as Rishikesh, Haridwar and Badrinath etc, but that is exactly what makes it so charming as it gives you a true glimpse of the original beauty, charm and culture of the region.
Hope you enjoyed reading this. Do let me know your views and comments. Cheers and Happiness - Akshay!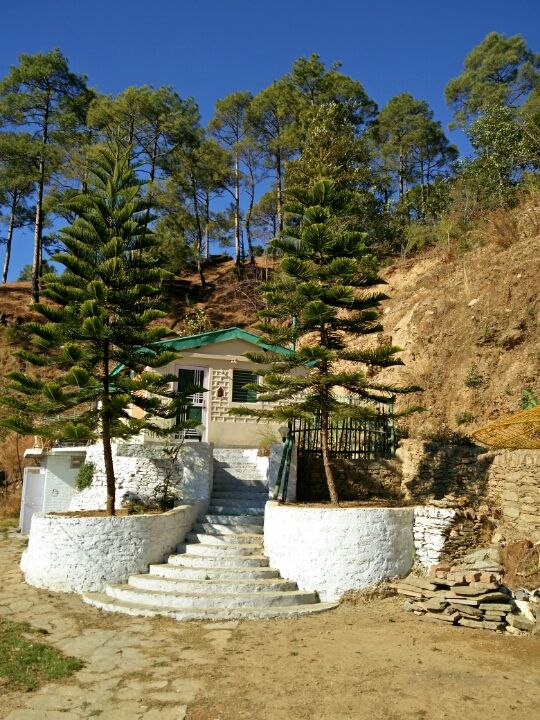 The private cottage at Kalawati Eco village.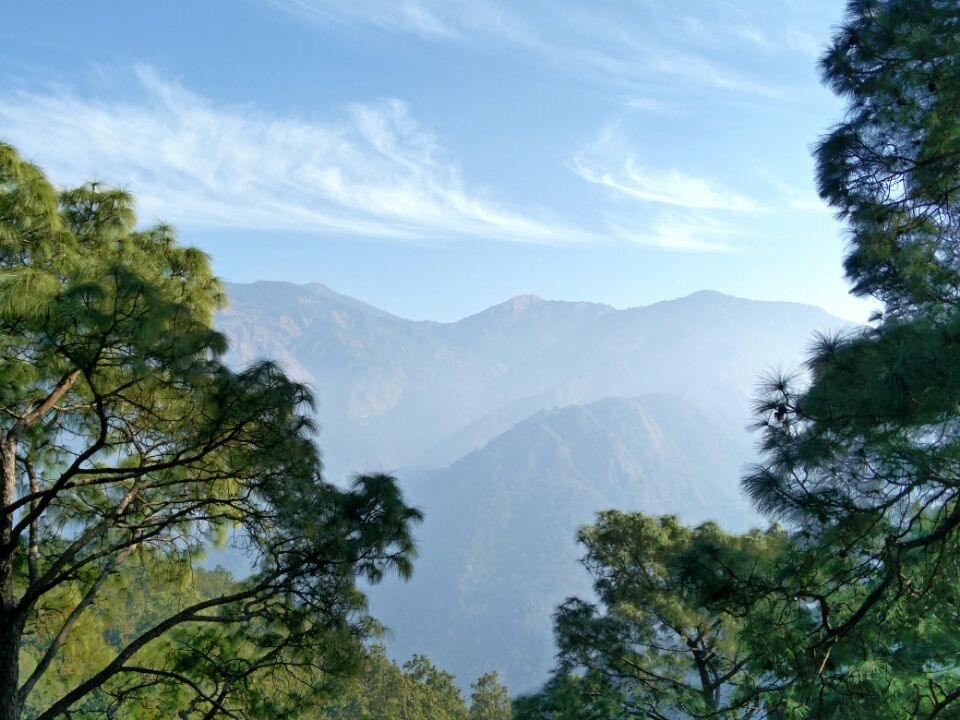 Views on the Corbett - Ranikhet drive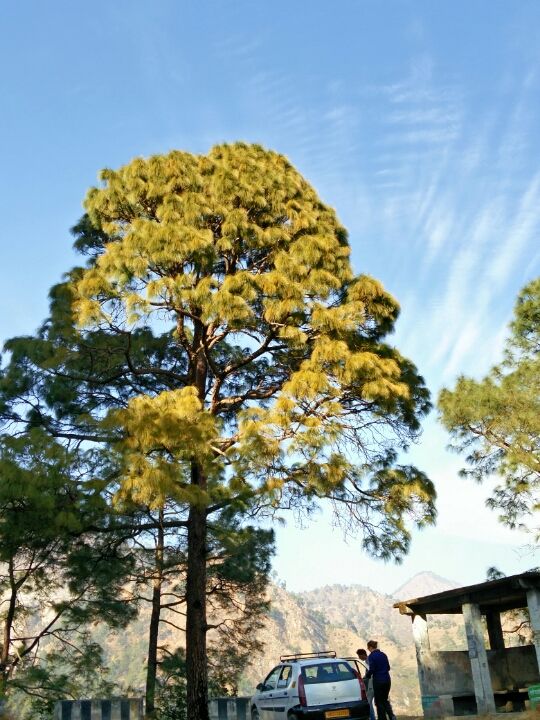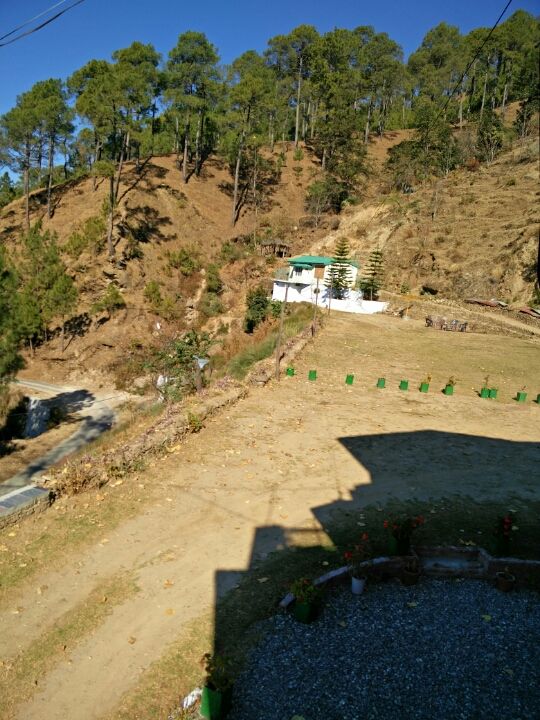 Cottage as seen from main bldg of Kalawati Eco village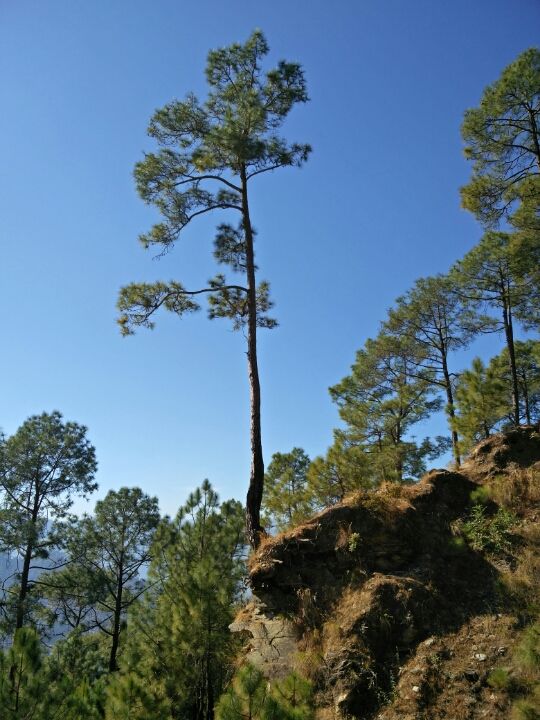 Holding on tight to life!


Hopefully my summer abode some day :P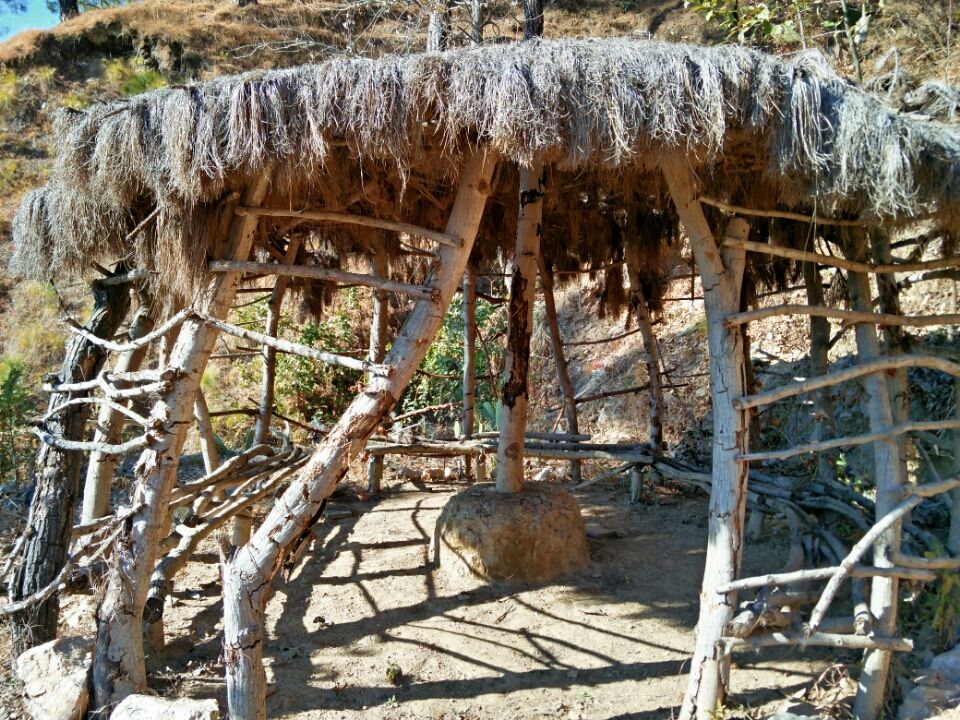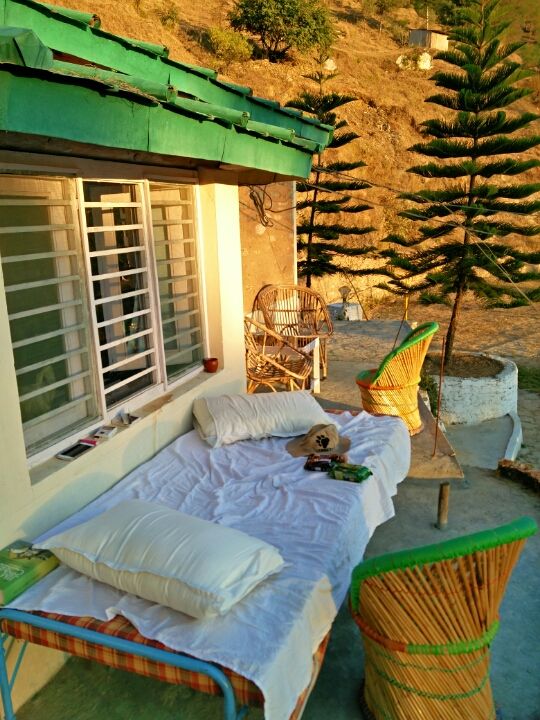 Sunbed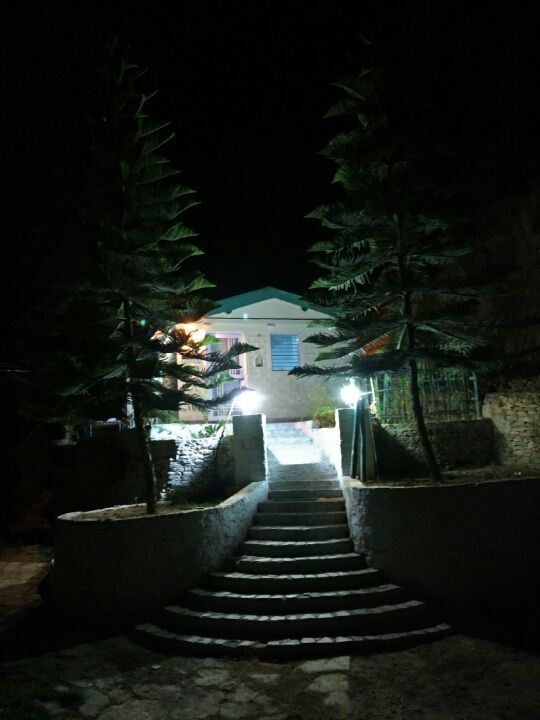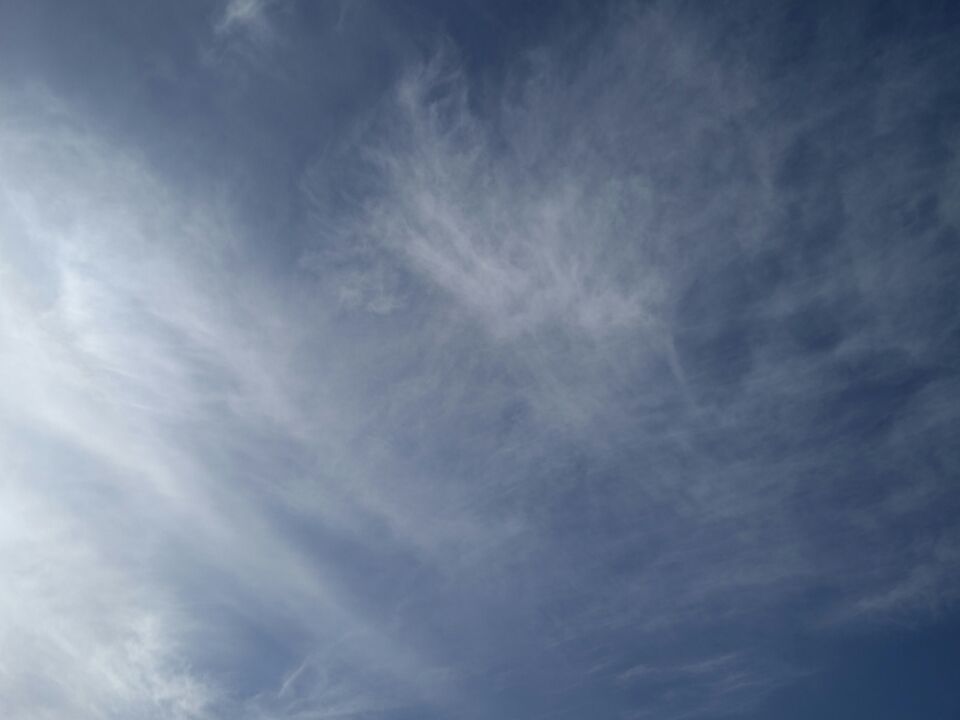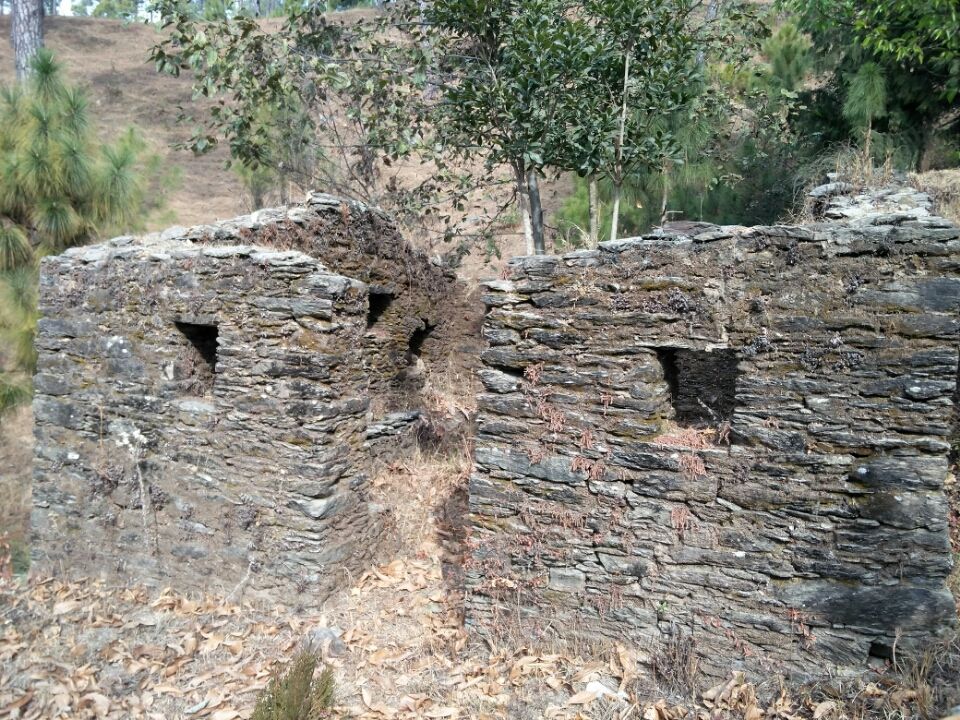 300 year old ruins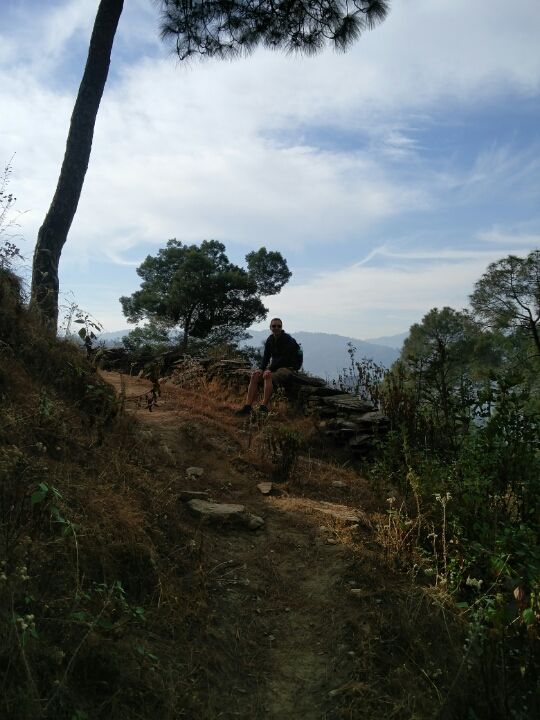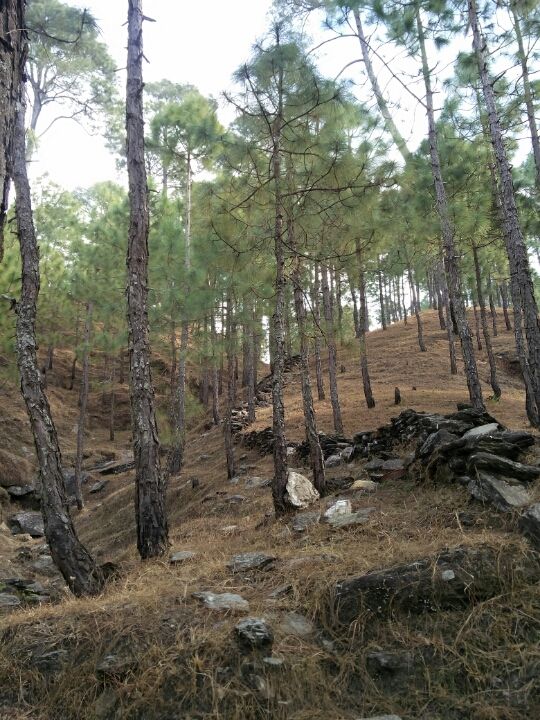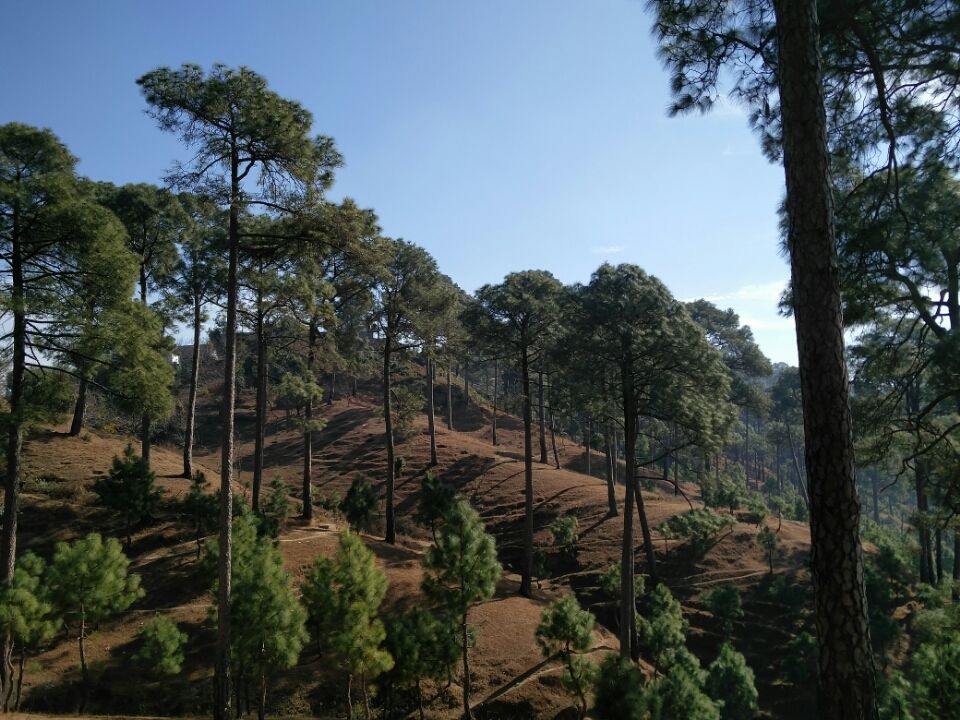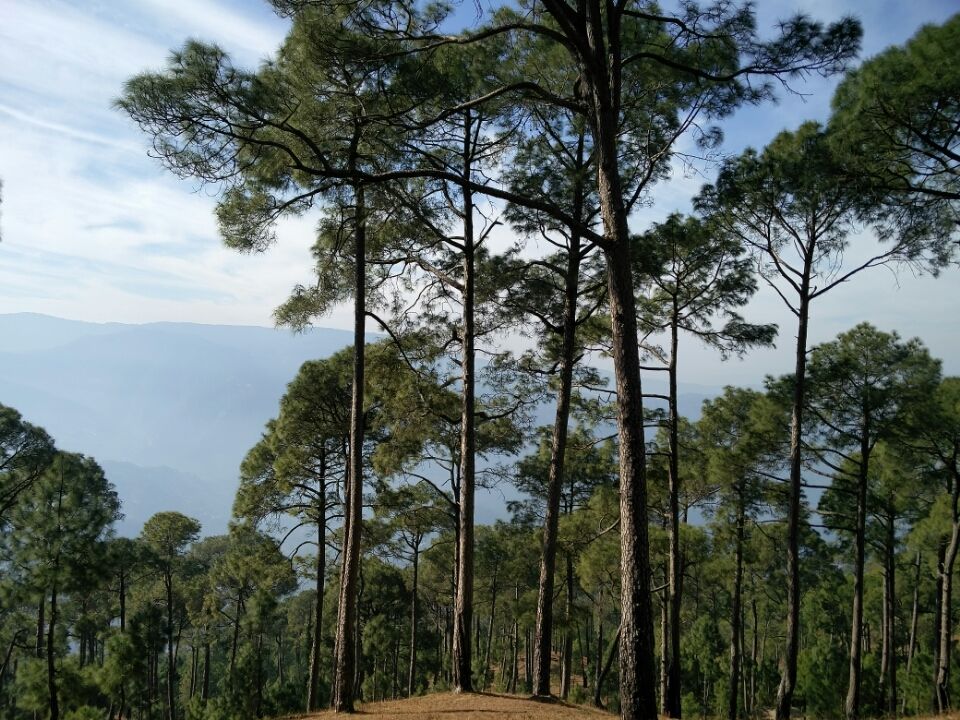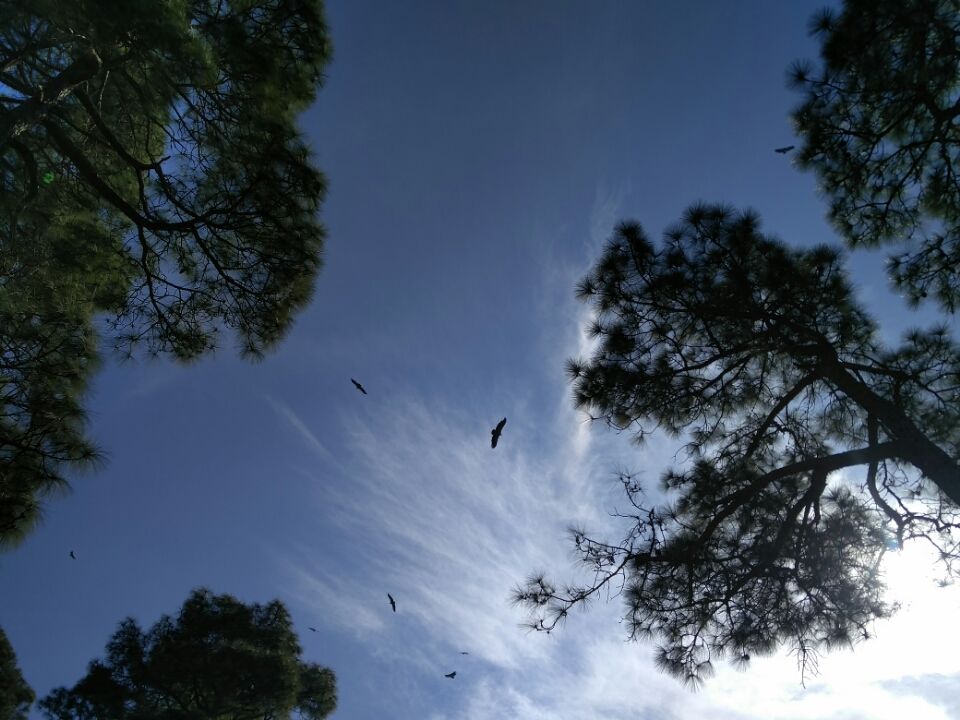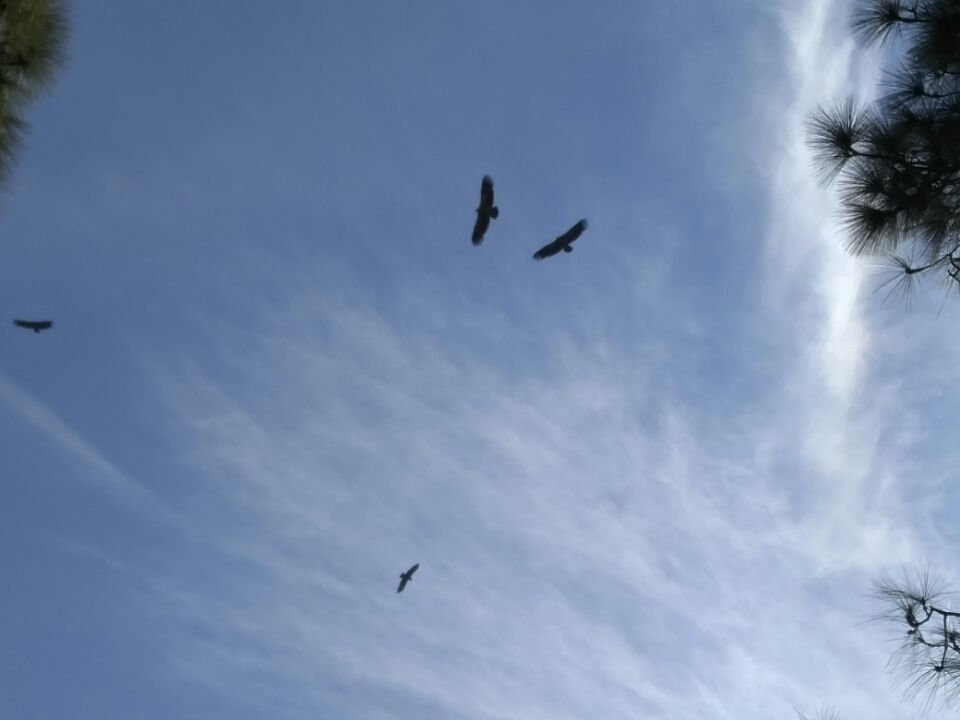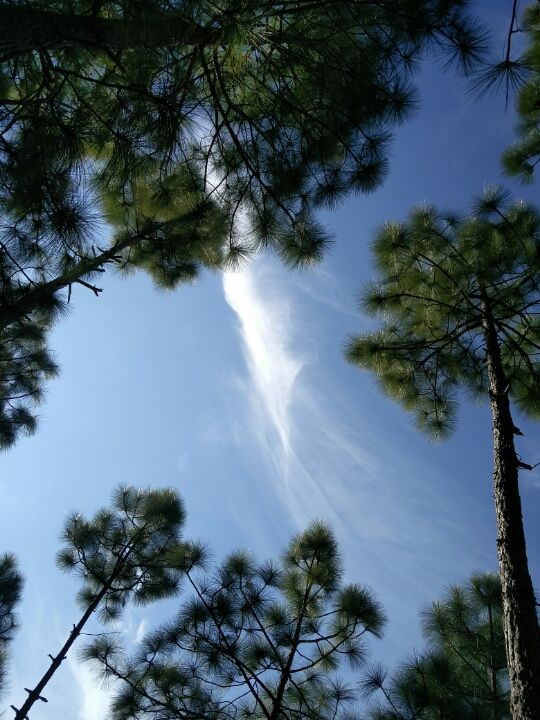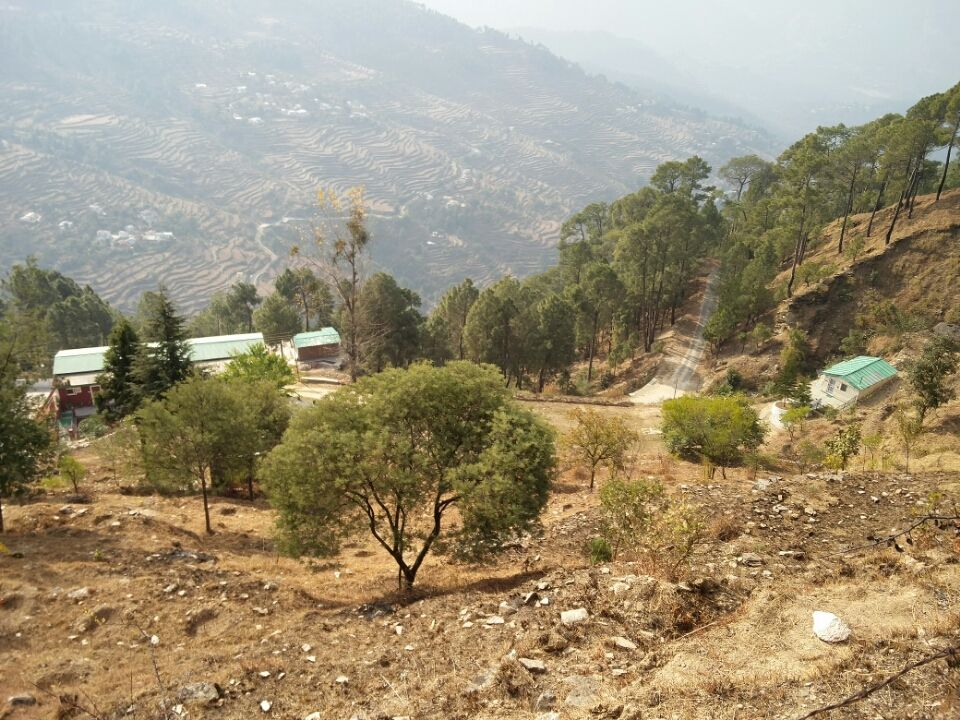 Bird's eye view of Kalawati. The cottage is on the right and main building on left.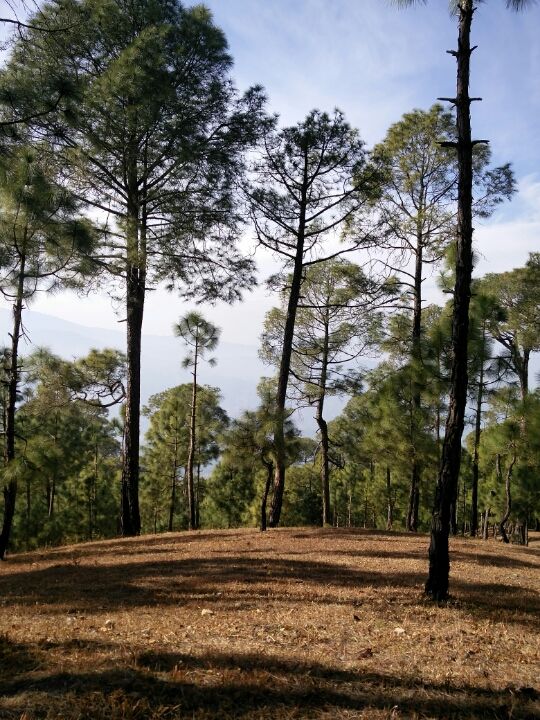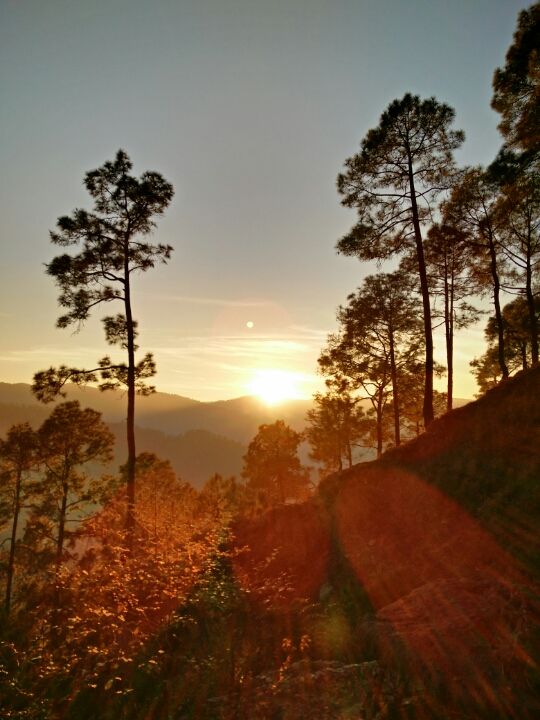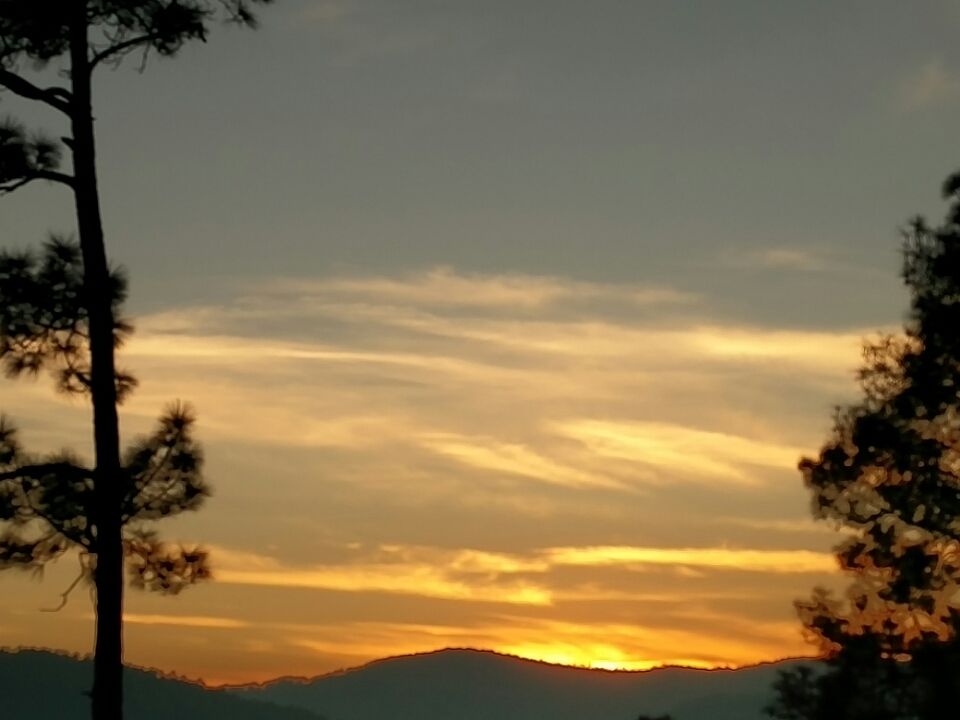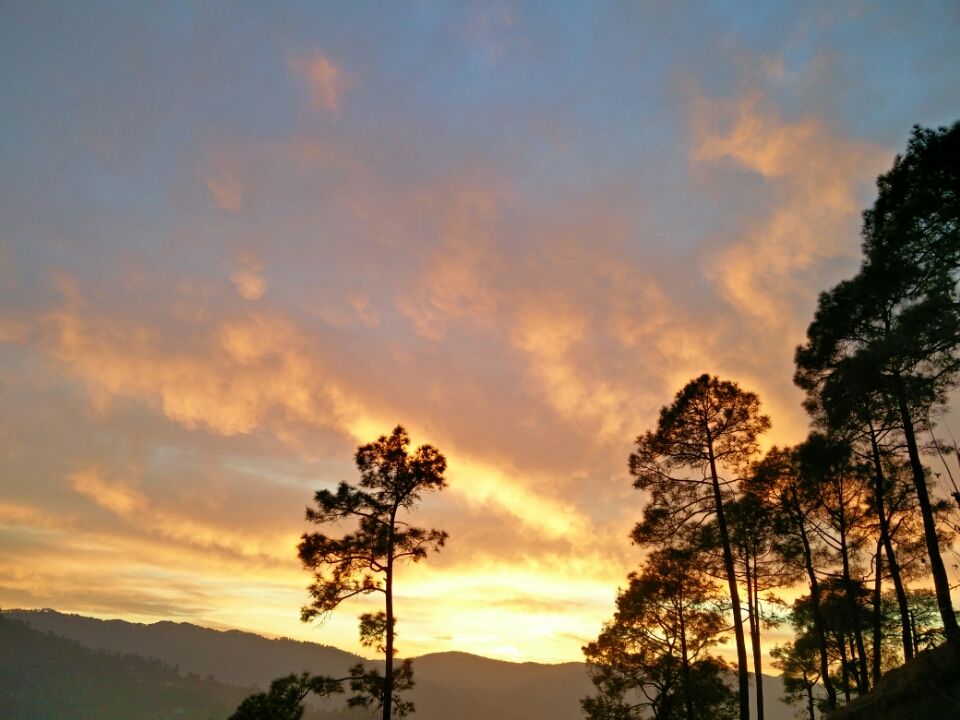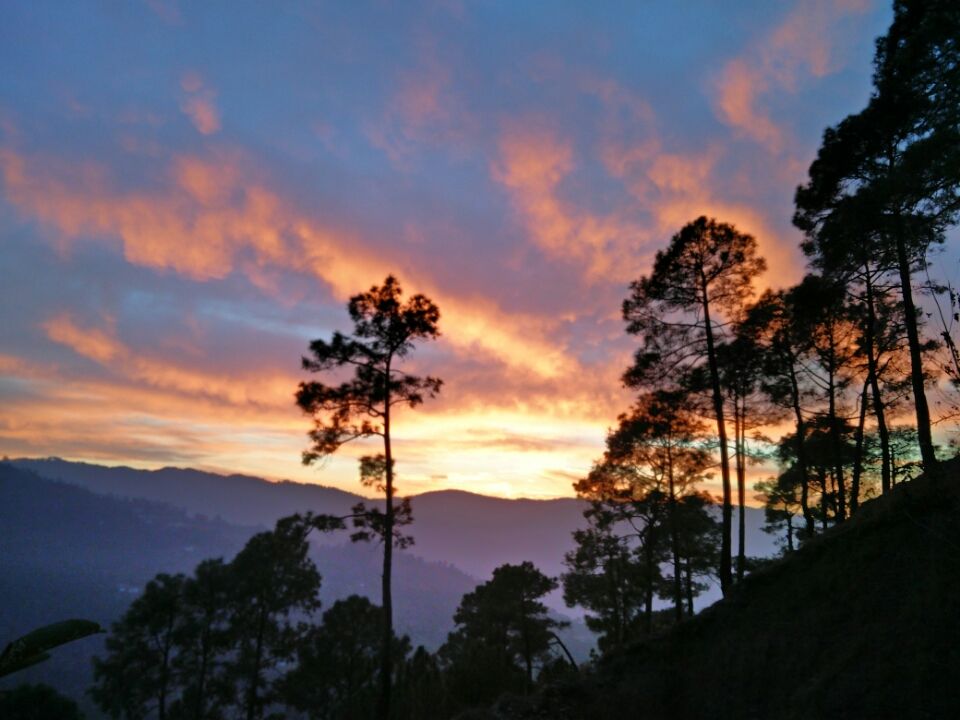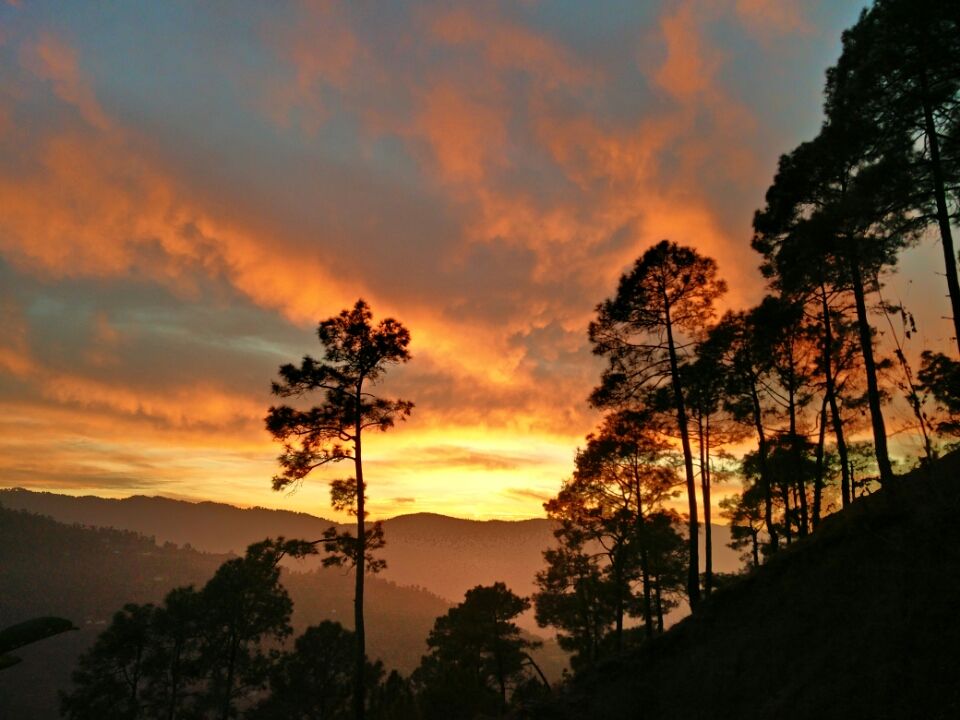 Sunsets at Ranikhet