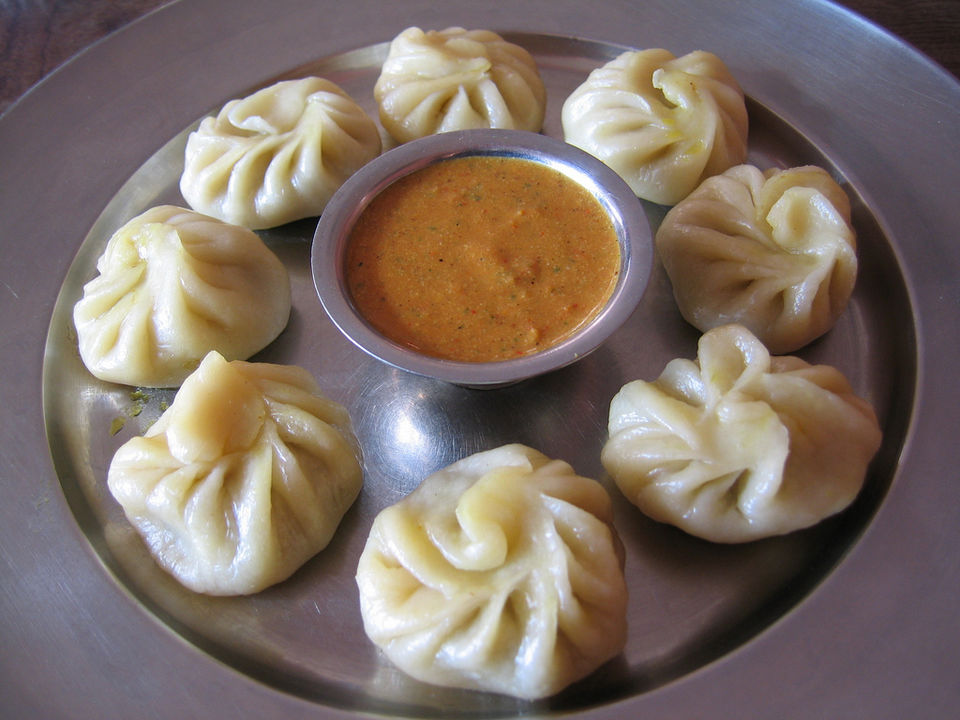 Food has always been an exciting topic especially when I travel, the thought for food makes me go crazy. It excites me to try new dishes and relish the taste of the country I visit.
Many times I have seen people struggling to eat home food that suits their taste bud and has their hometown taste which gets difficult most of the time when you travelling to international lands. But Nepal's traditional food is very similar to Indian food, Dal Bhat is the common food you will find on the streets of Nepal. Similarly, Nepal food is rich in spices and flavours and has a wide variety of food to endeavour.
In this blog I have listed down 15 Nepalese Food you must try while you travel to Nepal.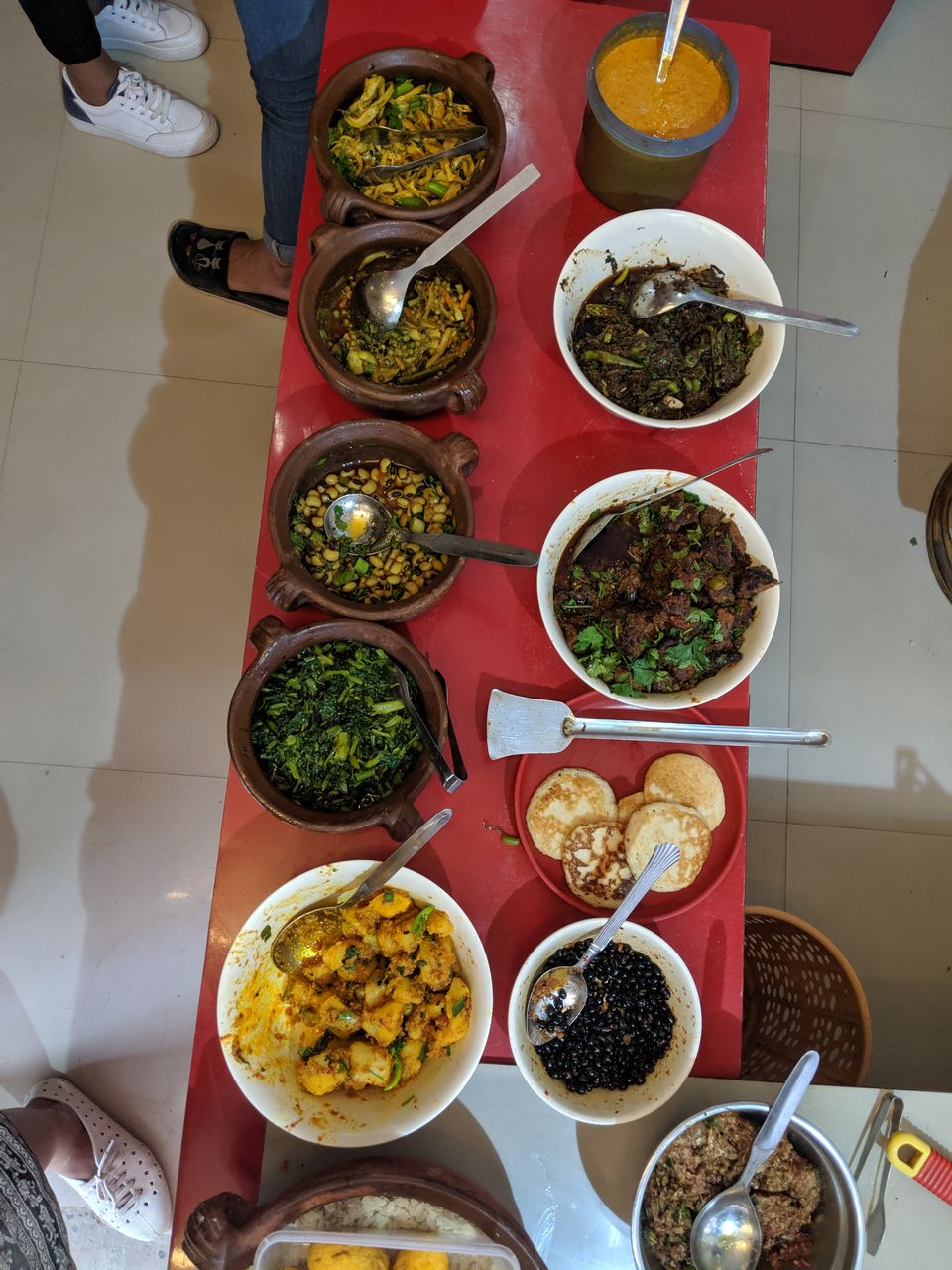 Right from cooking classes to walking food tour, Nepal has a lot of option to try your hands on the traditional Newari food whether you want to learn them or try them out. During my visit, I had made a list of Newari food which I planned to taste, below is the list which you can include in your to-do food list when you visiting Nepal. If you are a vegetarian or non-vegetarian or vegan you have all options to eat here.
15 Nepalese Food to try when in Nepal:
1- Khaja set
2- Laphing
3- Syabhaley
4- Sel Roti
5- Chatameri
6- Yomari
7- MoMo
8- Gundruk
9- Tongba
10- Bara
11- Sandheko
12- Juju Bhau
13- Dal Bhat
14- Gwaramari
15- Sekuwa
You will find a detailed explanation of the dishes in the blog below.
Dedicating one day for trying Newari food is not an ideal plan, would suggest to spread out your itinerary in such a way where you can try the local food with your daily meals. So if you planning any UNESCO heritage site you will surely find many Newari restaurants around for lunch or small snacks. This way you can try more options and also avoid upsetting your stomach.
We started trying Newari food on our first day itself, so we could have enough time to experiment with our taste buds. We managed to get our hands on the most famous dish in Nepal- MOMO.
You can also check out- Secret Food Tour by https://www.backstreetacademy.com/ they arrange many walking food tours which you can customize to suit your own need and preference. This is the best way to experience local dishes that are truly off track along with the hidden stories behind it. They also have the option to pick from vegan/vegetarian/gluten-free/non-vegetarian etc.
This way you are sure to encounter the city tales accompanying the delicious street food.
P.S. they also provide pick and drop facility to their clients limiting it to nearby areas at additional cost.
Gluten-Free Food Tour includes:
1. Choila + Chewra: spiced grilled buffalo meat and beaten rice
2. Bara + side dish: Lentil bread + gluten-free side dish like potato and mushroom
3. Aalu Tikki chat: Mashed potato with vegetable curry and yoghurt
4. Lassi
5. Your own choice of one milk-based sweet in one of the most famous sweet shop
Vegan Food Tour includes:
1. Samosas
2. Cold lemon or lemon soda
3. Bara + side dish ( Lentil bread with potato or mushroom side dish)
4. Veg Chatamari ( Also known as Nepali pizza made from rice flour and vegetables)
5. Vegetarian momos
MoMo:
As the mystery remains uncertain as to how MoMo travelled or originated in Nepal, stories claim it travelled from Tibet through traders and it is a popular dish among locals/tourists.
Momos are small dumpling steam balls filled with lamb, goat, water buffalo, chicken and veggies rolled with a very thin dough. Best eaten when dipped with tomato curry type sauce.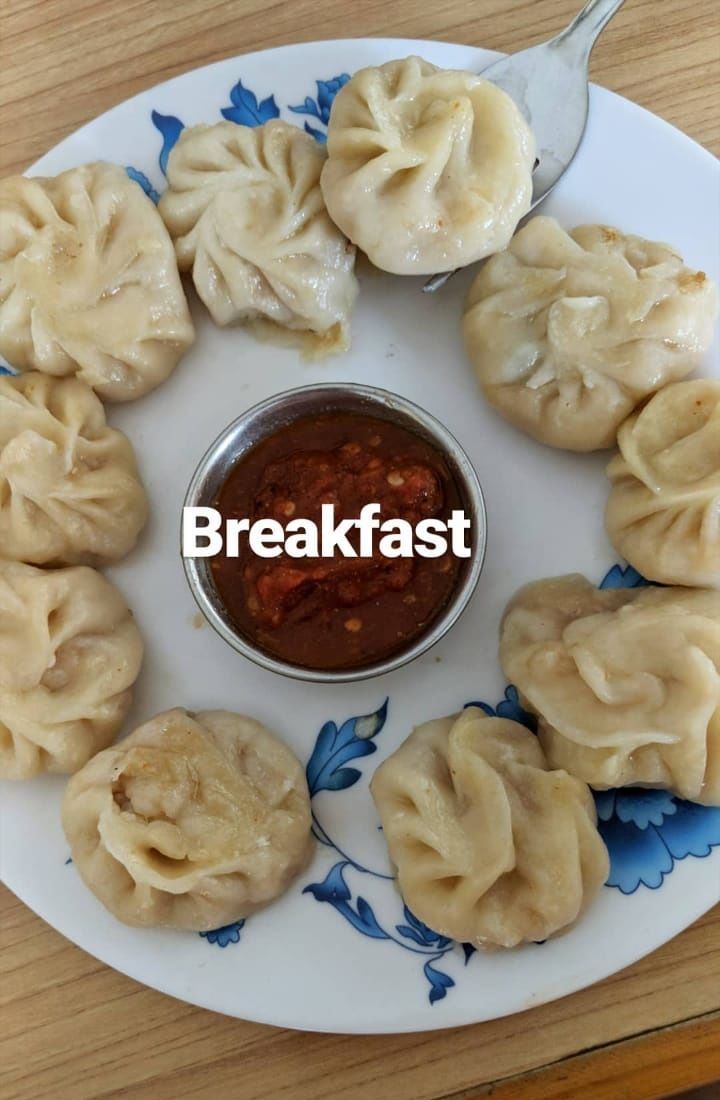 Khaja Set:
It is a traditional Newari food item, which comes in as a platter with various types of veggies, curry etc. You can pick either veg/n-veg option basis your preference. The platter includes flat beaten rice (Raw Poha), with potato curry, vegetable mix, fried soybeans, pickles, meat (if you pick for n-veg).
It was very surprising to see how can one eat uncooked flat beaten rice, surprisingly the combination of it with the veggies and curry was the highlight. It is filled with interesting flavours and it is truly unique dishes.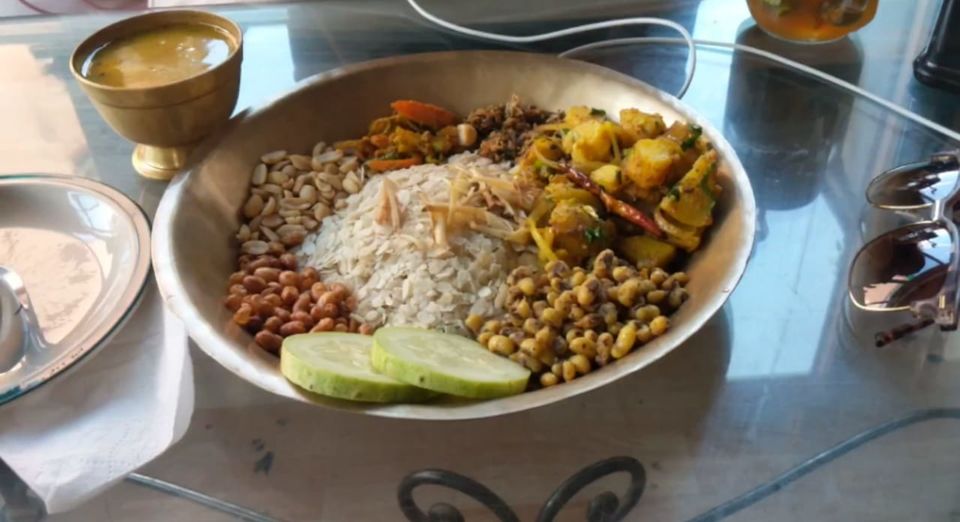 Laphing:
If you love spicy food, you cannot miss out this dish. To relish the best laphing you can find it around the Bouddhanath Stupa, which is quite famous and tasty. It is a Tibetian street food where the flatten cold noodle made from Moong (beans) flour is served with broth soup. You can always try the Laphing dry without the soup.
Make sure you carry a water bottle if you trying spicy food for the first time.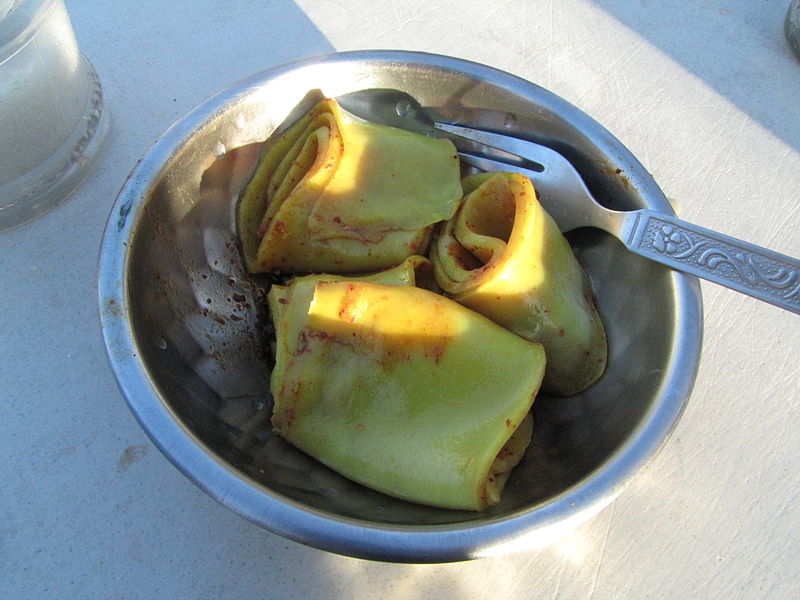 Sel Roti:

Best eaten when it is hot and crispy- Sel Roti is a sweet ring made from hooped rice flour and is thinner than the doughnut ring. Eaten in combination with yoghurt, tea, fried veggies etc this dish is unique in its way. The thin rice flour rings are deep-fried in an oil pan until turned brown and crispy. Being a sweet dish it is easily available across streets and eaten on festive occasions among the locals.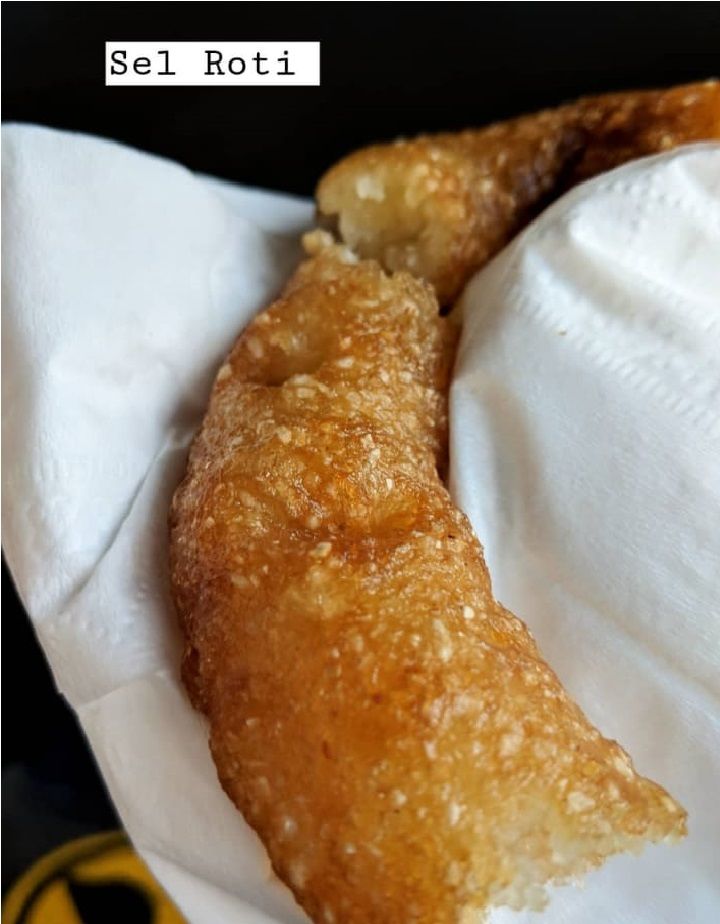 Chatameri:
Another dish made from rice flour, lentil and eggs. It is a must-try delicacy of the Newari food and it is also famous as Nepali Pizza among the tourists.
It is crispy round, flat, and is served with a mixture of chopped-up toppings on the surface. The toppings generally include egg, buff, chicken with veggies. It is best eaten with different types of pickles and dry veggies.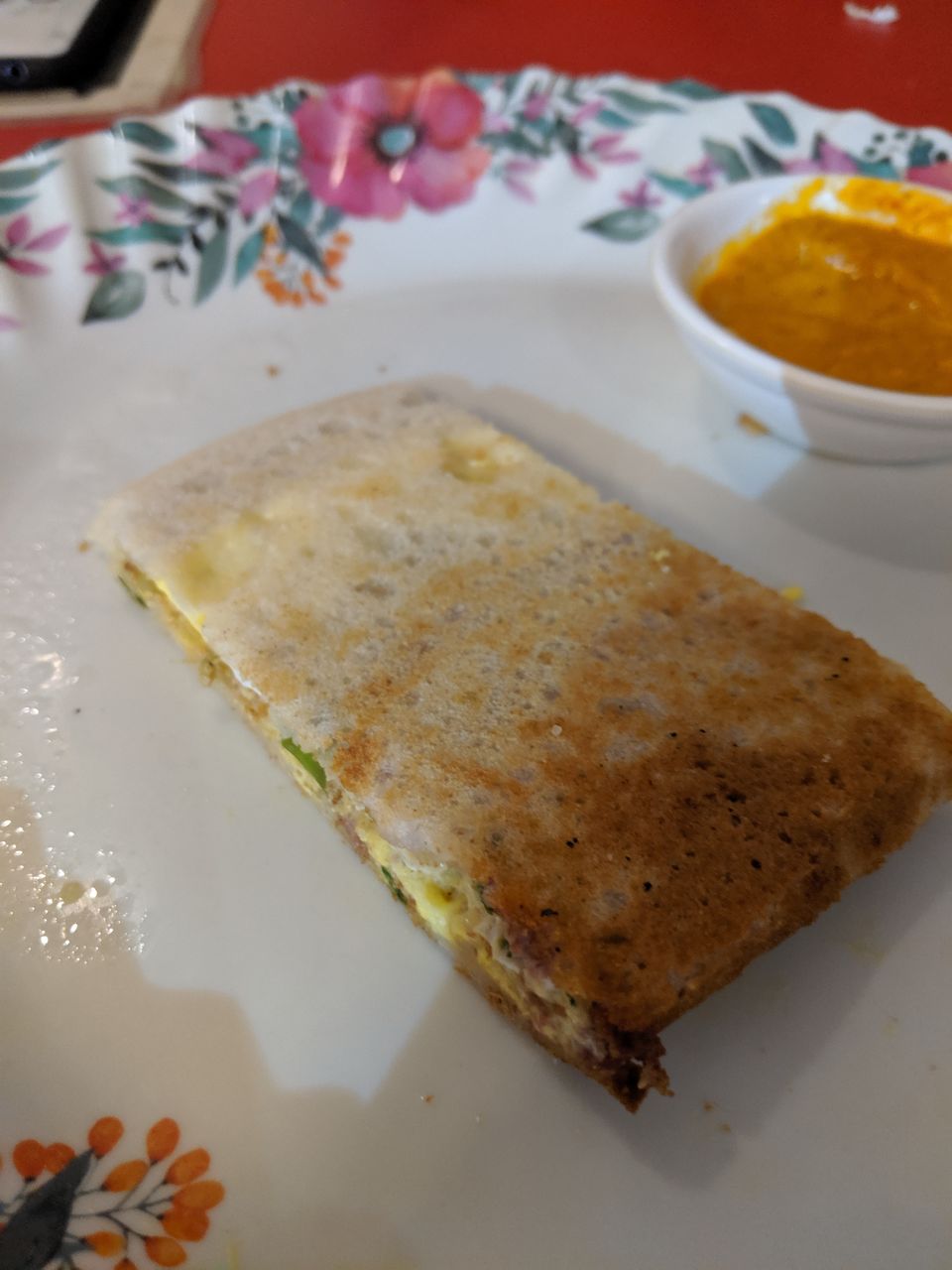 Yomari:
A steamed sweet dish which looks like a snail shape rice cake filled with jaggery or brown sugar, sesame seeds, or mawa. This particular delicacy is made during the festival of Yomari Punhi (post-harvesting season).
The rice cake cover will not have much taste but when the stuffing exploded in the mouth they both complement each other.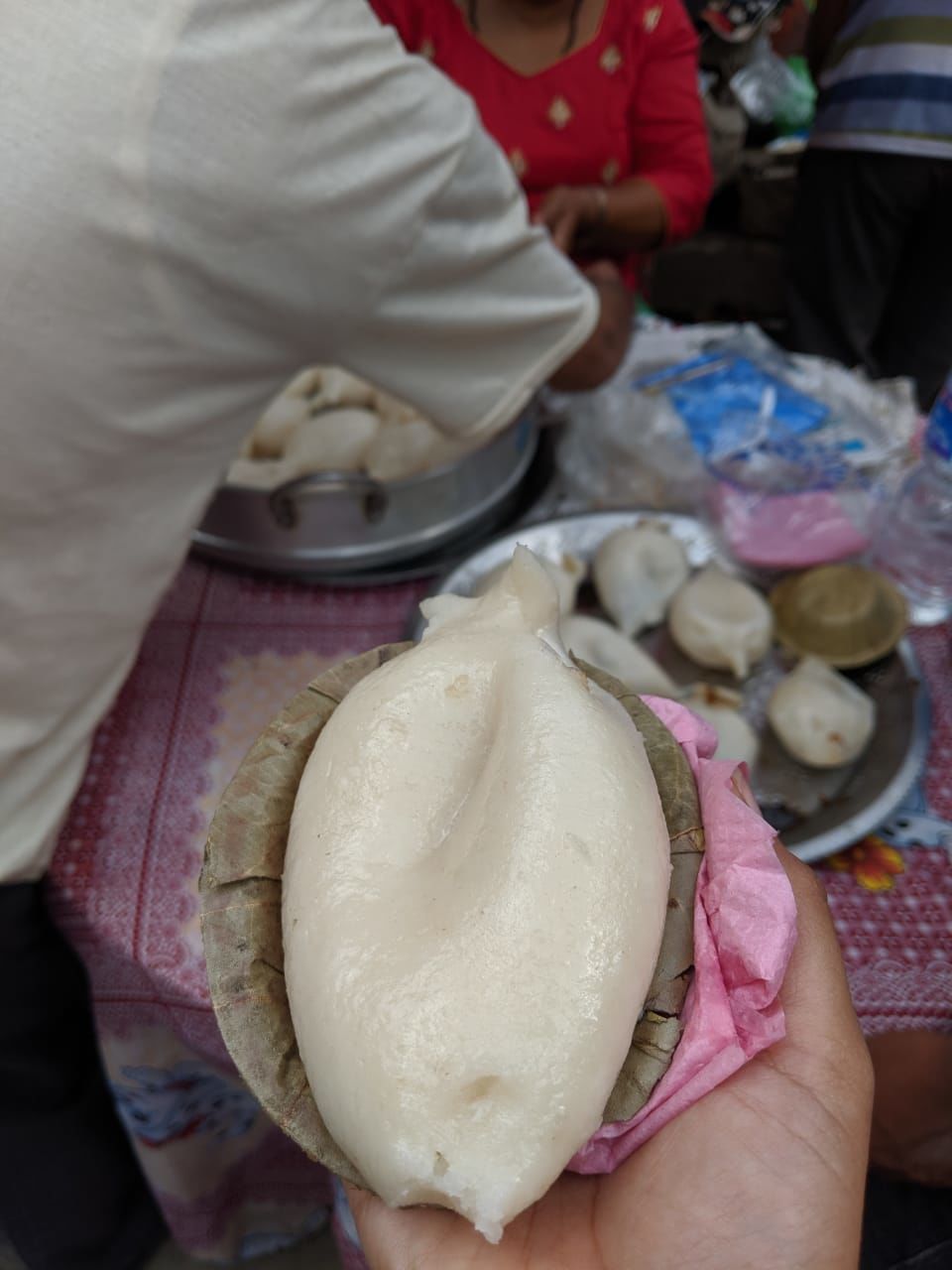 Gundruk:
Dry and fermented leafy vegetables like lettuce, radish leaves, cauliflower leaves etc are the main ingredient of the dish.
The fermentation adds a tangy/sour flavour to the taste. Best eaten as a side dish with the main meal set and as an appetizer.
Traditionally Gundruk is eaten with Dhindo which is prepared from wheat flour by bringing hot water to boil and adding flour while continuously stirring the mix.
Tongba:
Tongba is a millet-based alcoholic drink which is served hot rather than cold. The whole-grain millet is cooked and left to ferment with a mixture called Murch. After 6 months of fermenting, the millet mixture becomes Jaand. The bamboo cup called a Tongba from which the name derives.
Tongba is filled with the millet mixture and boiling water is added which is stewed for 2-3 mins before drinking.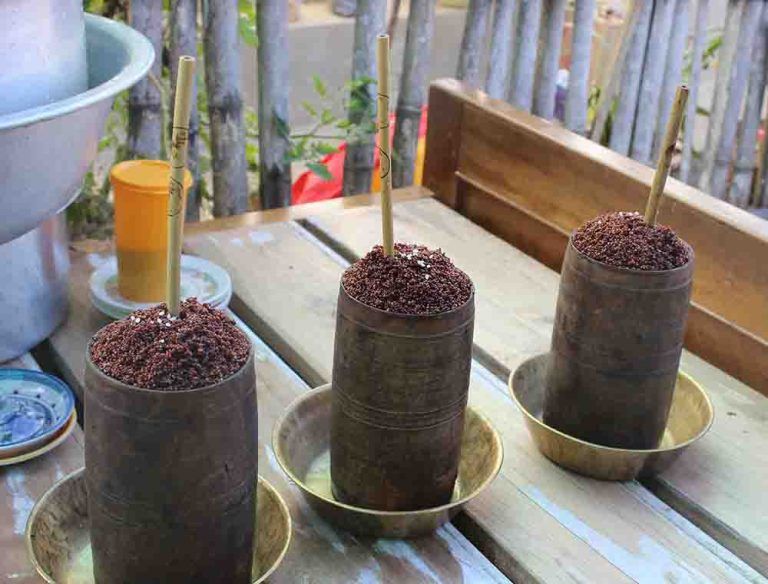 Bara (Newari Pancakes):
A traditional Newari food snack which resonates with pancake but made with black lentils. It is brown and made by mixing ingredients like meat and egg in it which are known as Masu-Bara and Anda-Bara. Although, Bara is a vegetarian meal unless infused with egg or meat. It is always included in Newari set lunch called 'Samhebaji'.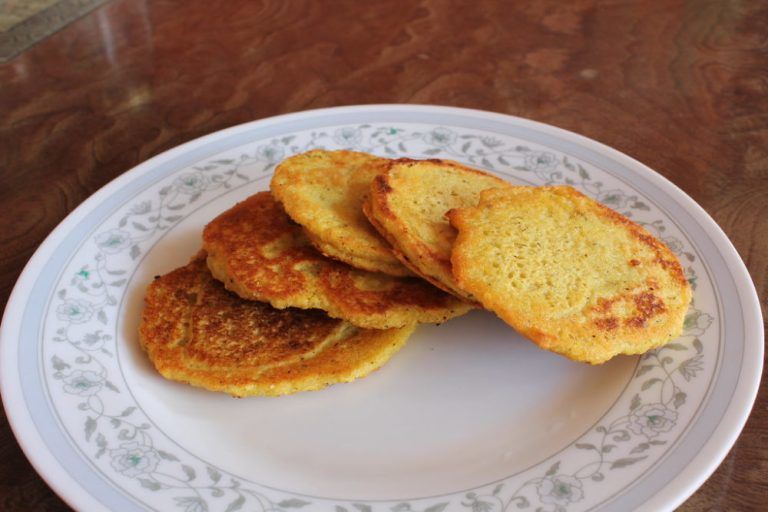 Sandheko:
Similar to our Aloo/Chana Chaat which we get on streets, Sandheko is a Newari snack with prepared spicy potato/peanuts, mustard oil, fenugreek seed cooked well and topped with onions, coriander, pepper and is served cold. This is easily available across local streets in Nepal.
Juju Dhau (King of Yogurts):
Very common among the Newari locals, and most consumed in the dessert category- Juju Dhau meaning 'King of Yoghurts'. Similar to most of the Indian daily chores Dahi is used in most of the aspects of food. Be it lassi, buttermilk or dessert- JuJu Dhau is easily available on the Nepal streets especially near Bhaktapur which are popular in town. You will find small clay pot (kulad) filled with thick creamy Dhau topped with nuts.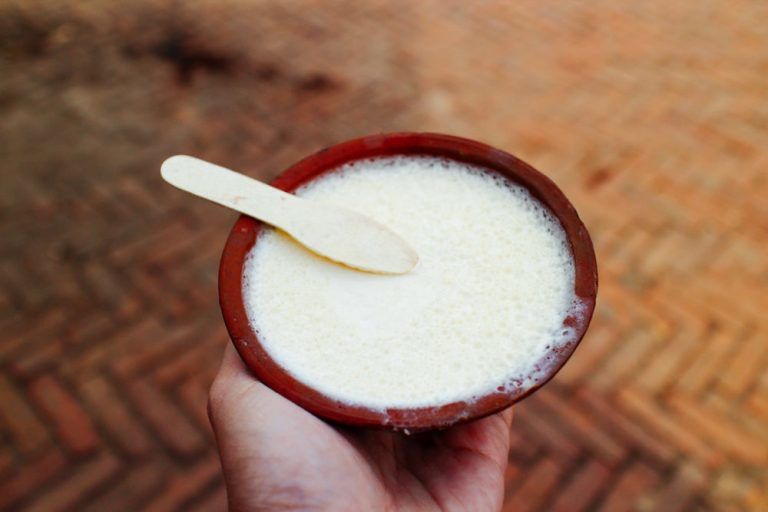 Sekuwa:
Sekuwa can be translated to Nepali Kebabs which are tender meat pieces blazed over the charcoal grill. The taste is hidden in the spices used to marinate the meat pieces. You will find many vendors selling Sekuwa on the bicycle or footpath corners. It is best eaten with chopped onions, spices, coriander and lemon squeezed as the topping.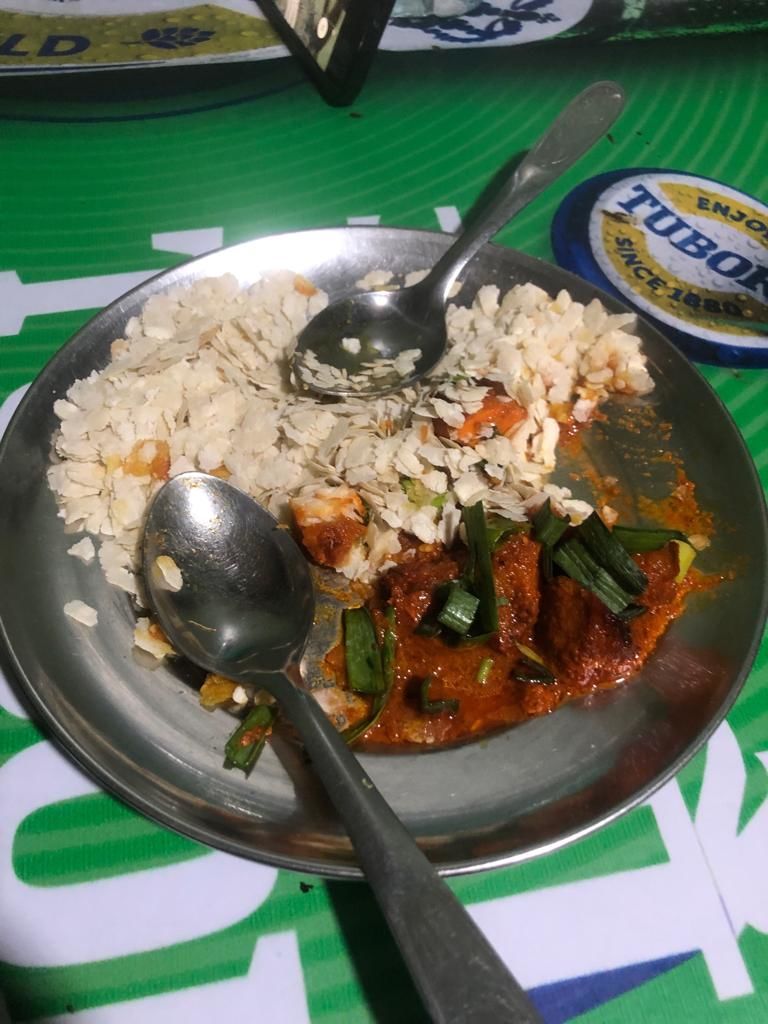 Gwaramari :
A common breakfast option among the locals. Gwaramari- Newari lingo meaning "Gwara" implies fat and "Mari" implies bread or roti, which conveys as fat and puffy roti. A puffy wheat flour ball which is soft inside and crunchy outside. Typically eaten with pickles or along with hot beverages like milk or tea.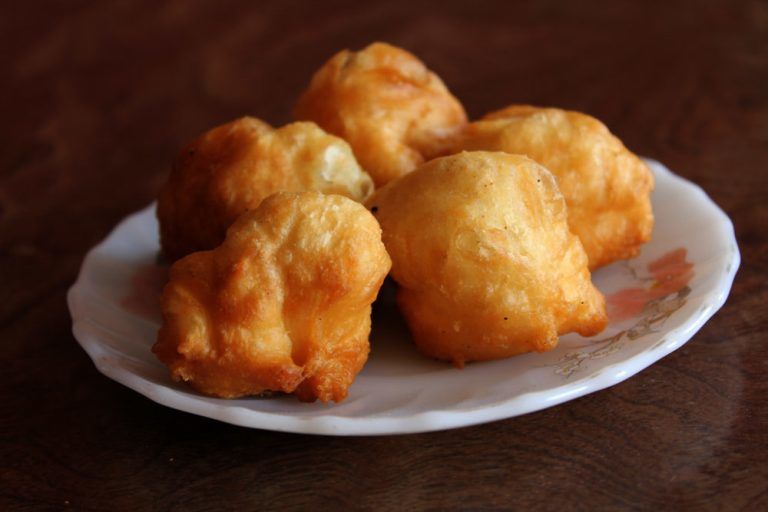 These are some of the typical Newari dishes we tried and you must try when you visit Nepal. Honestly, most of them were explored while we did our walking food tour because with a guide things become more convenient and easily accessible.