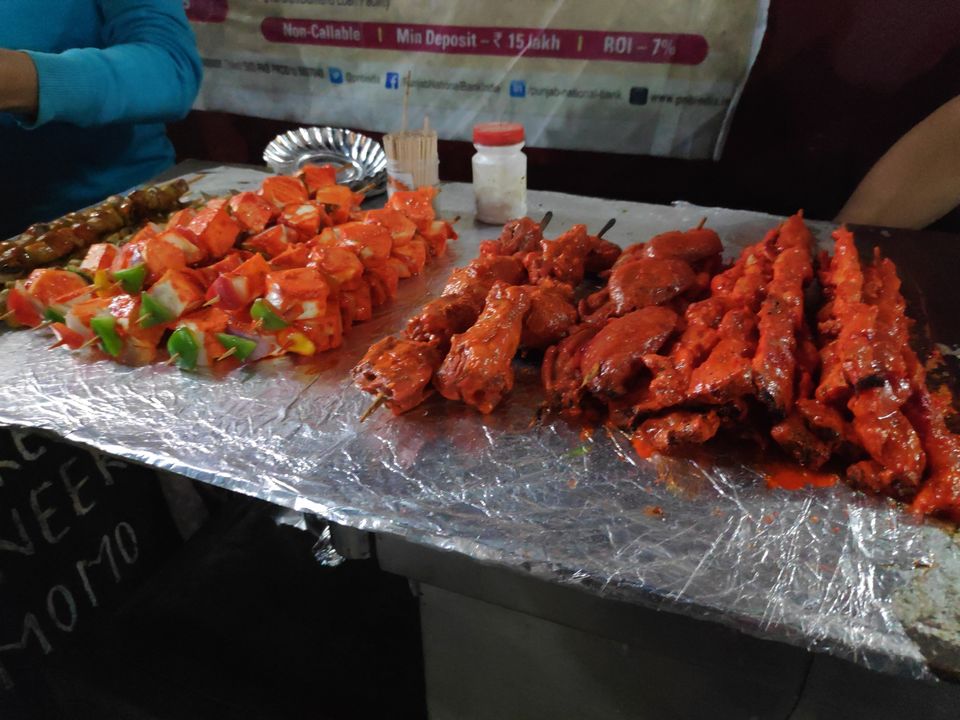 Mcleod Ganj the home of Tibetan refugee and religious guru Dalai Lama. Tibetan took shelter in India they had to leave their home overnight they could not bring anything with them. The few things they could save was culture; language and food. Food plays important role in preservation of any culture and community. So when in Mcleod Ganj it is important to explore the taste of tibet. I hope my few recommendations can help you
1. Tingmo the steam bread made of flour one is enough for a person. You can eat it with Chicken Shapta or any other chicken gravy. But Chicken Shapta gravy is highly recommended. Vegetarian can eat Tingmo with vegetables in lemon and pepper
2. Thenktuk is made of hand made flat noodles with veggies and chicken. The soup in thentuk is rich stock and tastes amazing. Also available as veg thenktuk.
3. Monktuk is similar like Thenktuk but instead of noodles; dumpling or momos are added.
4. Thupa a treat to taste buds is noodles and vegetable stock/ nonveg. In case you are feeling cold you must try this.
5. Fried Rice with Lemon and Ginger Chicken is must eat at Tibet kitchen Mcleod Ganj. You can also try it with noodles.
6. Variety of soups can help you beat the cold weather of Mcleod Ganj. My recommendation Manchow soup.
7. My favourite snack time dish is Laphing which is pure veg. Made of flour and starch. At Mcleod Ganj you can find it on temple road. Must must try (it is a bit spicy)
8. Bao is steamed bread stuffed with spinach and potato (veg) and non veg is stuffed with Chicken. I ate it right outside Dalai Lama Temple.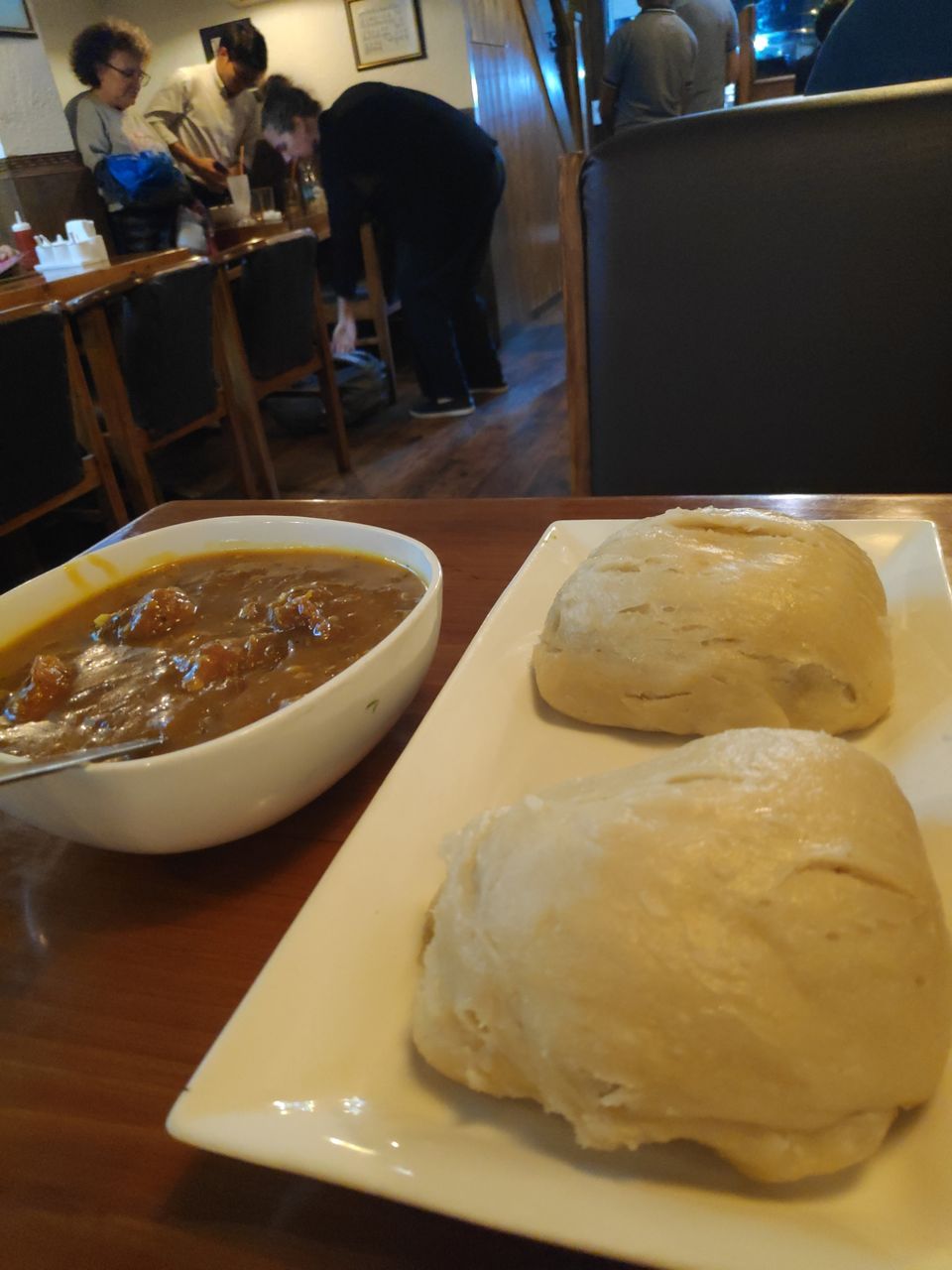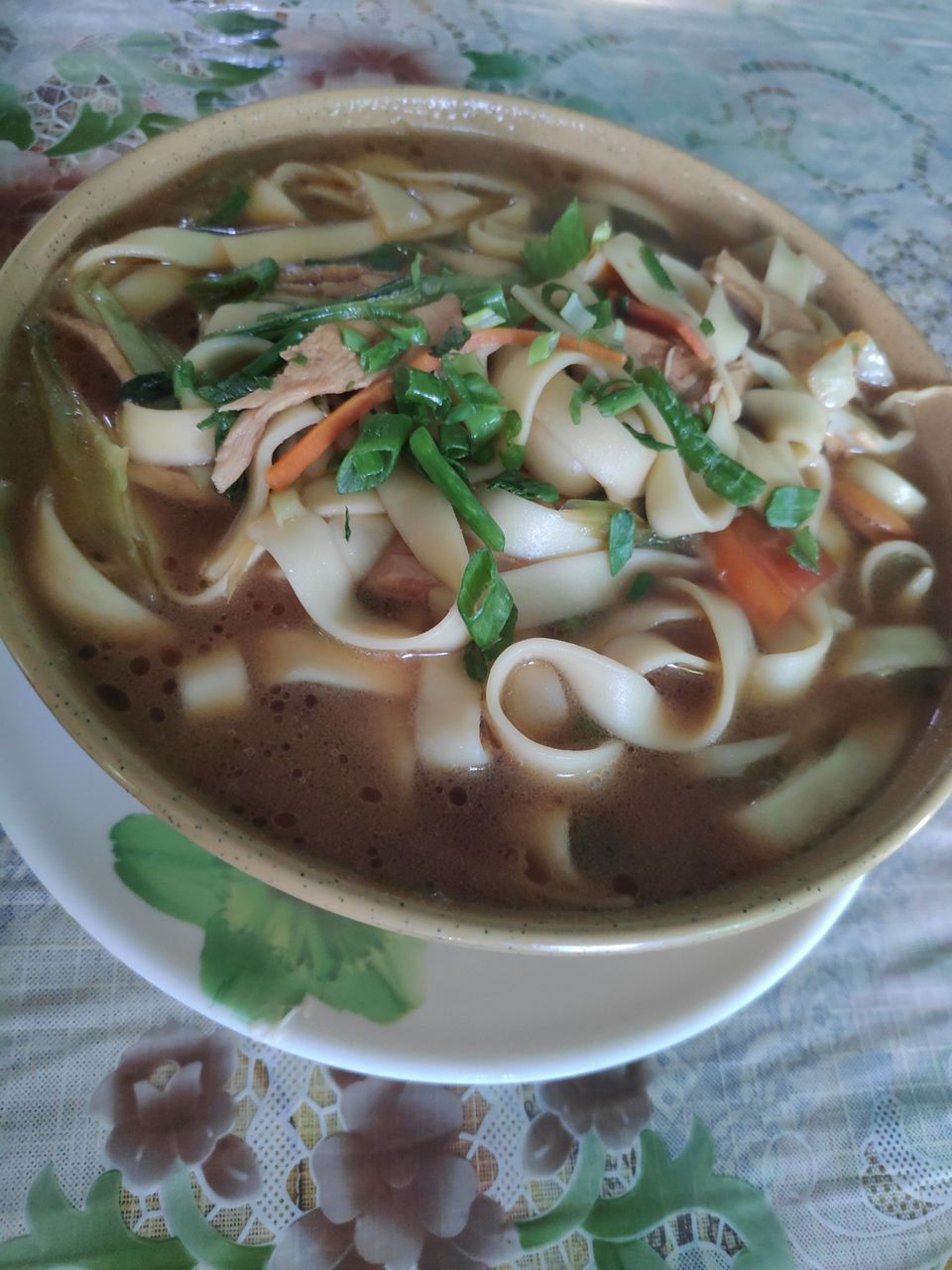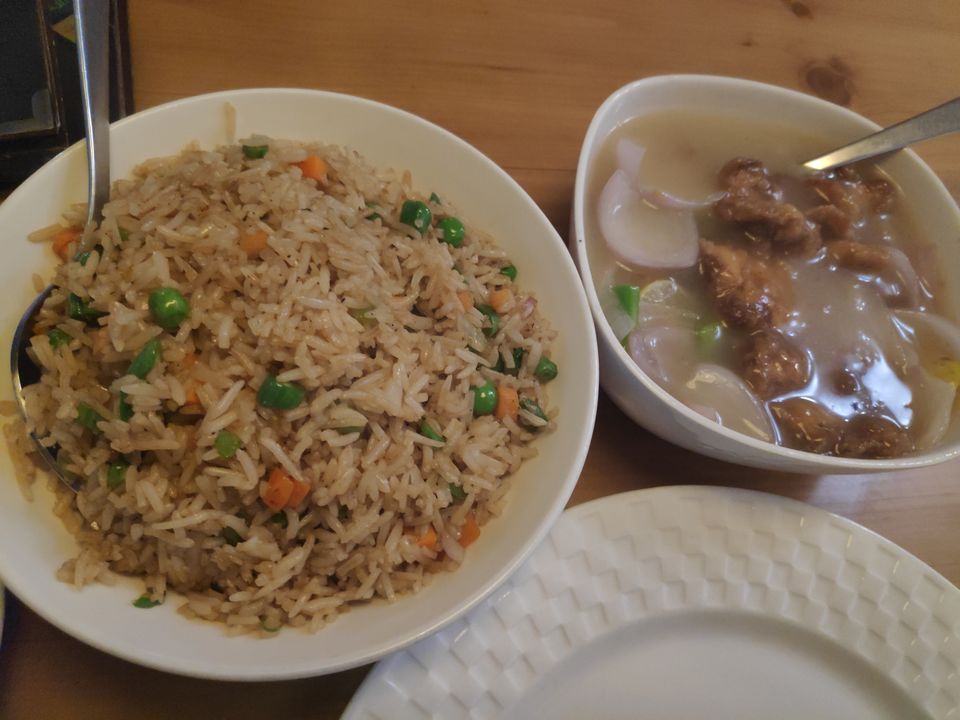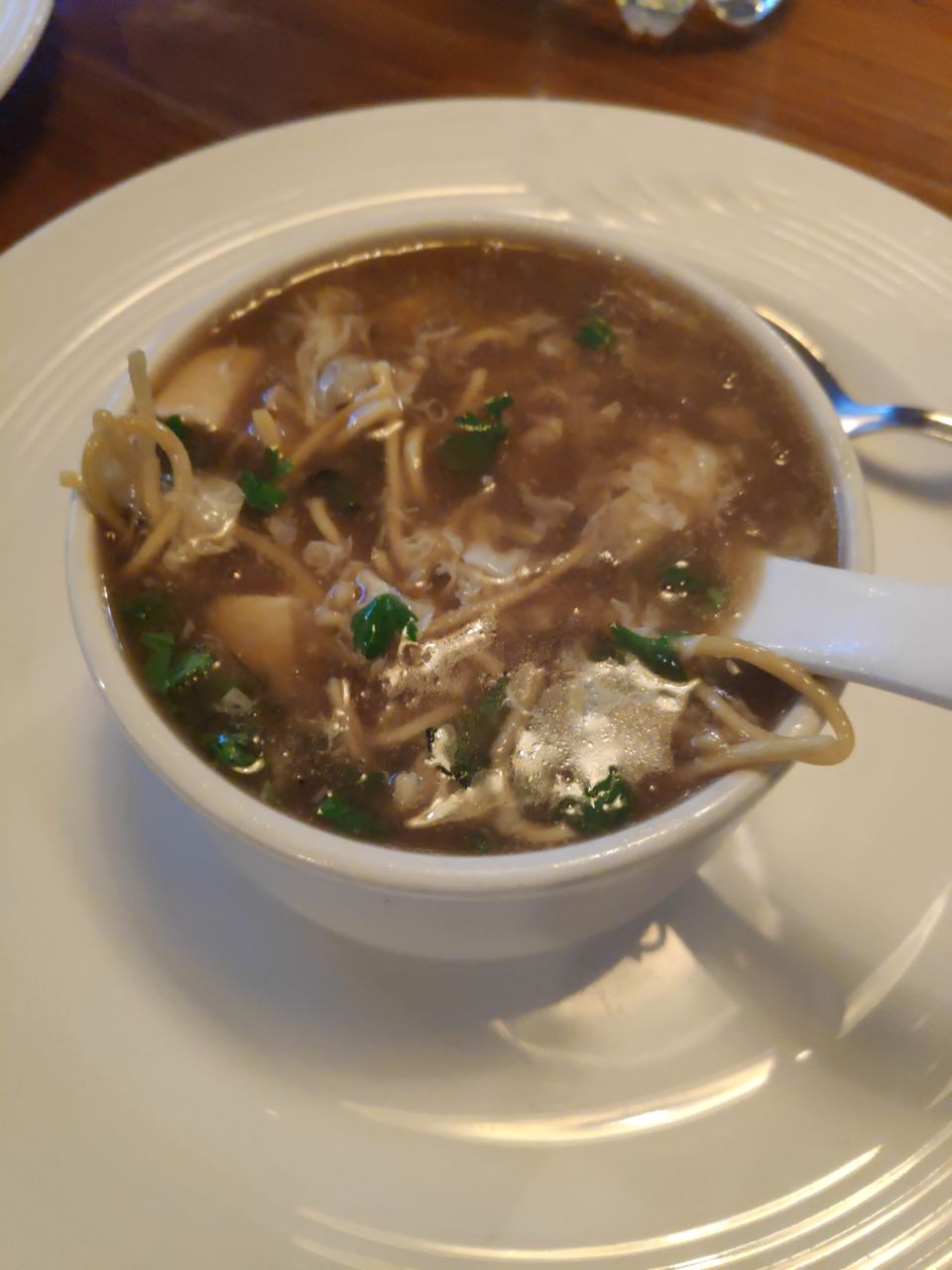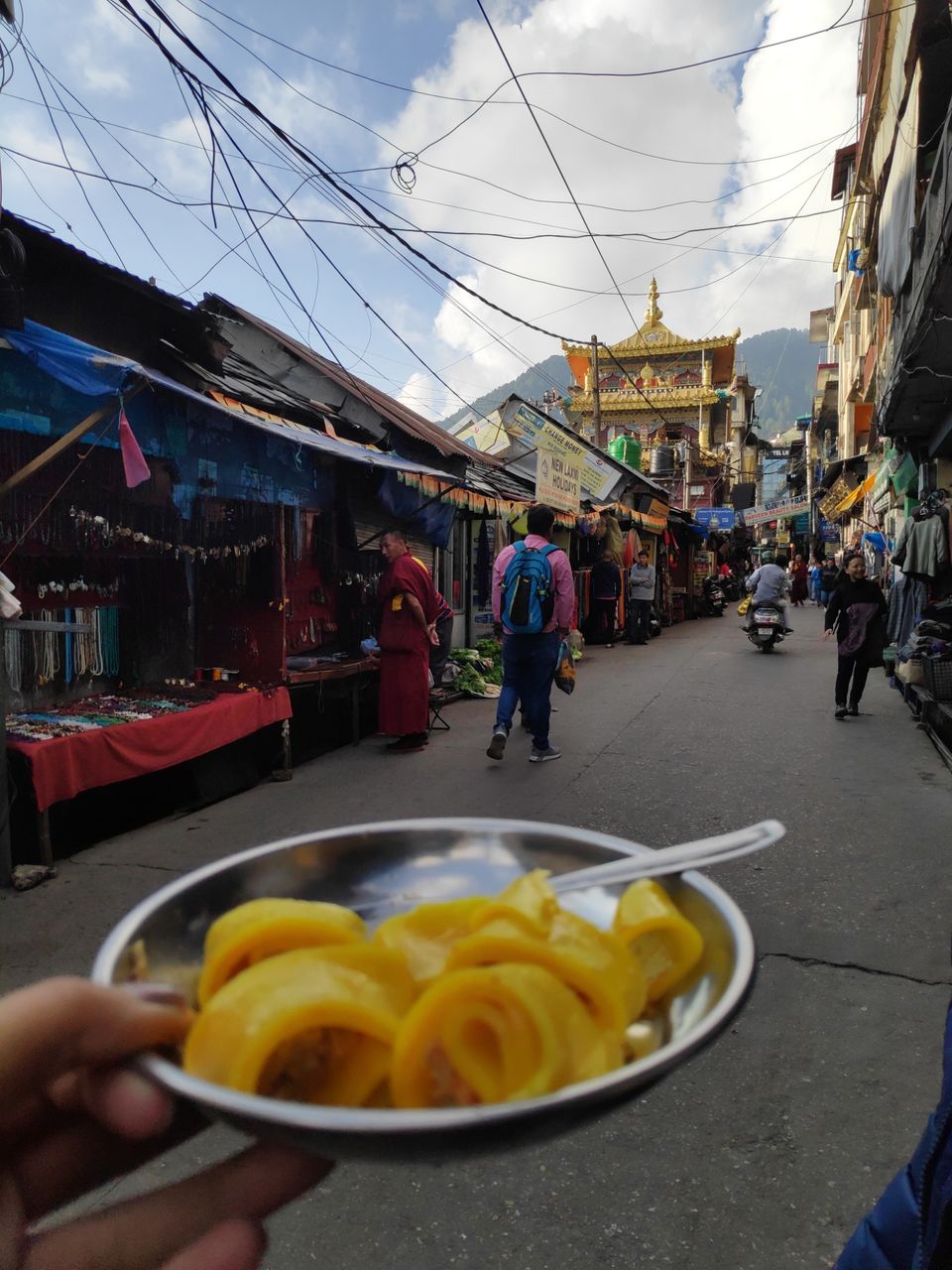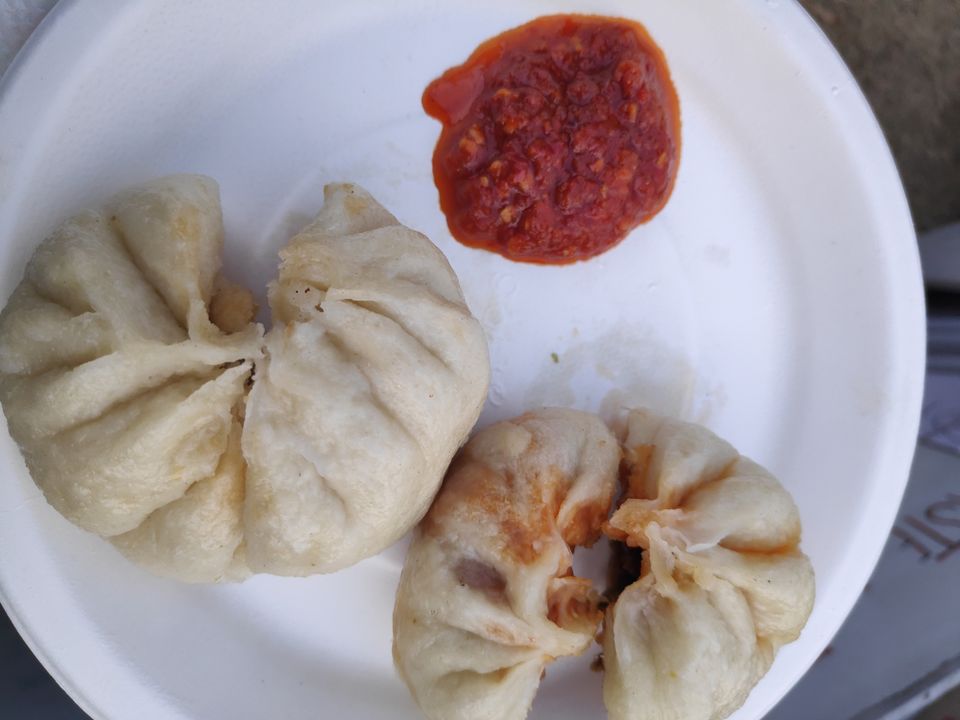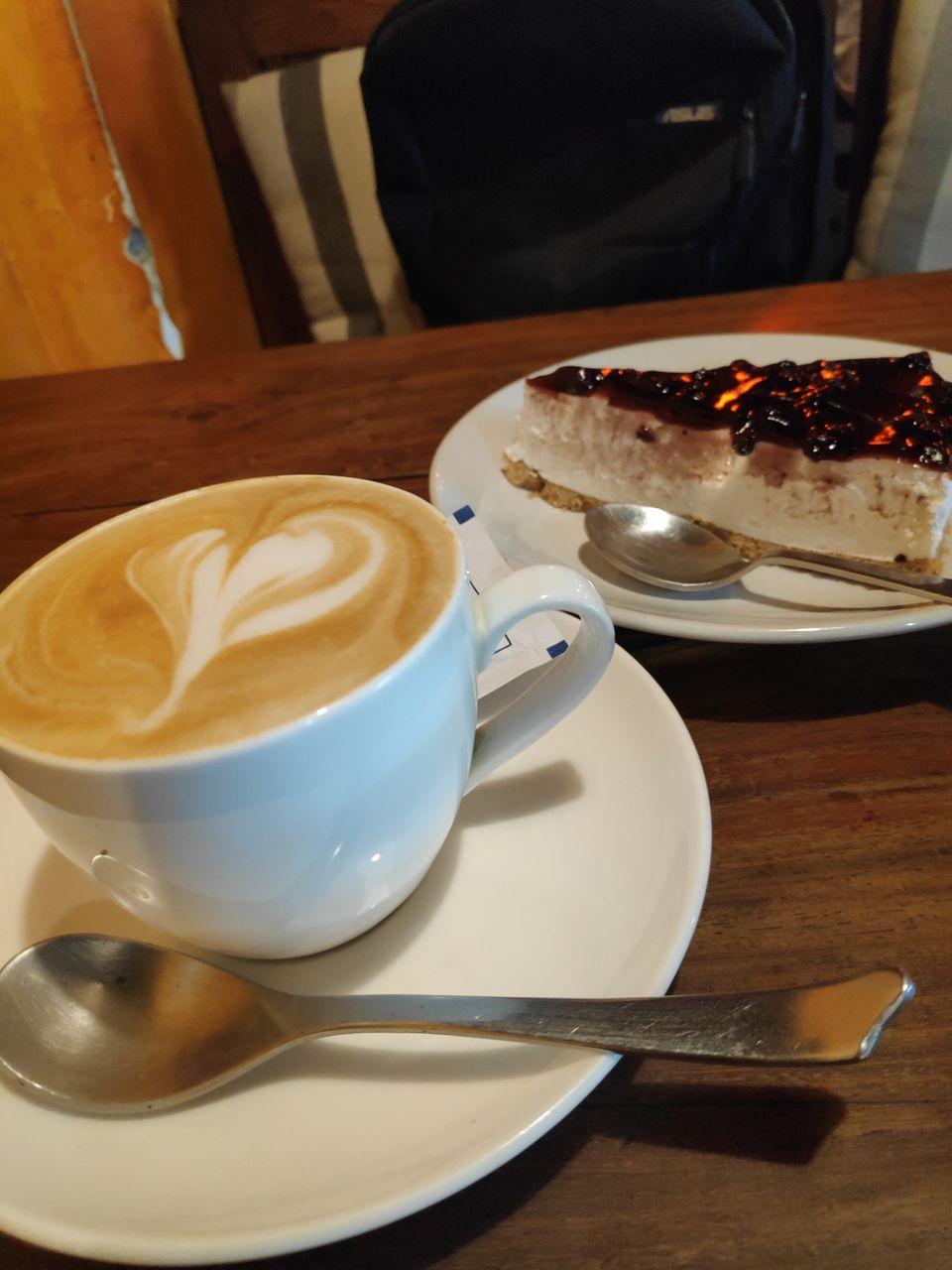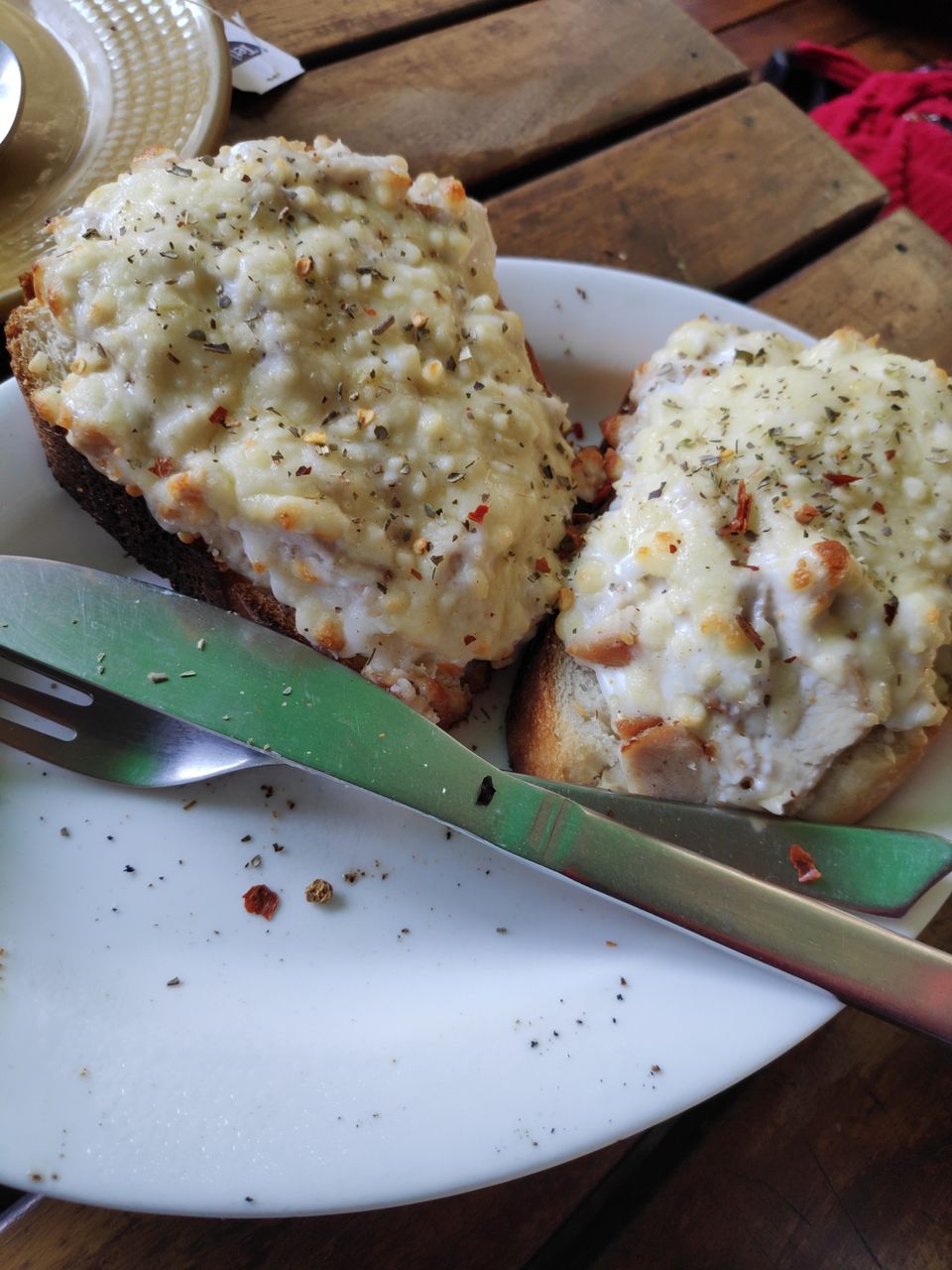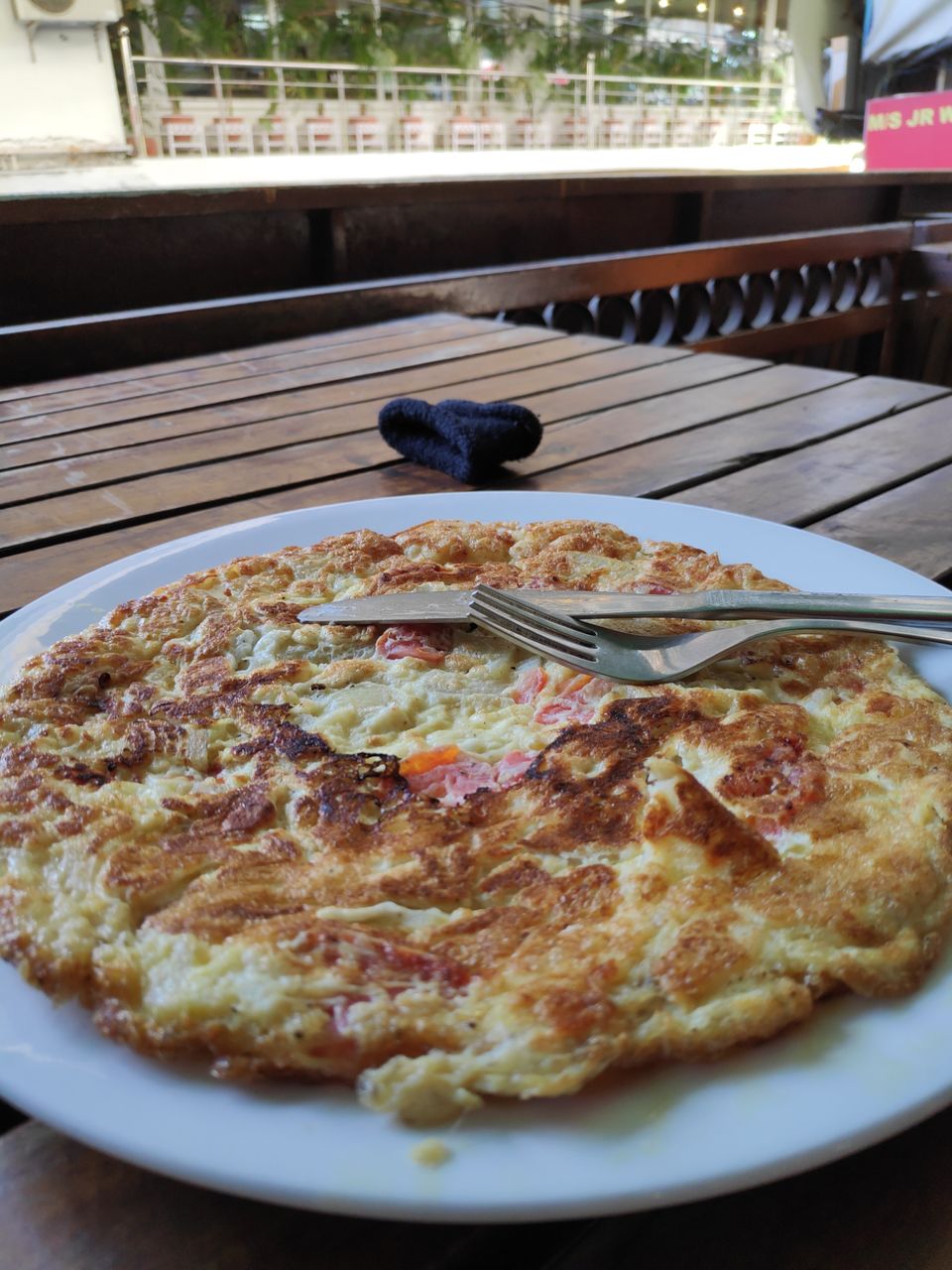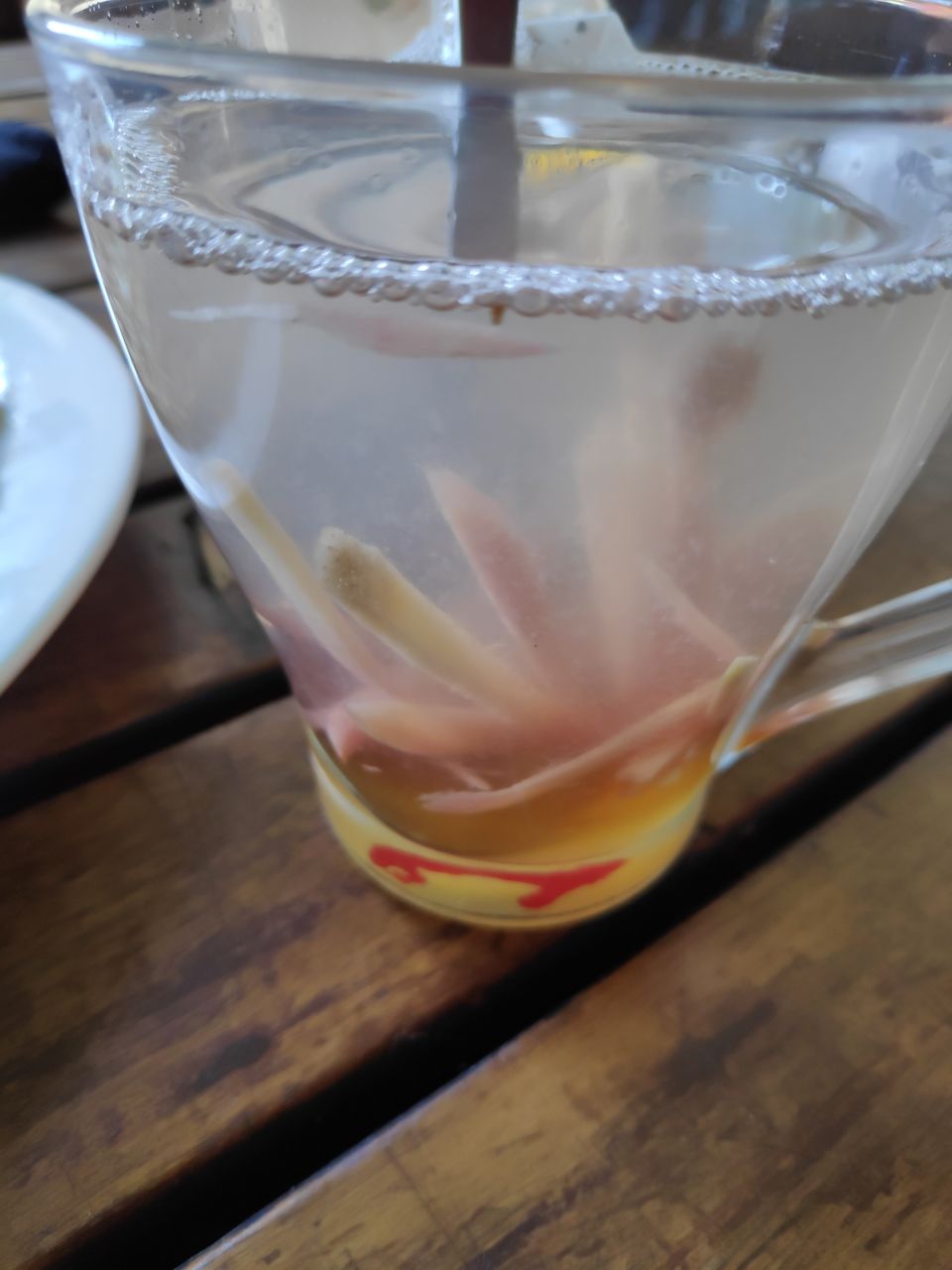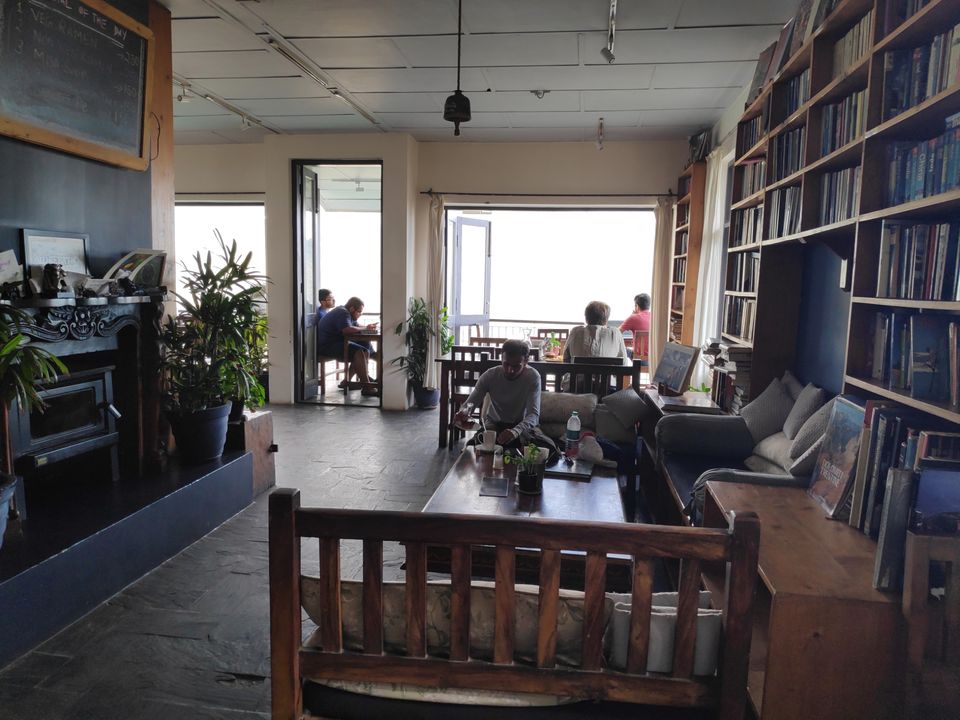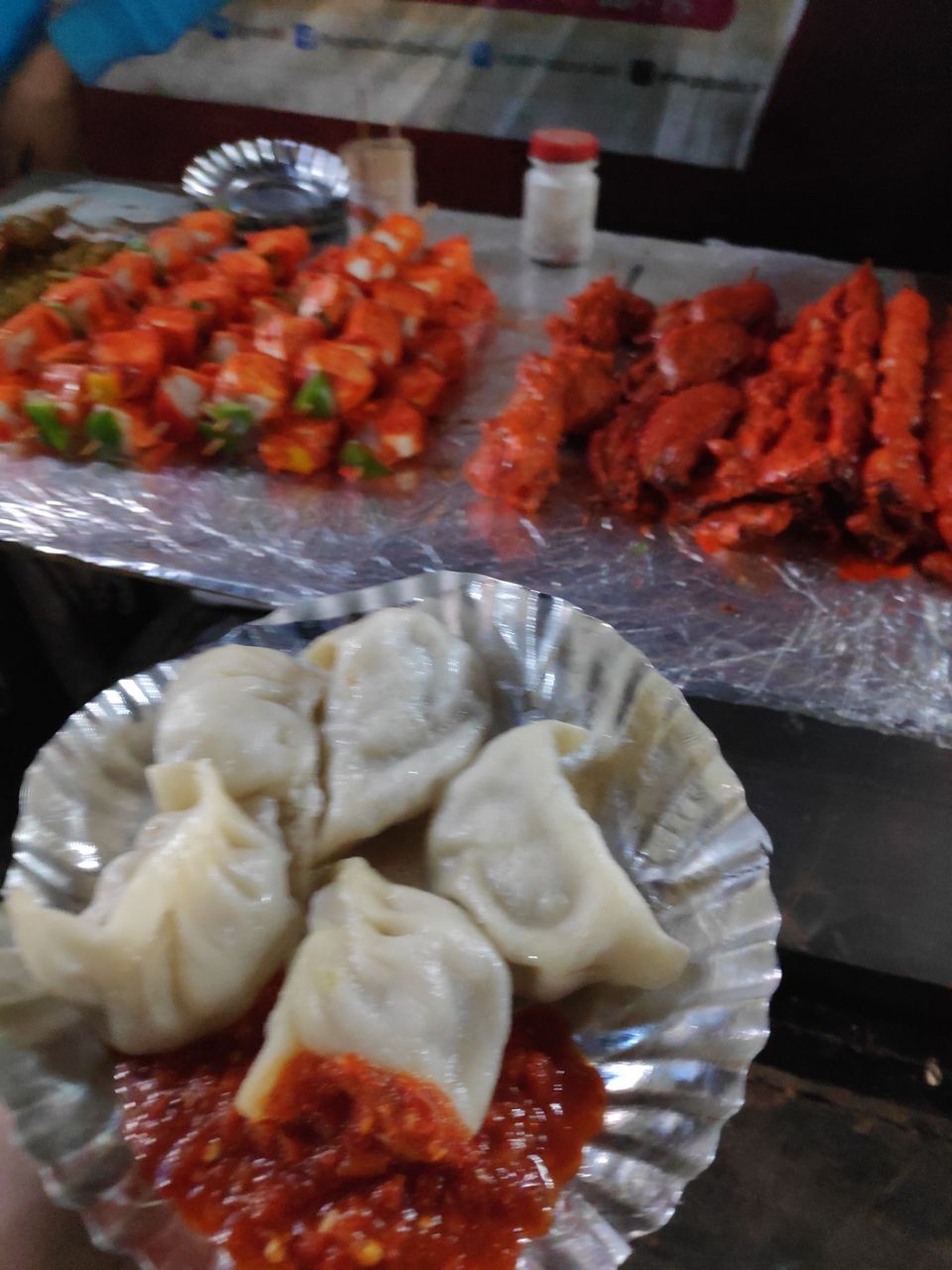 You can explore cafes and street food of Mcleod Ganj. Street food like momo; barbequed chicken can make your evening pleasant
Jimmy Breakfast serves best omelette and chicken Bruschetta loaded with cheese. I complimented it with ginger lemon honey tea. For evening I tried their Blueberry cheese cake which was fresh and tasted amazing. I also explored the famous
literati the cafe has amazing view and good collection of tea. I could not eat anything as my stomach was way too full.
P.S: Food is an emotion many cuisines are tibetan and Chinese. They brought many dishes to India and cooked in Indian style or veg variation. Food is the real hero which can bring peace.