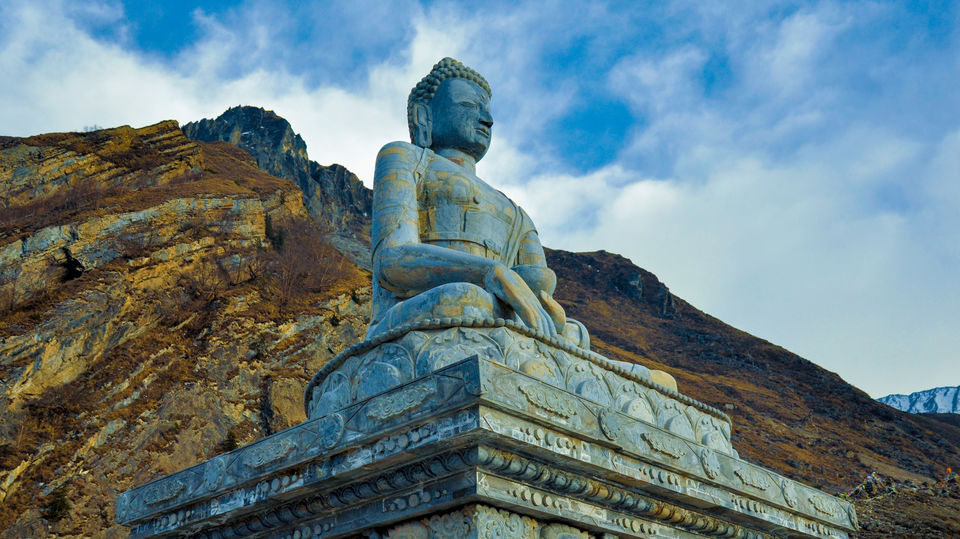 "No one saves us but ourselves. No one can and no one may. We ourselves must walk the path." – Buddha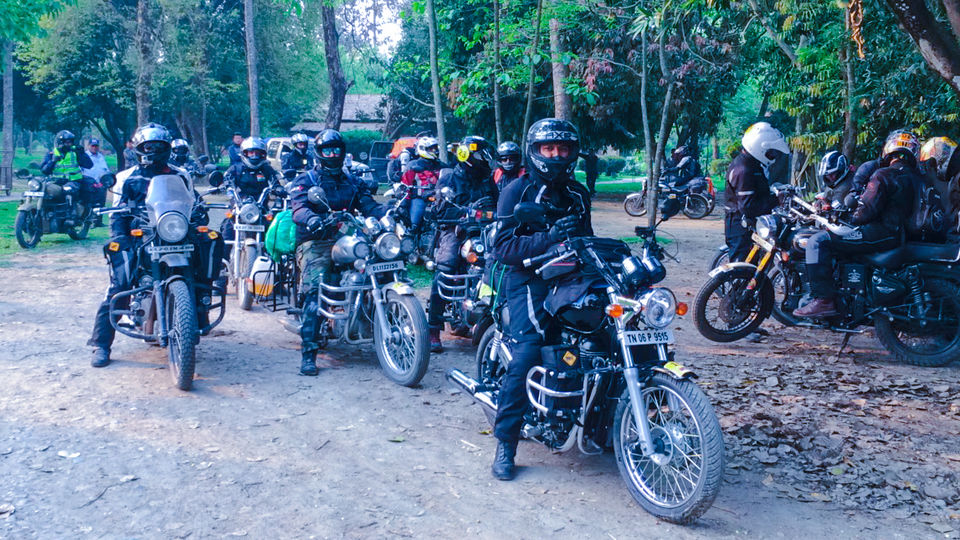 After a hail storm the previous night, we woke up to a rainy morning all set to ride out to Pokhara. After a quick briefing about risky terrains, we rode in moderate showers through extremely slushy roads out of Kathmandu. The condition of roads improved as the skies cleared. Munching miles through the twists and turns, we rode through the serene valley along the Trishuli River.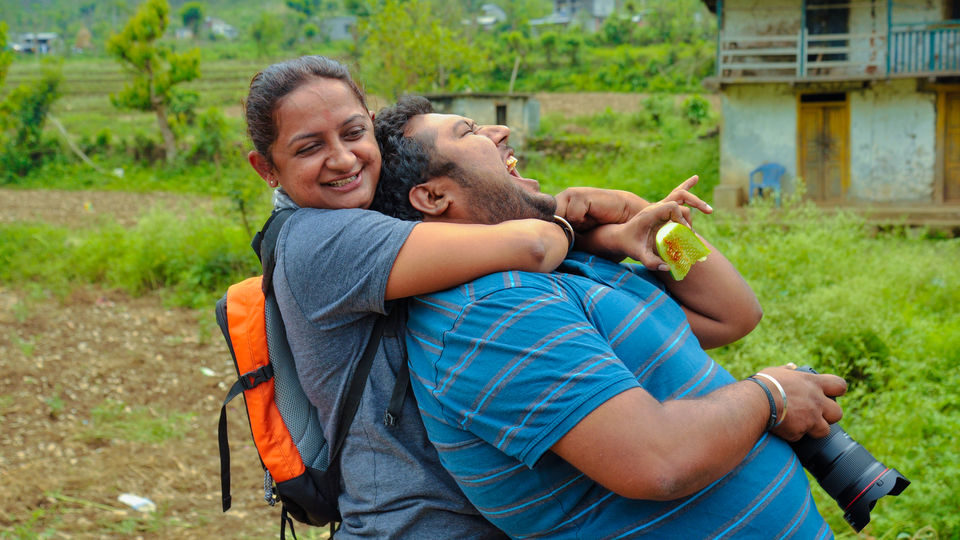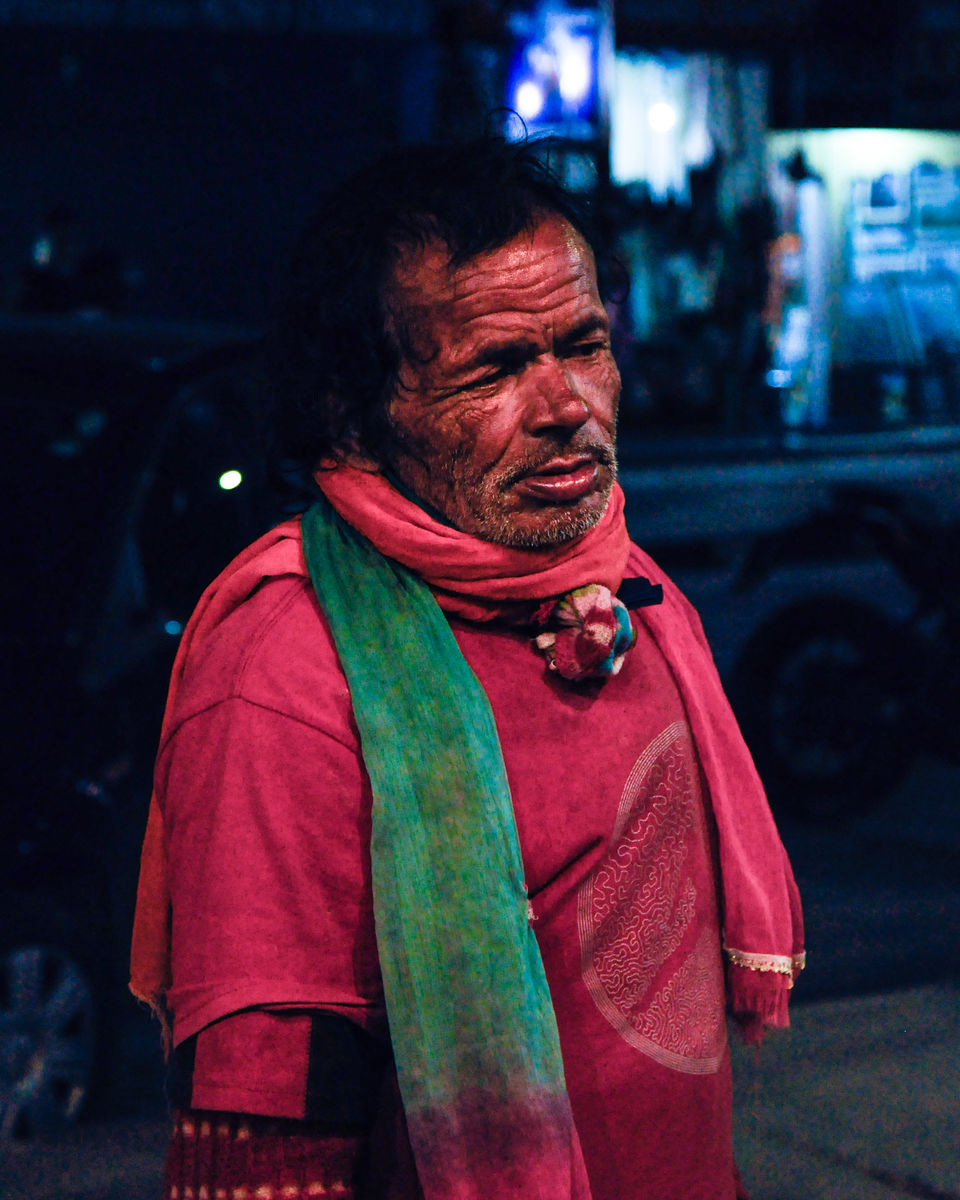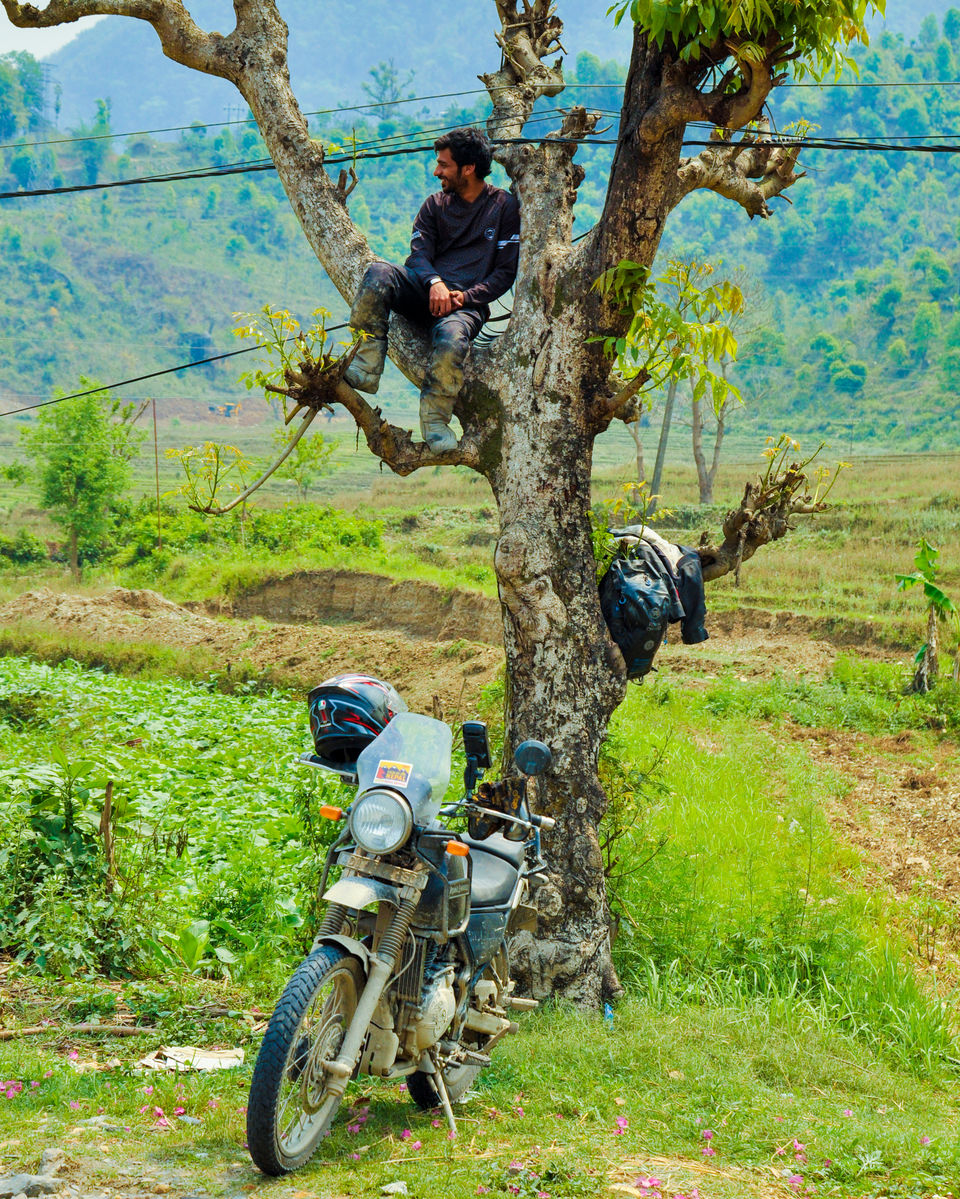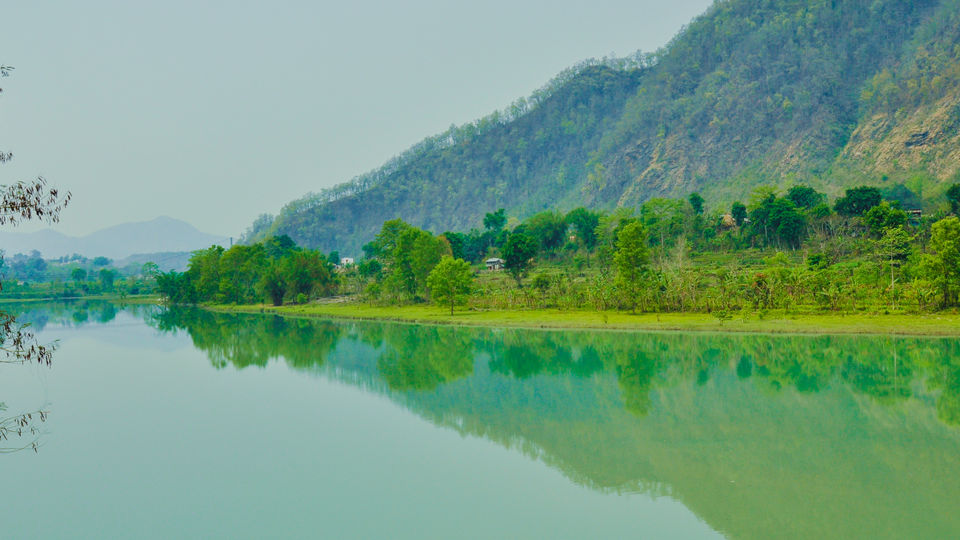 We reached Hotel Barahi by early evening covering 200 odd kms and set out to explore the famous Lake Side Road market. The street was flanked with cafes/lounges/resto-bars, local handicraft, book-stores, departmental stores and mountaineering gear outlets. The place has a rich live music scene with bands playing local and classic hits in almost every other cafe. With foreigners forming a major chunk of the crowd, the space felt alive and beating (such an Indian statement). We indulged in authentic woodfired pizzas at Godfather Pizzeria for dinner.
Gearing up early next day, we looked forward to the most anticipated stretch of the tour. Taking the Baglung Main road and the Beni-Jomson road we passed Naubise, Malekhu, Dumre and Kotre entering the Annapurna Mountain range. Moving through terrain varying from well-paved to dusty off-road sections and steep inclines we proceeded in much delight . Overcoming challenges like rough ruts, hidden crevices and landslide-prone areas, we arrived at our destination by evening, encompassed by snow clad mountain tops. After 130 kms, the temperature had dipped considerably and the landscapes turned to postcard images. We stayed at The Kalopani Guest House which houses the world famous Annapurna Coffee Shop.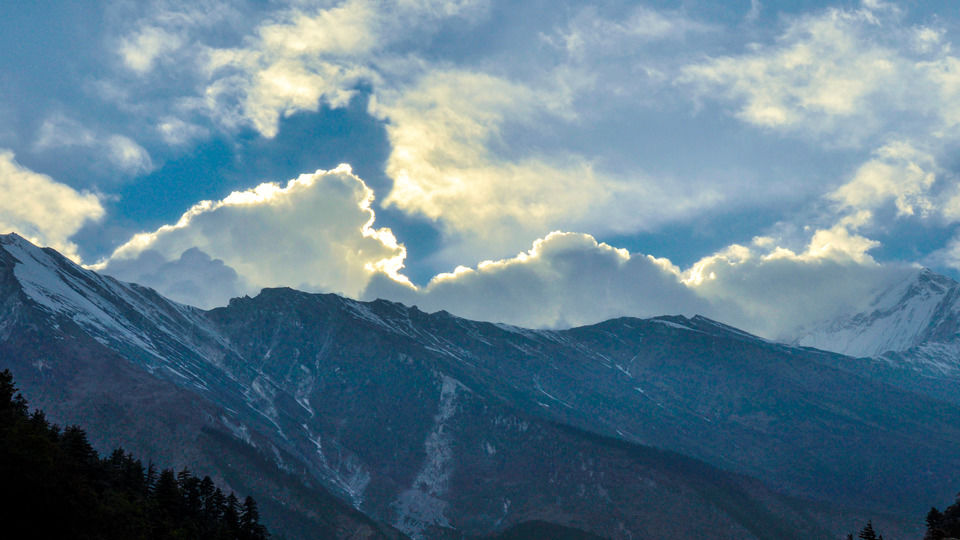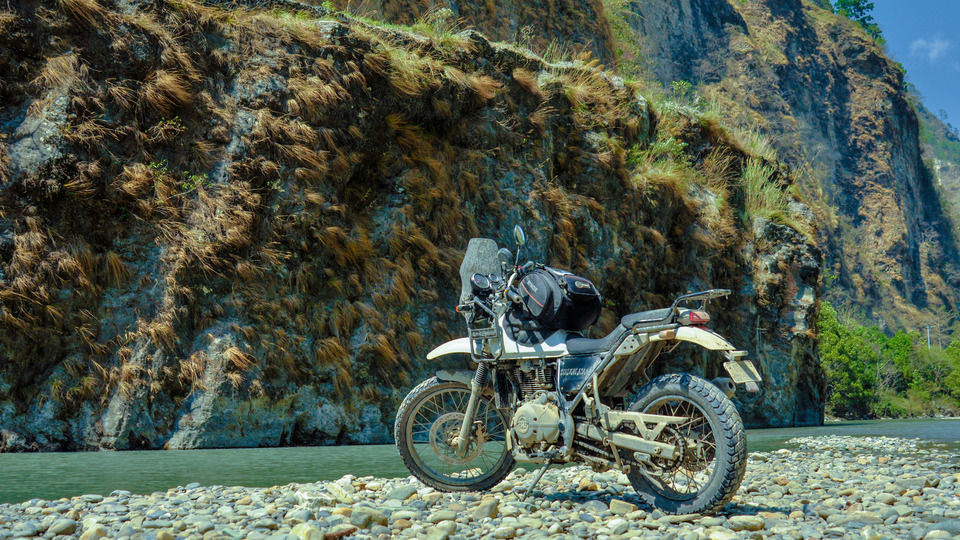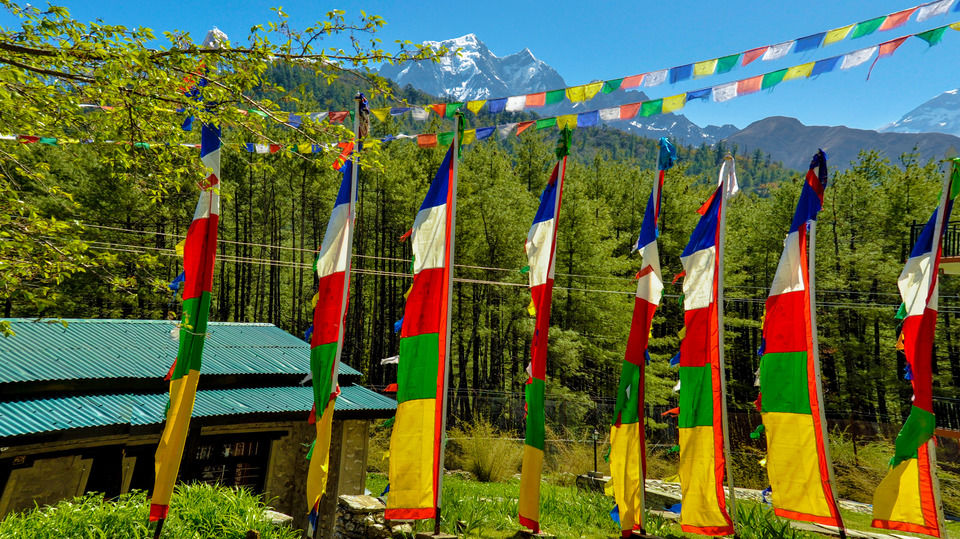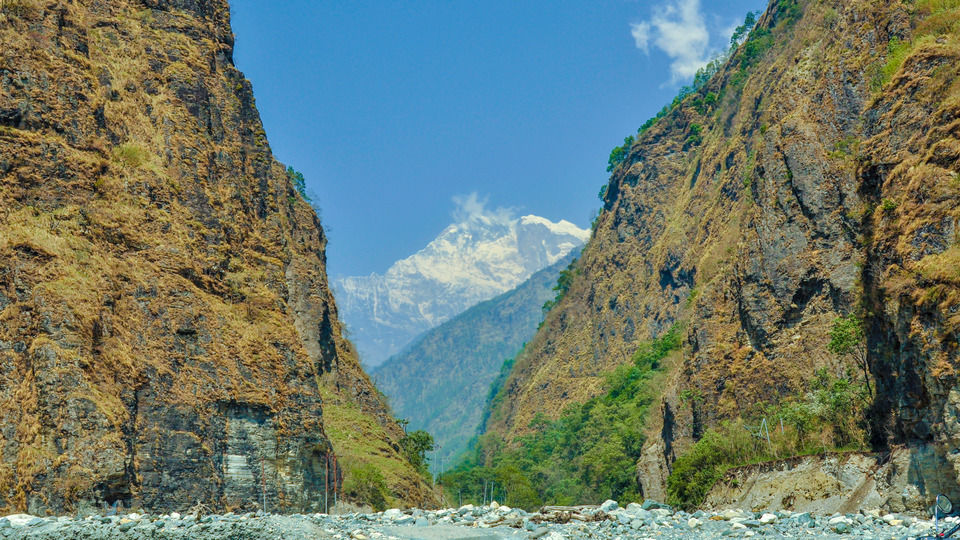 The evening was spent enjoying the bonfire under a million shining stars with Marpha – Locally produced Apple brandy keeping our spirits high and bodies warm. Yogesh the owner of the place kept us entertained with his antics and anecdotes.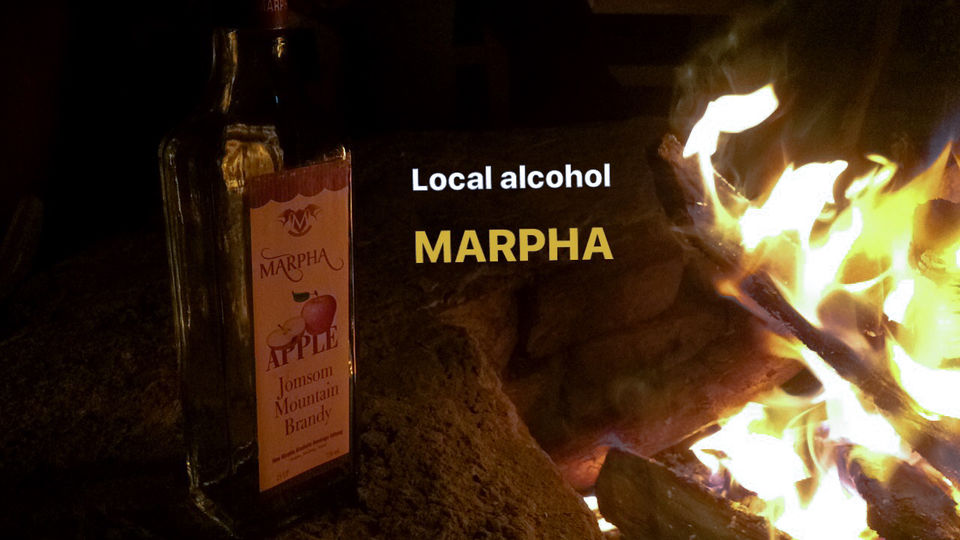 The next day saw the riders push through 47 km of challenging off-road terrain which only seemed easy on paper. No-road is a better way to describe the route. It was replete with water crossings, hanging bridges, river beds and extremely raw rocky terrain. It was amazing to see people unite and work as a team as they helped each other cross risky patches and overcome hurdles. Passing Marpha, Jomsom and Kagbeni, we managed to complete our obstacle course of a ride in about 7 hours. We had elevated to a height of 12400 feet from 2400 feet in the last two days.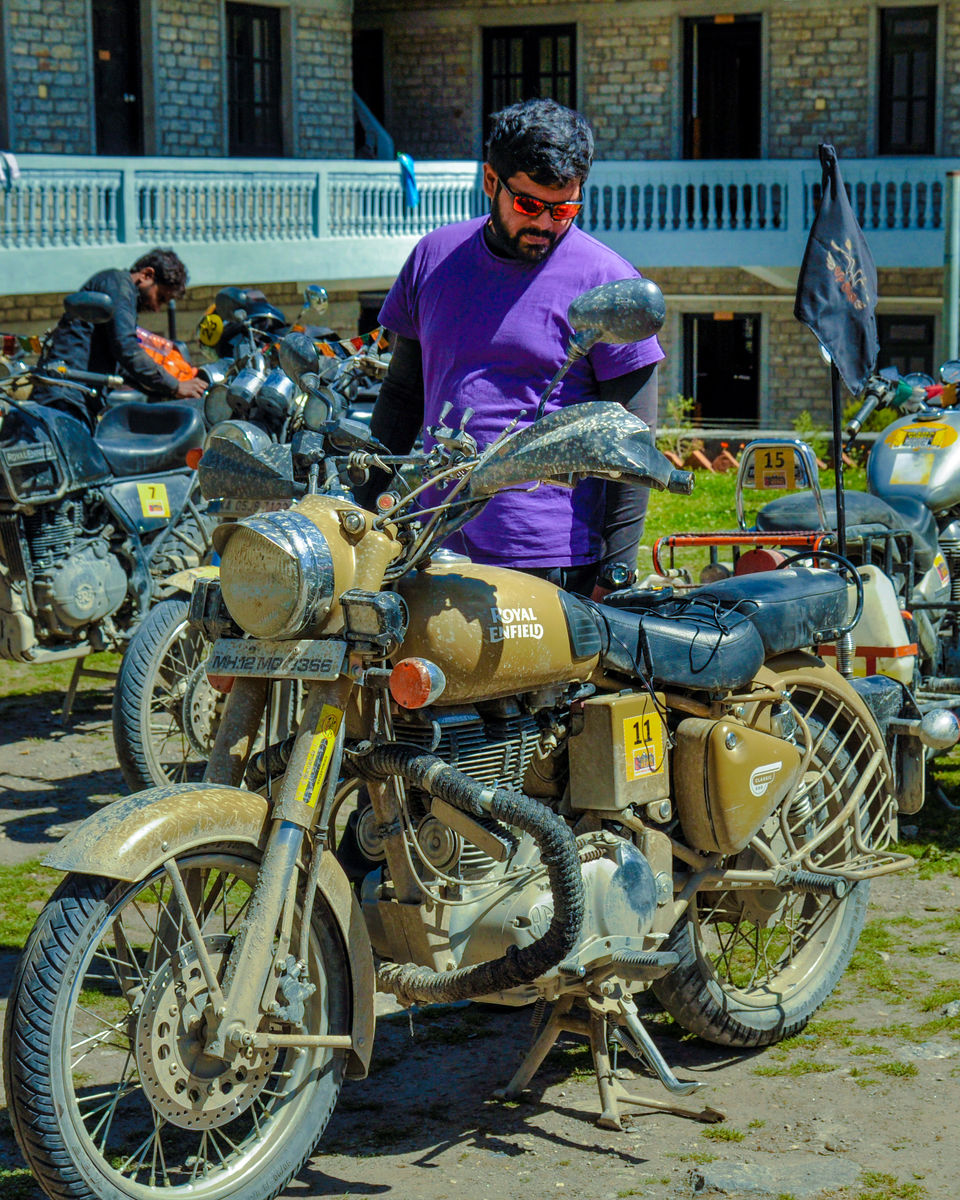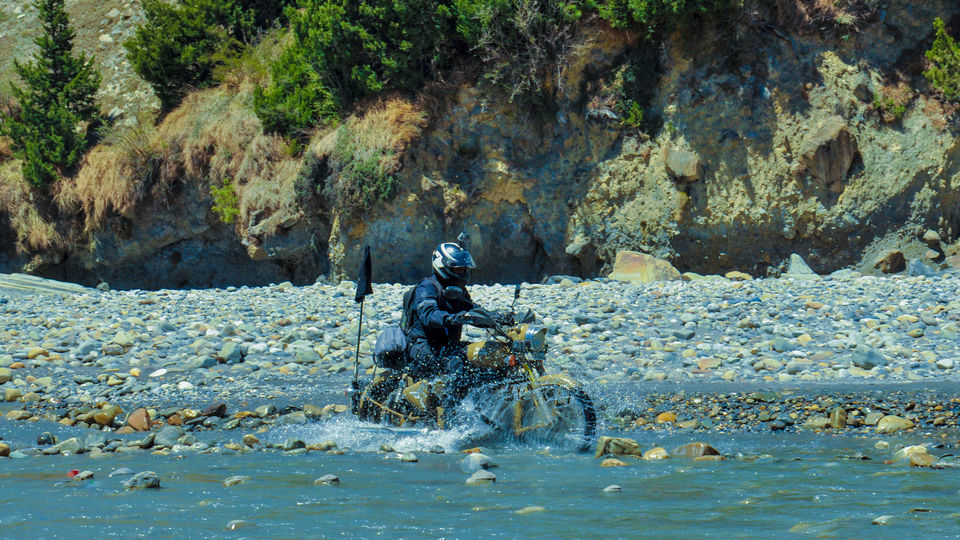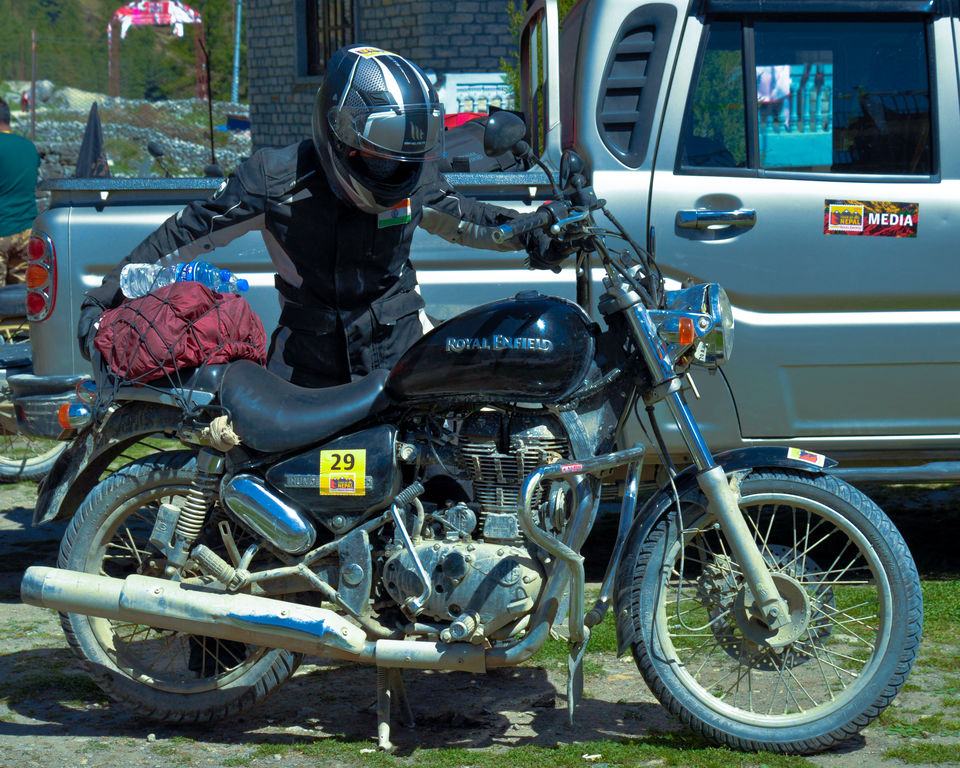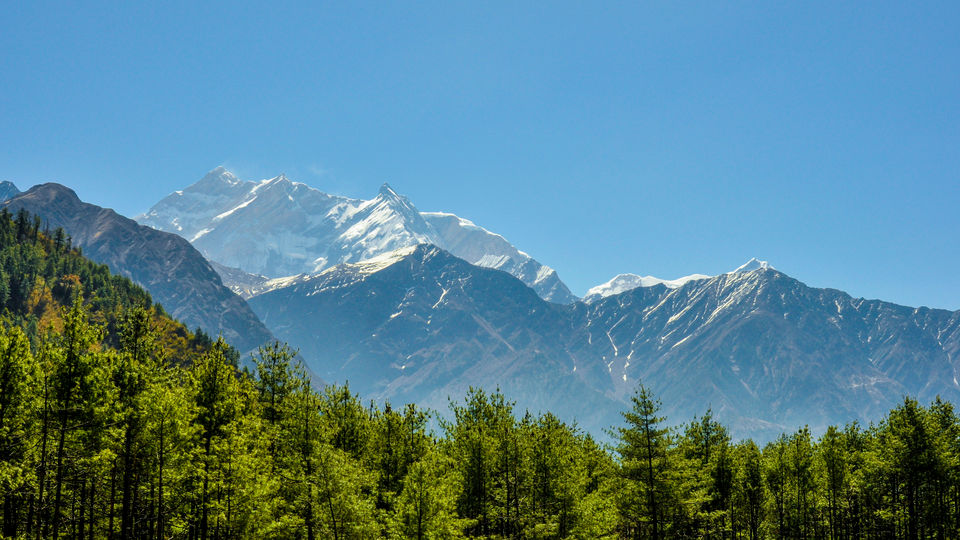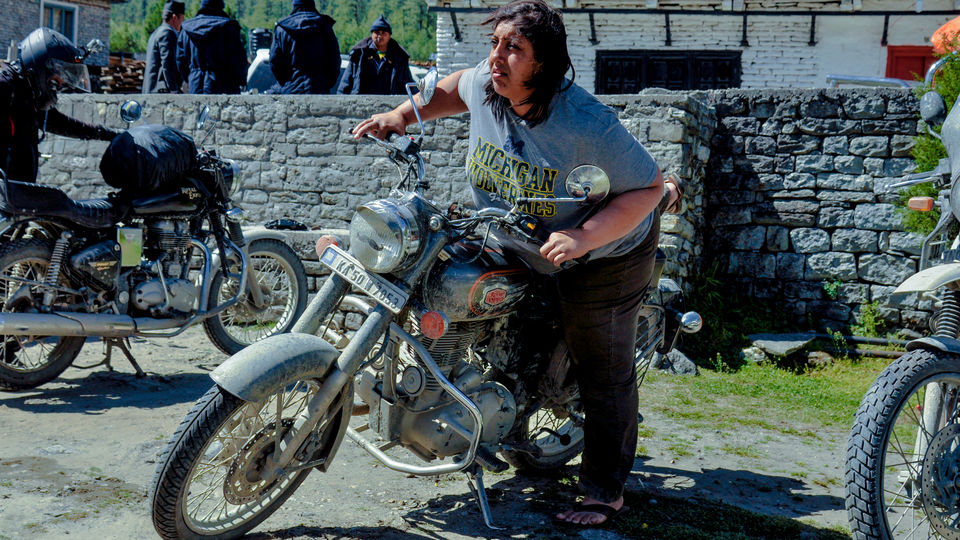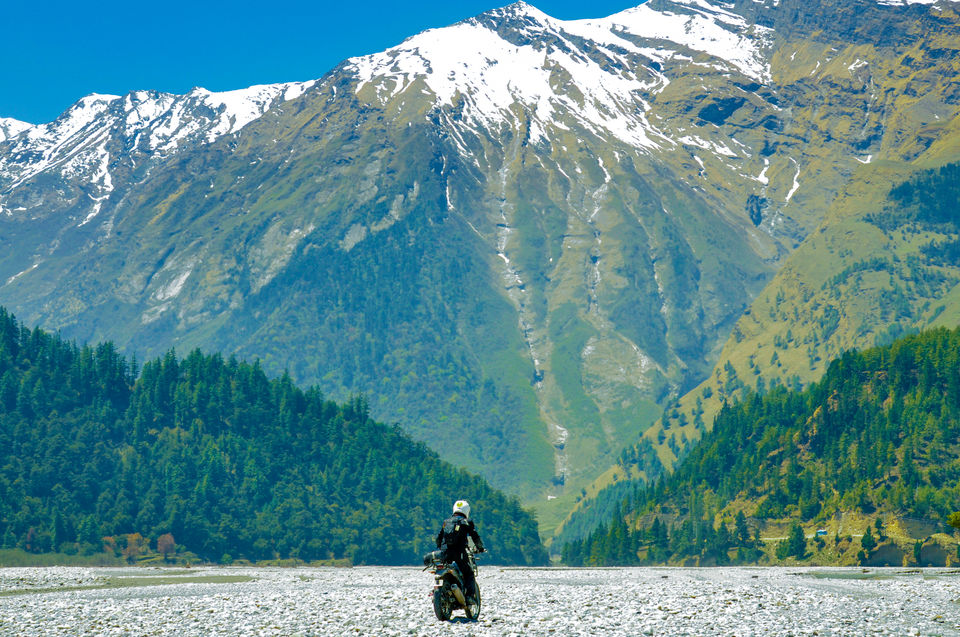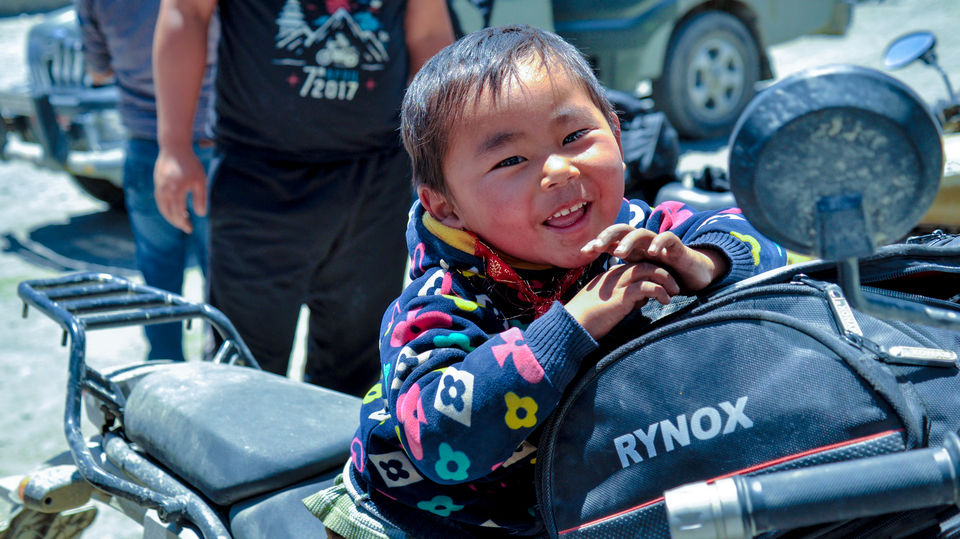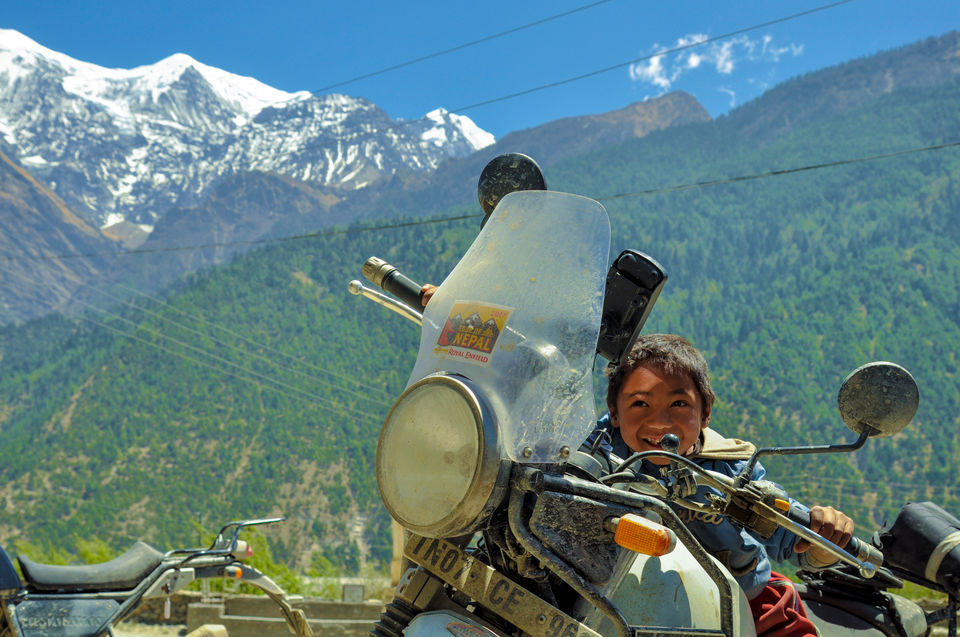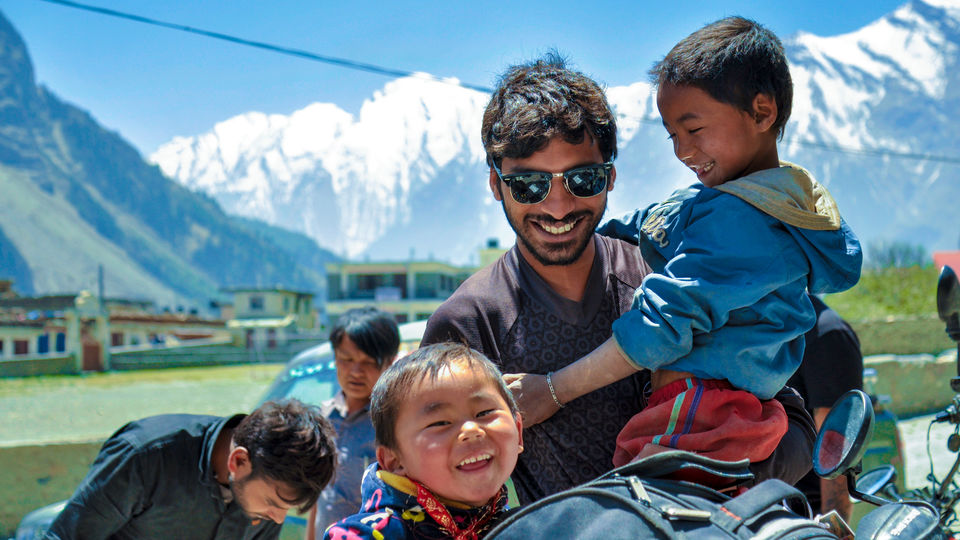 In the evening most of us headed to Muktinath temple to witness the beautiful ancient structure. Many pilgrims, god men and tourists were present to worship and seek blessings of the Lord Vishnu. The temple has spring ponds and 108 cow-head shaped shower heads with water from the same source . Taking a dip in holy waters is part of the parikrama/pratha (tradition).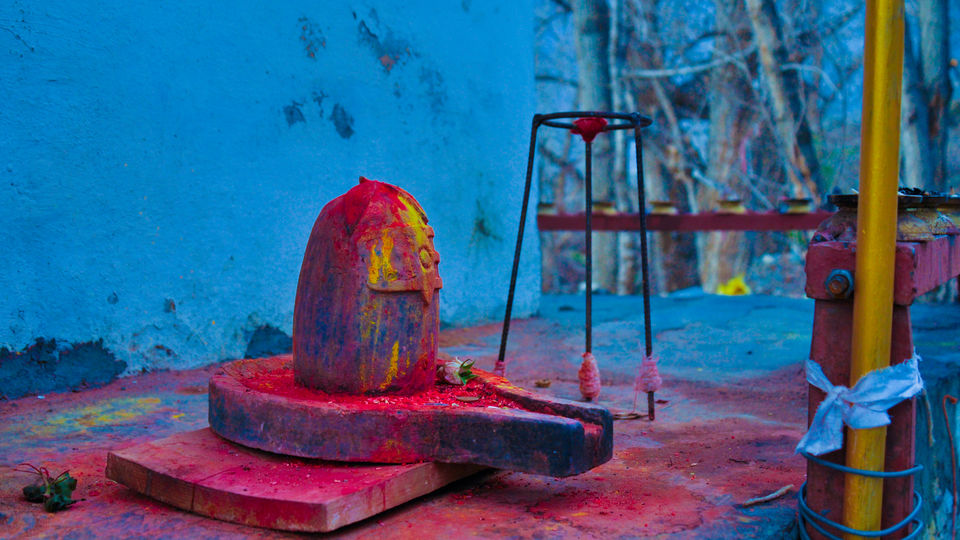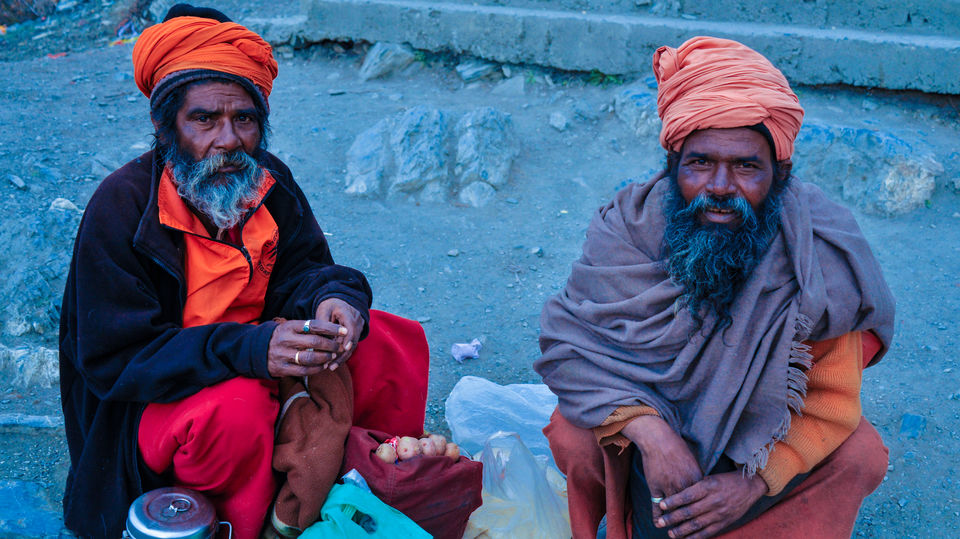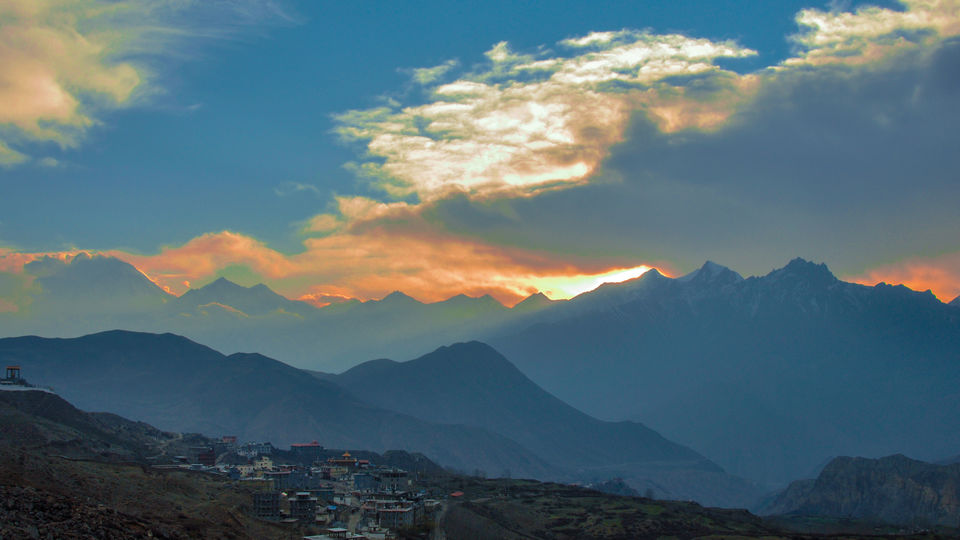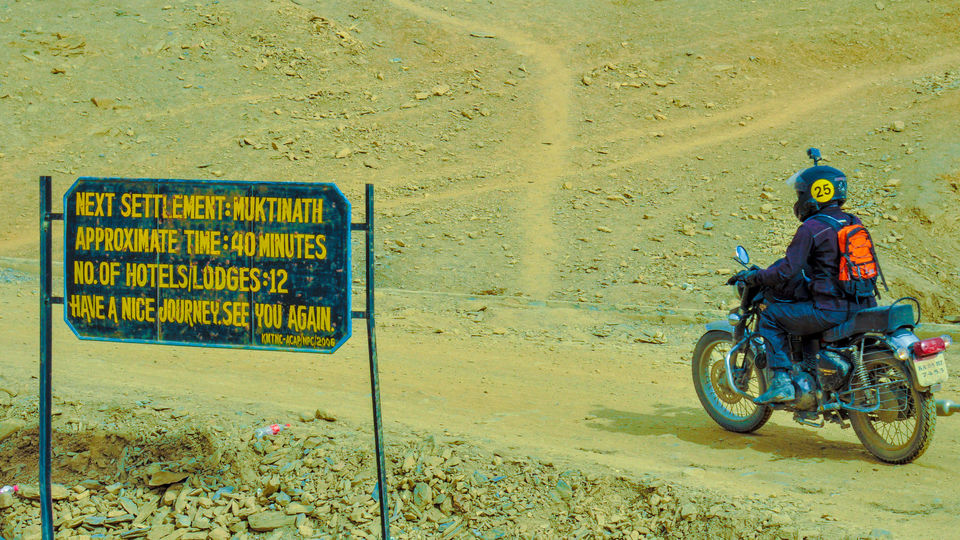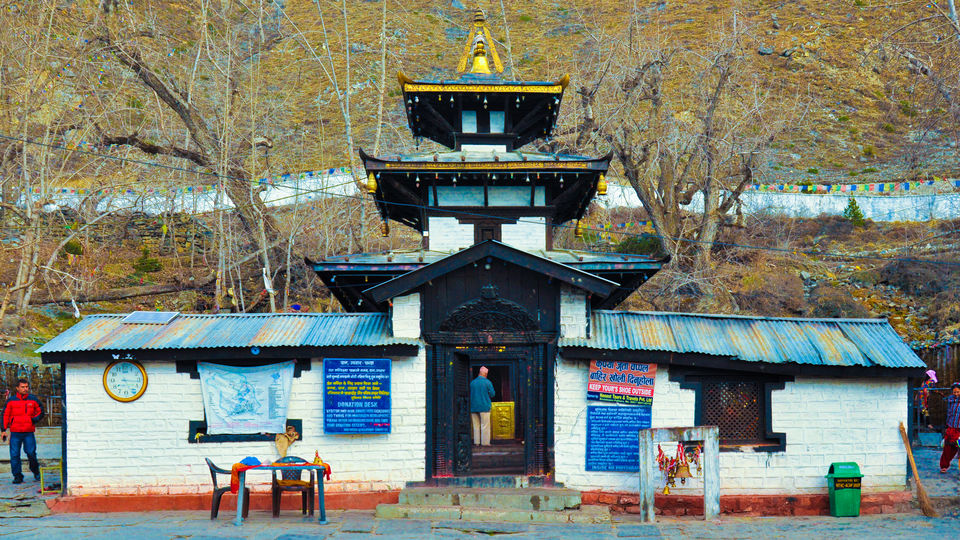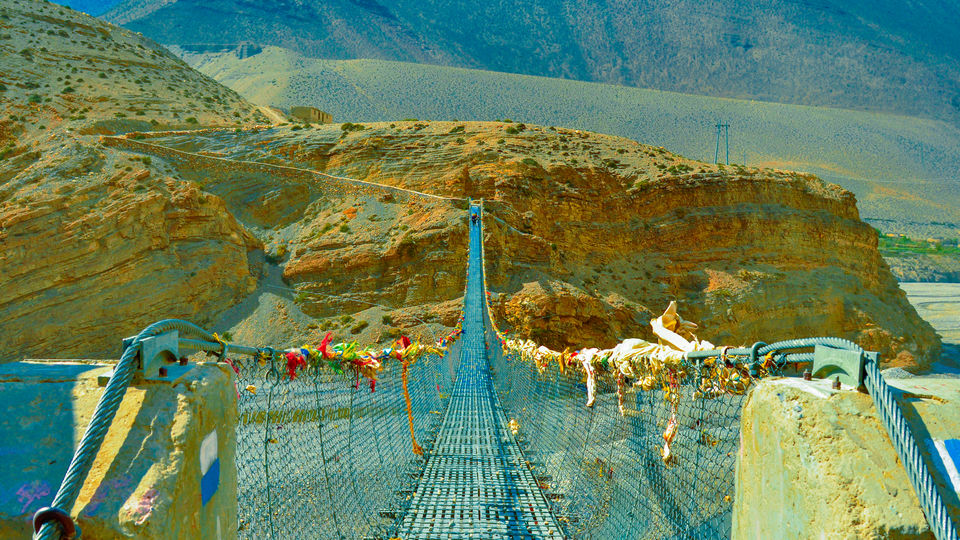 Next to this is Nepal's largest stone Buddha statue(32 metres high) overlooking the Muktinath valley surrounded by coloured buddhist flags, chortens and piled stone structures(stone meditation) made by worshipers.
The night was spent chilling at Bob Marley Café- the go to spot for all travellers, before calling it a day.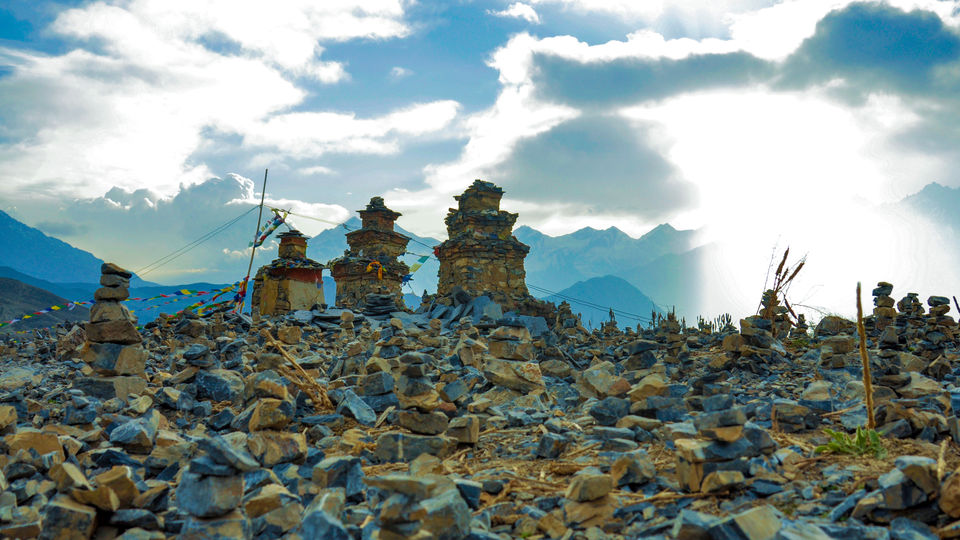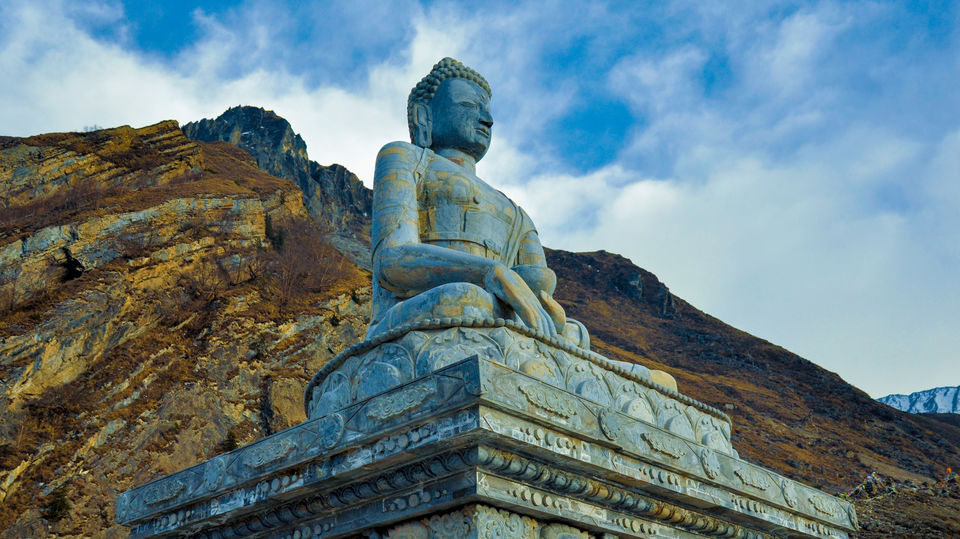 We descended from Muktinath next day, traversing rocky mountain sides and challenging river beds. The tributaries of Kali Gandhaki river merged and grew bigger, transforming to a raging stream flowing through deep and narrow gorges as we got closer to our destination. It was a tough day as the team experienced breakdowns, engine hydrolocks and altitude sickness. We reached Annapurna Hotel before sundown and spent the evening by the much rewarding hot water springs and explored the flea market in Tatopani.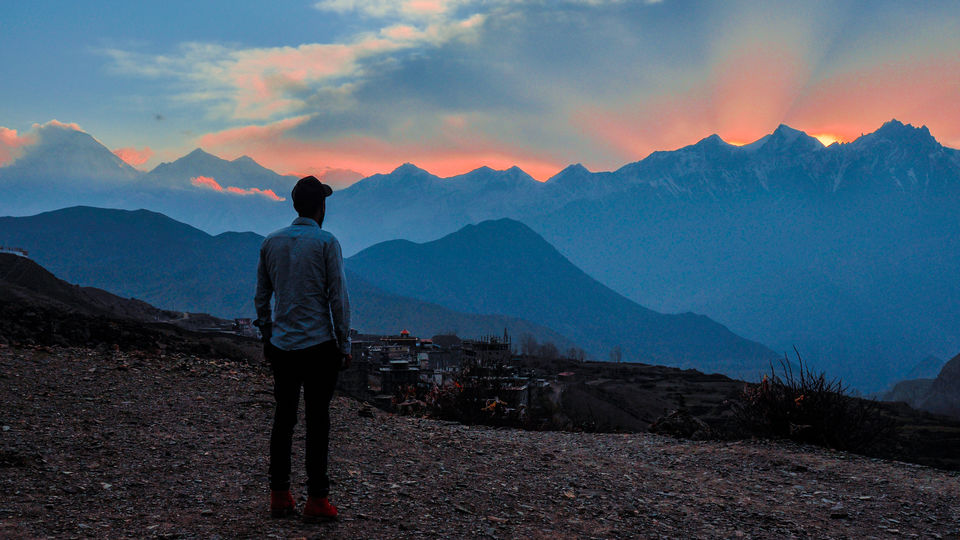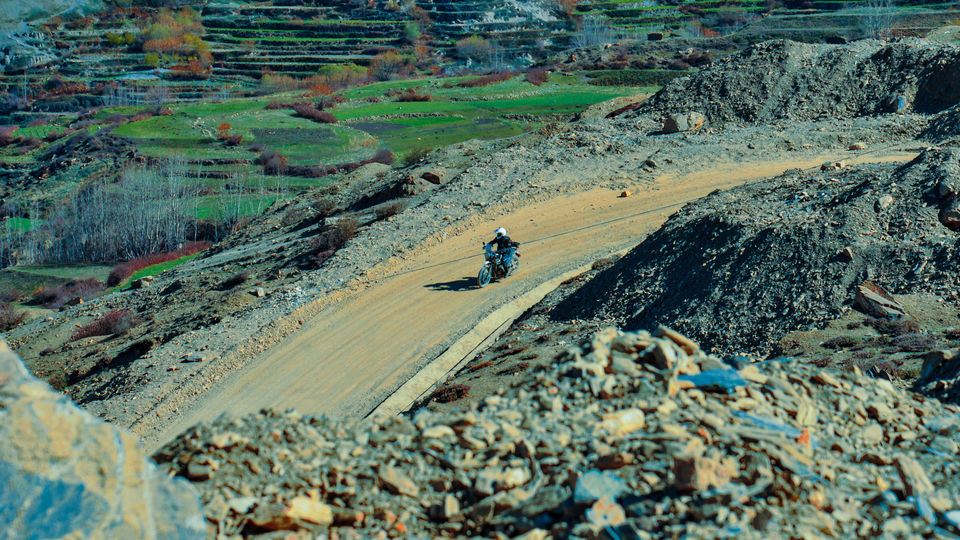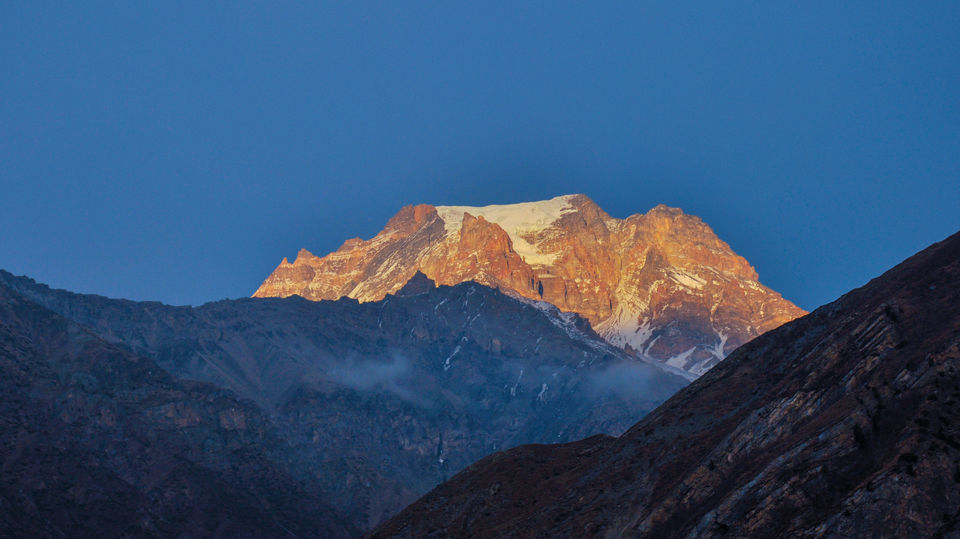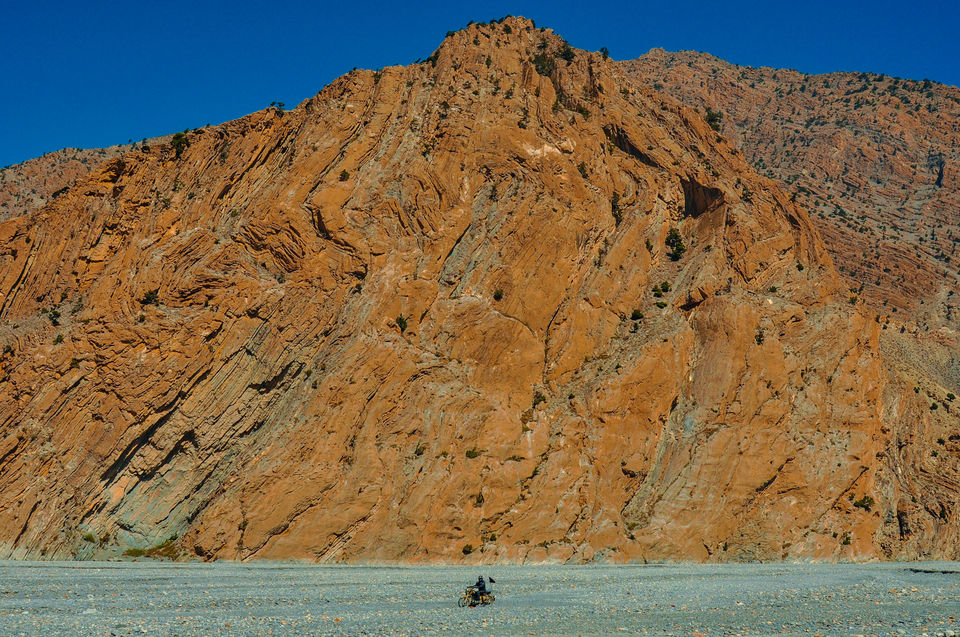 The following morning we headed back to Pokhara taking the same route. Morning showers turned the route slushy making the descent more challenging than initially thought. Moving ahead, the riders literally stopped and kissed the road as we hit leveled tarmac after 3 days. It had been quite a spell.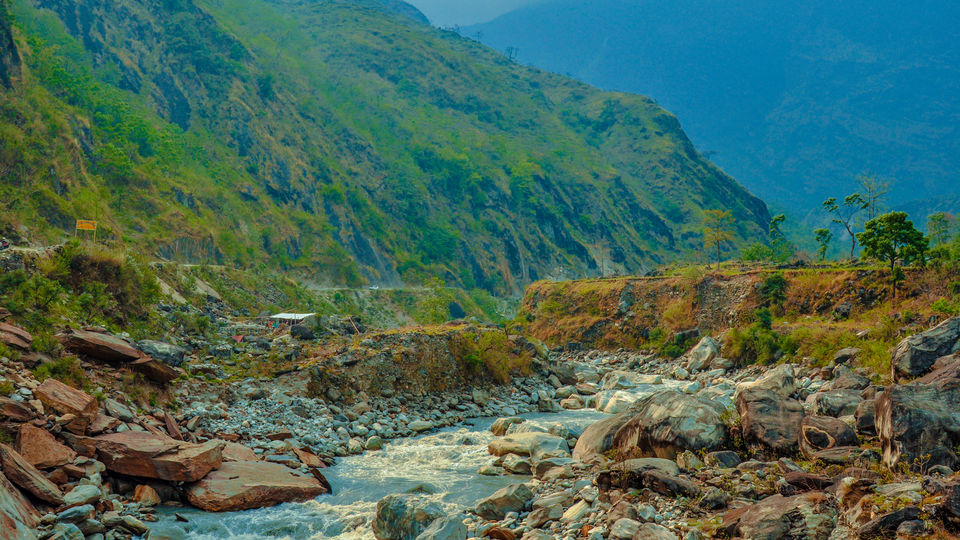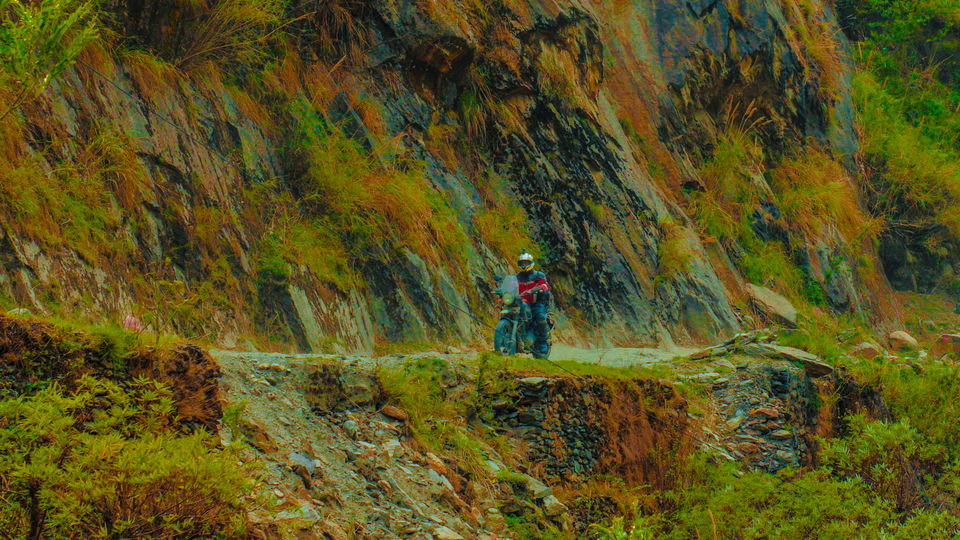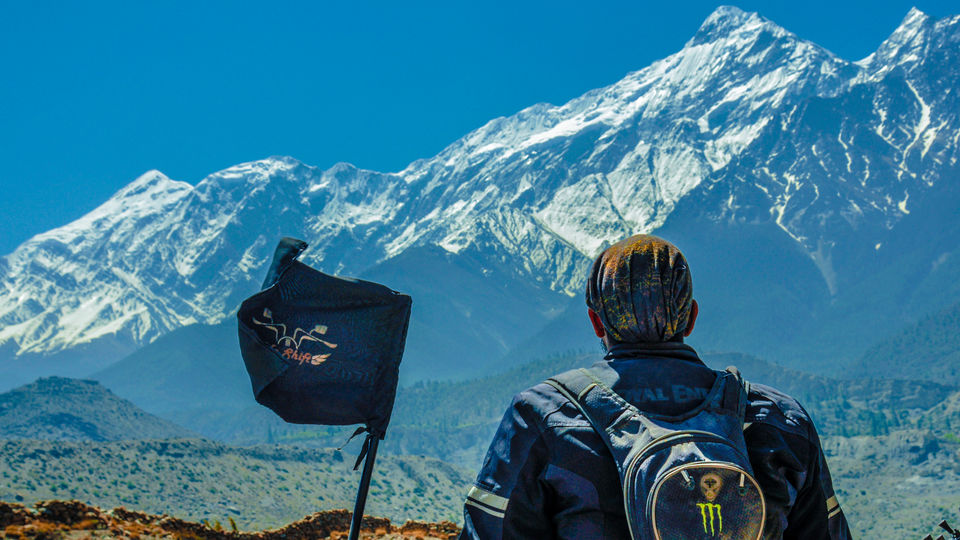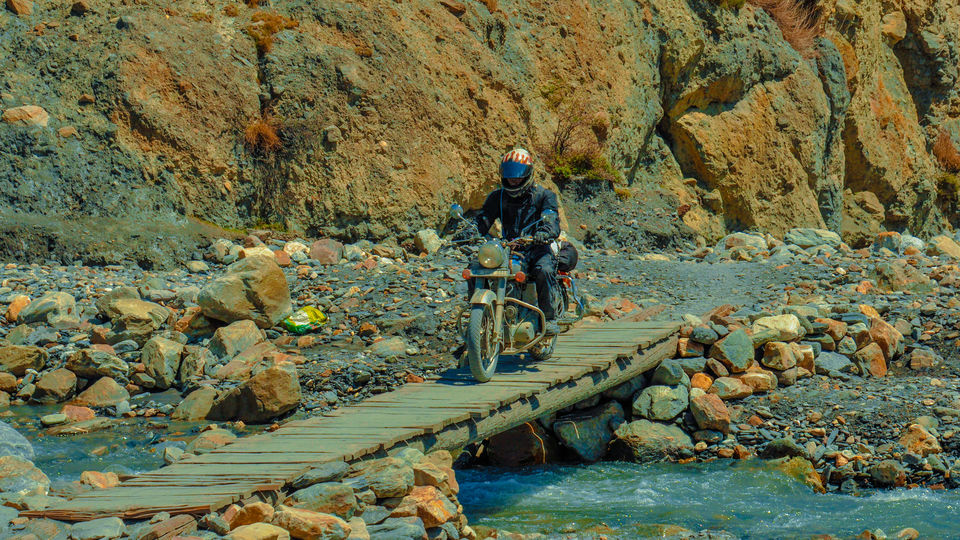 The destination arrived soon and we went back to live the Pokhara night all over again. This time I also visited the Phewa Lake of Pokhara. Calm blue waters surrounded by high green mountains resembled the Dhal Lake(Shrinagar).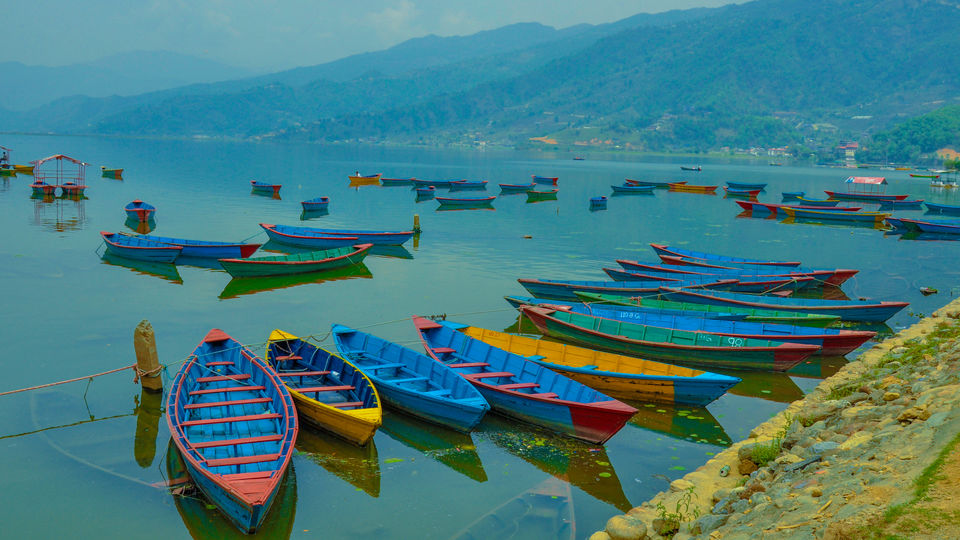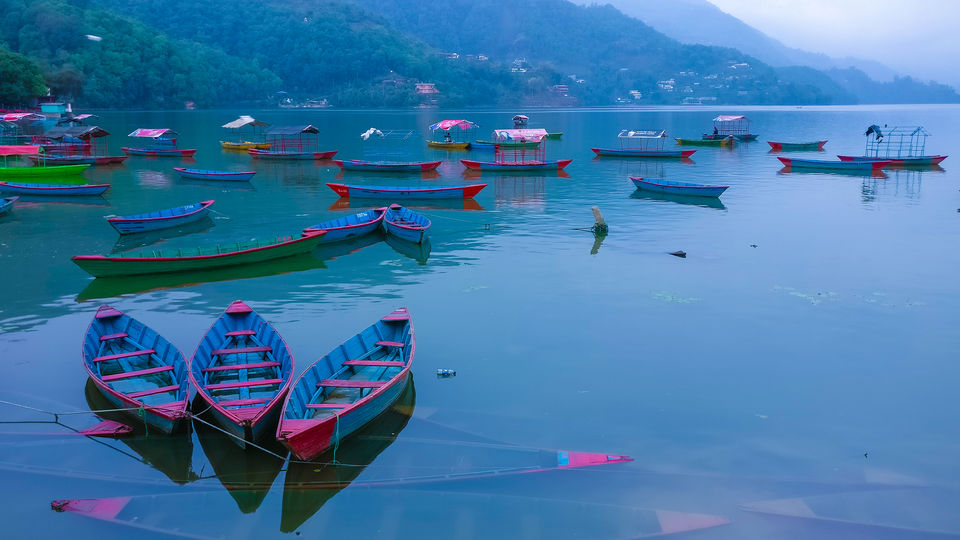 On our last day in Nepal, we departed from the beautiful lake town of Pokhara to Bhairahawa (also called Siddhartha Nagar), situated close to Sanauli border. We encountered narrow and twisty mountain roads with an occasional dirt and gravel stretch till Butwal. The last leg was a straight highway till our destination Hotel Nirvana Garden.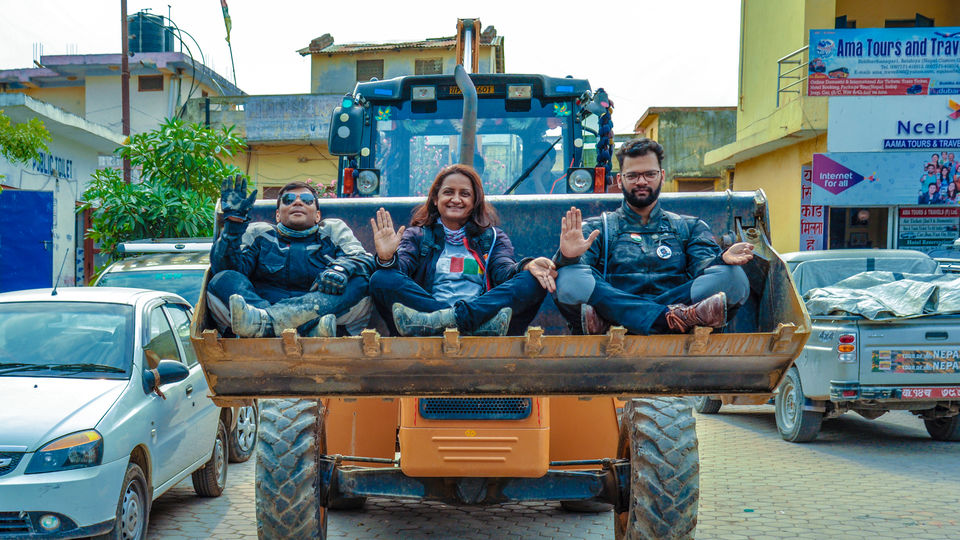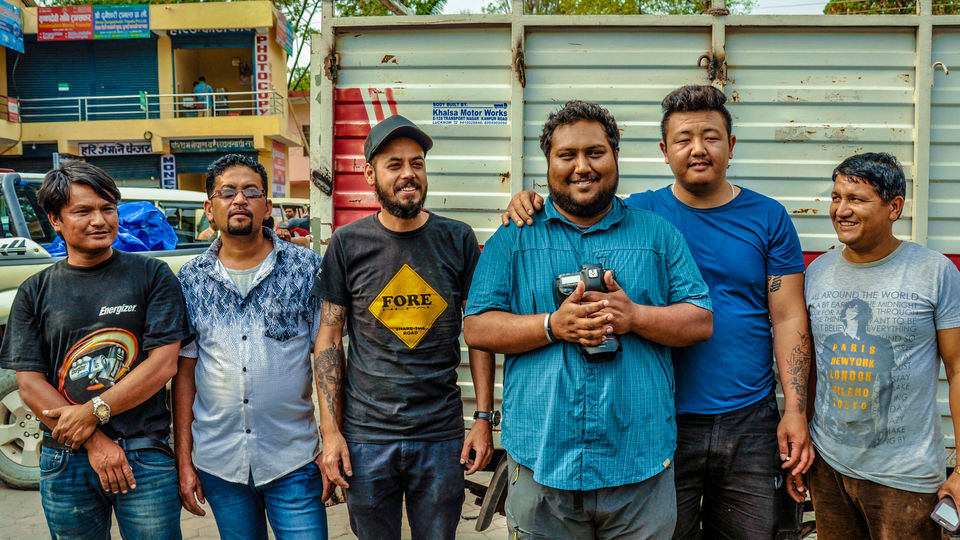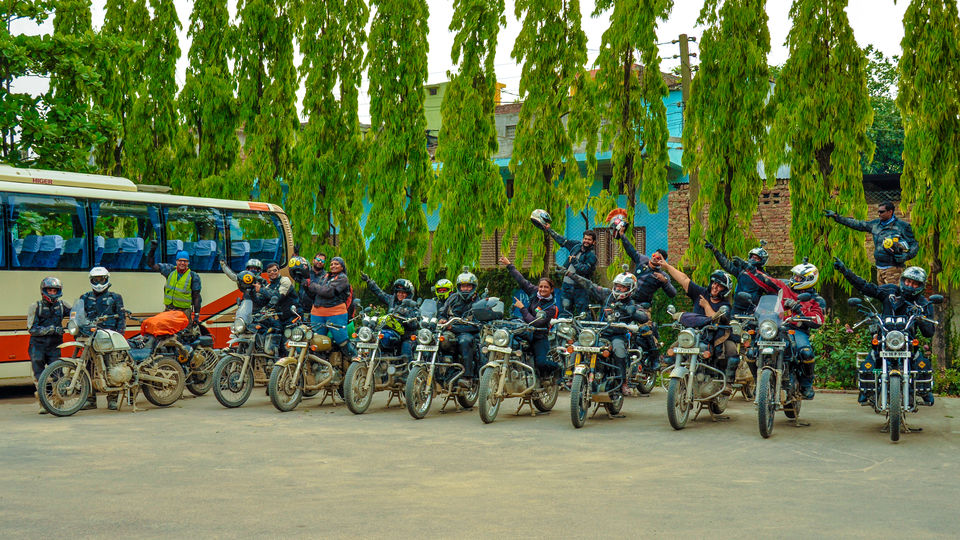 The journey from Bhairahawa to Lucknow marked the final leg of TON 2017. After crossing the border (which happened surprisingly quick), we traversed 360 km of Indian highways through Gorakhpur and Faizabad to arrive at Lucknow. There was celebratory ceremony marking the conclusion of this epic journey. Receiving certificates of completion made the riders ecstatic and emotional which was evident in farewell addresses by fellow mates and crew members.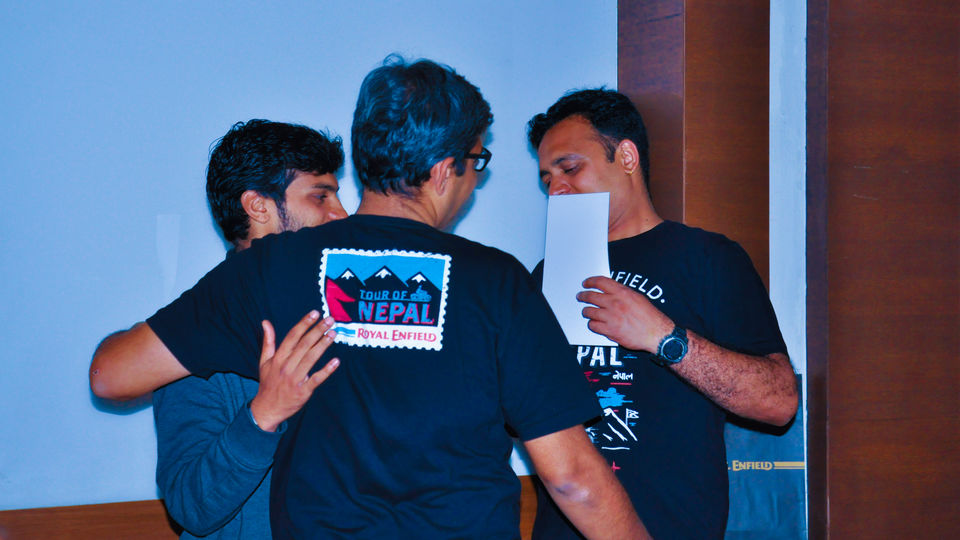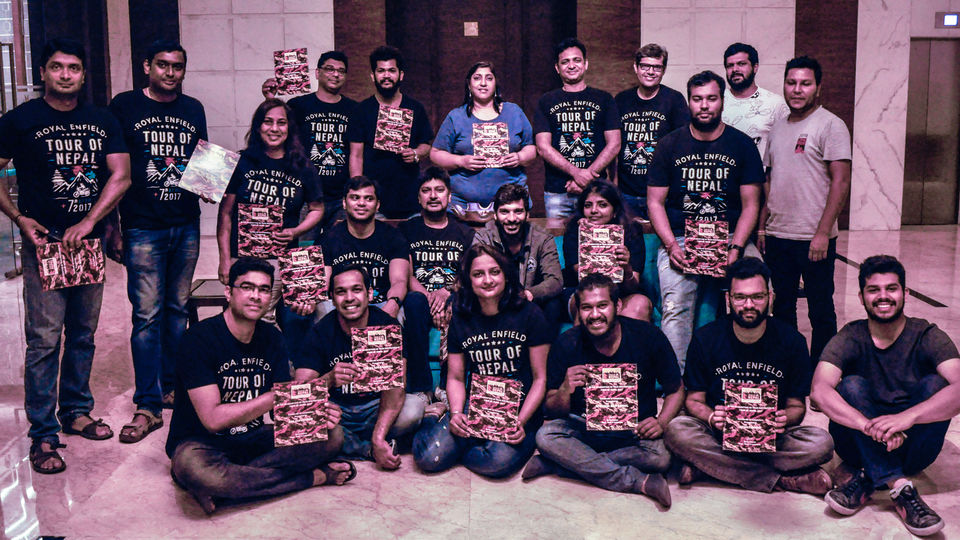 See it for yourself :
www.youtube.com/watch?v=kutpcdAcYog&t=51s&spfreload=10
The Royal Enfield Experience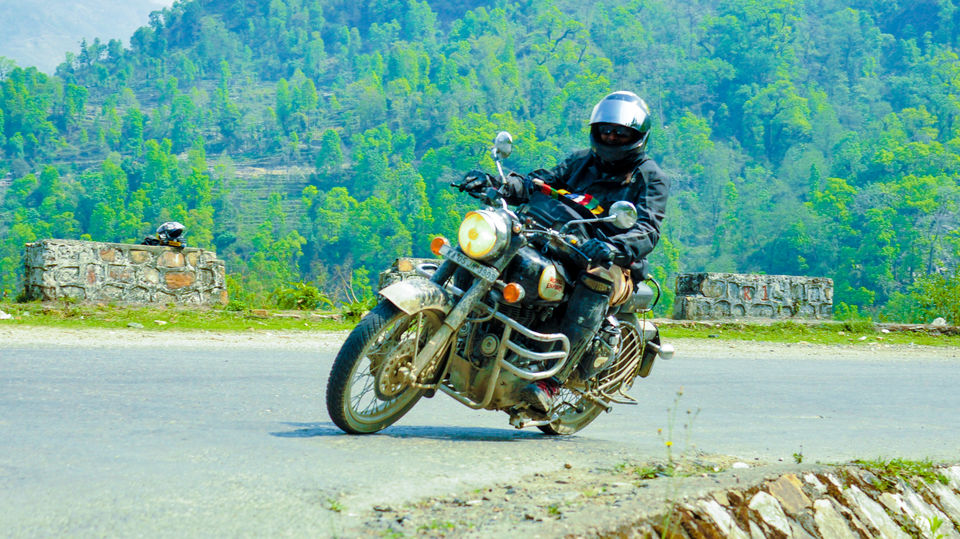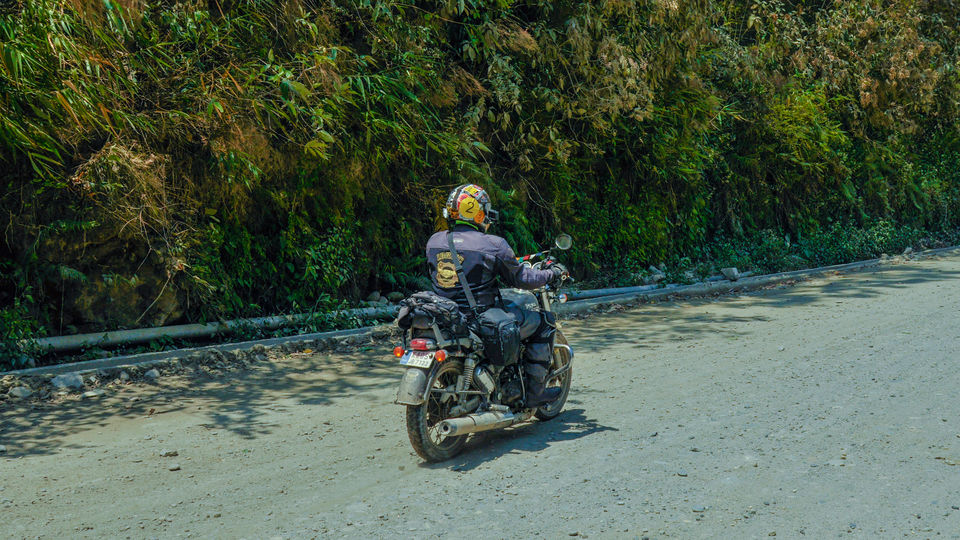 The Tour of Nepal had a lot to offer in terms of diversity of people, terrain and subsequent learnings. 11 destinations, 14 days and over 3000 kms. Experiencing all possible geographical constraints, testing all possible riding skills this was the first time the whole group has successfully finished a Royal Enfield marque ride. The group was relatively experienced with most of the riders coming from city riding gangs. A total of 20 riders including crew members from different regions of India had come together to witness this beautiful territory for the very first time. The vibes and bonds grew friendly and stronger with each passing day.
Robin and Sonam from Wild Adventure Nepal with their crew organised a brilliant expedition showcasing Nepal the best possible way.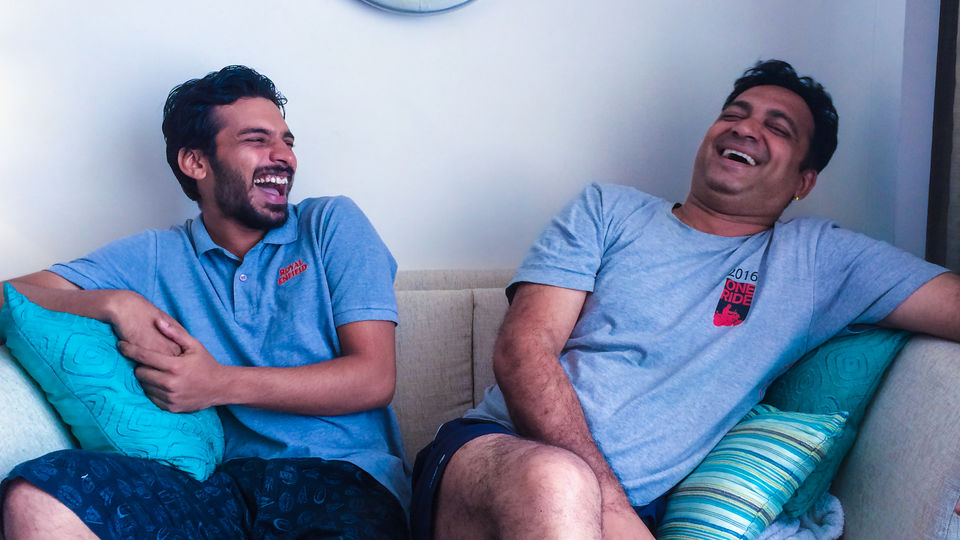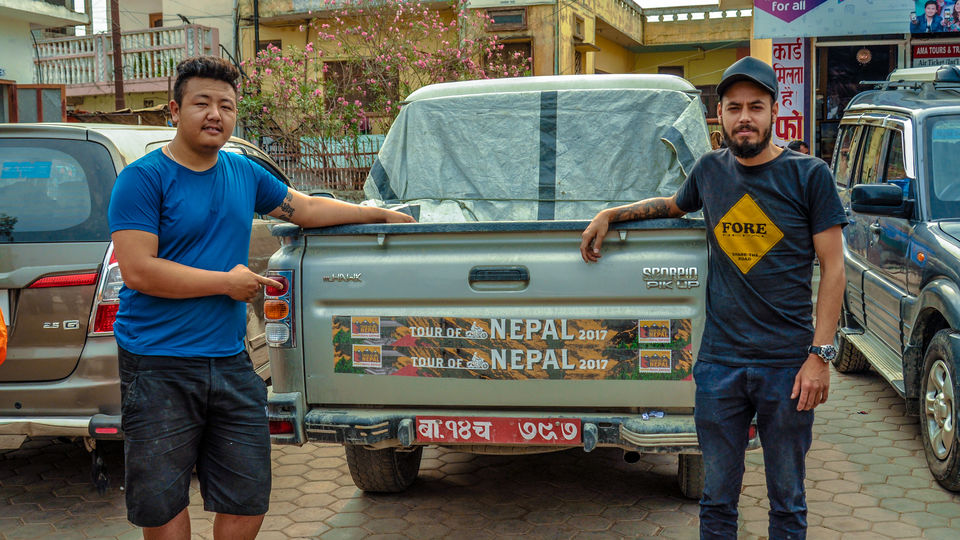 Rohan Pimpley and Shawn Dsouza from RE with their relevant experience, lead and coordinated the rides very professionally ensuring safety of all riders. Peyush Baranwal (photographer) and Deenesh (technician) were the much celebrated heroes of the ride.
The Himalayan was at home in the mountains and proved itself to be the most suitable companion yet again.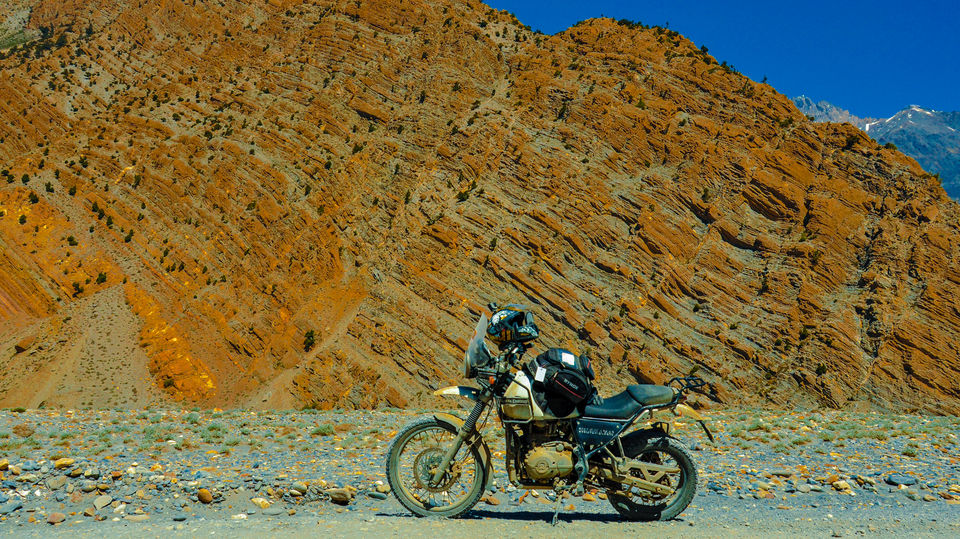 TON had personally been the most difficult ride for me and helped me refine my skill set on multiple levels. My purpose of understanding the world and the tiny creatures that populate it had been fulfilled yet again.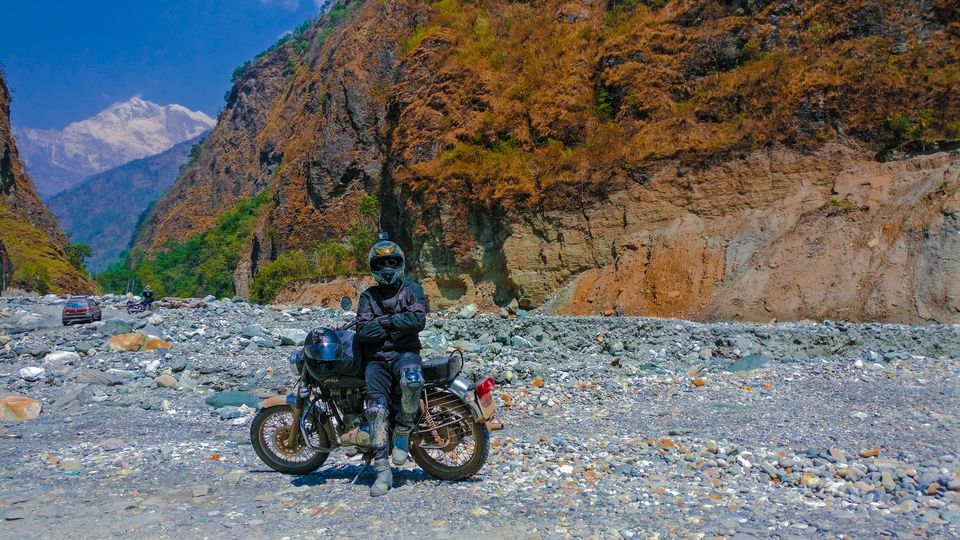 Follow me on Tripoto, Facebook and Instagram for more stories.
Live. Love. Explore. Evolve.
|| OM MA NI PADME HUM ||
Frequent Searches Leading To This Page:-
Exploring The Amazing Nepal on Enfield, royal enfield nepal website, best motorcycle routes in Nepal, buying a motorcycle in nepal