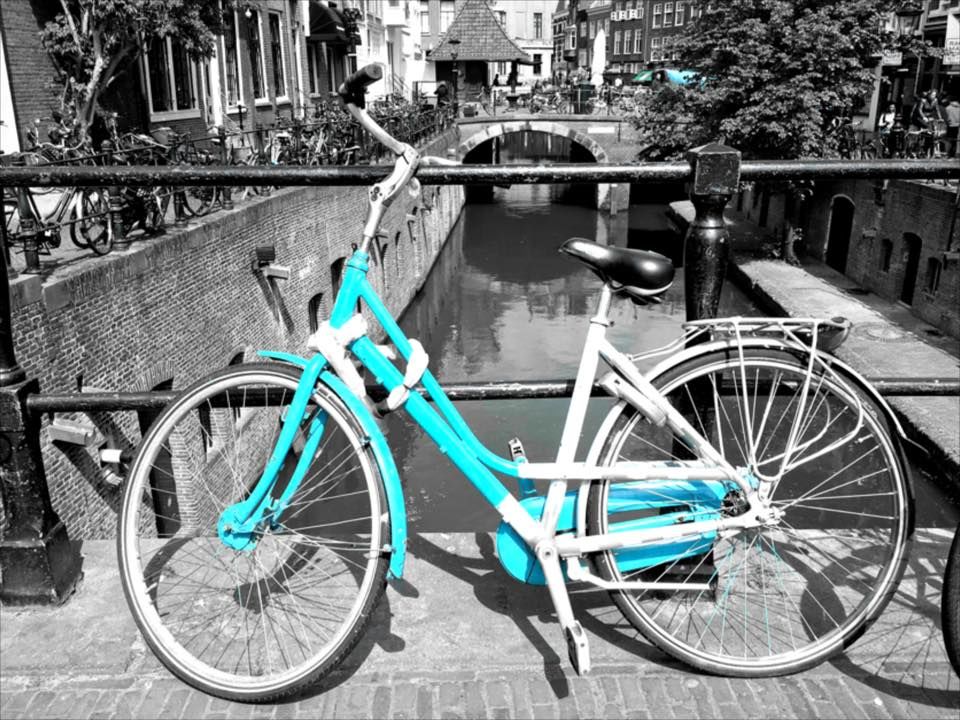 Amsterdam, Paris, Venice, Brussels - Hop on - Hop off? NO, not my cup of tea! Cherish every destination with an added luxury of time and savor the flavor till it is completely digested, that is me!
As a tourist, we are inclined to visiting the most beautiful yet famous places in a country. Of course it is due to the ease of travel, availability of food and accommodation. But if you really love to travel, it is time to broaden our horizon guys! There are so many unseen places which are now getting popular due to social media and gradually losing its charm. This is the bitter truth though there are lots which have still not been explored. Let us put a foot in.
Yes I did visit Amsterdam, but that is not it! Rather, I would like to focus on the country in itself - NETHERLANDS, famous as Holland to most of us.
AMSTERDAM
We landed in the City of Canals at midnight. We had booked an Airbnb apartment for the complete 10 nights stay in this city. Hilde was our host and she keeps travelling to Nepal for the amazing work she does for the people there and rents out this cute little apartment during this time. The bus stops were 2 minutes walking distance from here and hence very convenient (even in the night). Here is the link if you would like to visit anytime -
https://www.airbnb.co.in/rooms/1308618?eluid=1&euid=22d8f6be-dd6d-d27f-ffbb-0aced378cb0a
You can also stay in the house boats. WOW!
Amsterdam is the most prettiest place in Europe! It is full of life and a cultural shock as many say! Just hire a bicycle or explore the city on foot, sit by the beautiful canals and create your own memories. Do take care of your bikes at the same time :)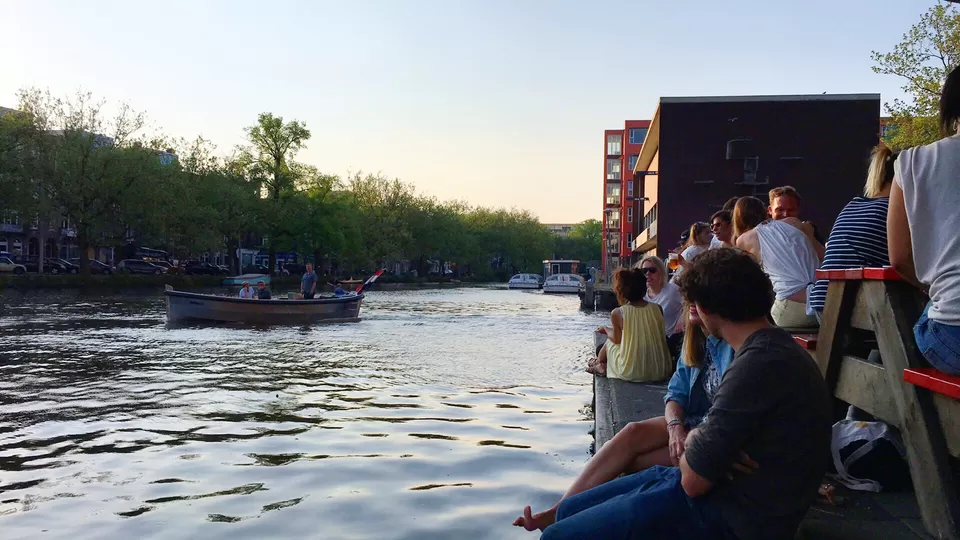 I also urge you to take a boat ride in the canals. It is an exciting experience when you are here. You also get to meet interesting people from all over the world. This is the best part of any travel for me!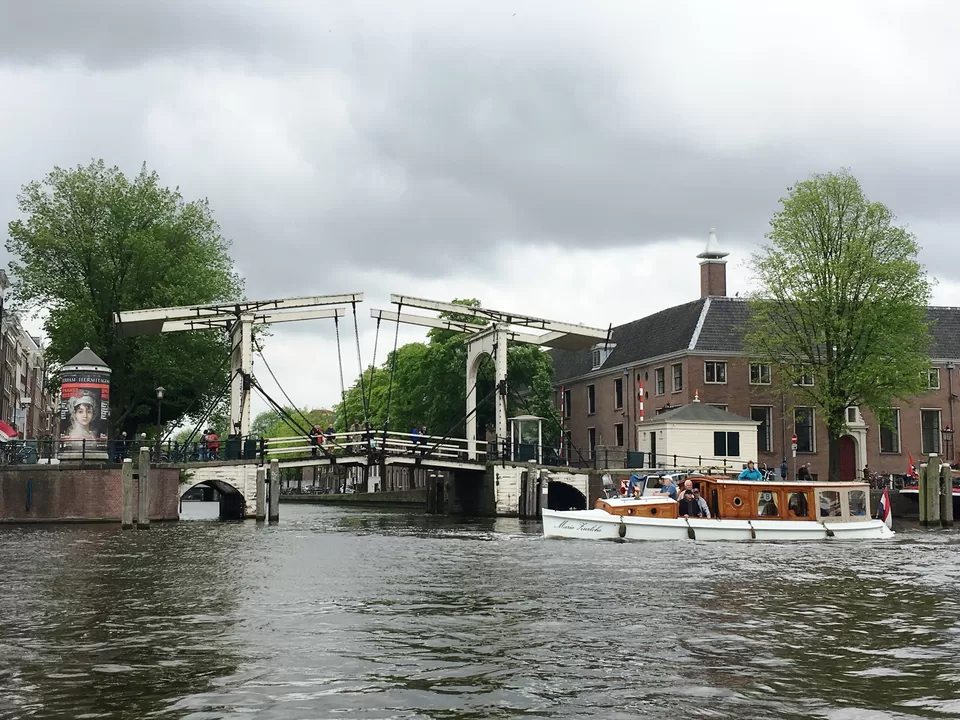 If you are a group of people, you may want to hire this beer bike to see the city and enjoy beer at the same time. Sounds fun, isn't it?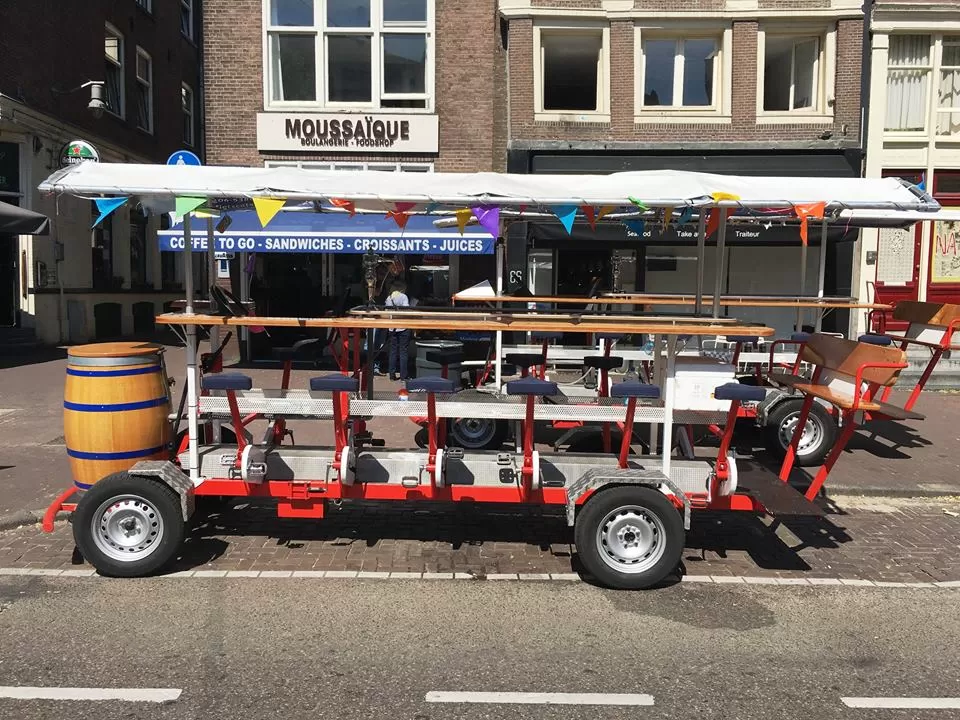 Being pretty much centrally located, we had planned our trip in such a way that we will be able to do day trips to and fro from Amsterdam. This plan worked wonders!
RED LIGHT DISTRICT
Be it a bachelors party or a trip with your spouse, you cannot miss this when in Amsterdam! Yes, it is this lane lane which we have seen in movies and everyone is excited to put their step in. Lots of bars and pubs, discos, sex shows and all the wild things you can imagine. This area is a delight and must visit after the sun sets. The city completely transforms its look at this time!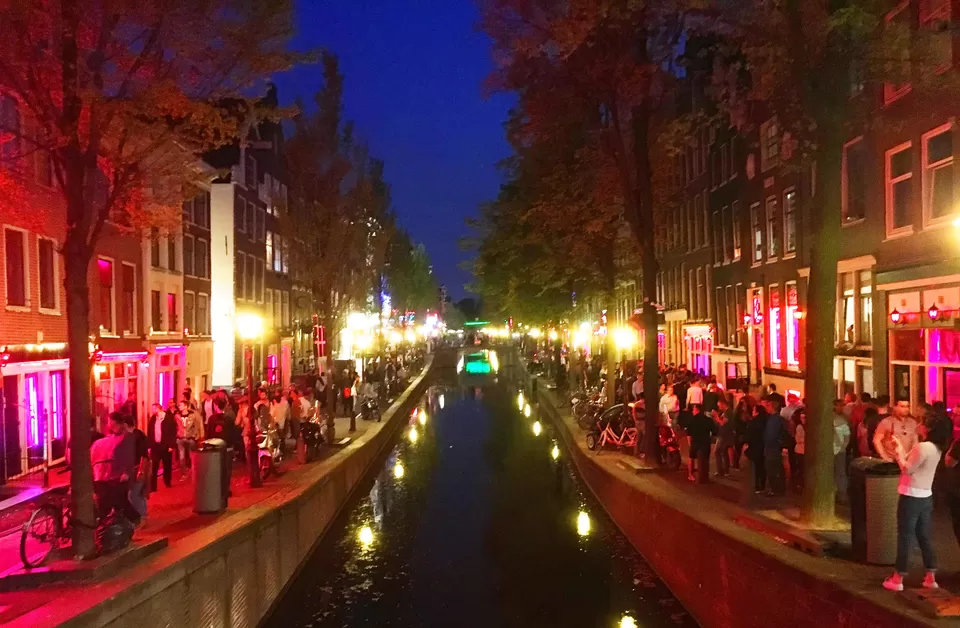 The local students or people host pub crawl events to earn some extra bucks. They are fun too.
Beware: It is prohibited to take photographs of the prostitutes and is punishable. You do not want to take a chance!
A quick tip: I would like to stress on my personal view that the Red Light District, also called as De Wallen, is just one side of Amsterdam. So do not wrap up your trip with this. There are a lot of scenic destinations to lay eyes on beyond this and I have tried to cover some of these below:
KEUKENHOF GARDENS
This is indeed the highlight of Amsterdam. Millions of exclusive varieties of tulips, their uncommon colors, the landscape gardens and designs have kept me on cloud 9 till date and for the future to come! Keukenhof does not fail to surprise its guests with its lovely seasonal floral themes.
You will find all kinds on pictures on the internet. However, here are some non-edited ones, just not to take away the real beauty away from them:)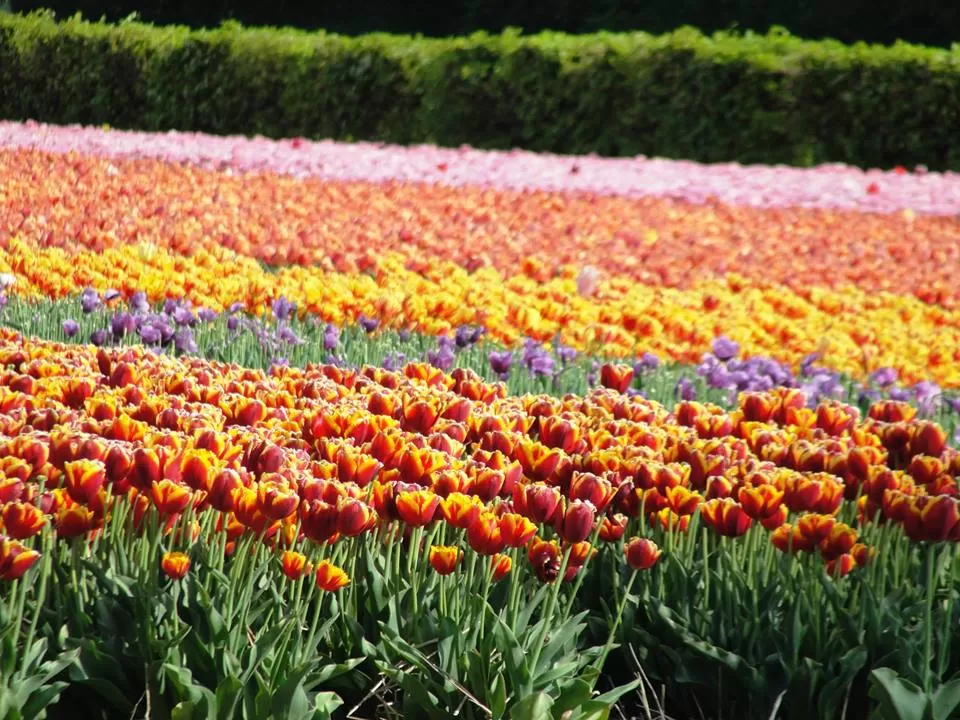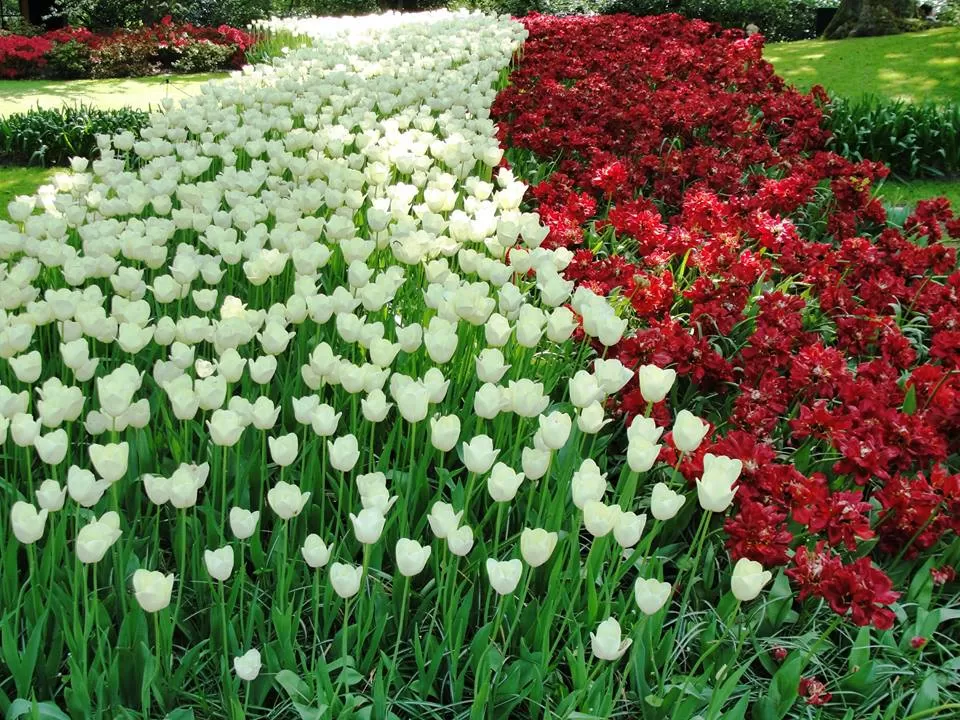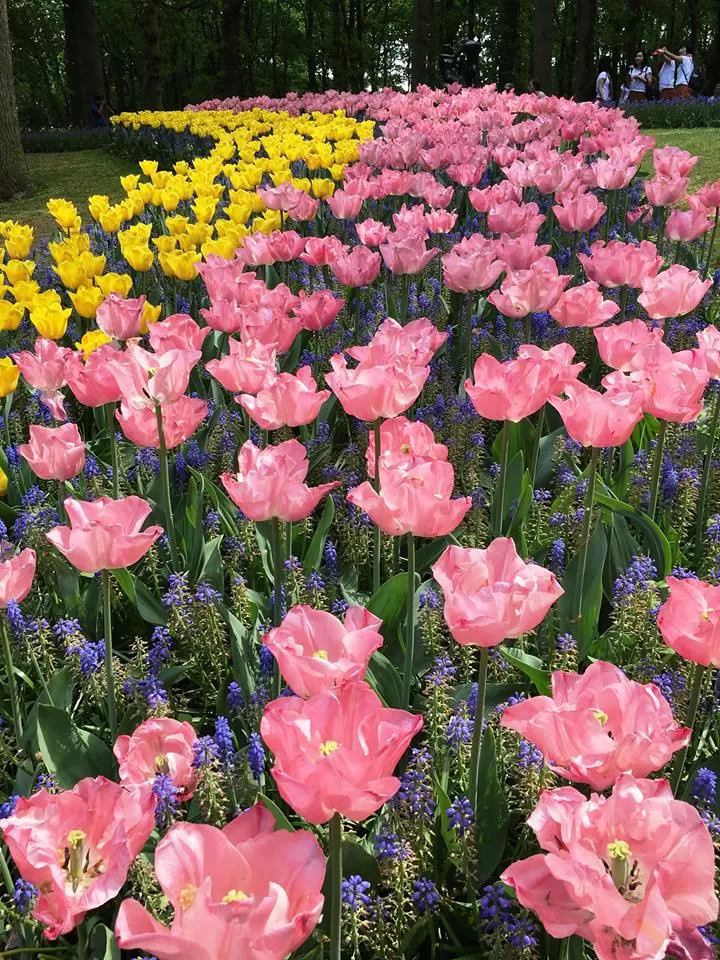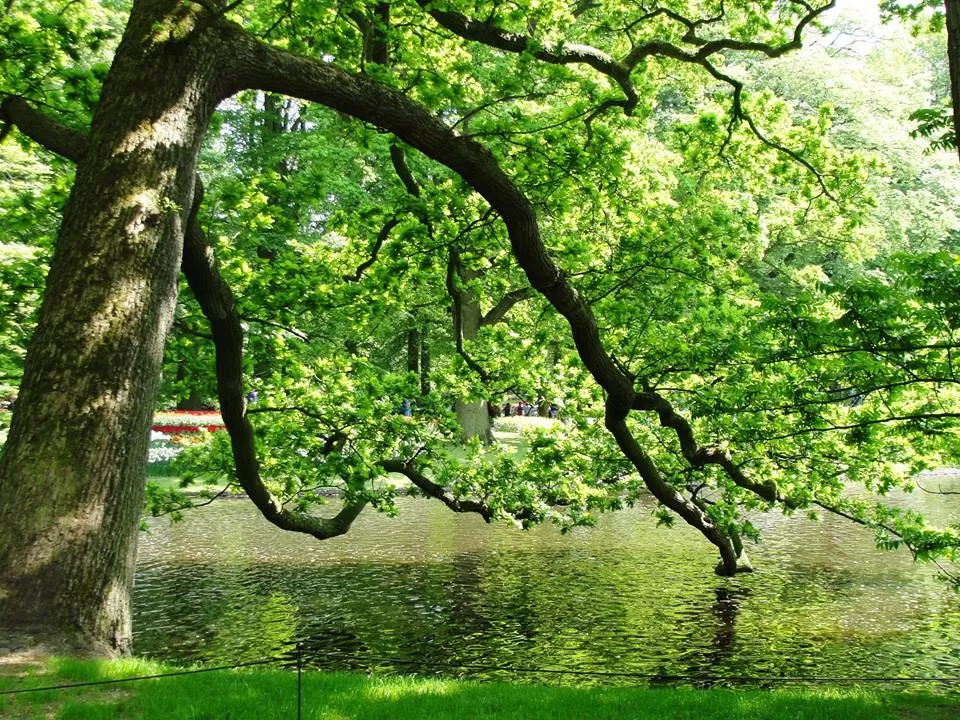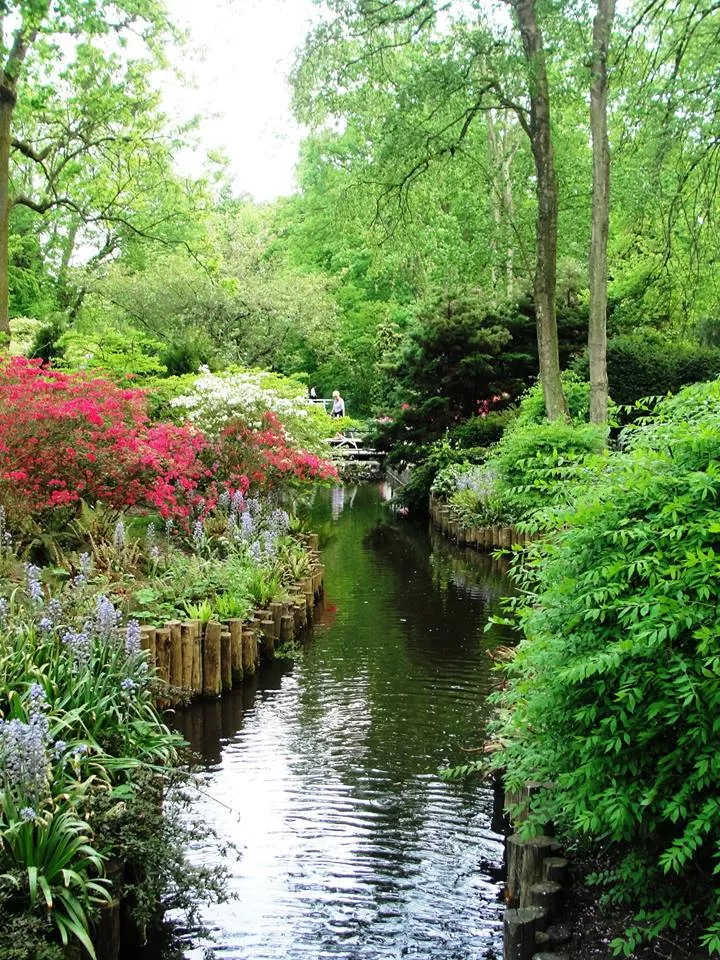 The park is open for a specific number of months in a year when the Tulips start blooming. Peak blooming normally can be best witnessed between the last 1 or 2 weeks of April and before mid-May. The exact open and close dates are published every year depending on the weather. Based on where you are travelling from, you may have to opt for multiple transport options to reach here, which can be a combo of a train and a bus.
You may refer to www.keukenhof.nl for detailed information on tickets, travel options, flowers and the park. It kept me in sync with the weather, the growth of the tulips, the visitors and much more which helped us to prepare better. We bought our tickets online before our travel as there are limited number of slots allocated to guests everyday.
MUSEUMS
Amsterdam is undeniably an art lovers paradise!
As many of you already know, some of the best museums originate here - The Rijksmuseum, Van Gogh , Anne Frank House, Stedelijk Museum. There is also the famous Madam Tussauds wax museum for those who have not visited the one in London. Others include the Red Light Secrets which lets you peek into the dark history of the prostitution industry in Amsterdam.
If you wish to see how beer is brewed, you may want to visit the Heineken Experience.
Again, book your tickets for the entries before you arrive. When we are on a vacation, we wish we to cover all the things in our itinerary and hence this will save considerable amount of your time of standing in the long queues.
Anne Frank museum has predetermined slots for those who have purchased their passes in advance. The last minute entry timings are limited. You may visit http://www.annefrank.org/en/Museum/Practical-information/Online-ticket-sales/ for purchasing the tickets and further details.
BEGIJNHOF, DAM SQUARE and VONDELPARK
These can be covered on the same day. Begijnhof is the oldest courtyard in Amsterdam and an easy break from the overloaded areas. It opens at 9 AM closes at 5 in the evening. It is indeed a peaceful place to visit after a busy sightseeing day.
Dam Square is about 5 to 10 minutes from Begijnhof and is the town center of Amsterdam. It is an engaging place to hang out and spend your time.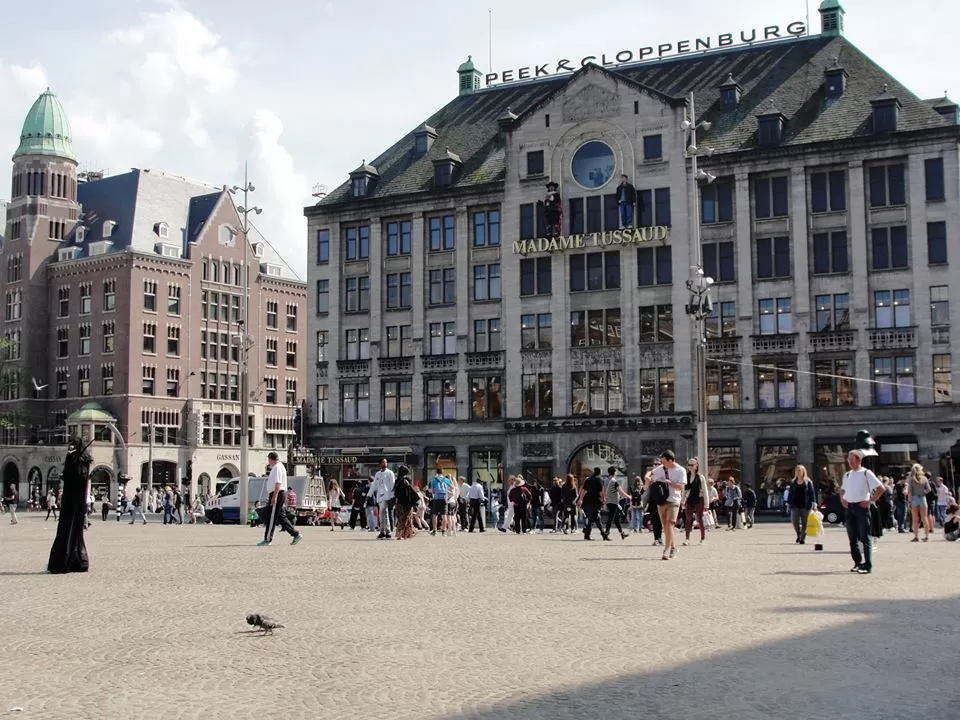 Vondelpark is the largest park in Amsterdam. You will see people exercising, walking their pets, chatting, cycling, kids playing around and so on. On some days, there are events hosted and you might be lucky to attend one of these. It is a refreshing zone to spend your mornings and evenings.
ZANSE SCHANS
Have you ever dreamed of visiting the fairy tale towns we see in cartoons or visualize the same in story books? Yes, this pretty panorama is there to please you in Zaanse Schans - the lush green yards, grazing cattle and sheep, galloping horses and beautiful functional wind mills. Picture perfect! Hire a bicycle and enjoy the beauty!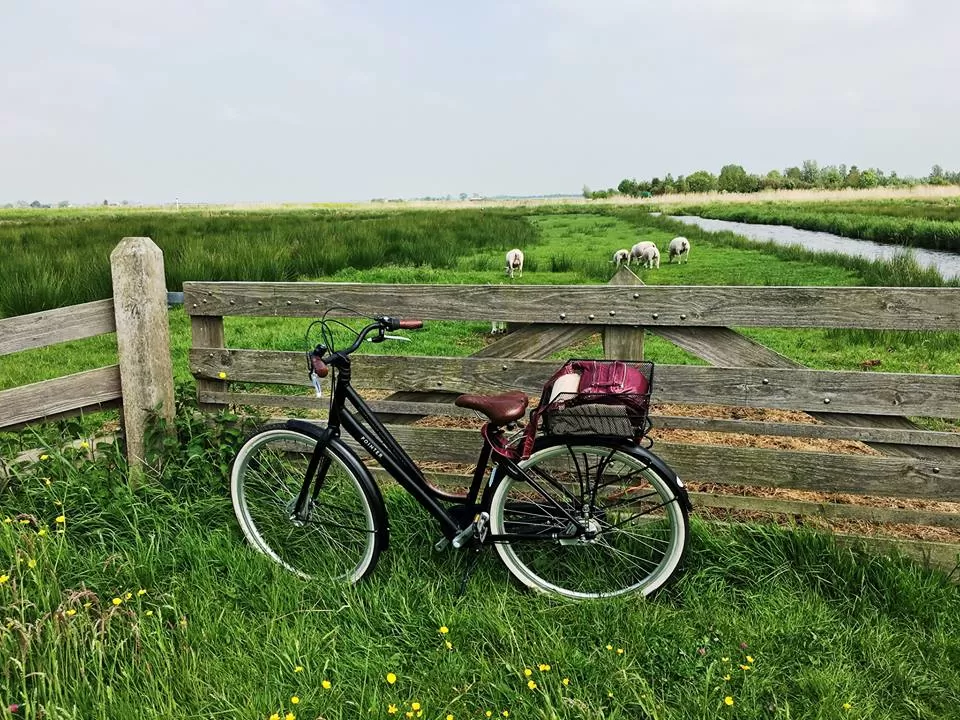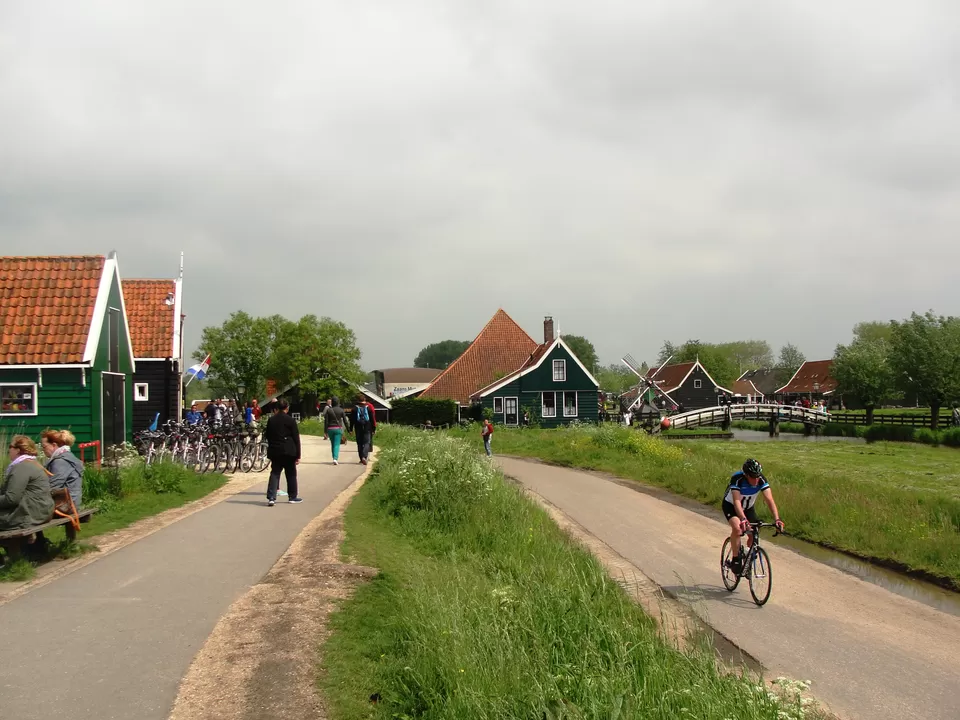 Also taste and shop for some different varieties of Cheese!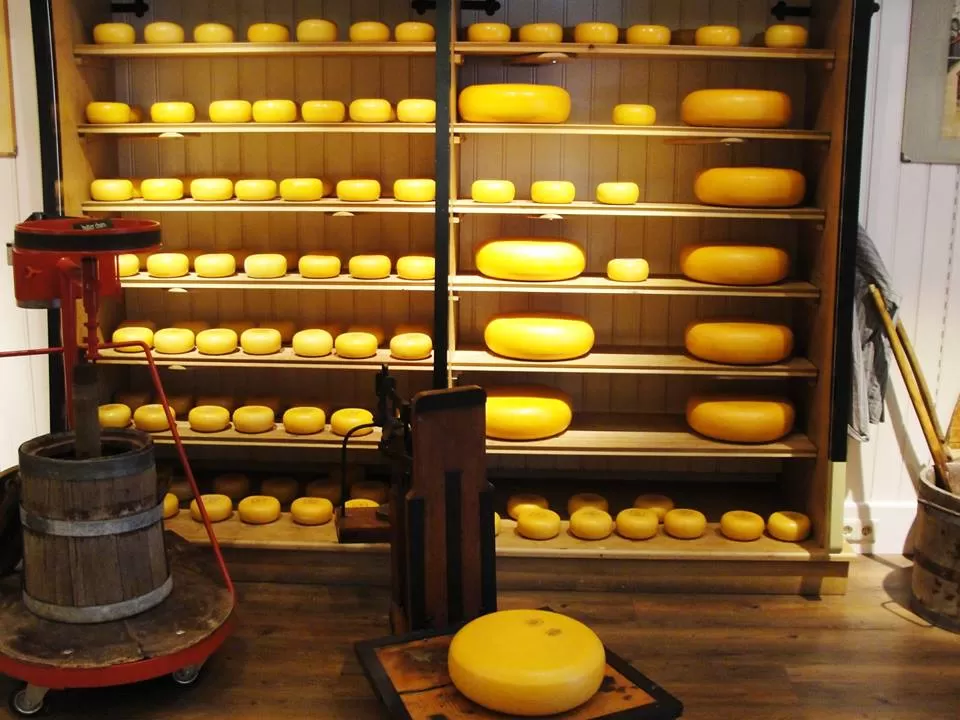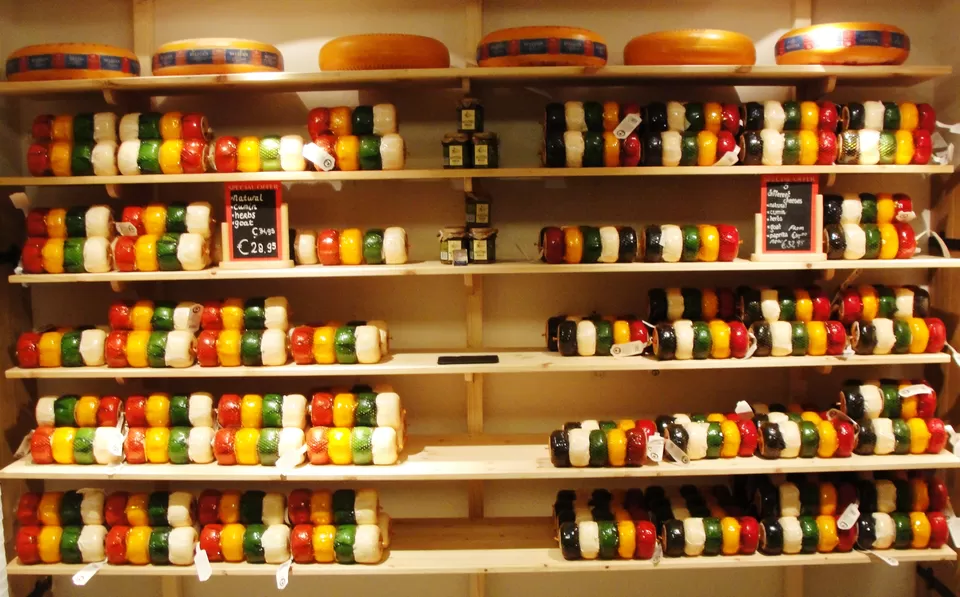 This small town lies just 30 minutes from main city of Amsterdam. There are scheduled buses which get you here via Zaandam.
VOLENDAM
FISH and CHIPS is the reflection of VOLENDAM! When we reached here, it looked like a small town yet normal. We kept walking and inquiring with some locals about the town. After about 20 minutes of finding a place to head to for lunch, we reached the most amazing and sudden stretch of ships and the waters in front and a complete food retreat at out back. It came to us as a complete surprise! It is the best fishing village I have witnessed during my travels overseas.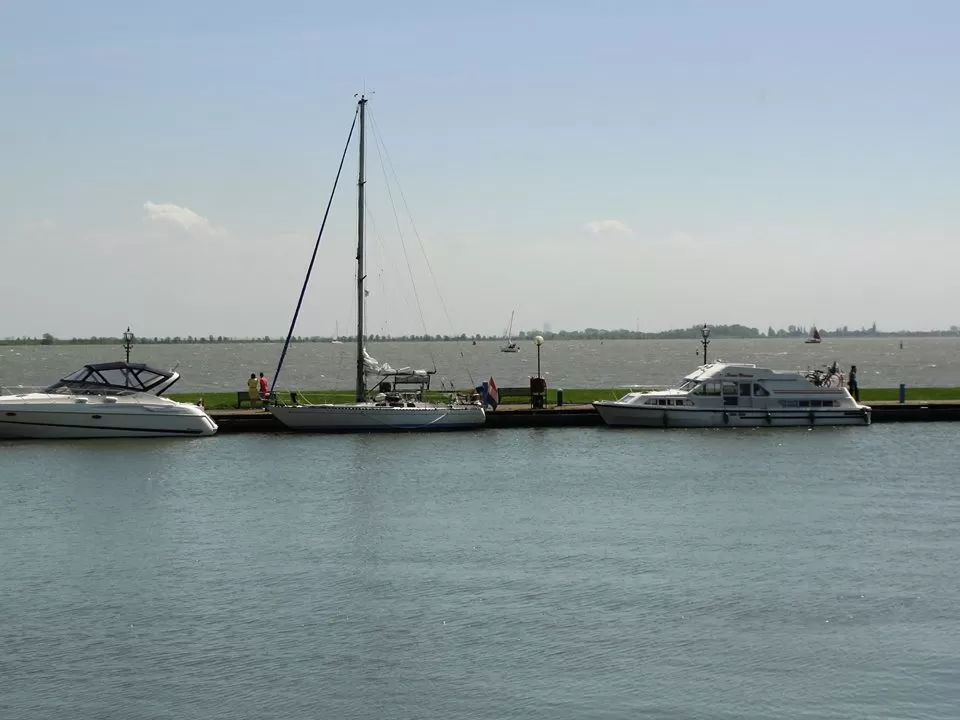 Lovely overlooking sun, chilled breeze, freshly brewed rose beer and of course the delicious fish and chips! The cherry on the top was the homemade vanilla ice cream! What a day!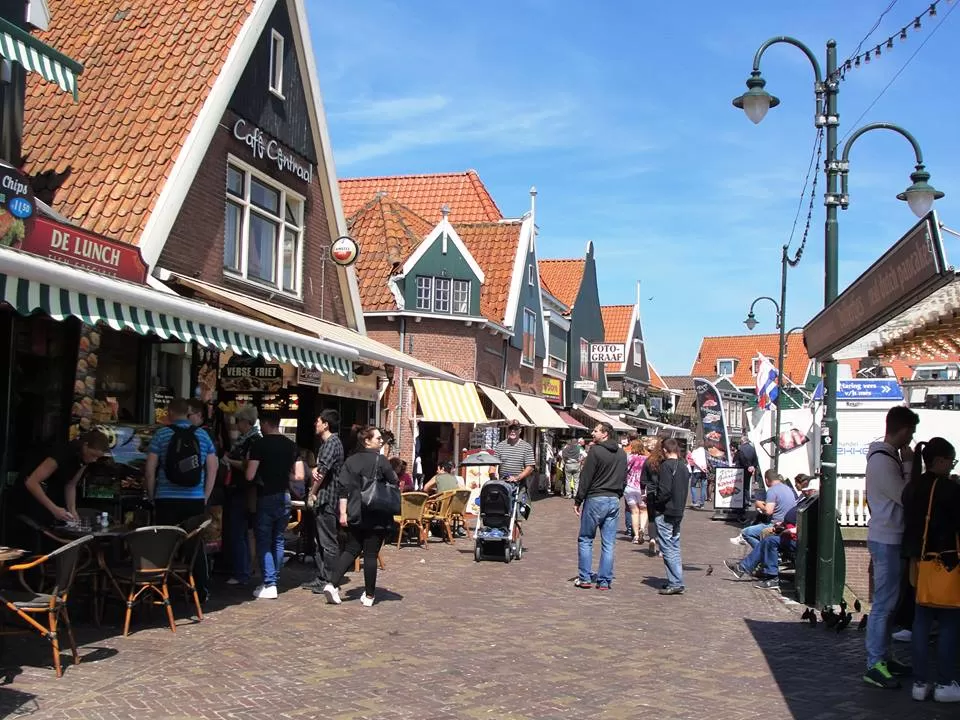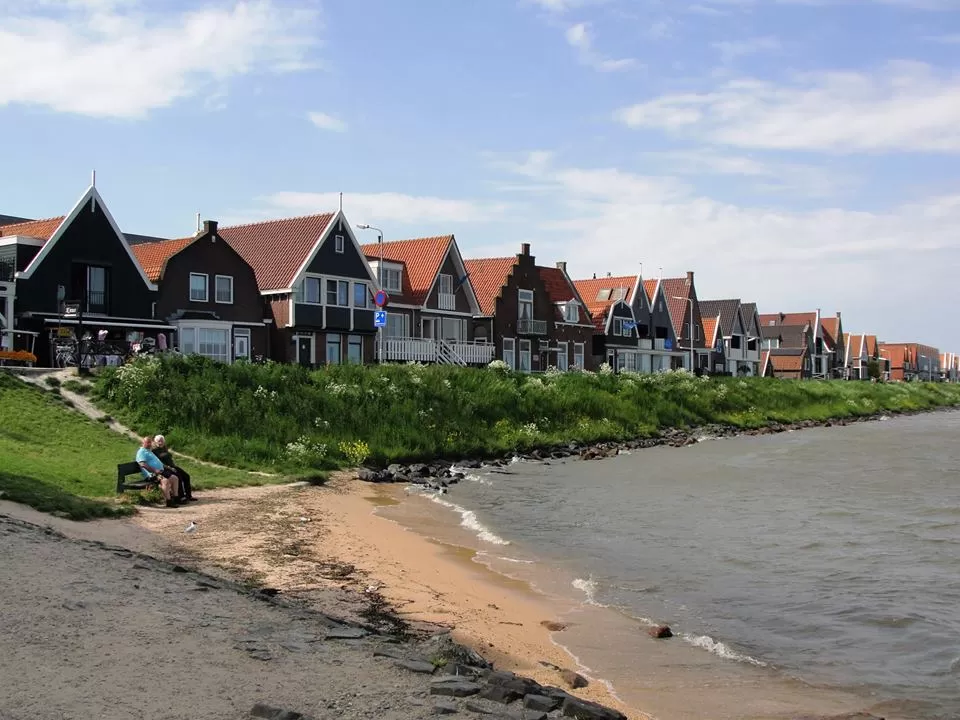 Marken and Edem are nearby ports and you can take a tourist ferry to go there.
GIETHOORN
Venice of Netherlands - A treat to your eyes and imagination! Truly and dearly the best among the lot.
Those who have or have not visited Venice should come here. You cannot afford to miss a visit to Giethoorn when you are in Netherlands. Exquisite houses on both sides of the narrow canals, no roads, electric boats which take you inside and the cute little restaurants and cafes do not let you leave this paradise on earth!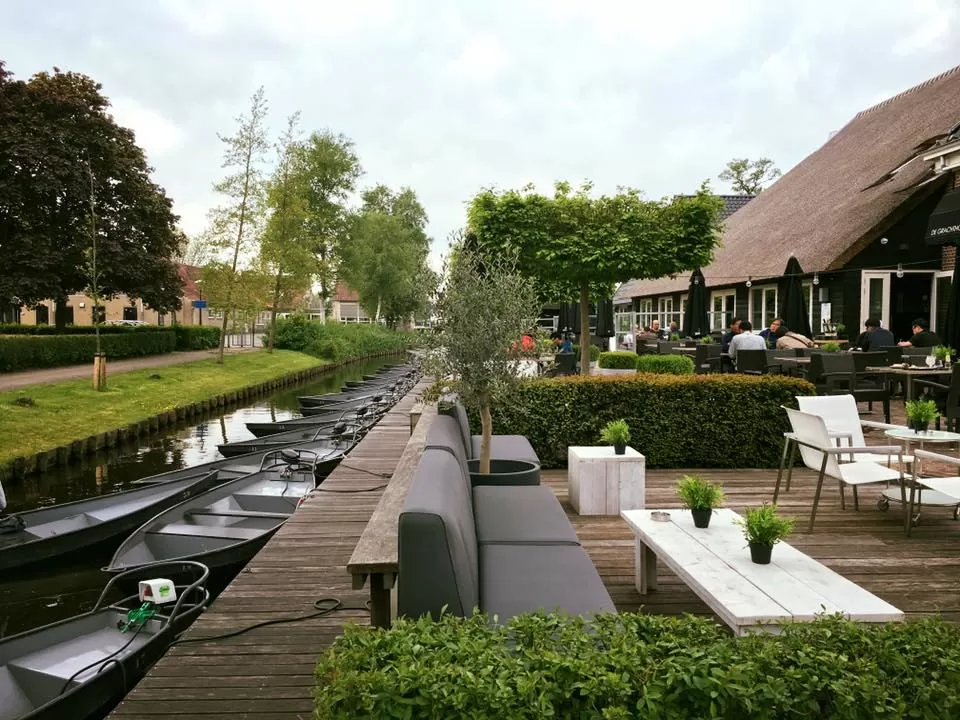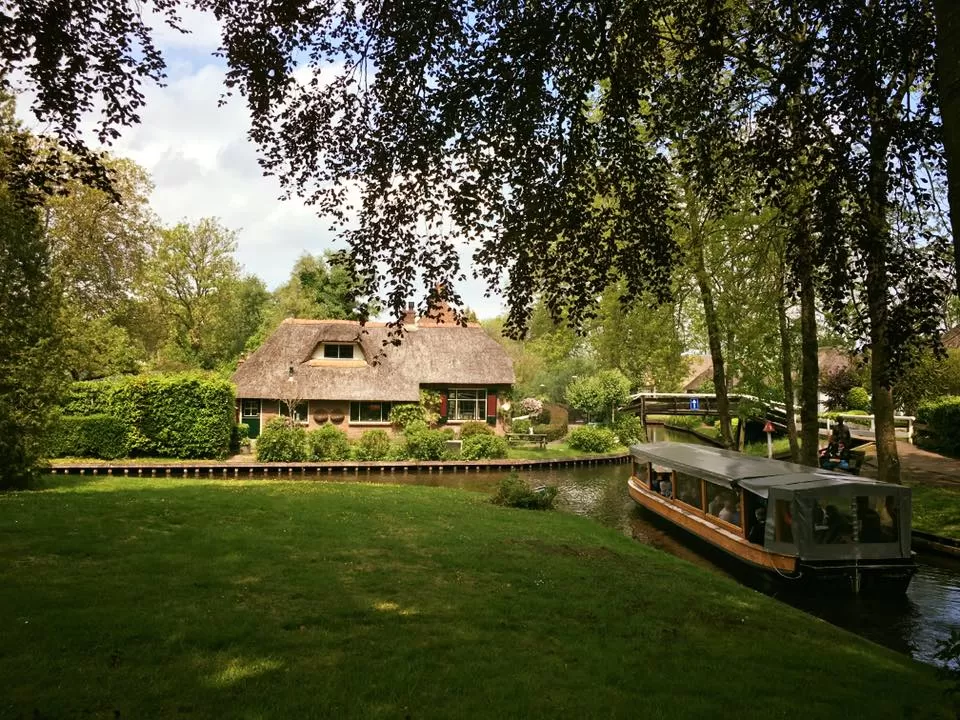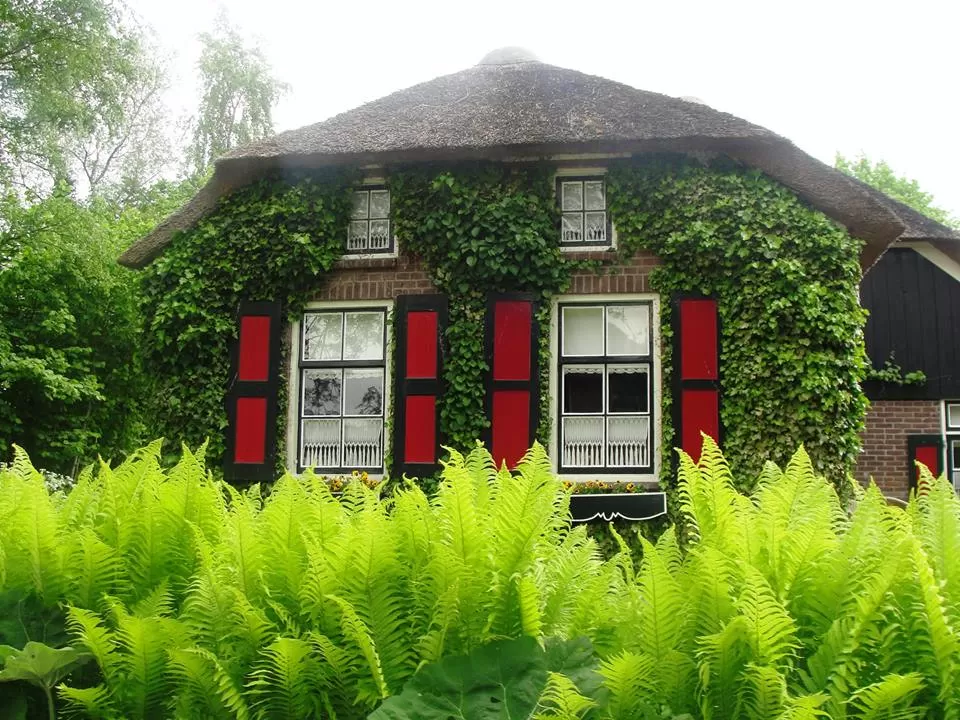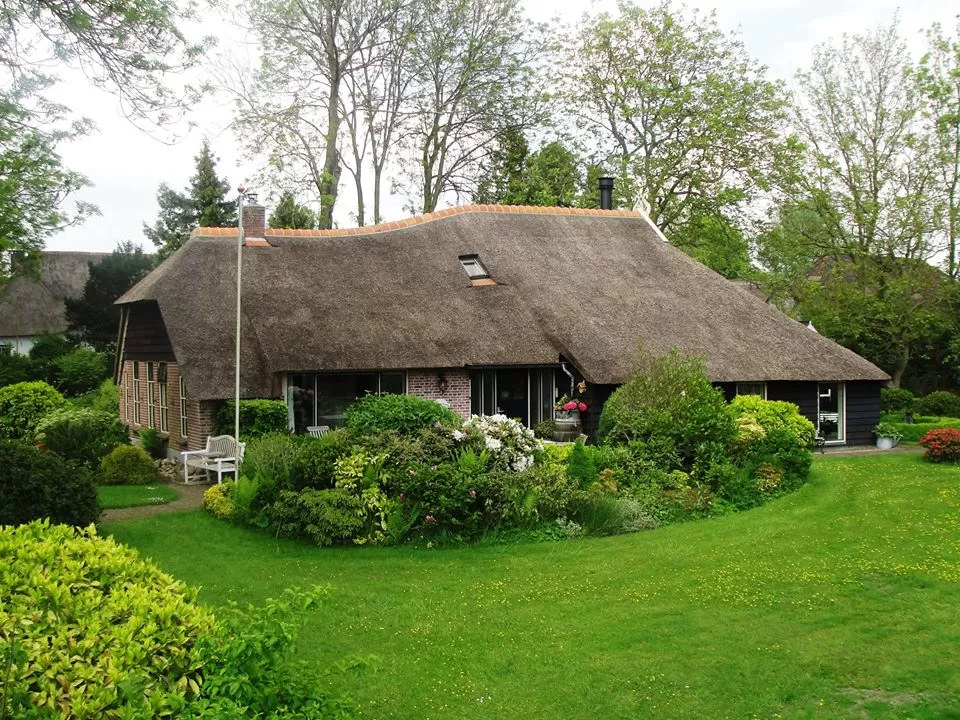 You can catch an early morning train from Amsterdam to Steenwijk or Meppel via Almere Centrum or Zwolle respectively. You have to switch trains, so be careful with the connection timings. From Steenwijk or Meppel you have to further take a bus to reach Giethoorn which takes about 10 minutes. We used our EURAIL BENELUX pass to travel to Giethoorn. I have covered this option in the travel section below.
UTRECHT
This is a pretty city with tasty food options and good people. It takes just about 1 hour from Amsterdam by train (Again, a EURAIL BENELUX pass can be used for this travel.)
We roamed around the city on foot alongside the canals and got the feel of it. I think this is the best way to understand the culture of a particular place you travel to.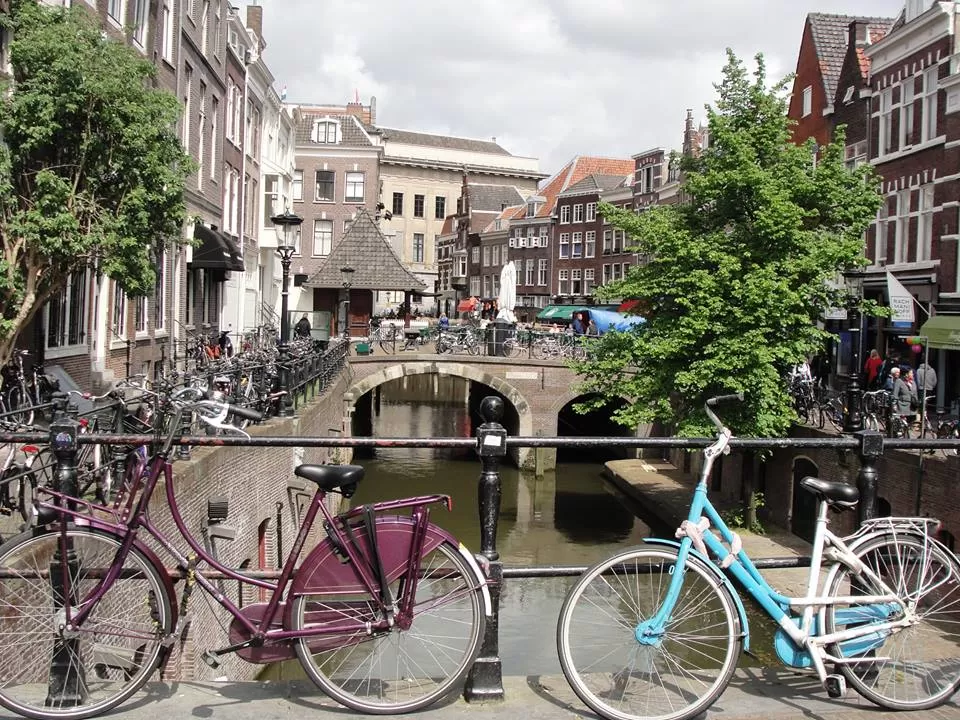 Additionally, you may visit the Dom Tower and Botanic Gardens while in Utrecht.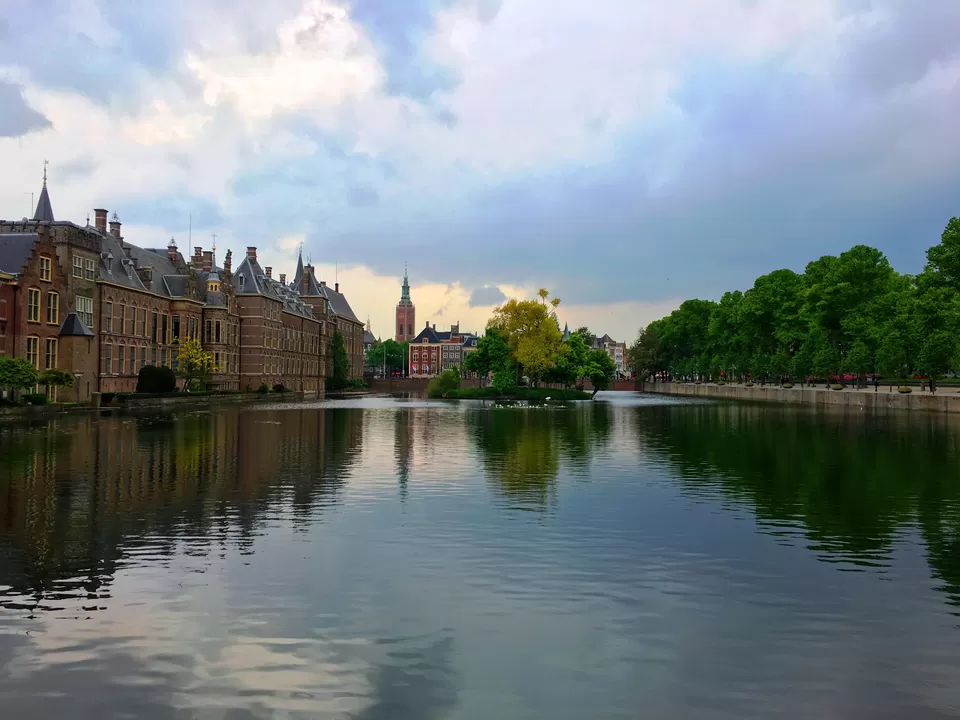 After visiting the small cities this one was like posh Mumbai to me. Working office crowd, huge buildings and wide roads.
This is a good one day trip. We visited the Miniature museum - Madurodam. It is absolutely incredible. The miniatures are so intricate and flawless for the ratio in which these have been created. You can see all the famous landmarks and cities in Netherlands under the same roof. It takes a considerable amount of time to walk around appreciating each creation. I found it to be a must visit in this big city. You can buy tickets on the spot. Here are some glimpses of these: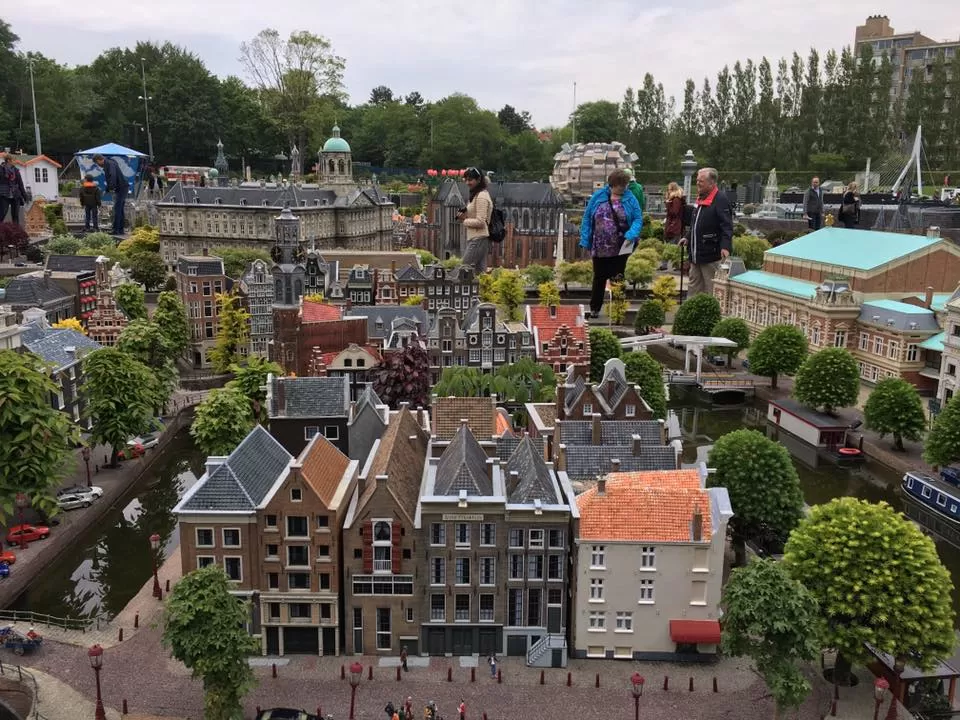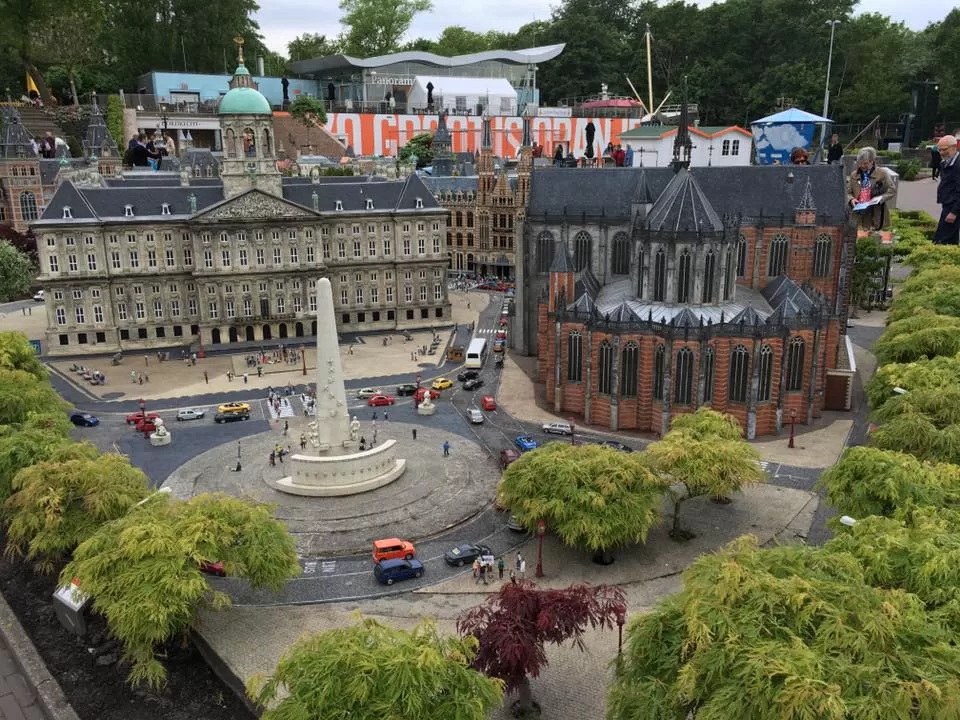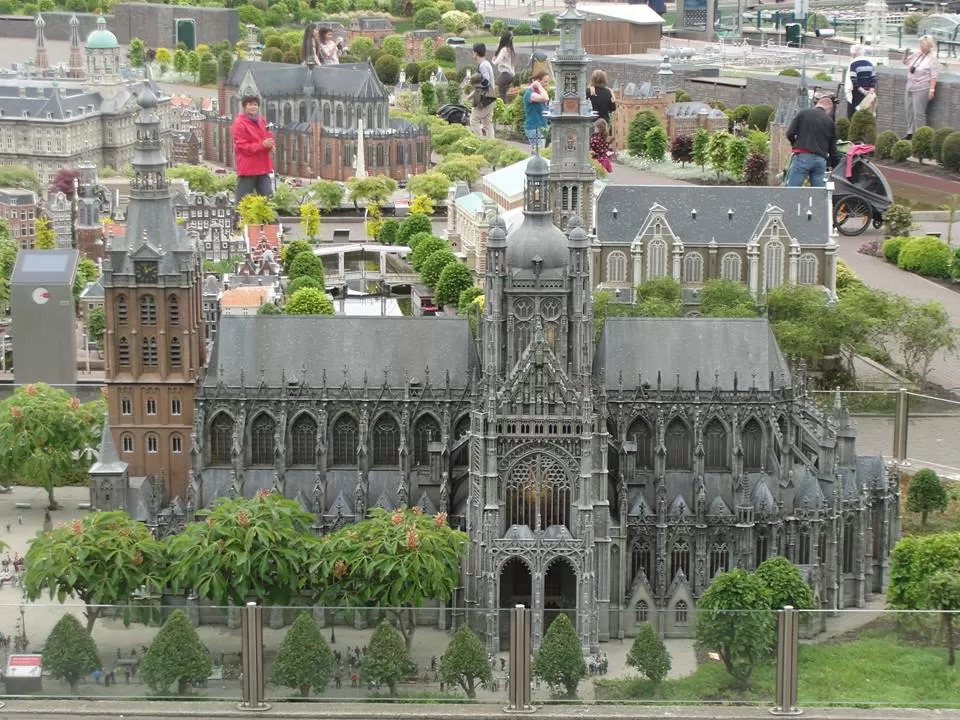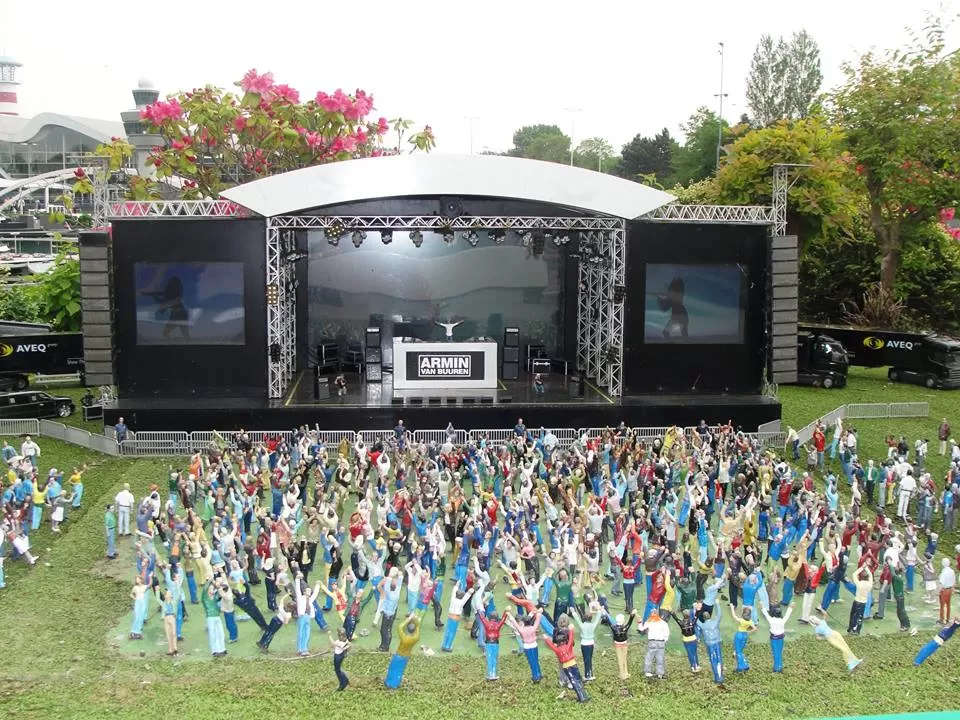 On the other hand, you may also visit Binnenhof & Ridderzaal and the Peace Palace.
OTHER CITIES
Depending on what you want to see and explore, you may visit the other famous cities too - Rotterdam which features some fantastic architecture and Delft which is famous for the Dutch universities. Kinderdijk is also a pretty place known for its wind mills though it is similar to Zaans Schaans.
COST
Netherlands is quite expensive than the other parts of Europe. This especially includes the travel and hence choose the options wisely and keep researching for some offers online. Hotels are costly and you can save by choosing B&B's for your stay. On an average you spend a minimum of INR 2500 per head/per day on travel and food. Beer is no exception to this even if Netherlands has many in-house breweries.
If you opt for an Airbnb apartment, you can cook one of the meals yourself. This definitely contributes to some travel fund saving.
TRAVEL
Depending on your travel guidebook, different options are available. Bus and trams are best within Amsterdam. By all means, nothing is cheap here.
For intra-city travel, better way is to opt for travel pass options available which can save you a few bucks. We purchased the most economical 12 hour pass we could, to travel within and nearby Amsterdam. These are available right outside the Central train station.
Keep a note about the timings. To some places like Giethoorn, there are limited options available and if you miss these, you will have to alter or cancel your plans causing disappointment.
EURAIL
We had purchased the EURAIL BENELUX (Belgium, Netherlands, Luxemberg) pass category as we also visited Bruges (Belgium) during our stay in Netherlands. This definitely helps if you miss any particular train as they are valid throughout that day of travel and you need not spend on buying individual tickets. EURAIL passes also have some special combo offers and you might want to check these out on https://www.eurail.com.
FOOD
I found that there are varied food options available in Netherlands.
Bitterballen is a dutch meat based snack which is absolutely mouth watering. I had never tried beef, but this one was delicious.
More than any local varieties, we came across burgers, Turkish donors, Chinese rice and noodles, hot dogs and of course croissants!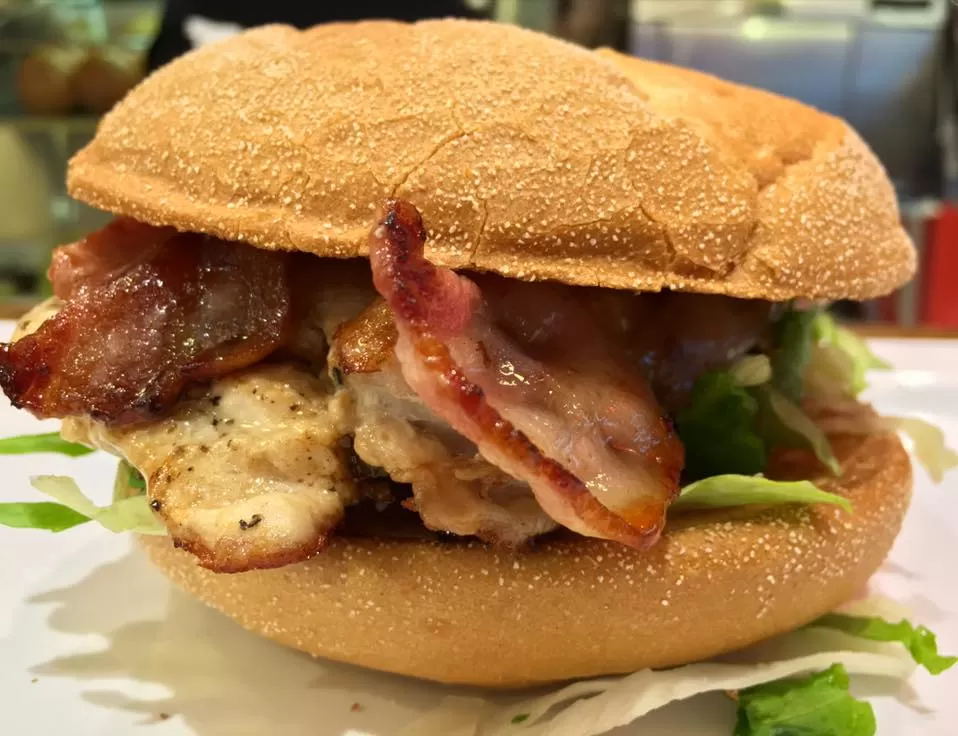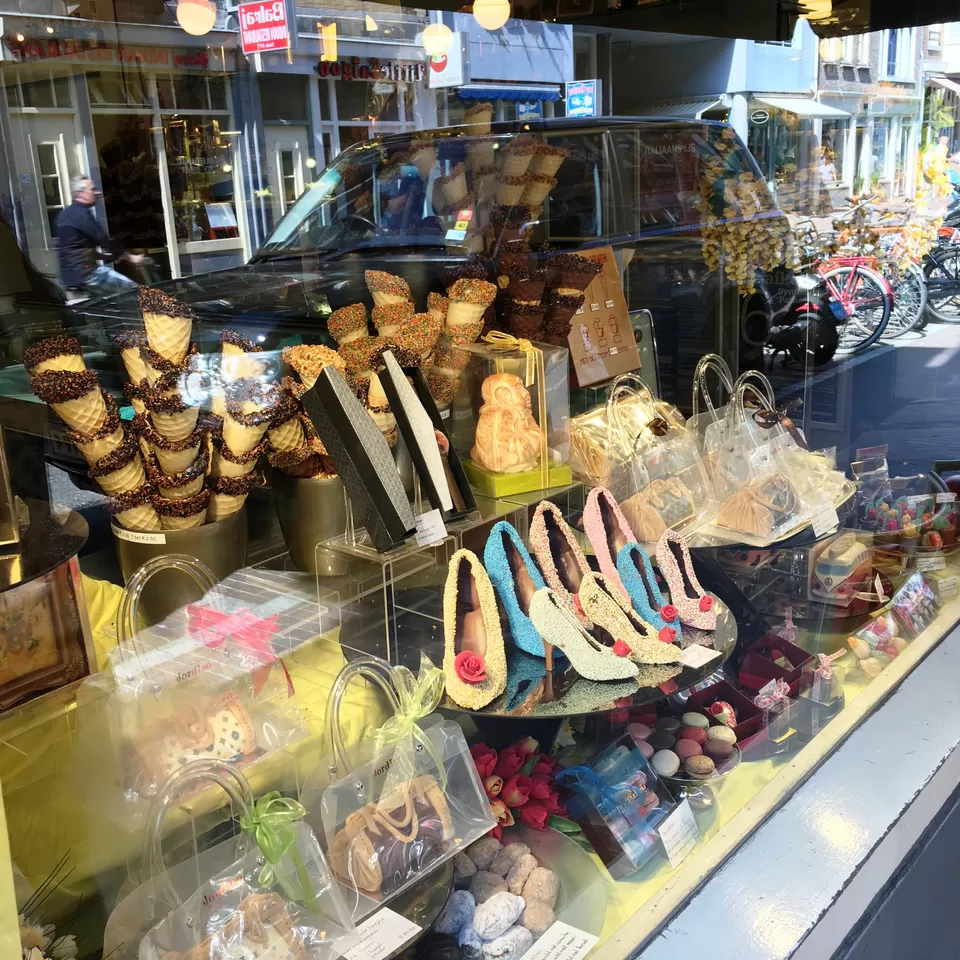 SHOPPING
PRIMARK!!! If you feel like screaming when you hear this word just like I do, run to either Zaandam (Amsterdam) or The Hague. There is a long shopping street in Zaandam with other stores too. The ones in prime Amsterdam market are heavy on the pocket.
TIPS
Travelling to any part of Europe needs a lot of research and preparation according to me. Reading a lot of blogs, articles help you prepare yourself better in terms of basic information such as local people, food, language, weather, travel, clothing and so on.
Many of our friends and family asked us - WHY NETHERLANDS? NO ONE SPENDS SO MUCH TIME AND MONEY IN JUST ONE COUNTRY, JUST VISIT AMSTERDAM AND HEAD TO FRANCE AND AUSTRIA! However, after we narrated what we experienced and witnessed, they started adding this GORGEOUS COUNTRY to their wish list.
Do visit if this entices you! This blog helped me create a flashback of Netherlands for me and my husband!