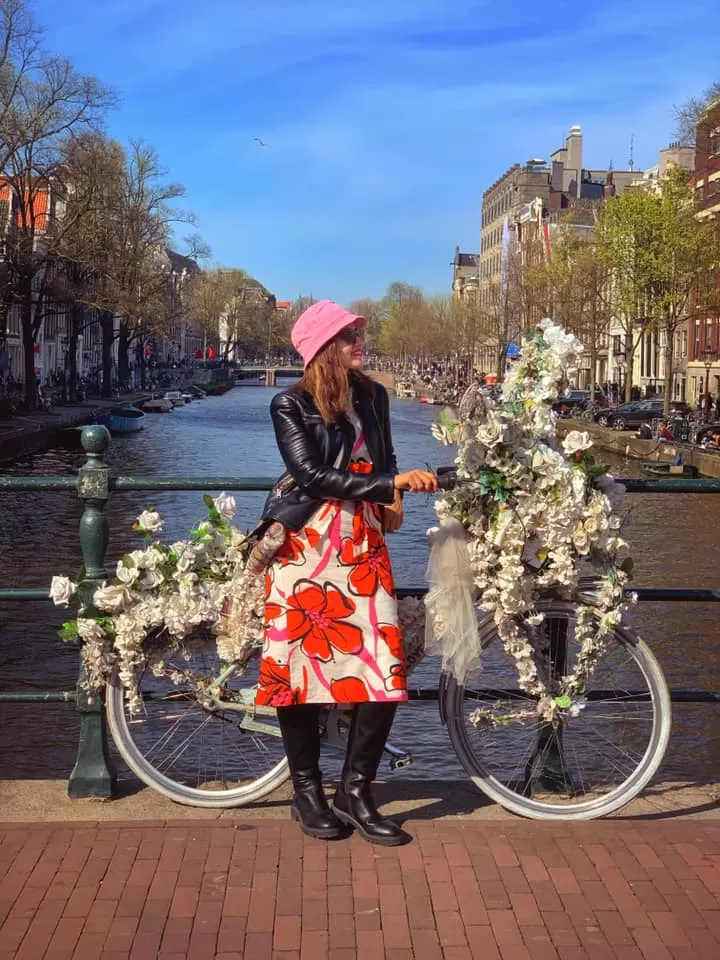 Amsterdam ... This is one of the most popular cities in the world. I believe that one day everyone wants to travel this place. We have seen so many Bollywood movies which was shot in this city. So, I was also very excited to travel to this place.
We were travelling to Amsterdam from Bremen Germany. It took us 5 hours to reach the city by train.
Popular Things in Amsterdam :
Canals :
Hmm... Very first picture, when we talk about Amsterdam comes in our mind is of beautiful colourful buildings situation on the both sides of canal.
Here are some things about the Amsterdam canals you might not know :
Canals are over 100 kms long ... omg (yes, it is true)
There are more than 160 canals in Amsterdam... Interesting?
Canals helped people live by providing water for crops, homes, and industry.
And one of the most important purpose was to use canals for transport goods between towns through the countryside.
PS : Canals are not as per our expectation or as I have seen in the pictures earlier.
Cruises & Boat Tours :
This seems fascinating... isn't it. There are many places from where you can directly buy the ticket or you also have the option to book it online. Mostly these are 1 hour guided tour through the Amsterdam City. It will cost you 10€-30€ depending upon your choice. You can also book private boot if you want.
Brouwersgracht is the most beautiful canal of Amsterdam.
Tulips :
Awww.... This was in my bucket list since forever but I missed it. You heard it right... we missed it. So, this is for you... Please prebook your ticket for Tulip garden visit before at-least a week. Don't leave it for the time when you arrive in Amsterdam. This is the best activity to do in Amsterdam. You can book you ticket by clicking the link.
Keukenhof Tulip Gardens is open from March - May. It's the best day out among the tulips near Amsterdam! Every year, more than 7 million flower bulbs are planted by hand in the autumn to flower in spring. There is a variety of 800 different tulips.
Tip : If you want to visit country side nearby Amsterdam, you can also book those tickets in Advance if you are visiting between March-May.
Royal Palace :
There are basically 3 major palaces in the Netherlands 🇳🇱. Royal palace is one of them. It is situated on the centre of Amsterdam, just in west of Dam square, opposite to the War memorial.
A'DAM Lookout :
Europe's highest swing 'Over The Edge' : 100 metres above the ground, back and forth over the edge of the tower with Amsterdam below your feet.
It's amazing amazing experience. If you are planning to visit this place, try to book tickets online otherwise you will need extra 30 mins to be in queue. There are many different packages, like lunch, swing, VR and lookout. Lookout is basic one, if you want to go upstairs, you need to buy the ticket for lookout. We have selected the package in which VR and swing was also included which costs us €29/ person.
Clogs :
These wooden shoes are called clogs in Amsterdam. These were designed earlier to protect the feet of factory workers, farmers and fishermen. Now a days you won't see people wearing these shoes but it is still important part of Dutch culture.
Nationale Opera en Ballet :
Dutch National Ballet is the official and largest ballet company in the Netherlands.
Museums in Amsterdam :
There are some proper big museums like Van Gogh Museum, Anne Frank House, Jewish Historical Museum, Amsterdam, Diamond Museum, Rijksmuseum.
Except these there are many shops which are actually museums like… cheese museum, cannabis museum etc.
Amsterdam central station :
Just next to this, you can see many ships, cruise and boats 🚤 from where you can do canal tour of Amsterdam city.
Cost for canal ride was between €10-€15
Believe it or not :
Enter the world of the Unbelievable and the Bizarre at Ripley's Believe it or Not, Amsterdam. This Amsterdam museum, which is an attraction at the same time, showcases the world's most remarkable collection of natural, scientific, artistic, and human oddities.
Entey fees : €22/adult
What to eat when you are in Amsterdam :
Fries :
Aha.... Fries. It's different from regular fries. Give it a try when you are in Amsterdam.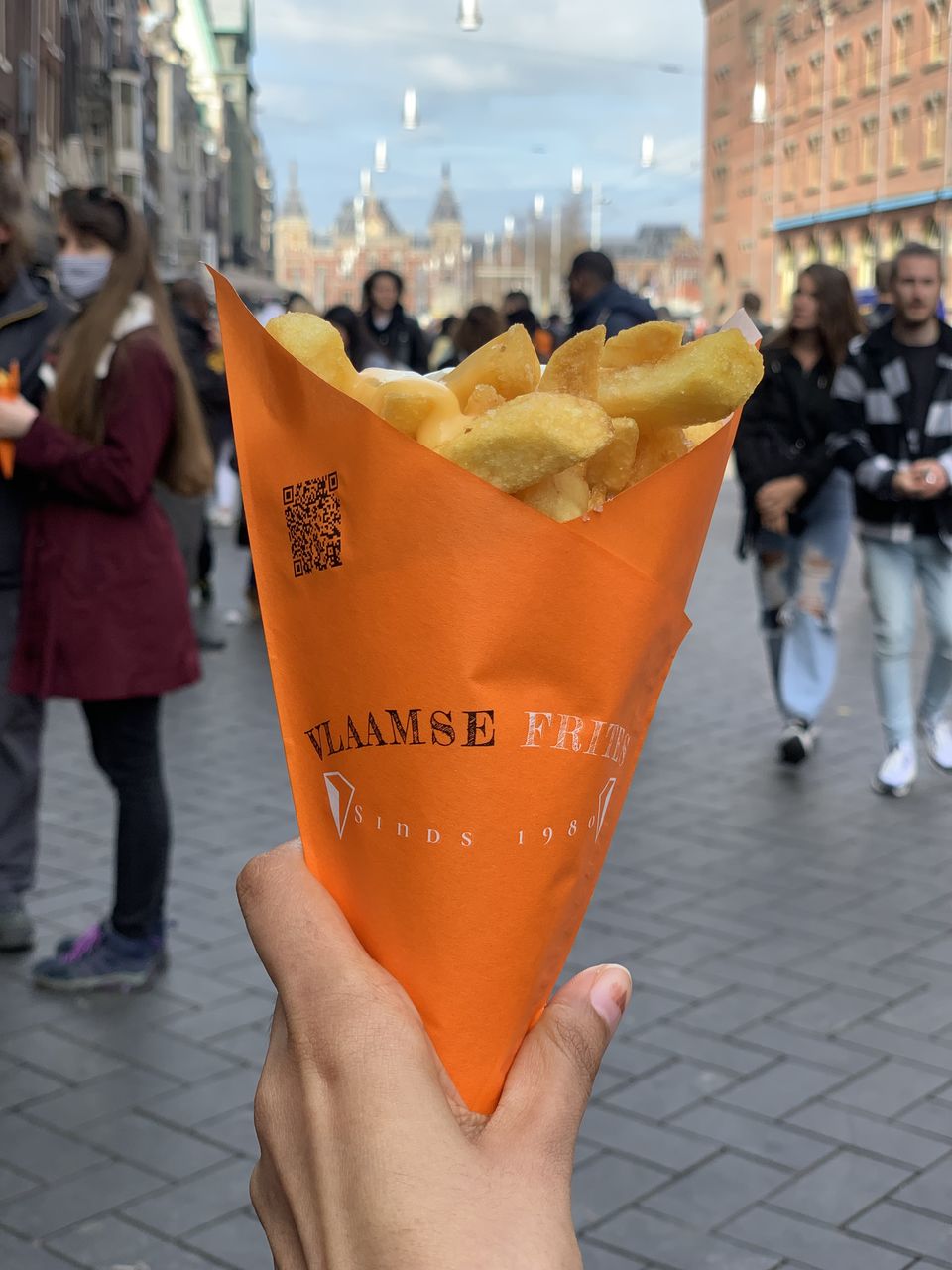 Pancakes :
This is the yummiest pancake, I ever had from Pancake Bakery. Believe me, if you miss it, then you will regret. There are a lot of variety. We chose DUTCH traditional pancake.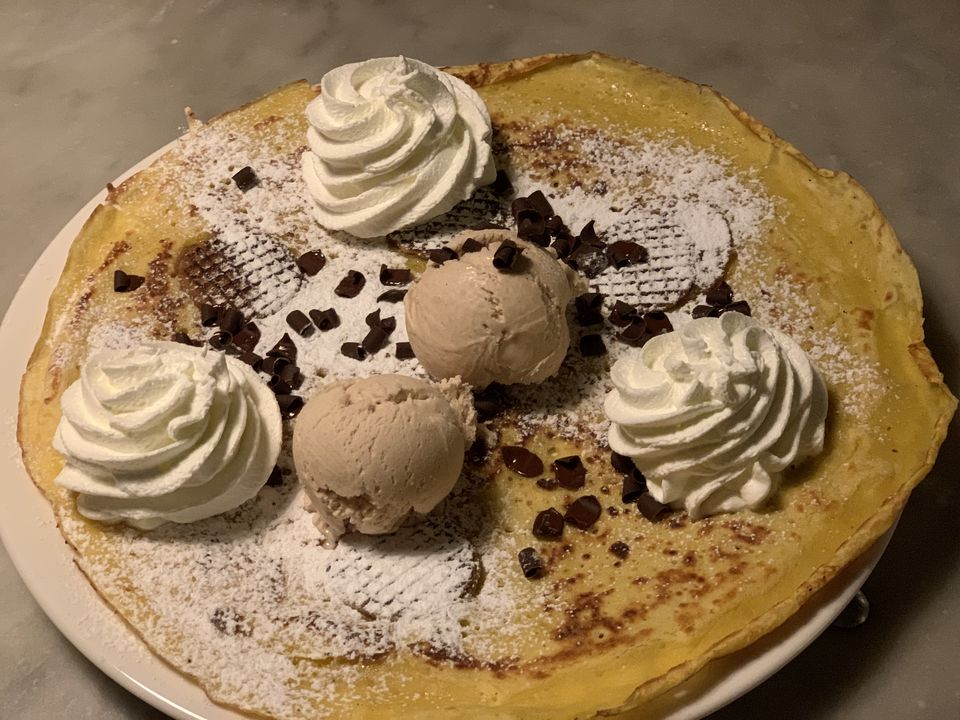 Things to know about Amsterdam :
Amsterdam city is not clean if I compare it with another places of Netherland. That could be due to crowd.
This place was overcrowded. Believe me I haven't seen such crowd anywhere else in Europe.
Before sharing my opinion, let me tell you that I always appreciate nature more than anything else. For me it was a different experience but this place is not for me.
If you are a party person, you ate at the right place.
ABOUT THE AUTHOR :
Author- Yasmin Mirza
Tripto Profile- Click to go to the profile
Instagram- CheckInstaAtTravelwdmirza
Facebook - ClickToCheckFacebook