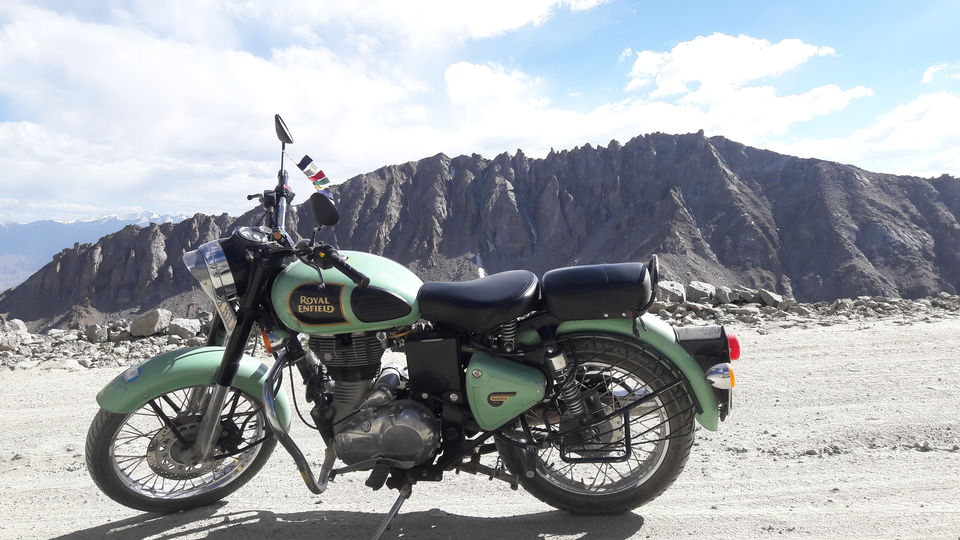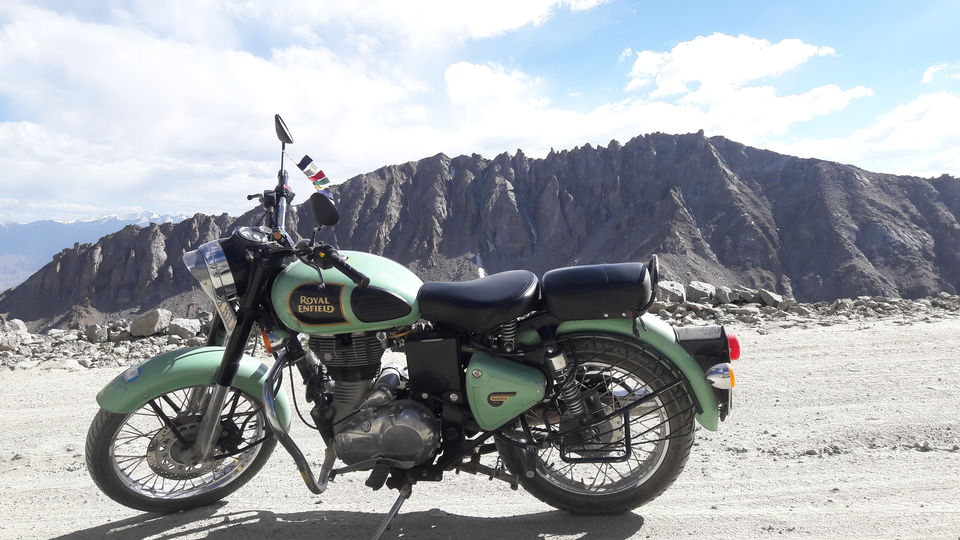 Day :1 Leh -ladakh trip was one of my dream as bullet Rider ,since 2009 I ride bike and I saw Jab tak hai jan in 2011 And I decided to visit leh any how .I planned my trip solo it bit difficult as solo female faces many problems while trip.I booked my flight from ahemdabad to delhi (9800INR with return),Delhi to leh.I was too much exiceted.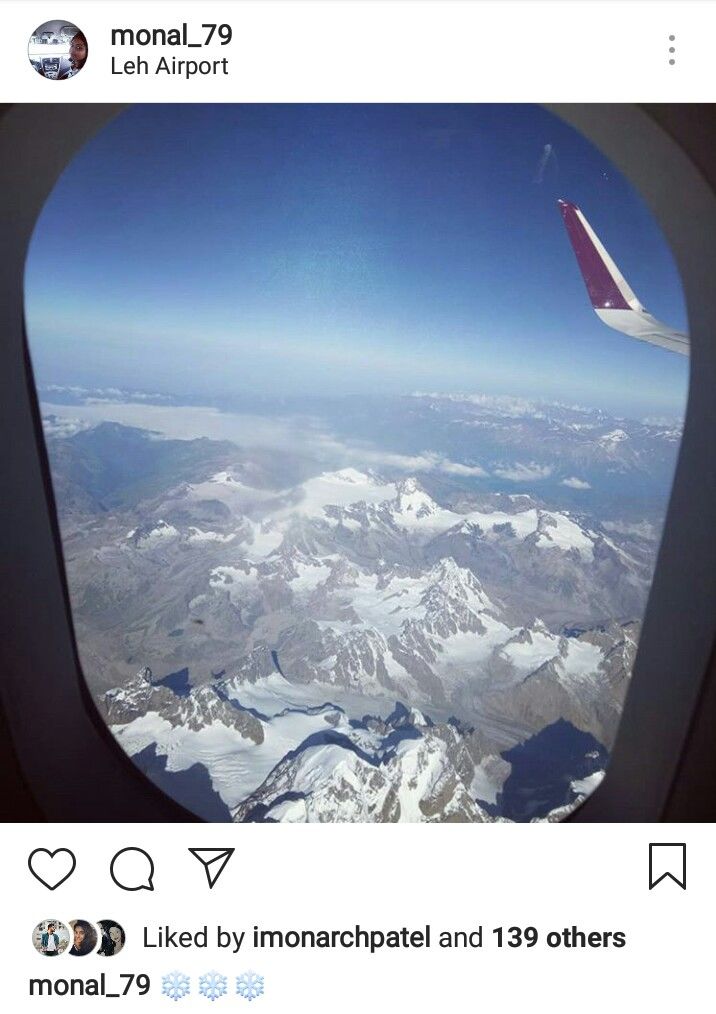 As soon as I got out of the airport, I took taxy to reach hotal( 250 INR from airport).I just checked in at the hotal (700 INR per day), relaxed and later on, in the evening I went out to the main market which was around a 20 minute walk from Leh city,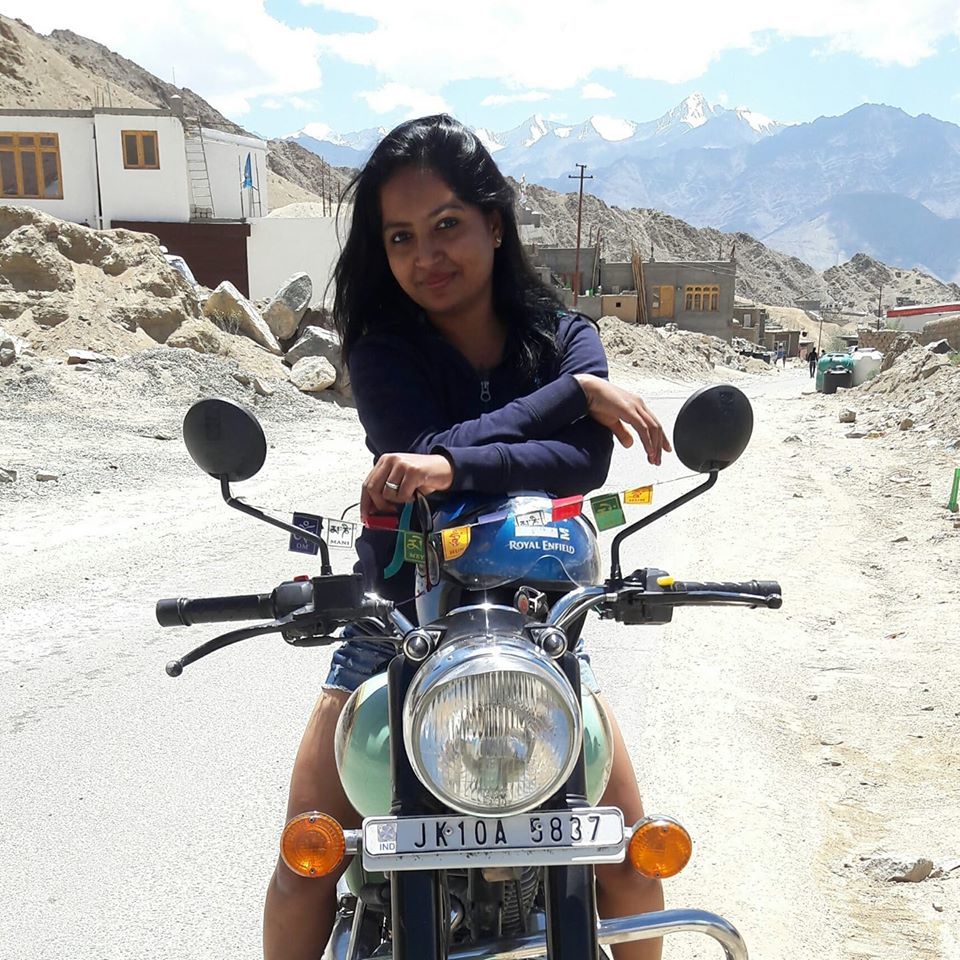 Day:2 I had decided to rent bike 350 Classic Royal enfiend(1000 INR per day) in the morning and just go on a ride. Well, I ended up having a splendid ride to Magnetic hills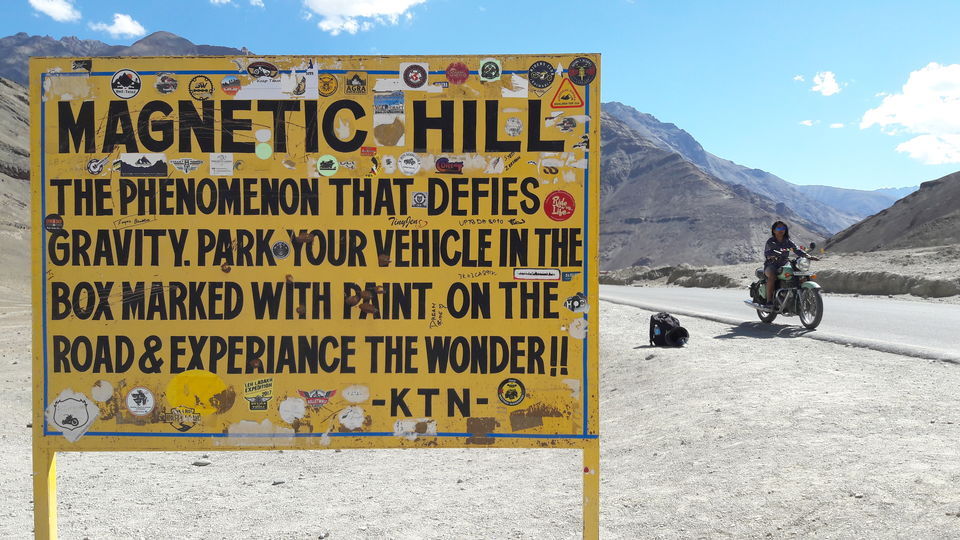 and 3 idiot Fame sonam wanchuk sir's School SECMOL.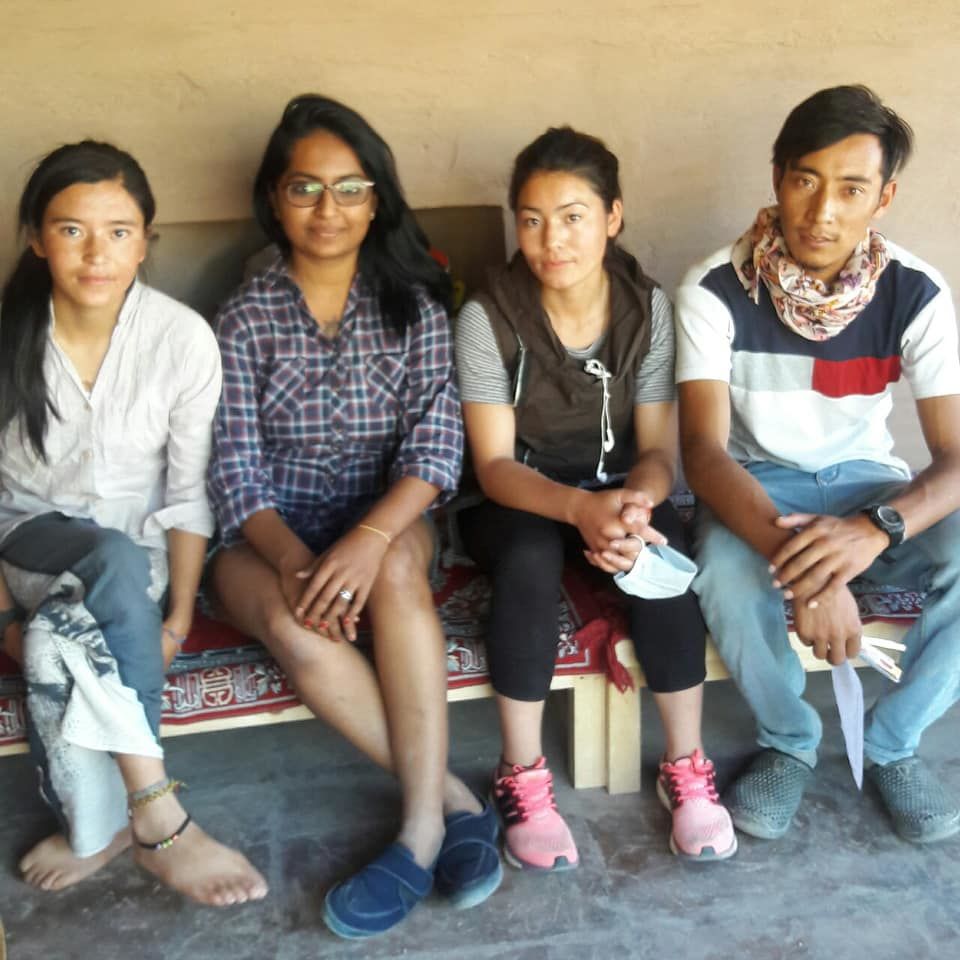 It was around 40-45 km from the Leh city and that stretch of the ride had the best of sceneries. The sceneries seemed to me like wallpapers. Later in the evening,I returned my bikes and on way back to hotal
Day:3 I decided to head to Khardung La- the world's highest motorable pass.At around morning 10, I was all set to leave to Khardungla pass but before that I decided to visit Shanthi Stupa.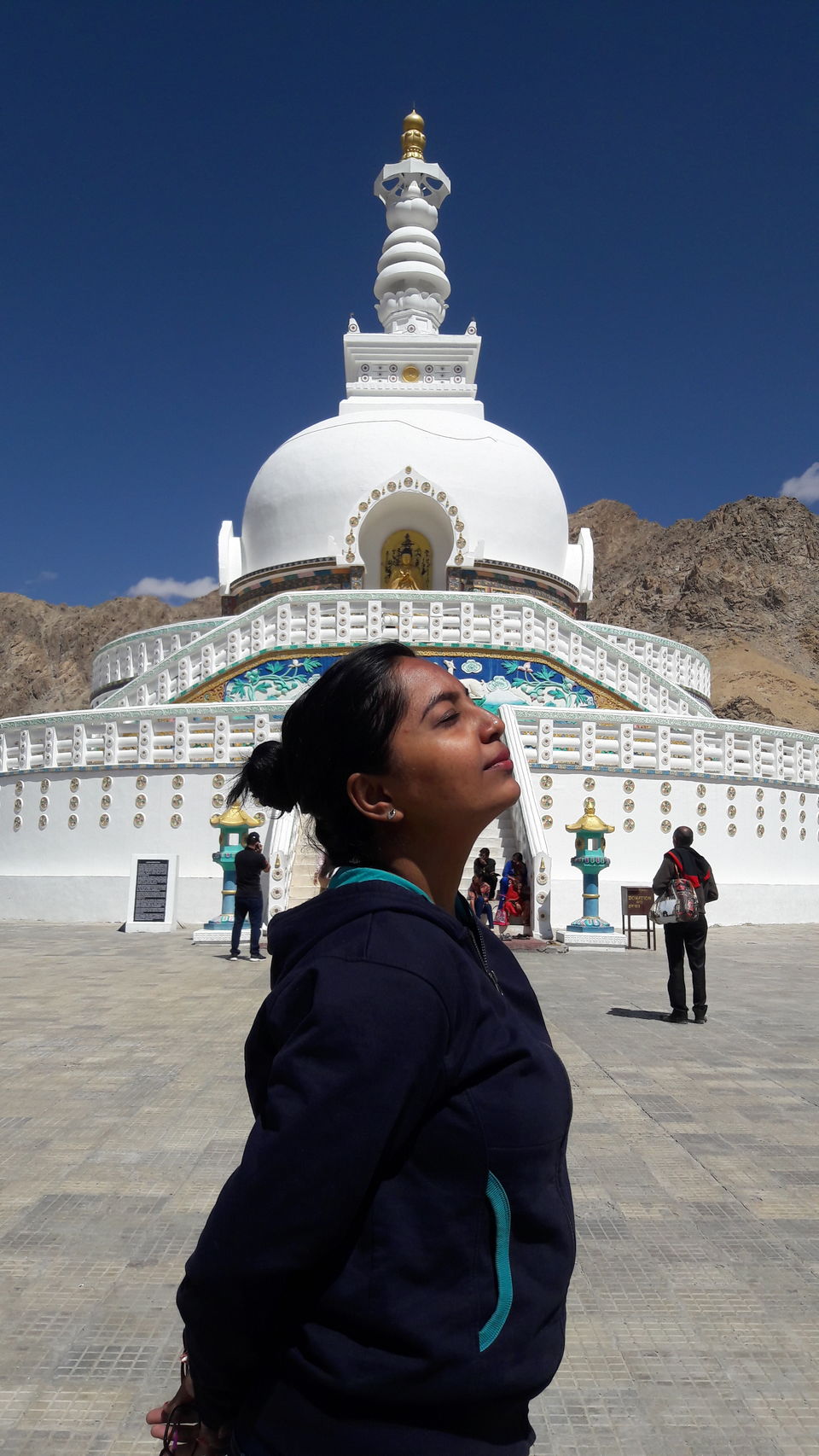 It was on one of the corners of Leh city, from where I could see the whole of Leh city. This place as its name suggests, for sure gives me SHANTHI (peace). It is such a peaceful place with a stupa, a meditation center and a beautiful view of Leh city.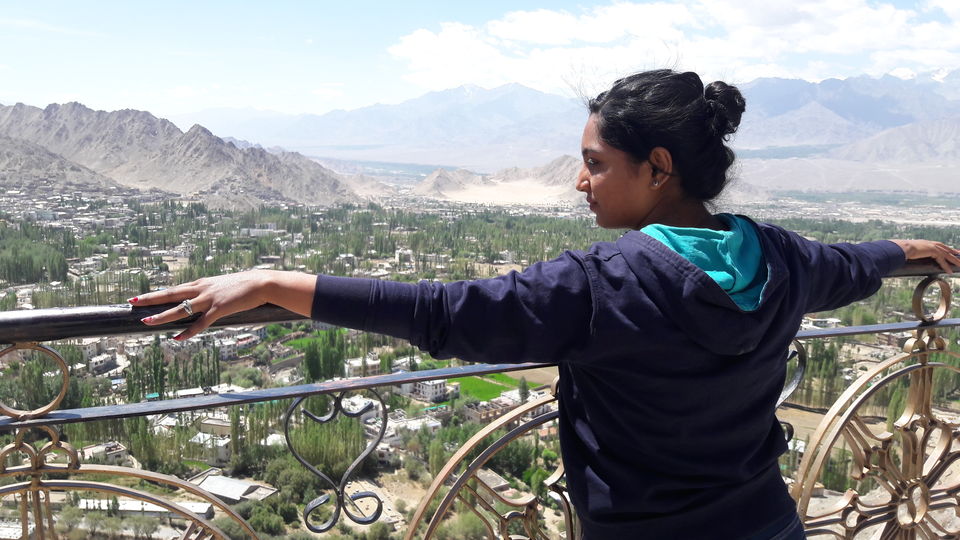 I reached top of Khardugla pass......!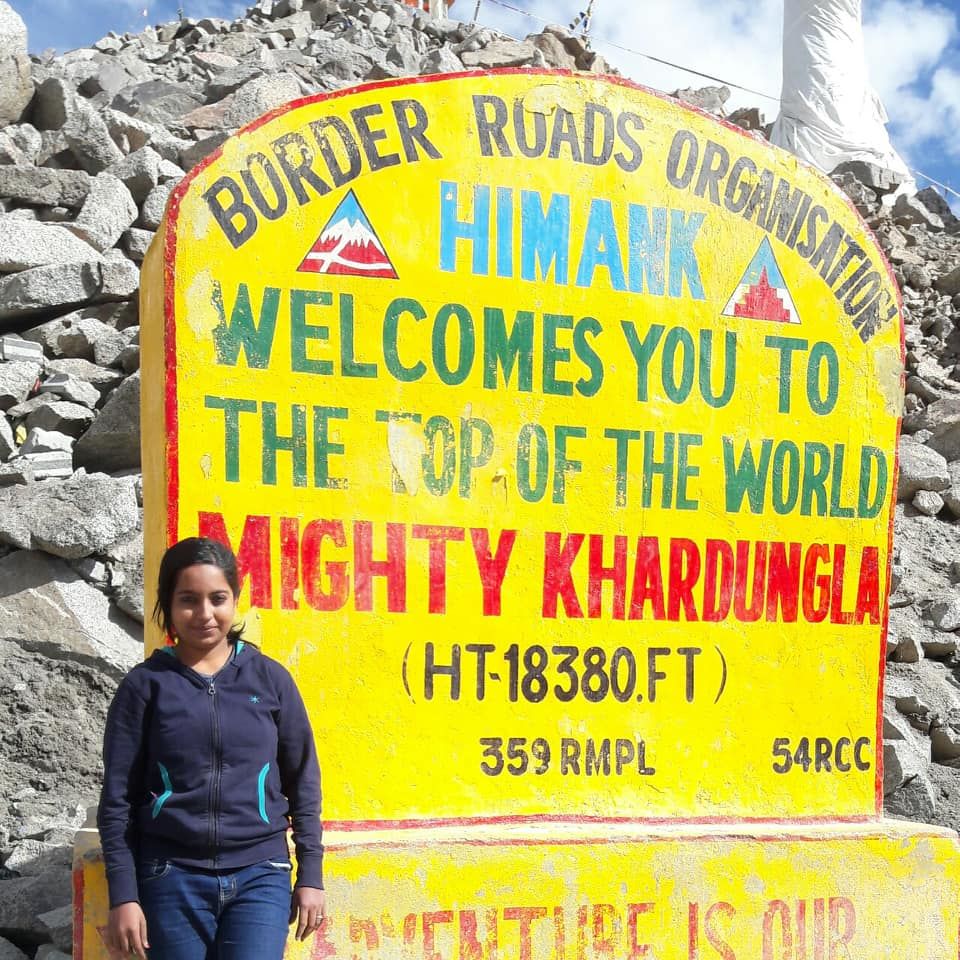 When I was return to Khardung La due to landslides I was stuck there for 6hrs and because of lack of oxygen ,I was feeling not well .I was too much exicited for Kardungla so I went alone there :( .I found One army base camp over there and I request to stay for few hrs and need oxygen.They helped me and drop me and bike at hotal at night.
Day 4 I visited leh market and take rest only due to last day's incident :P
Day :5 With lots of memories of Leh I went airport to catch flight for Ahembdabad