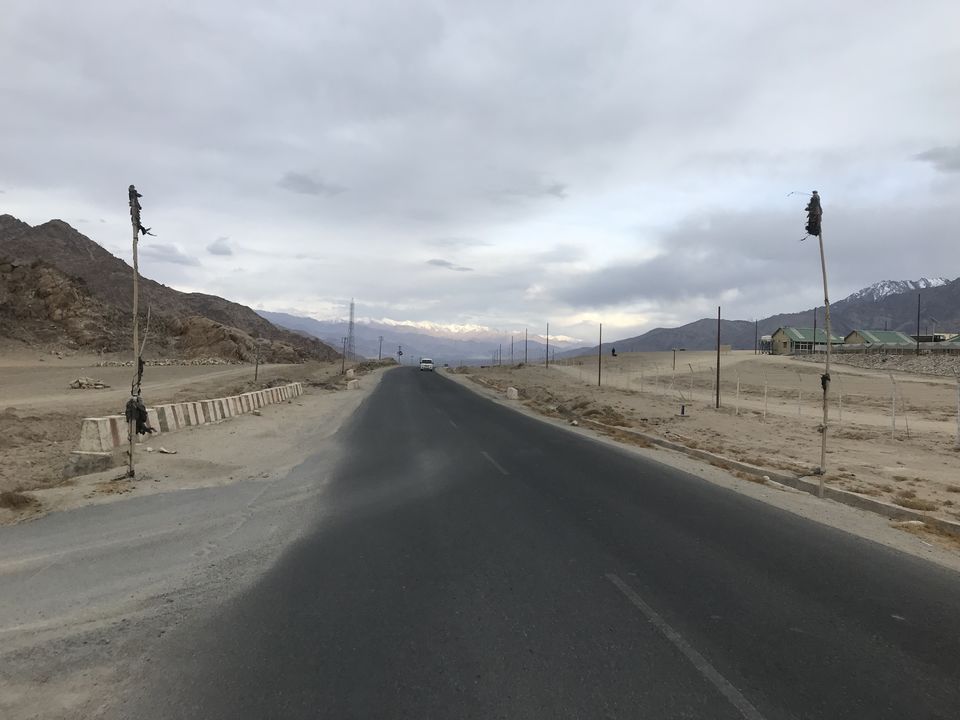 I have been longing to pen down about our travel to Leh. As most of us will describe that traveling to Leh and Ladhak is not a vacation... it's an experience... an experience for a lifetime. An experience, which one must go and revive every year. It was our first year anniversary that we wanted to make extremely special and unique. We had been planning or I should say only thinking to decide on a place, which will give us the experience that we were hoping for. Suddenly just 10 or maybe 12 days before the D-day and while speaking to a couple of colleagues at work, "travel to Leh' struck my mind and I immediately booked the flight tickets for a 4-days trip to Leh and Ladhak. Please note 4-days are very short to visit Leh, one must have at least 15 days in hands to just lose themselves in the beauty of Leh and Ladhak but nothing is impossible. Even on a show-string budget and time shortage, one can go back with memorable moments from this city.
No matter wherever you see in this cold dessert, every sight is mesmerizing. you won't even realize when you will be lost in the beauty of these landscapes and dangerous mountains. Anyways, I made the flight bookings and the hotel bookings and began counting down the days left to leave for our travel not knowing where we are headed but we just packed.
Luckily, May is the beginning of travel season to Leh – Ladakh, so we found some pretty good deals on accommodation, air tickets and even local transportation.
Finally, the day came and we boarded our morning Vistara flight to Leh. Honestly, Leh airport has a very long and difficult name, so I can't remember it and in addition to this, it is nowhere close to Delhi airport in terms of looks, facilities, and security. And yes it is a very short flight of just an hour and a few minutes but the flying over those treacherous mountains are formidable. You cannot stop looking out of the window because the view is breathtakingly beautiful. The time just stops there, and we cannot stop thanking God for making this world so beautiful and beyond our imagination. The most frightening part about flying to Leh is that the weather can be very unpredictable and the landing is very tedious. It is only carried out by the most experienced pilots. Moving on from the dangerous but smooth landing that we made was an experience in itself.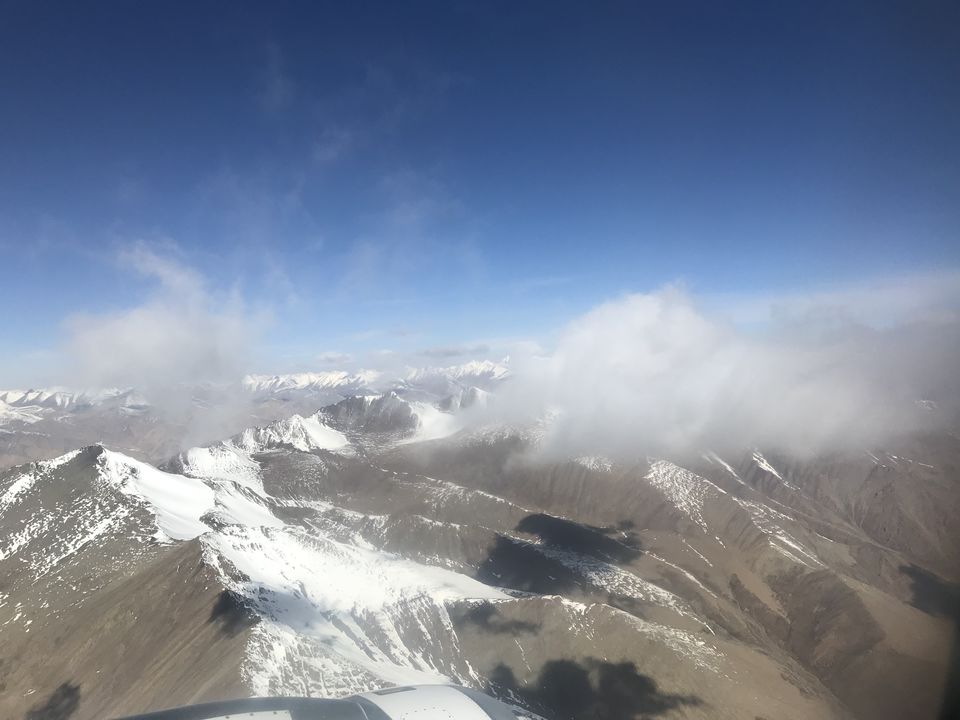 Okay, one thing I forgot that when you travel from Delhi to Leh, you need to let your body adjust to the higher altitude, so do not immediately jump the guns and start your travel. Land at the airport, slowly pick up your luggage, swiftly make your way out of the airport, take the taxi (pre-paid), go to the hotel, get welcomed by the staff, and just relax for a couple of hours. That exactly what we did on the first day of our arrival. We literally slept till 3:00pm. Post that everything was just simply alright.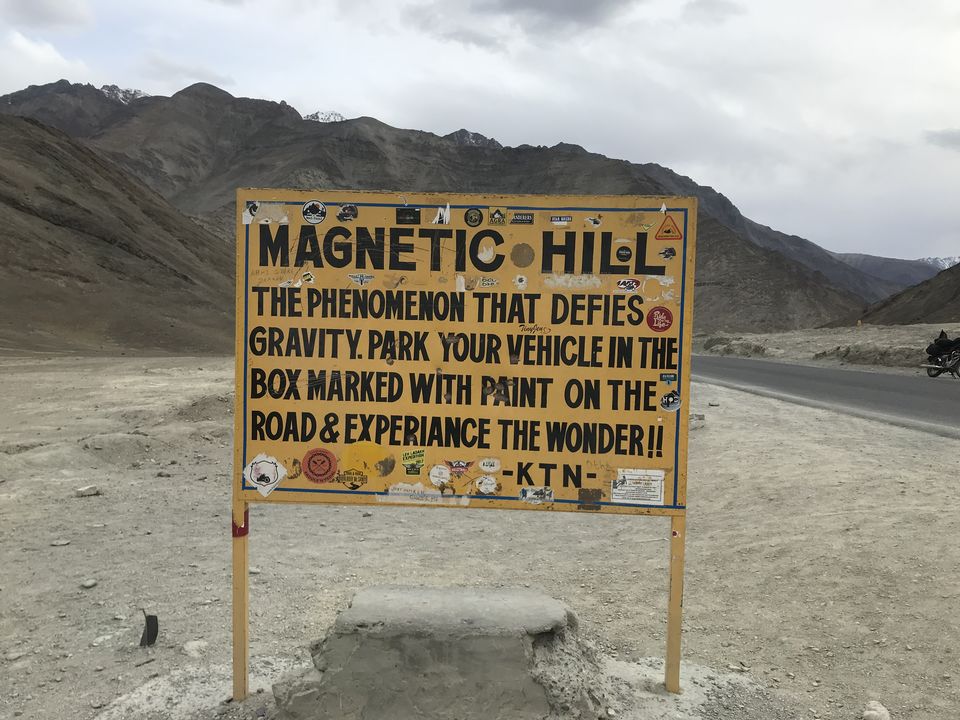 When you are in Leh and you know how to ride a bike safely, then buckle up your helmet and just leave. On our first day, we rented a Royal Enfield 350CC bullet and just went on a ride through the most astonishing NH-1. We rode and rode and got surprised at every turn and every moment. Day 1 was mostly about getting used to with the heights, temperature and roads. However, we still rode down to Magnetic Hills. Though the landscape is extremely beautiful but it is a bit disappointing place because it is not as powerful as it hopes to be. However, the roads are squeaky clean.
While travelling to Ladhakh, one must know that it is completely protected by the Indian Army. It is very secure and while you pass by the army bases, just send a salute to the officers who are protecting the borders day and night.
We stayed at a hotel on the mall road and Magnetic Hills from there was about 30 Kms, which took us about 2 hours bike ride. Bike rentals are very common now in Leh and if you are travelling in the off season then you get pretty good deals by the vendors and even the permits to Khardung-La pass are also pretty easy. Yes!! you need a district permit for Khardung-La, Pangong Tso, and to similar places.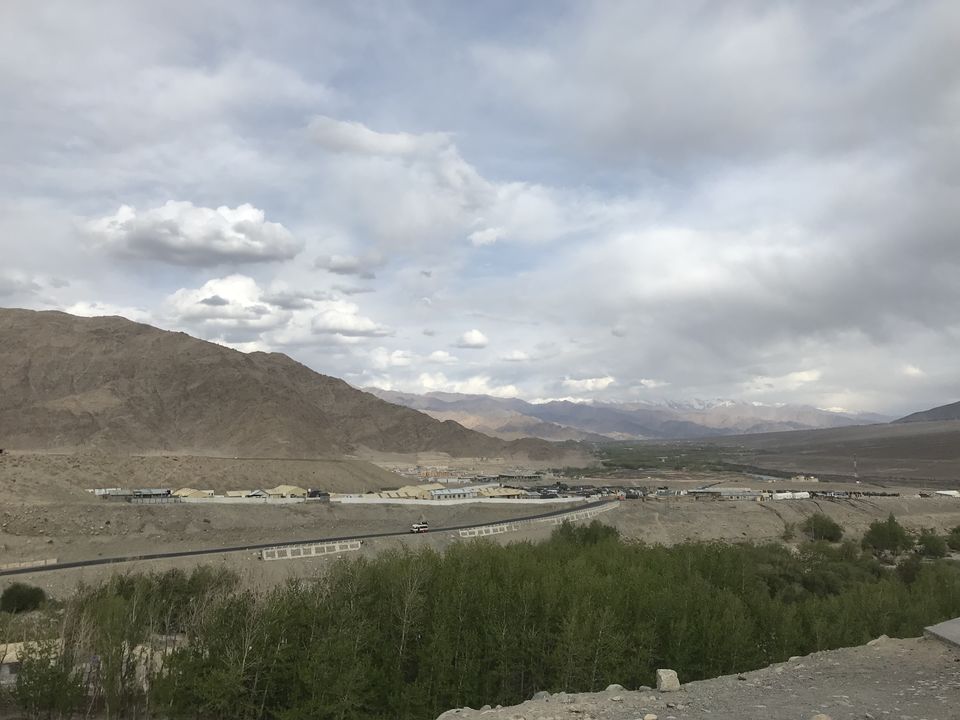 So on day 1, you can ride till Magnetic hills and on your way back make a stop at the Hall of Fame. It is a museum by the Indian Army, where you will see the relics from battles and how the soldiers have sacrificed themselves for the country. Today, because of our soldiers we can sleep at night peacefully. The best time to visit Hall of Fame, I think is the evening time where you can witness the parade, flag post and also watch the film by the armed forces. Trust me, one just have to love his country and at this moment, you will feel the proudest Indian in the world. Its the best feeling when you stand for National Anthem with the soldiers.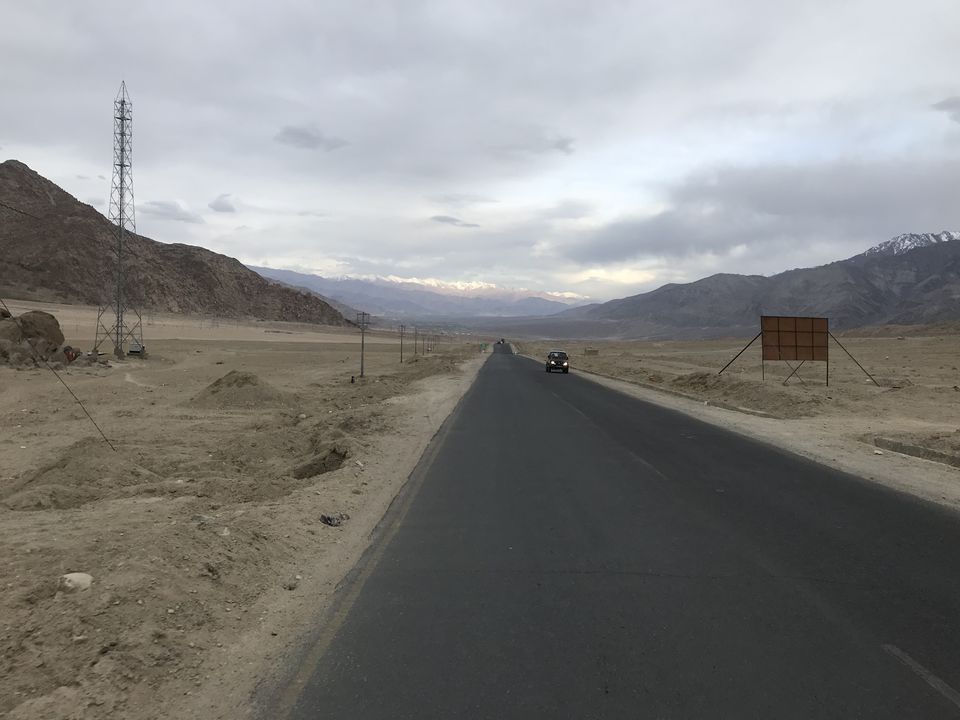 Come back to your hotel in the night after having dinner at one of the cafes on Mall road. All of them are really good but we picked up Gizmo Cafe. They have the best ginger-lemon-mint-honey tea.
Day 2
After your breakfast at the hotel, pick your bike and just leave for a beautiful ride to Khardung-La, the highest motorable road in the world. It must be around 80-90 Kms from Leh main city and takes around 3-4 hours or more on a bike. Half of the road is pretty good but after the check post where you show your permit, it is pretty bad. We went in May so may be by now it has improved; however quite doubtful.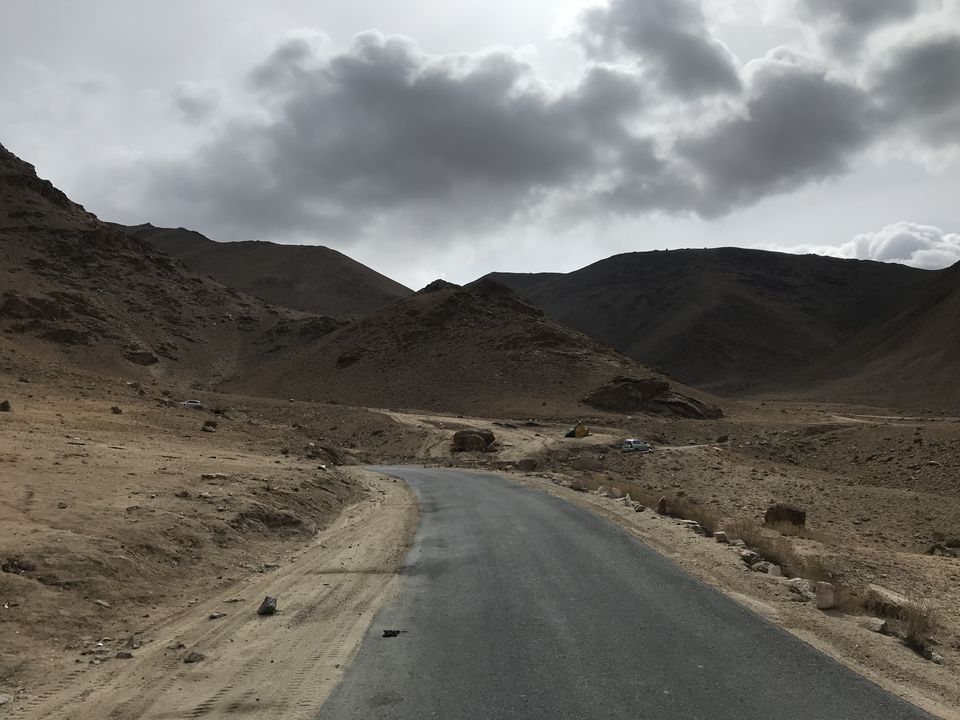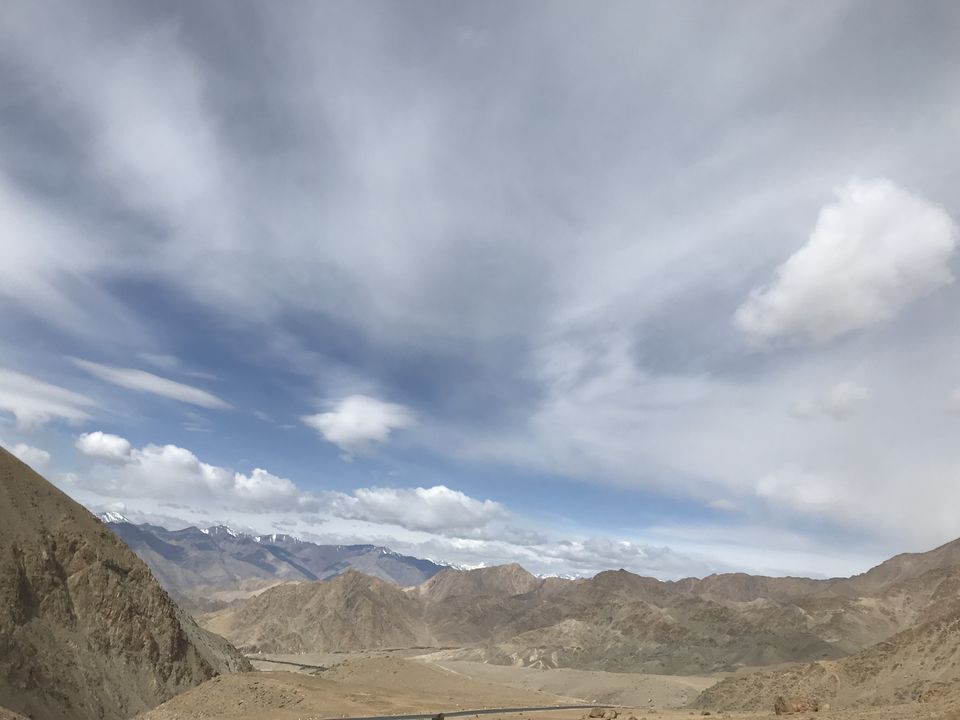 The roads lead to the destinations unknown and more often the journey is always beautiful.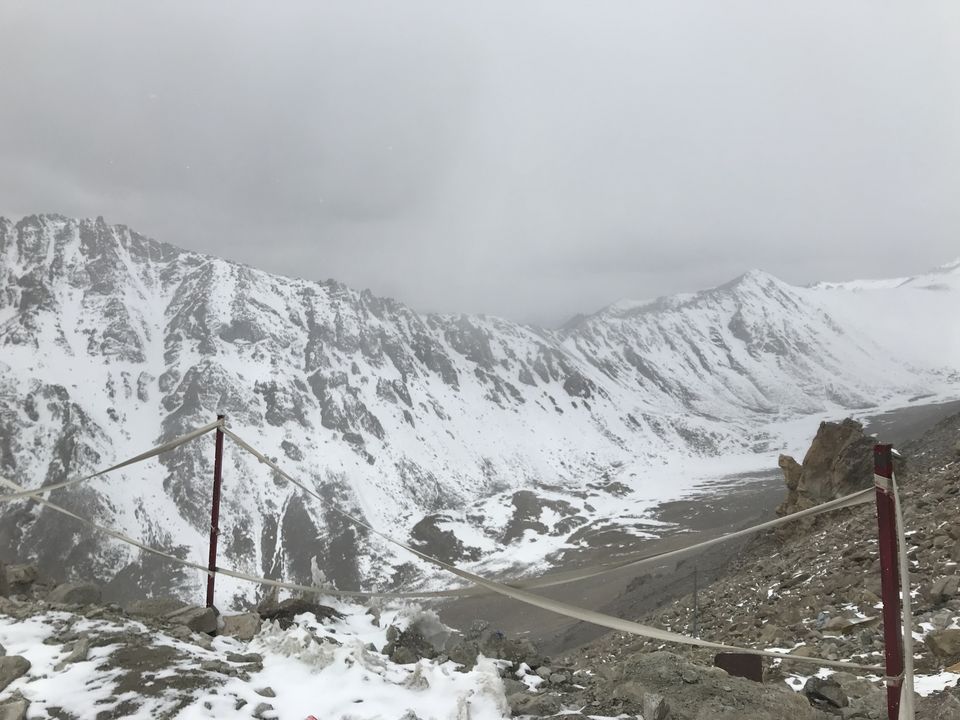 Khardung-La pass, -11 degrees, May 2018, 18257 Ft. above sea level
There are two cafes here and at -11 degrees you will love the tea and maggie here. They even serve momos but gets finished very soon. Once again, the Indian Army protects us here and the cafes are managed by them only. There is also a small temple, which bestows blessings on every traveler passing by. After you cross Khardung-La, you move towards Siachin glacier but not advisable to travel further by bike.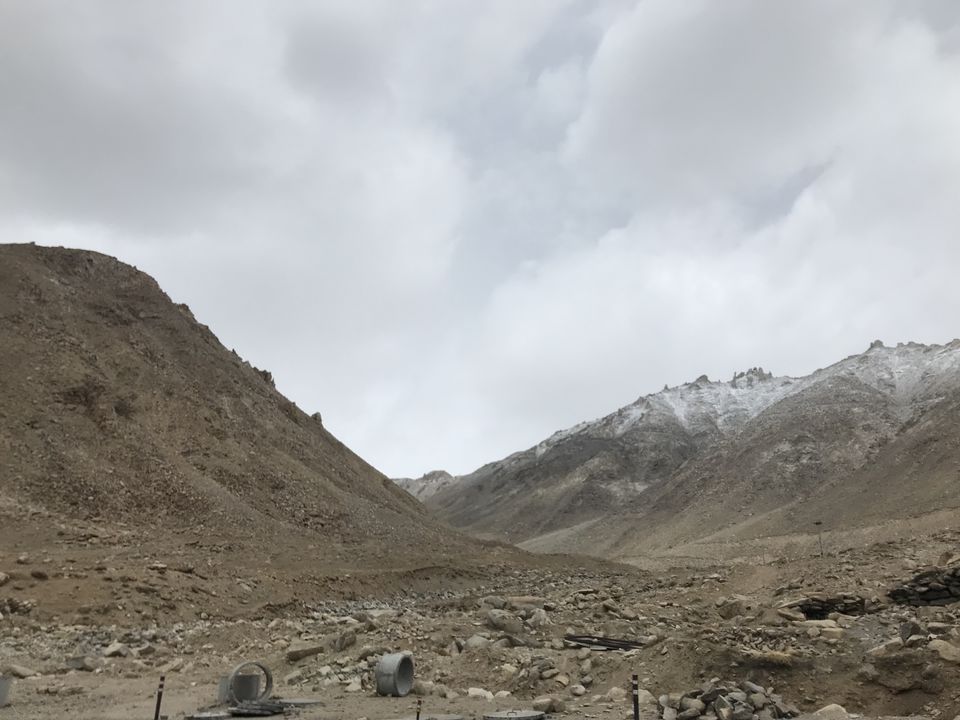 Some roads are beautiful and some are just simply rough.
Day 3 is all about sight seeing around Leh. You can ride down to Hemis Monastery, the most quietest place on earth. Purchase a souvenir from the monastery and on your way back stop at every place you feel the best. There are many monesteries on the way where you can make a halt.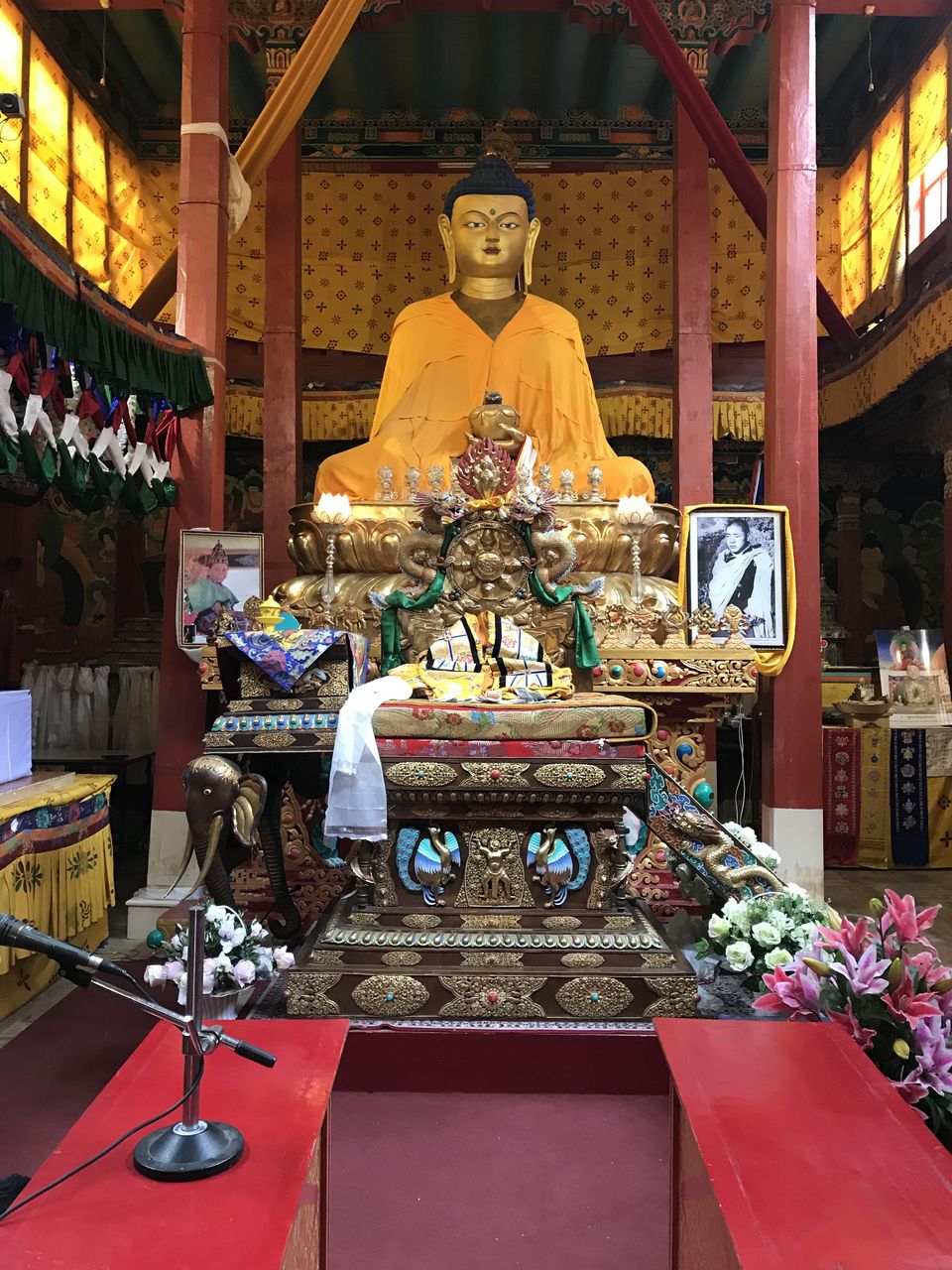 Yes on the way back from Hemis, you must make a stop at Secmol School, India's top eco-friendly school that is built for the Ladhakhi children to learn their culture along with the academics. It is well recognized by international organisations for being one of the best eco-friendly schools, which uses sustainable resources for its operations. The teachers are volunteers and they love what they do. There is a hostel for under-privileged children who are well looked after by the wardens. There are no visitation charges but we can certainly make our own contributions.
On the last day of our vacation, we kept it very relaxing. We certainly rode through the NH-1 and went up hills and even made a stop at the Sangam Valley, which is about 50 Kms from the main city. Again a 2 hours ride but worth every second.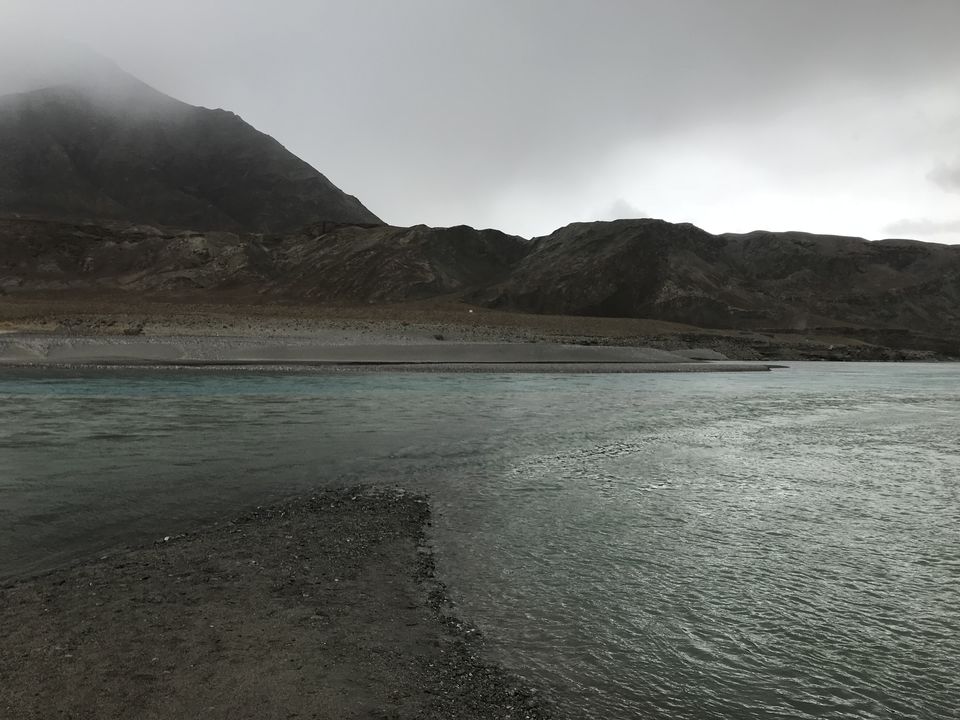 Sangam Valley is a confluence of Zanskar river and Indus River. It was so chilly, windy and even started pouring.
One more place we visited on our final day of vacations was Gurudrwara Pathar Sahab. It is on the way to Magnetic Hills and has its own beautiful story. At this sacred place, Guru Nanak made his abode when he was travelling the entire Northern Place. The Gurudrwara is built around the rock (pathar) that a monster threw at Guru Nanak to kill him. The rock was bent but it could not harm our Guru.
In the evening, we also went to Shanti Stupa. When you are in Leh, you will see many stupas and all of them are peaceful places, where you will definitely find solitude.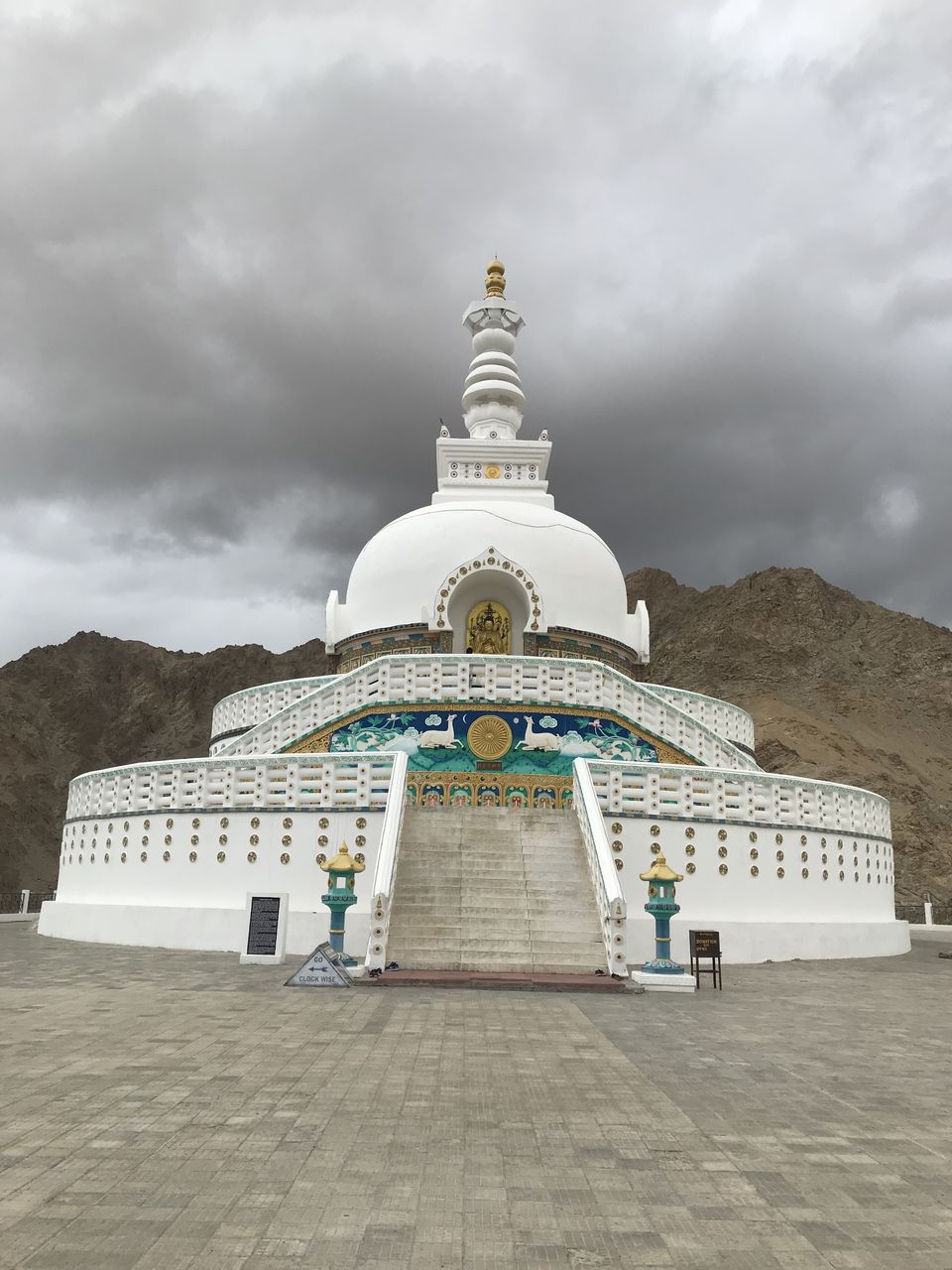 This brings me to the end of our trip to Leh-Ladhakh. Travelling makes you a storyteller. You just pack your bags and leave. This mother Earth is so beautiful that you will return with your own set of stories. Just swift through the places with your open arms.
Frequent Searches Leading To This Page:-
best time to visit leh, leh holiday tour packages, top leh tour packages with family, top leh tour packages with price, budget trip packages for group to leh, things to do in leh, leh ladakh tour packages itinerary