While Delhi is still welcoming summers, we've got the perfect suggestion that's going to peak the mercury to its highest this May! Cuddll is organising an event that the city has never seen before— an All Girls Anti-Sanskari Pool Party. This party is going to be everything subversive, daring and exhilarating, and you definitely don't want to miss it. In fact, the very name of the event is so exciting that we cannot keep calm!

The Event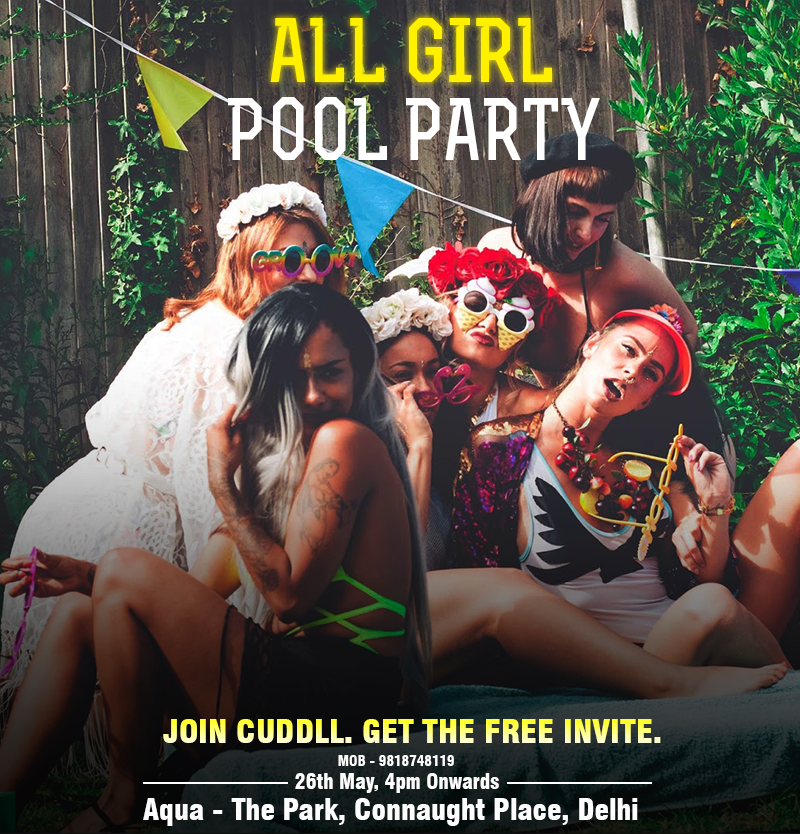 At this pool party, leave the baggage of your fears and inhibitions behind, and dive head-in into an ultimate rager. This party offers everything you need to experience at least once in your life; yes girl, let that imagination run wild!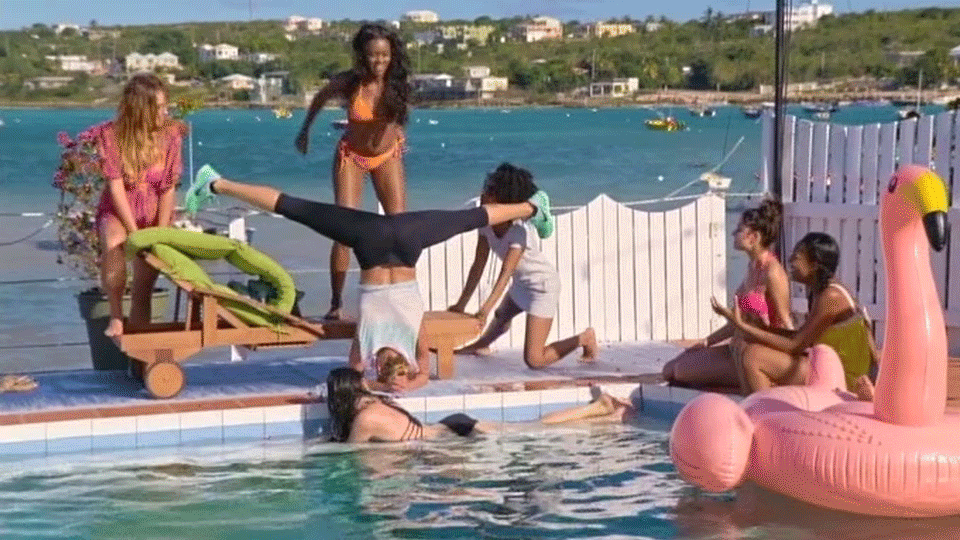 It gets even better because you get to have this experience of a lifetime with your girlfriends, new girls from around town and the best of Instagram influencers and YouTubers.
With the perfect intoxicating ambience of the event, you are sure to have the time of your life, make interesting friends and find awesome connections. So grab that over-the-top dress, the swimsuit that's hiding in your closet, put on your high-heels, unleash the party queen in you and slay this event with your magic.
The party begins with slip-slide dip which is a slide that will zoom you right into the pool: talk about making a memorable entrance! There's even a water balloon fight by the pool and, wait for it... a drunk water-walk that's going to test if you can catwalk after a bazillion drinks!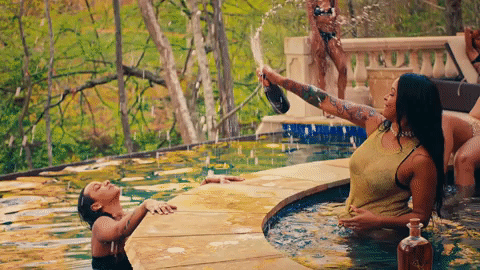 While the fully stocked bar will lift your spirits higher, the DJ and a live rock band will add the perfect beats to this coming-of-age experience. Moreover, there are going to be zesty performances like ramp walks by body builders, a steamy rain-dance, an amorous dance mob and of course, a bizarre photo-booth to match the vibe of this event.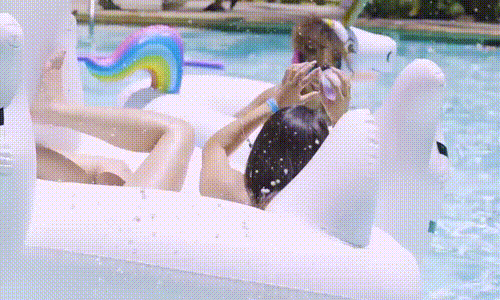 This anti- sanskari pool party is the right amount of spicy to add to your life. With the sin-city right at your doorstep, treat this event as a prep for the Vegas trip you've been planning with your girlfriends since forever.
Who Can Attend this Rager?
Boys cannot have all the fun, so this is an event open exclusively for ladies aged 22-40.
Why Should You Go For It?
Meeting strangers through an app is the trend of today's age, but let's face it, online dating is kind of 2015. If you're someone who is still recovering from ghastly online dating encounters, this event is just right for you as it redefines online to offline experiences. With this event and the Cuddll app at hand, you can social interact with like-minded people through similar events and hangouts, helping you build a network wherever you travel to.

Where and When:
This legendary event will be hosted at,
Aqua, The Park in Connaught Place, New Delhi on 26 May, 2018 from 4pm-11pm!
How To Register?
The exciting news is that if you're lucky enough, you don't have to spend a penny to attend this event. All you have to do is download the Cuddll App here, invite 10 of your girlfriends to join Cuddll, and you will win a free pass into this epic party!

To buy passes (₹3000 per person, all inclusive), contact +919818748119
Sorry boys, you aren't allowed this time, but keep your eyes on Cuddll's Facebook Page for an upcoming beer chugging event and a chance to win IPL match tickets! Also, all of you from Mumbai and Bangalore who've been reading this with maximum envy, Cuddll's sensational party is coming to your cities soon!
So what are you waiting for? Download the app, get clicking and see a world you've never seen before! Hurry, only a limited passes available!
Know of more such exciting events happening around the town? Tell us about it on Tripoto here!