Being a nature photographer I am a regular visitor of Okhla Bird Sanctuary, better known as OBS. The Okhla barrage is a large grassland touched by Yamuna river, hence it's home to more than 3oo different species of birds.
I first checked out this place in December 2014 and since then its one of my favorite local birding destinations and it certainly evolved my love for bird photography, in particular.
Birds to look out for
(January-March)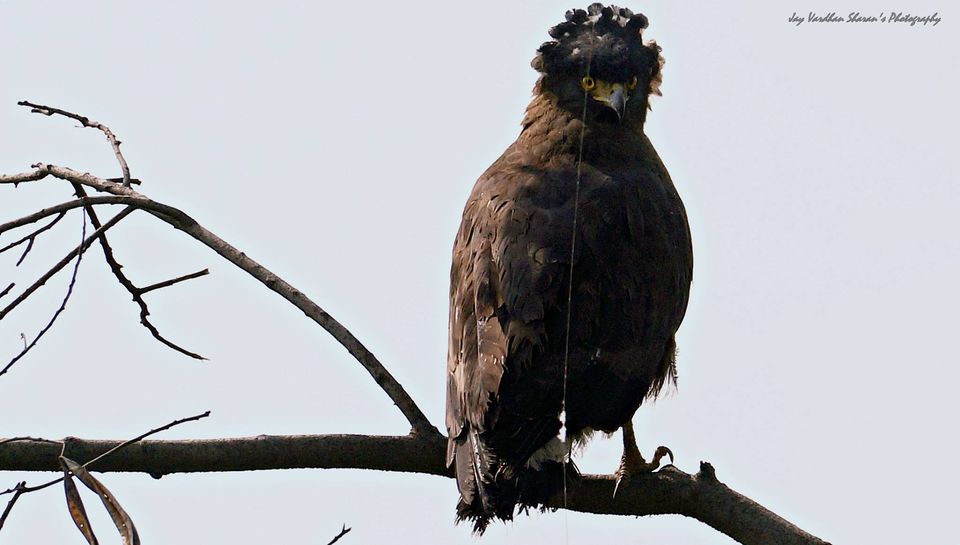 Spotting a black kite is very common in Delhi, but when you spot an eagle, the king of birds; it's probably the best feeling you will ever get. This Crested Serpent Eagle was clicked in late February this year and was at a distance of mere 10 feet. Other rare raptors like Osprey and Buzzards can also be sighted along with variety of Jacanas, Golden Oriole, Weaver Birds etc.
(April-June)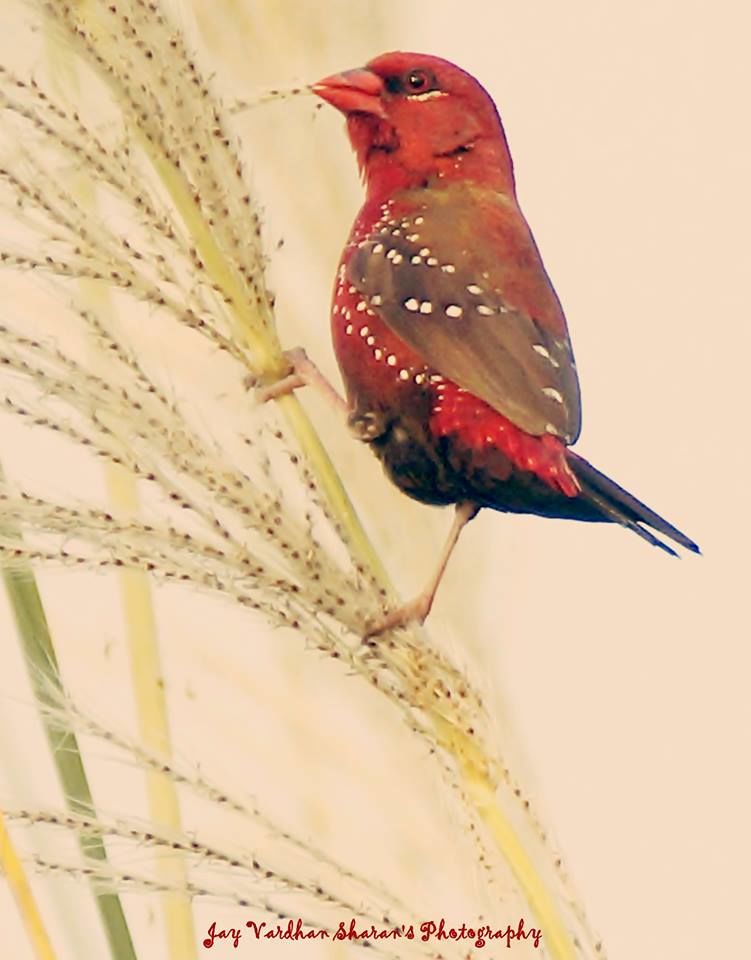 Summer season gives you an opportunity to click birds in the golden hour. There are plenty of little birds in the mighty OBS! Warblers, Chats, Robins, Bluethroat etc can be clicked at any point of time. But, what really attract bird lovers at this point of time are the variety of Finches. The Red Munia, or Strawberry Finch (in the picture above) remains one of the top attractions, followed by Siberian Stonechat, Rosefinch and Scaly Breasted Munia.
(July-September)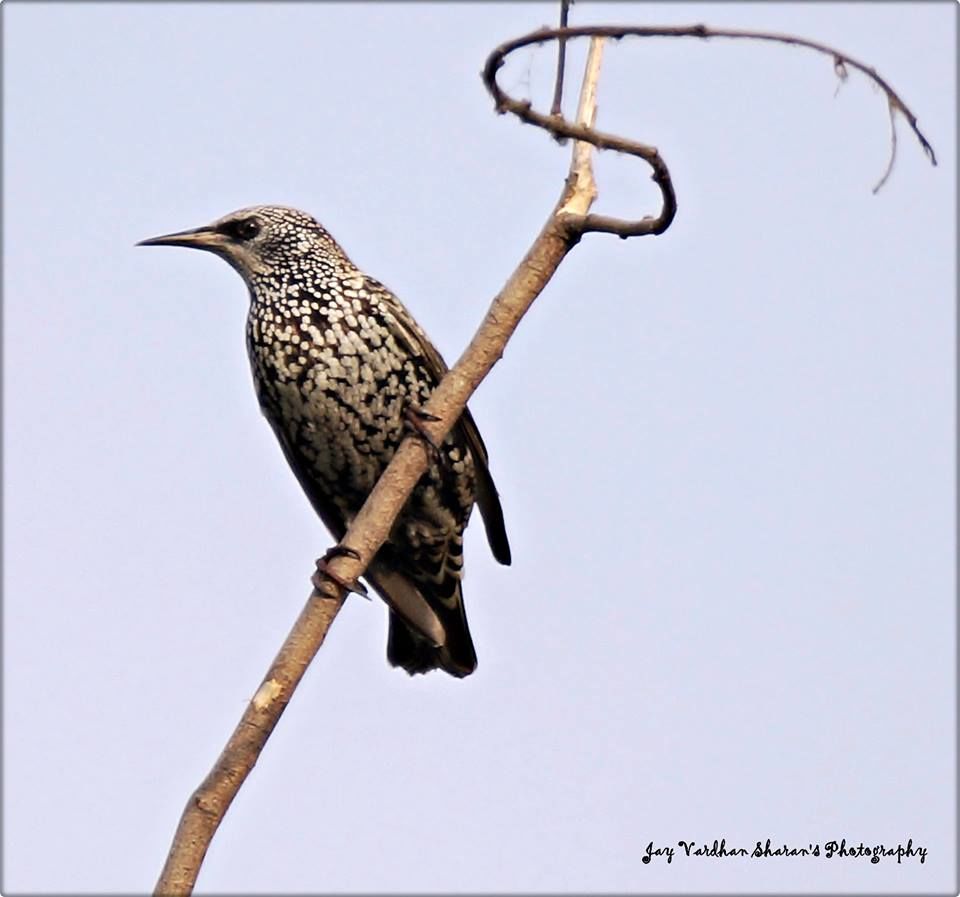 Once monsoon is over, this place can be visited again to capture variety of cookoos and water birds like Sandpipers, Stilts, Ibises, Storks, Crakes, Pelicans, Egrets, Darters, Cormorants, Ducks, Moorhens, Waterhens, Herons, etc. If you're lucky enough you can click the Common Starling (in the picture), which actually isn't so common.
(October-December)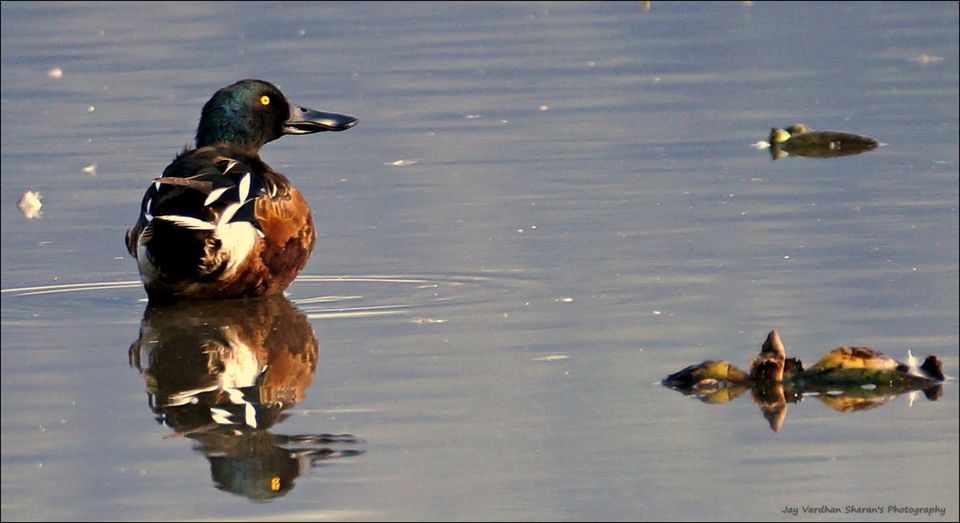 Finally comes the winter season and it's the time when you can click migratory birds like bar headed geese, northern shoveler (in the picture above), pied avocet, godwits, comb ducks, cotton pygmy geese, greylag geese, little grebe, eurasian teals and coots etc. Wagtails (White, Yellow and Citrine) can also be clicked.
24*7*365 Birds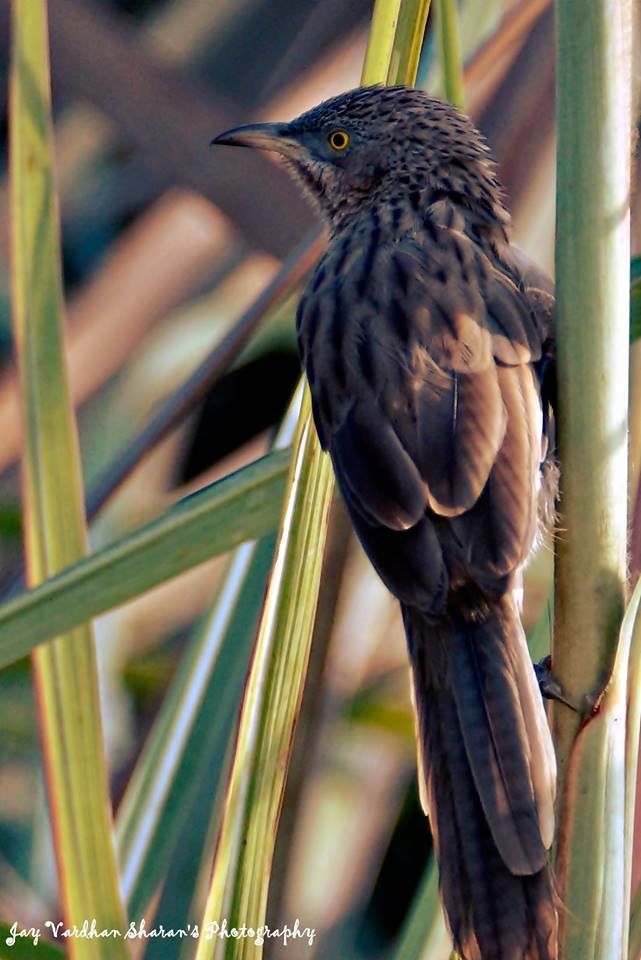 In order to capture birds, you need to have patience and a good eye. Based on my frequent visits and experience, am putting up a list of birds that can be spotted at any given time in OBS. Rose Ringed Parakeet, Rock Pigeon, House Crow, Jungle Crow, Long Tailed Shrike, Striated Babbler (in the picture above), Common Babbler, Wren Warbler, Yellow Bellied Prinia, Pied Bushchat, Magpie Robin, Indian Robin, Bluethroat, Black Drongo, Shikra, Greater Coucal, Collared Dove, Laughing Dove, Common Mynah, Pied Starling, White Breasted Kingfisher, Brown Headed Barbet, Peacock, Black Kite, Purple Sunbird, Yellow Footed Green Pigeon, Green Bee Eater, Indian Spot Billed Duck, Cattle Egret etc (Forgive me if am forgetting to put any other species).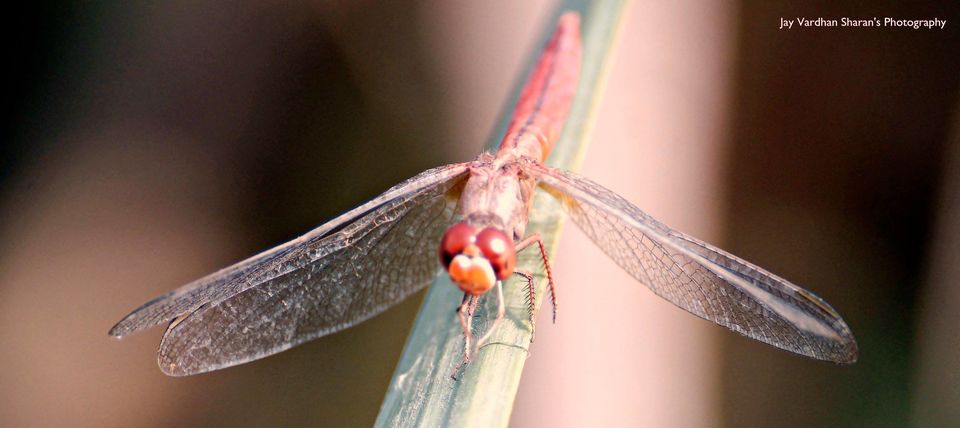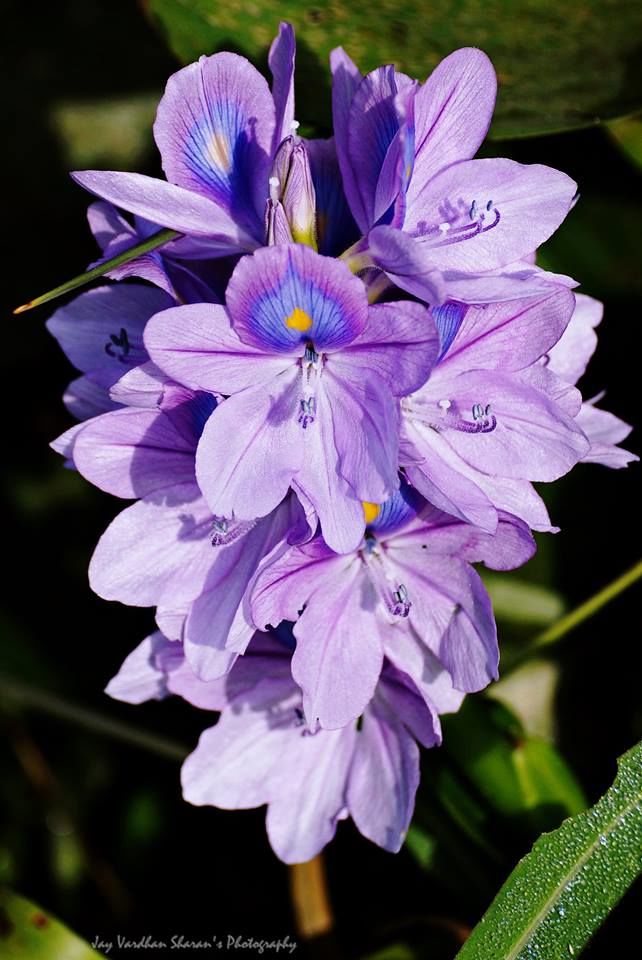 Last but not the least, OBS offers home to many flowers (in picture, Water Hyacinth) insects (in picture, Red Veined Dragonfly) reptiles and cattle animals. Overall this place is underrated but once you give a visit you will never come out disappointed.