Young Indians are one of the most eager travellers in the world, and lately their interest has been moving in the direction of bird watching. Flocking to several bird sanctuaries in India, more and more people are now learning the art of appreciating our winged friends.
Fortunately, there are over 50 bird sanctuaries in India, giving enough exploratory ground to experienced as well as beginner bird watchers.
If you are starting out or wish to explore further than your favourite spots, check out our list of the most interesting bird sanctuaries in India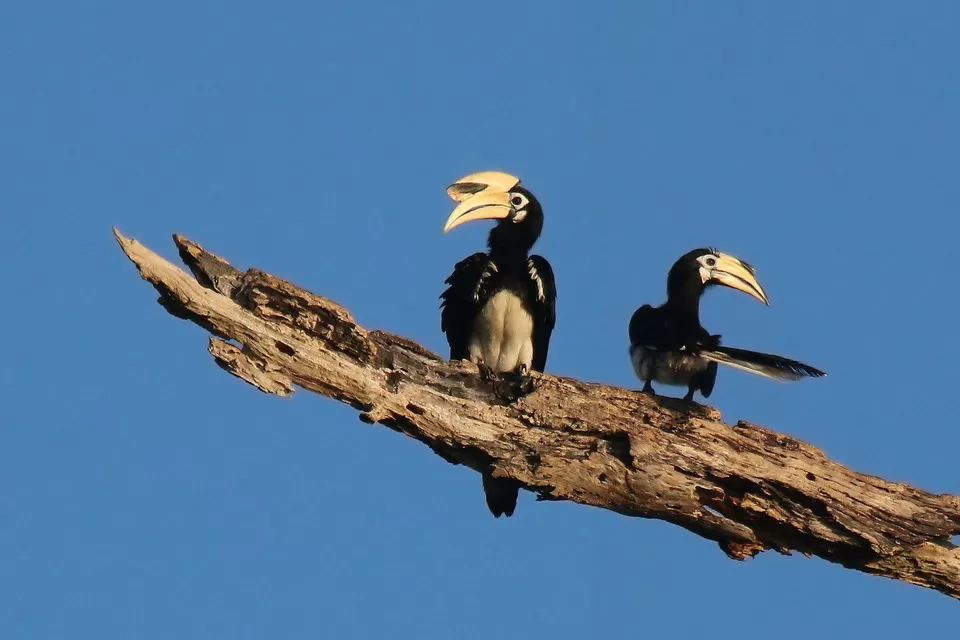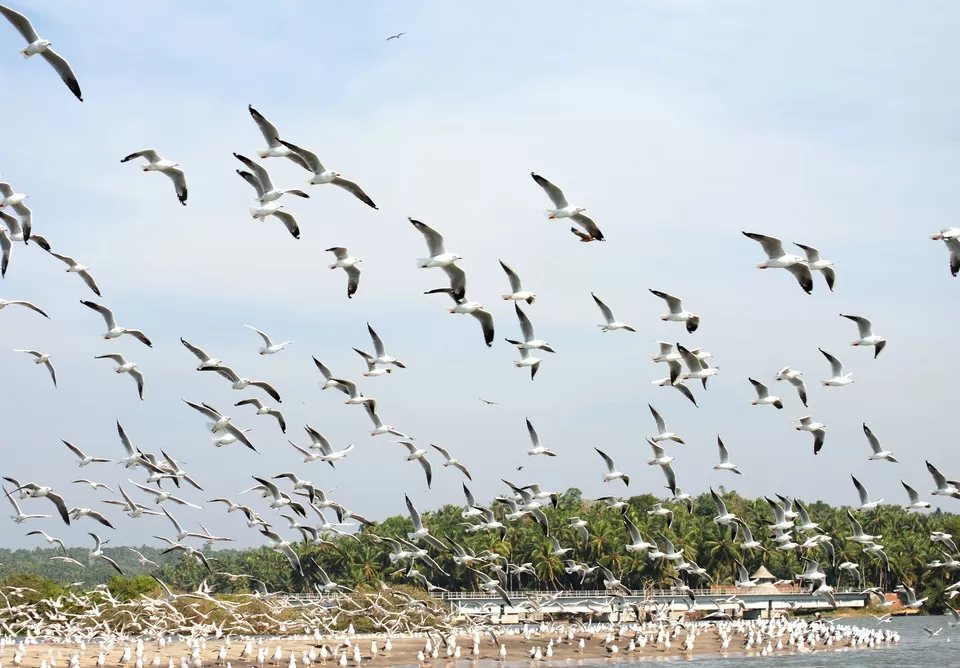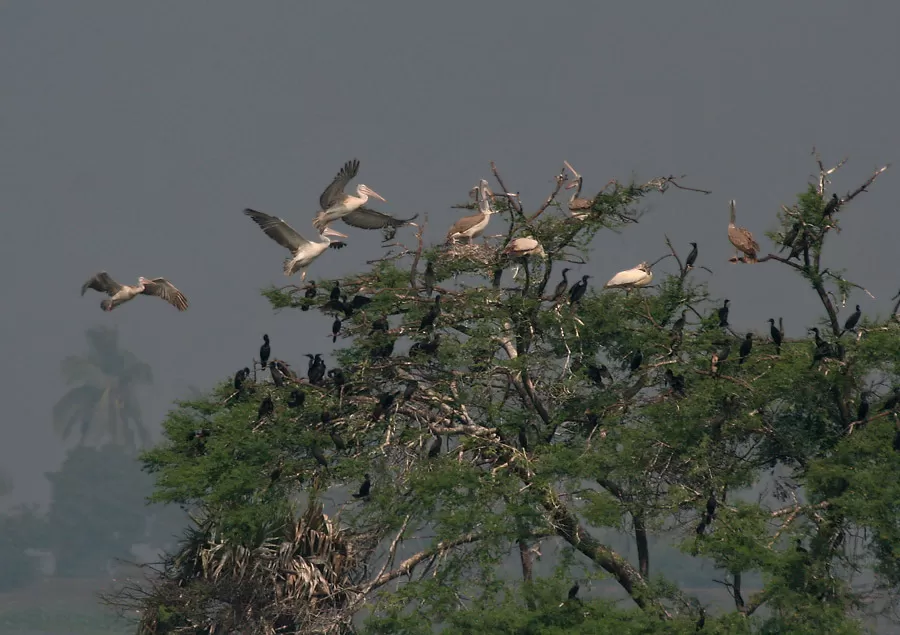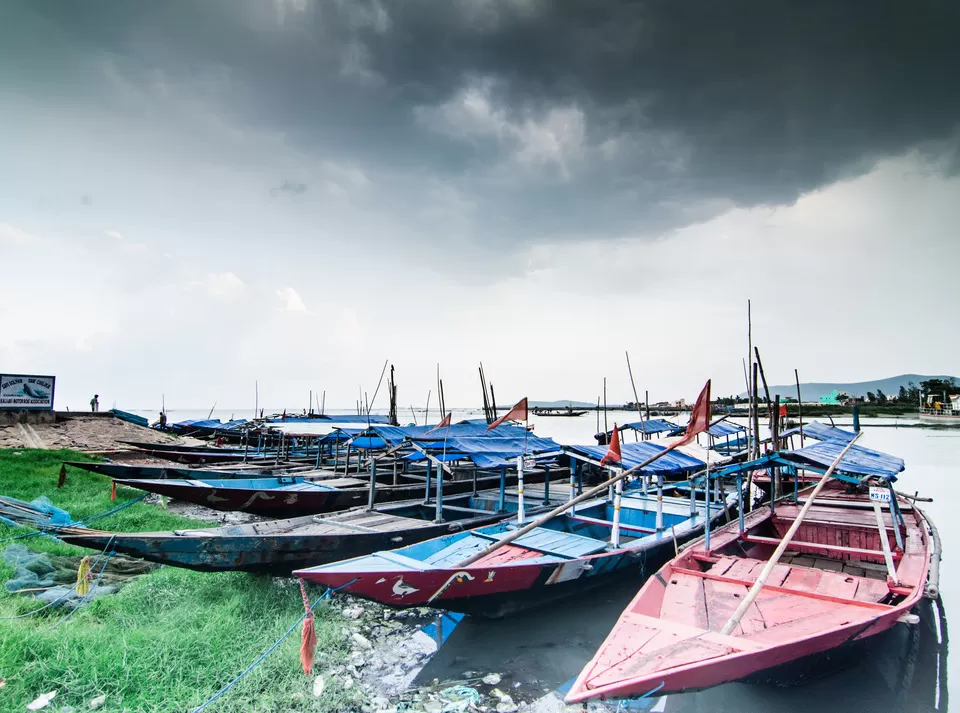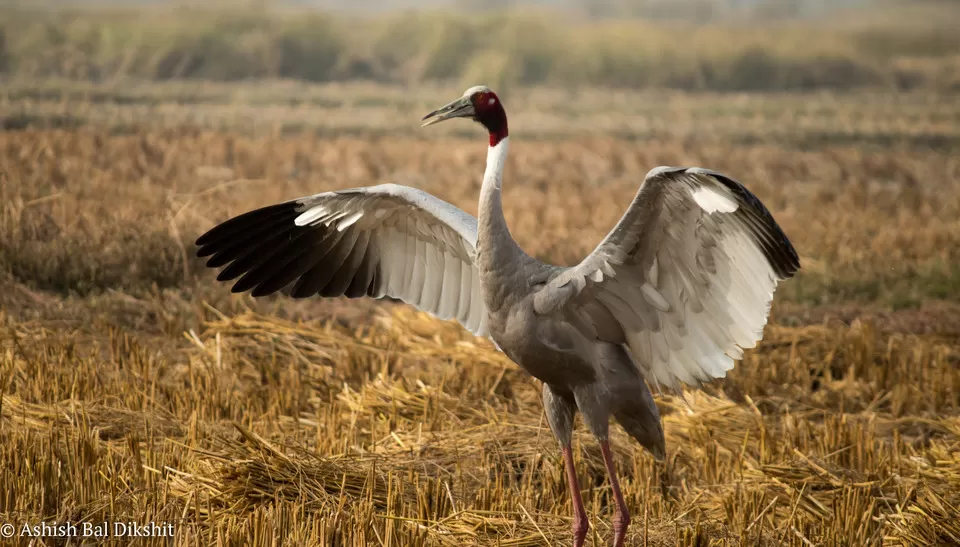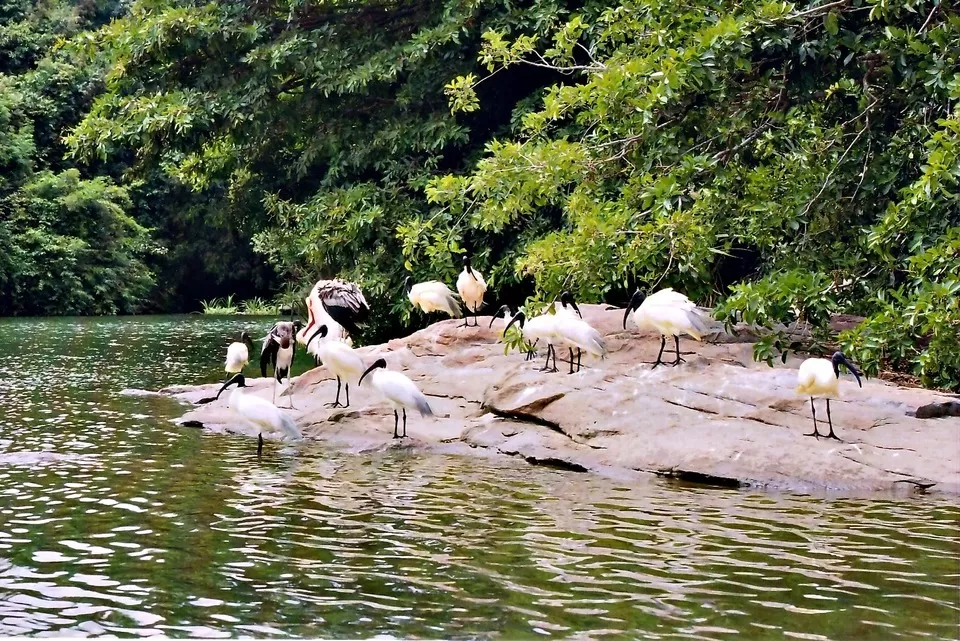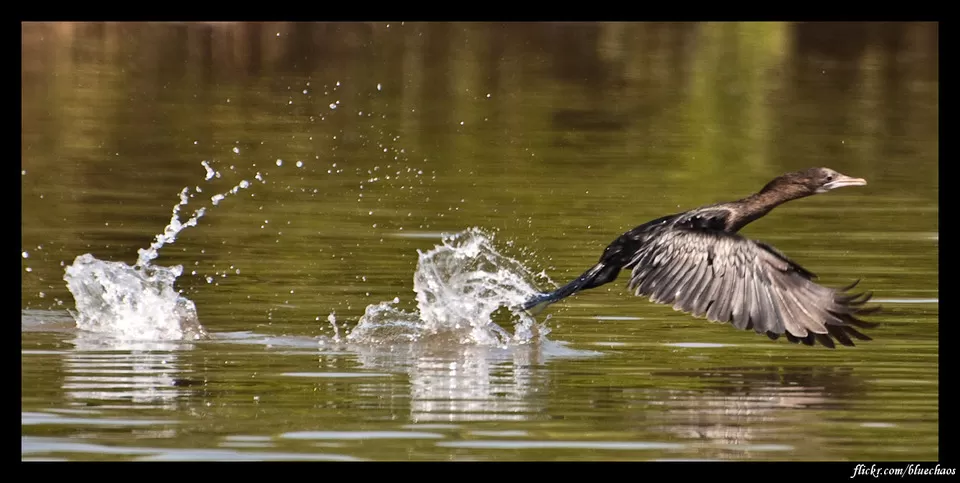 Named after India's greatest ornithologist, Dr. Salim Ali bird sanctuary in India is located at the tip of the Chorao Island on the Mandovi River in Goa. Just a ferry ride away from Ribandar, the mangrove forest of the sanctuary is a great place to spot exotic migratory birds during the winter season when they fly down from high-altitude places and freezing climate.
Birds found: Striated Heron and Western Reef Heron. Other species that have been recorded include the Little Bittern, Black Bittern, Red Knot, Jack Snipe and Pied Avocet.
Best time to visit: October to April
Kutch Bustard Sanctuary
Where: Gujarat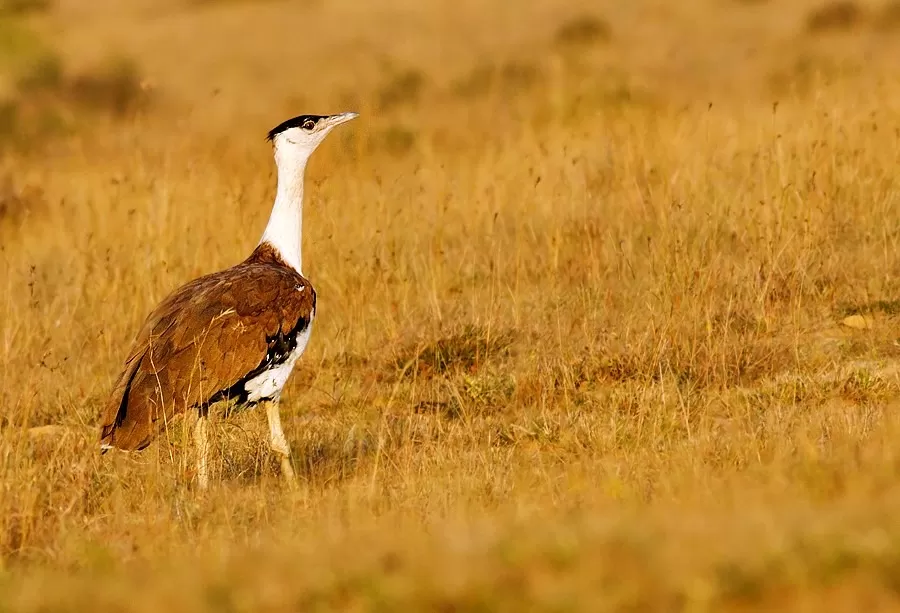 The Great Indian Bustard was once the subject of fascination, wonder and immense appreciation by ornithologists around the world. But due to degrading climatic conditions, increasing urbanisation and impunity on hunting activities, there are only 1,000 Indian Bustards left in the world. This bird sanctuary of India is home to 30 of the remaining number. Locally known as "Ghorad", the Indian Bustard is essential to the desert ecosystem and is kept under intense caution and care by the authorities here.
Birds found: Harriers, Common Cranes, Black Partridges (Local Name: Kalo Tetar), Sand Grouses, Black and Grey Francolin, Spotted and Indian Sandgrouse, Quails, Larks, Shrikes, Coursers and the Imperial Eagle.
Best time to visit: July to November
Situated in Meghalaya, the Lengteng Wildlife Sanctuary is one of the only bird sanctuaries in India at a higher altitude. The alpine forest is home to the second highest peak in Mizoram as well as a variety of rare birds. The sanctuary shares its border with Myanmar and is one of the only bird sanctuaries in India that is densely covered by an evergreen forest. Summers are the best time to come for bird watching here, as local birds fly down to warmer areas in other parts of India during winters.
Birds found: Dark-rumped Swift, Grey Sibia, Mrs. Hume's Pheasant, Grey Peacock Pheasant, Oriental Pied Hornbill, Rufous-bellied Eagle White-Naped Yuhina and Blyth's Tragopan
Best time to visit: April to July
The Vembanad Lake in Kumarakom is a favourite haunt for an array of birds, animals and small mammals. The lake provides a unique ecosystem that supports migrating birds to the fullest. As one of the most popular bird sanctuaries in India, Kumarakom Bird Sanctuary provides several other activities other than bird watching. The banks of Vembanad Lake is home to several local birds, but transforms into a colourful spectacle during winters when birds from far away lands migrate here.
Birds found: Waterfowl, Cuckoo, Owl, Egret, Heron, Cormorant, Moorhen, Darter, and Brahminy Kite and Migratory Siberian Crane.
Best time to visit: Throughout the year
Bankapura Peacock Sanctuary
Where: Karnataka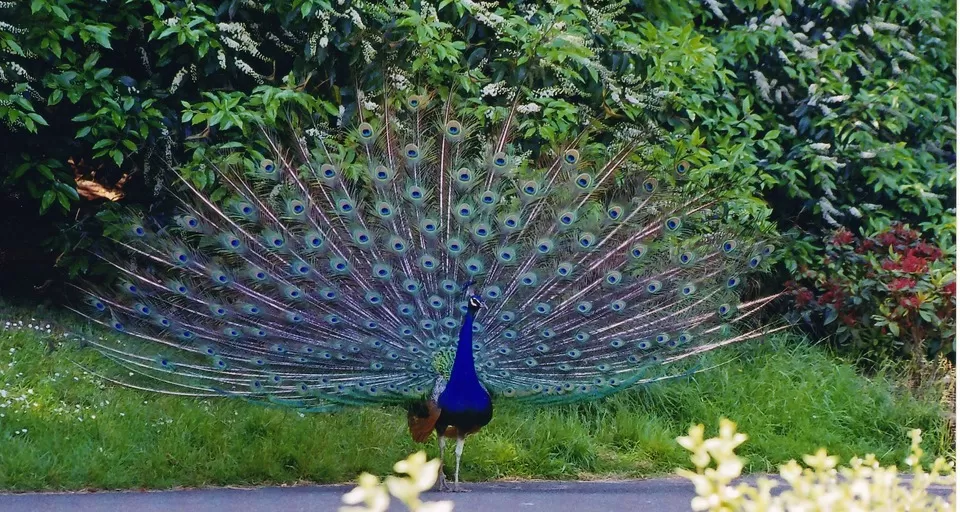 Bankapur Peacock Sanctuary is one of the only two bird sanctuaries in India especially for the Indian Peacock. The sanctuary is situated inside the premises of the Bankapura Fort, as the fodder grown here for local bulls, serves as the ideal habitat for peacocks. Peacocks and peahens find the area to be perfect as a breeding ground, leading to this small bird sanctuary in India being home to over 1,000 beautiful peacocks.
Birds found: Woodpecker, Great-horned Owl, Babbler, Magpie, Robin, Green Bee Eater, Nightjar, Spotted Maina, Paradise Flycatcher, Indian Robin, Spotted Dove, Parakeets, Kingfisher.
Best time to visit: July to November
Suchindram Theroor Birds Sanctuary
Where: Tamil Nadu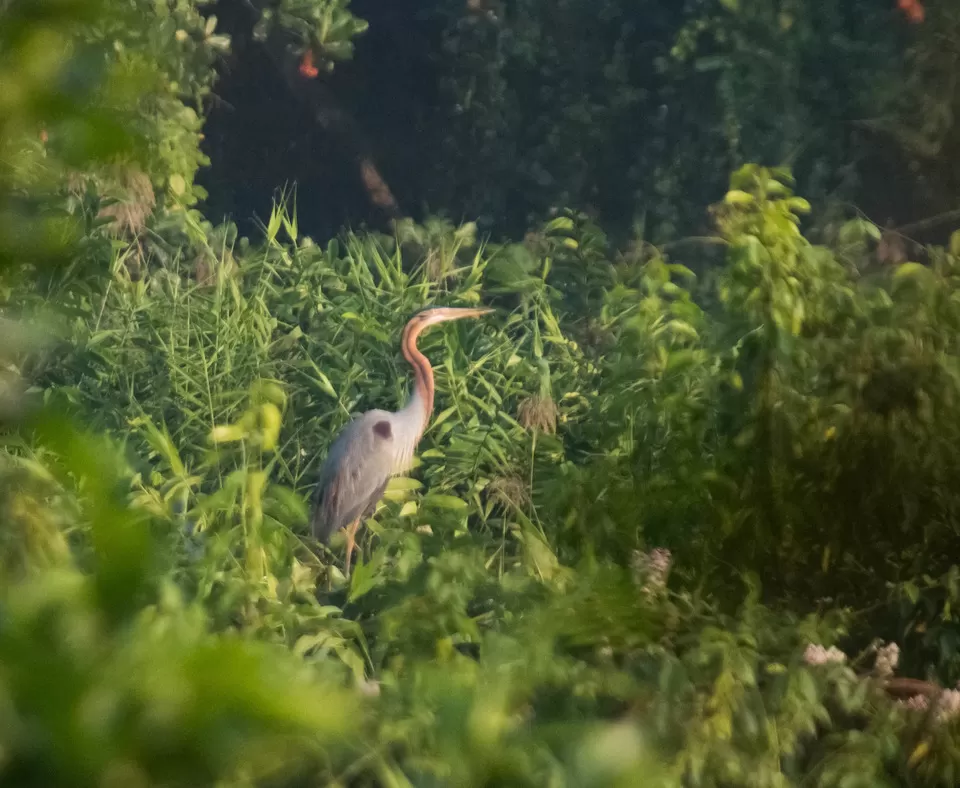 The wetlands of Suchindram Kulam come together to form this bird sanctuary in India that is situated in the far-southern city of Kanyakumari. Popular as one of the largest bird sanctuaries in India, Suchindram Theroor Bird Sanctuary takes upto two-thirds of the entire area of Kanyakumari District as it is made up of 2,058 freshwater wetlands or ponds. In fact, the district is widely known as the 'District of Ponds'. This unique terrain serves as the perfect home to water birds such as the near-threatened painted stork and spot-billed pelican.
Birds found: Cattle Egrets, Great Cormorants, Darters, Purple Swamphen, Bronze-winged Jacanas, Pied Kingfisher, Brahminy Kite and Marsh Harrier.
Best time to visit: October to March
Tucked between the majestic rivers, Krishna and Godavari, is one of the largest lakes in India. Kolleru Lake or the Kolleru Bird Sanctuary, with its fascinating ecosystem is a treasure of bio-diversity. This freshwater lake is the livelihood of several fishing communities as well as a wide species of flora and fauna. Though the lake has been suffering at the hands of encroaching urbanisation and pollution, efforts are being made to protect the home of over two million migratory and local birds.
Birds found: Red-crested Pochards, Blackwinged Stilts, Avocets, Common Red Shanks, Siberian Crane, Ibis and Painted Storks.
Best time to visit: October to March
The wetlands of Chilika Lake, are more than just one of the largest bird sanctuaries in India, they are also the country's largest coastal lagoon which has been supporting human communities and rare species of birds and plants for centuries. The Chilika Lake sustains not just 132 villages by its resources, but is also the largest winter home to migratory birds on the Indian subcontinent. A rough estimate accounts that there are over 162 species of birds in the wetlands of Chilika Lake, but during winter this number grows manifold as rare birds from higher altitudes such as Siberia and the Himalayas, fly down here for food and shelter.
Birds found: White Bellied Sea Eagles, Greylag Geese, Purple Moorhen, Jacana, Flamingos, Egrets, Gray and Purple Herons, Indian Roller, Storks, White Ibis, Spoonbills, Brahminy Ducks, Shovellers and Pintails.
Best time to visit: October to March
Wish to visit a bird sanctuary in India without stepping too far from the city, then Dhanauri Wetlands should be where you go next. Just 60km from Delhi, this bird sanctuary is a must for every beginner bird watcher. Surrounded by the villages of Thasrana and Dhanauri, this sanctuary is home to over 133 species of migratory and local birds. The 50 acres of marshy terrain surrounded by fertile agricultural fields provides an ideal breeding ground for the Sarus Crane, for whom ornithologists gather here from all over the world.
Birds found: Sarus Crane, European Roller, Bristled Grassbird, Pallid Harrier, Montagu's Harrier
Best time to visit: December to April
This bird sanctuary in India is located near the town of Vaduj in Maharashtra and is a typical ecosystem of fertile wetland. The shallow water of the terrain makes Mayani Bird Sanctuary an ideal home for aquatic birds who find abundance of food in the area. The availability of small fishes, insects and crabs throughout the year is also the reason why birds from as far as Siberia migrate here during winter.
Birds found: Northern Shoveller, Stork and Kingfisher Are Also Found at the Sanctuary. Other resident and migratory bird species in the winter season include: Coot, Brahminy Duck, Black Ibis, Painted Stork, Common Spoonbill,
Best time to visit: October to March
Not much of a bird watcher? Then how about A Literal Encyclopedia To Exploring 11 National Parks Of India On Foot.