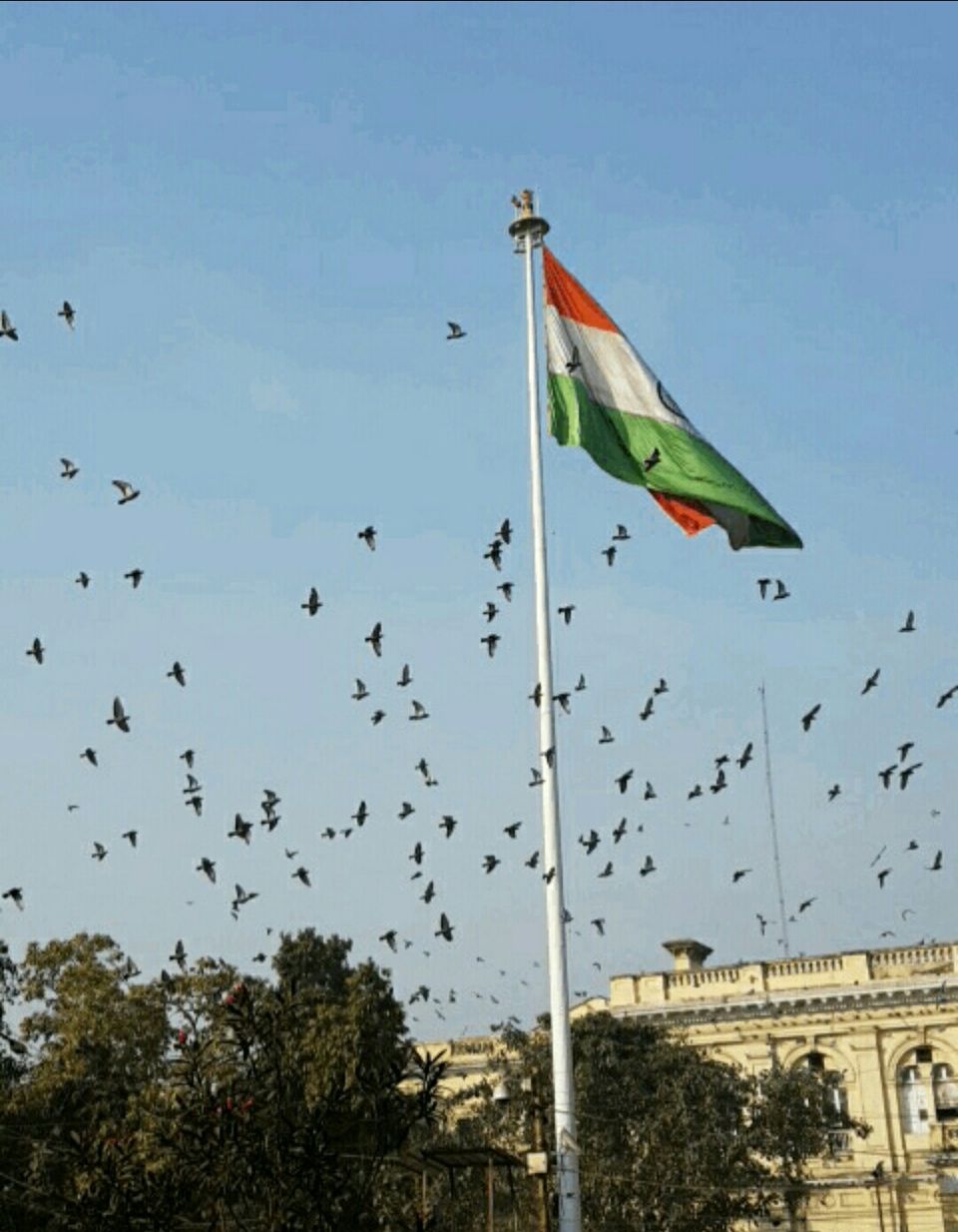 Love food? Just head straight to Chandni Chowk! Old is gold might be a saying but this place makes it visual. God! Come taste some! The best of culinary experience happens in this part of Delhi, called Chandni Chowk. So, on this exceptionally fortunate day, we got our luck of tasting these super delicious heavenly food spread all across the galis of Chandni Chowk. Crowded as always, it is never a problem for any food lover to skip this heaven of food for any reason. Cold winter's being hot food's best friend, we started our food trail on a cold December morning.
Heading to this place in Metro is the best available option as it's highly crowded for any vehicle to be parked. Based on our food itenary, our first stop was Daulat ki chaat, which is a concotion of milk & cream, superbly famous and is only available in winters. This heavenly dessert, called chaat but totally unlike other chaats, is a romantic affair for your palette. There are many hawkers present in Chandni Chowk selling this amazing "food of the God".
What: Daulat ki chaat
Where: Everywhere and even present in parathe wali gali
From the wallet: 50/- per plate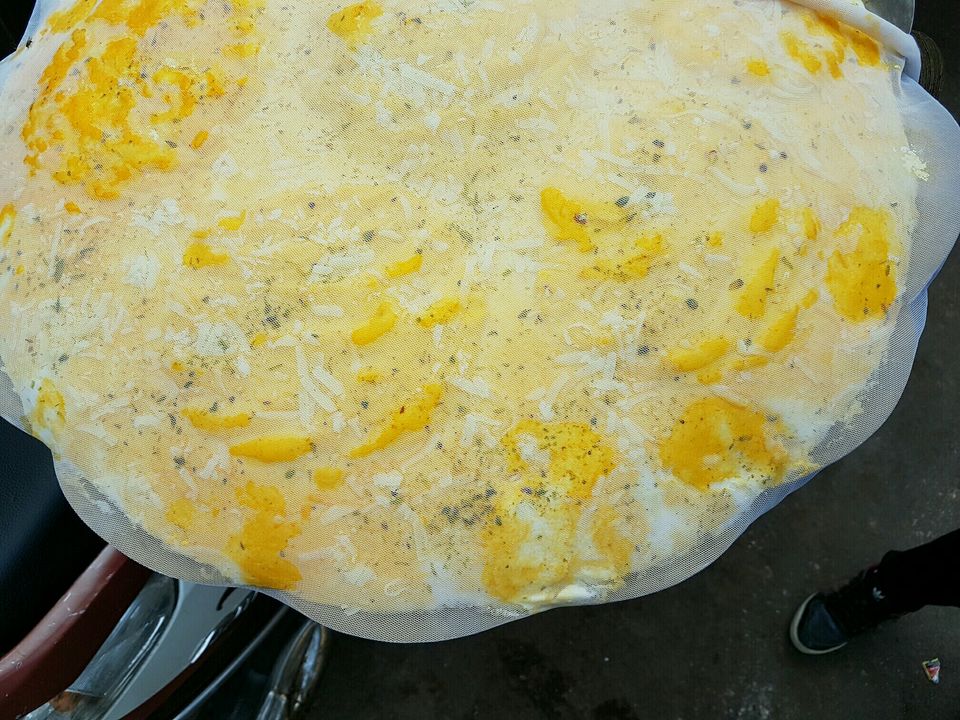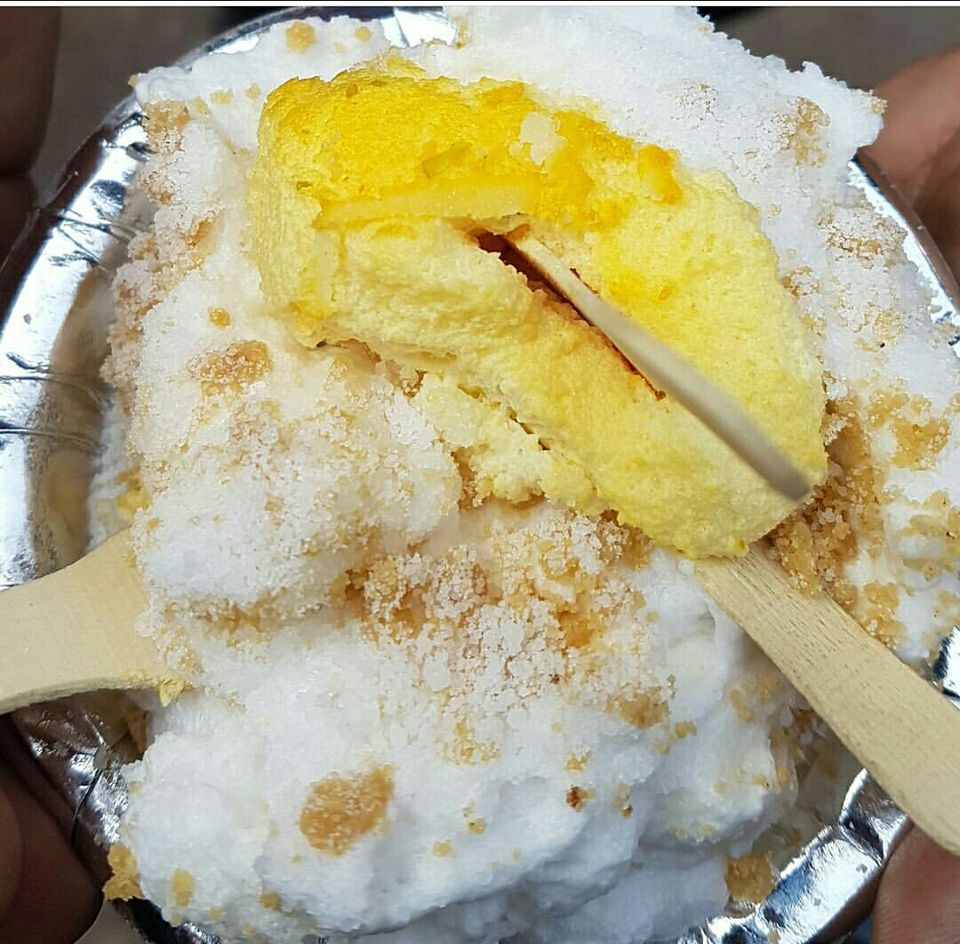 Next item on our food itenary took us inside the very famous & legendary, "parathe wali gali" or "gali parathe wali"(whichever suits you better😉). The best part about this gali, apart from all the legendary parathe wali shops, is the other heavenly delicacies it has to offer. There are many shops to fill your soul with parathas but our aim was to gorge on the parathas from "pt. Gaya Prasad Shiv Charan parathe wala". It took them 15-20minutes, to arrange us a seat. This shop was crazily crowded and there was a long queue outside, waiting for there chance to have some delicious parathas. When our turn came finally, we ordered 2 thalis and since 2 parathas is compulsory for each thali, we selected our try for that day amongst many scrumptious kinds of parathas. They have karela, rabri, badam, kaju, matar, dal, aloo, pyaaz, mix, gobi, methi, khurchan, paneer, papad, soya, mirchi and many more! Woof! Finally, after so much of reasoning, we ordered rabri, dal, matar and paneer (since, we had to try other food as well, but God plz make me eat all at once!). Rabri and khurchan being their USP, we had to try at least one of 'em. So, we tried rabri, and it was so yummy that there is only one word for it- RESPECT! It was that bloody good. The rabri was oozing out of it as it was some magic happening in front of me. The thali was served with aloo ki sabzi, sitafal ki amazing chutney, some kind of meethi chutney with a slice of banana, Hari chutney, another type of aloo ki sabzi and assorted achaar. All other parathas were equally tasteful and worth wanting more.
What: stuffed parathas
Where: pt. Gaya Prasad Shiv Charan parathe wala
From the wallet: 70/- each and since 2 parathas compulsory, so, 140/- per plate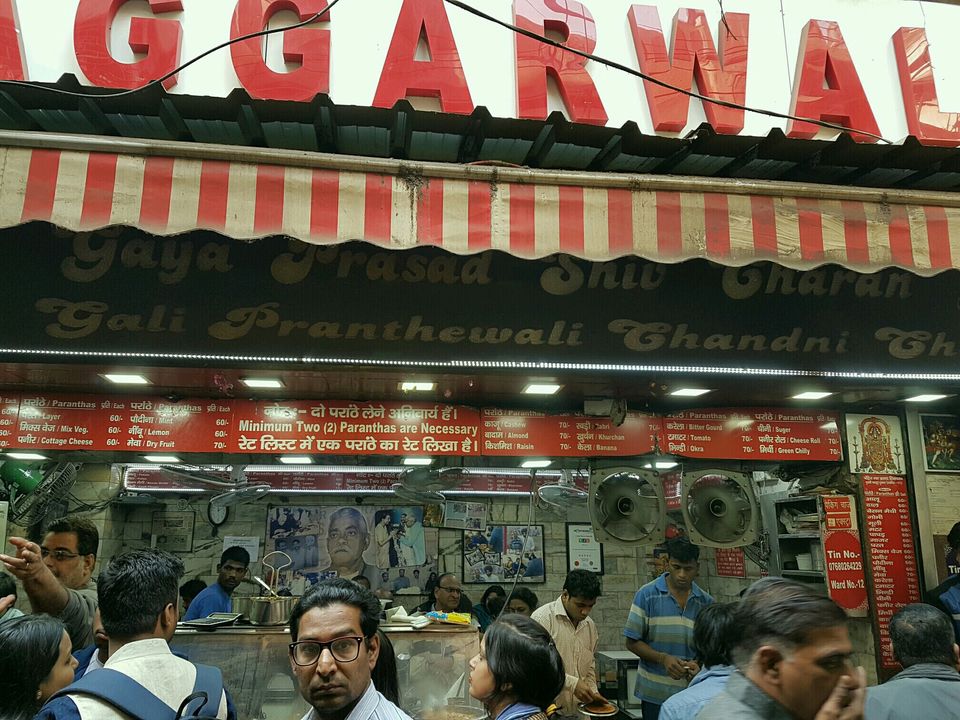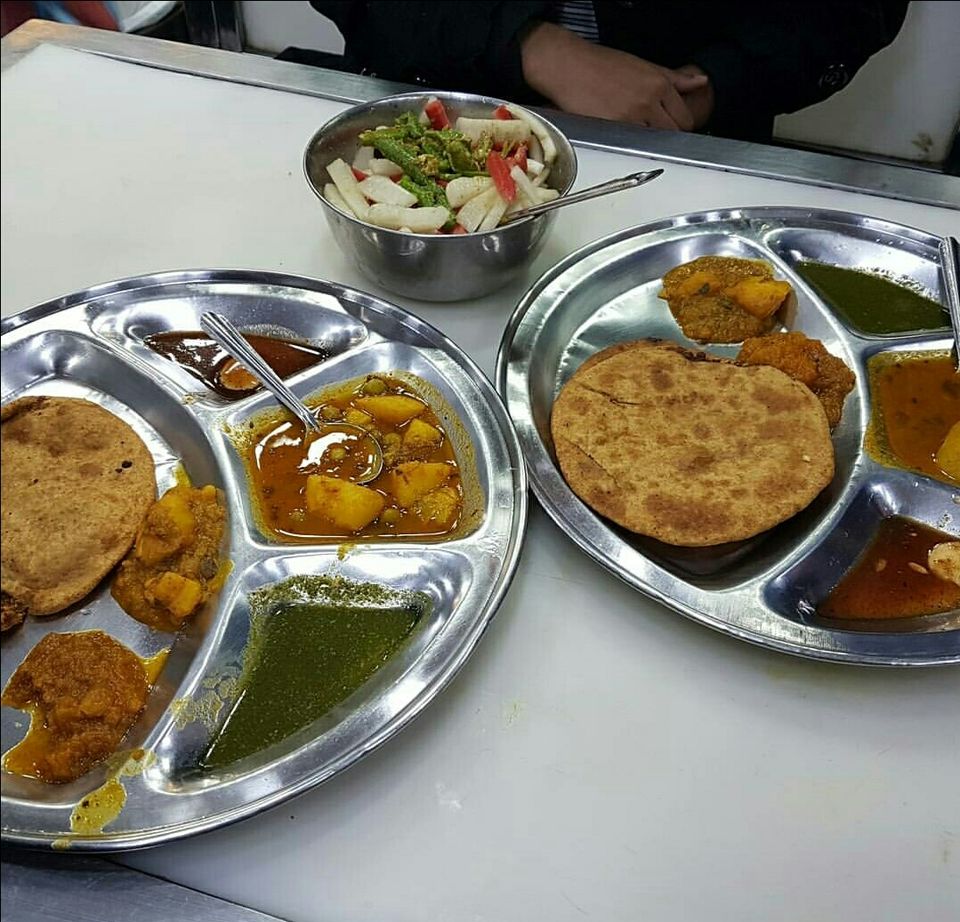 After parathas, our stomach was nearly full, but soul demanded much more.😁😋 So, we started mapping the gali and came across again a legendary shop named "Jung Bahadur Kachori wala" or JB Kachori. This small place of kachori heaven is not easy to digest the fact that it's serving kachoris for ages now. That too superbly delicious!
What: kachori and aloo ki sabzi
Where: Jung Bahadur Kachori wala
From the wallet: 35/- for half plate (1 kachori) and 60/- for full plate (2 kachoris)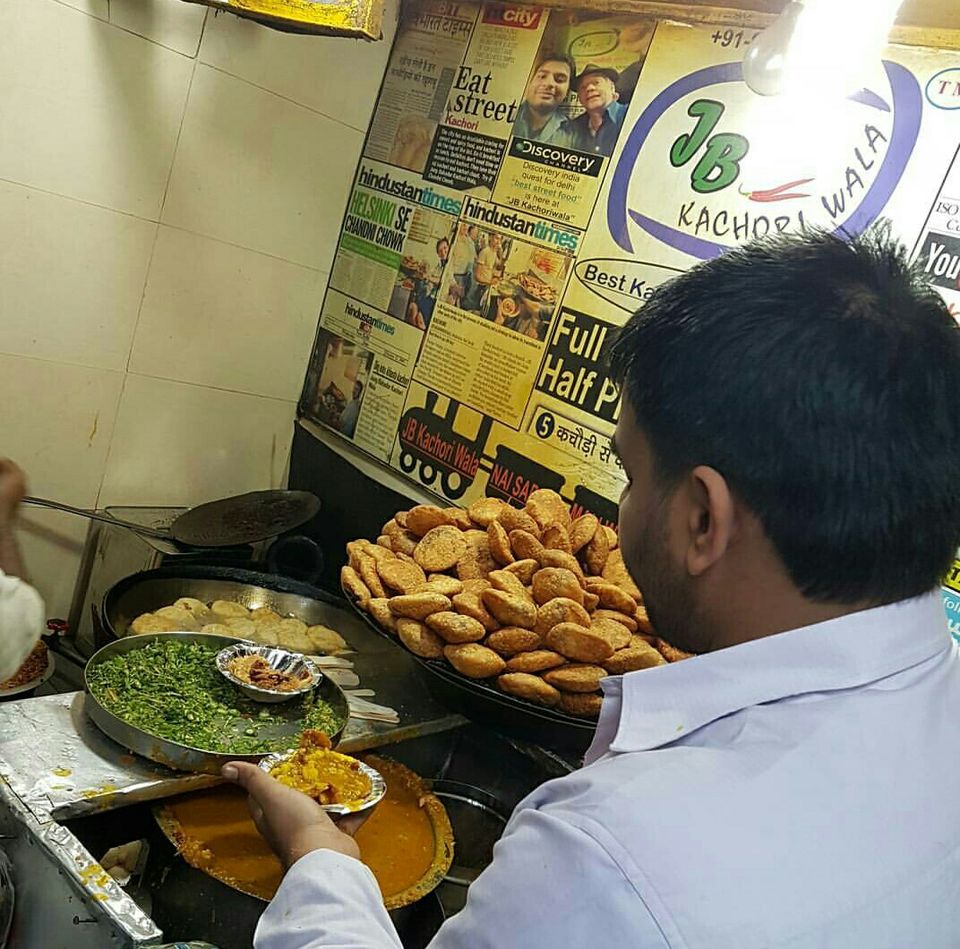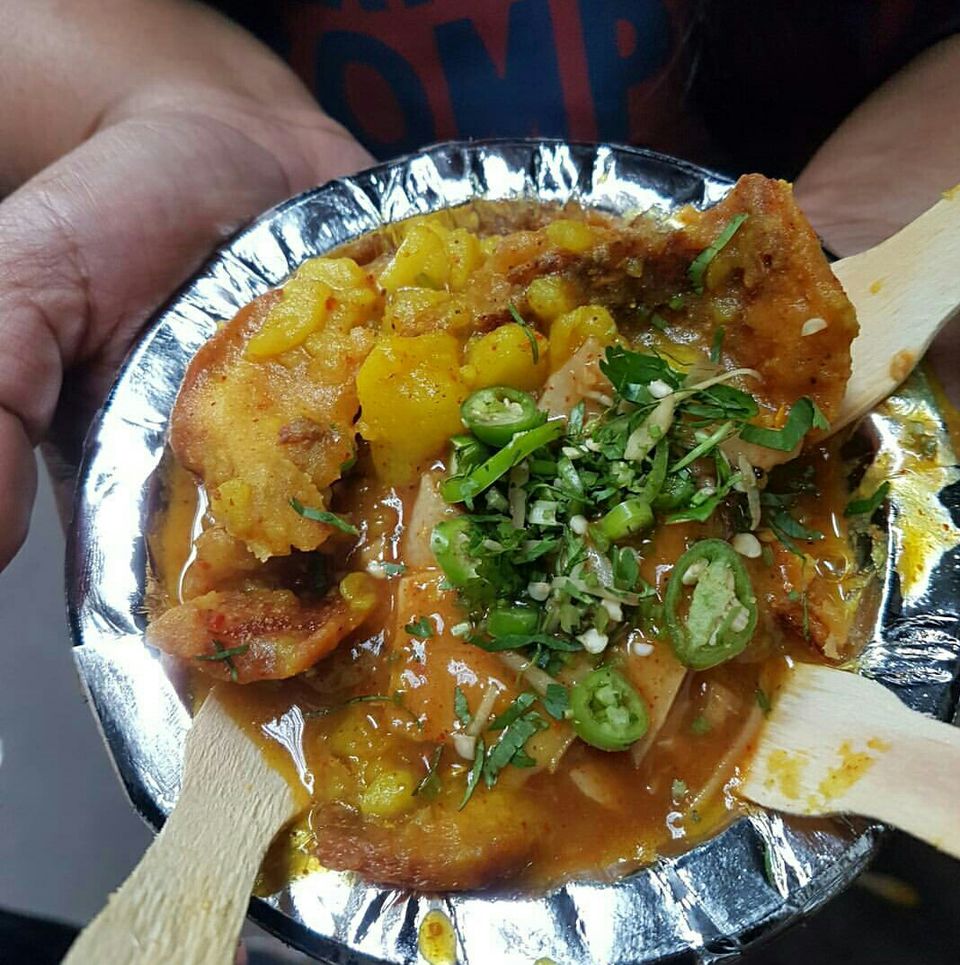 Moving on, we went out of the parathe wali gali and headed towards the Gurudwara in search of more food. On our way to Giani's, we came across a small shop selling Gane ka ras and me being addicted to this sugarcane miracle, ended up drinking a big glass of it. Man! This was one of the best in Delhi, so sweet and perfectly garnished with lemon and mint.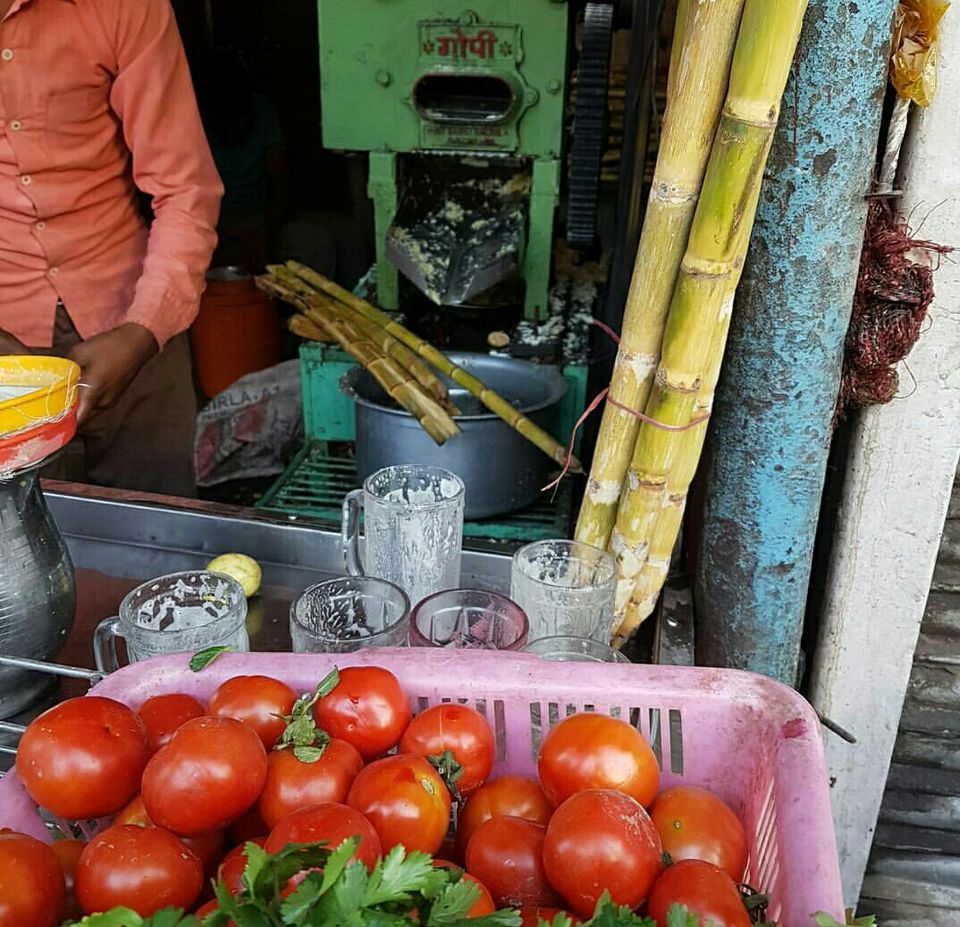 After the pain of not able to drink more, because of the other stuffs lined up to eat, we headed blindly towards Giani's. Reaching there, we had our chance of having an amazing plate of chole bhature (my favourite Delhi food). It was delicious and filled our stomach fully. Finally! 😂
What: Chole bhature
Where: Giani's
From the wallet: 60/- per plate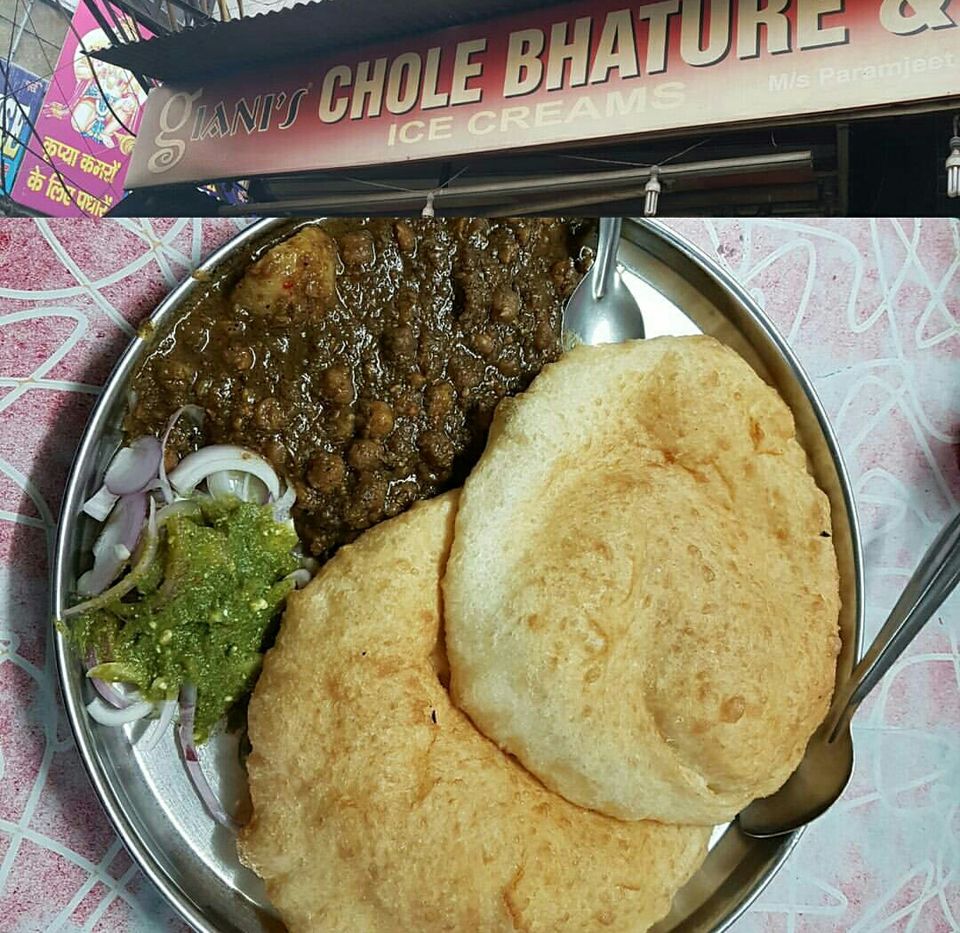 With this ended our amazing food trail of Chandni Chowk. Not to miss any, the naankhatai's, aloo chaat, Amritsar lassi wala, Natraj dahi bhalle and famous jalebiwala has to be given a shot.
Happy fooding!