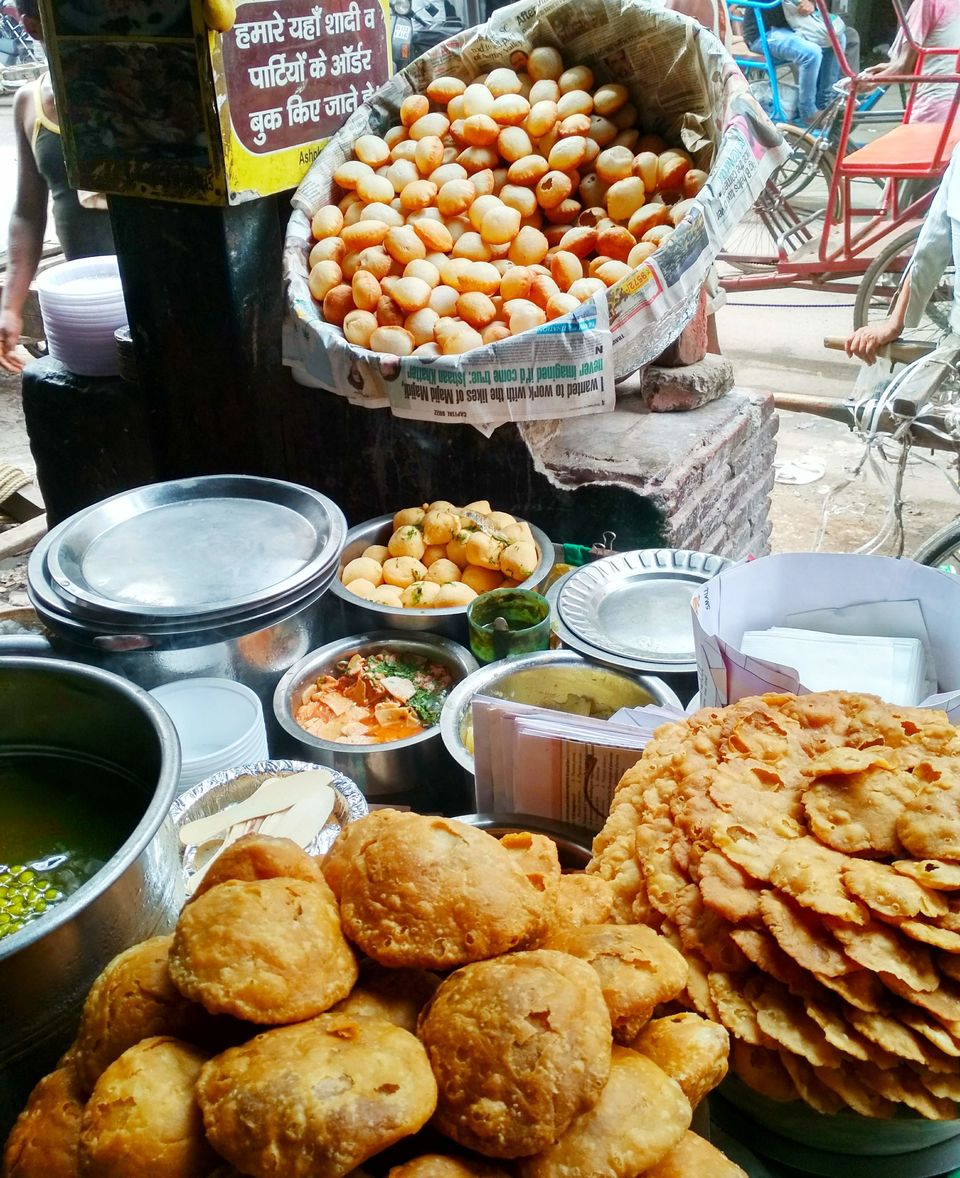 "Ballimaraan ke Mohalle ki wo pechida dalilon ki si galiyan. Aise hi ek gali me ek tarteeb chiragon si uthati hai, ek Quaran e sukhan ka safa khulta hai, Asad Allah Khan Ghalib ka pata milta hai"
These are lines by Gulzaar dedicated to the famous urdu poet Mirza Ghalib who lived in Chandni Chowk in Old Delhi. Every tourist who comes to Delhi keeps Chandni Chowk on its must visit agenda. The beautiful shabby old lanes will pull anyone towards its charismatic design. These lanes whisper stories and will take you to the times around 400 years old into the lifestyle of Mughals and Persians. The place is unique and special in so many ways. From the famous Red Fort to the Jama Masjid, Chandni Chowk is a reflection of secular India with a mosque, a temple, a Jain temple and a gurdwara standing side by side each other. It is probably the most crowded lane of the city and you will find people wandering around for shopping and eating. The place is filled with all kinds of shops right from Bridal wears to ethnic wears, jewelries, wedding card makers, wholesalers (Khari Baoli at Chandni Chowk is Asia's largest dry fruit wholesale market), handicrafts and much more. Almost every shop has a story to tell. Some will tell you that they have sold cloths to the Gandhi's for family occasions while some have pictures of former prime ministers of India and leaders of the world enjoying a plate of parathas at the famous 'parathe wali gali'. I did my wedding shopping from here.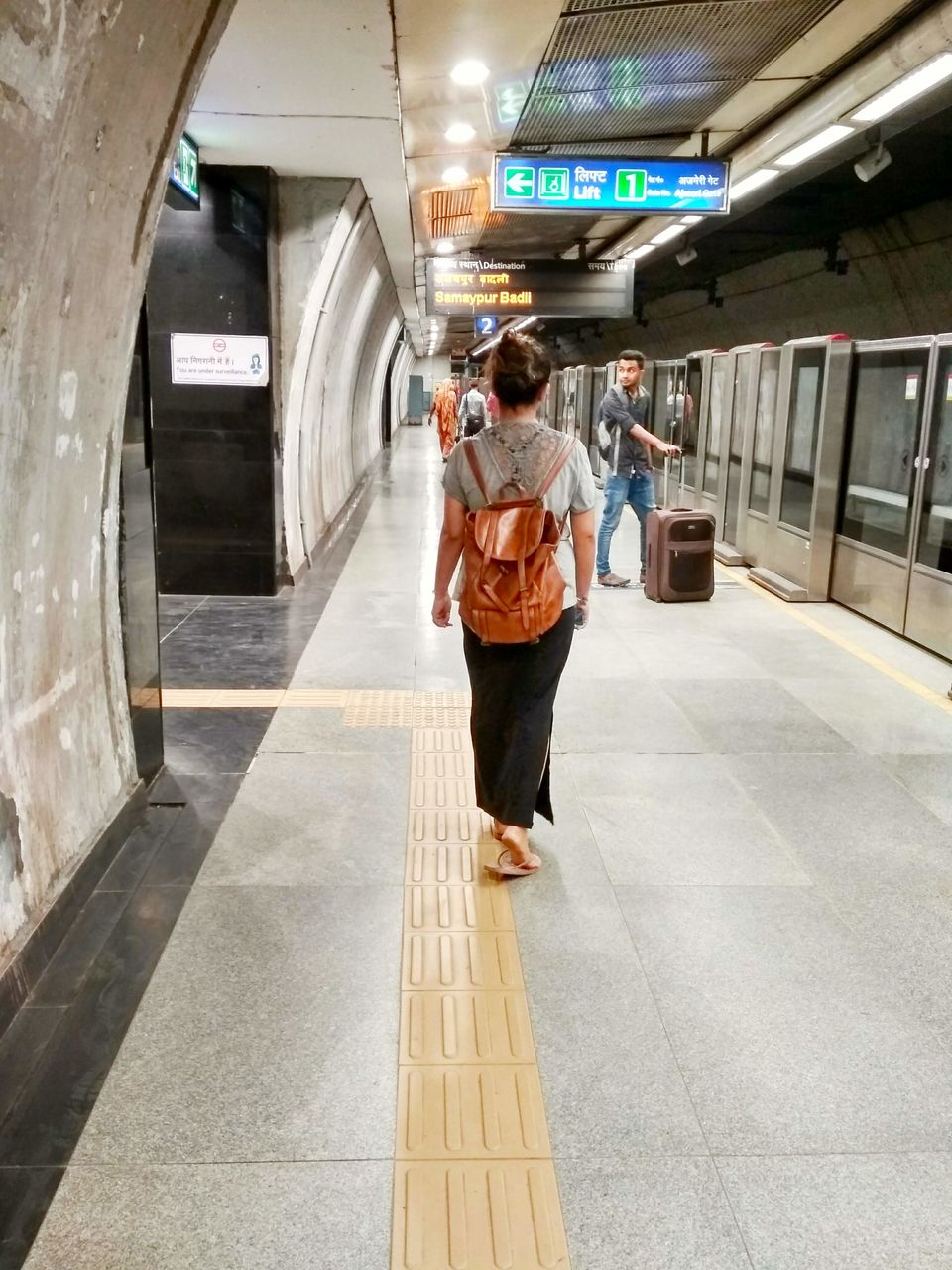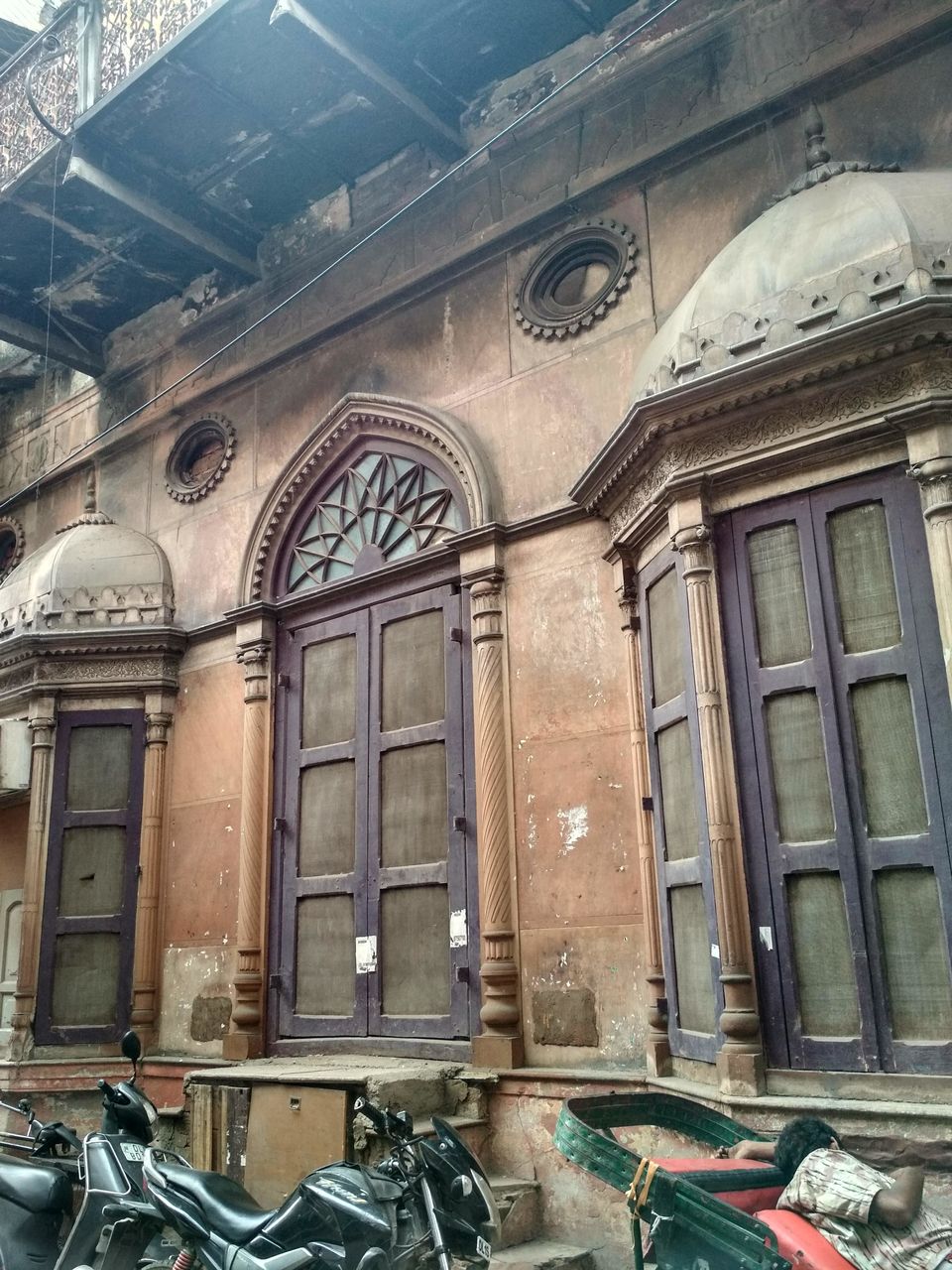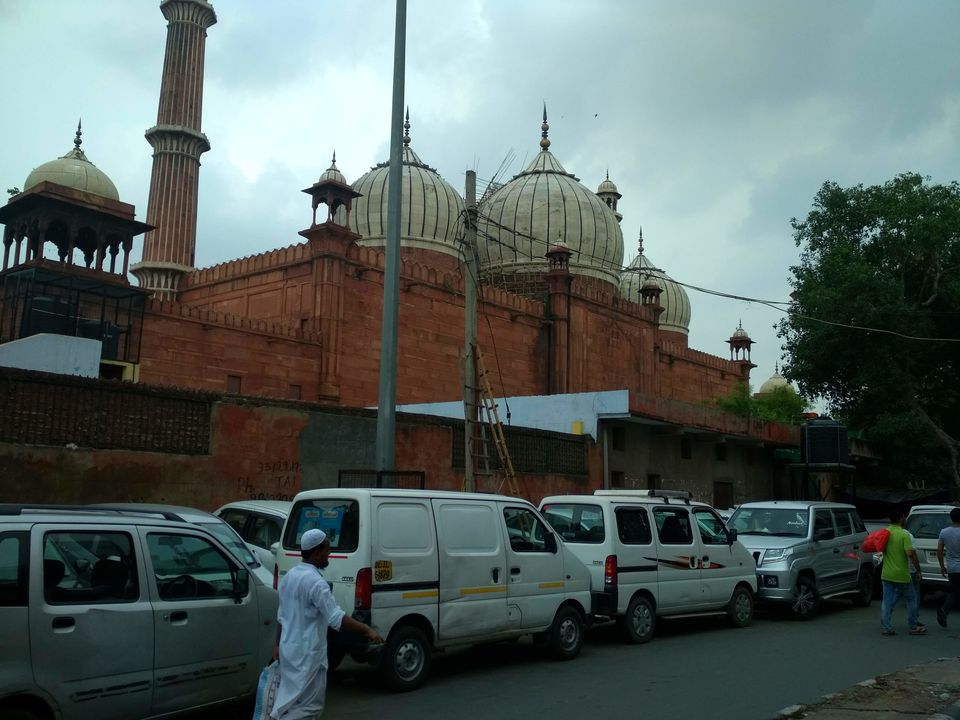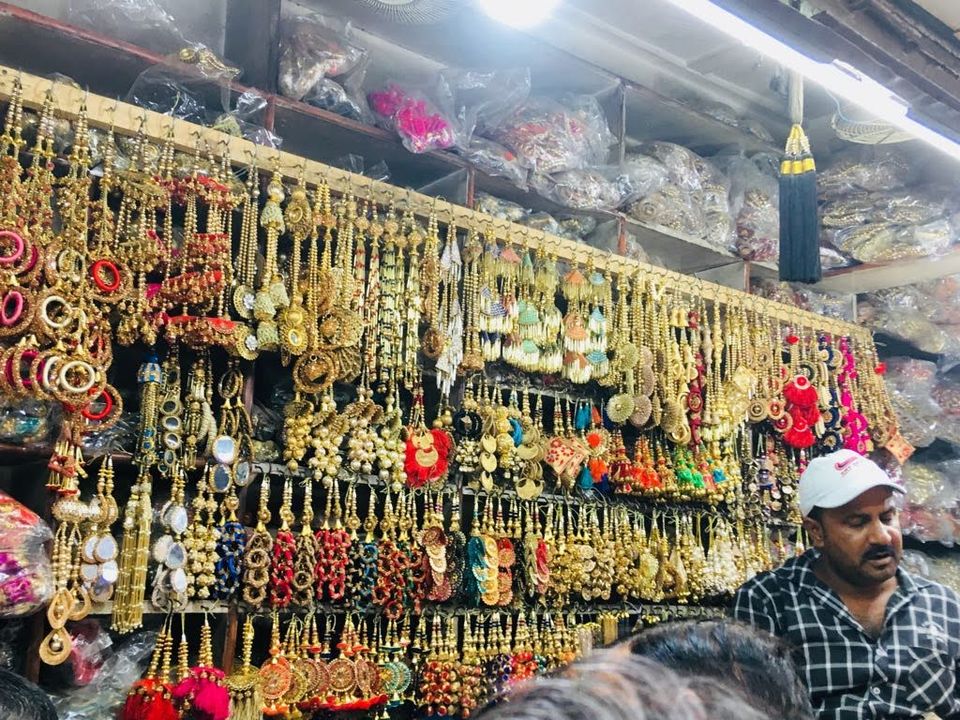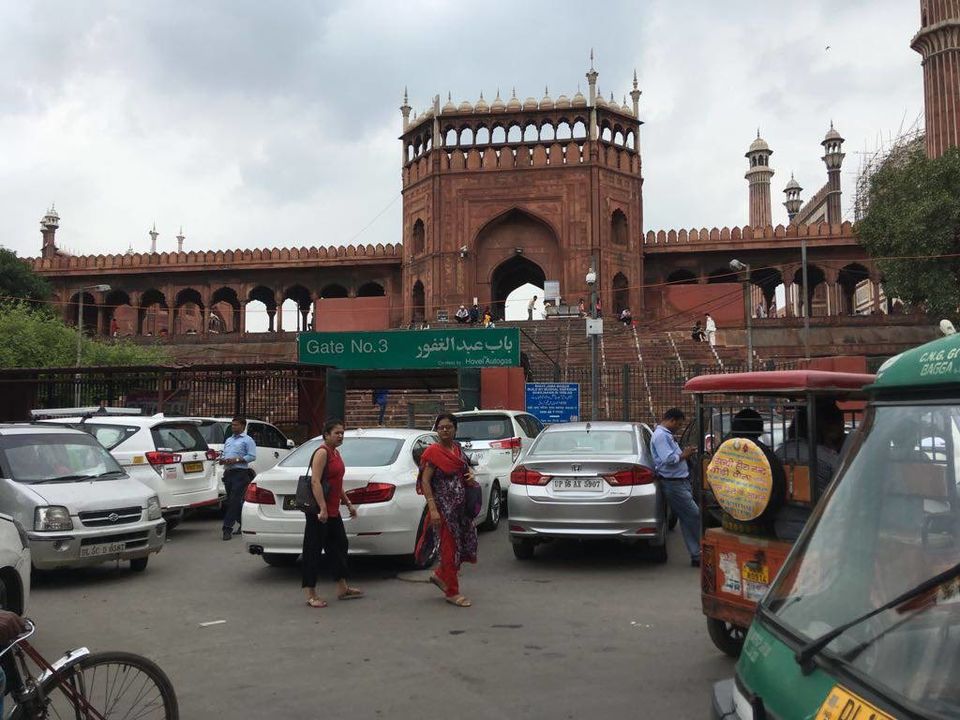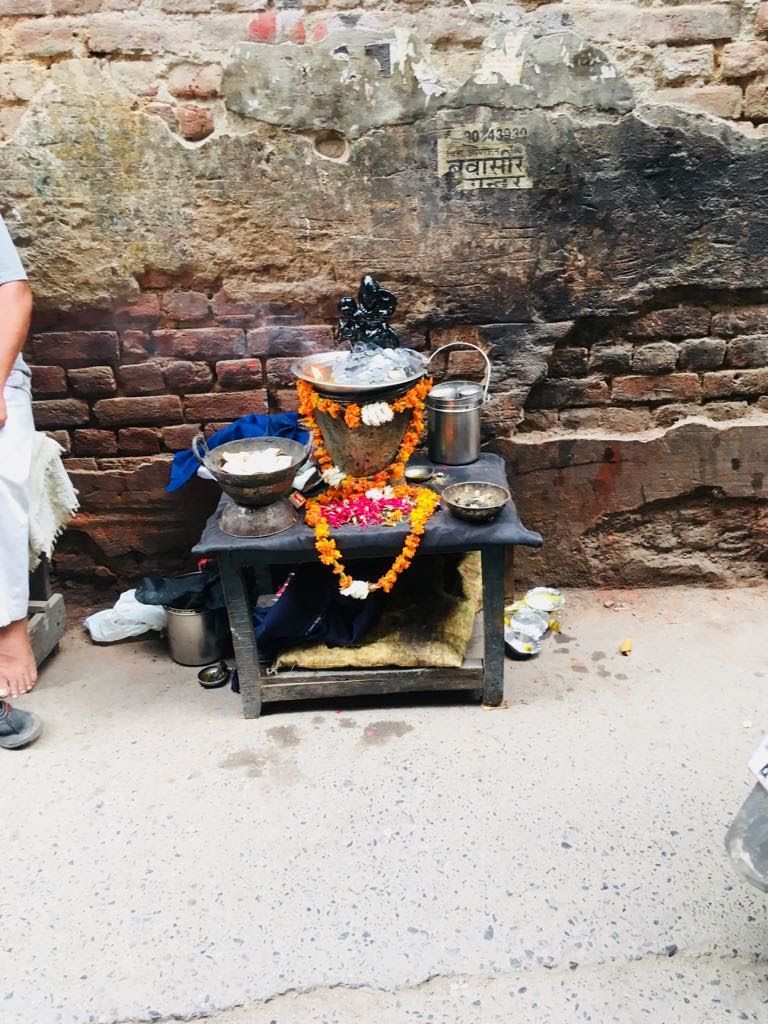 But this blog is just and just about one of the many famous things of Chandni Chowk- THE FOOD.
I am a big time foodie. My mantra- 'Eat and let Eat' but for the past one year I have been working on my health, exercising daily and making sure that I eat healthy. While on my way back home to India for a few days, the only thing in mind was food. Pure junk, spicy mouth watering street food and what better than Chandni Chowk, a one stop destination for filling your tummy and satisfying your taste buds. As I stepped down at the airport, it was drizzling as if the weather had read my mind and set the mood already.
The next day, I got up early, quickly freshened up and headed to the busy Chandni Chowk. In my mind I had already listed the spots. Here is my list of the best places to hop on for delicious munching and nibbling.
Note: If you wish to follow my routine, get down at Chawri Bazaar metro station. It is connected to all the metro stations through Rajiv Chowk. From here on you can walk for 10 mins to reach out to any place.
Lotan ke Chole Kulche
Be early in the morning if you wish to grab a plate of Chole kulche here. In just 2 hours, the shop sells out its entire stuff of the day. I started from here.
Timing: 8 am to 11 am
Price: Rs 50/- for one plate
Bedmi Poori at Shyam Sweets
Very near to Lotan is this sweet shop famous for its Bedmi Poori and Aloo sabzi with a glass of Lassi. This was my next destination. A must try for spicy food lovers
Price: Rs 50/- for one plate and 50/- for lassi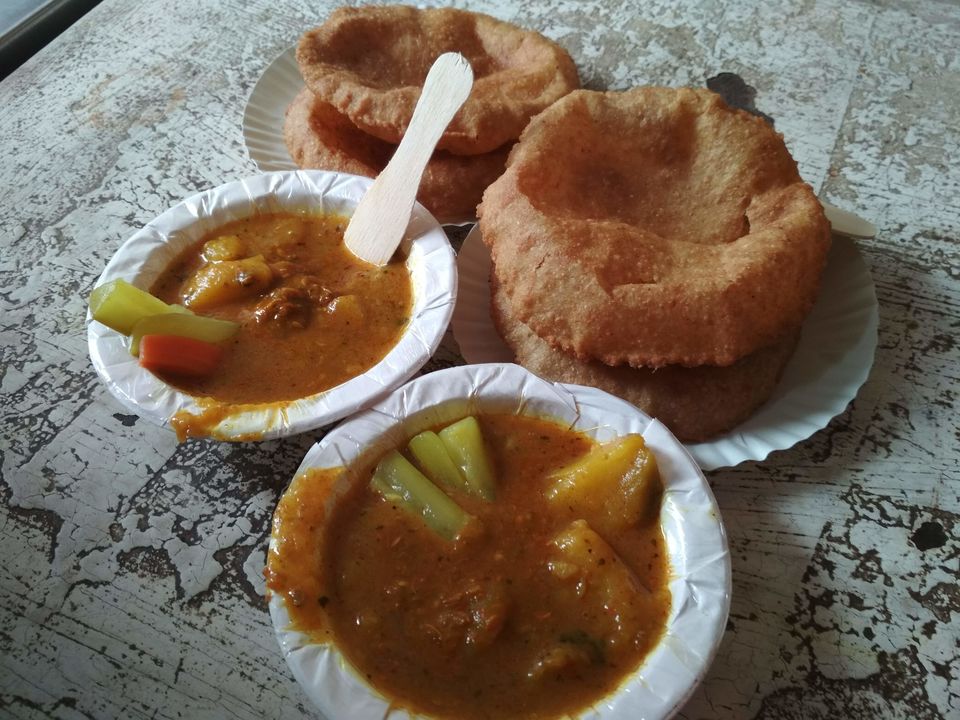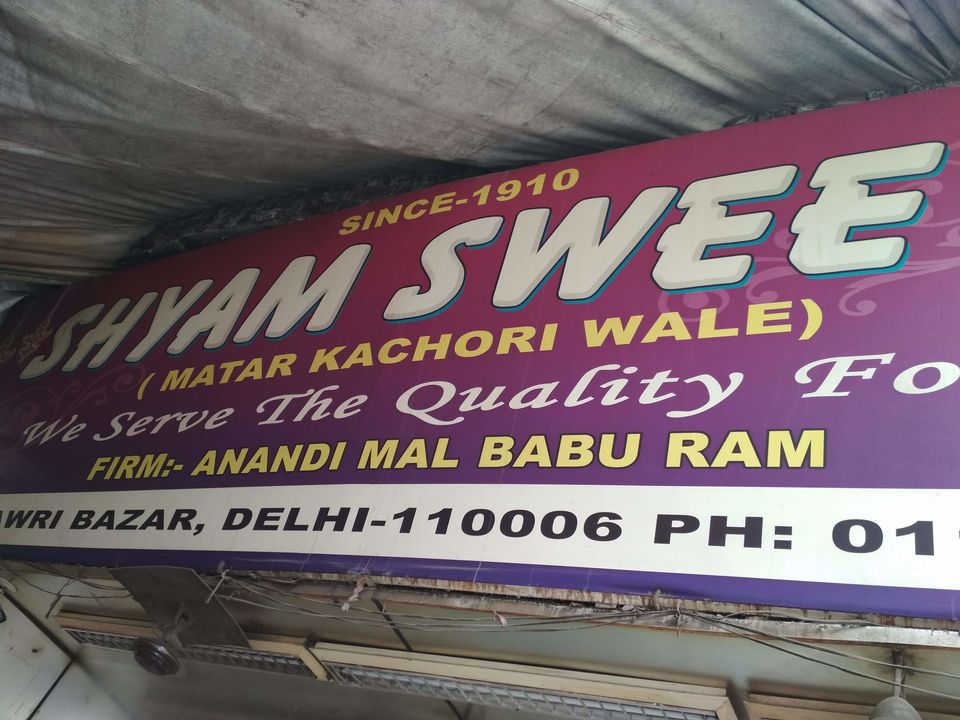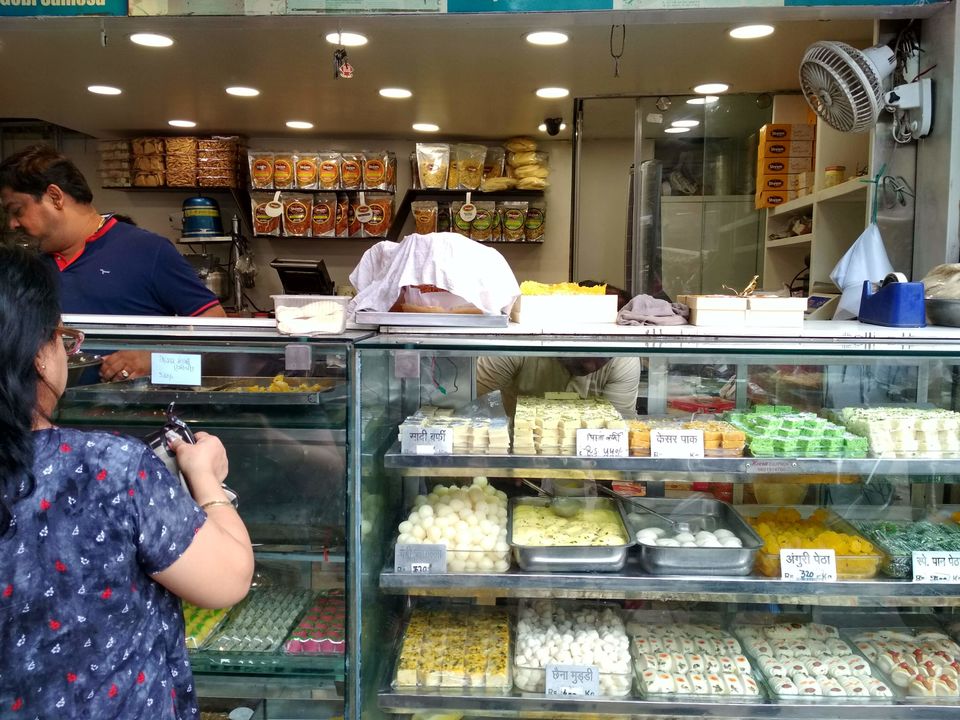 Mango Kulfi at Kuremal
A 5 mins walk from Shyam Sweets is the world famous Kulfi wala- Kuremal Mohan Kufli Corner, covered by the best magazines in the world is popular for it's mango kulfi served with original mango stuffed with kulfi inside. You will be amazed to find how they stuff in the kulfi without even peeling off the mango skin.
Price: Rs 200/- per plate of mango kulfi. Other kulfi's are cheaper.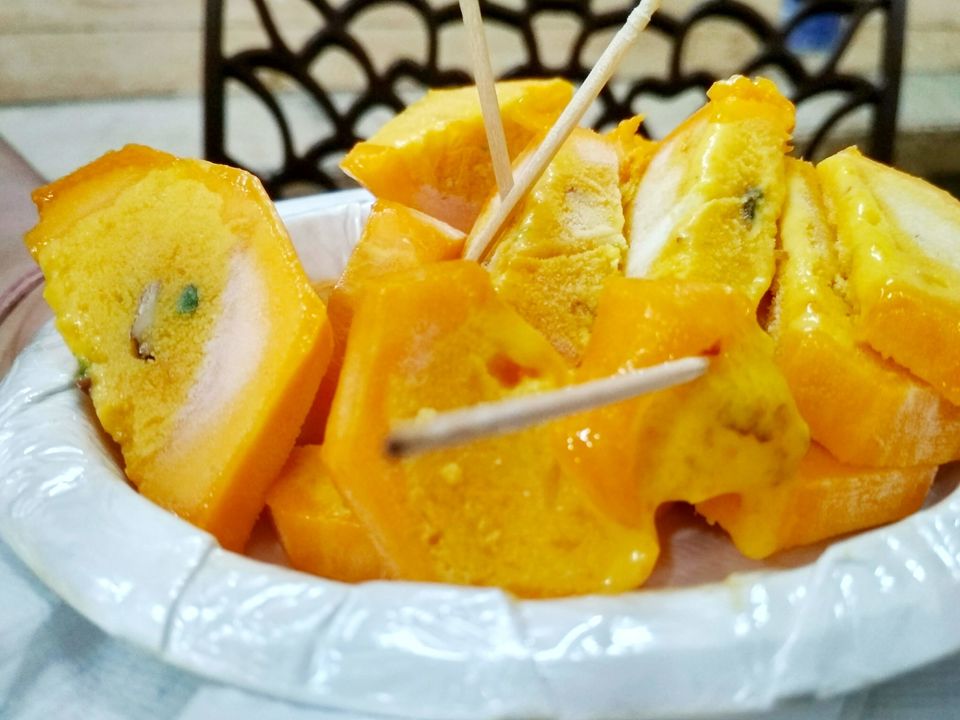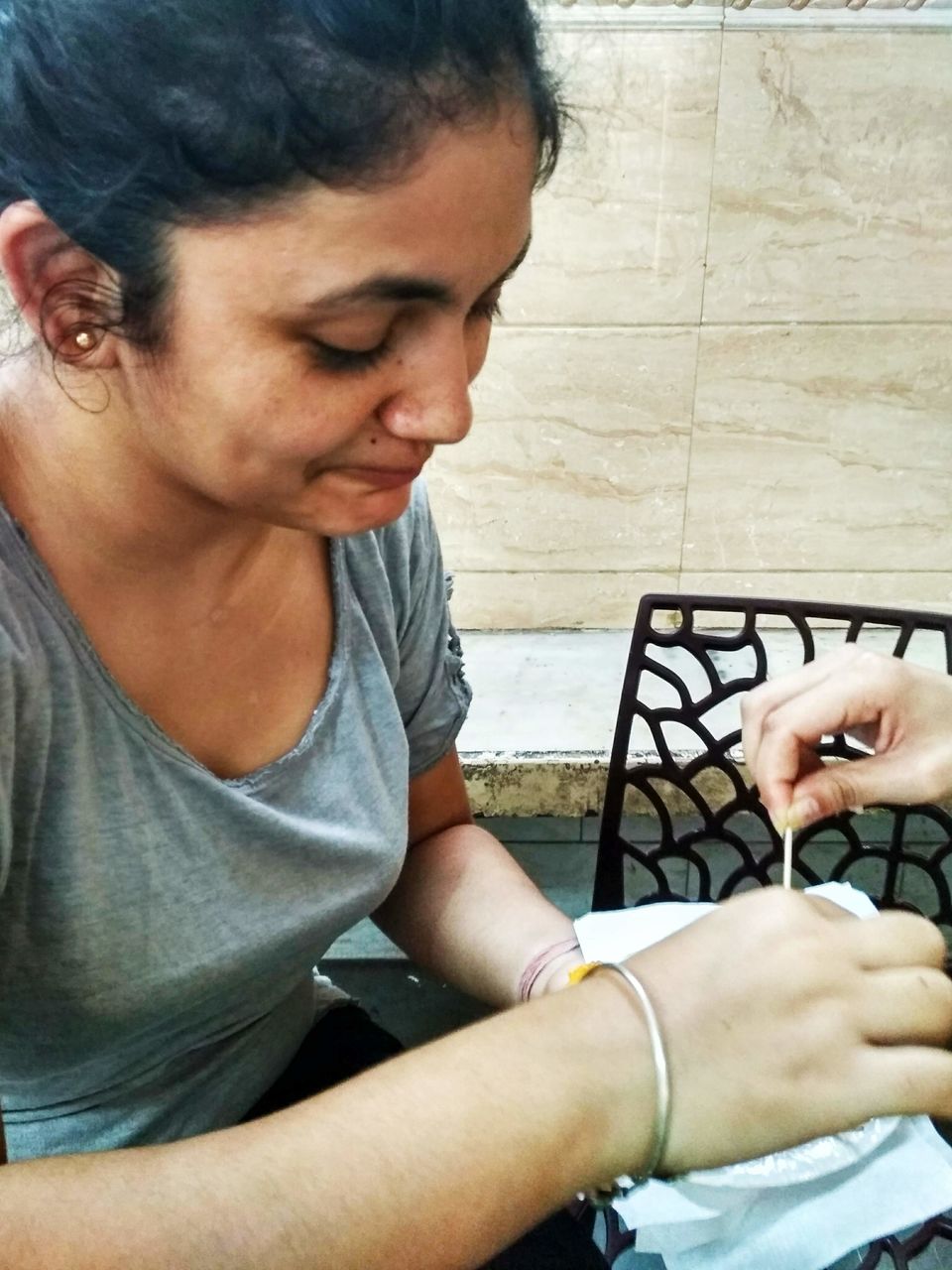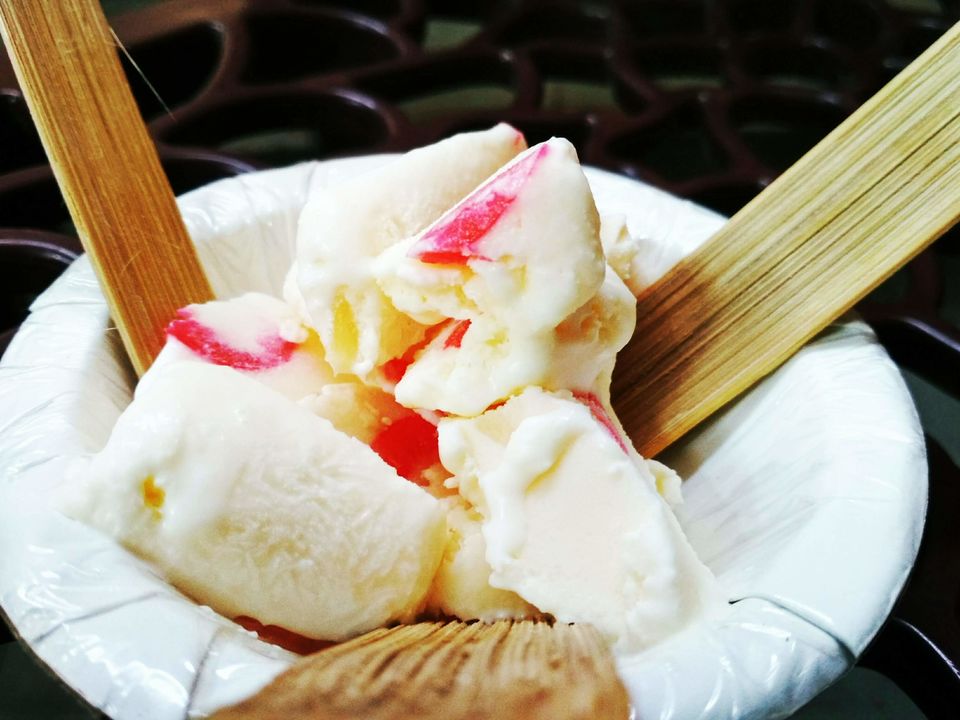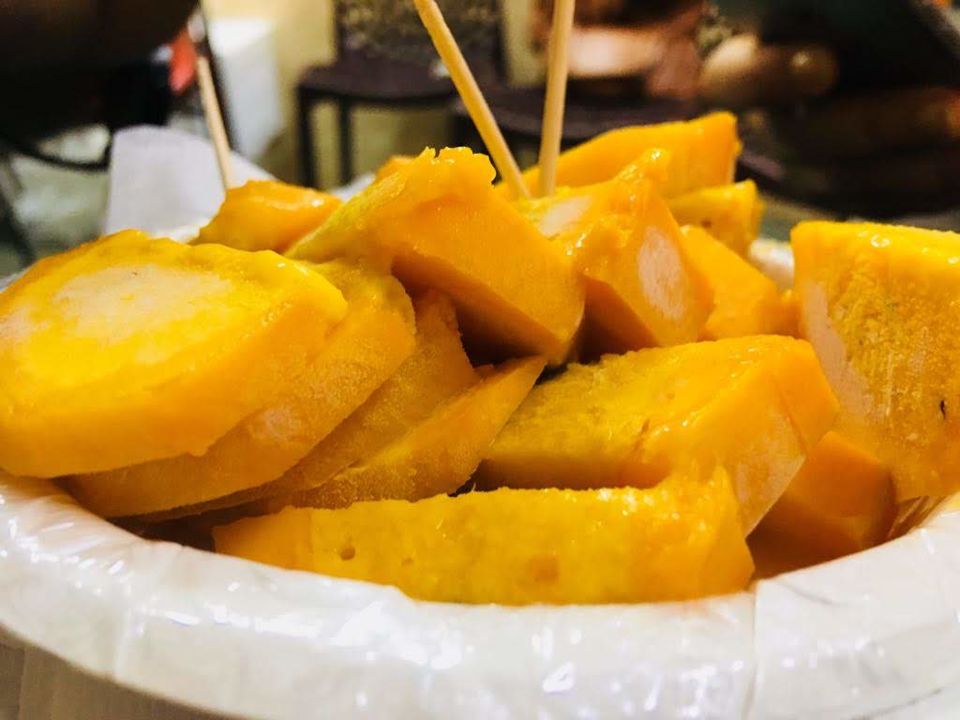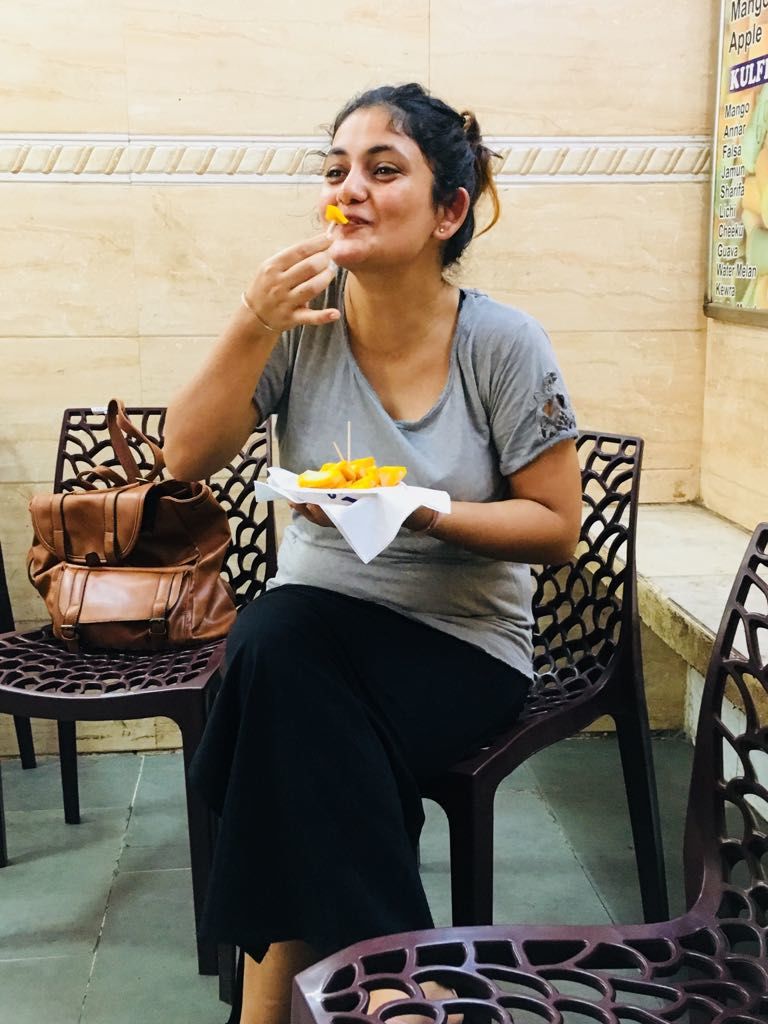 Parathe Wali Gali
Almost every Indian must have heard this name. It's a very very narrow lane, maybe just a meter wide and very very famous of its parathe. There are more than 50 kinds of Paratha but my favorite is Mirchi partha and Rabri paratha. You can choose any of the 3-4 shops serving almost the same thing but if you are choosy like me then try Gaya Prasad one.
Price: Different for different paratha but all under Rs 100/- each plate. Served with pickle, curry and Chutney.
As you enter the Gali you will find a Chole Chawal shop right in front of a sweet shop. It's where I go for Chole Chawal. You must try it out.
Price: Rs 50/- per plate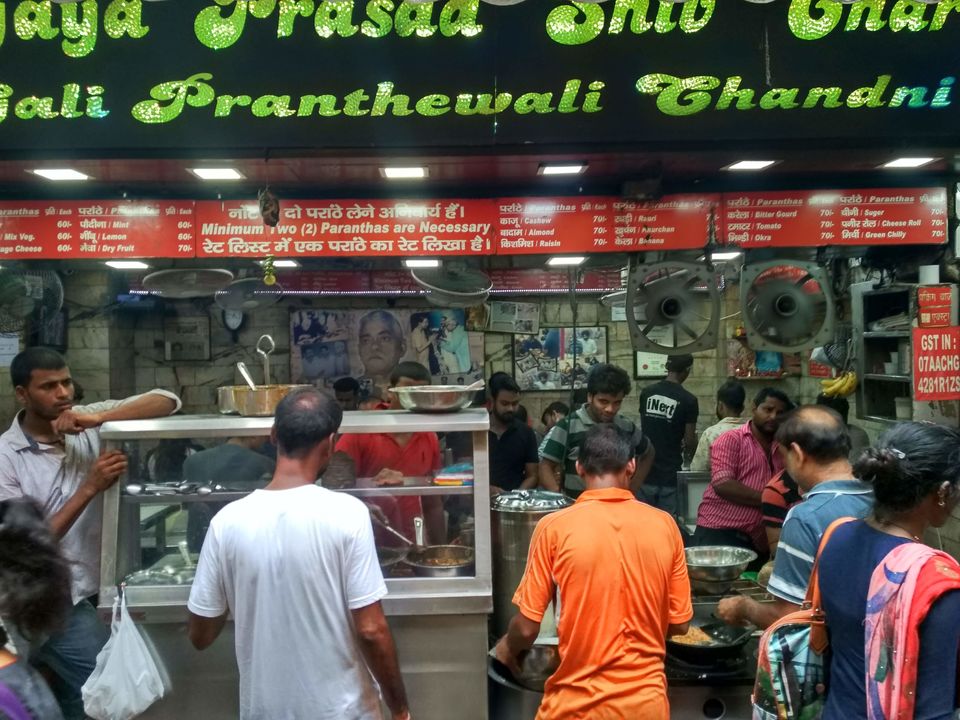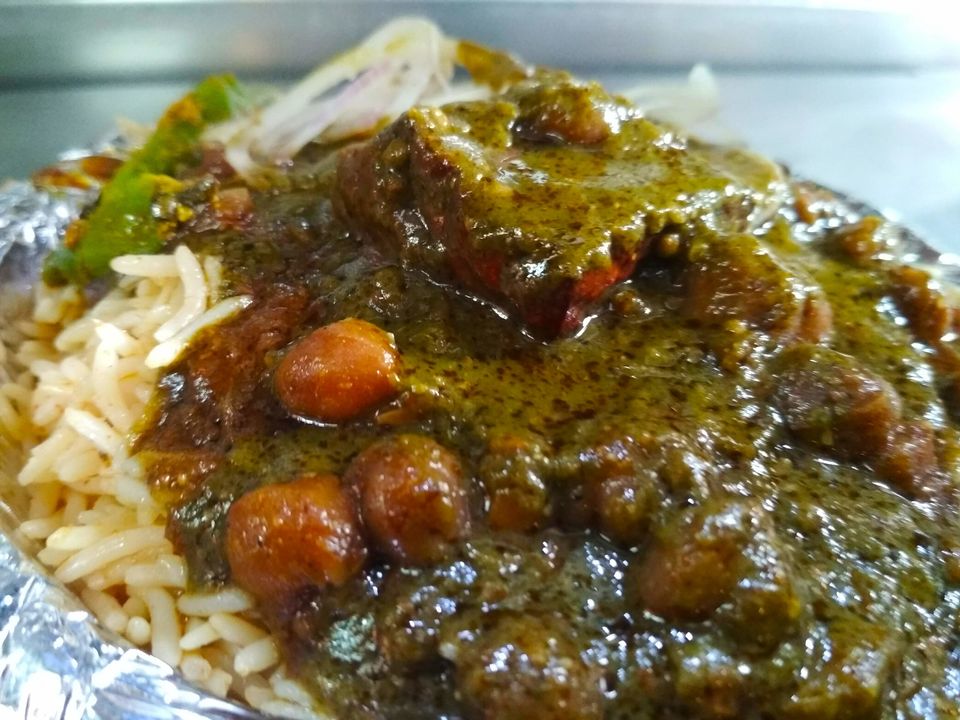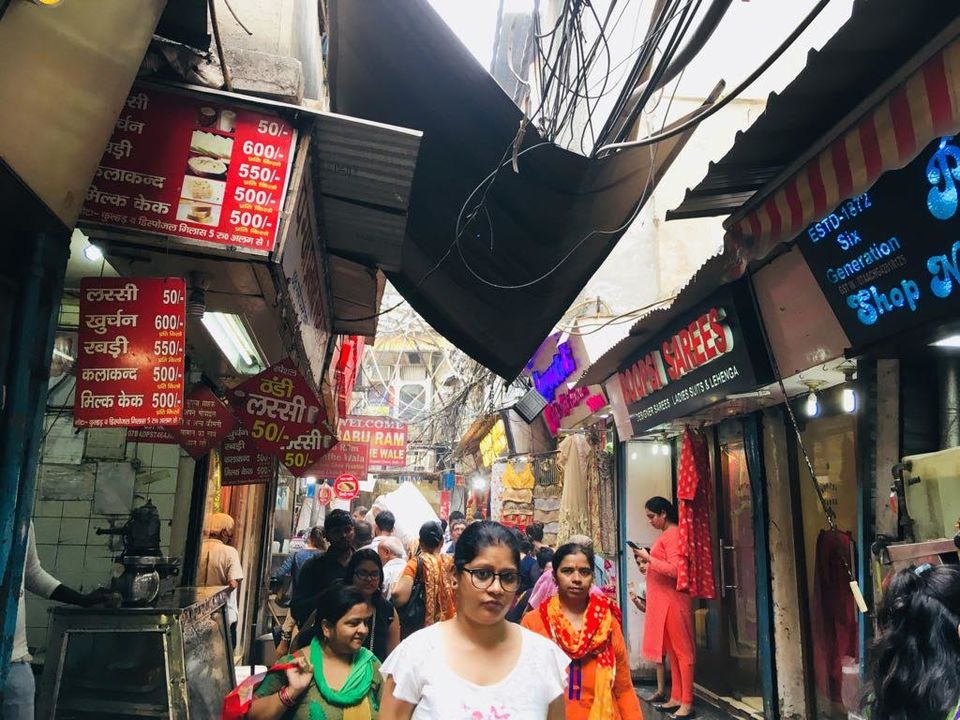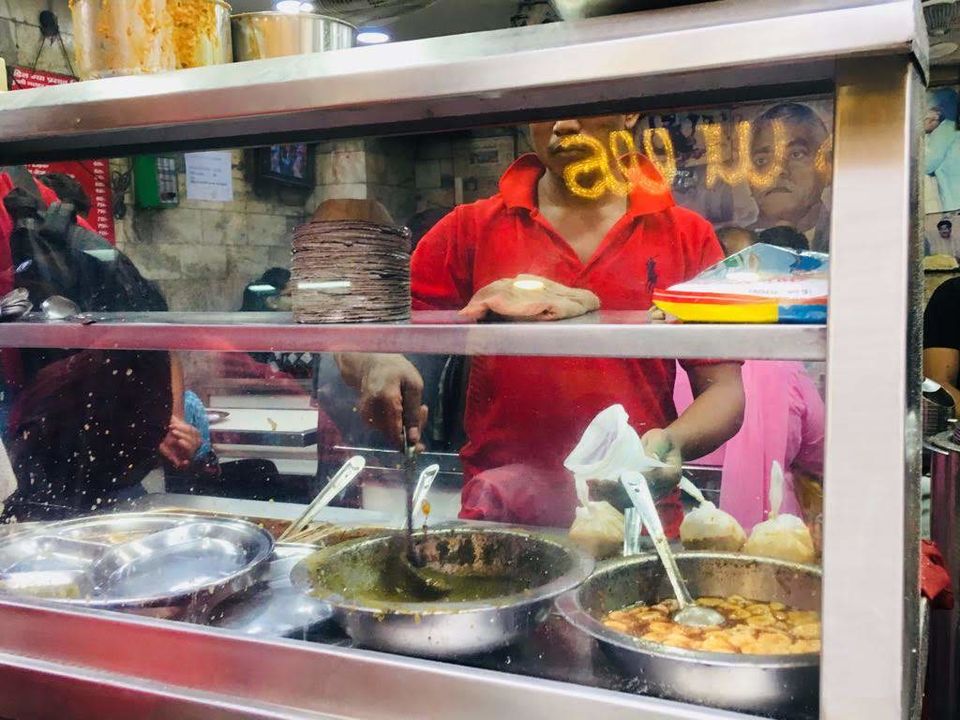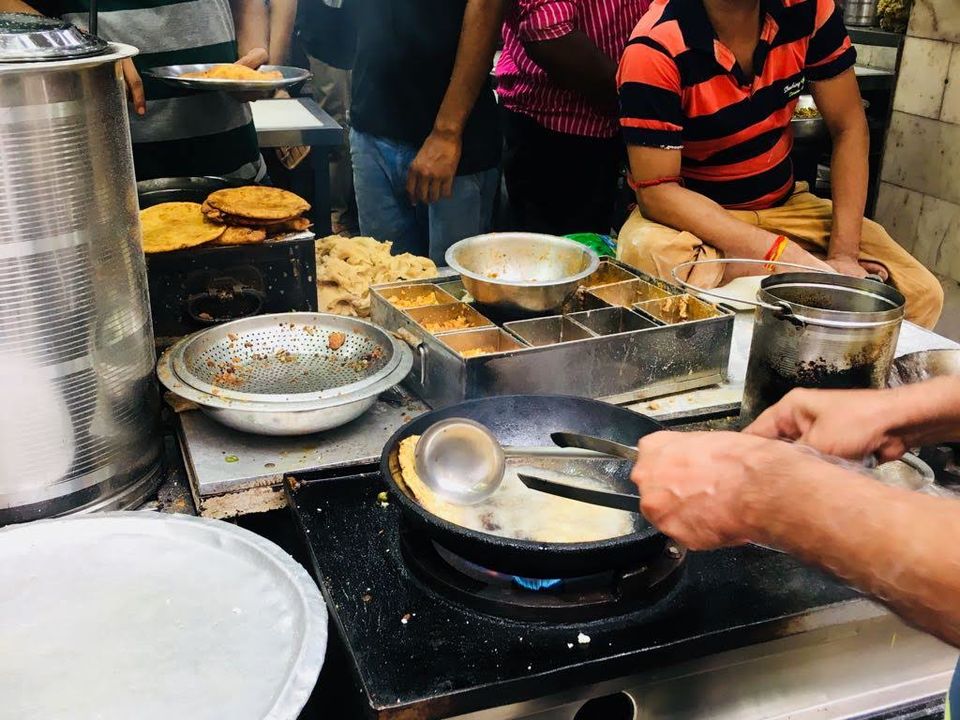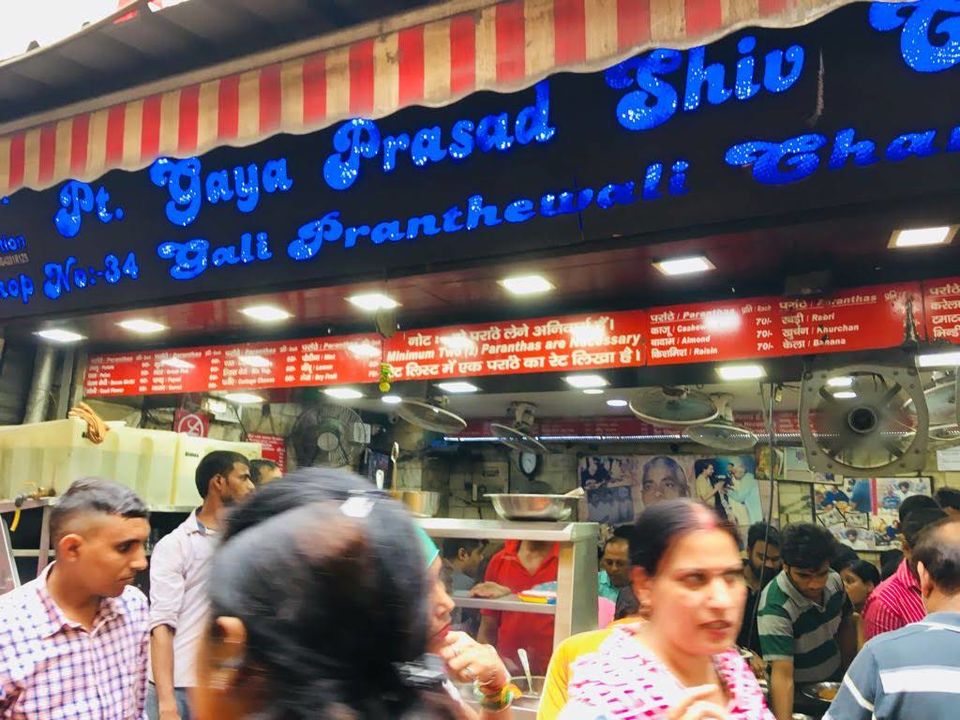 Jalebi Wala
Trust me you would never have had such a Jalebi in your life. A single piece weighs 100gms. Yes it is that thick and is unbelievably soft and sweet. Served with a scoop of Rabri as toppings, this one is a must have for sweet tooths.
Price: Rs 75/- for one plate with rabri and Rs 50/- without rabri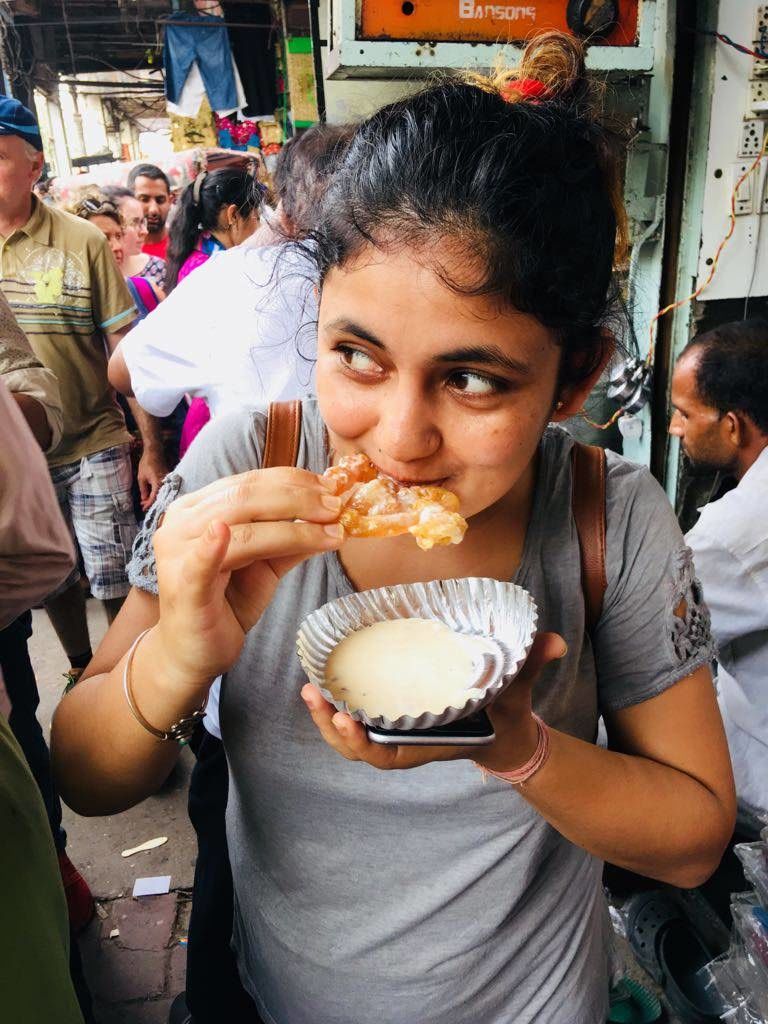 Aaloo Tikki Chat at Natraj
Al though Natraj is very famous with Dilli walas, to be very honest, Natraj Dahi bhalle to me is pretty ordinary and over rated and I think over time it's getting sweeter and sweeter. I tried aaloo tikki chat which is very good and you must try it out. I think Natraj should be popularized for its aaloo tikki chat.
Price: Rs 50/- per plate
Karims
Set up in the mosque lane in front of Jama Masjid gate number 1, Karims was once rated Asia's number one restaurant. I am a vegetarian and so for me or any one who is a vegetarian for that matter, this place is pretty much nothing except for the ambience. There are around 7 to 8 dining halls, all very old and all full at any time of the day. Waiting time may reach upto half an hour during evening. Based on reviews of my friends who couldn't stop smiling and making silly faces at every bite, some popular dishes over here include
Nihari and Khameer bread- Nihari is goat thighs.As per the legends, this used to be the everyday breakfast of soldiers of the royal durbar of Mughal, hard working people starting off the day with such heavy breakfast to keep them charged. It's heavy, rich and high calorie.
Chicken Changezi
Chicken Jahangiri
Mutton Burra
Kebab
Golgappe at Ashok Chat Bhandar

Last but not the least, street side golgappe is must. Next to Chawri Bazaar metro station is this crowded stall of golgappe and chat. Must try for golgappe fans
Price: 6 piece for Rs 20/-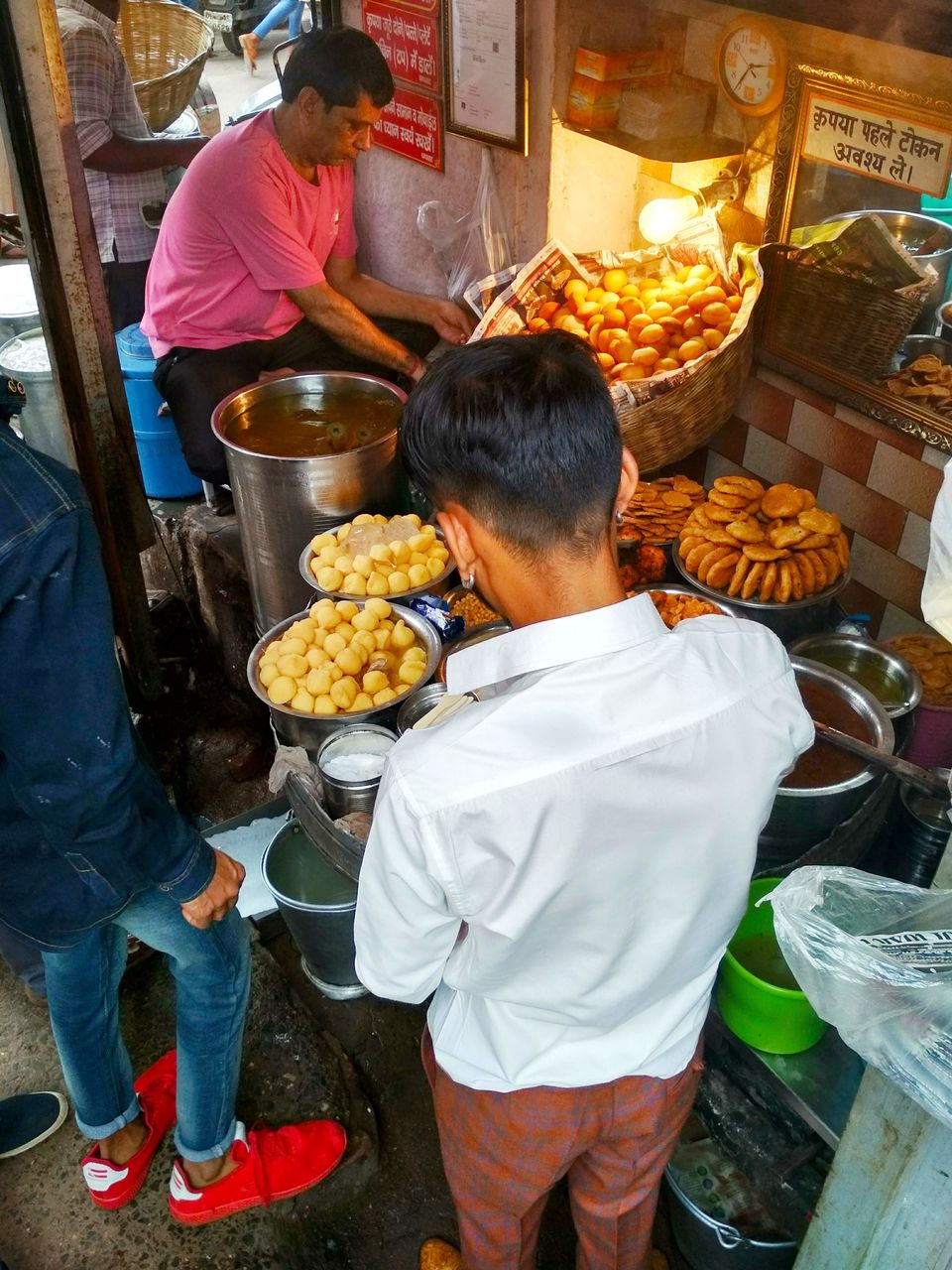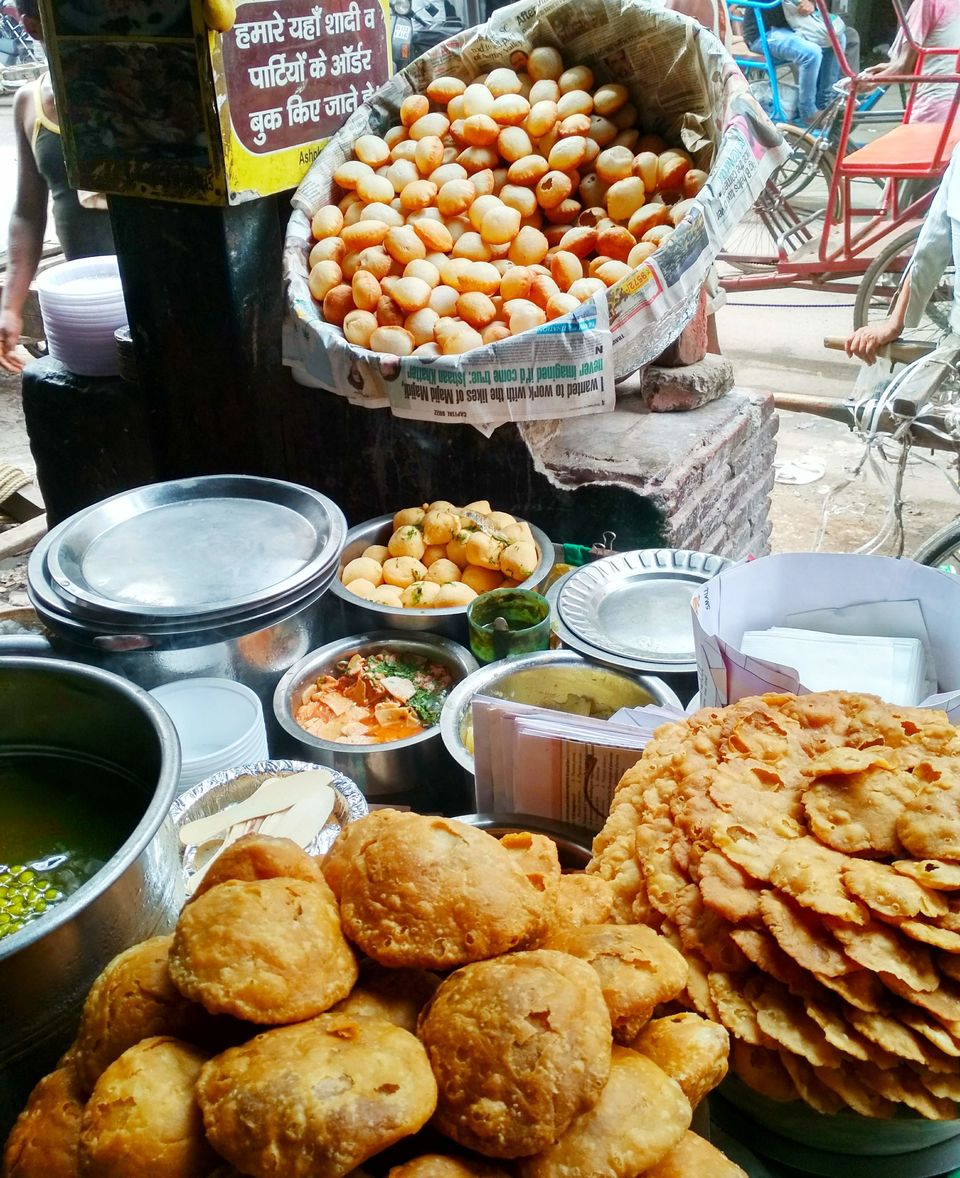 That is it. My stomach is full, my soul is happy and my EATyapa @ Chandni Chowk is over for now but before I leave, I wish to mention that please do visit the Haveli of Mirza Ghalib at Chandni Chowk if art gives you feels. It is beautiful and inexplicably different kind of experience. It's the home to one of the greatest Urdu poets of Hindustan. I am sure you can find some time in between your eats.
A word of advice: Eat small amounts of every item otherwise you will get full very soon. Also, keep some gap between two eats, enjoy shopping or sightseeing in between.
If you have already gone to any of the places that I have written about or any other food stop at Chandni Chowk that you definitely want me to try out then do mention your experiences and suggestions in the comment below.
Happy EATyapa :)
Checkout my other blogs, Click the links below