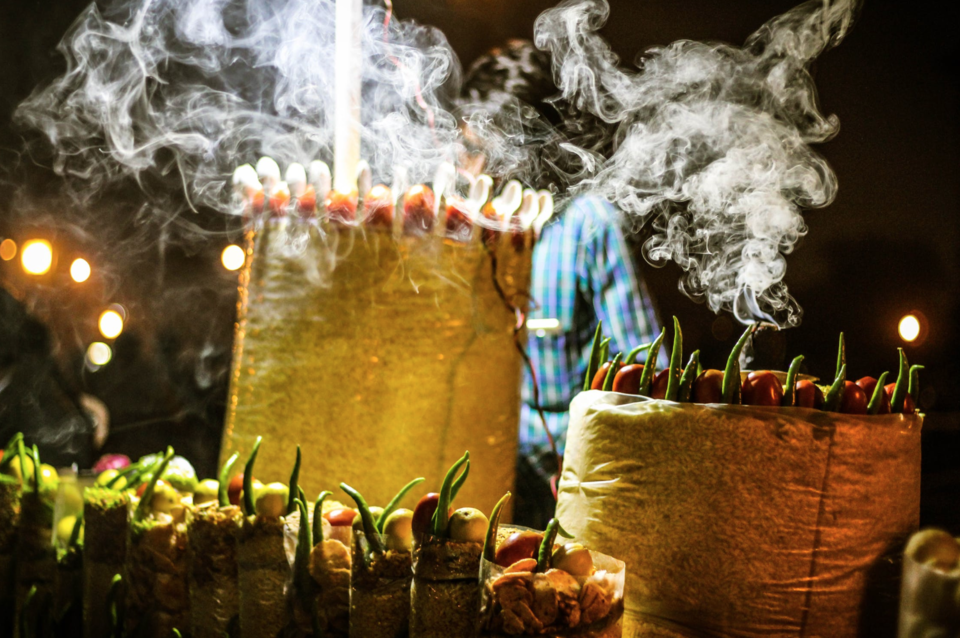 There's something about discovering a place through its food. You get to lose yourself in the flavours, delve into its culinary history, try new dishes, and immerse your senses in a holistic experience. But at the same time, figuring out where to eat what can be overwhelming, especially in a city like Delhi where the food is as intense and diverse as its history. So if you're planning to explore the capital city, one dish at a time, we've got you covered. These beautiful food walks will give you a glimpse into some of Delhi's oldest and most unique culinary experiences. And you can do these by yourself or through an organiser. A Google search will reveal plenty. But no matter what you do, don't forget to go on an empty stomach and carry around a bottle of water.
Chaat walk at Chandni Chowk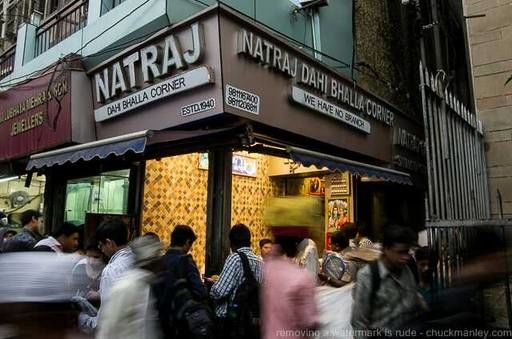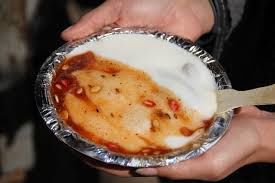 If you asked any Dilliwala to pick one food item that defines their city, he will invariably say chaat! And there is no place that represents this better than Chandni Chowk. With innumerable street-food joints lining the narrow streets, passersby are engulfed in an aroma of spices and fried delicacies from the moment they enter. What makes this place stand apart from others in the city is the rich heritage and culinary expertise that has resulted in recipes fine-tuned to perfection.
Places to visit
1. Babu Ram Devi Dayal Parathe Wale for banana and aloo parantha
2. Natraj Dahi Bhalla for aloo tikki and dahi bhalle
3. Jung Bahadur Kachori Wala for pyaaz and daal kachoris
4. Chaina Ram Sindhi Confectioners for Karachi halwa and milk-cakes
5. Kuremal Mohanlal Kulfi Wala for mango and pomegranate kulfis
6. Ashok Chaat Corner for golgappe and papdi chaat
Go crazy for kebabs at Jama Masjid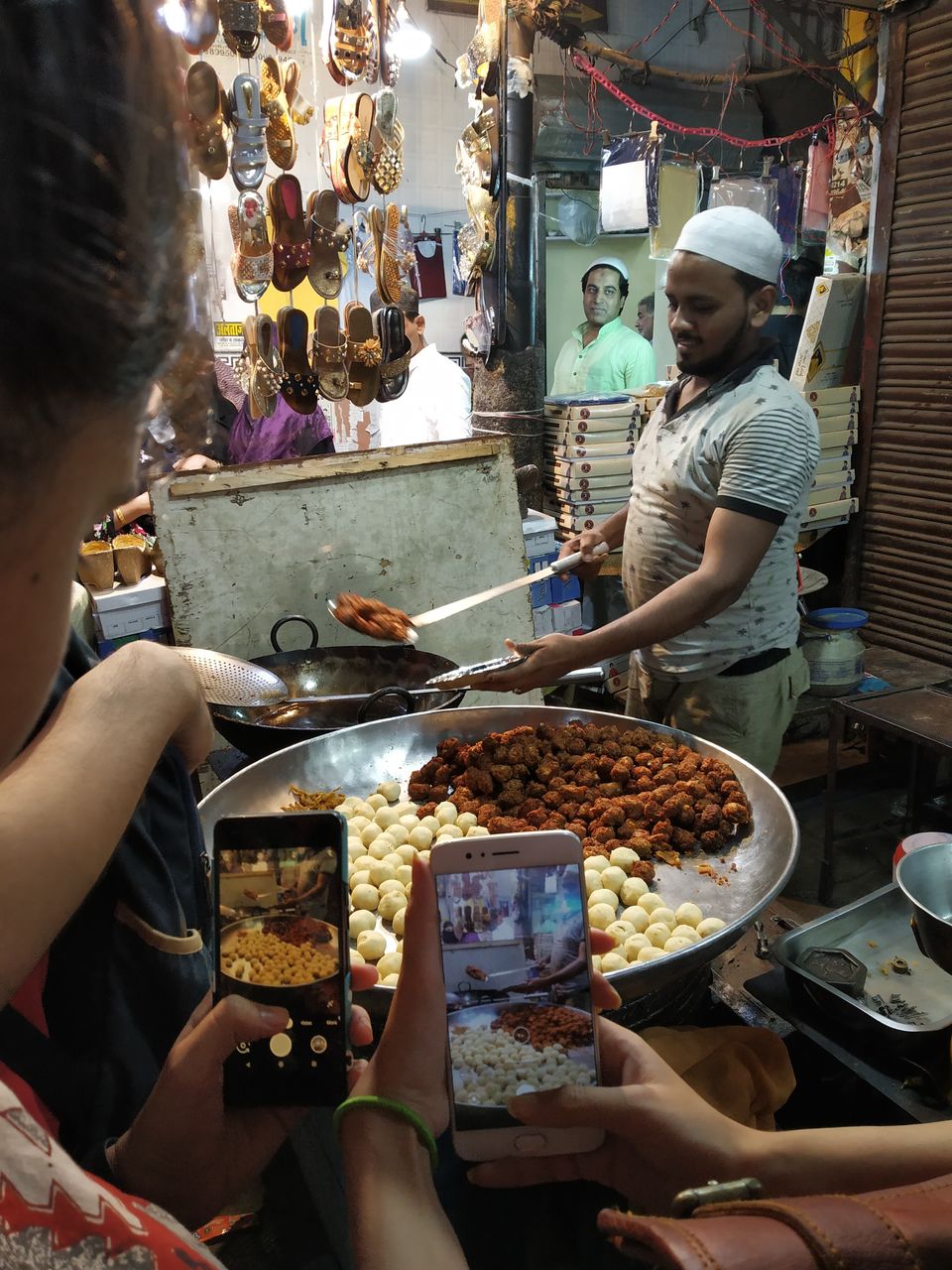 While Chandni Chowk takes the limelight when it comes to vegetarian street food in the Old Delhi area, if you're in the mood for lip-smacking kebabs and fried chicken, then there's no place better than the lane of Matia Mahal Road opposite the Jama Masjid. Bustling with activity well into the wee hours of the morning, this place will keep you coming back for the age old recipes that satiate your hunger and taste buds without burning a hole in your pocket.
Places to visit
1. Haji Mohd Hussain for fried chicken
2. Aslam chicken for butter-soaked chicken
3. Bismillah Kebab Point for buff and chicken seekh kebabs
4. Haji Shabrati Nihariwale for nihari
5. Cool Point for shahi tukda with rabri/mango ice-cream and phirni
Indulge in Mughlai food at Zakir Nagar
After all that insight into Old Delhi, let's move eastward to the lanes of Zakir Nagar, a colony situated close to Jamia Millia Islamia. This small settlement's importance in Delhi's culinary heritage is often overlooked because of the bigger players in Old Delhi. But this hidden gem offers one of the most authentic experiences of Mughlai food in the city. There is very little commercialisation here, as a result of which you will find that the dishes are prepared for local consumption and thereby are all the more enticing.
Places to visit
1. Purani Dilli for Haleem
2. Javed's Nihari for Nihari
3. Talib Kebab Corner for succulent kebabs
4. Ashraf Sweet Corner for jalebis
5. Saeed Chicken for fried chicken
Read in detail about these places here.
Get your fill of Tibetan food at Majnu Ka Tila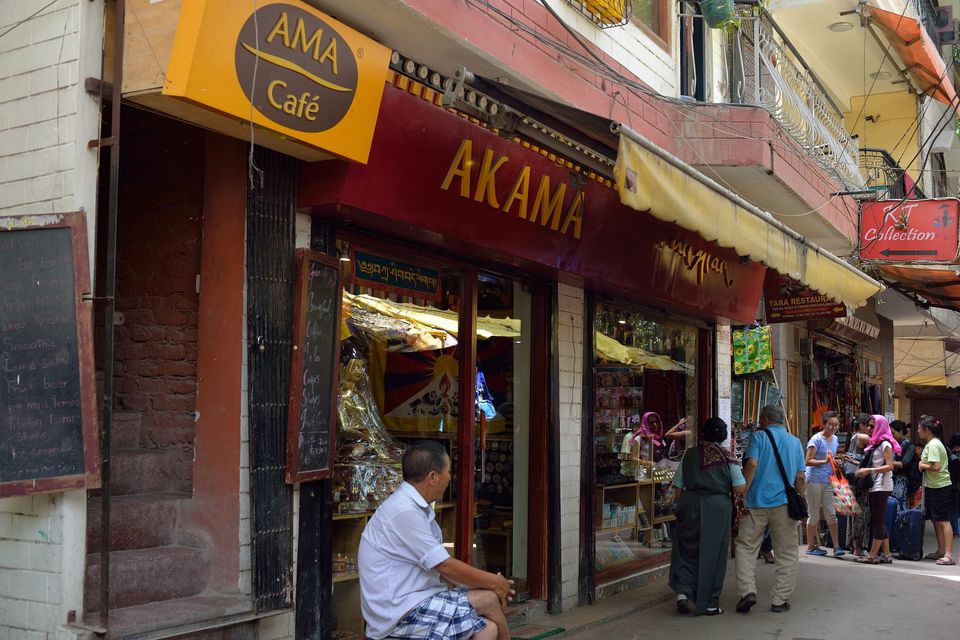 Located in a corner of North Delhi, Majnu Ka Tila is the city's very own Little Tibet. What was initially a settlement for Tibetan refugees, has now turned into a popular hangout spot for college students, tourists and Delhiites who love Tibetan and Bhutanese food. With numerous restaurants and cafes dotting its narrow lanes, you are bound to be engulfed in an aroma of Asian food and non-vegetarian preparations from the moment you enter through the Buddhist-style gate.
Places to visit
1. The aunty in front of Dalai Lama Temple for the laphing
2. Ama Restaurant for thukpa and momos
3. Dolma House for buff momos and flat noodles
4. Kori's for Korean dishes like chilli chicken dosirak and khimchi mushroom dosirak
5. Tee Dee for a delicious Tibetan Breakfast
Go on a momo trail in Humayunpur
If you don't want to travel all the way up to North Delhi for a steaming plate of momos at Majnu Ka Tila, go on a momo trail in Humayunpur. A small village located next to Safdarjung Enclave, this place has turned into an upcoming Northeastern food hub. You'll find something from each of the seven sister states here. The cafes here have already created a stir on Zomato and Swiggy with their reasonable and delicious dishes. And now, their cozy and quirky decor is inviting people from all across the state.
Places to visit
1. Mizo Diner for traditional delicacies from Mizoram
2. Lha Kitchen for authentic Tibetan preparations
3. Hornbill Cafe and Restaurant for a taste of Nagaland
4. The Categorical Eat-Pham for delectable Manipuri dishes
5. Bhaat Khau Bowl for getting a glimpse into Assamese cuisine
Gorge on Bengali food in CR Park
Chitranjan Park, popularly known as CR Park, is Delhi's very own mini-Kolkata. Home to a large population of Bengalis, it is only natural that the place has an abundance of Bengali eateries where you can get an authentic flavour of cuisine from the state. So the next time you're craving authentic kathi rolls or the delicious Kolkata-style biryani, you know where to go.
Places to visit
1. Kolkata Biryani House
2. Amar Shonar Bangla for mutton kosha and fish curry
3. Aami Bangali for fish chops and daab chingri
4. Maa Taara for kosha mangshi and aaloo poshto
Get regional flavours of every state at Dilli Haat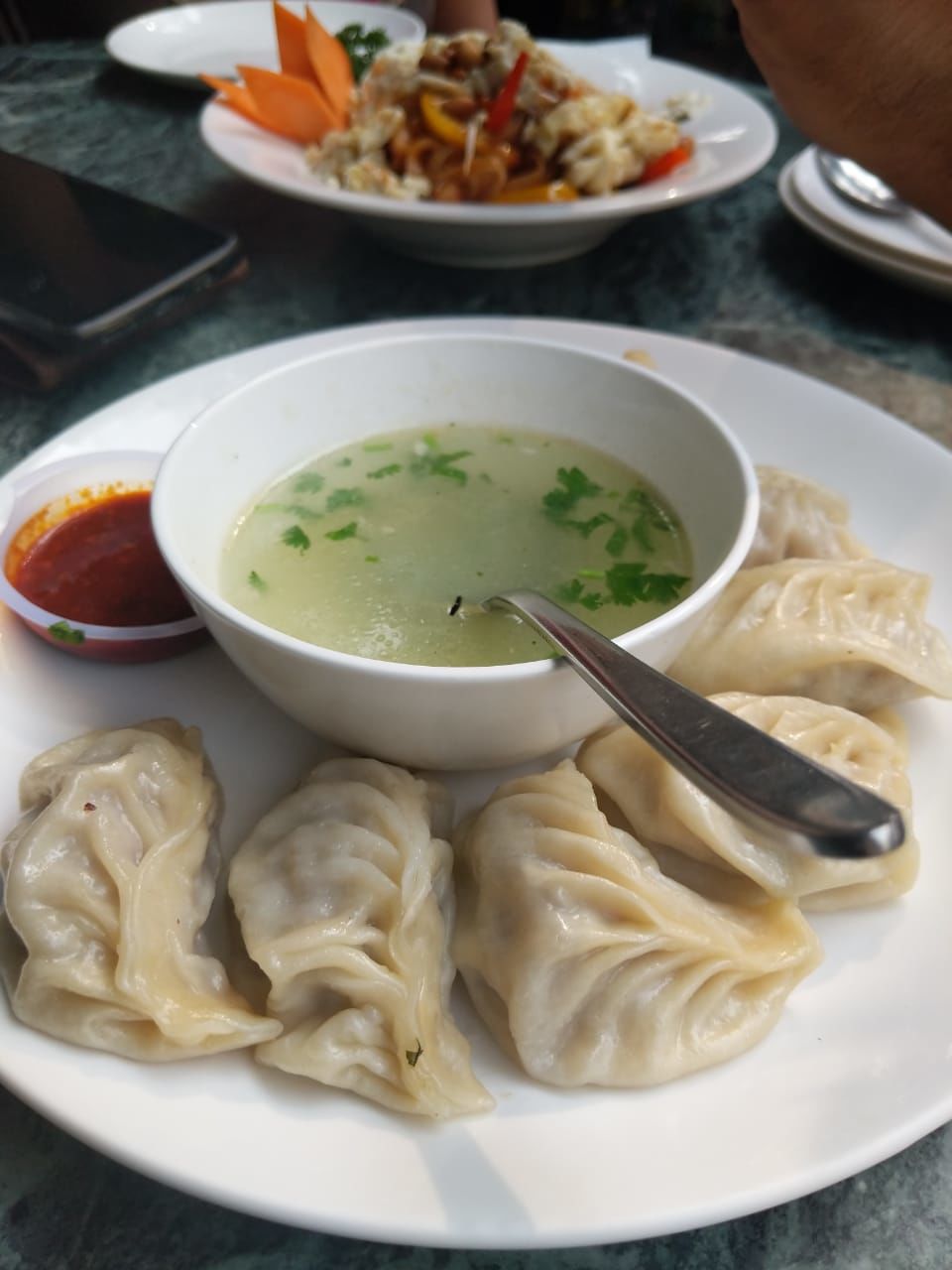 India has a rich food history and no place in Delhi represents that better than Dilli Haat at INA. So if you're in the mood for regional delicacies, head on over the Dilli Haat food court for a bite and enjoy the flavours of India.
Places to visit:
1. Nagaland food stall for the pork momos
2. Maharashtra food stall for sabudana vada and pav bhaji
3. Uttar Pradesh stall for the galouti kebabs
4. Rajasthan stall for the pyaz kachori and dal bati choorma
5. Bihar ki Rasoi for sattu sharbat and litti chokha
What's your favourite place in Delhi to go for a meal? Let us know in the comments or write an article about a food walk that you put together here.