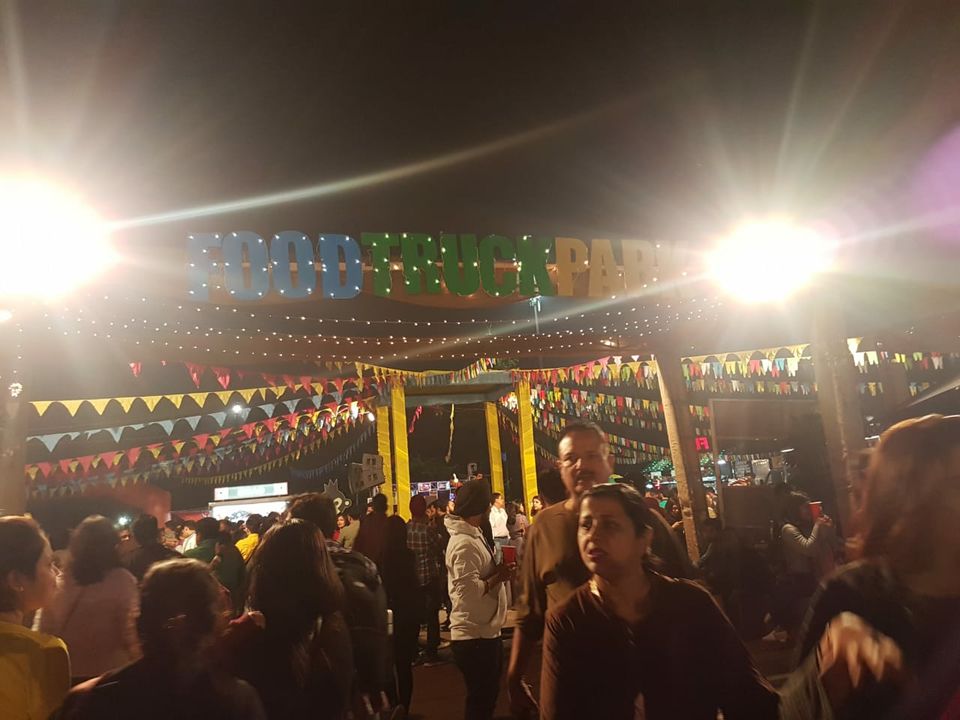 Hi Guys, it's been long time i have written a blog. While going through old pics from my last food feast in my phone gallery,Idea of writing about my previous two visit to this feast clicked my mind and here i am today to share the same with all my wanderer friends.
Event- Food Truck Feast.
When- March 1-March 3
Where- Jawaharlal Nehru Stadium.
What to expect- N number of Dishes to pamper your taste buds, lot to shops for the Junkie lovers, Jewelry lovers, shop till you drop, Beer, Live Performance by famous bands in the city, Silent Disco etc and lastly amazing experience which you get from the Ambiance.
I am not at all a foody person, but like trying new dishes sometimes. I had a sudden visit to the feast last year with my friends when all our hangout plan failed on one fine weekend, we decided to go to this feast which was happening near by from where we were roaming (JLN Stadium).We picked the ticket from gate-14 it costed somewhere around 300 per head. For anyone who has a plan visit can book the tickets online before few days as they roll out some offer where they sell the tickets on discounted price for first few buyers, Also there was 1+1 Bira when I last visited (Friday). First thing i loved about it was the ambiance,surrounding was so lively decorated was giving amazing vibes. It was done using the normal vehicle waste parts, colorful props and lights and it was so eye catchy and amazing, entire place was blowing with the aroma of delicious food all around and live grill. There were somewhere around 100+ food trucks and stalls that too from Delhi's best restaurant. The best part was, all the available foods were divided in to various sections. There was a section for Chinese, Burmese, Kebabs, momos, desserts, Ice cream, mouth licking waffles, chats, beer, also beer Ice cream. A whole section was quirk bazaar, with some Instagram famous doodle stores which had a lot of trendy and Quirky things to offer, oxidized jewelery shop, home decors and a lot to shop.
Best part of the evening was live performance and some beer with which it got ended. I had two visits last year, and I am ready to visit happiest feast again for some mind blowing, Delish experience again.
Keep travelling, keep exploring!!!!! Live the life as if this is the last day you have.
would love to end the post with some of the amazing pics from my last visit.....