Food, Fashion and History…
On my recent visit to Delhi,I made sure to visit Hauz Khas as it was pending since long time. I insisted my friend to accompany me,and help me know the place very well. Hauz Khas village, located in the South Delhi surrounded by greenery, Sounds ! Like a historic place which it is and village around but this place has its own charm, like its completely opposite to its name as few places there is so happening and must visit. This is the place where you will find Deer park and Rose Garden, Historic monument, Tomb, Mosque, Too many happing restaurants with live bands, lounge with great music, Bar and Café and Many branded shops of clothing, accessory, antique pieces, Furniture etc.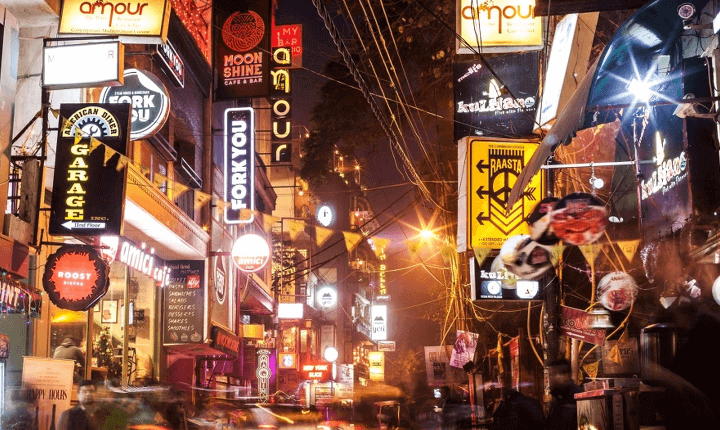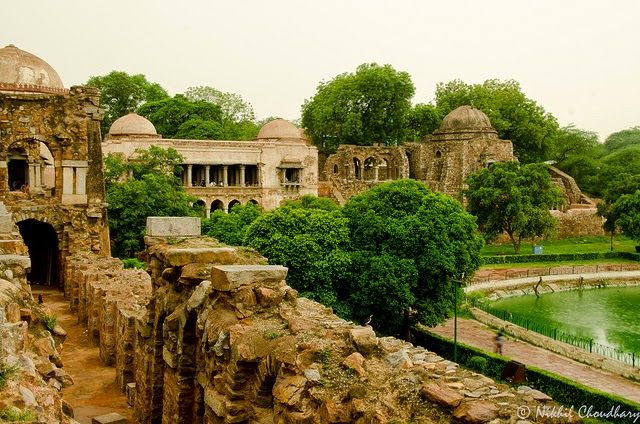 Meaning: Hauz Khas is named after an ancient water reservoir, built by Allauddin Khilji which means in Urdu language 'Hauz' means water tank and 'Khas' means royal, that makes 'The royal tank' . This water tank is now part of the extensive Hauz Khas Complex, which supplies the water to the inhabitants of Siri Fort.
The best time to visit this place is on weekends if you are a party animal or looking for a perfect hangout place to be. The place is spread into acres of land where there is a huge joggers park surrounded around the lake, and for the kids there is a Deer park and a small garden. Mostly you will find a large group of college student and the youngster crowd here. The ultimate thing I liked about this place was the Restaurants, Café and Pub. The shopping around this place is also too impressive as you will find all top brands like Farha Khan Clothing, Color Spa, Tatoo Wala, Global Desi, and some local brand of Delhi. This Shopping street consists of Marriage Lehengas to Party wear gowns, Leather items, Bags, Western outfits, Jewellery, some antique pieces you will find them all on 1 street. I personally had visited to the antique piece shop which was too good where I found the unique watches, antique clocks, lamps, olden time and crafted home decors, Wall paintings, etc.. There is so much to see on this street it certainly looks like the flea market. On a recent movie Ki and Ka I had viewed this street where Arjun had been there to purchase his antique toy trains for this home decor.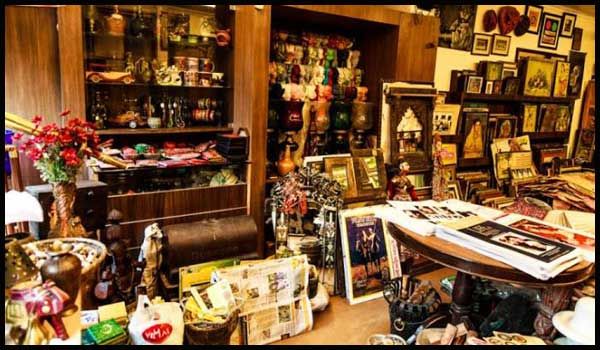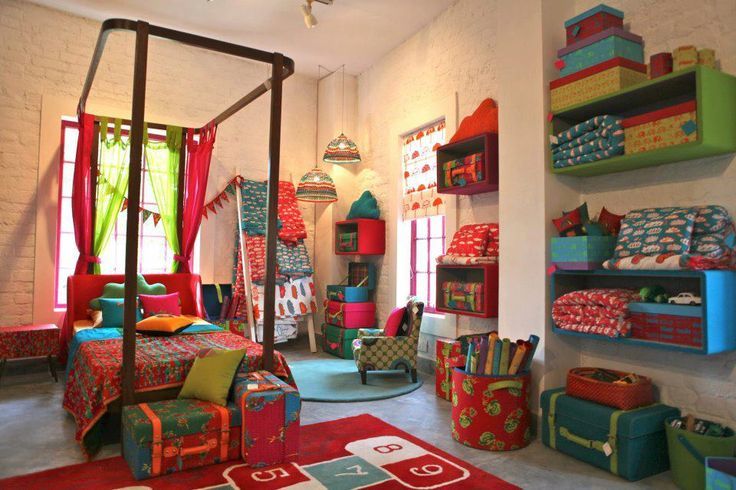 My Visit: The place is divided into 2 gates 1 which is connected to the Deer Park, Lake and Rose Garden and other to this Fashion, Food street and The Historic Monument. Well from a hectic day schedule and the summer heat, we prefer to visit the Monument and Fashion & Food street. The Monument area is such huge with greenery around which consist of some Tombs and a small garden. It has an overlooking view of the Lake and the Park. The worst part I felt was the houses around this monument, it just blemish the charm of this Historic place. We moved around the overall place looking around the Tombs and clicking some of our good clicks. This place has a history behind it which we heard from one of the localite from Hauz Khas Complex itself, he explained us about the overall place from the time it was built and till it actually went into the hands of government, etc.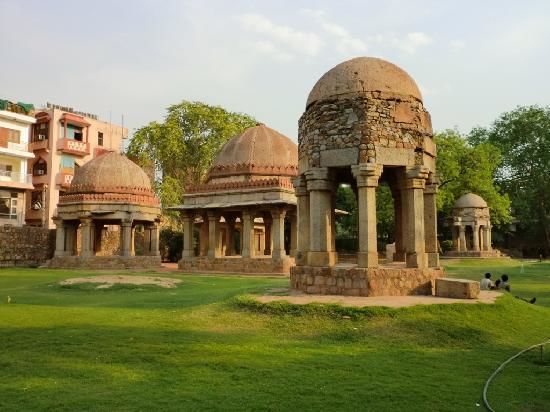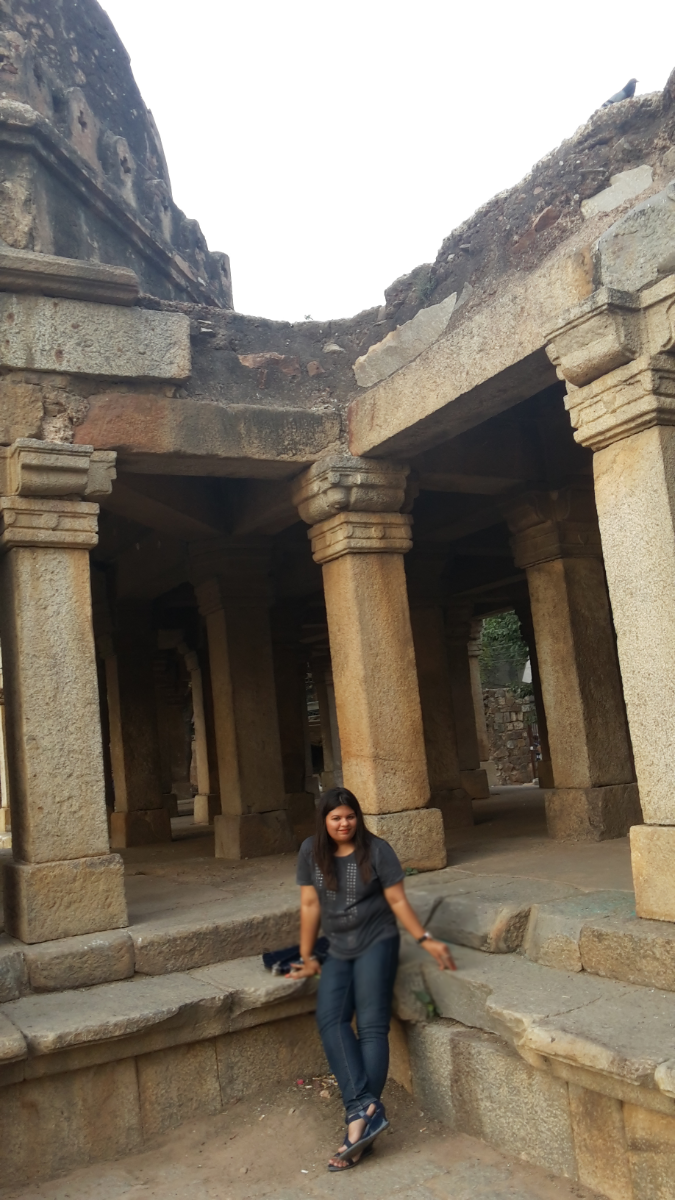 After roaming the monument we later moved to a nearby joint called Masha. Here most of the restaurants have a roof top dining and some have an open air area with lake facing and candlelight dining area. Masha is one of the lounge and Bar with an open air dining area with a lake view. It also had Live band performance. The food served here was authentic food and the ambiance of this place was mind blowing. We had an amazing time listening to the live band and having our chilling drinks. I didn't even realized where the time flew. The day came to an end and it was time for us to leave. As it was the weekend the place got too much crowded by late evening. Later on my way to exit I did some window shopping which was phenomenal . My overall experience was quite entertaining, I shall again visit this place with my DSLR spending a full day roaming the overall place and visiting the Deer Park and The Rose Garden for sure.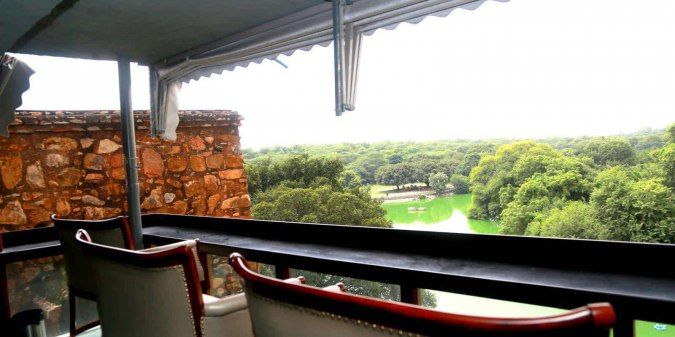 The most important thing about this place is as its name Royal the things around here are also too expensive. The Restaurants and the Shopping are a big hole in the pocket. So if you're planning to visit it don't forget to load your wallets full.....