India is a country with rich cultural and architectural heritage. Many world famous monuments were built over different periods of time are still present in their full glory. This architectural wonders speak of the past. Among many world famous monuments the Taj-Ul-Masjid has it's own special place.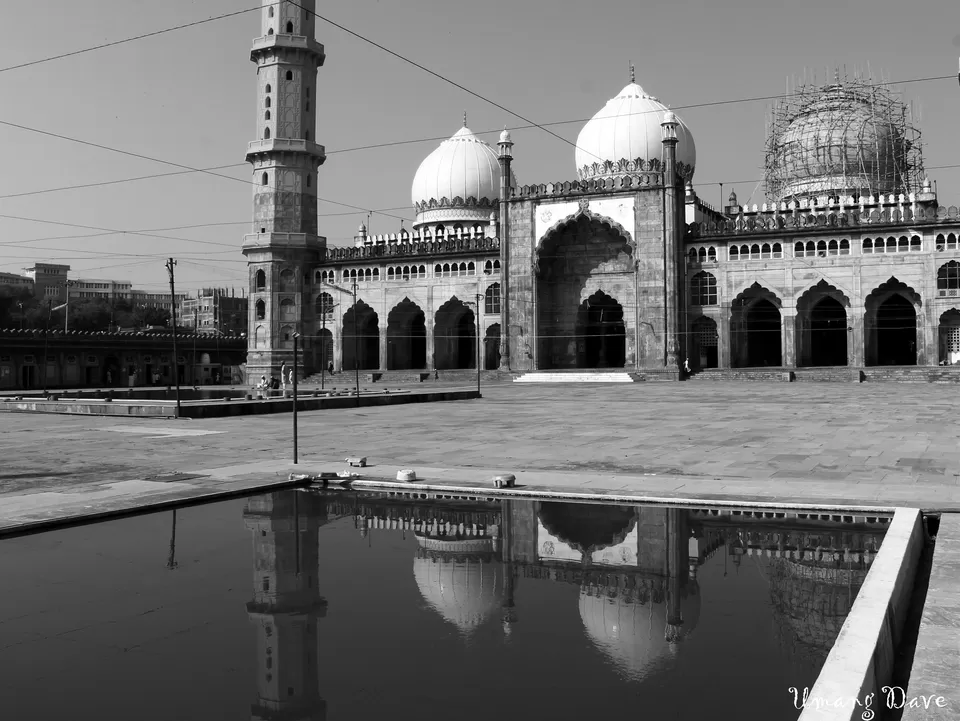 Though most of the people believe that the Jama Masajid of Delhi is the biggest mosque in India but it is not a fact. Taj-Ul-Masajid is not only the largest in the country, but it also happens to be the second largest mosque in Asia. This architecture made of red stone is situated by the lake referred to as the Motia Talab in the capital city Bhopal of Madhyapradesh state. Built between the years 1868 and 1901, started by Sultan Shah Jehan Begum of Bhopal, this mosque literally means "The Crown of Mosques".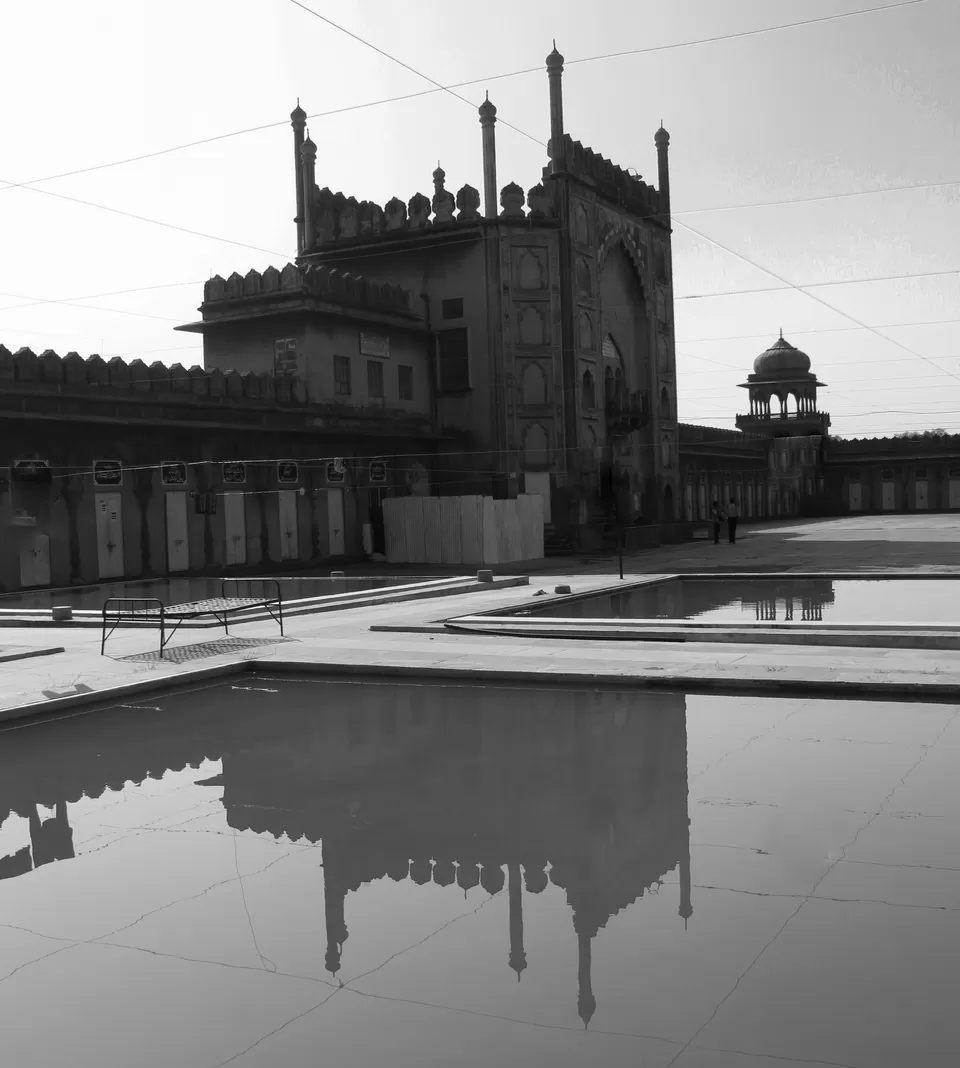 The masjid is open on all days, but non-Muslims are not allowed inside on Fridays.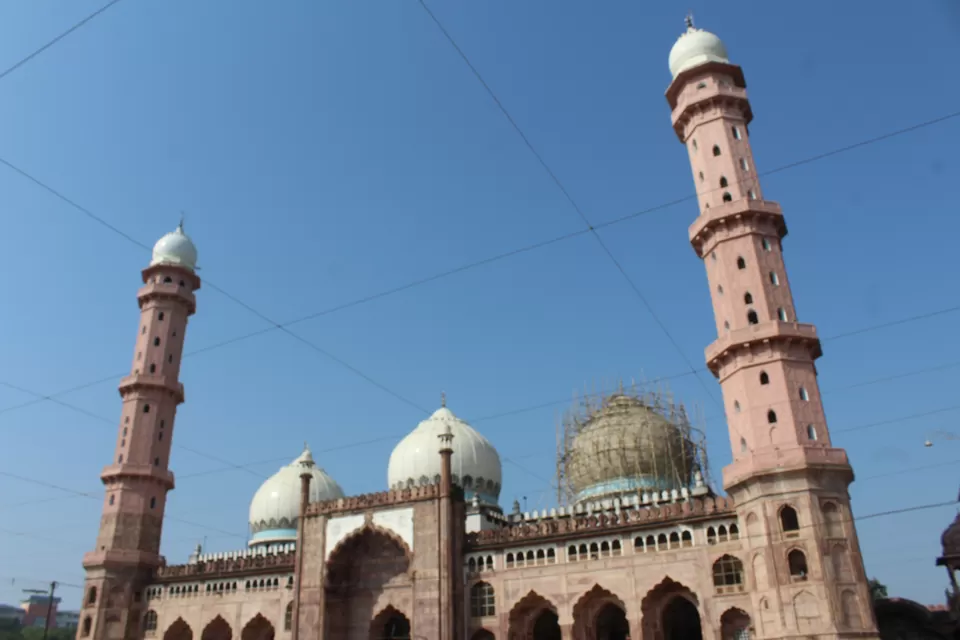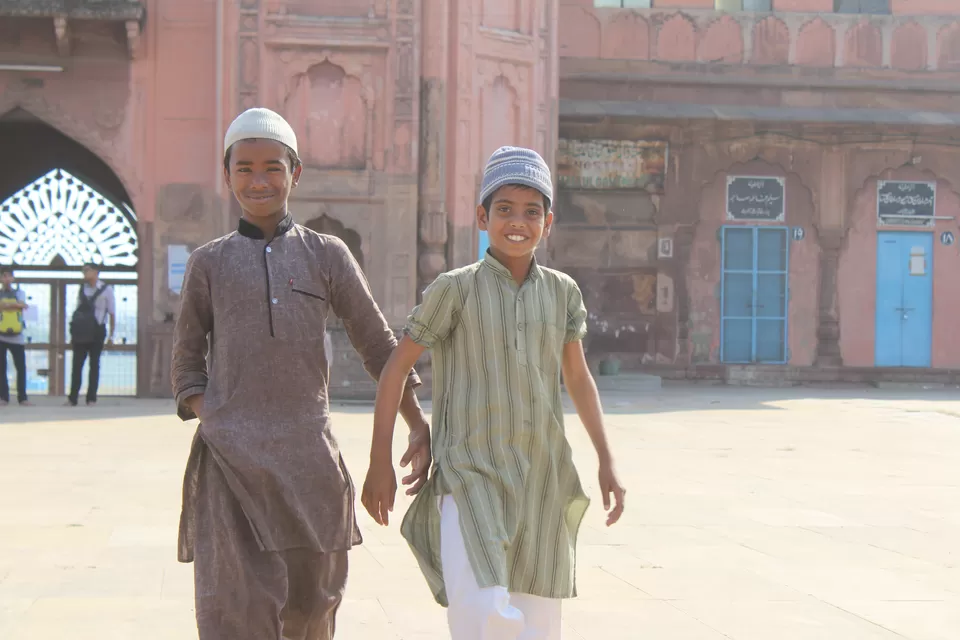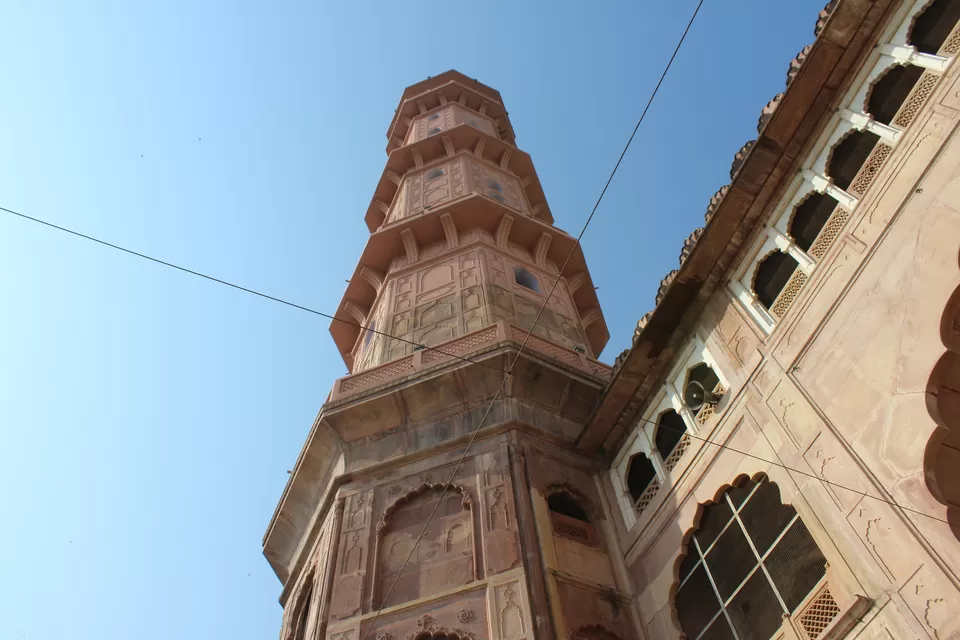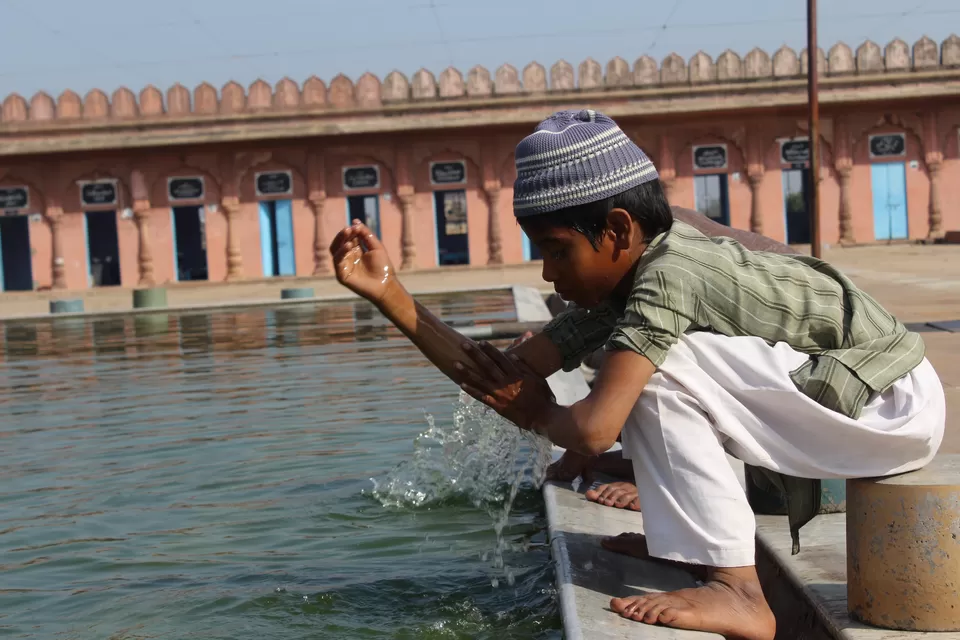 The Mosque has a pink facade topped by two 18-storey high octagonal minarets with marble domes. The Mosque also has three huge bulbous domes, an impressive main hallway with attractive pillars and marble flooring resembling Mughal architecture the likes of Jama Masjid in Delhi and the huge Badshahi Mosque of Lahore. It has a courtyard with a large tank in the centre. It has a double-storeyed gateway with four recessed archways and nine cusped multifold openings in the main prayer hall. The Quibla wall in the prayer hall is carved with eleven recessed arches and has fine screens of trellis work. The massive pillars in the hall hold 27 ceilings through squinted arches of which 16 ceilings are decorated with ornate petaled designs.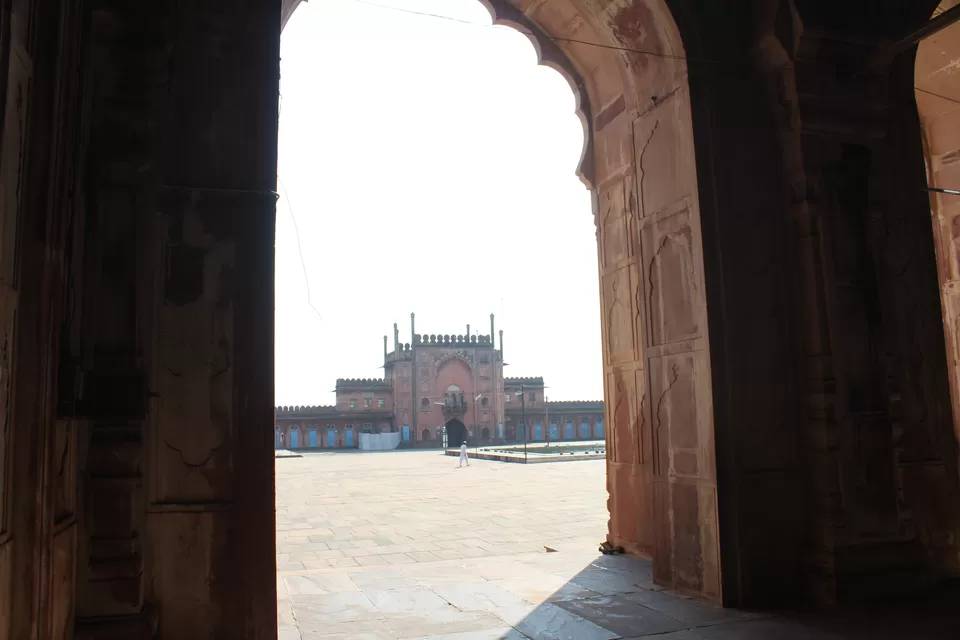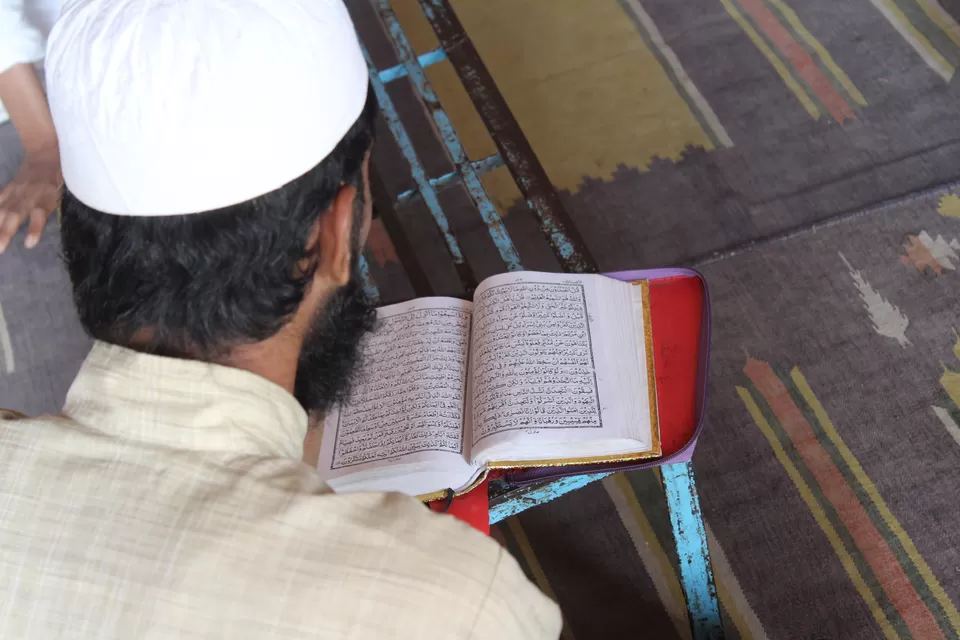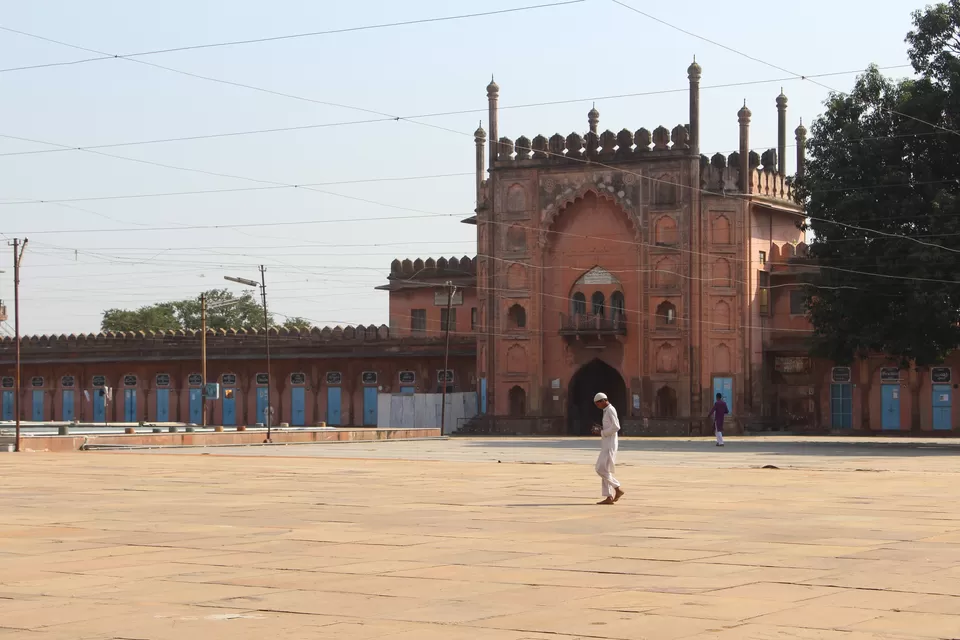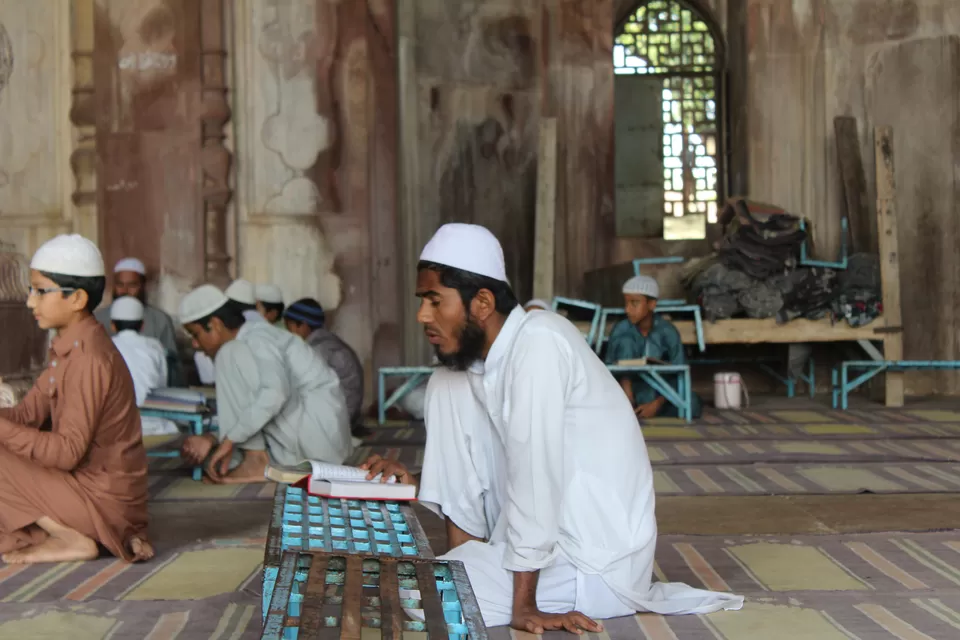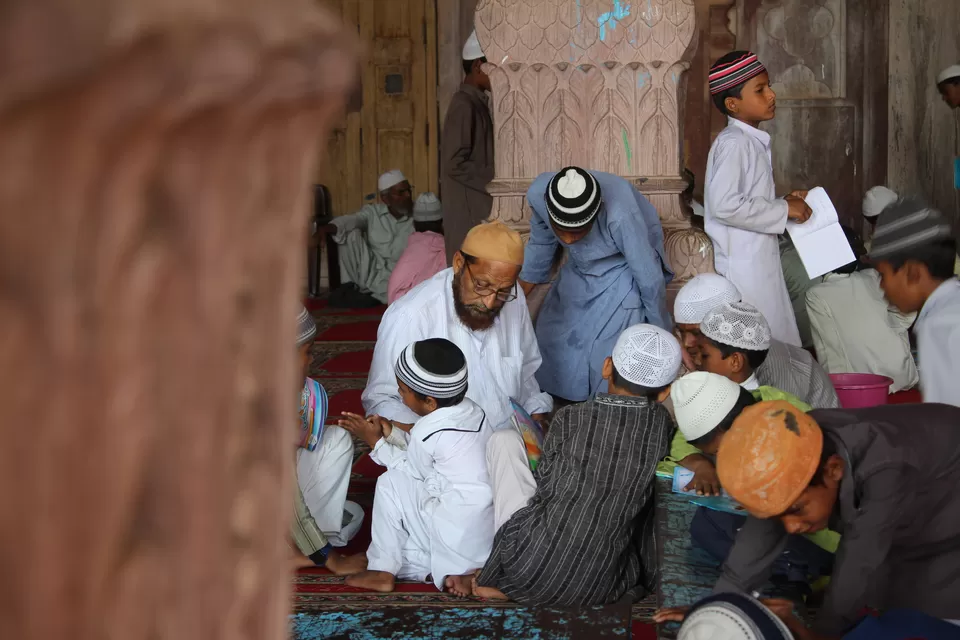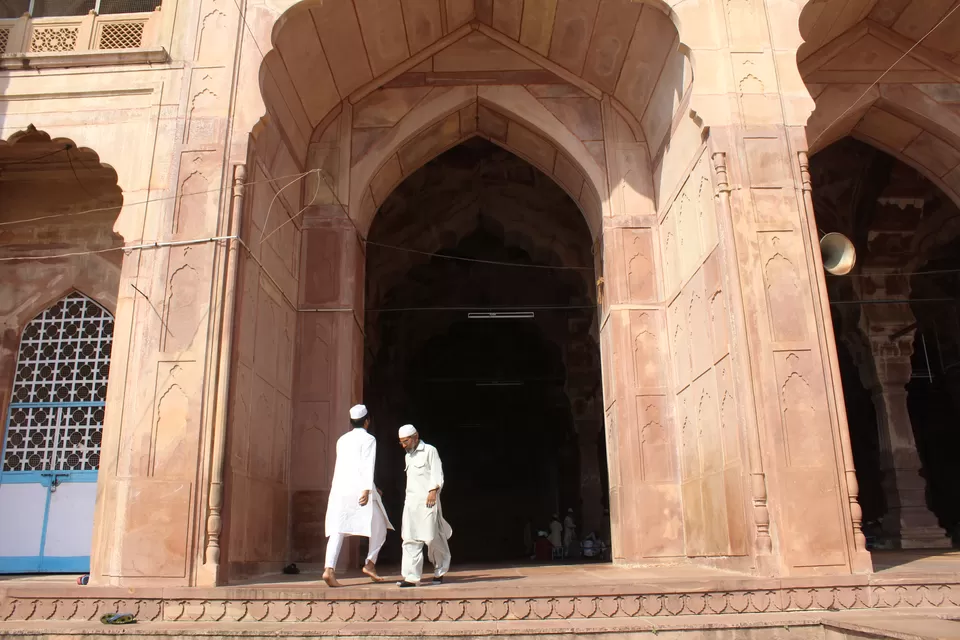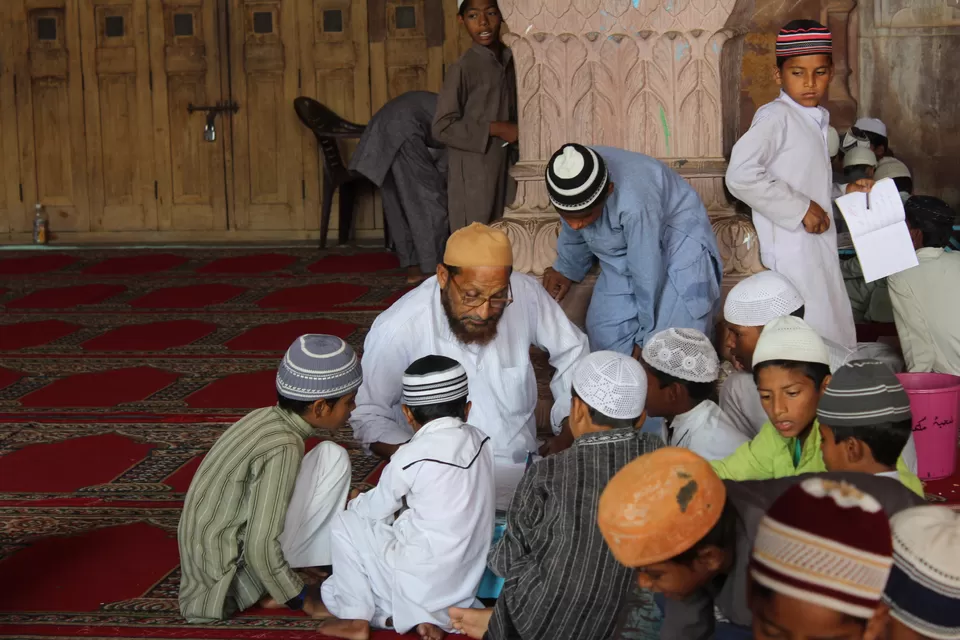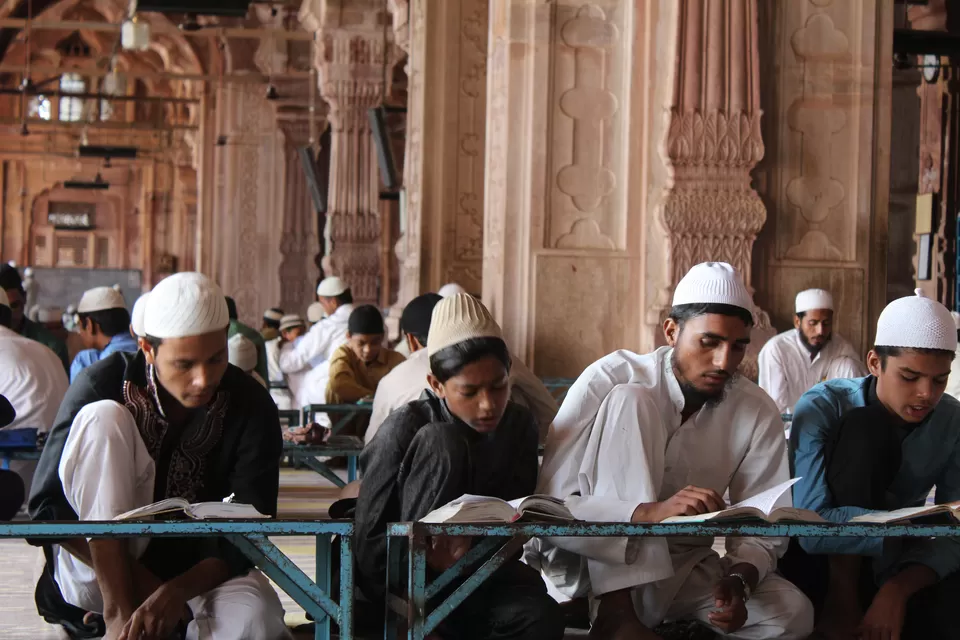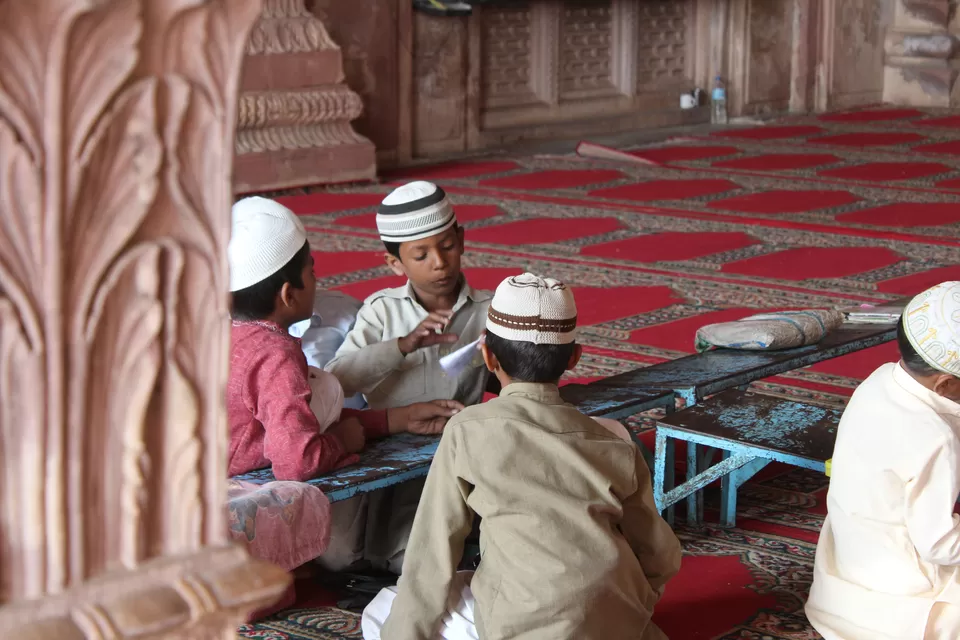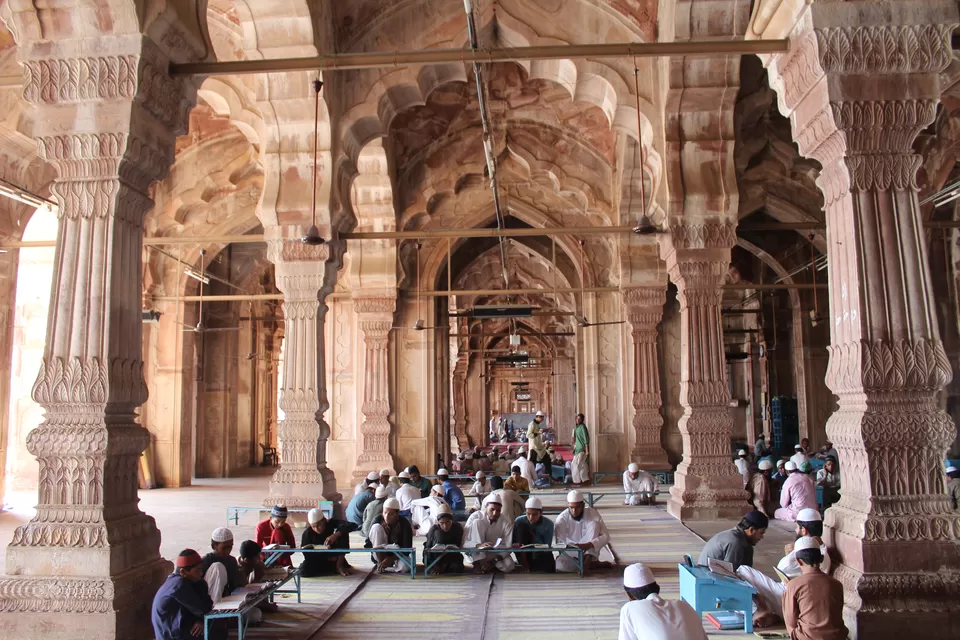 Bhopal is well connected with Delhi and all the major cities. One can easily reach Taj-Ul-Masjid from railway station and Bus station. The mosque is situated in a prime location and a famous landmark of the city.
The entry is free for anyone. A 'Madresa' is run by the management where children learn the concepts of Islam.
The magnificent architecture is indeed a great example of richness of Indian Islamic architecture.