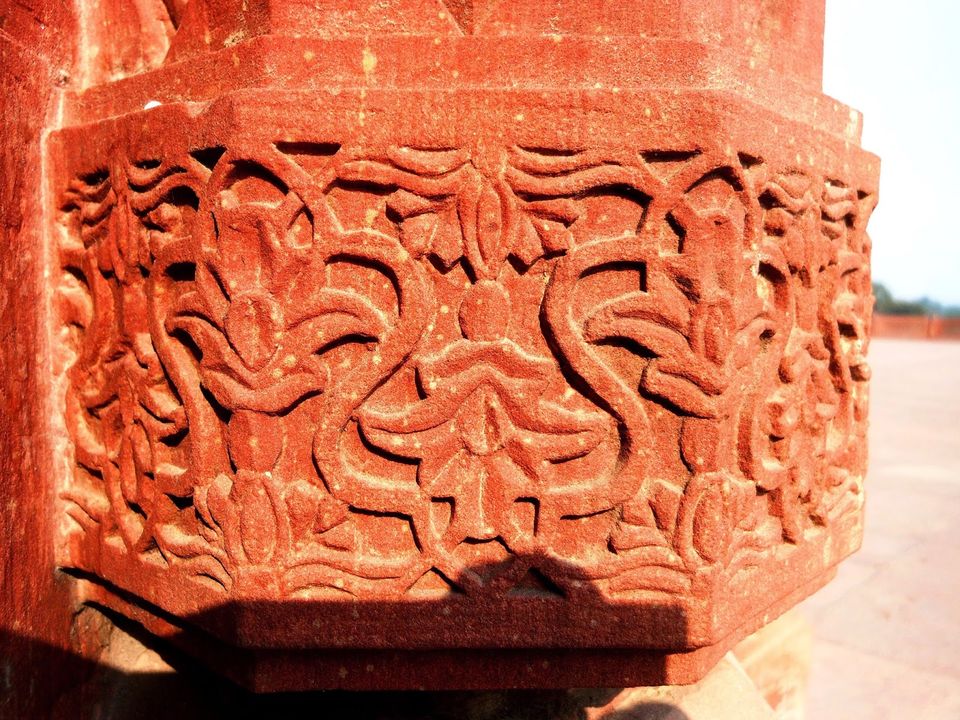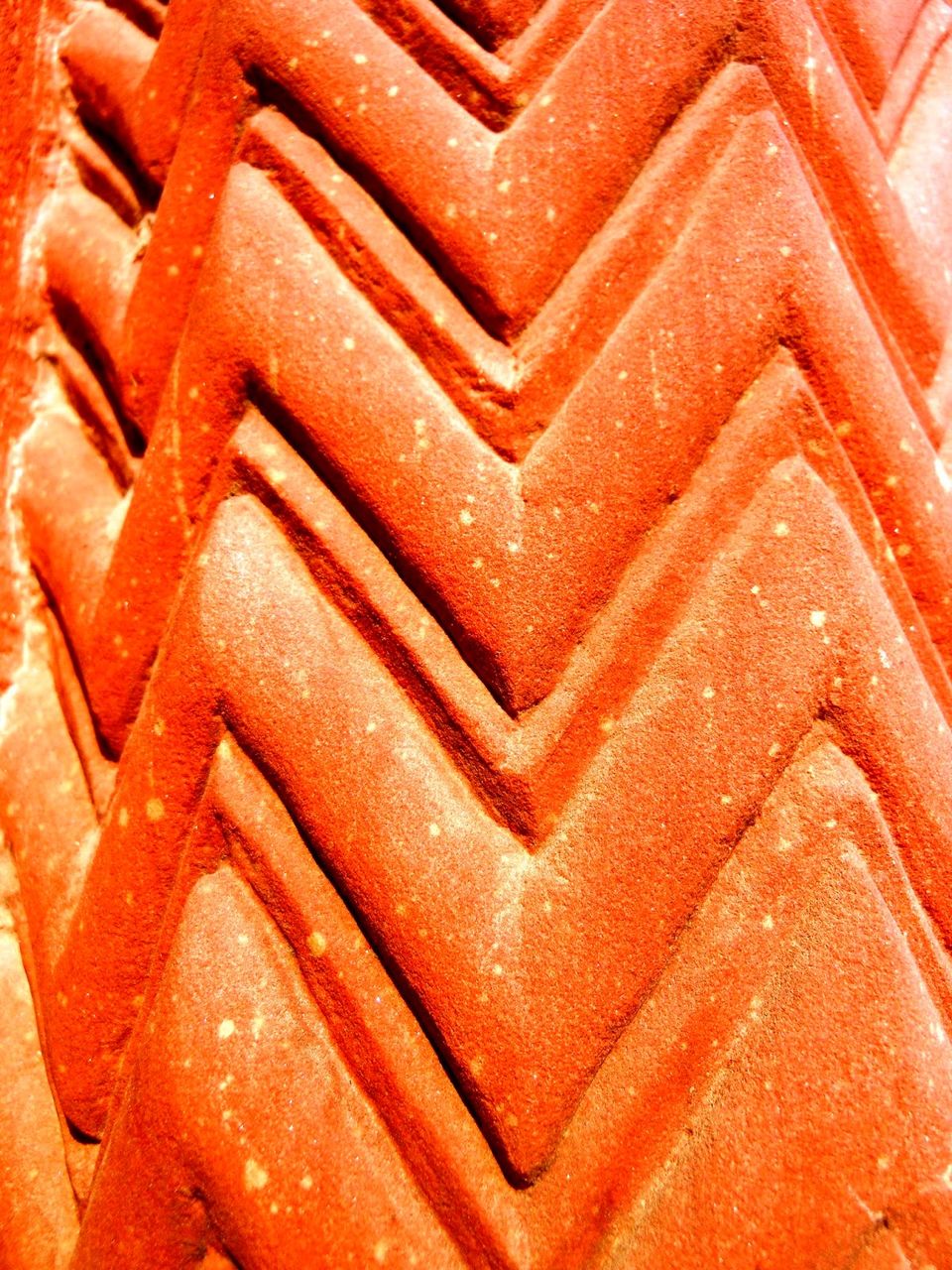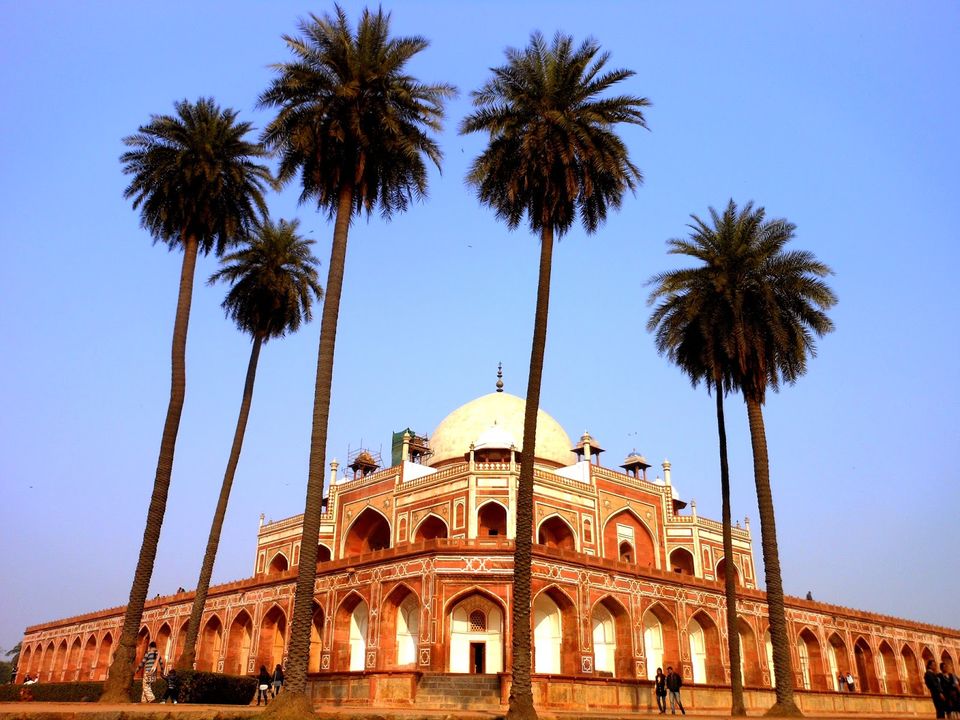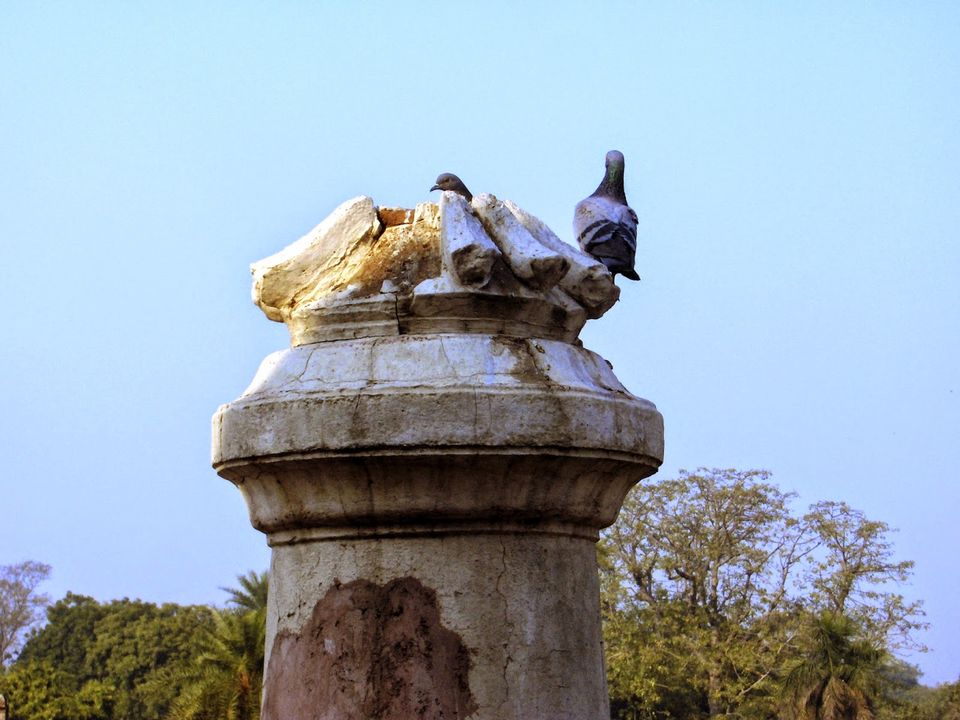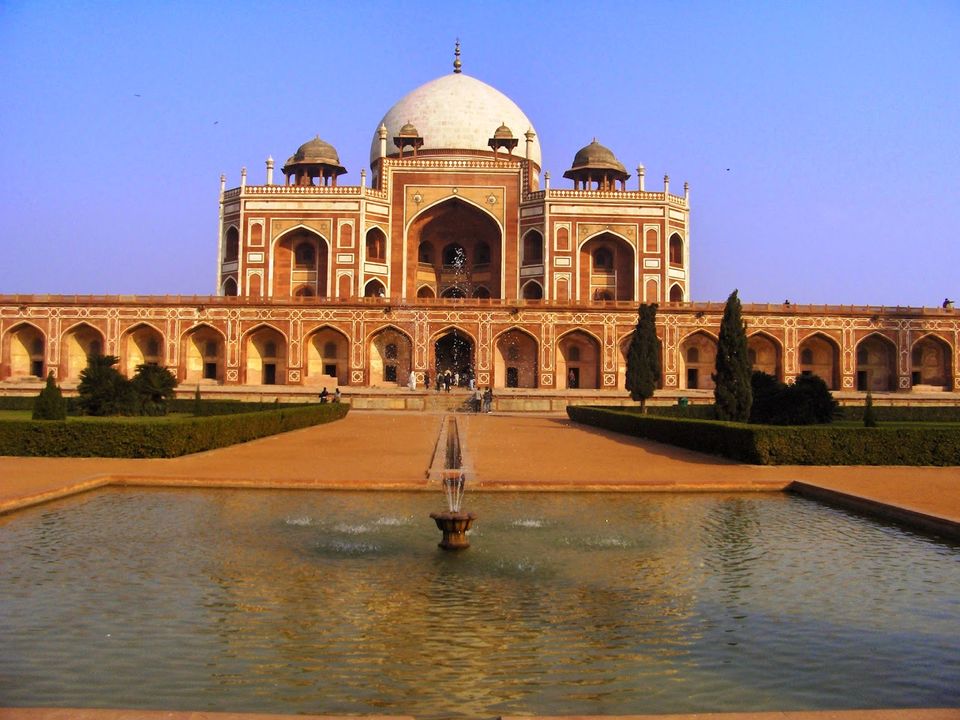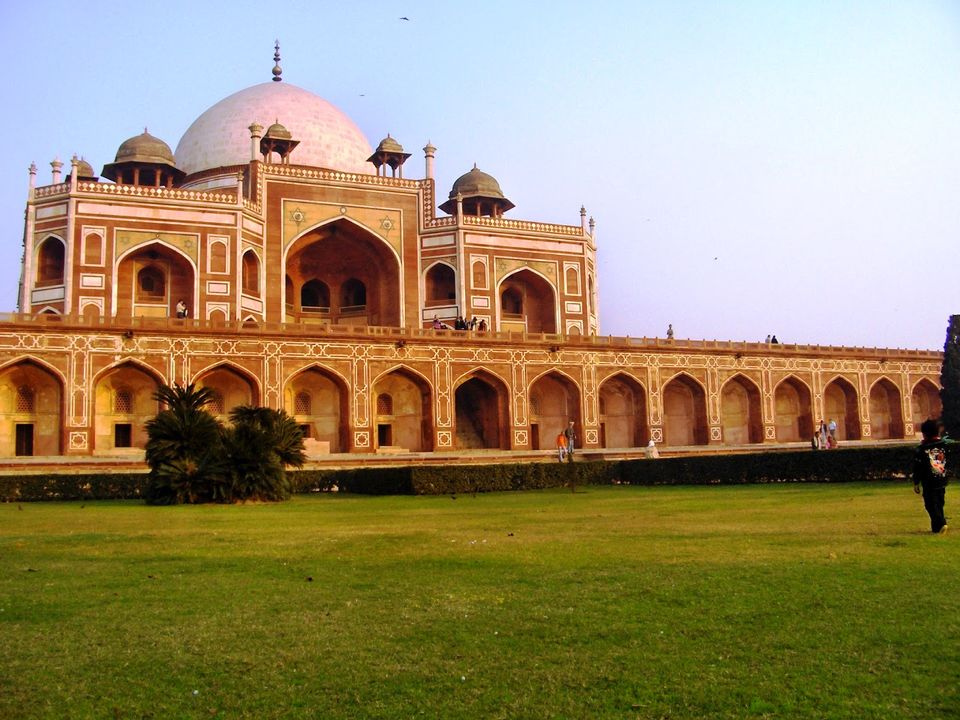 While it is a known fact that Delhi owes much of its cultural glory and grandeur to the Mughals, not many know much about Mughal Architecture. In fact, one out of every four people residing in Delhi hasn't even visited any of these architectural marvels.
The arrival of the Mughals was a turning point in Indian history, more so in its architecture. Greatly influenced by the Persian styles, all the early Mughal rulers constructed excellent mausoleums, mosques, forts, gardens and cities. The Mughal buildings show a uniform pattern both in structure and character. The main characteristic features of Mughal architecture are its bulbous domes, slender minarets with cupolas at four corners, large halls, lattice work, massive vaulted gateways and delicate ornamentation.
The beginning of the Mughal era under Babar, followed by Humayun doesn't have much architectural significance for Delhi. Akbar on the other hand, was spiritually inclined and with him began a flourishing era of Mughal architecture. His son Jahangir, an aesthete contributed to this era with many tombs built in the glory of nobility who had been at court since his father's times. The chief amongst his works was refurbishing and restoring the tomb of the venerated Sheikh Nizamuddin Auliya.
Shah Jahan needs no introduction to the architectural world. While his masterpiece Taj Mahal is located in Agra, his magic touched Delhi also in form of the city of Shahjahanabad, built along the banks of the Yamuna in Delhi. Architecture of Delhi during his era was done at a very idyllic pace, as if the entire city was in love with the process of building itself. His son, Auranzeb on the other hand, proved to be a disappointment in the annals of Mughal architecture. Busy dealing with political strife, whatever little he contributed was within the walled city of Shahjahanabad itself. Gradually, as the Mughal Dynasty declined and the British rose to power, the rulers to seemed to have less and less resources in their hand to devote much to architecture.
Mention must however; be made of the women in the Mughal Empire who despite being behind the purdah, yielded immense wealth and power to contribute radiant architectural wonders. The first amongst them is Haji Begum, wife of Mughal emperor Humayun who built the Humayun's tomb. Again, Nur Jahan was known as a great patron of architecture and built many beautiful palaces, gardens and mosques. Jahangir's daughter Princess Jahanara participated in major architectural projects in the new Mughal capital, Shahjahanabad. She was the patron of at least five important buildings there. The pulse of Shahjahanabad - the bazaar of Chandni Chowk ("moonlight square") - was designed by Jahanara.
While it might not be possible for everyone to devote time to each and every architectural marvel of the Mughal era, the best of it can't be resisted. Here's a list of ten Delhi Mughal monuments you have to make time for.
Humayun's Tomb
Right up on this list is Humayun's Tomb, built as mentioned before by Haji Begum in memory of her loving husband, Humayun. Listed in UNESCO's World Heritage sites, it is the first garden tomb to be built in the Indian subcontinent. This original masterpiece made in red sandstone is known to be the inspiration for Taj Mahal. Ironically, neither this monument nor the love story associated with it is not as popular as the one it inspired.
Red Fort
If you are history junkie, there's no way you can miss out on this one. Though not as well maintained as the Agra Fort, this fortified palace built by Shah Jahan brings alive the stateliness of the Mughal court. Diwani - i - Aam and Diwani - i - Khas, Rang Mahal, Khas Mahal, Hamam, Delhi Gate, Lahori Gate, Moti Masjid, Naubat Khana, Hira Mahal, Shahi Burj are some of its memorable structures. It combines the architecture of Islamic era with that of Persian, Timurid and Hindu design. Spend some time here imagining that you are a Mughal royalty.
Purana Quila
Built on the site of the most ancient of Delhi's city Indraprastha, the Purana Quila as the name suggests stands stoically against the vagaries of time and nature. This can be an ideal place to spend a winter afternoon, basking in the sun and figuring the three huge gateways out. Once you are done with admiring Humayun's ambitious plan for his city Dinpannah, there's also a moat surrounding the fort for boating.
Jama Masjid
With a courtyard capable of holding 25000 devotees and innumerable pigeons, this ancient masjid brings you one step closer to divinity. Commissioned by Shah Jahan, the mosque was a result of the hard work of about 6000 workers, over a period of 6 years. Visit the place with your socks on, as the red sandstone flooring of the mosque can be very hot to your bare feet.
Safdarjung Tomb
The last flicker of the Mughal architecture can be seen in this monumental tomb garden. This enclosed tomb was built in the memory of Safdarjung, the minister of Avadh during the reign of Muhammad Shah. While it bears resemblance to the Humayun's Tomb, it is of a much lesser stature. Some interesting structures of this monument are Jangli Mahal, Badshah Pasand, Moti Mahal, etc.
Chandni Chowk
Chandni Chowk or the moonlight market was commissioned by Shah Jahan and designed by princess Jahanara. Originally criss crossed by canals, this densely populated area still remains one of India's largest wholesale markets. Visit this place to check out the old havelis of Ghalib, Begum Samru and Chunnamal. Binge at places running since Mughal era like Ghantewala Halwai and shop anything and everything.
Zafar Mahal
The last monument constructed by the Mughals is the Zafar Mahal. Situated in the heart of Mehrauli, to the western gate of the dargah of Khawaja Bakhtiyar Kaki, this Mahal was named by Emperor Akbar II after his son Bahadur Shah Zafar. Much of this summer palace is today in ruins. However, one can still see glimpses of the gone era in its white marble Moti Majid.
Fatehpuri Masjid
A 17th century mosque built by Fatehpuri Begum, one of Shah Jahan's wives this mosque is located in Chandni Chowk. Built with red sandstone, the mosque has a prayer hall and a fluted dome on top. It is flanked by both single and double storeyed apartments.
Tomb of Atgah Khan
This quaint little tomb was built for a noble man in Akbar's court, who was murdered by a rival. Located in Hazrat Nizamuddin Basti, this 16th century monument remains a secret to many. Sadly, not much has been done to maintain its beauty. Visit it before its gone.
Khan – i – Khana's Tomb
Abdul Rahim Khan - i - Khana, was the son of Bairam Khan and one of Navratnas of Akbar's courts. Situated in Nizamuddin, this tomb was meant for his wife but eventually he himself was buried here. A paved lane lined by trees leads to this weathered tomb highlighted by a dome and chattris. Ironically, the marble used for this monument was stripped of the Safdarjung tomb later on.
Frequent searches leading to this page:-
mughal architecture in delhi, mughal monuments in delhi, tourist places in mughal garden delhi, mughal places near delhi, mughal places to visit in delhi, weekend getaways from delhi