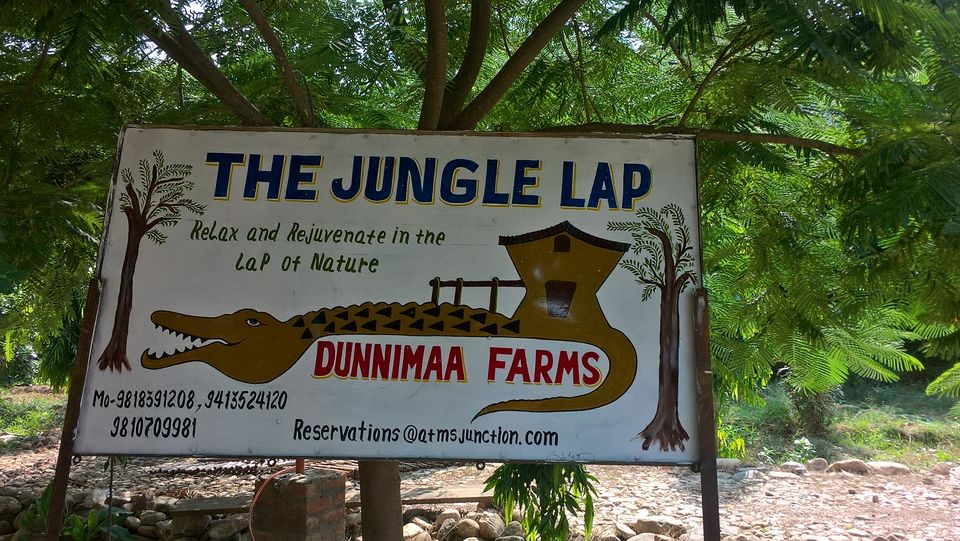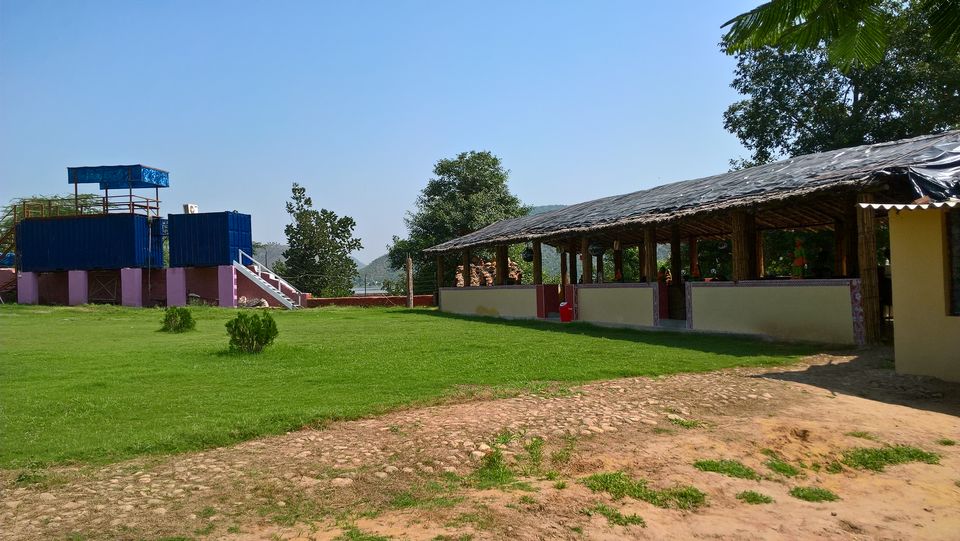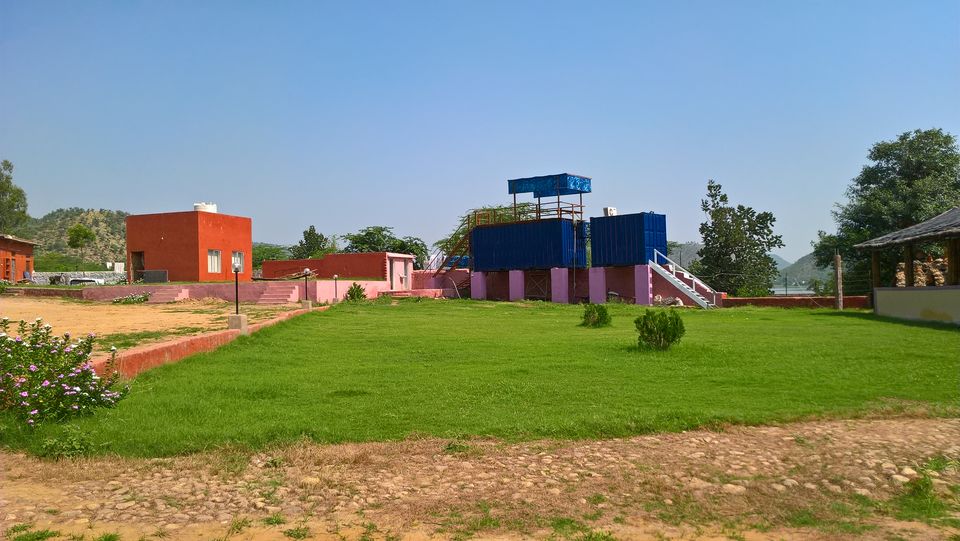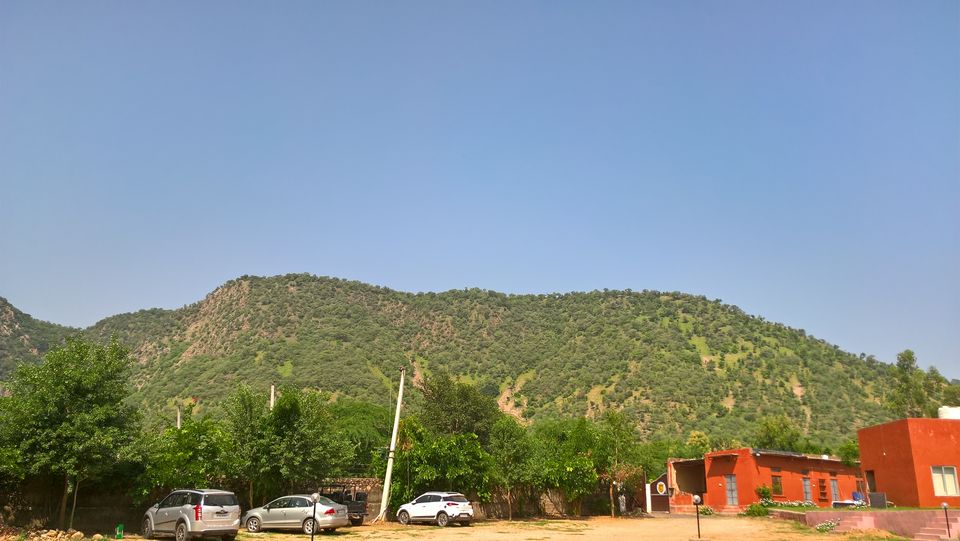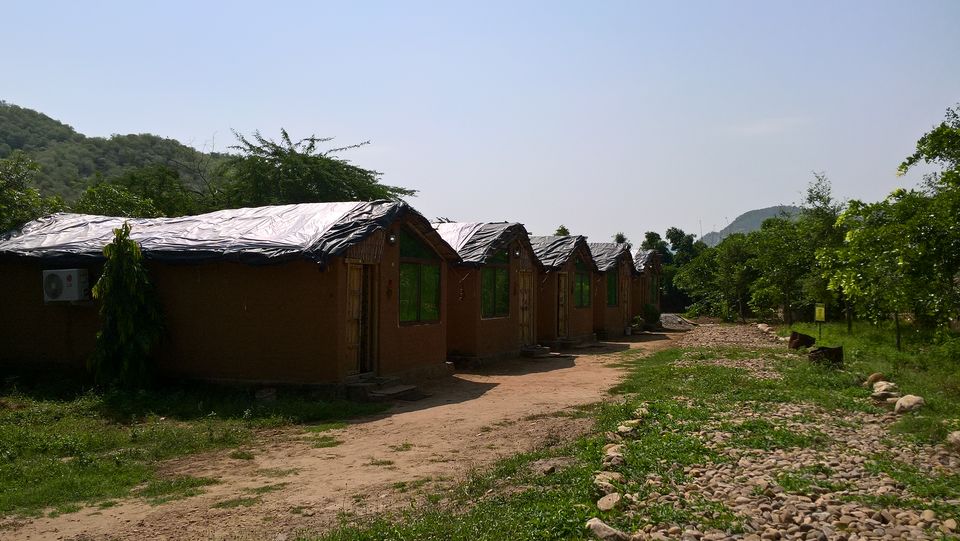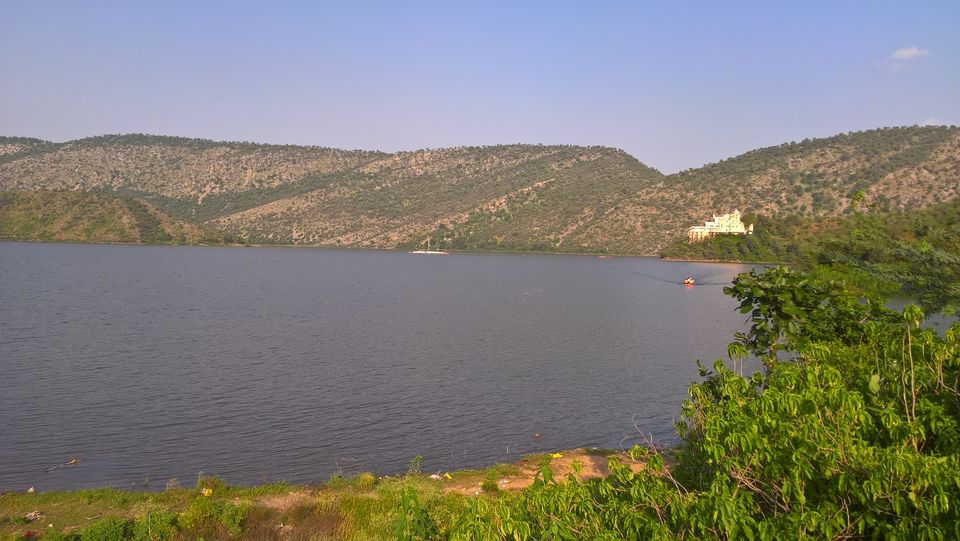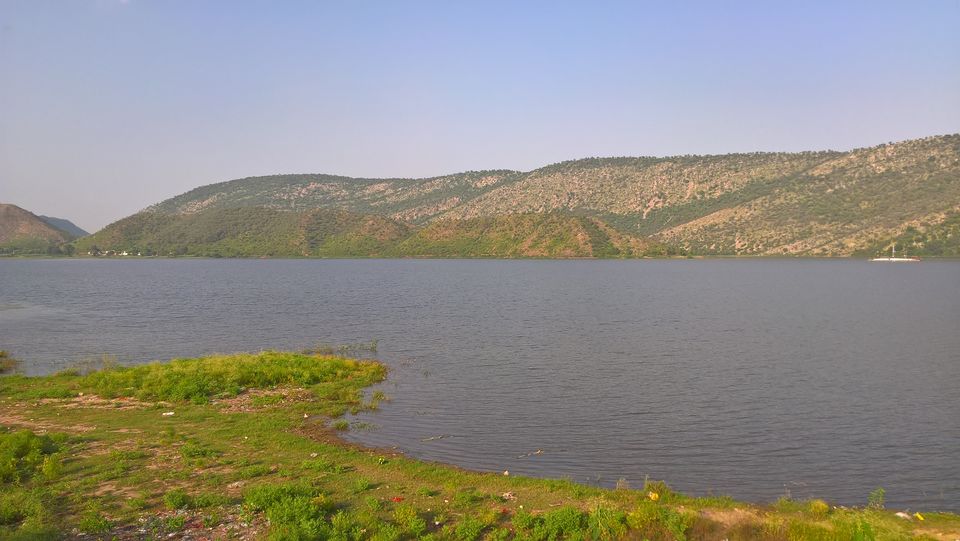 It was a sunny day when we started to Sariska. There were 12 people and accommodated in 3 cars. We started around 10 AM from Gurgaon and reached at 2 PM to the Jungle Lap. It was a fun filled journey as we stopped at few places for quick breaks and few enthusiastic people tapped their feet on few pahadi/Kumaoni songs.
We were received by Saurabh who manages the property and we were greeted with butter milk.. a real treat in summer!! Everyone was so excited as they went around taking a look of the vicinity. The lake nearby the the resort is a lovely scenery. One can also enjoy speed boating and jet ski in the lake. Staff at the resort are very friendly and soft spoken. After taking a look at the location, we all were ready for the lunch. Food was served and I must say.. food was really very tasty. Everyone enjoyed the food and we also extended our appreciation to the kitchen staff.
We had plans to go for Jungle safari and Saurabh arranged it through his contacts. However, most of us were feeling lazy after such a lavish lunch. But we all were ready at 4:30 for the safari. We started from the Jungle Lap at 5 pm to the starting point of safari which was around 24 kilometers away. We were accommodated in 2 jeeps and started around 6:15 pm for the fun filled night safari. We all were very excited as it was first of a kind experience for me as well as for many in the group. We were joined by the person in-charge (unable to recollect his name) of safari who was driving one of the jeeps. I was just amazed the kind of driving i experienced during the safari. They are so skilled that it would take me 2 years to gain that kind of driving skill. We started for the uphill drive of the safari.
The scenery during the safari was just mesmerizing... beautiful sunset view.. birds chirping.. peacocks running and flying around.. it was a beautiful view of mother nature!! Everyone got their mobiles out to click pics and record videos to capture this experience.
We reached to the Bala Quila (https://en.wikipedia.org/wiki/Alwar_fort) after an hour of drive. We made one or two short stops in between before reaching to the Bala Quila. We spend around 20 mins clicking pics and selfies then we headed for a small trekking for around 400-500 meters and then we reached to a part of the fort which gave the awesome view of Alwar city at one side and valley view on the other side.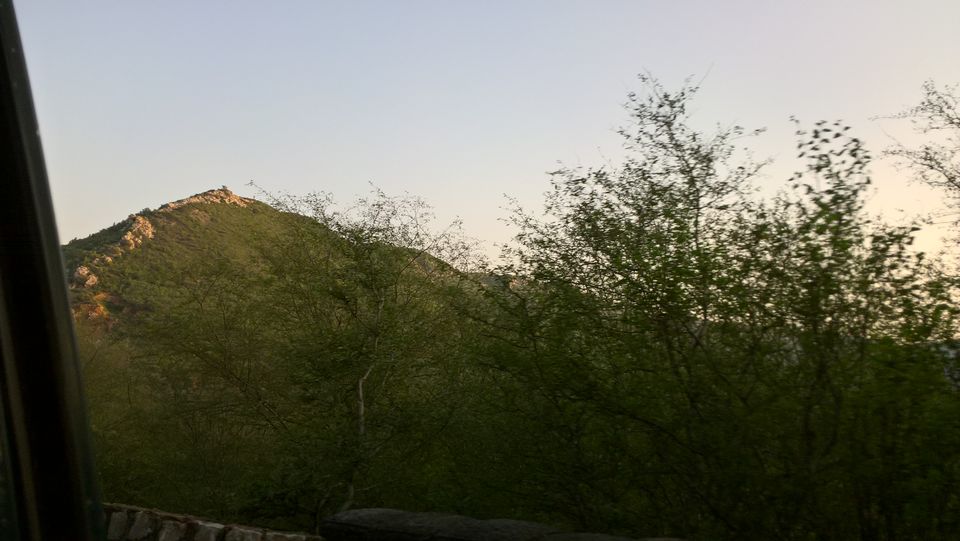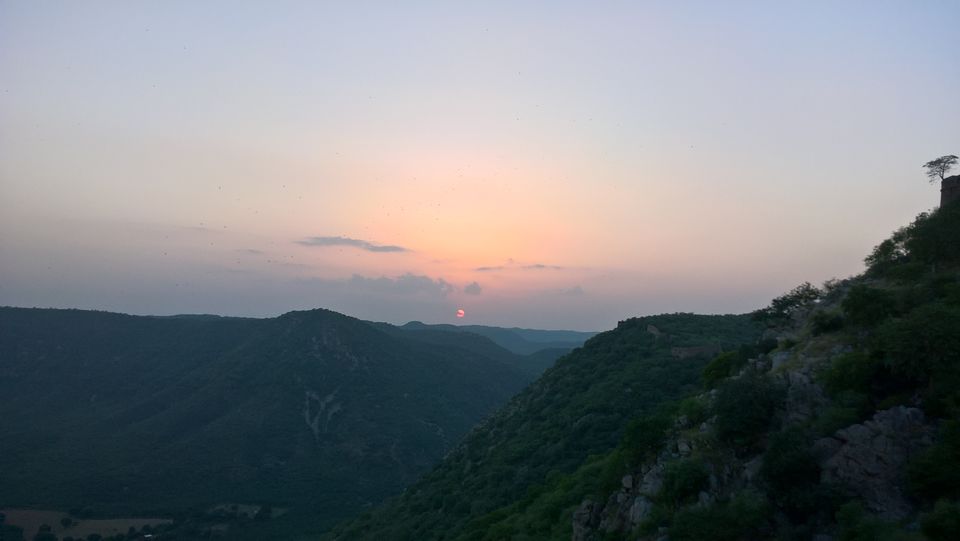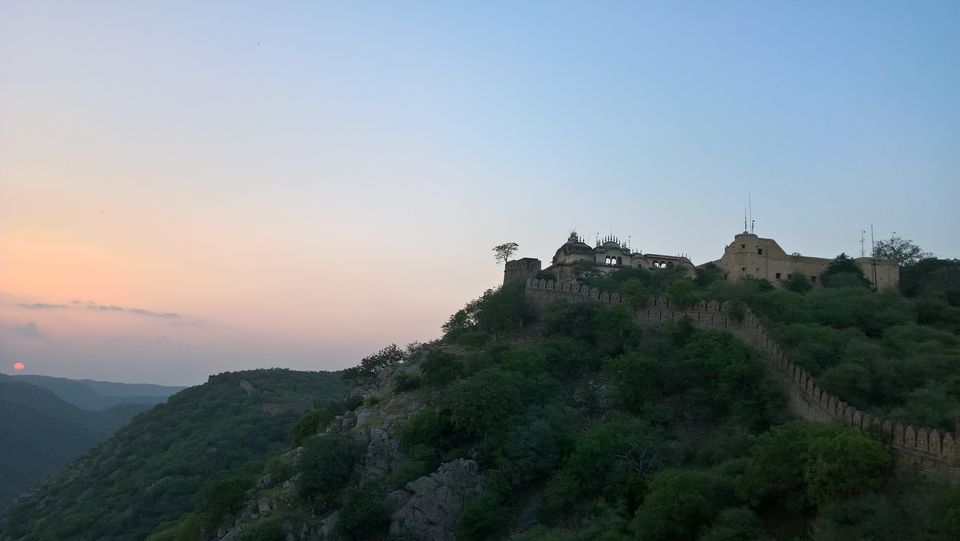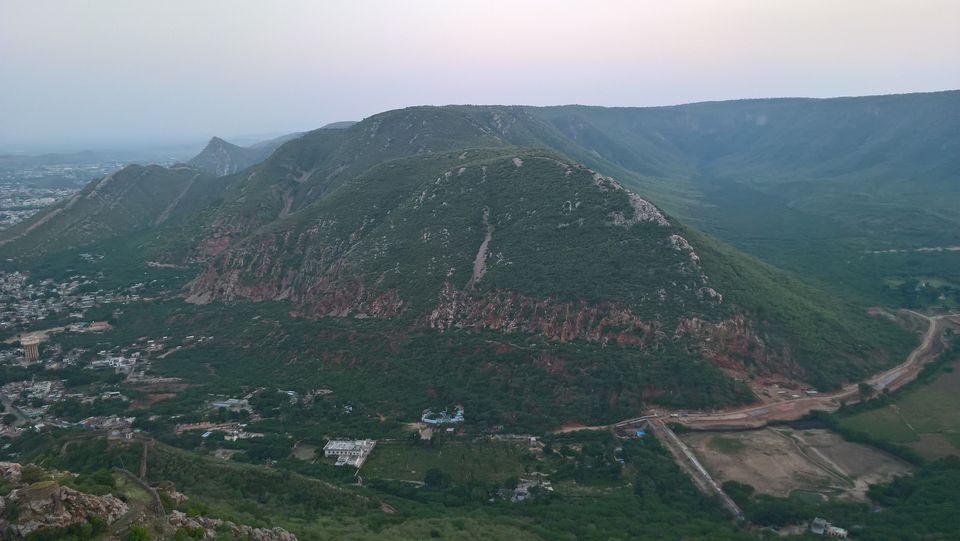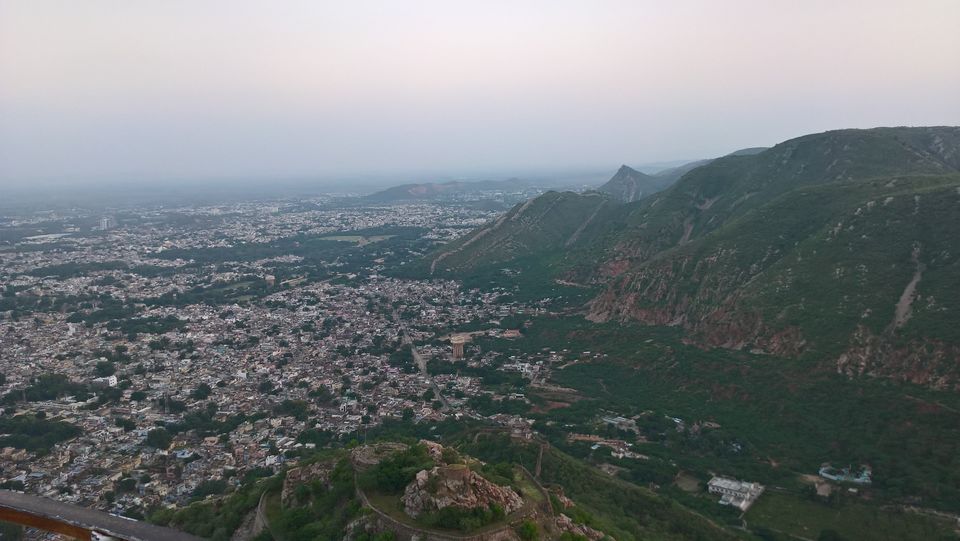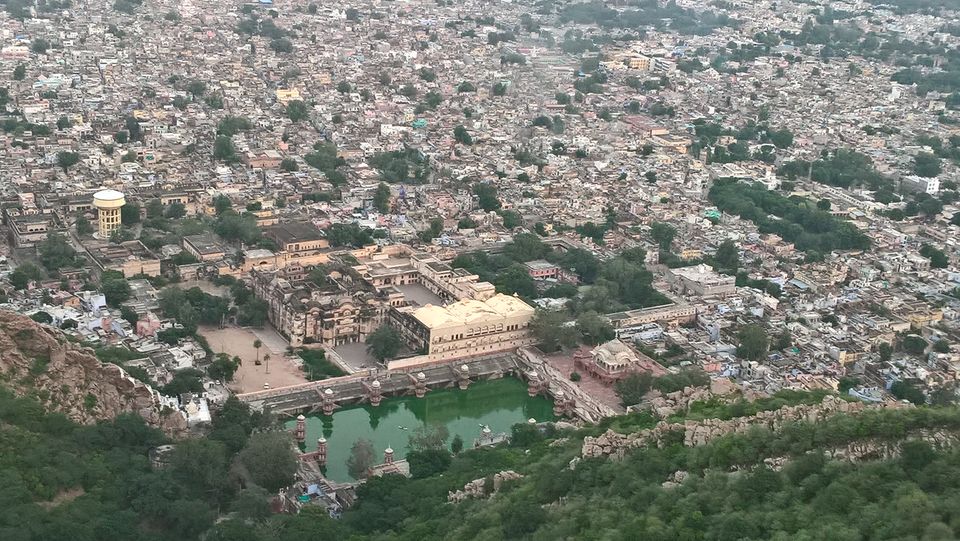 We spent around half an hour after enjoying the views and headed back to the board the jeeps. The back trek was through a different route and it was really an adventure. We lost our way as we reached a closed route and we had to jump from the fort stairs to take another route to reach to our jeeps. Then we started to go for downhill drive towards different location of the forest which had many points where leopard and tigers can be seen. Unfortunately we could not spot any :( but the drive compensated that part. We saw herds of deer and other animals gathering at one location as it was time for leopard call. It is the time when leopards are on roll in search of their hunt.
We stopped at a pond which was rest point for the animals and we heard the stories of capturing leopard or tigers from the safari in-charge. He also showed few videos which was shot during tranquilizing the beast for putting a belt (tied around their neck) which helps in tracking them. After spending around 30 minutes, we headed back towards the drop point. It was 9 when we reached and started back to Jungle lap. We reached around 10 PM and we spent sometime playing games and singing chorus songs. It was midnight when we started feeling hungry. We had dinner and every dish was lip-smacking. Chicken curry was delicious and there was a garlic chutney which was damn spicy. Overall, the food was really good and the best part of the stay.
We chatted for an hour more and called it for the night around 3 AM. It was an amazing day. Next morning, we woke up around 9 AM, got ready and had breakfast around 10 AM. Then we headed back to Delhi with beautiful memories of the trip and wonderful experience of the Jungle Safari.
There are so many things.. so many beautiful places to visit and witness the beauty of nature. One must take some time out of the busy schedule to have such experience. Happy Traveling :)