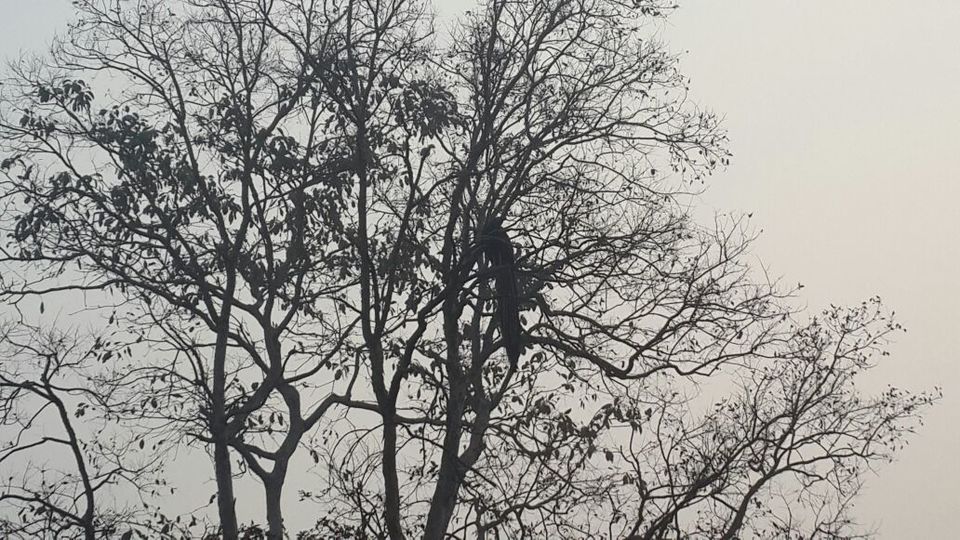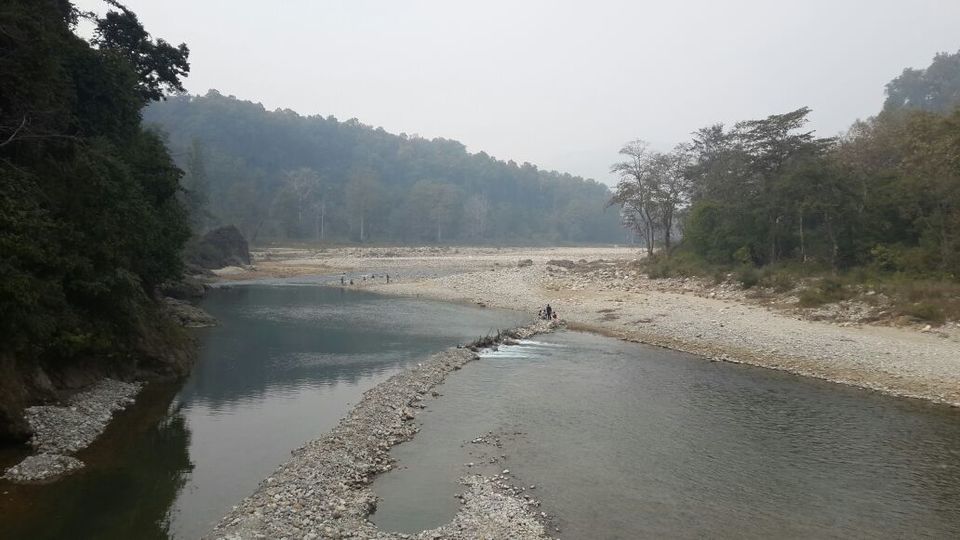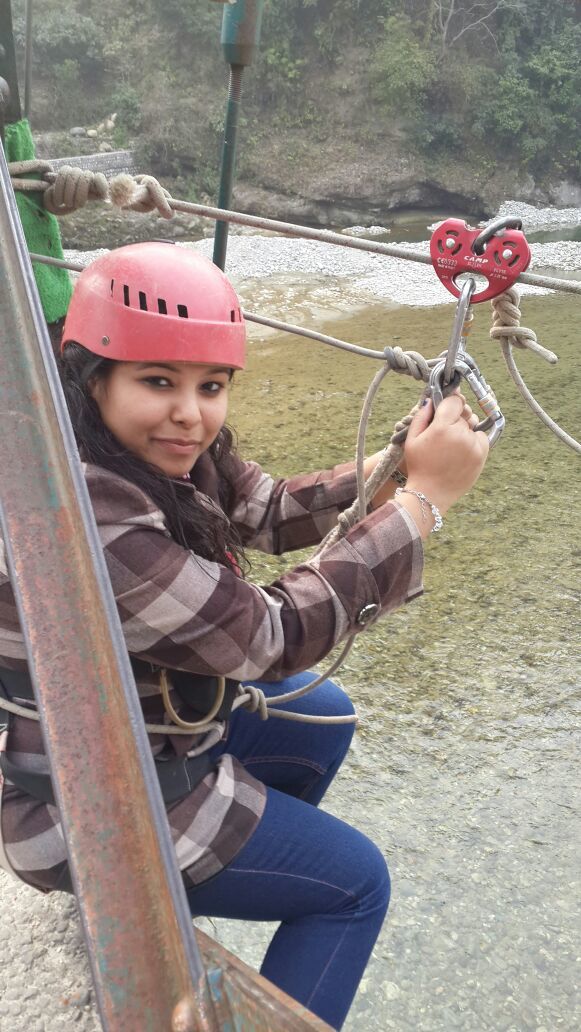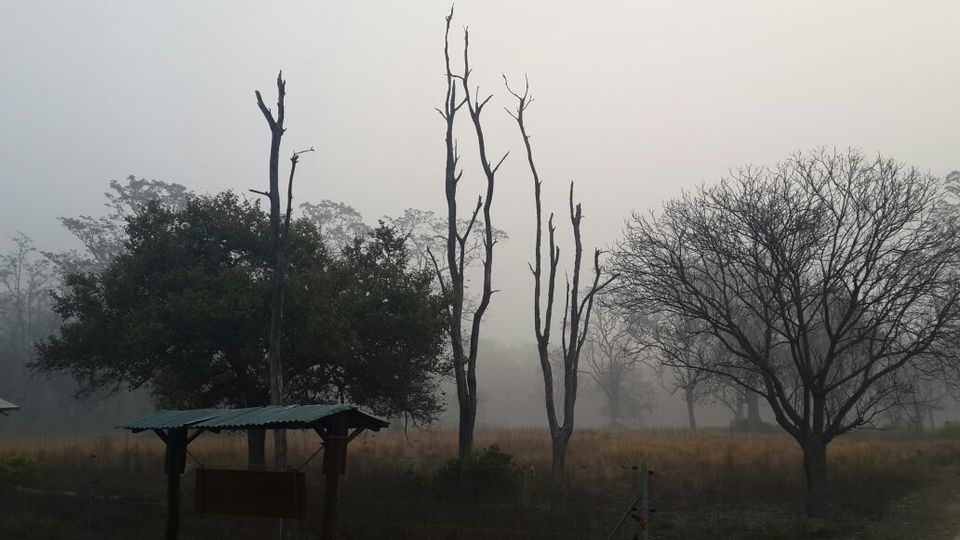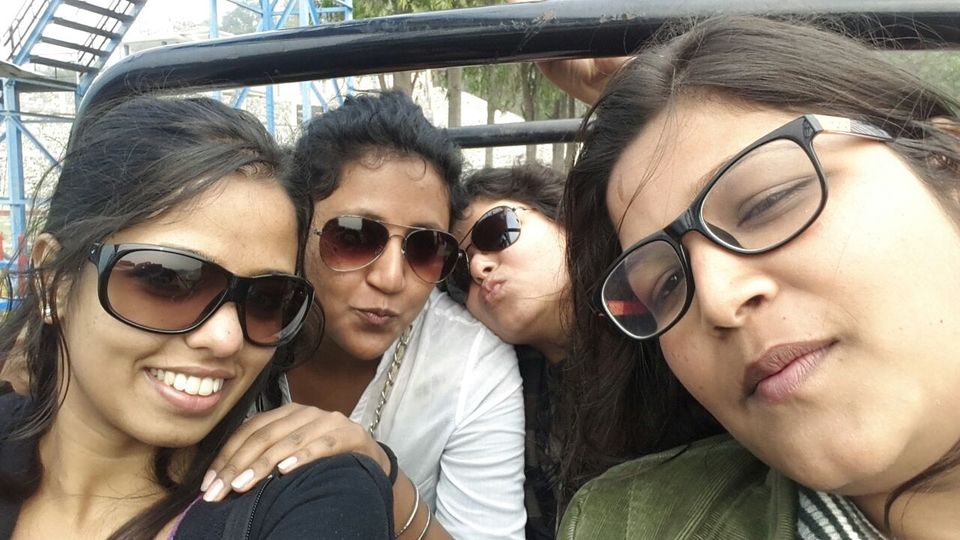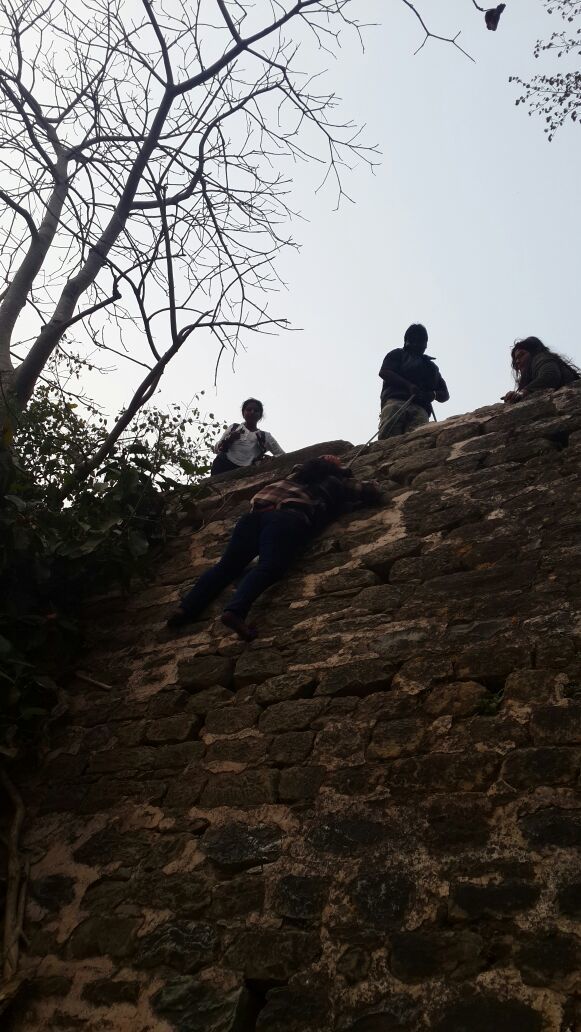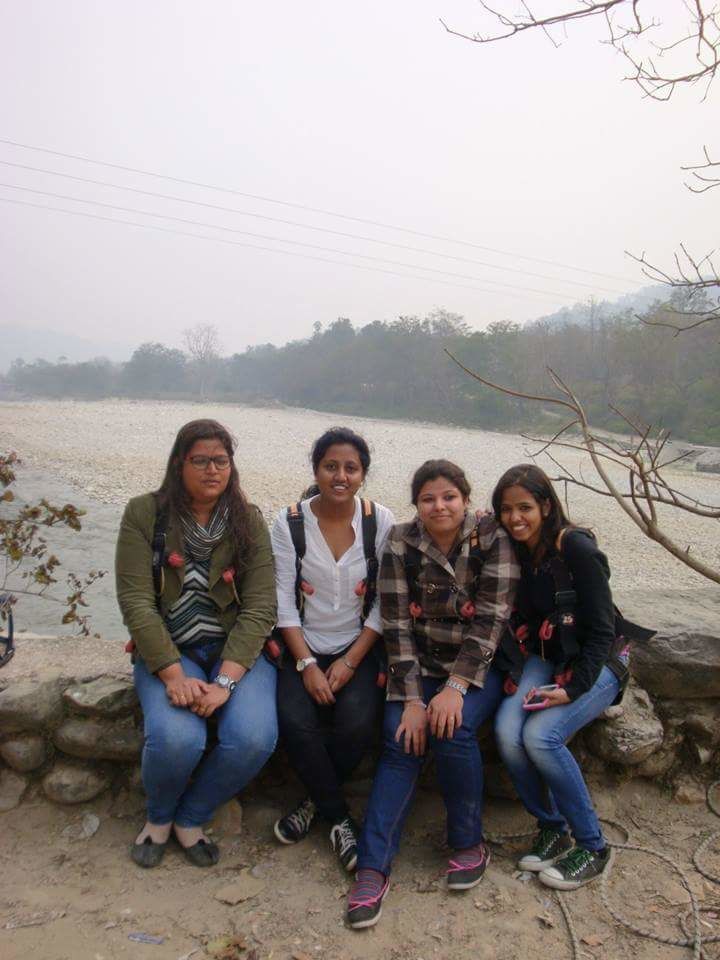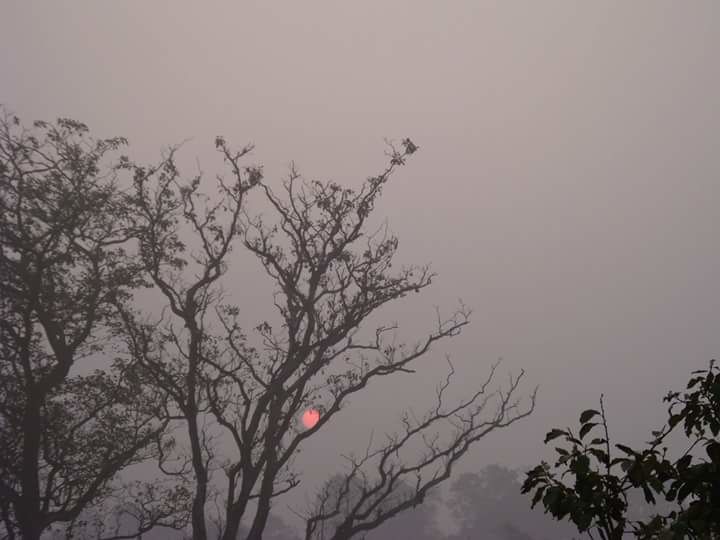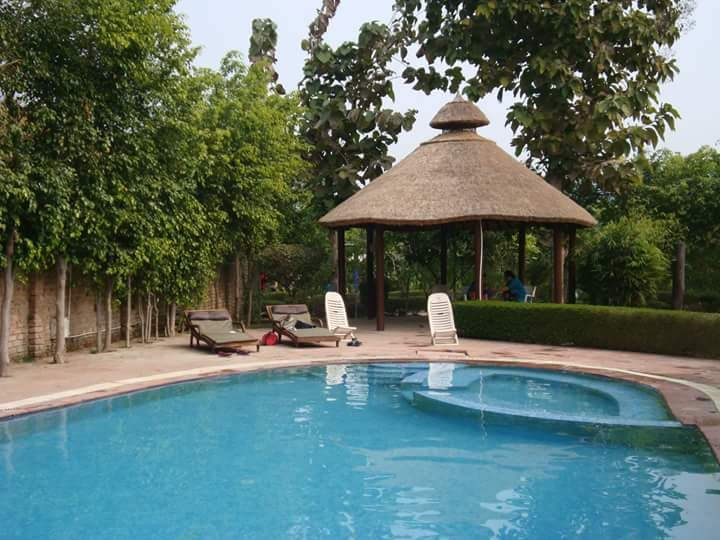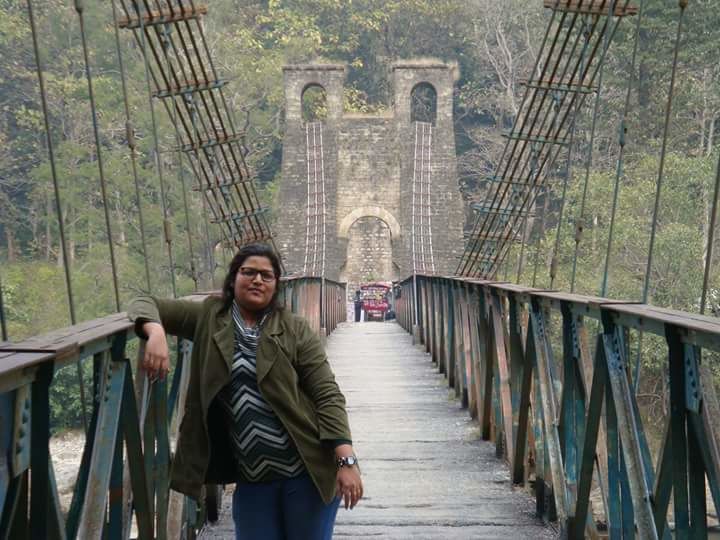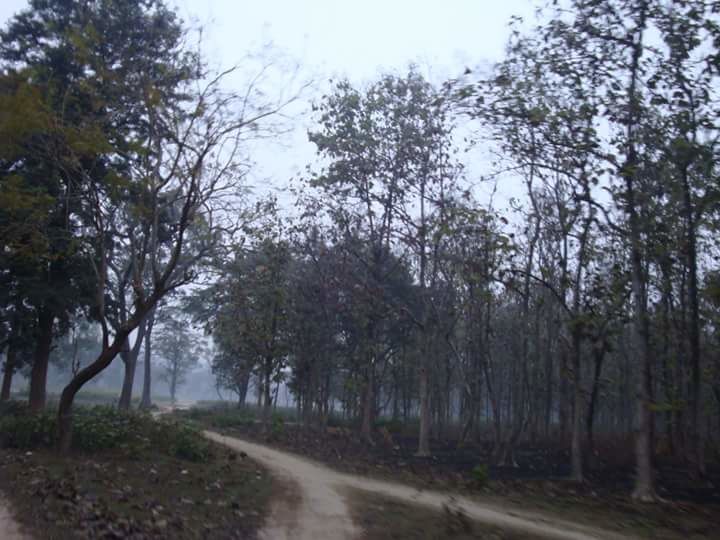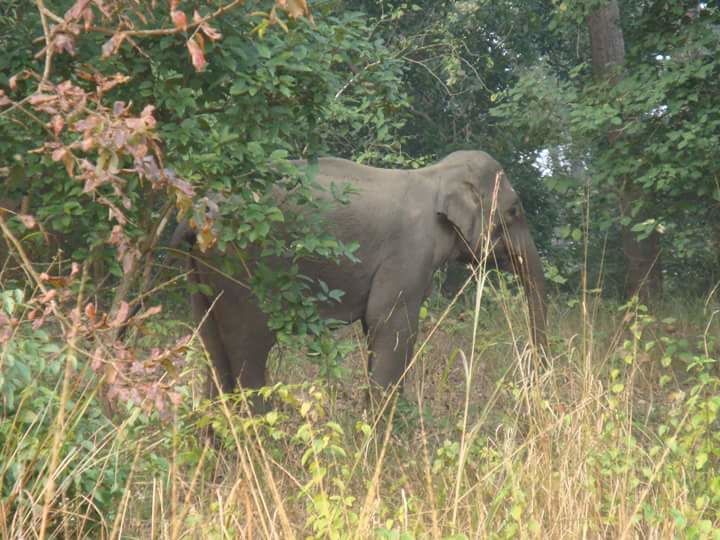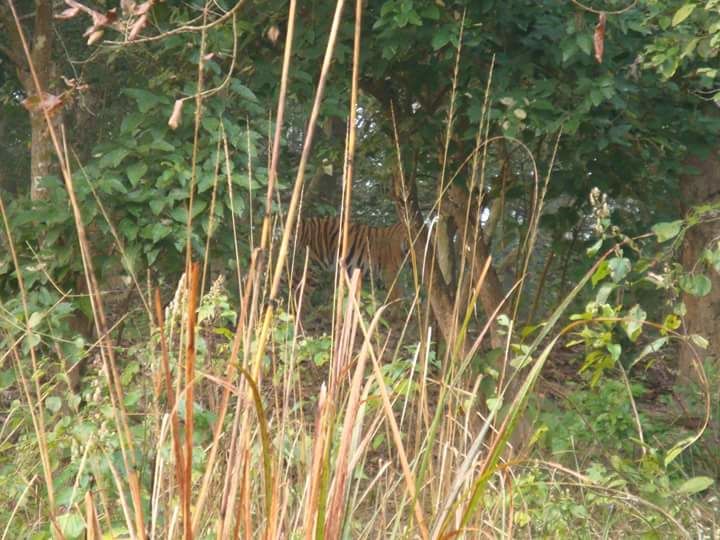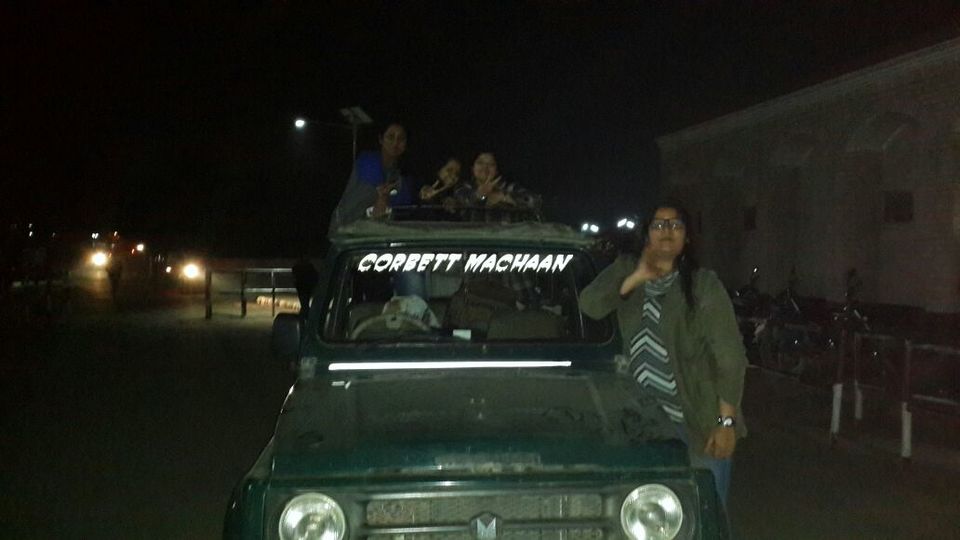 Hello everyone,
My first trip experience with friends from college whom I met after a long four years! N it was just amazing. :-) So now the full description as follows:
It was a one day trip but the fun we had we could never think of.
Saturday evening we boarded train from Old Delhi station which reached Ramnagar Station by night. ( It started with adventure for us as a friend ran up to the platform but missed her train... despite two of us hanging our full weight on the chains the train didn't stop! So its useless basically! )
We were picked at the station in a jeep by our resort. It was cool.. travelling in an open jeep :-) Corbett Machaan Resort is right in da midst of jungle.. away from town so the journey was wow... n a bit frightening... alone jeep going through the jungle at night. Gave us goosebumps when me and a friend turned to look back! 
So reached hotel, checked in. Our bags were sent to room. We had booked a room in villa. It was nice and cozy. We headed straight for dinner n da buffet was lip smacking good. ( We told the staff that a friend left behind would be coming late by bus and they nicely wrapped two plates for her... we could snack on it at night! :-P )
There is a big network problem there but else everything was very nice. We told the driver bhaiya we would need to go to pick our friend around 1/2 am in the night and he agreed without thinking for a minute.. that was really nice of him.
So we went to room n rested and chatted till one if us fell asleep n we made tea to keep up till 2 am. Finally our last friend arrived, we called driver and went to pick her up. Imagine going through the jungle at 2 in da night... it was so cool n adventurous.
We ate with her again and slept for two hours when phone ringed for the morning safari wakeup call. Got tea n all hushed and got ready.
Sunday morning we started for safari around 6:30 am. We were super excited and refreshed in da cool morning weather. Jeep started.. it was such a fun ride.. we girls stood up and went hooting all da way with people passing by looking as if we were crazy...haha.. so excited we were didn't care!
At the main gate our permits and identities got checked, we rented binoculars and we went it da Park. Breath taking scenes all around and serenity engulfed us. Winding paths... a deer here, a peacock there.. a wolf. So the guide with us started explaining pug marks and tiger behaviours and all. We started tracing marks with other jeeps too. Came across a family of elephants moving.. waited for sometime and finally we did get to see da tiger :-) pin drop silence and we whispering n passing binoculars. It was so grand. We roamed a bit more before returning for exit.
On the way to hotel we stipped at some souveneir shops, picked some stuff to take away with us. 
Reached hotel, had another amazing buffet breakfast and relaxed. Then we checked into the pool and had fun for two hours maybe. Again we ate for lunch and went out for adventure activities and sight seeing. All were arranged by the hotel and it was a complete package so we didb't have to pay. We did zipping, rock climbing and went to see Mandirs around. Checked some roadside vendors... picked stuff.. ate paranthe and chai with pakores behind Mandir. Sorry forgot the name! 
Moved back to hotel.. packed bags and we were dropped at the station where we left for Delhi with wonderful memories :-)
Edit: Sorry everyone... :-) almost forgot the wonderful guitar n singing session that resort arranges sitting around a bonfire with all the guests... it sooo amazing which is followed by another delicious buffet and then we were drpped to station... thanku Shruti for reminding. :-)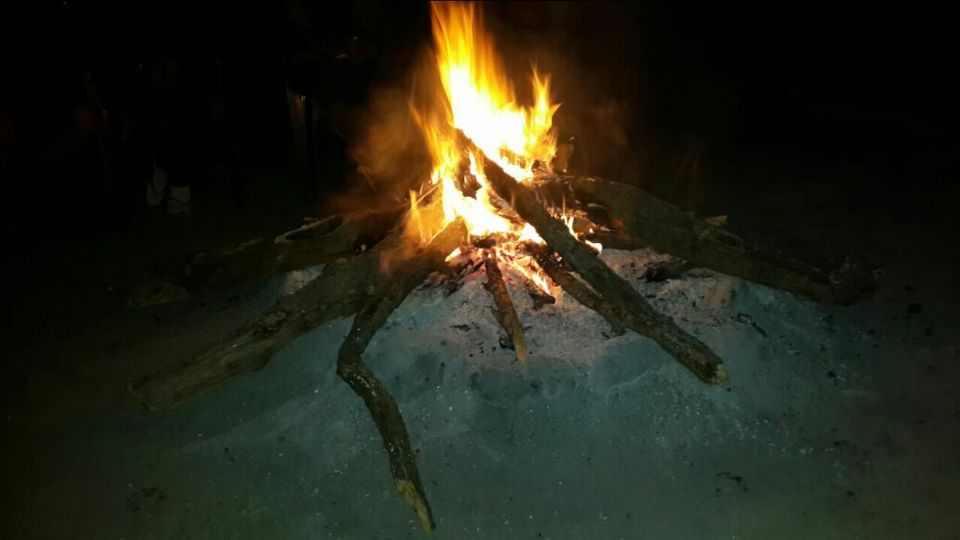 Beautiful bonfire session :-)