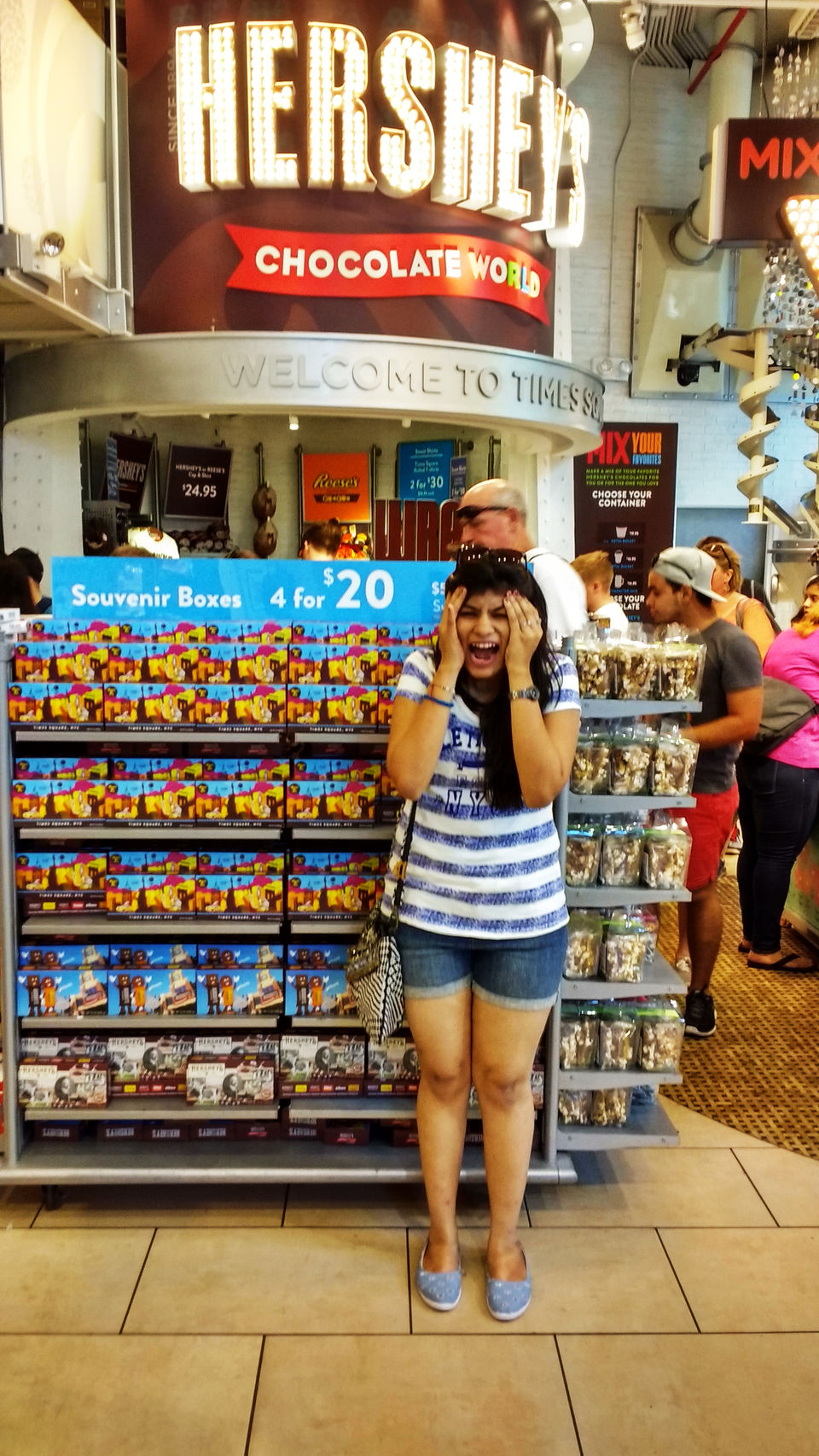 Hey All !!!
Times Square, Brooklyn Bridge, World Trade Center, Central Perk, Washington Square Park and all other touristy places in New York City are the ones we surely go! But not sure, how many of you guys have actually made it to the Chocolaty and heavenly paradise amidst all the beautiful chaos in the heart of New York city.
There's hardly any person who isn't aware of what Hershey's is! This American company undoubtedly holds the position of Largest Chocolate manufacturer in this world.
I had these Hershey's chocolates even in Mumbai many times, but never thought that I'd actually go to main Hershey's store!❤️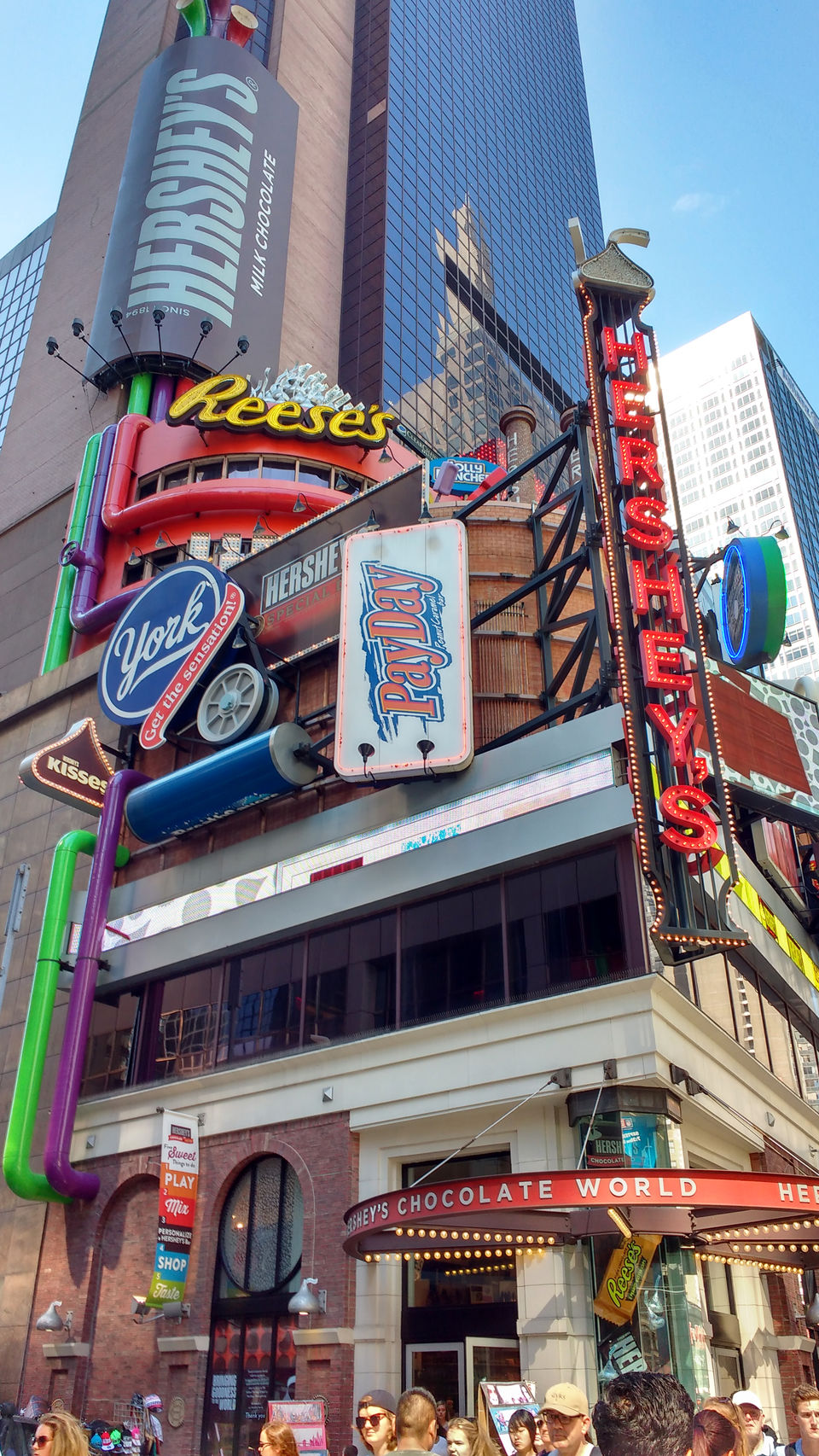 Visiting Hershey's had been one of my checklist items to be ticked off during my trip to New York. Located in the heart of New York's Time Square, 7th Avenue, the sensual and warm aroma, and the scent of delicious warm chocolate hits you, full force. They say that the Hershey's team has worked with scent experts to develop different smells for the store. As you pave your way towards aisles of Candies and Treats and Kisses all around, you'll be struck with a different smell, be it a traditional and classic Hershey's chocolate aroma, to a warm caramel.
Also, not to be forgotten, all the visitors get free Kisses (I mean the chocolate – Kisses, ahem!)
The aroma's make you drool all over with a thought of hijacking the whole store and taking it home along with you. I mean, just look at the store!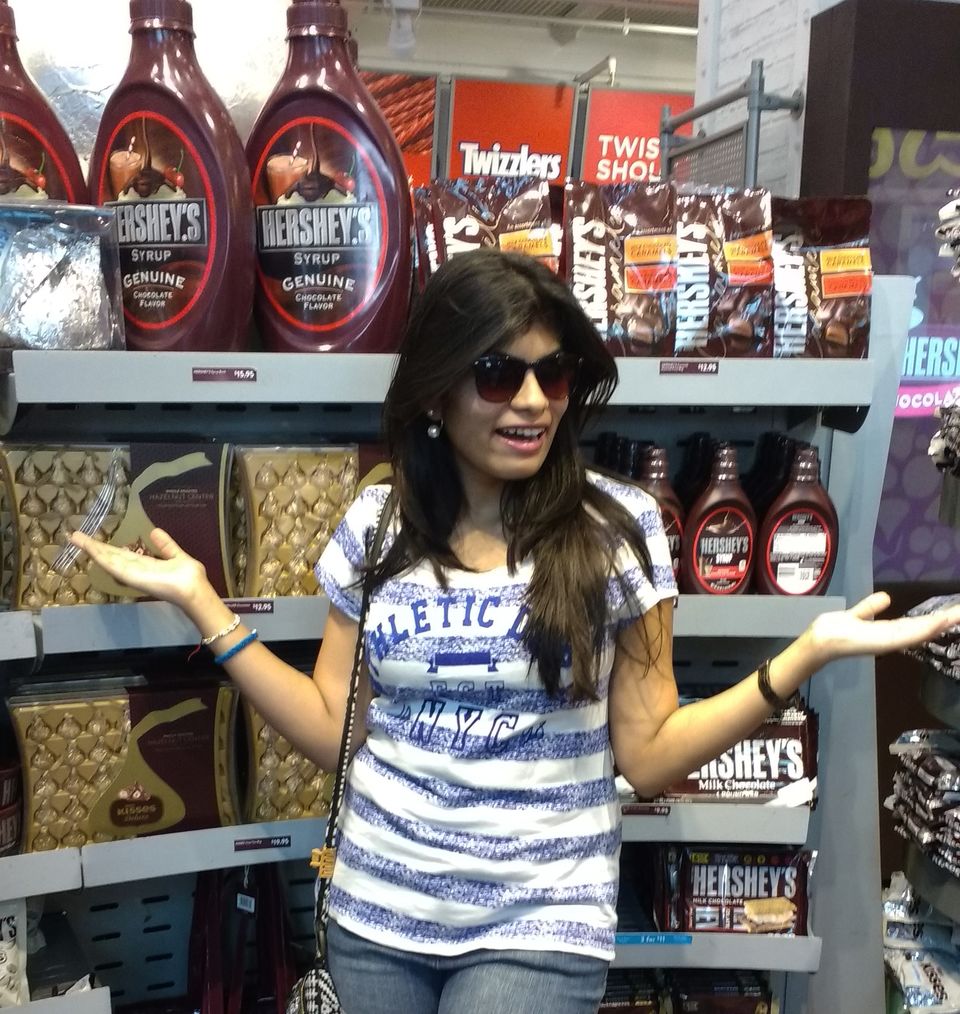 What a beautiful grand chocolate entry to the store!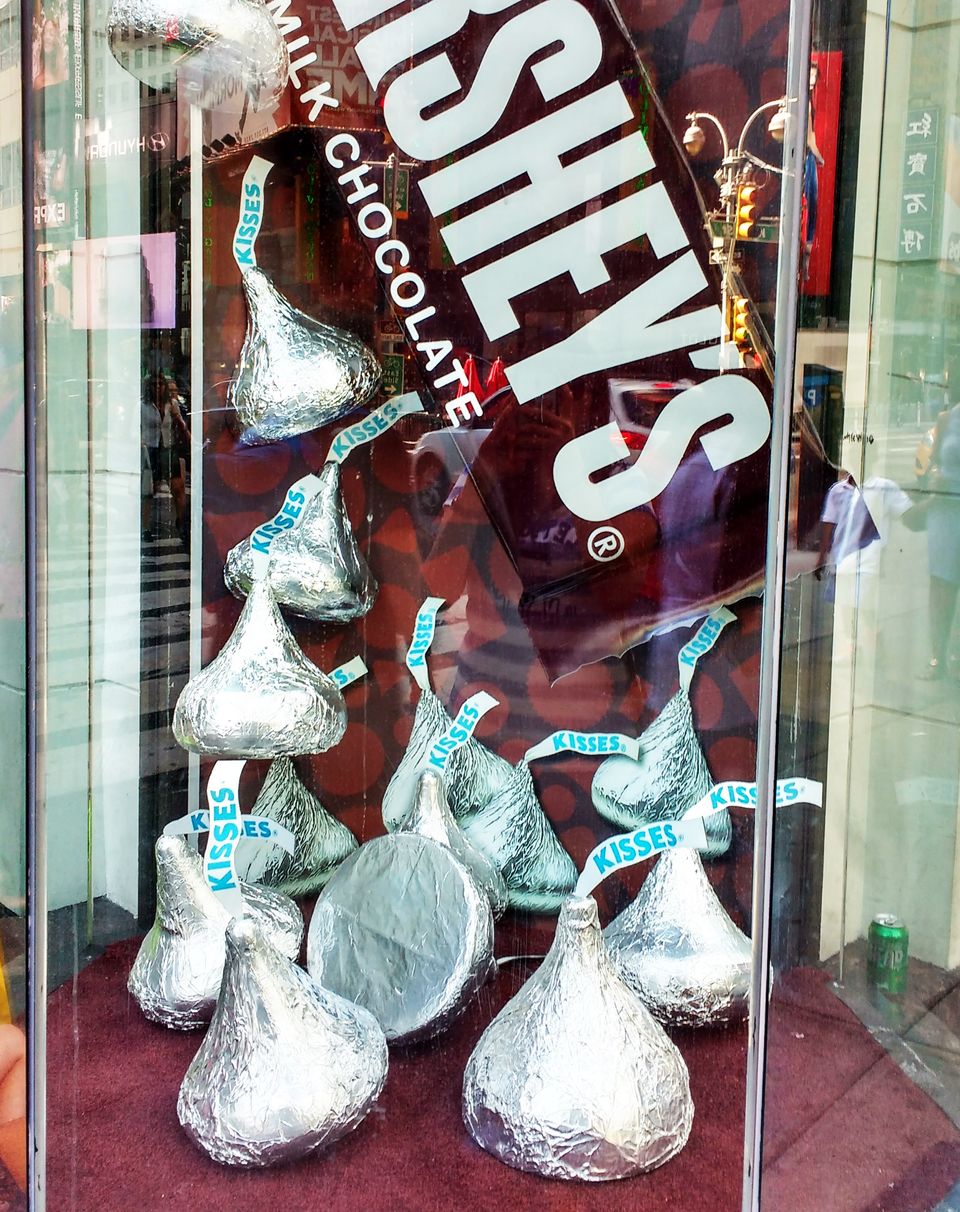 This is what happens when a 5-year-old kid is thrown in a world of chocolates!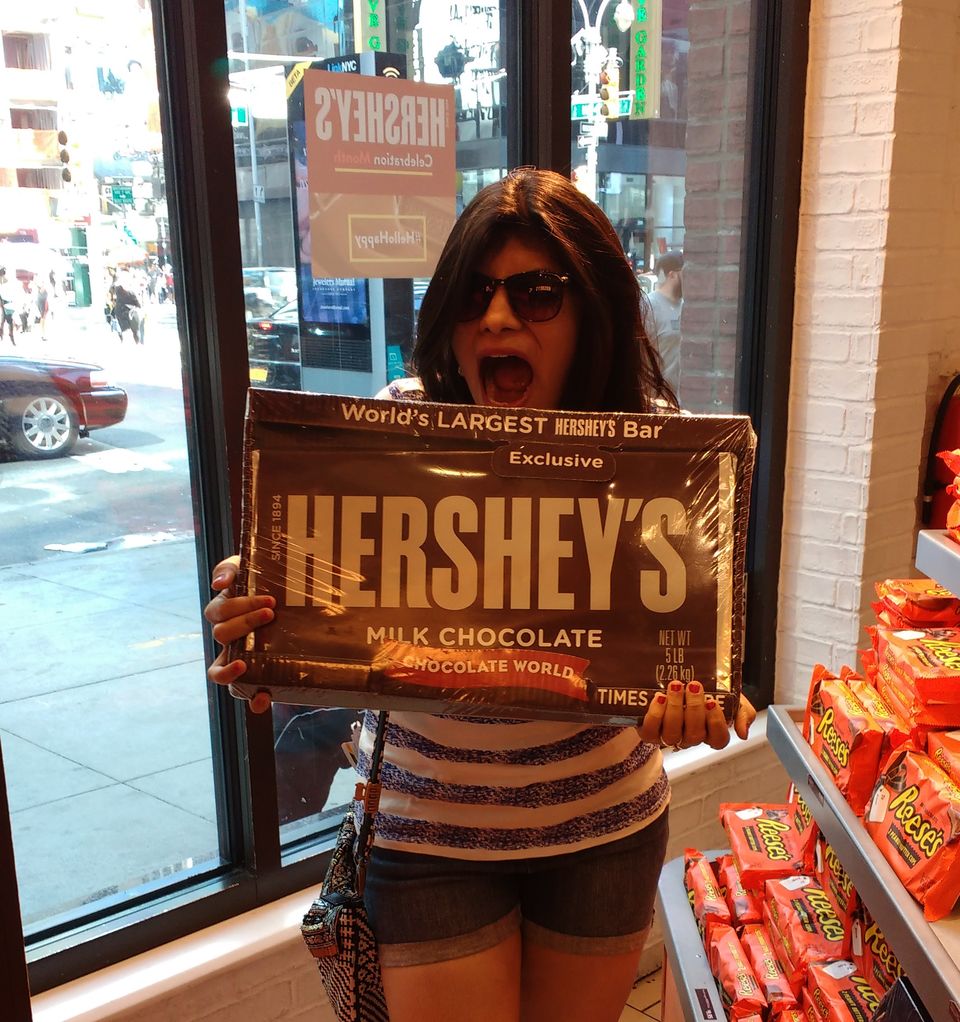 We returned back with truckloads of chocolate syrups, Nutella, Kisses, Milk and Dark chocolate slabs and much more!
Tip: You will get good deals if you buy Hershey's and even other chocolates from Walmart or other Super Markets in USA. But, not to miss the visit here.
I'd surely recommend each and everyone to make sure to visit this paradise when in USA, to have free chocolates at least HAHA!