Away from the hustle-bustle of city life, is this plush property which is set amidst the verdant greens of the ancient Aravalli hills, just 45 kilometers from New Delhi.
This humongous retreat spells grandeur and splendor in all its forms, thereby taking the concept of INCREDIBLE INDIA to the next level!
Conceived as the next step in luxurious Indian hospitality, ITC Grand Bharat is truly a gem of a place with an all-around grand vibe symbolizing the concept of 'Bharatvarsha' which encompasses the true essence of India! Calling it Regal, Grand, Enormous, Full of heritage would be an understatement.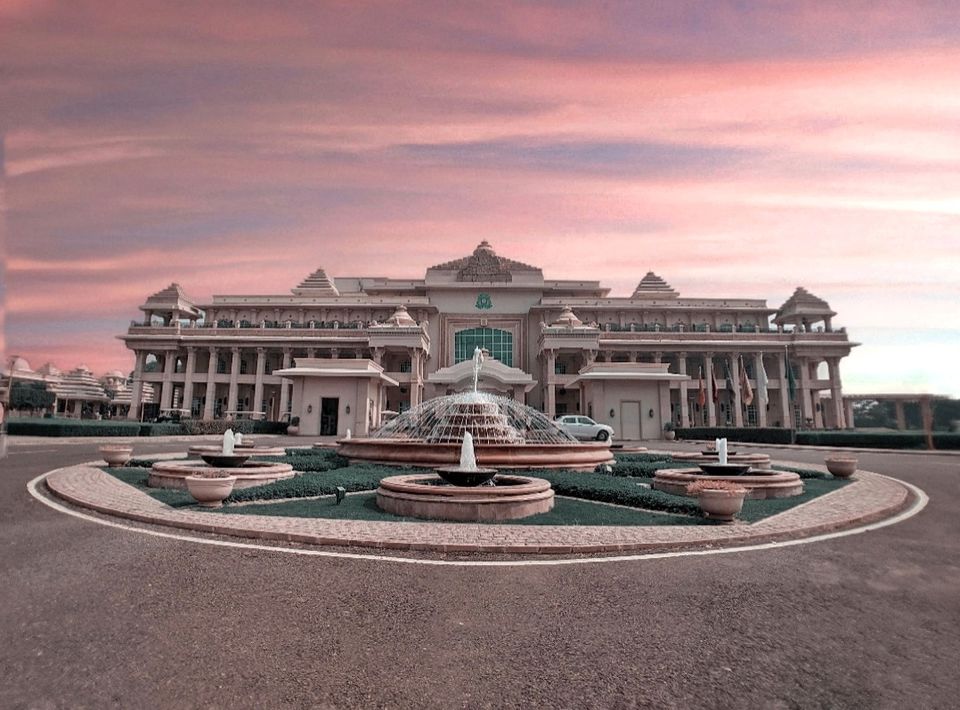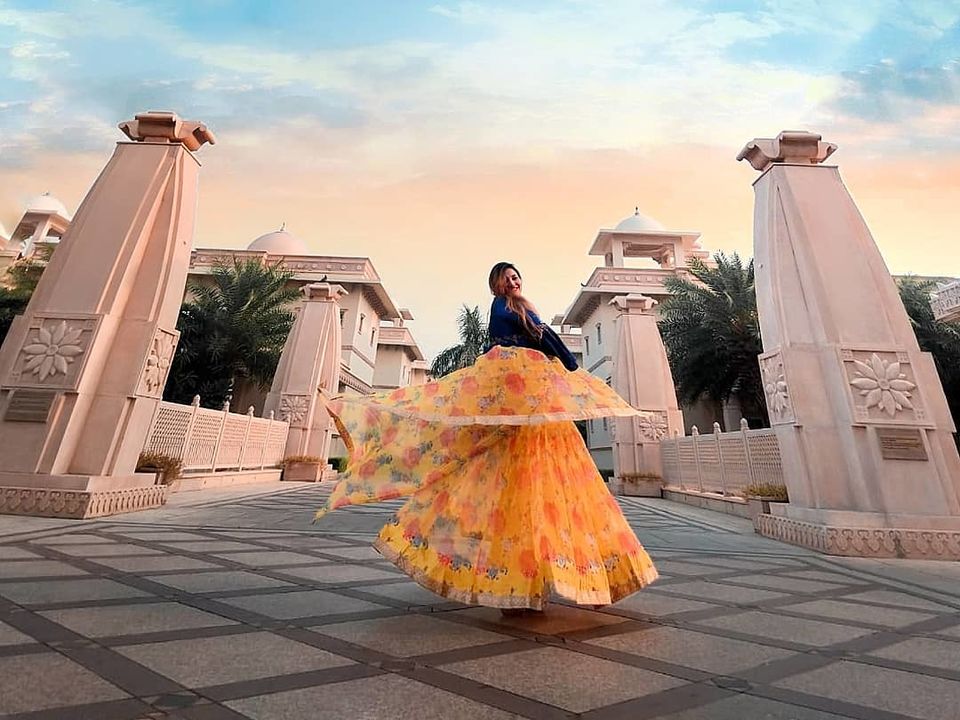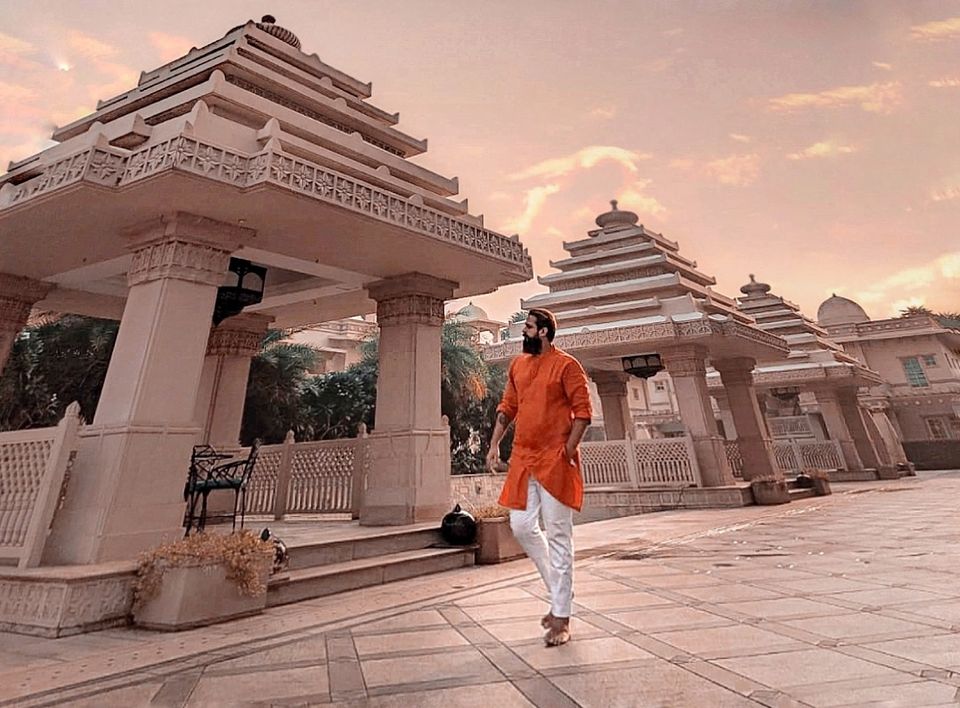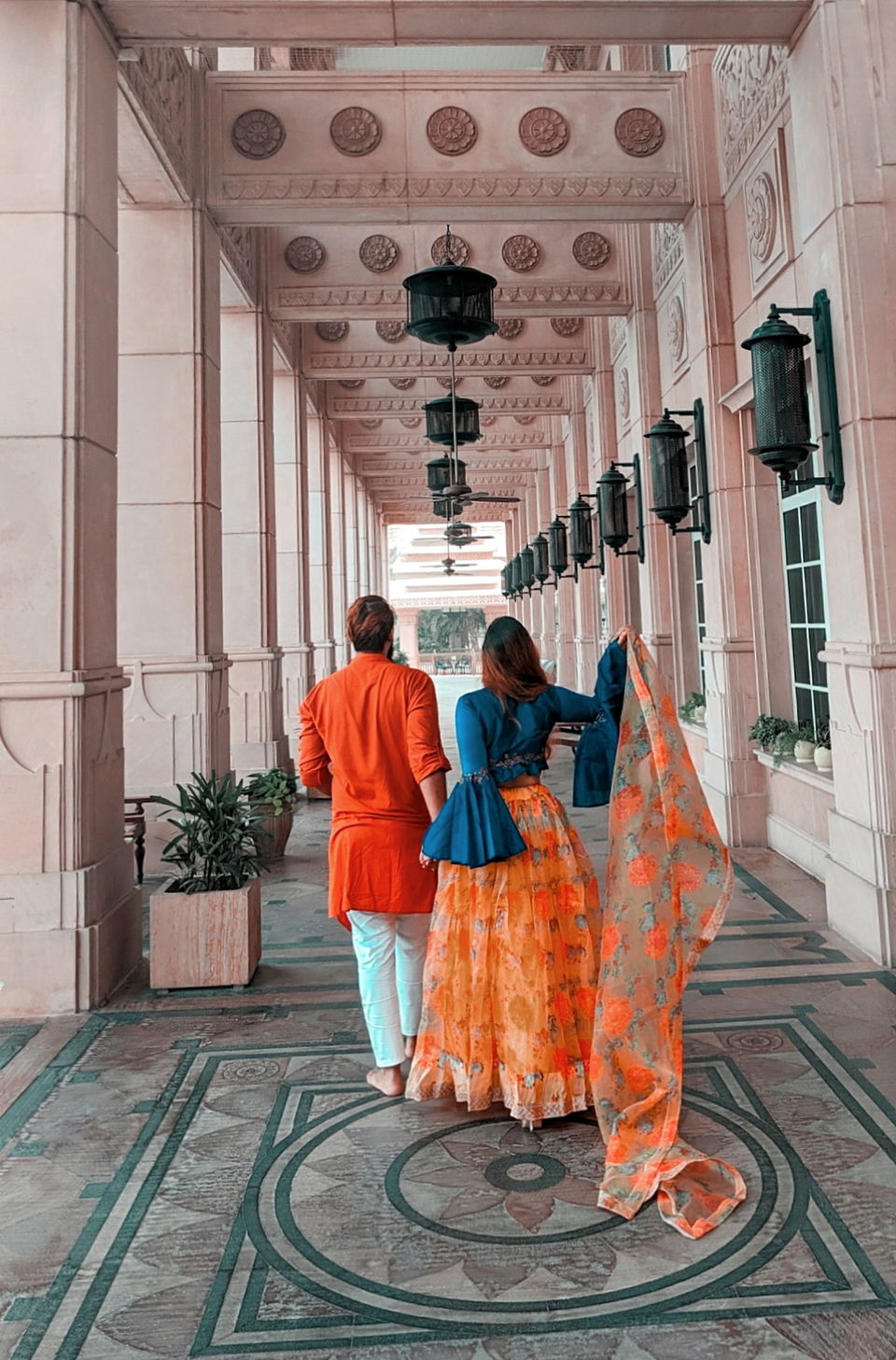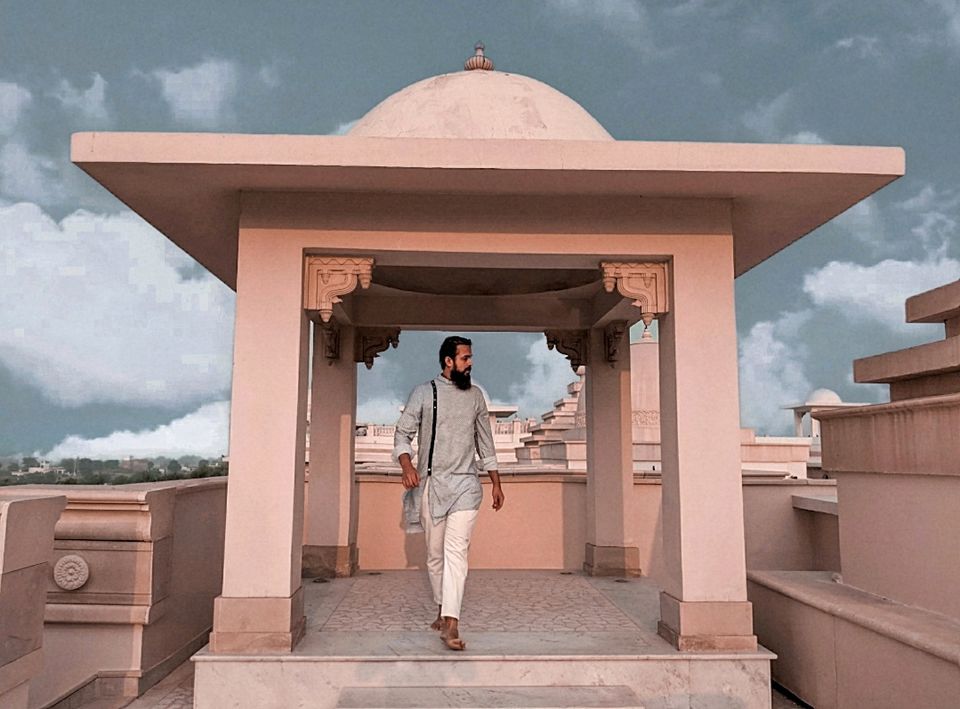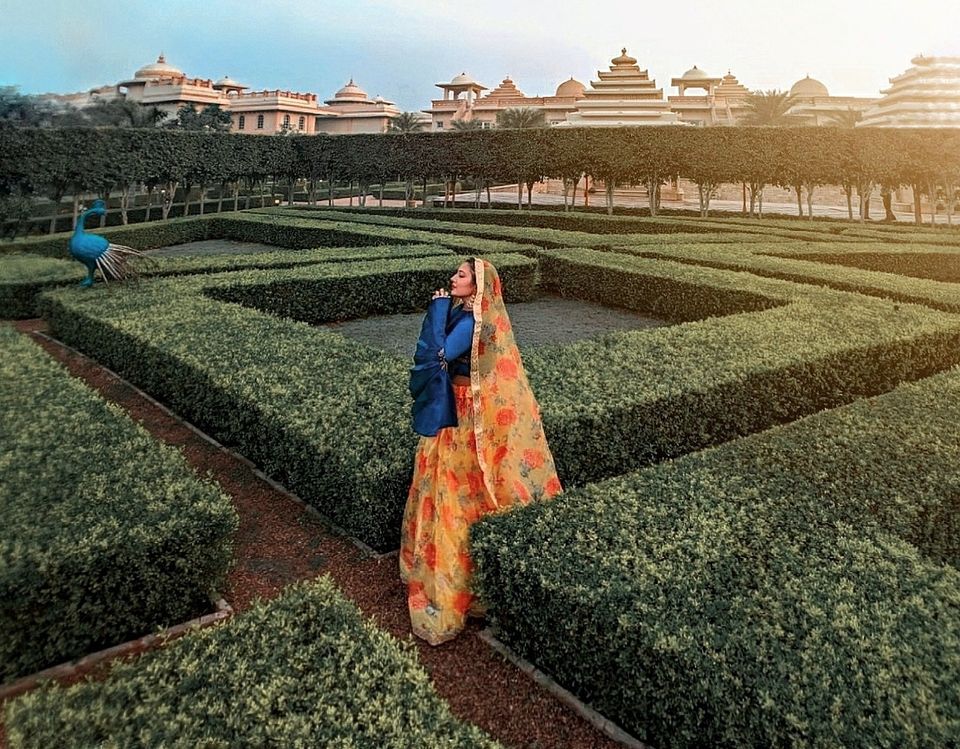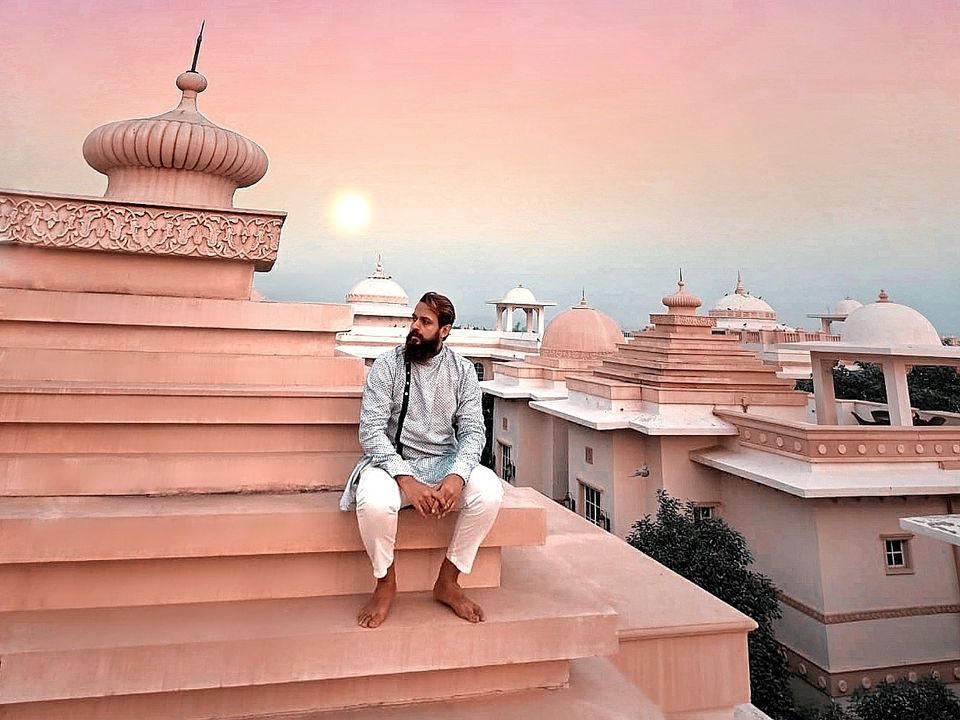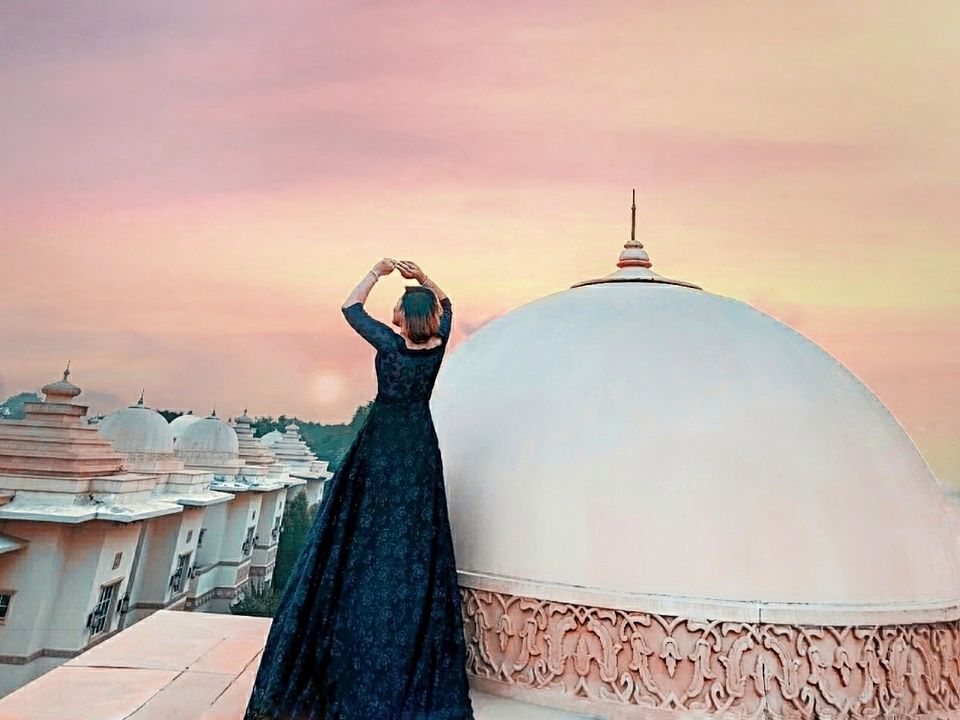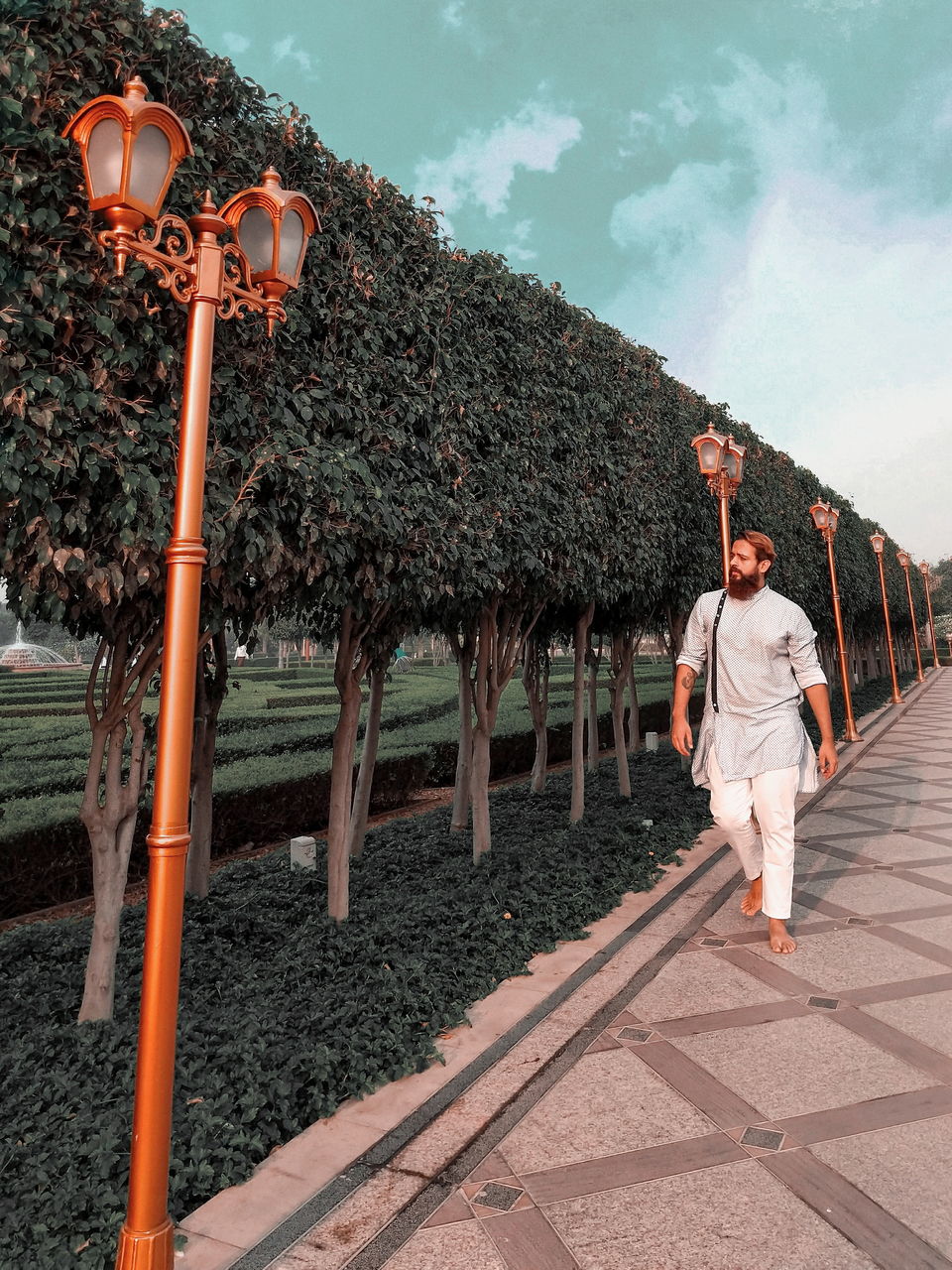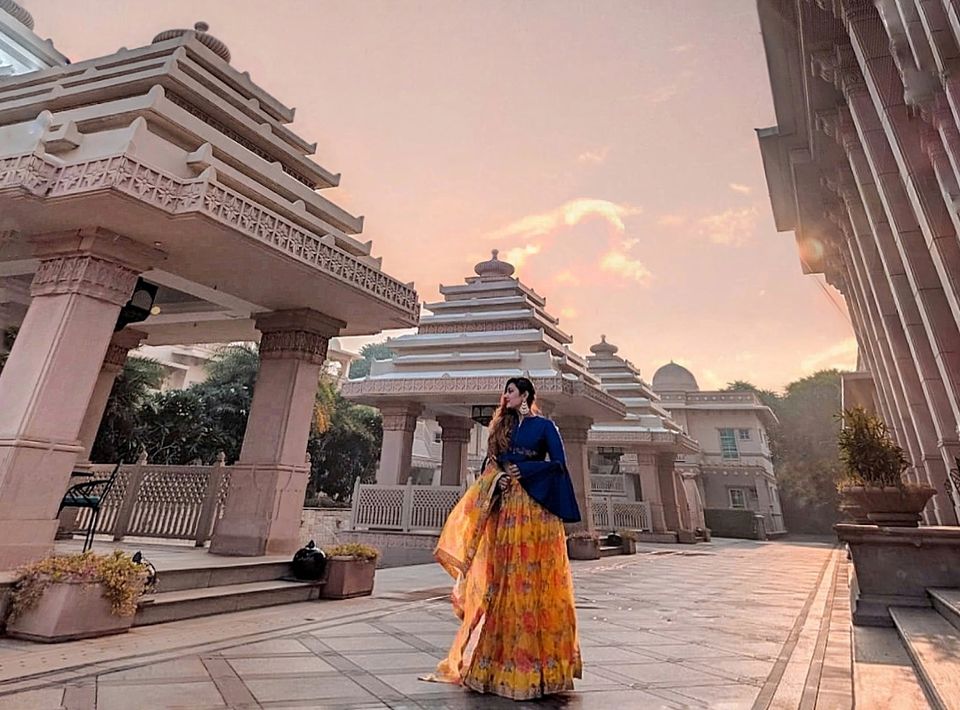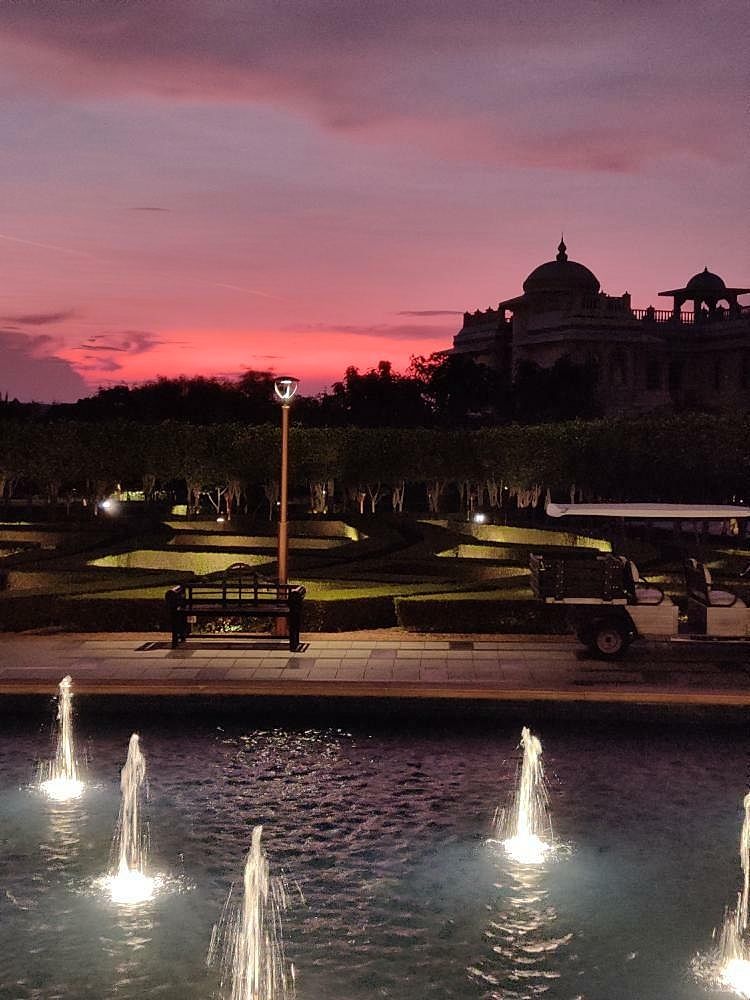 India is a land of unity in diversity where people from varied cultures, races, religions, and languages live together. There's so much to see and learn from its history and innumerable places, that it would take a lifetime and it still won't be enough, but if you are short on time and still want to taste the true richness & diversity of Indian culture, heritage and, of course, the authentic Indian cuisines, then consider staying at ITC Grand Bharat, for it brings the true beauty of India under one roof, in the best way possible!
No wonder why we fell in love with this retreat in a New York Minute :)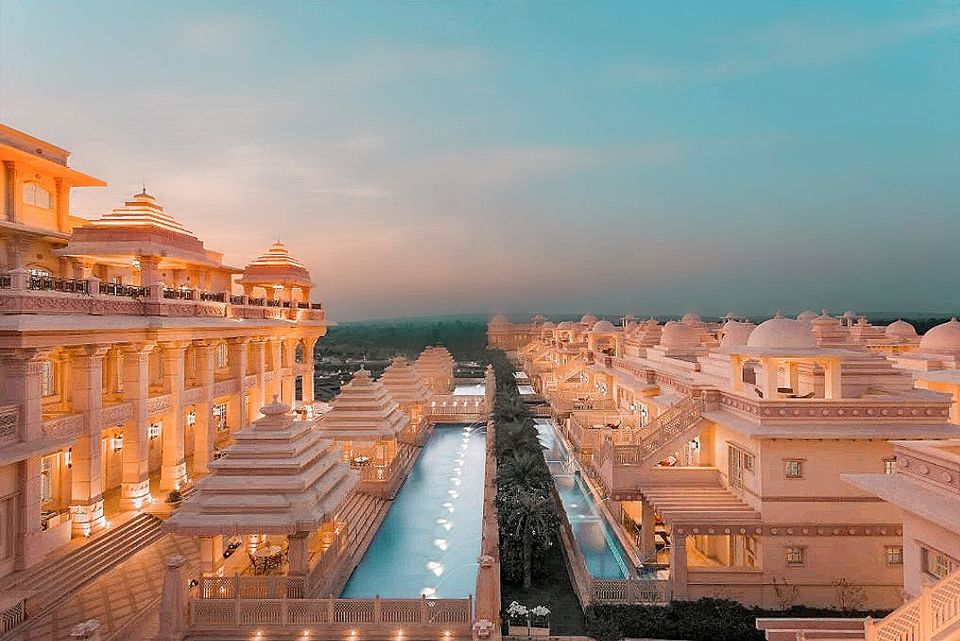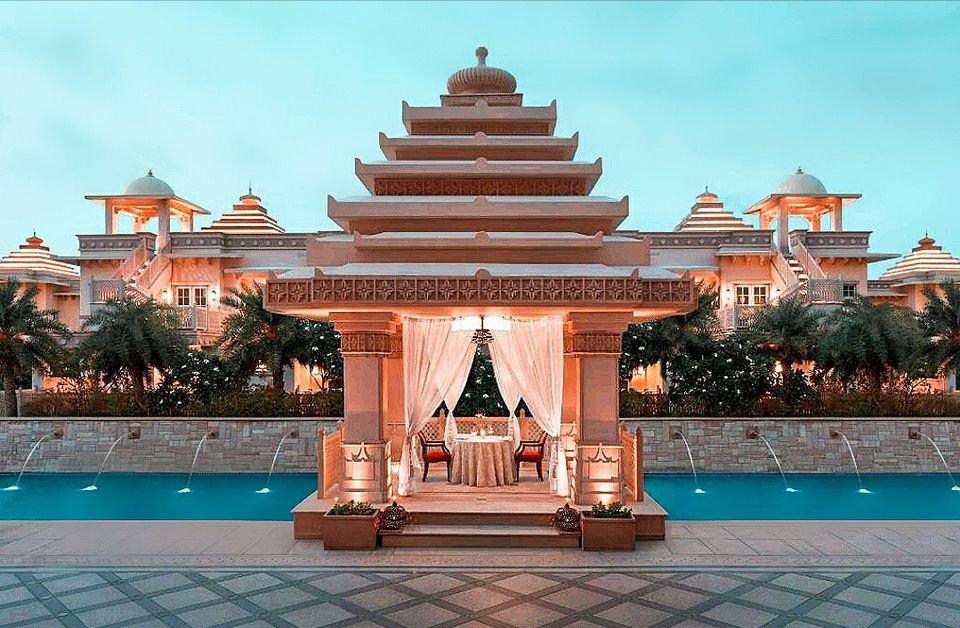 Architecture to Take You Back in Time
A picture of majesty, the architecture of ITC Grand Bharat will give the emperors of today a taste of what their counterparts enjoyed in bygone times. Sounds insane, right?
Here's a visual illustration-
The elevations at ITC Grand Bharat, the capitals on columns over the pavilions and the detailing of the columns all pay homage to the Adalaj Stepped Well in Gujrat.
Visit our website: https://www.thatnomadcouple.com/post/itc-grand-bharat-responsible-luxury 
and read more about this fascinating property!
We can rave about ITC Grand Bharat for hours, and it still won't be enough! That is the kind of impact this majestic property has on you! Our stay at this luxury retreat was nothing but undeniably therapeutic. You have to experience it to know what we are talking about. Like we said before, if you truly want to taste the rich heritage and culture of India, along with its varied flora and fauna, under one roof, then ITC Grand Bharat has to be your jam! Also, don't forget to share your experience with us- we'd love to hear from you!
Until next post
Bon Voyage
xoxo