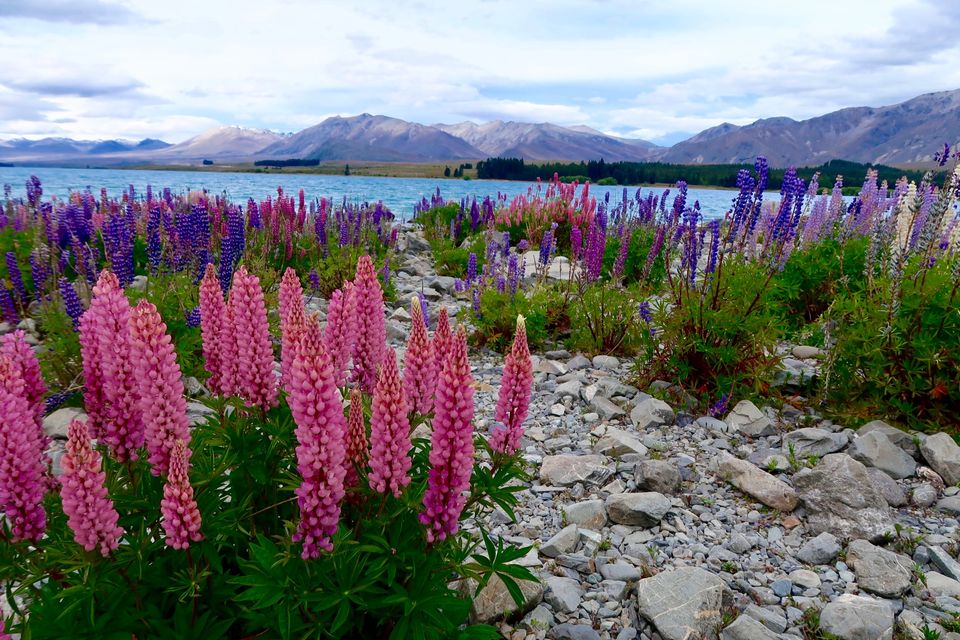 New Zealand on every level is one of the most spectacular places on earth and we feel thoroughly grateful for being able to experience that. Most part of this country is untouched and pristine in all it's natural glory. From sun bouncing off the white glaciers to wild lupines covering the valley like Persian carpets. Not to mention all the delicious wines from numerous vineyards to choose from, all with their own distinct flavours by region and age. People of New Zealand are by now very familiar with tourists so it is not a surprise that at all times they are warm, friendly towards you and assuring that you have the best time there.
With all that said; stunning landscape, fun and adventurous activities, amazing restaurants and wine culture has qualified New Zealand as one of the places that is fun and romantic at the same time, for us and many honeymoon goers. If just lazing around by the beach or island getaways are not your ideal vacation to spend quality time with each other, then this isolated and cornered country, a long flight away from most places around the world with maybe multiple stopovers along the route, will still be your best call and every bit worth it.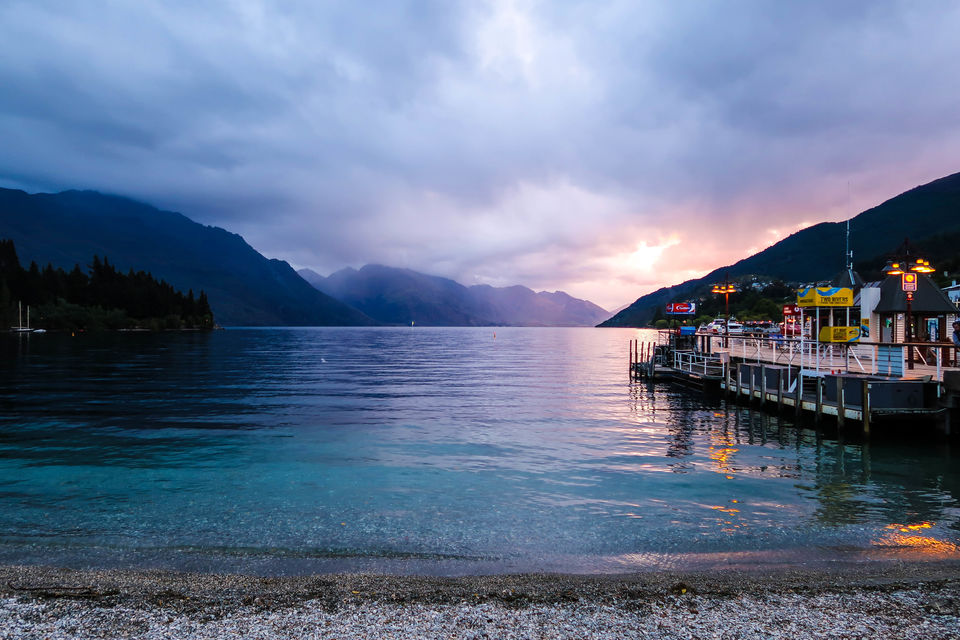 We were in South New Zealand for good 12 days and covered the entire South Island by road following a pre planned route. We made multiple stops to explore quaint towns and breathtaking landscapes along the way. It's surprising how many lakes and rivers we came across on our route and each one of them different and beautiful in their own way. With the sky exploding into a different shade with the time of the day and lakes turning from turquoise blue to a sapphire right before our eyes as the clouds move, it was all surreal and yet after twelve long days we are left craving for more.
For this road trip we had planned out our itinerary way before hand and booked our accommodation at Airbnbs and other short stay apartments, accordingly. Food was never an issue for us as we found some great restaurants along the way and in the towns. We stuck by those for a while and they also had many vegetarian options within their menu if and when we wanted. I have realised renting a comfortable car is the key to enjoying a journey as the distance between towns are long and can go on for hours with way too many photo ops along the way. Trust me when I say South New Zealand is oozing the kind of beauty which you must have otherwise only seen on post cards and even assumed that's more of a good Photoshop job than being this close to the real deal and if you are a photographer or one who can't resist missing a good frame like myself, make sure to inform your accommodation before hand about your delay as the towns close pretty early. You also will want to avoid driving late after sundown for hours, after all the drive is enjoyable with visibly changing landscape, not just street lamps and endless dark roads.
Luckily for us, we were there in one of the shoulder months of the year i.e. the first and the second week of December, right before the holidays began and peak tourist season takes over. Even so, Queenstown which is the adventure capital of the world was still pretty much buzzing with tourists. The smaller towns and stunning vineyards were where we found our occasional solace as we figured, the art of sipping on delicious wines with a side of good cheese transports you to a very content and gratitude filled happy place. Guide to wineries HERE.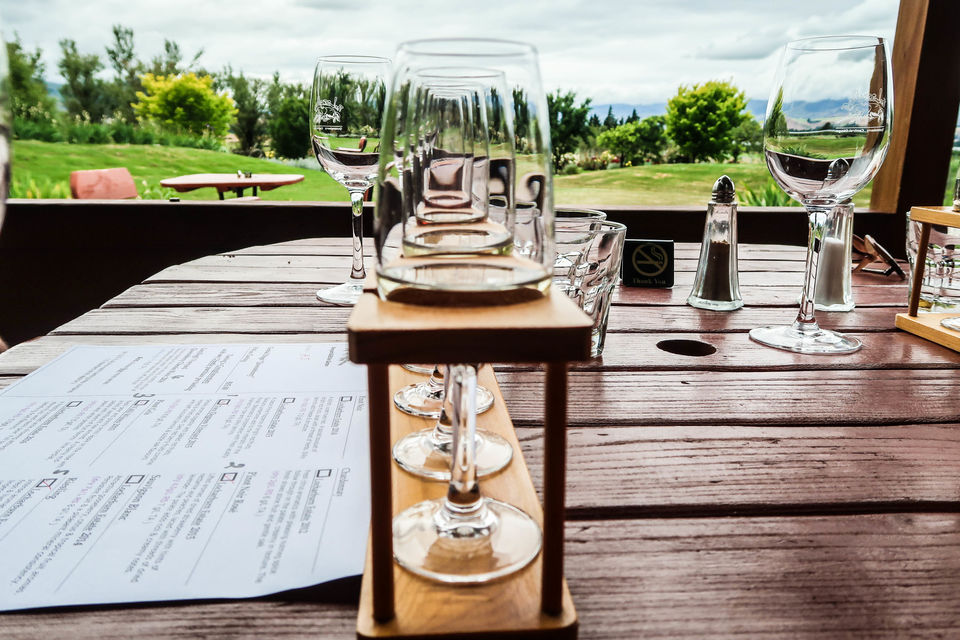 Finally here, I am sharing our South New Zealand Itinerary, hoping this'll help make your trip leisurely and exciting at the same time, like it did for us and definitely feel free to add or omit any route that may seem convenient according to you.
OUR 12 DAYS ITINERARY FOR SOUTH NEW ZEALAND ROAD TRIP