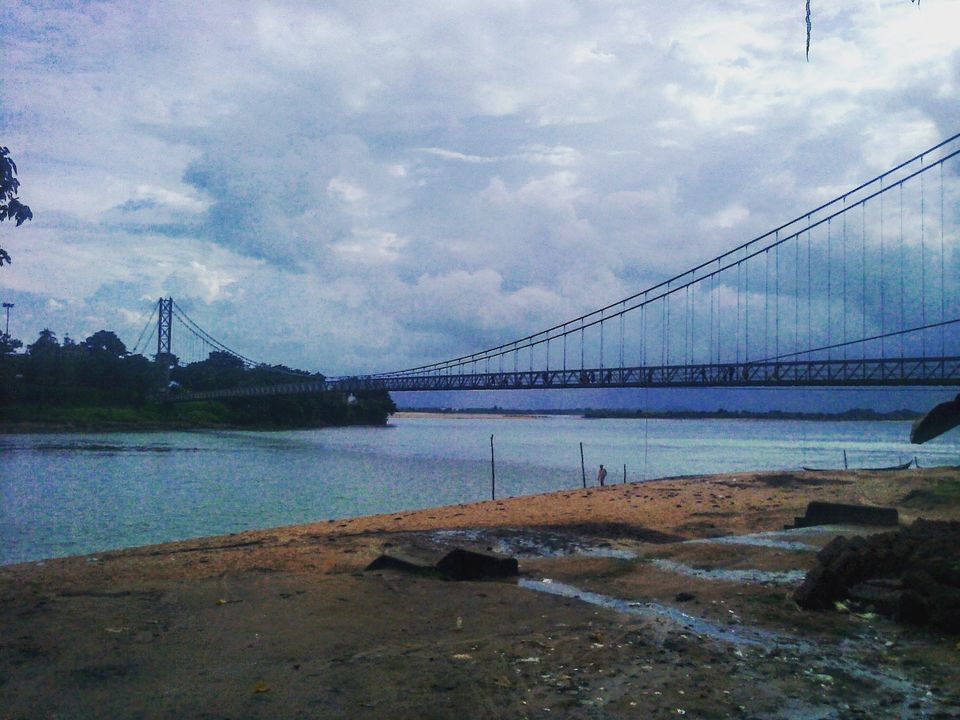 In odisha one will get best tourist places within 50km radius unlike other Indian states. Whether it is due to large river basin or due to mighty Bay of Bengal. Each of them have contributed to beautify Odihsa's rich heritage culture. Here I am sharing one of those effigy of Odisha's pride.
It was a typical Saturday of March month. Winter had just left his mark in Odisha. It was neither cold nor hot. Perfect weather to unleash the travel bug within you. Me and my friends had decided to pay a visit to one my friend's house who lived in Dhenkanala district of Odisha state which was roughly 2 hrs drive from Bhubaneswar. While en routing the road we decided to stay some time in Dhabaleswar.
Dhabaleswar is an another name of Lord Shiva.It is an island in the middle of astronomical Mahanadi river, where devotees worship to lord Shiva.
Major attractions in Dhabaleswar :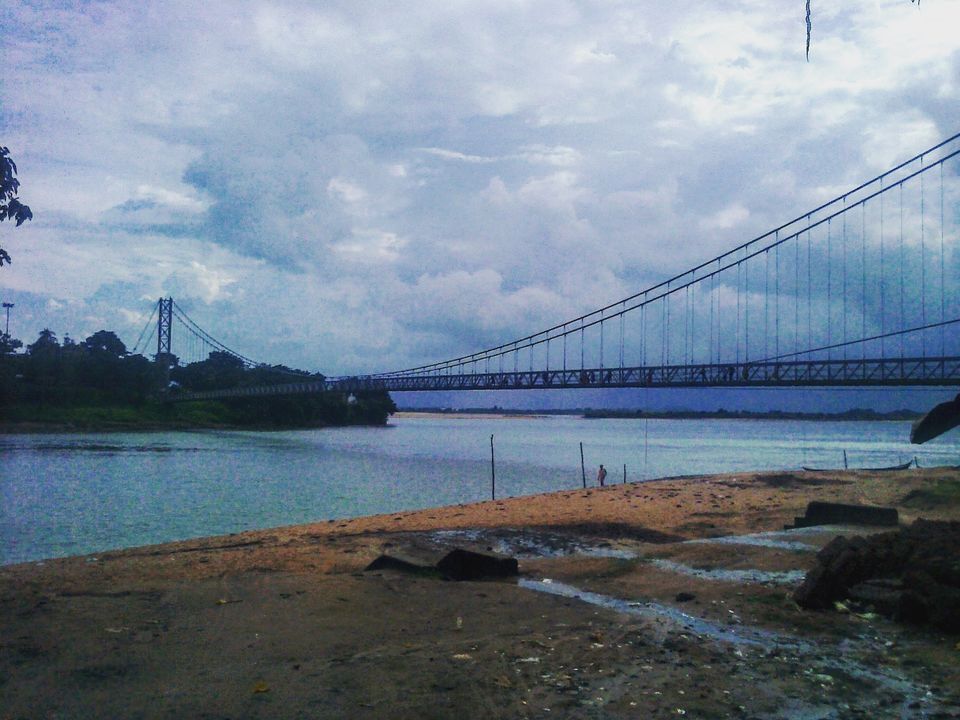 The best part of this place is the marvelous hanging bridge that is constructed over the river Mahanadi. While crossing the effigy one will feel the sheer joy of tremendous wind power shackling your legs. Walking over the huge water source of Mahanadi with its unending infinity view is a treat to eye. Completely disparate and elusive.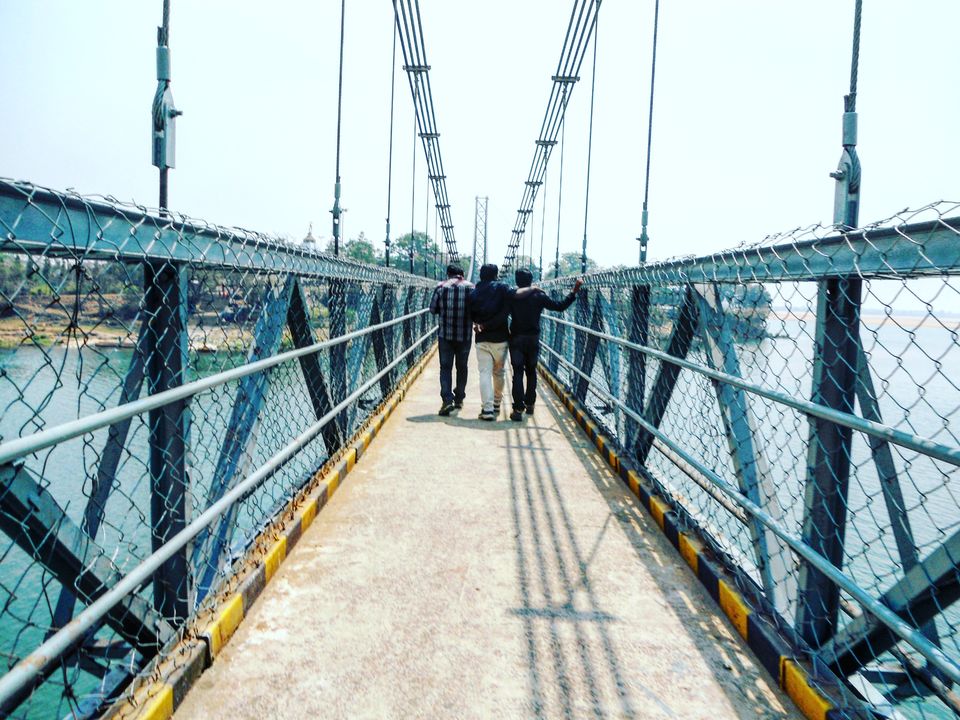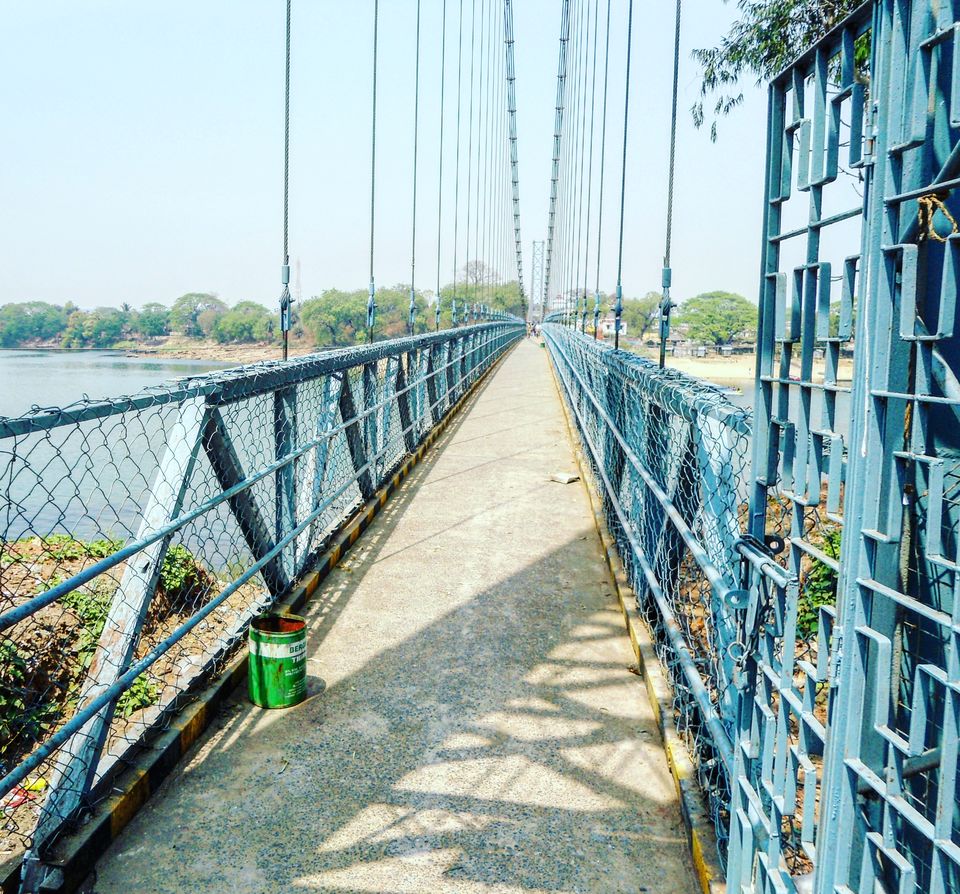 The engineering magic of this well constructed bridge is highly appreciable. It works as a life line for devotees who comes here to seek blessings from Lord Shiva. Walking across the bridge one needs to be little cautious.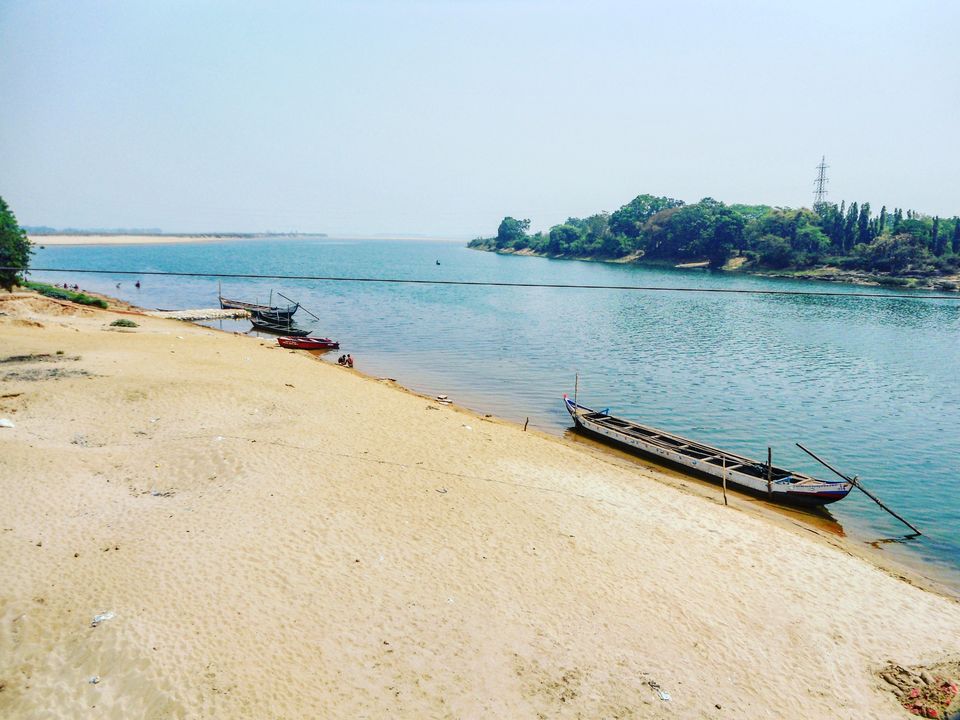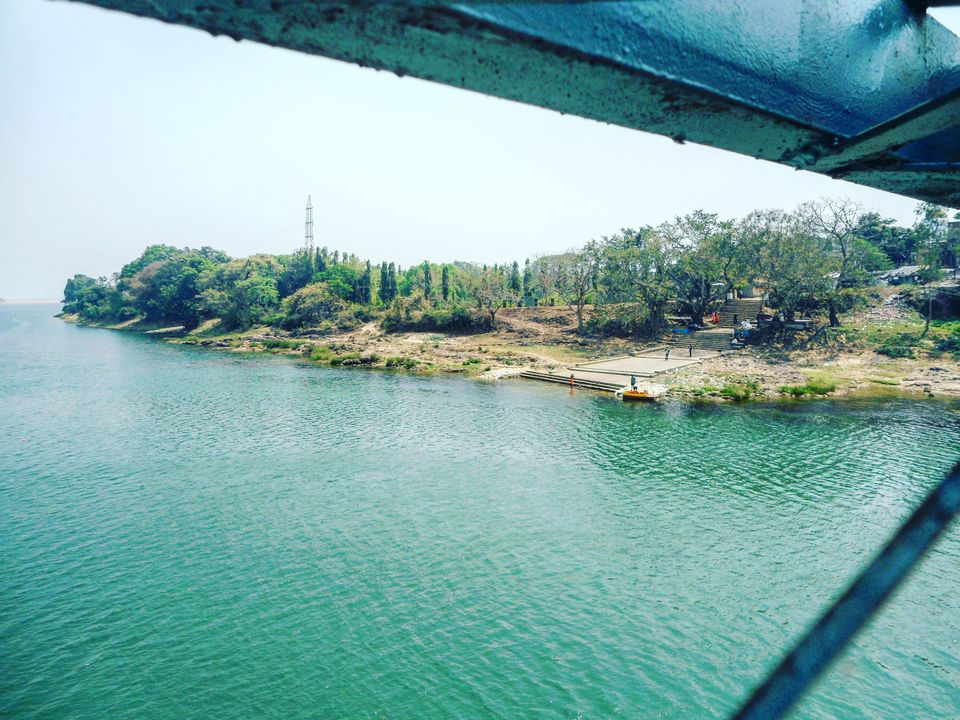 Apart from the bridge , one can take the ferry service from one shore to the temple. If you are an adventurous freak, then this will be your best option to sail through the clear crystal, large water body of River Mahandi. The anxiety of fear of sailing over thousand gallons of water whose meeting points is at infinity has its role in your mind. The spate of feelings are neither describable nor expressible.It is enviable, as well as poetic.Only you can able to feel the magic of almighty's creation. A rich heritage of ancient Odia culture,starts to flow within you.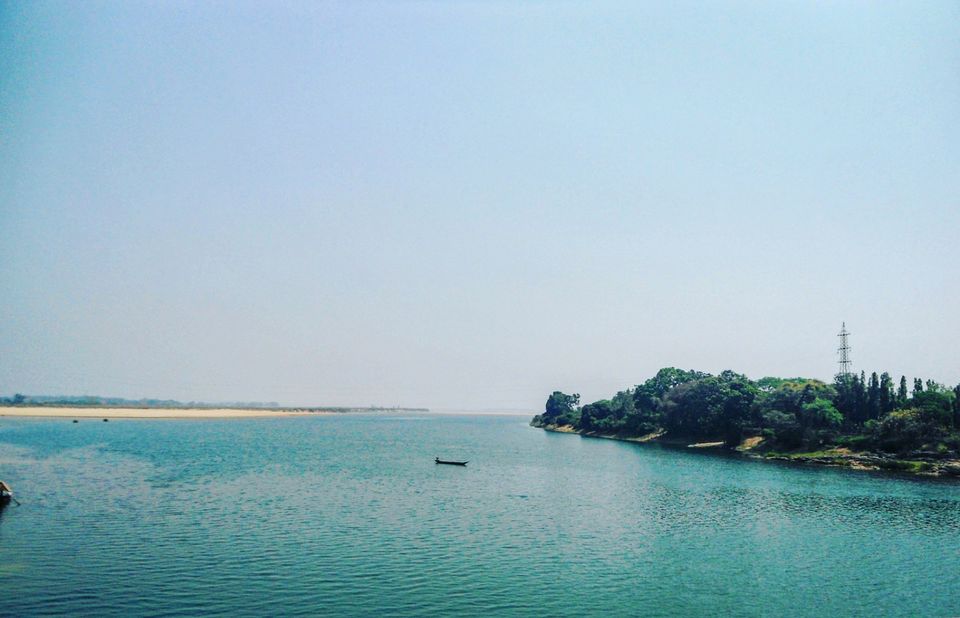 The clear crystal blue water, with the force of pure wind source are inseparable. The far sailing ferry in the lap of river, searching for its destination is poetic in nature. A song from a singer chord and a paint from an artist brush. One will feel as if time has stopped tickling here.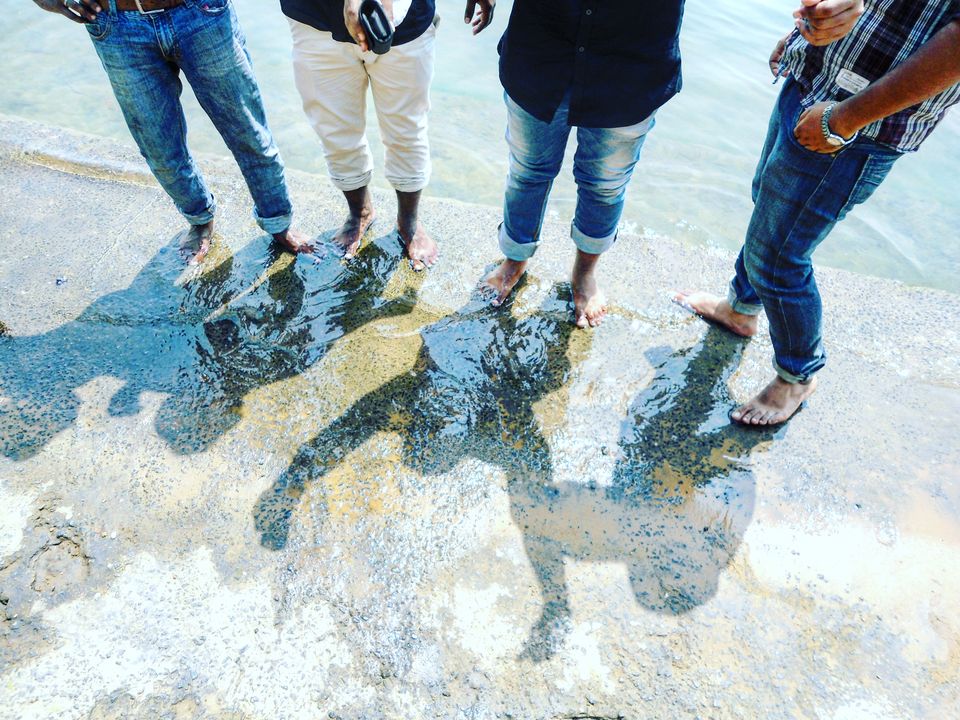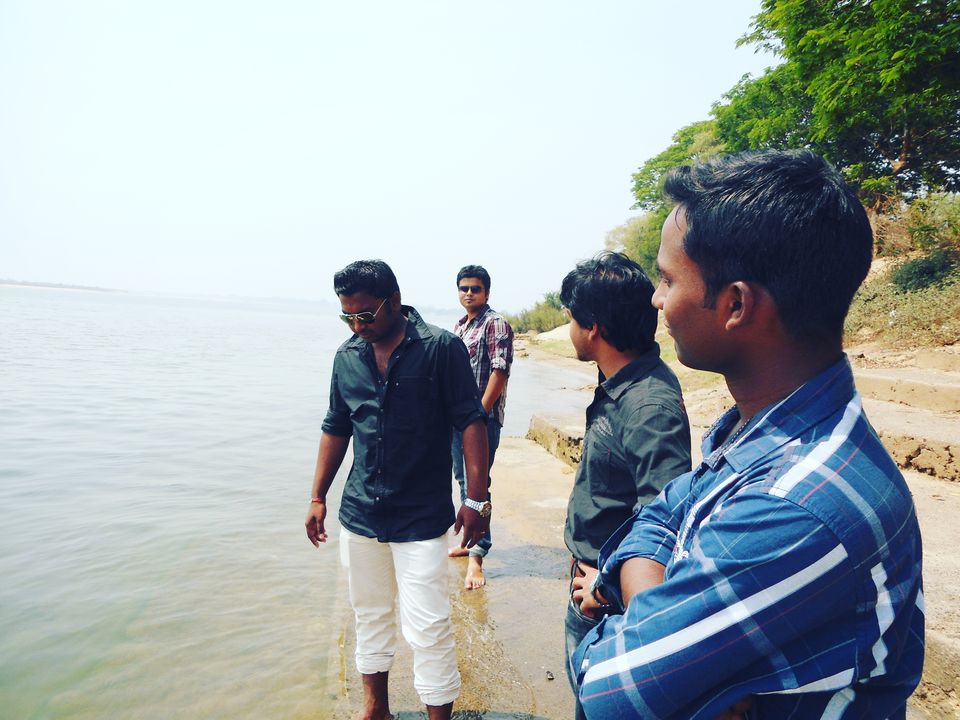 The blessing touch of the river in the supervision of Lord Shiva has its own persona. One will feel the sheer purity and satisfaction on the bank of river. The cold water source is sufficient to evade all of your jaded body and mind. It works as a panacea for all discriminating none without any skepticism.
We spent some time in the river bank. Though nobody was ready to leave this place but we were forced to catch our destination. A short stay in the lap of Lord Shiva was very meaningful for me. I had never witnessed such a rare combination of almighty's creation.
How to reach Dhabaleswar :
Dhabaleswar is well connected to 2 major cities of Odisha, i.e Cuttack and Bhubaneswar. From Bhubaneswar it is hardly 80 min drive via newly constructed Puri road Or one can take NH316, which is roughly 10 Km extra from the previous road. The nearest major railway station is Cuttack junction. One can take taxi/auto service from their to reach the temple. From cuttack it is 27 km ride. The nearest airport is Biju patnaik Internationl airport in Bhubanesawr. From airport you can go to cuttack by bus/train/cab. All options are available. Otherwise one can hire a cab directly from Bhubaneswar. On the way, one can taste delicious mouth watering odia cuisine on the road side dhaba.