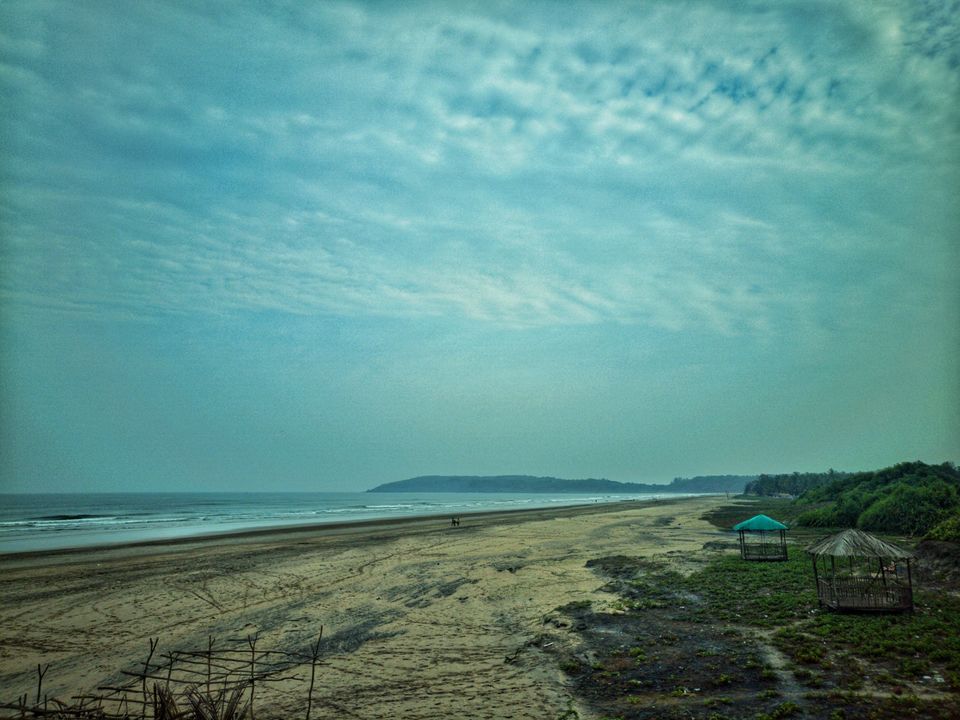 The western coastline of Maharashtra which is Konkan happens to be my hometown. It is approximately 8 hours from Pune, which is my current habitat and 12 hours from Mumbai, my parent's habitat. As a kid I went there every year in the month of May during my summer vacations. I do not remember a single summer not spent there. The Konkan has a lot to offer. It is a very vast coastline consisting of a lot of different locations for one to choose from. You will find different kinds beaches, fields, authentic experiences of living in a village far away from the maddening crowd, some mouth watering cuisine and also water sports like snorkeling, parasailing to name a few.
This year was a bit different. I did not go to my hometown but instead decided to visit another beach for the summer. Since I have started working, summers are no longer about vacations but only about the scorching heat. This year in spite of not having any leaves, I decided to visit a small hamlet called Malgund near Ganpatipule for a weekend. Even if the travel of 8hrs was not justifiable for the one night I was going to spend there, I desperately needed to get away from the crowd.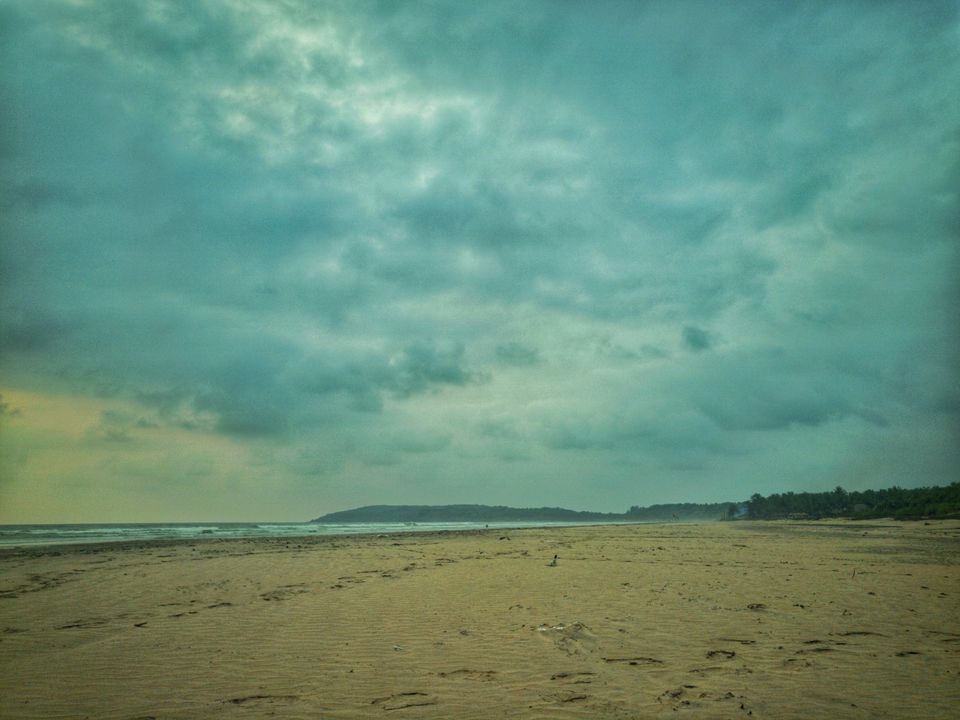 Every once in a while, one needs a place to stay, to stop and to breathe and Malgund turned out to be just that. I took an overnight bus to Ganapatipule from Pune on Friday night and reached Ganpatipule at 7.30am. I found a rickshaw to take me to the Malgund beach which is a 4 km distance. I had booked a room at the Beachfront Villas Hotel which overlooked the beach. The room cost was also not justifiable for me alone, but the peace that I got waking up to the sight of the sea even though from far was unmatched. There are many options to stay in and around, Malgund and Ganpatipule, ranging from lavish beach front villas to reasonable homely homestays.
After freshening up, I made my way for lunch. Malgund and Ganpatipule have a lot of places which offer great seafood options at reasonable prices. At the same time, there are some pure vegetarian options too.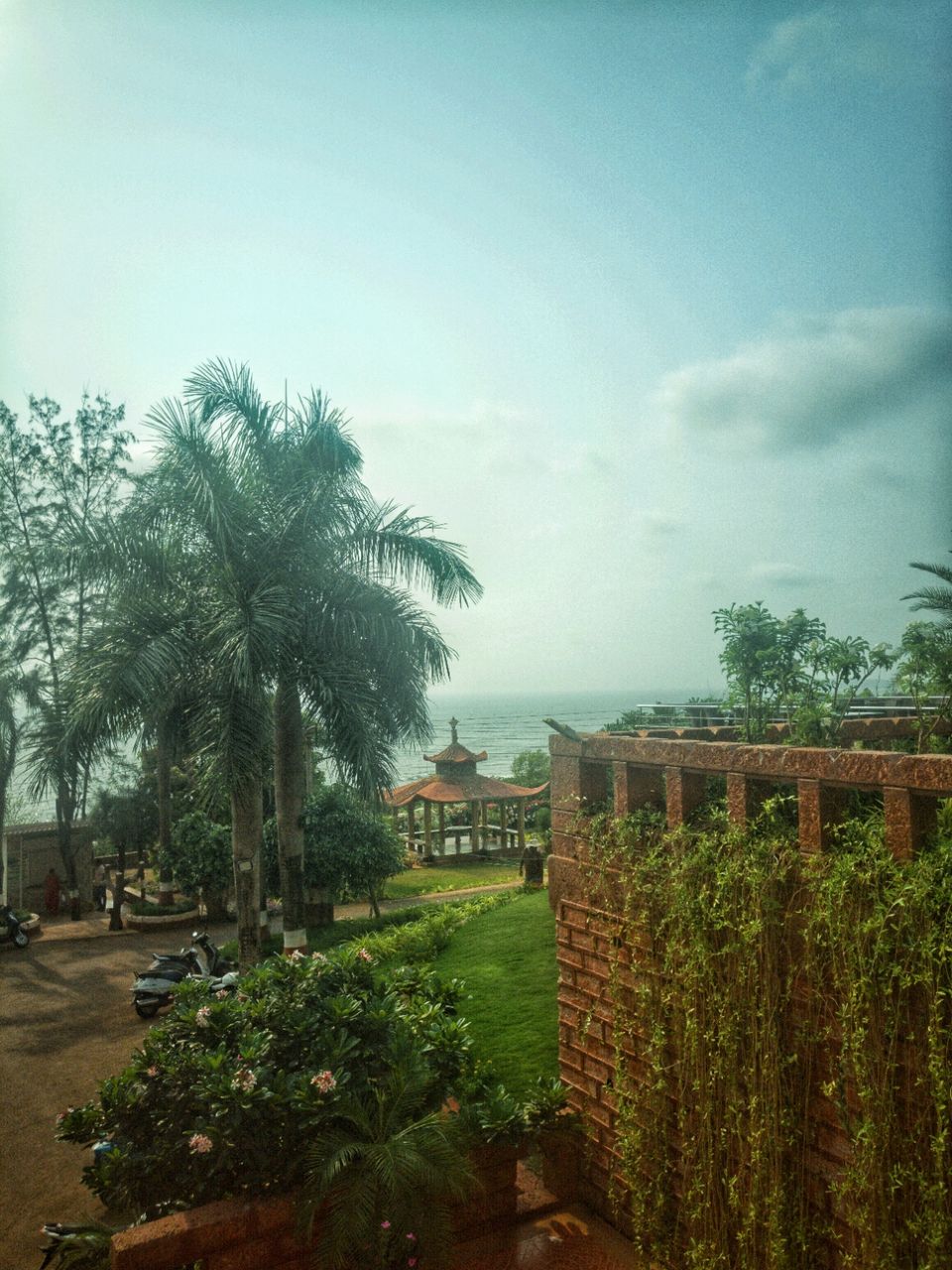 I had lunch at Abhishek Beach Resort. The Pomfret they served was steamed with very little spices, it was every bit of tasty, sumptuous and more.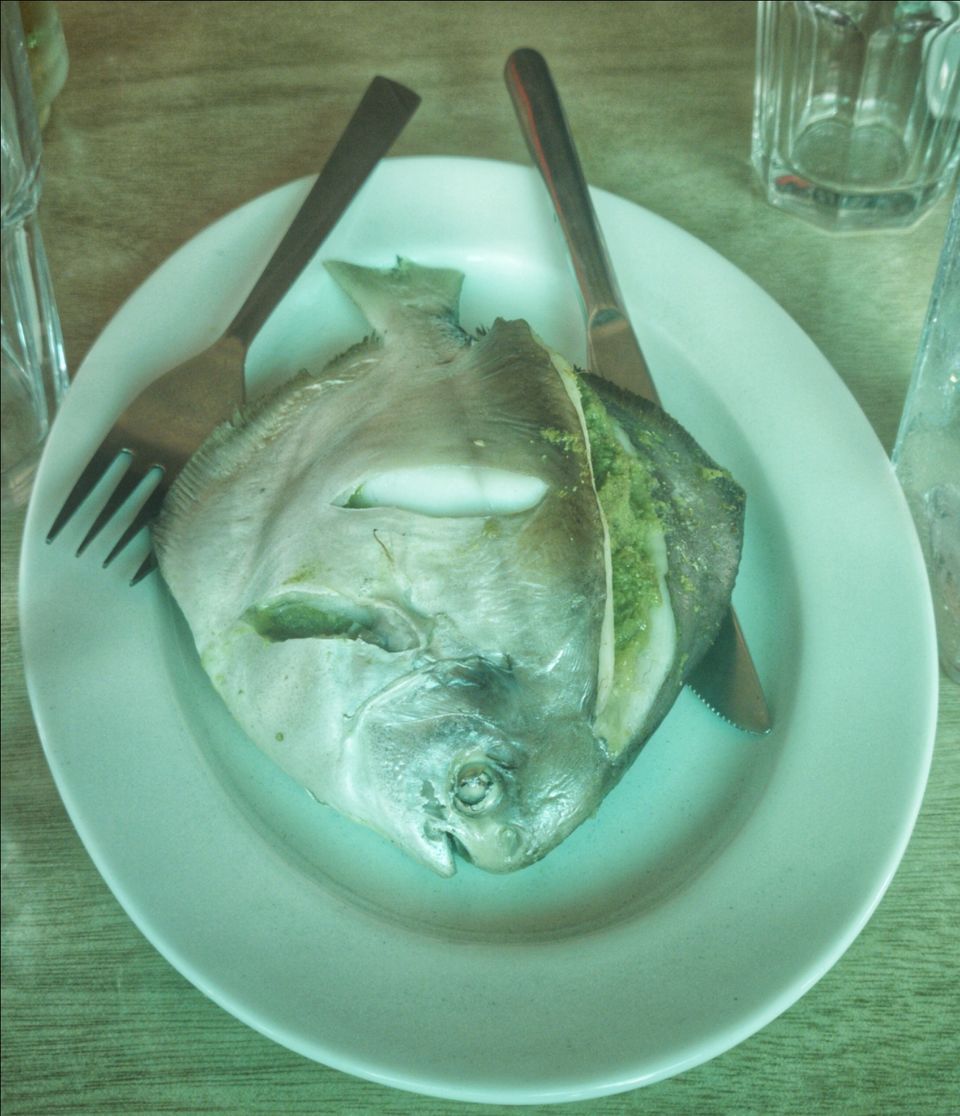 After this I took a small walk around the place before I went to the Malgund beach for the sunset.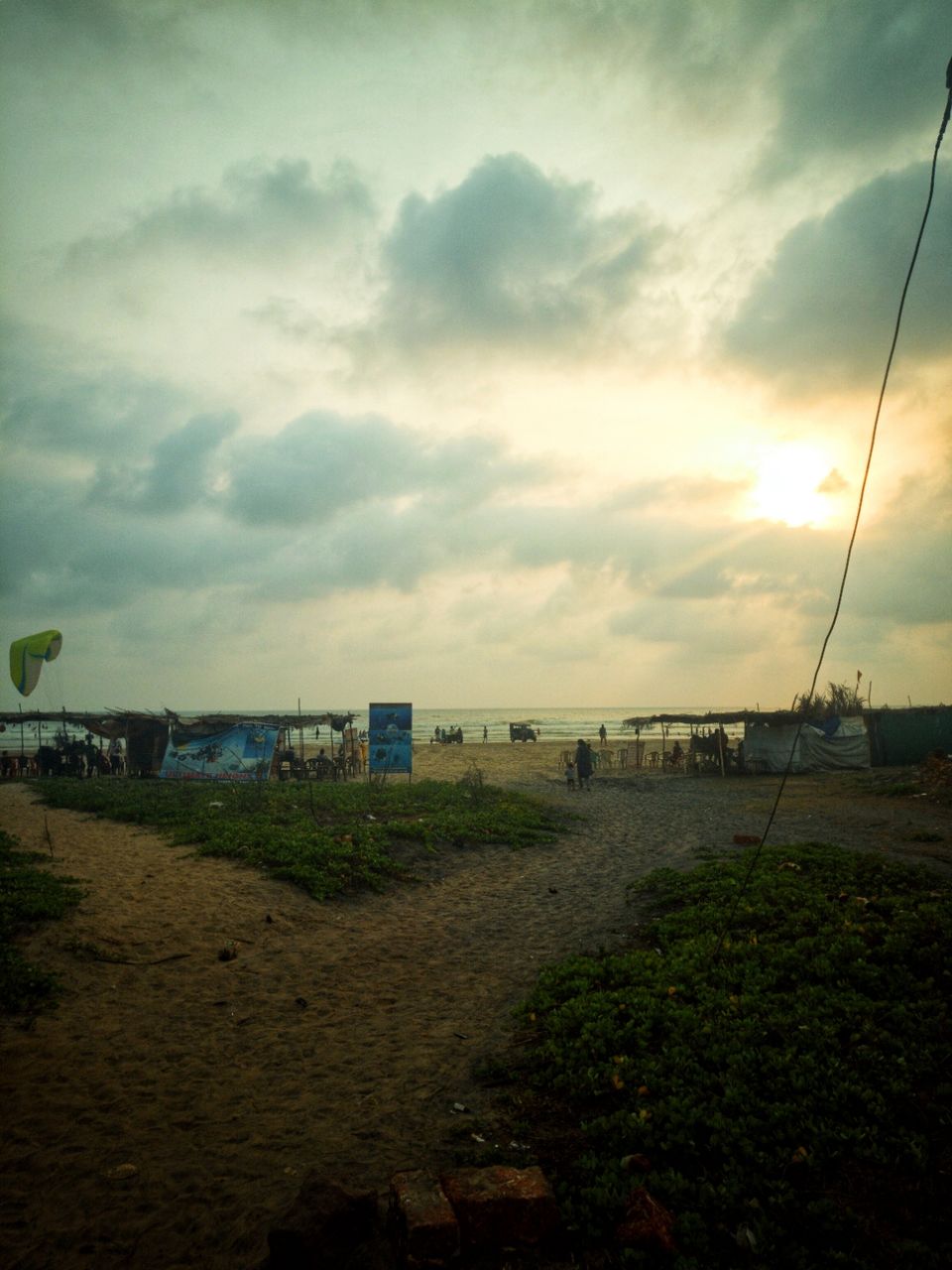 There were a few people gathered there since it was a weekend and there were also some beach sports available. As the sun set, I found myself a calm corner on the beach and sat there in peace, breathing in the calm and peace of the sea.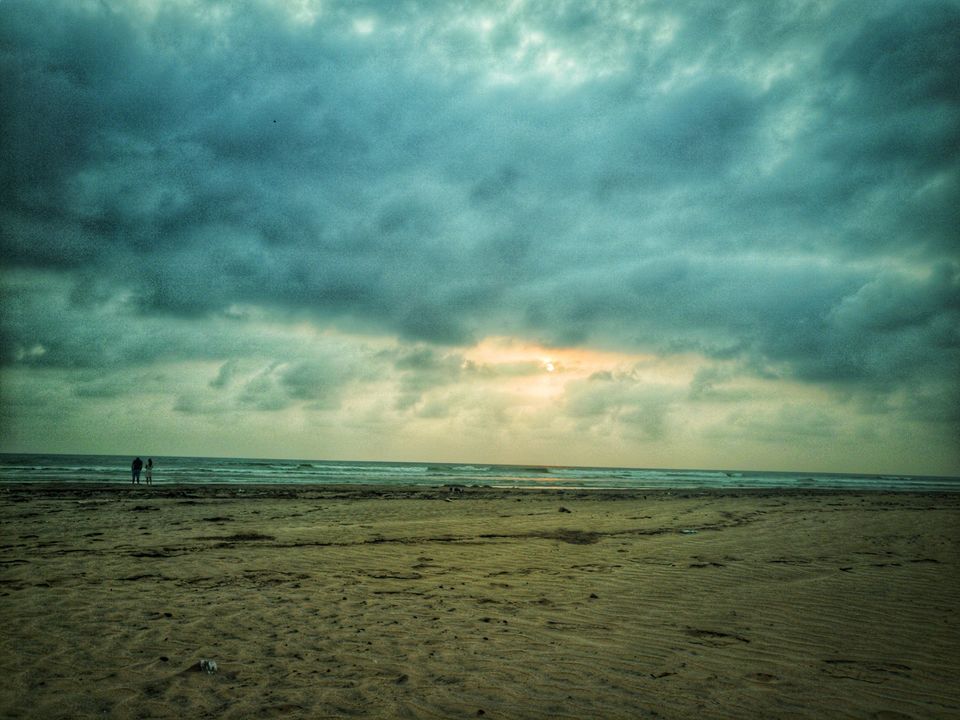 Once the sun set I made my way to the hotel and relaxed for a bit before I ventured out looking for some more seafood. This time I came across a restaurant near the Hotel Ekdant. The food here was not the best but it was quite good.
On my way to the hotel after dinner I quickly decided take a sneak peek at the beach since it was just outside the hotel where I was staying.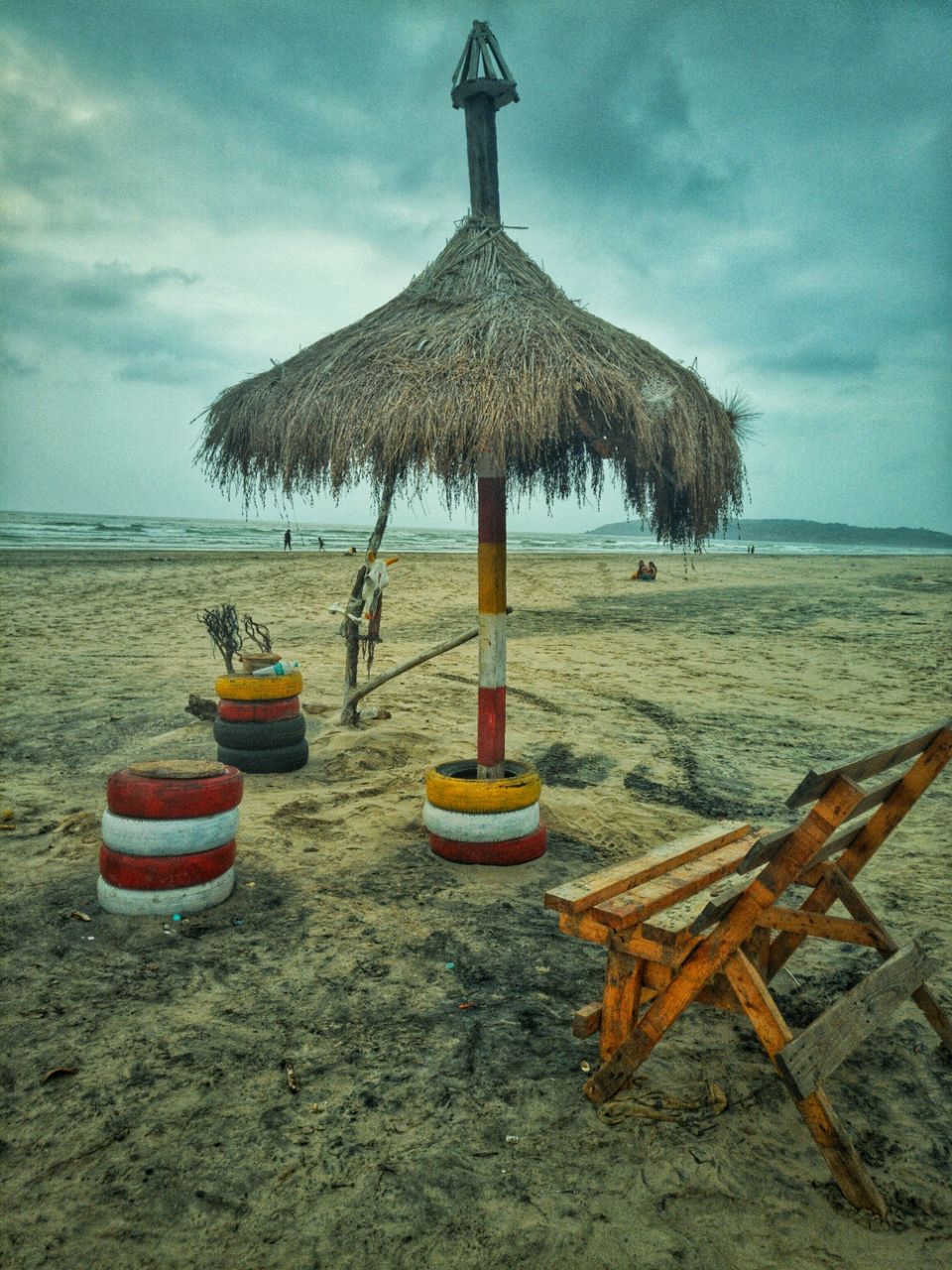 The night gave a different gleam to the waters of the sea. The moon shone very brightly, there weren't many people on the beach but I felt very safe. After spending sometime there, I had to tear myself away from the beach. I loved every bit of my day. Malgund and Ganpatipule has a lot of other things to offer in addition to the beautiful beaches. One can visit the Prachin Konkan history museum, the Ganpatipule temple at the foot of the beach and also the Kavi Keshavsoot Smarak which will take one back in time.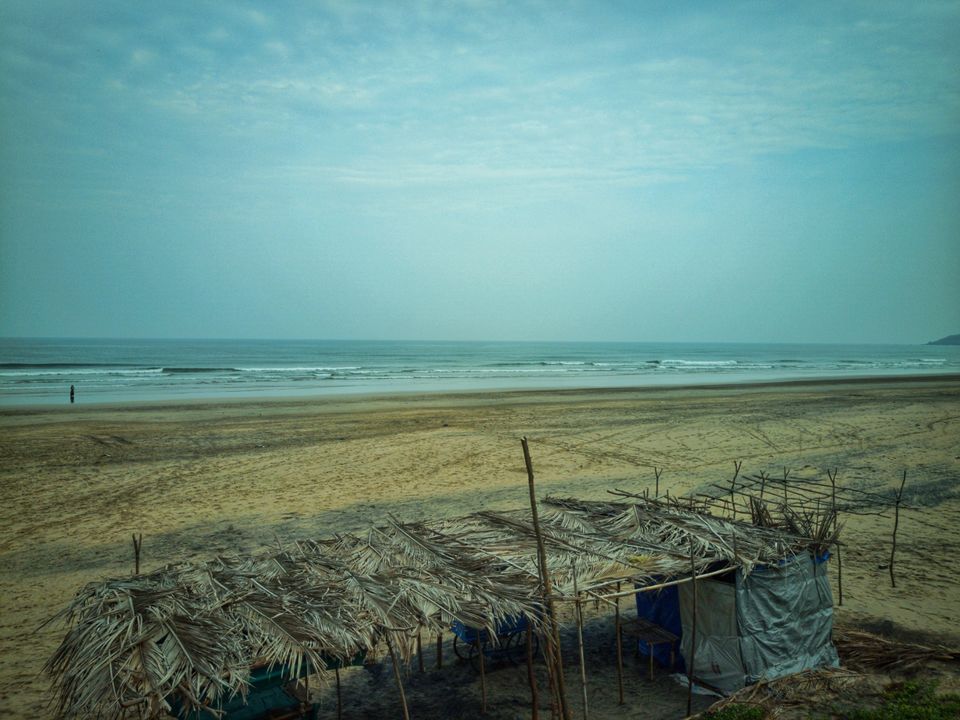 Since I knew there weren't any sunrise points in Malgund, I tried to sleep in till late but I woke up at 6.30am instead. The sun had already risen; I ran to the beach with my sports shoes on.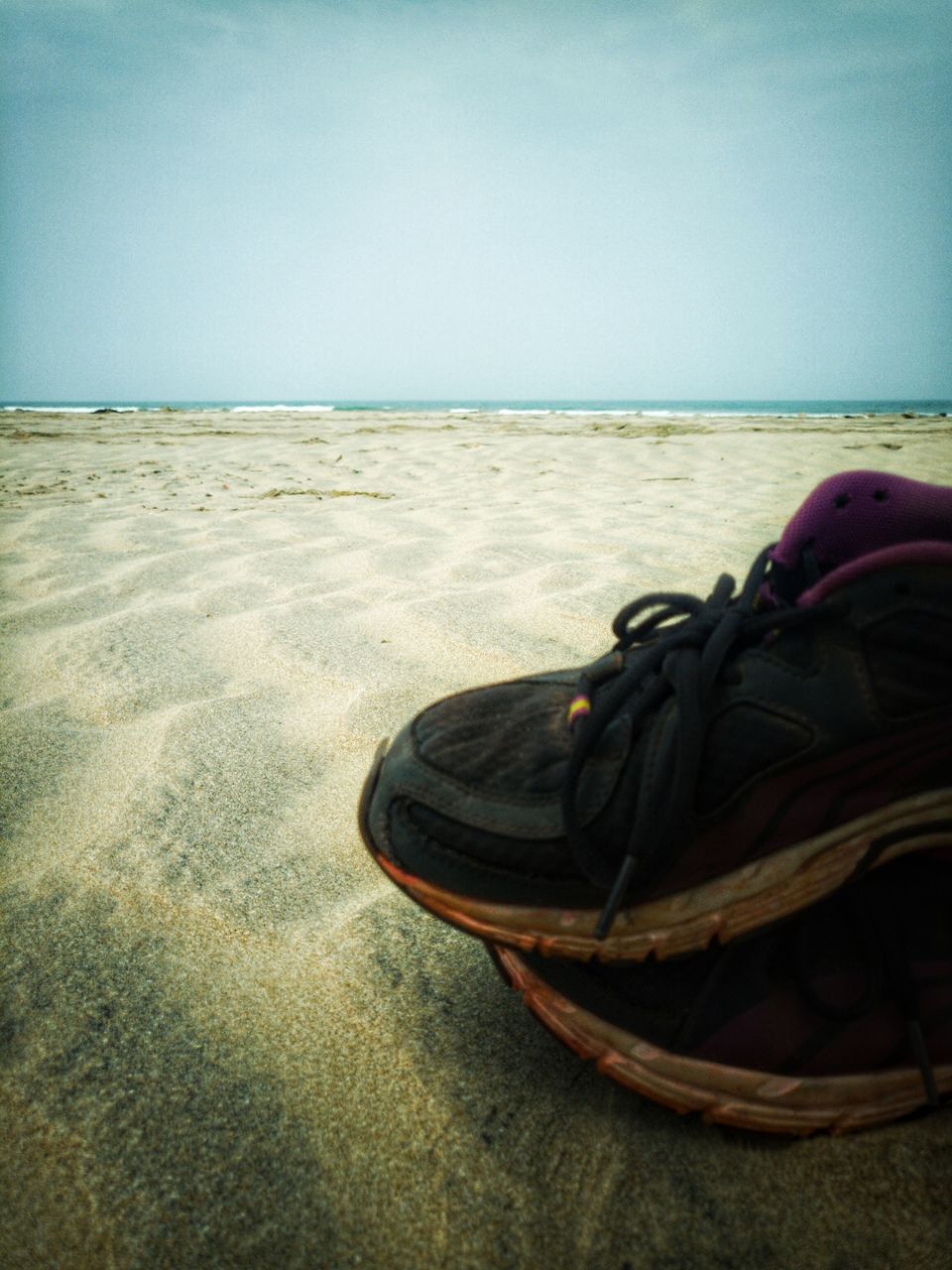 The beach was very calm in the morning. It was straight out of my dreams, no people in view, the weather was not sunny yet and the morning gave a bluish hue to the beach. I sat there till 8 am not doing anything.
Knowing myself all too well, I knew I wouldn't leave the beach till the oppressive sun drove me out, I luckily had carried water with me.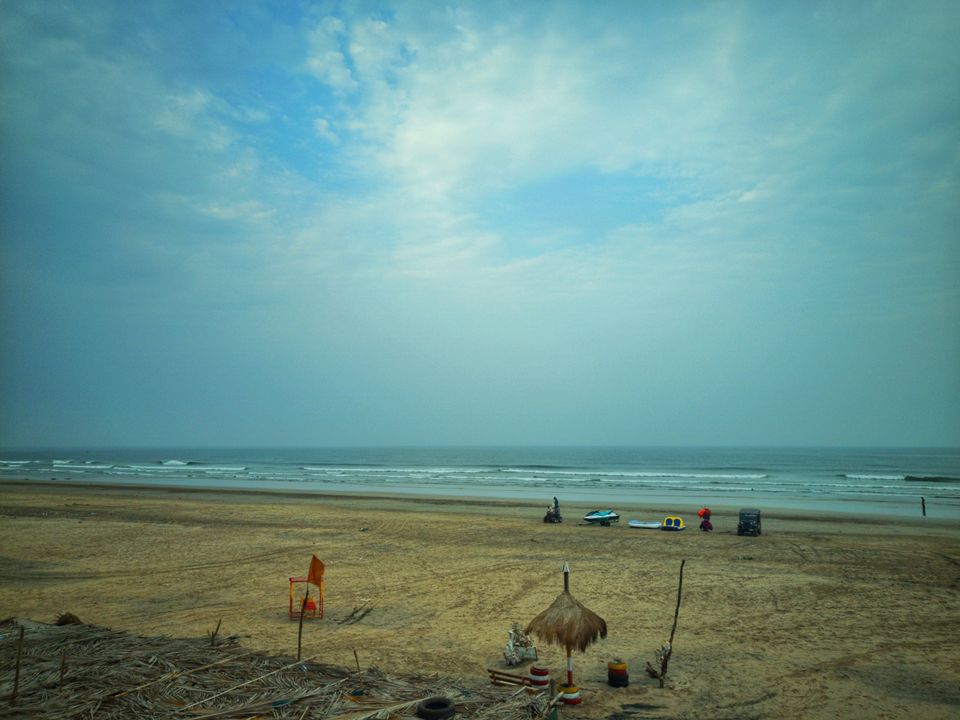 I had a quick breakfast at the in-house restaurant and took a walk again around the place I was staying. The place was calm and peaceful. It was covered in trees and consisted of a vast land in its premises.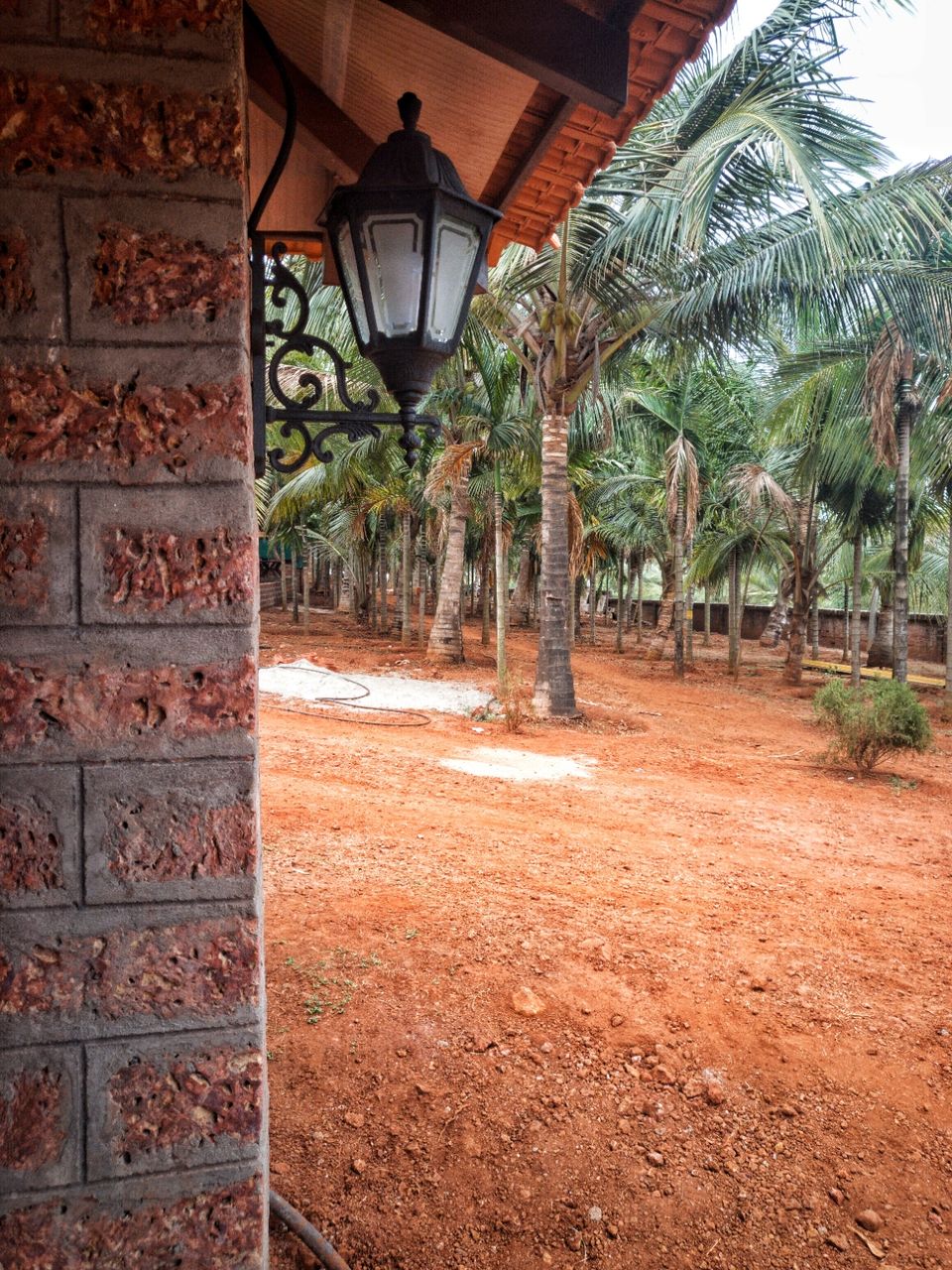 After check out, I decided to have some lunch to satisfy my taste buds some more, of the splendid seafood that was available. My bus was in the late afternoon giving me ample time to search for the best place in Ganpatipule to have seafood. I found a place called Aditya Khanaval and looking at the rating decided to have lunch there.
The place was small and simple. The arrangement was kept to the bare minimum. I ordered myself a fish thali again and the rating justified for what the restaurant had to offer. I slowly relished the food on my plate, till it was time to make my way to the bus stop.
Malgund and Ganpatipule turned out to be every bit of the quaint vacation destination I was looking for. It surprised me by how much I was able enjoy its simplicity and how much peace it had to offer me in those two days that I spent there. So like very year, I did spend my summer not in the hills but as usual in the western coast of Maharashtra, the beautiful Konkan.