Konark Temple, or the Lord's Chariot; a place which not only boasts of its beautiful construction but also a remarkable historic background! Its intricate stone carvings and perfectly engineered structures look like a work of wizards and miracle workers! There are many stories and local legends surrounding its construction. It is believed that the temple was built by king Narsimhadeva I of Ganga Dynasty and according to the folklore its necromancer was Bisu Maharana, the cheif architect. The temple took 12 years and a workforce of 1200 for its construction. There enterance of the temple is guarded by two huge lions killing mammoth elephants which in turn are stomping on two men respectively!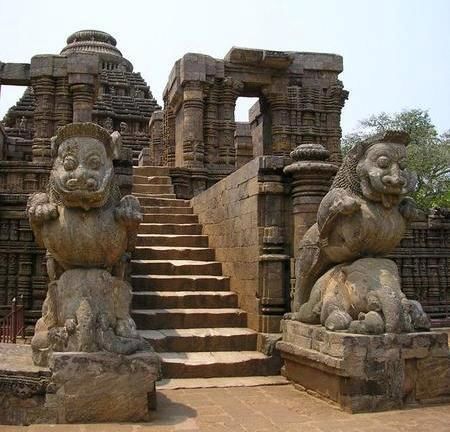 Being the sucker for ancient history that I am, I decided to dig around for its past and stories behind its designs, pestering my poor tour guide with endless questions! It is believed that the king had ordered or rather threatened that the construction of its crown should be finished in 3 days time or the workers would be sentenced to death! So according to my guide Bisu Maharana's son suggested that the top should be crowned with a magnetic pole to hold the iron rich rocks. Apparently, the god's idol used to float in air due to the strong magnetic force! The magnet was later removed as it caused the magnetic compasses in ships to go berserk!
While the teenagers giggled and elders stole their eyes from the erotic sculptures carved in the stones, performing amorous sensual and bold positions, I found myself dumbstruck by the sheer elegance and aesthetic art of the place. (And also the fact that our ancestors were way open and ahead of us when it came to sex).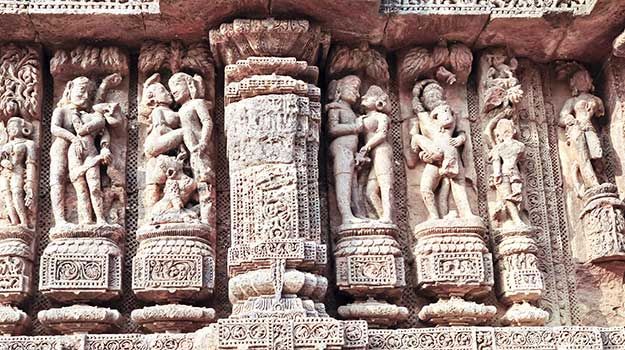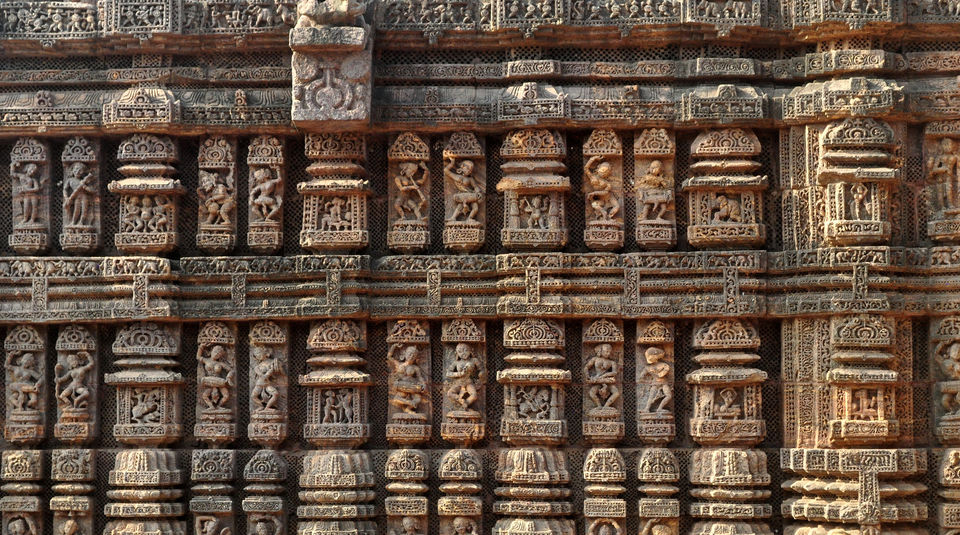 The temple is in shape of a gigantic chariot with 12 carved stone wheels pulled by 7 horses each symbolizing energy of the sun and the wheels representing months of an year fashioned with geometrical patterns, sculptures to animals, apsaraas, dancing goddesses and musicians! The entire structure is carefully designed by master engineers and highly skilled artisans. It perfectly demonstrates 8 phases of the day, 7 days o the week according to the movement of the sun!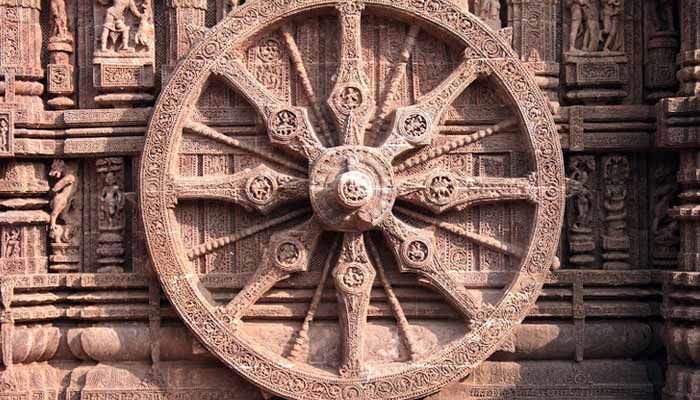 Although most of the original structure is gone now because of the attacks by Mughal raiders, erosion by sea waves, sand storms and powerful strikes of winds; it is believed that entire structure was once covered in sand to withstand an anticipated collapse! The temple was granted the status of world heritage sight by UNESCO in 1984. It was earlier refereed to as "Black Pagoda" by the European travelers on their voyage to Orissa. If you're a connoisseur of art and history, you will be moved by the rich heritage and beauty of Konark!